29+ Best Hot Chocolate Recipes To Warm You Up
This post and its photos may contain affiliate links. As an Amazon associate, I earn from qualifying purchases.
Warm up this winter with one (or more!) of these delicious hot chocolate recipes. From classic to creative, we've got you covered. Whether you're looking for a quick and easy fix or something more indulgent, we've got a recipe that will satisfy your cravings. So cozy up by the fire and get ready to indulge!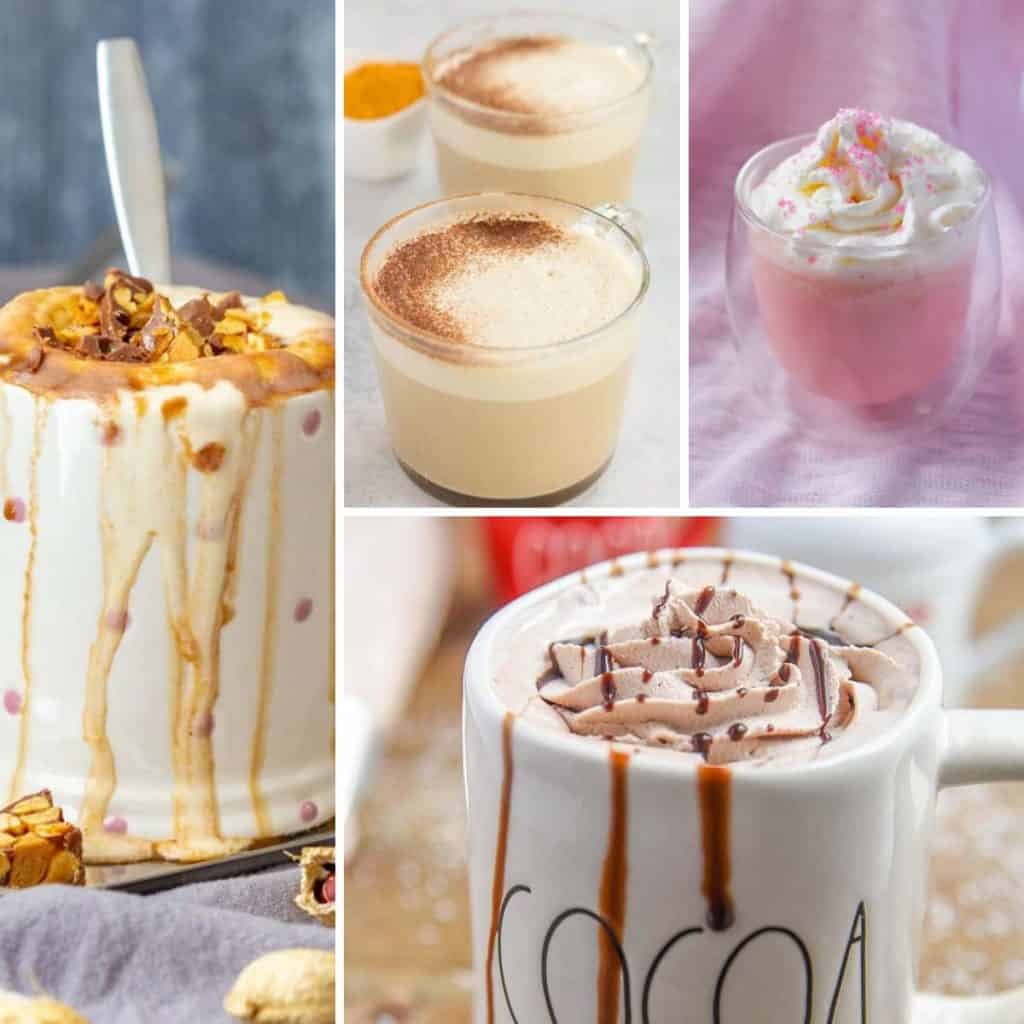 When the weather starts going cold, you will always find my mug filled with a hot drink. And on chilly winter nights, it's always going to be hot chocolate.

I love all the delicious hot chocolates, and I have so many favorites I want to share with you!
If you are a chocolate lover, you will love this list! If you're a lover of liquid chocolate goodness or something a little less traditional like hot chocolate truffles, we have a little bit of everything here, perfect to warm you right up.

So many delicious ways to enjoy hot chocolate recipes to warm up when it's chilly… which one will you choose first?
Too busy to make these right away? Pin this post to your favorite board on Pinterest for when you're ready!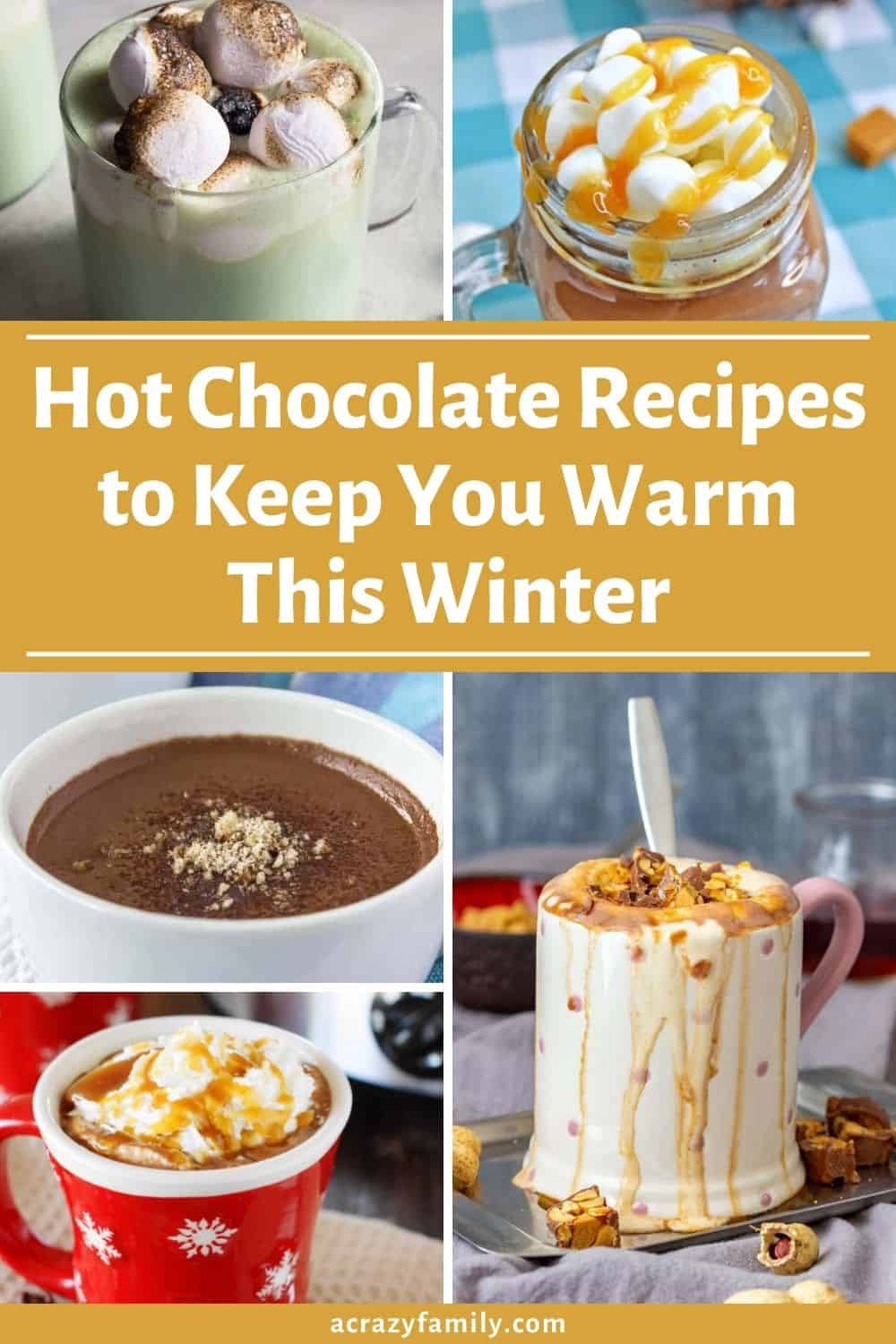 Serve these hot chocolates alongside a delicious treat such as:

Chocolate Concrete – With its delightful crumbly texture, this yummy chocolate traybake that sets to a hard, crunchy brownie-like cake pairs a little too well with hot chocolate.

Caramel Apple Cookies – The taste of fall in a cookie, served with a warming hot chocolate, makes the perfect combination.
Insanely Delicious Hot Chocolate Recipes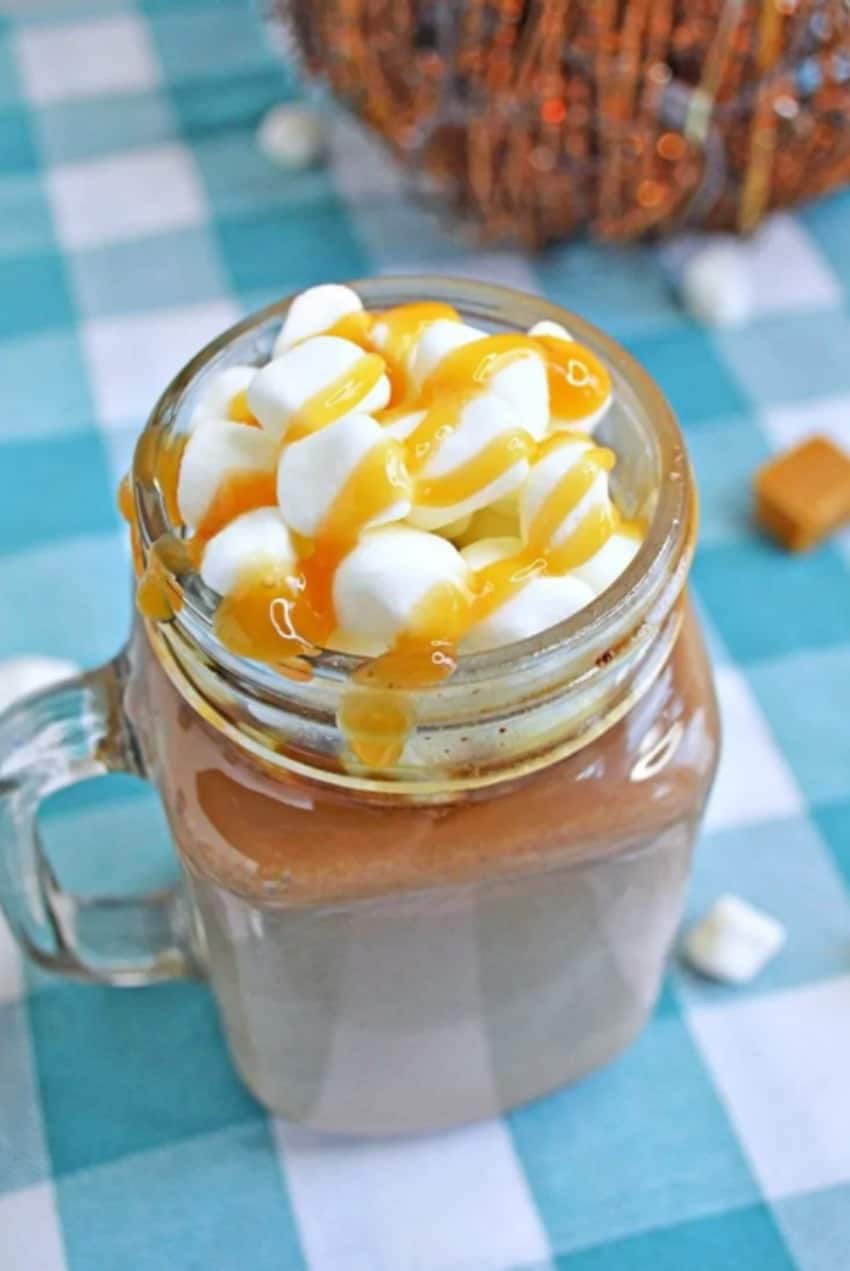 Slow Cooker Salted Caramel Hot Chocolate: Salted caramel and chocolate are two flavors that, when combined, are just heavenly! Super easy to make in the slow cooker and perfect to warm you up on those chilly winter nights.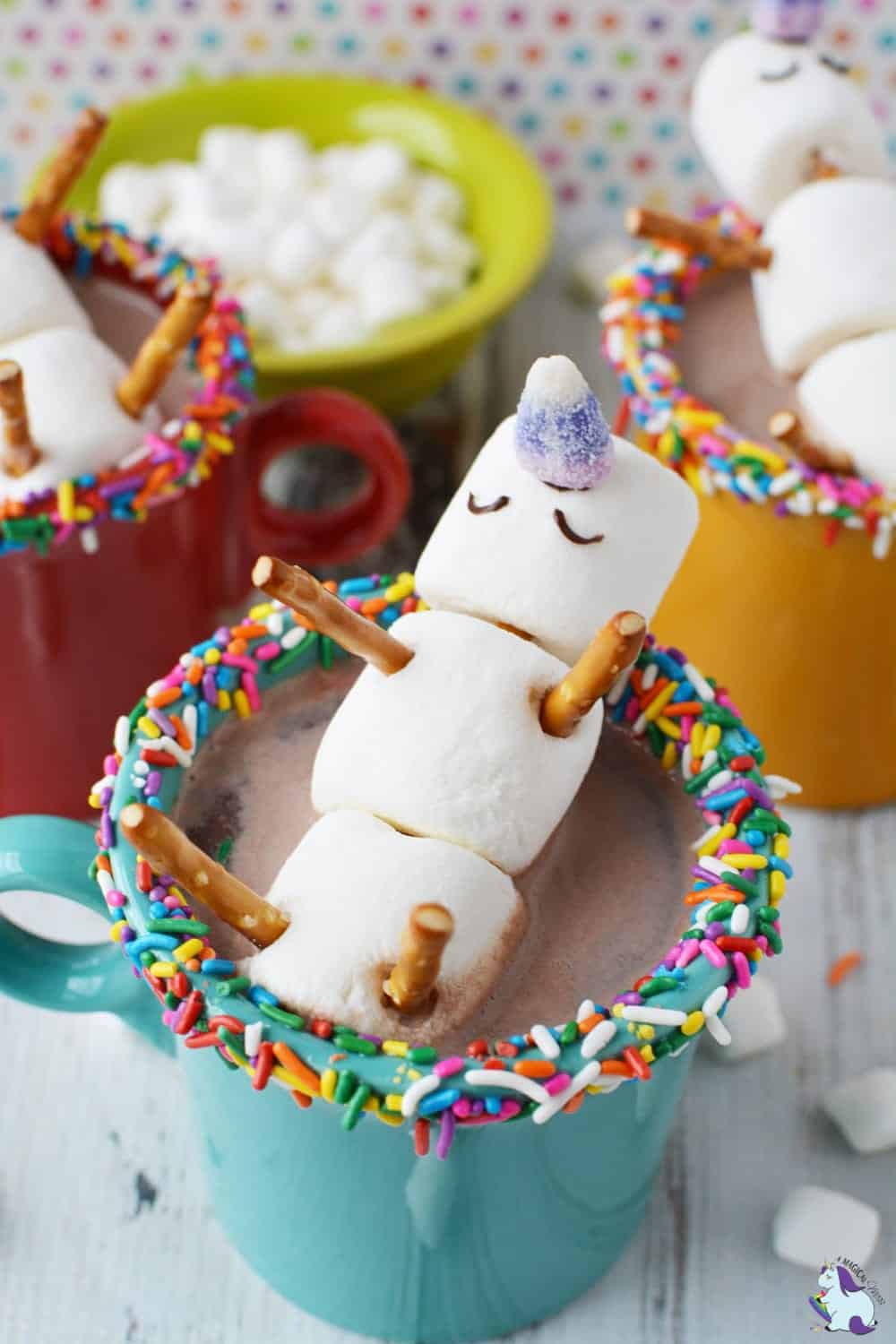 Magical Melting Unicorn Hot Chocolate: Hot chocolate and unicorns? Yes, please! The kids (and yes, adults, too) will love this Magical Melting Unicorn Hot Chocolate.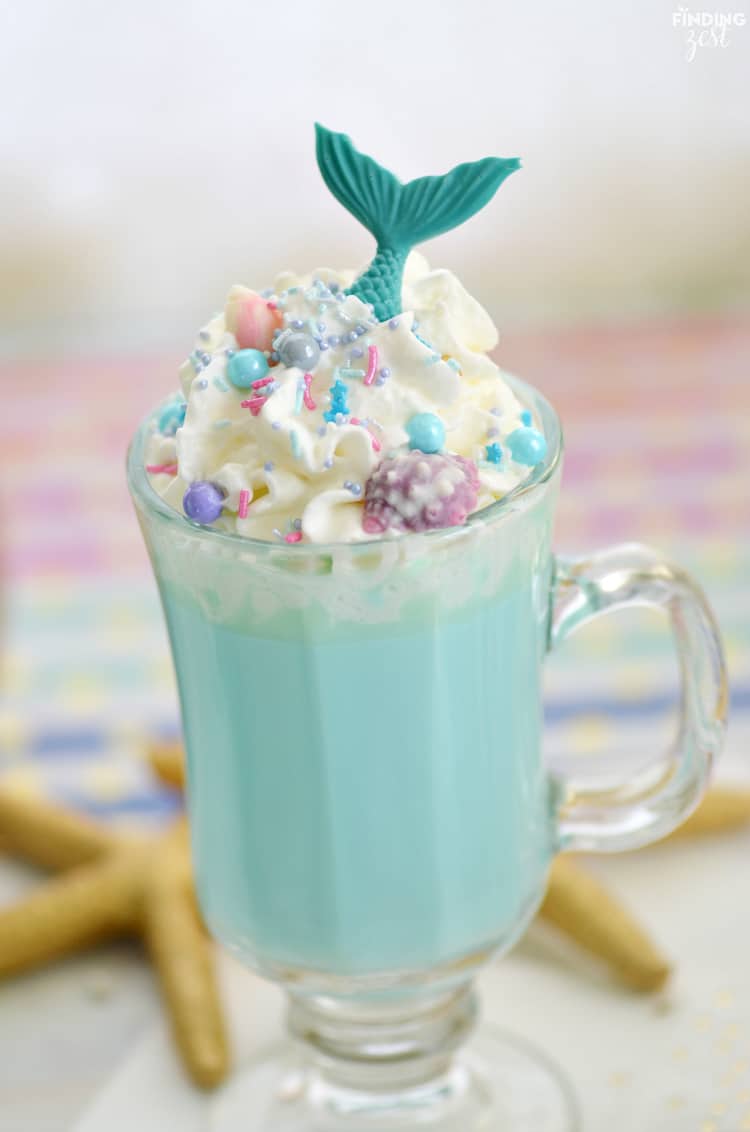 Blue Mermaid Hot Chocolate: This Blue Mermaid Hot Chocolate is hard to resist and is sure to be a hit with all ages! Imagine serving up this extra-special version of this hot drink.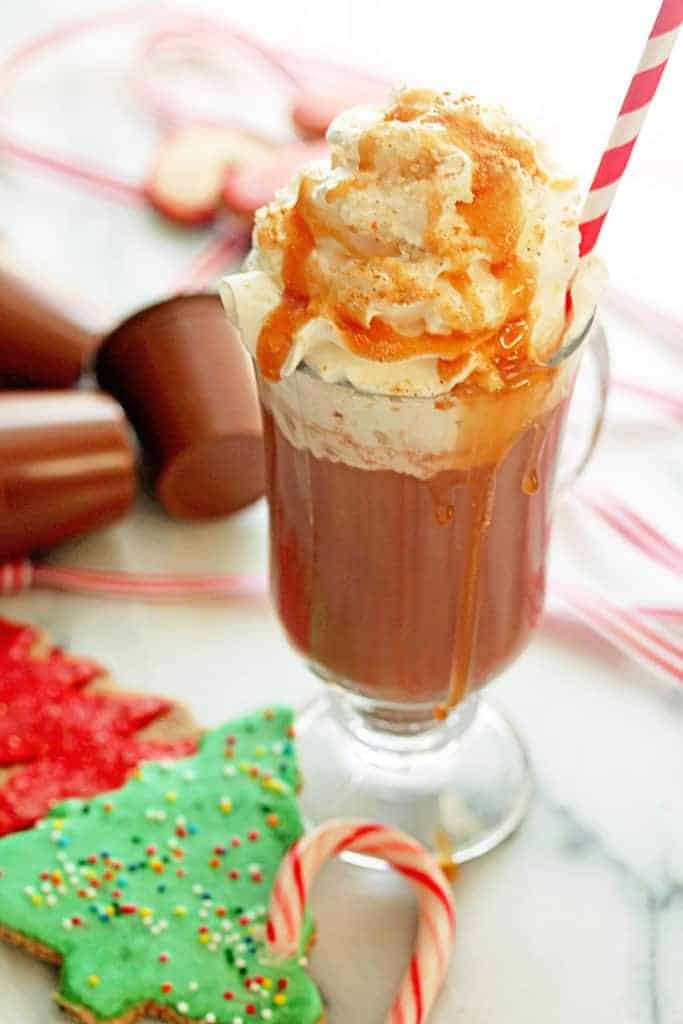 Salted Caramel Ginger Hot Cocoa: Enjoy this easy, and delicious Salted Caramel Ginger Hot Cocoa will make your holiday season even better.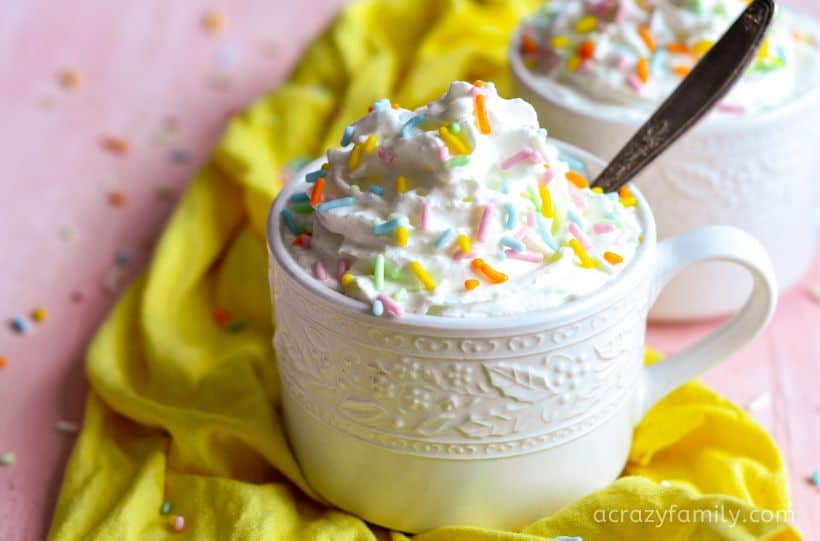 White Hot Chocolate with Sprinkles: A delicious twist on the classic drink and perfect for warming up on crisp autumn days and from the chilly winter air–and there are sprinkles!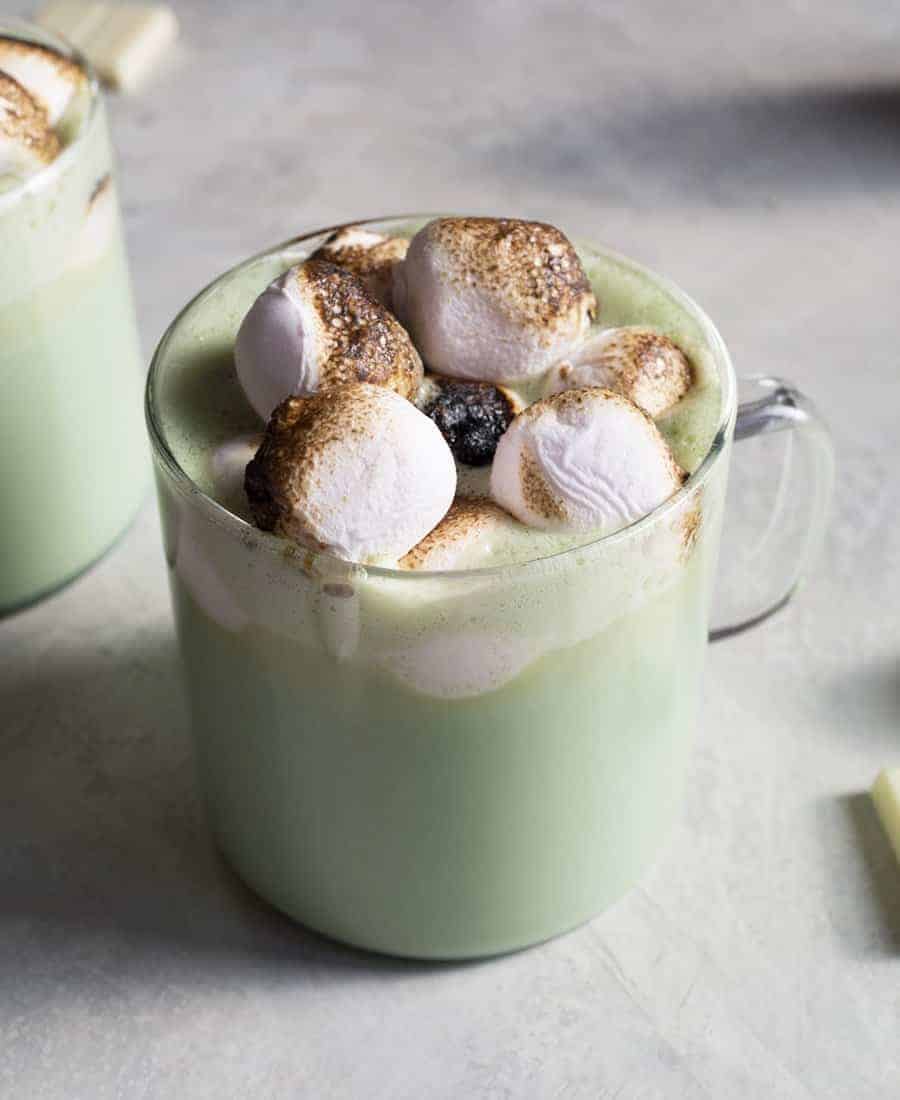 Matcha Hot Chocolate: Matcha is meant to be paired with something sweet, so it works beautifully with creamy white hot chocolate.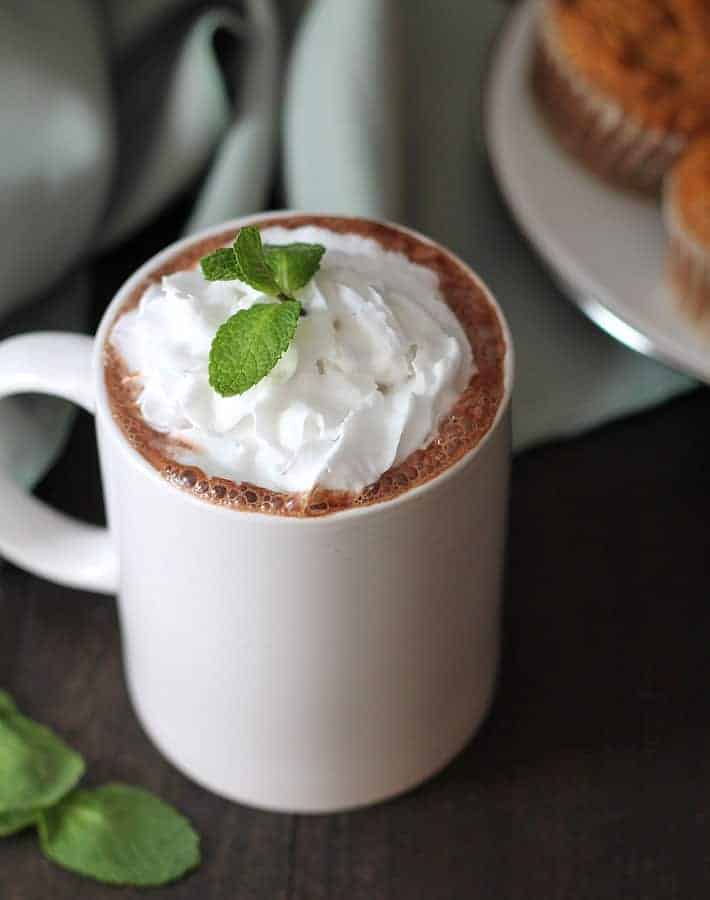 Vegan Peppermint Hot Chocolate: This peppermint hot chocolate is truly as decadent as it sounds!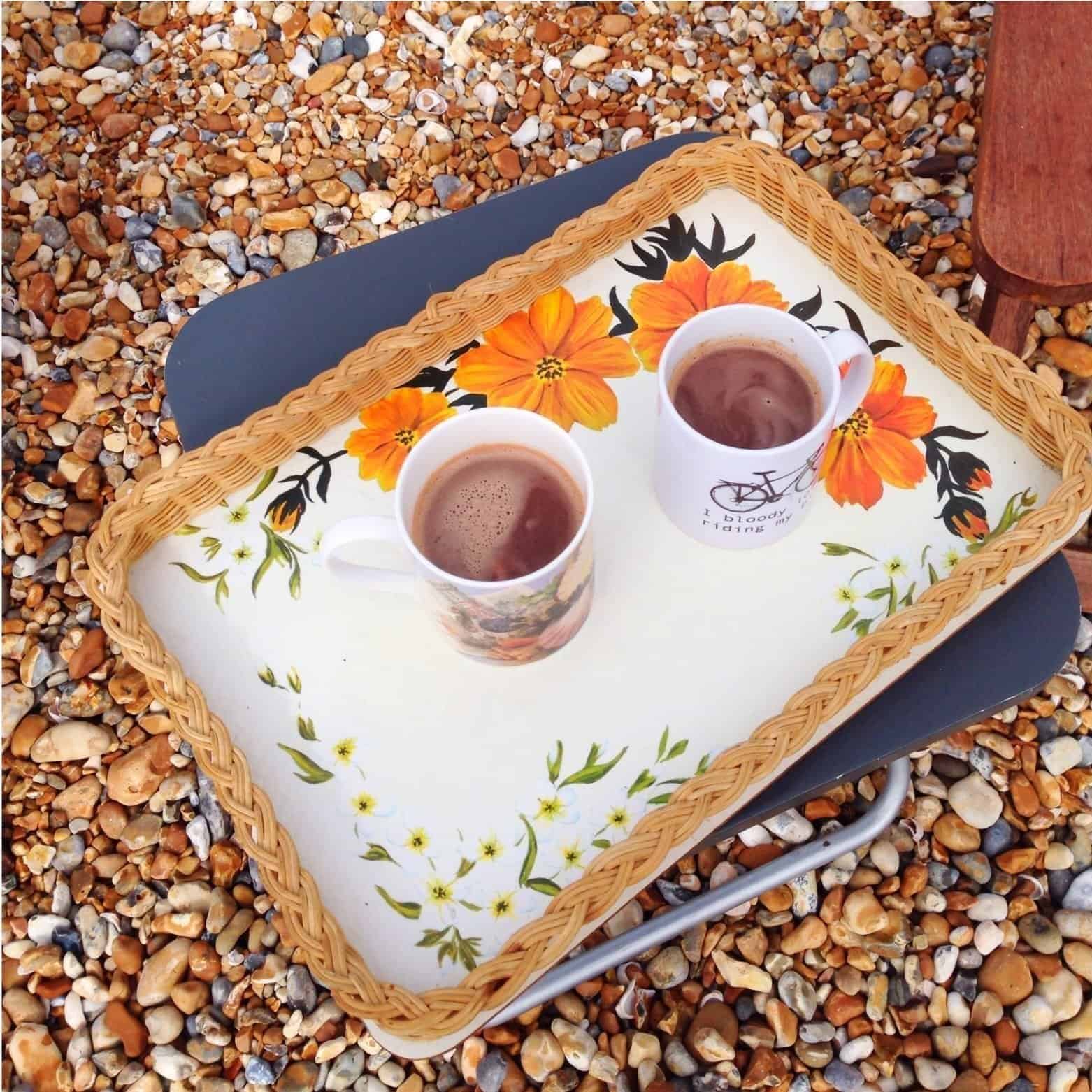 Geranium and Orange Hot Chocolate: If you are looking for a totally different flavor of hot chocolate, you must try this unique hot chocolate recipe.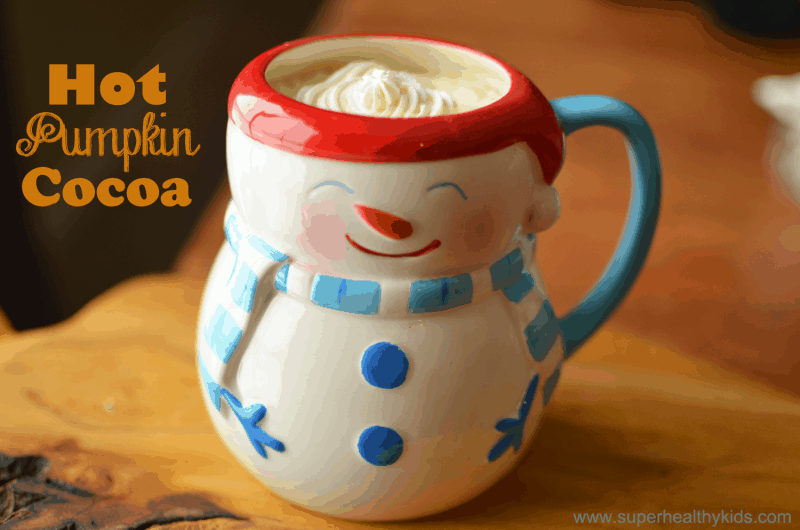 Delicious Hot Pumpkin Cocoa: Hot pumpkin cocoa is a delightful recipe that is perfect for fall, with a touch of pumpkin flavoring.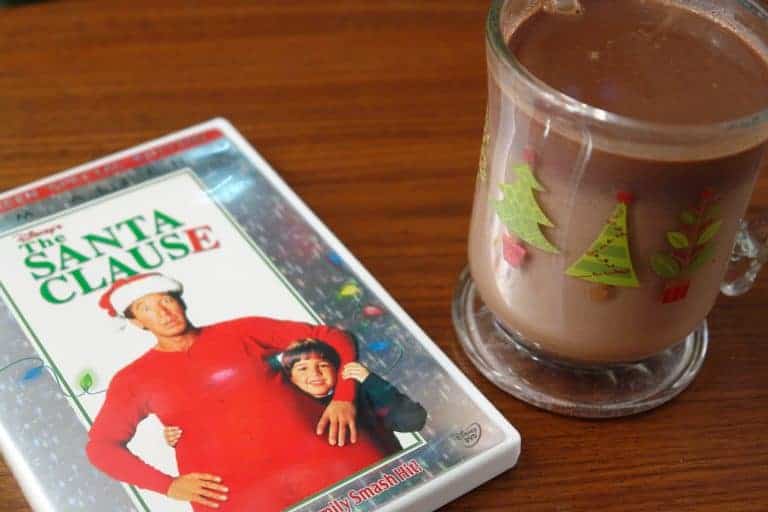 Hot Cocoa Inspired By The Santa Clause: This hot cocoa is inspired by a scene in The Santa Clause and is delicious! Perfect to enjoy while watching Christmas movies.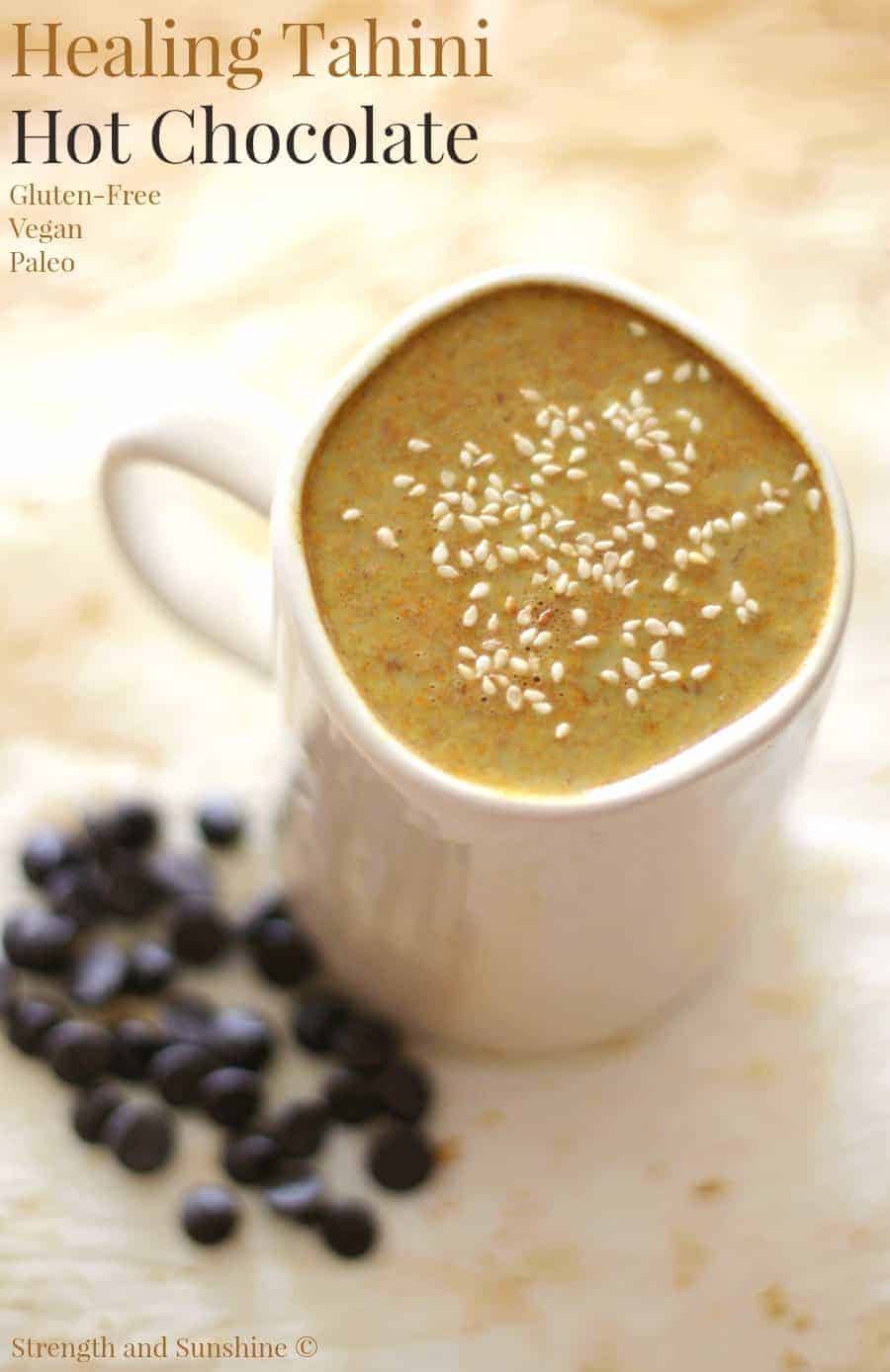 Healing Tahini Hot Chocolate: This healing tahini hot chocolate is loaded with turmeric, ginger, cinnamon, tahini, and cocoa. It's also gluten-free, vegan, and paleo.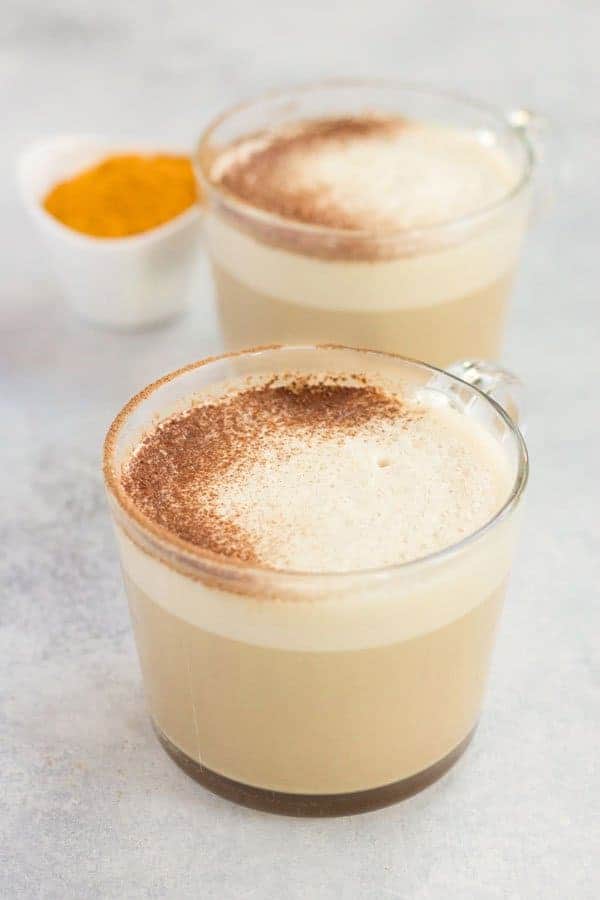 Frothy Golden Milk Hot Chocolate: This nourishing drink has all of the goodness of immune-boosting Golden Milk plus the creamy, chocolaty sweetness of the old-time classic hot chocolate.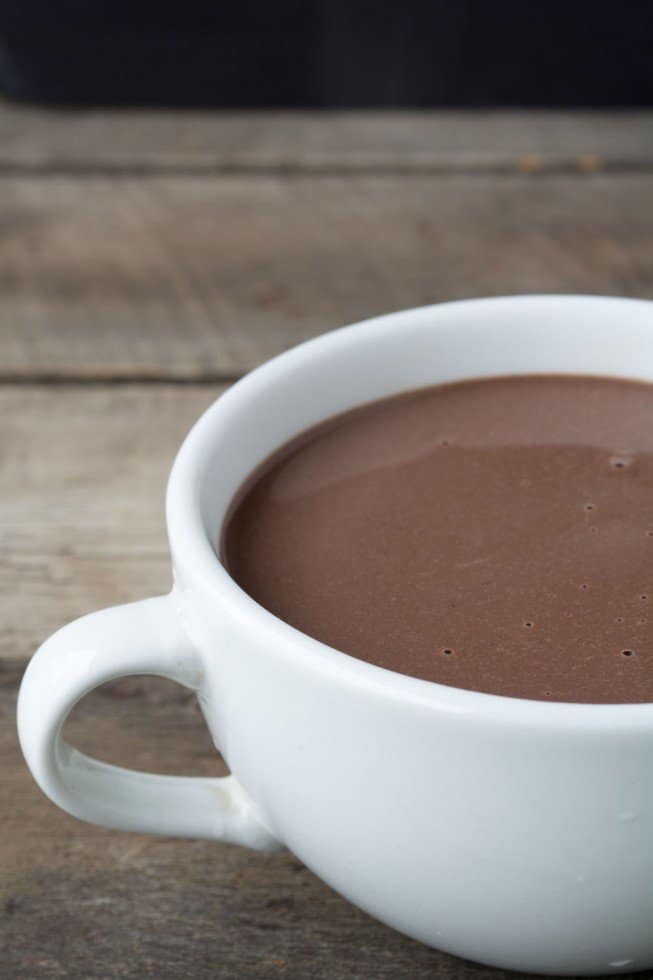 The Ultimate Hot Chocolate: This thick, rich, chocolatey cocoa is going to be your new best friend this winter, trust me!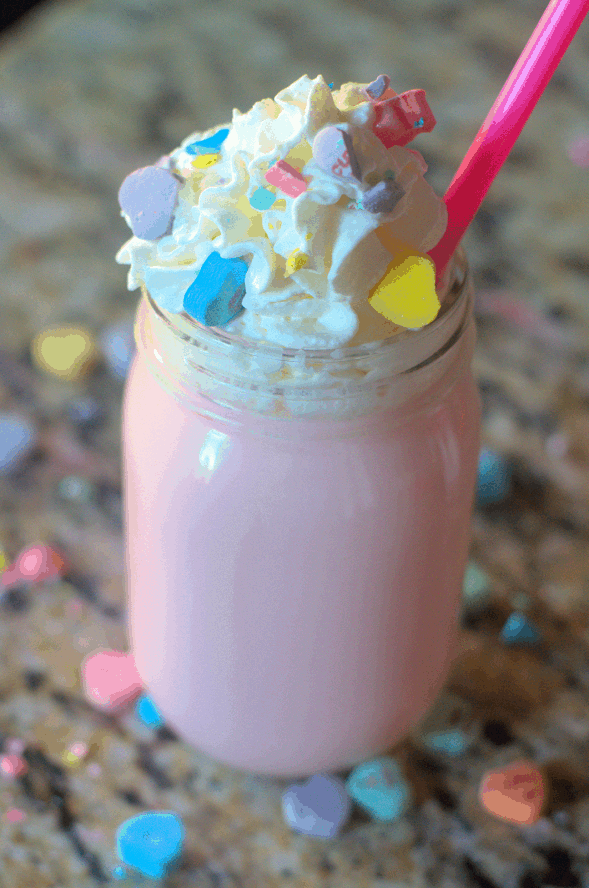 Conversation Hearts Strawberry Hot Chocolate: Looking to steal the heart of your little valentine with a special treat this Valentine's Day? Then you must try this strawberry hot chocolate.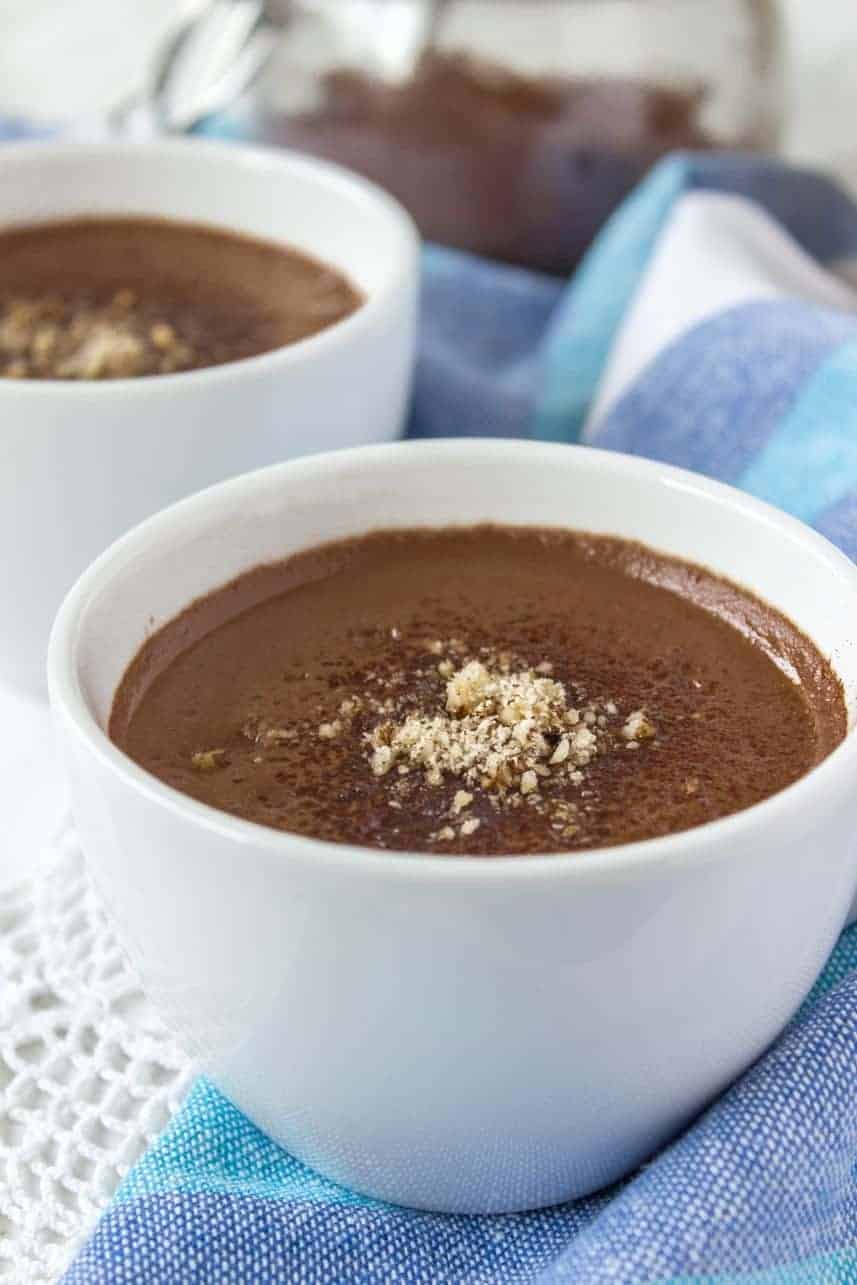 Cacao Turmeric Maca Hot Chocolate: This superfood Hot Chocolate is one delicious HEALTHY drink. but still smooth and incredibly creamy.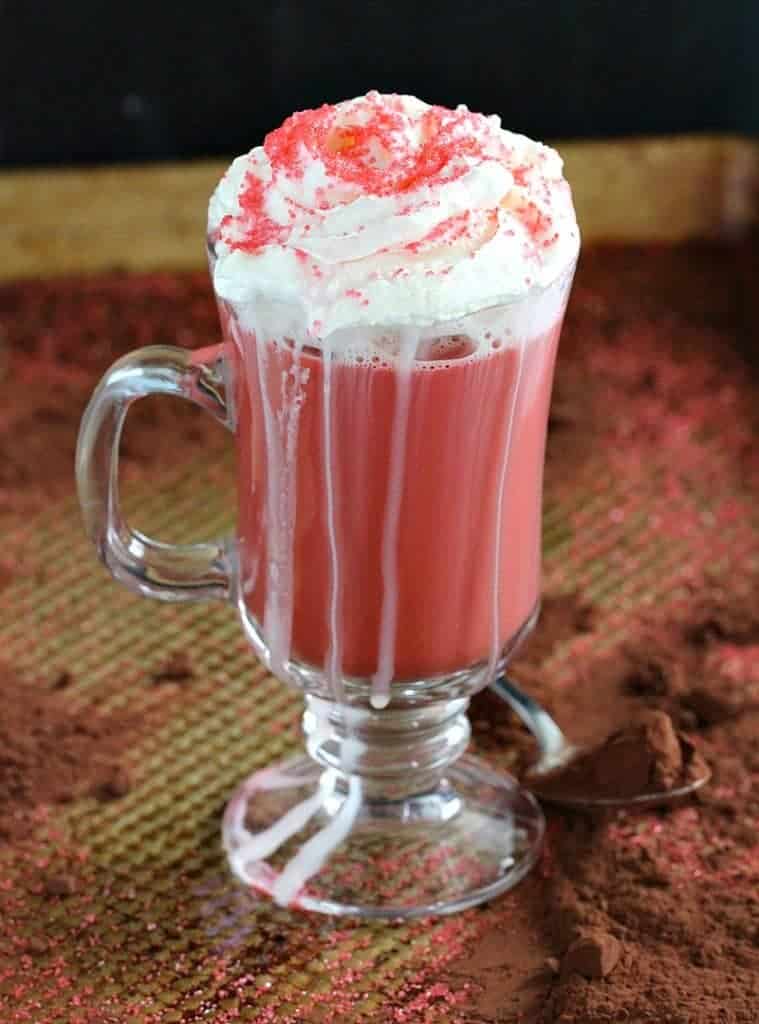 Red Velvet Hot Chocolate: Luxurious and rich, and topped with a dollop of whipped cream, it makes the perfect holiday treat.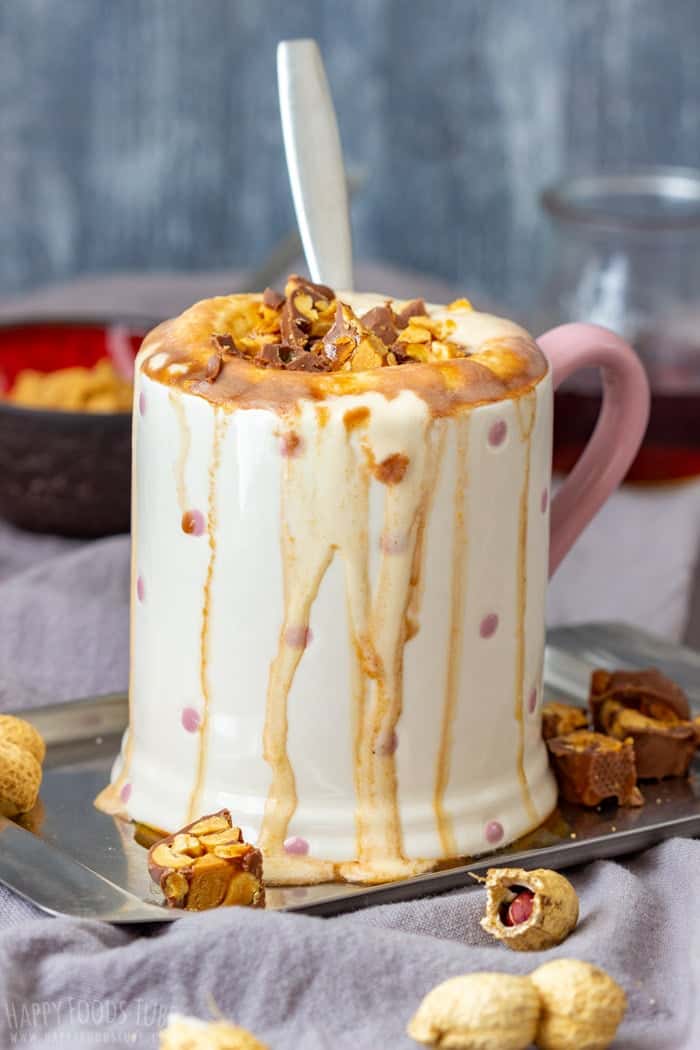 Peanut Butter Hot Chocolate: Creamy peanut butter hot chocolate is the perfect winter treat. Enjoy a blend of cocoa, peanut butter, maple syrup, and whipped cream.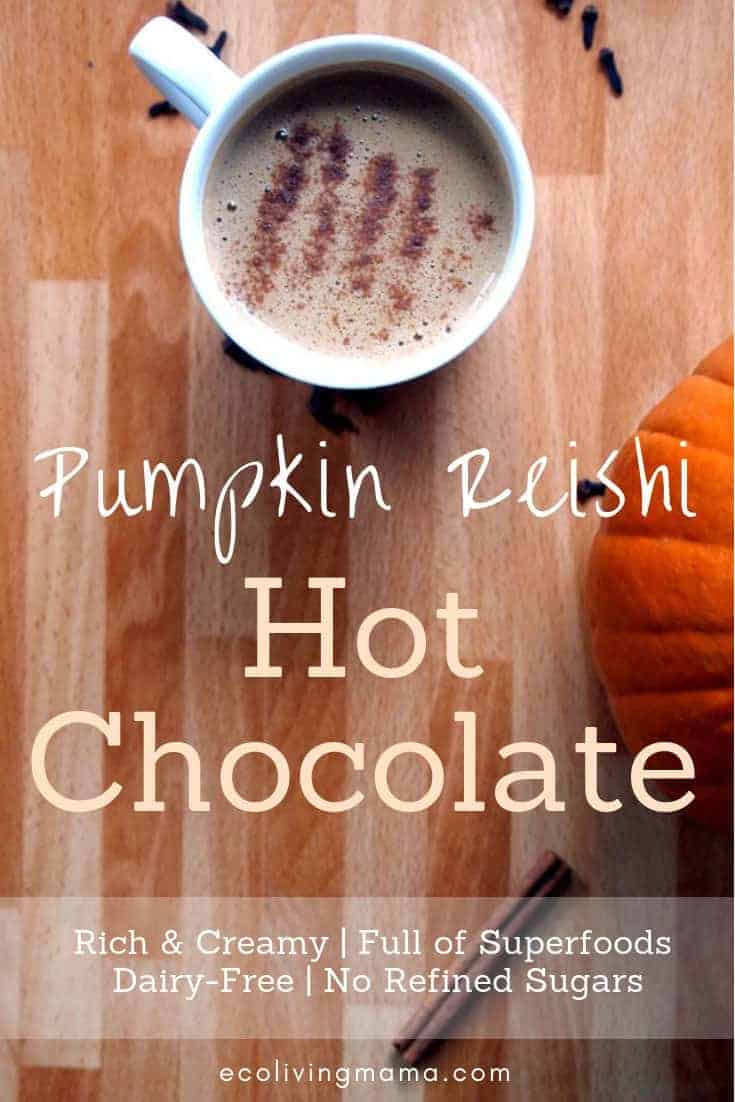 Pumpkin Reishi Hot Chocolate: This pumpkin reishi hot chocolate recipe is packed full of healthy ingredients and superfoods, like raw cacao powder, cacao butter, cinnamon, reishi mushrooms, and of course, pumpkin!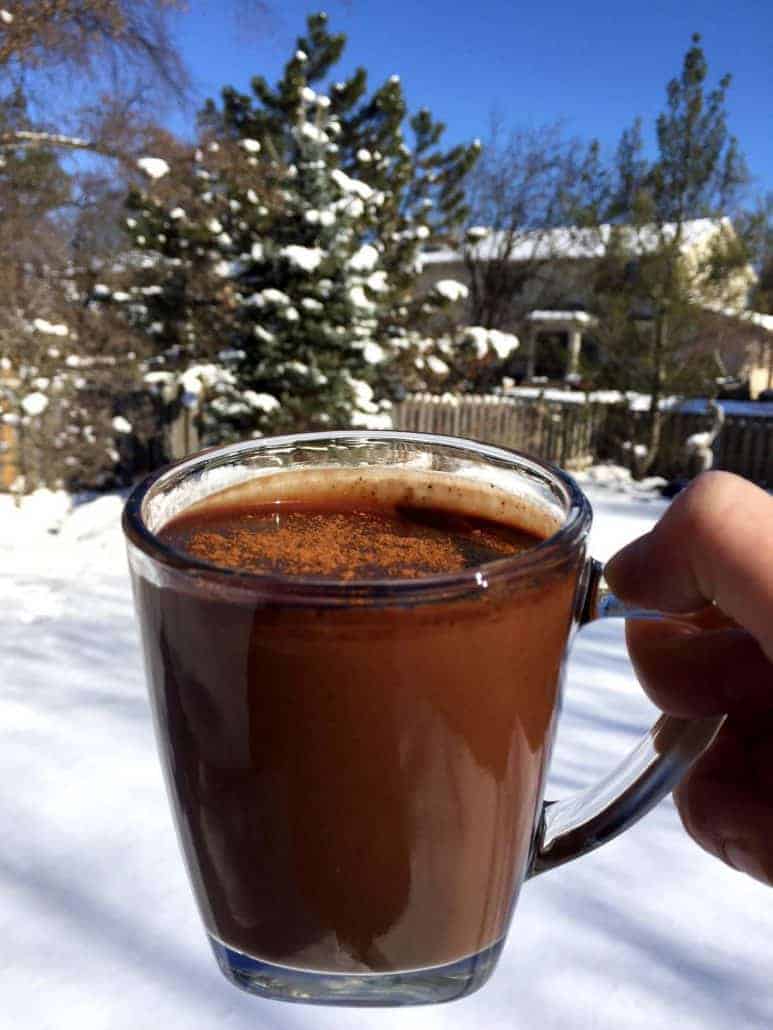 Best Ever Mexican Hot Chocolate Recipe: This Mexican hot chocolate contains REAL melted chocolate with cinnamon and spices!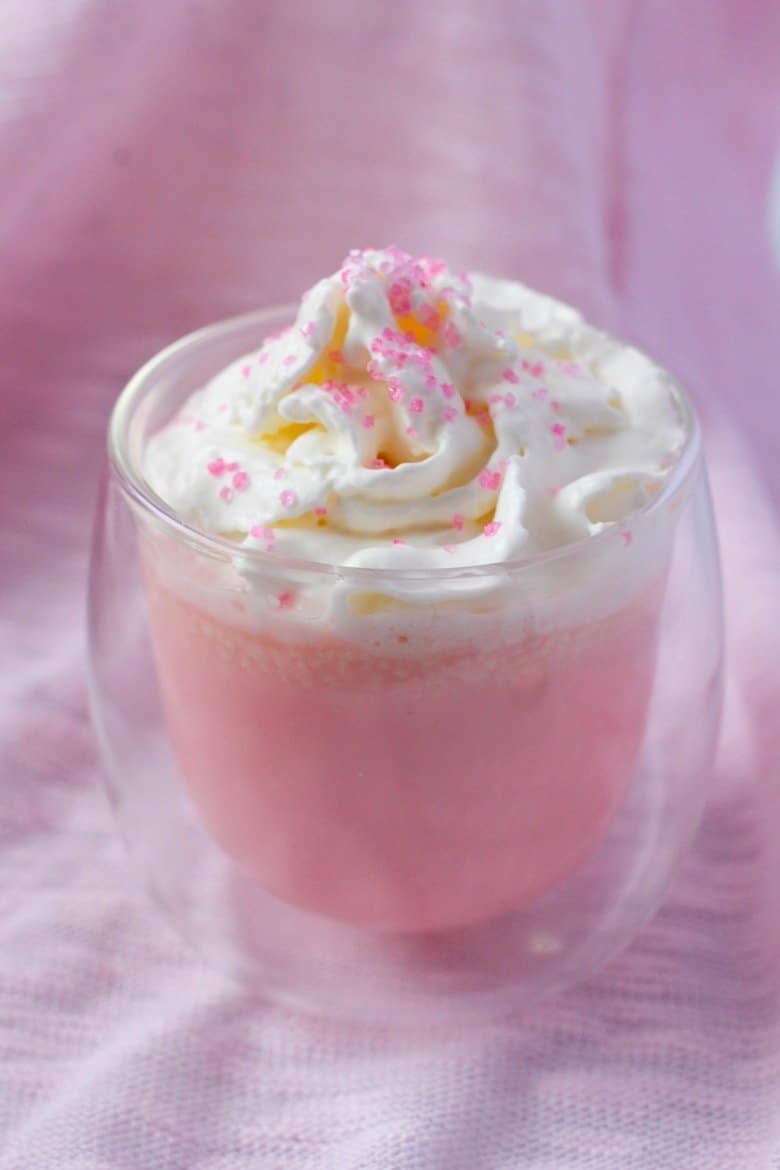 Pink Velvet Hot Chocolate: A cup of pink velvet hot chocolate makes the perfect treat for a chilly winter night.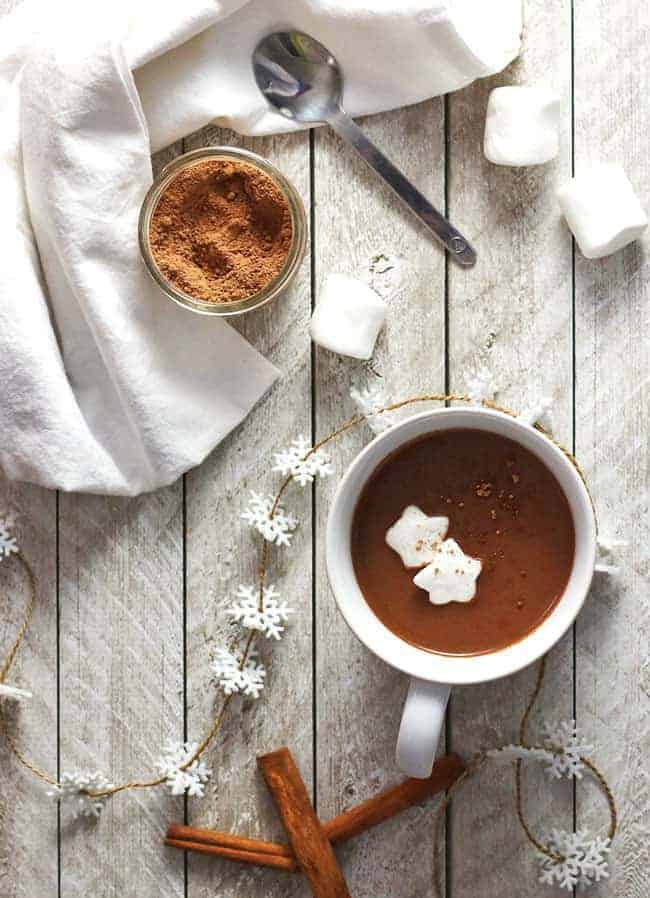 Gingerbread Hot Chocolate: This vegan Gingerbread Hot Chocolate is full of Christmas spice. It is the perfect warming drink for the holidays!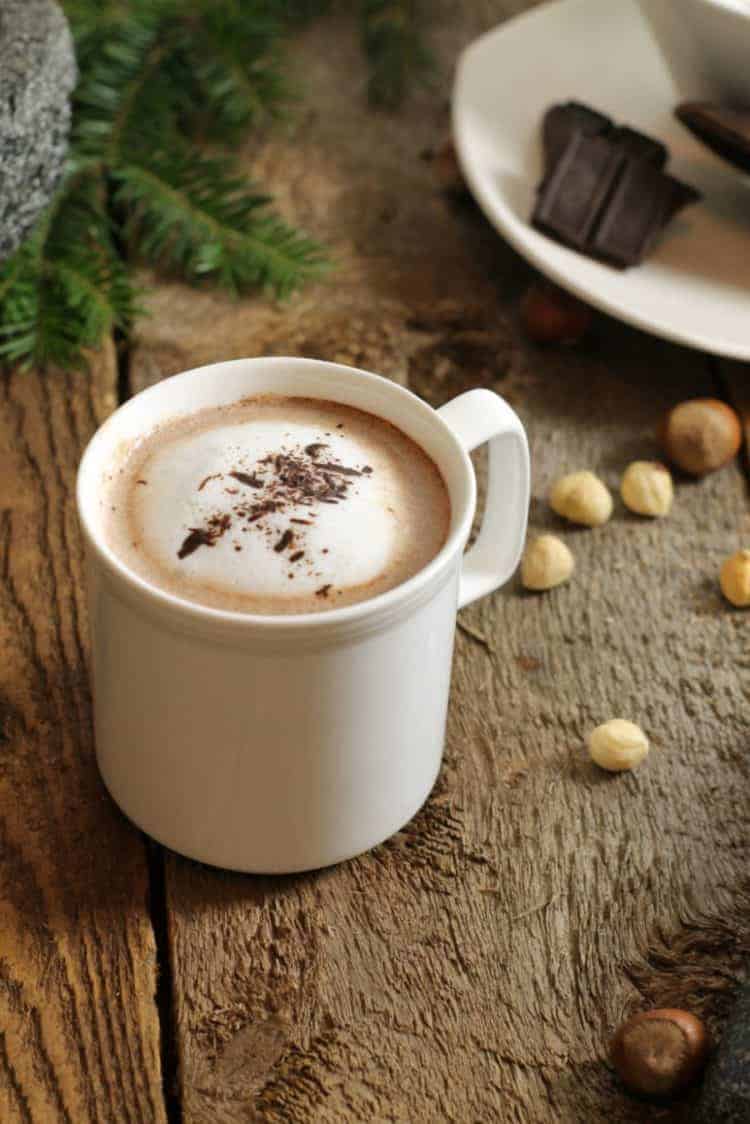 Homemade Hazelnut Vanilla Hot Cocoa: A perfectly nutty and comforting drink to enjoy on a cold day, easy to make and enjoyed by the whole family.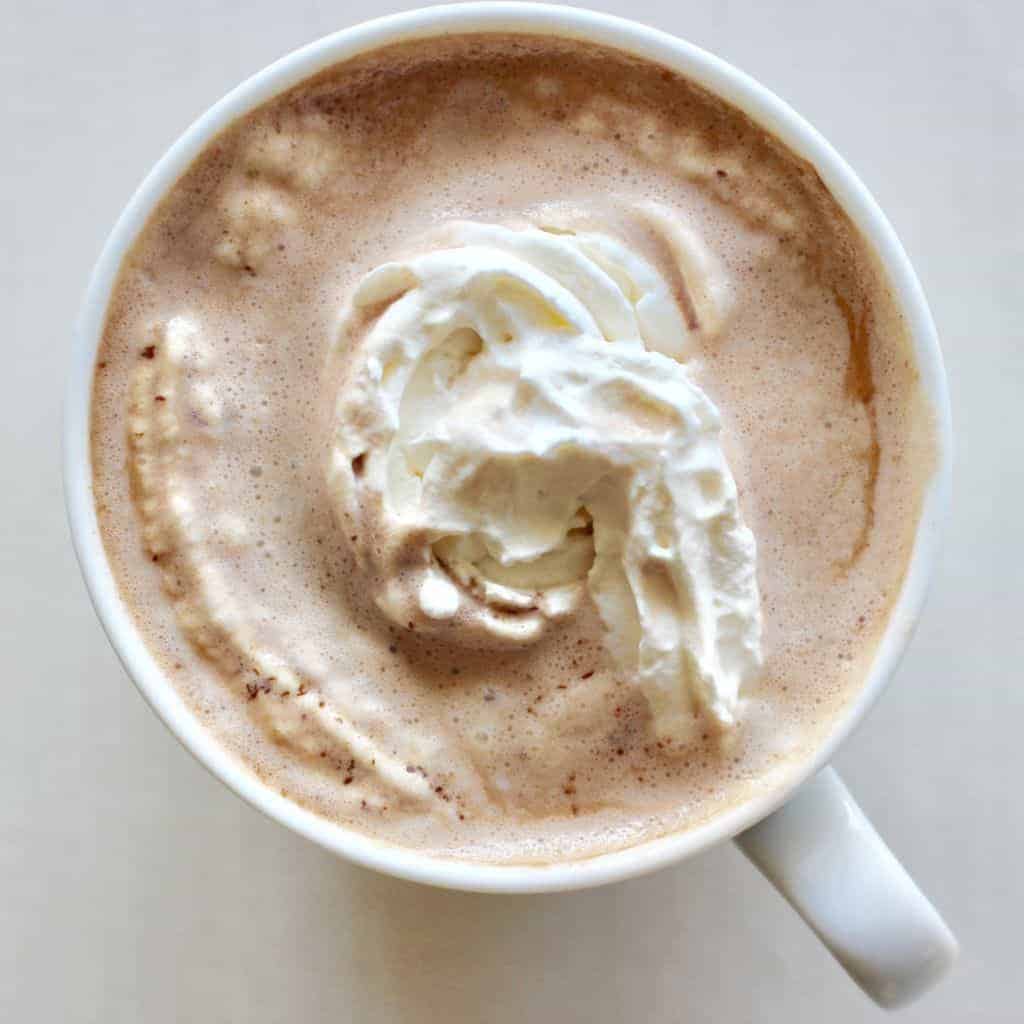 Vegan Red Wine Hot Chocolate: It seems like a slightly strange combination, but if you follow the recipe, you may just be pleasantly surprised by this amazing drink!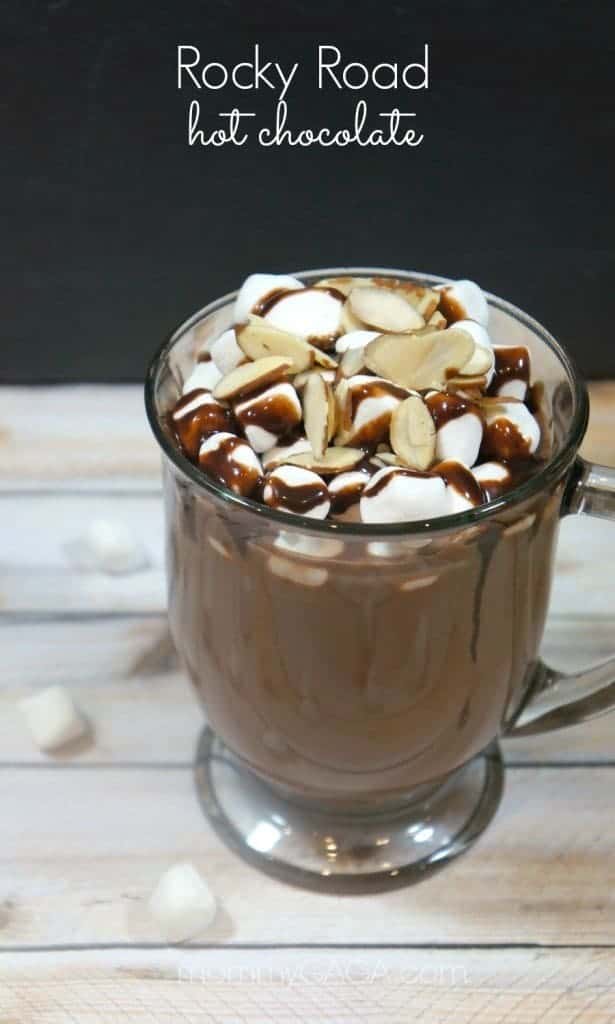 Homemade Rocky Road Gourmet Hot Chocolate: If you get hold of some TruMoo® Chocolate Marshmallow Milk, then definitely try making this delicious gourmet hot chocolate.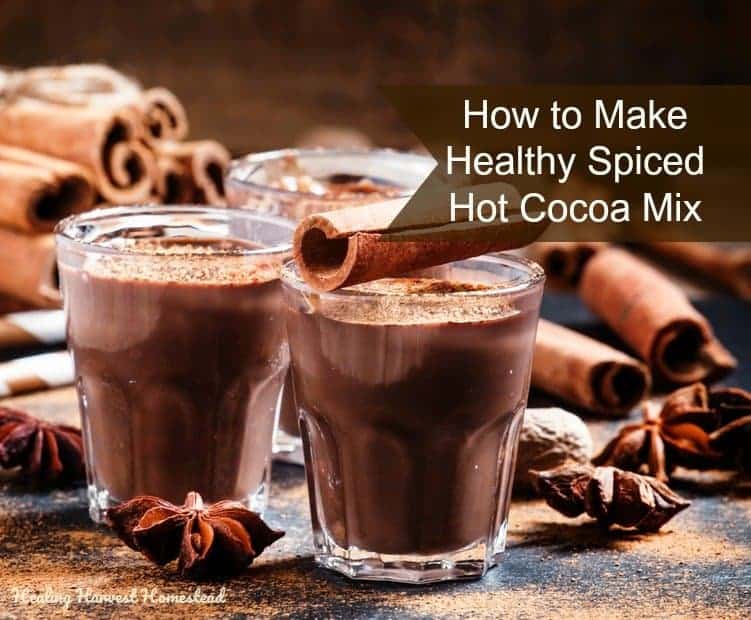 Incredibly Healthy Hot Chocolate… With Spices: This healthy version of herbal hot cocoa mix combines Ginger, Cinnamon, Cayenne, and Nutmeg along with Dutch-processed cocoa.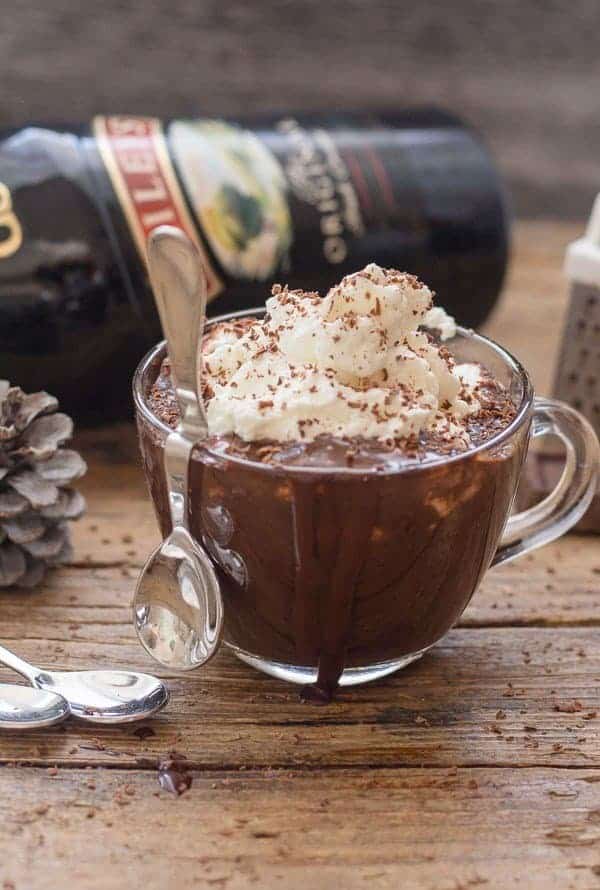 Baileys Thick Italian Hot Chocolate: Baileys lovers rejoice! This thick Italian hot chocolate is creamy, made with real chocolate and Baileys Irish Cream.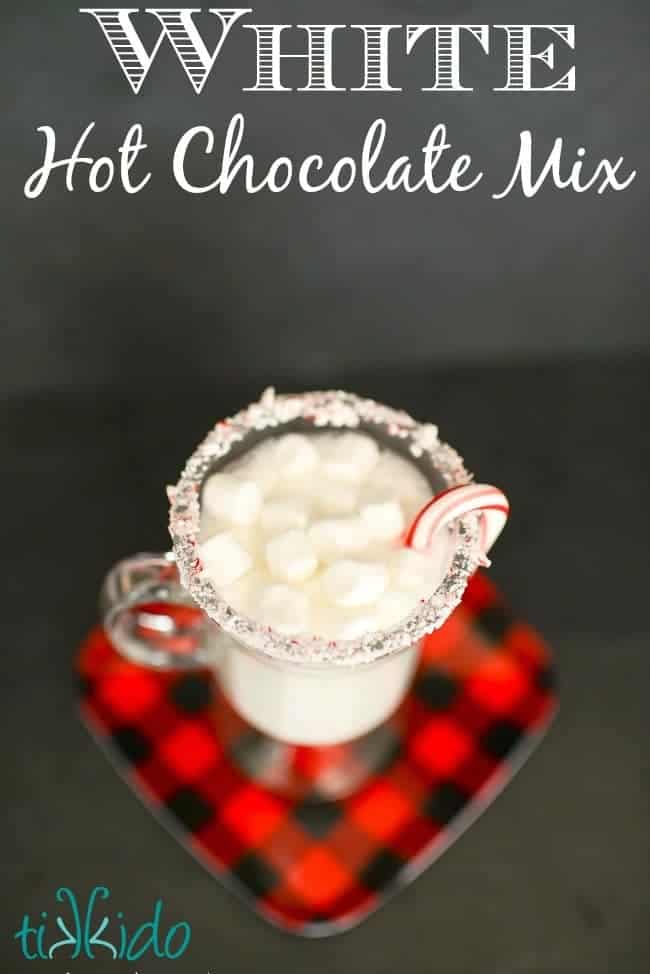 White Hot Chocolate Mix Recipe: If you love white chocolate, the White Hot Chocolate Mix Recipe is a must-try.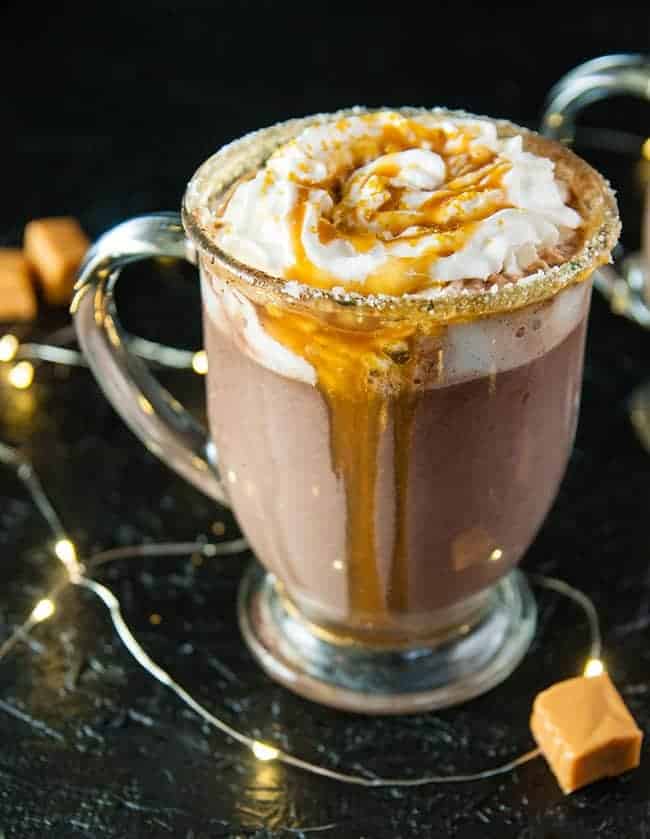 Slow Cooker Salted Caramel Hot Chocolate: Super easy and so richly delicious, this slow cooker salted caramel hot chocolate recipe has limited prep and fuss.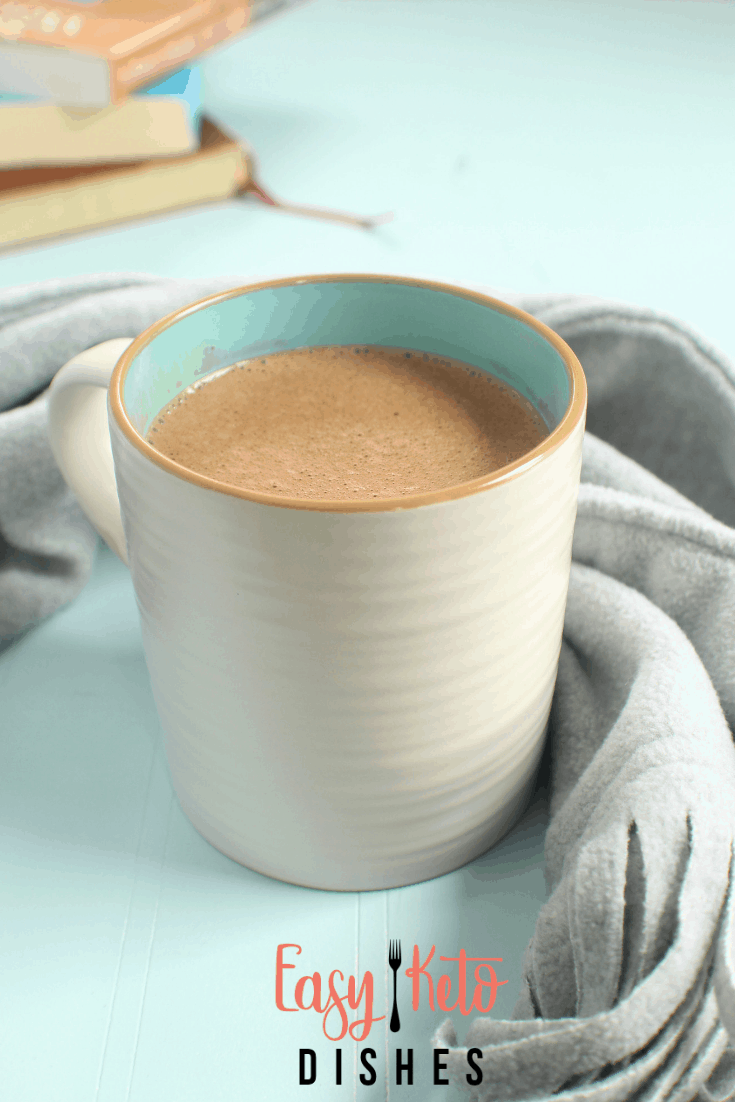 Keto Hot Chocolate: Chocolatey creaminess in a rich, velvety smooth, and KETO hot chocolate.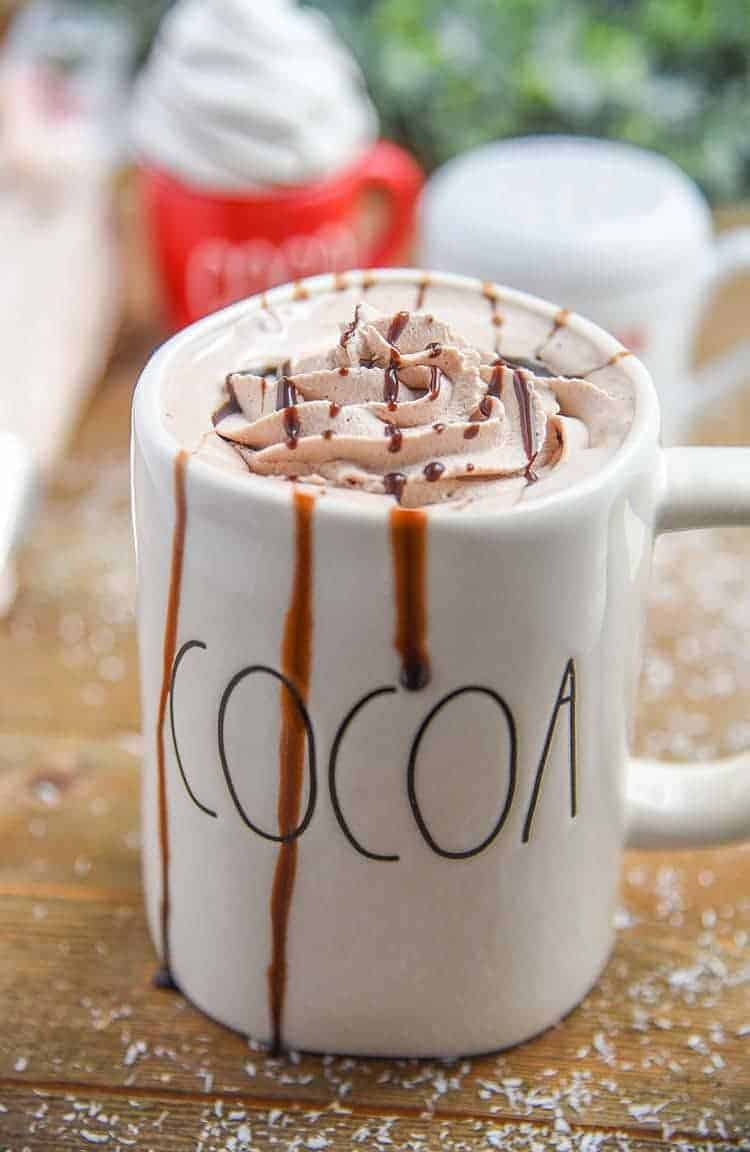 Hot Chocolate Whipped Cream: Homemade Hot Chocolate Whipped Cream Recipe is delicious on its own but even better piped into a cup of hot chocolate.
More Hot Chocolate Treats
Try these delicious hot chocolate recipes that you can eat!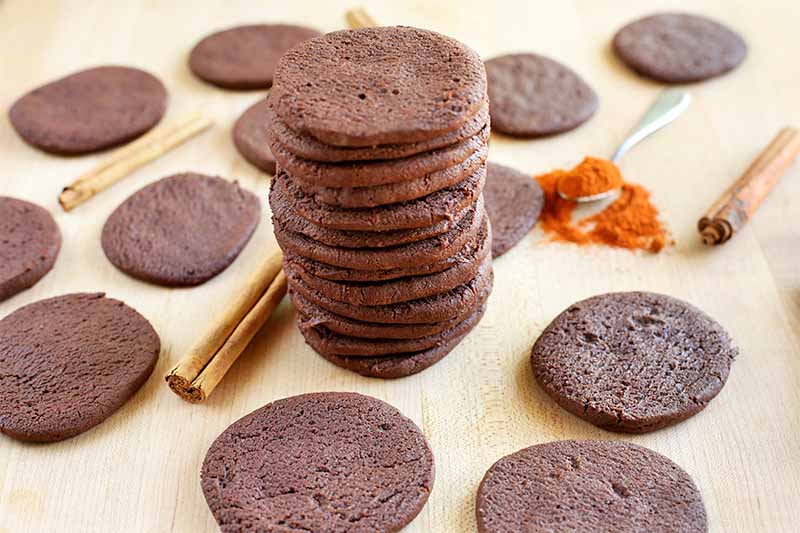 Spicy Mexican Hot Chocolate Cookies: Rich, spicy Mexican hot chocolate cookies are the slice-n-bake treat you won't be able to resist. And you can freeze the dough for later use.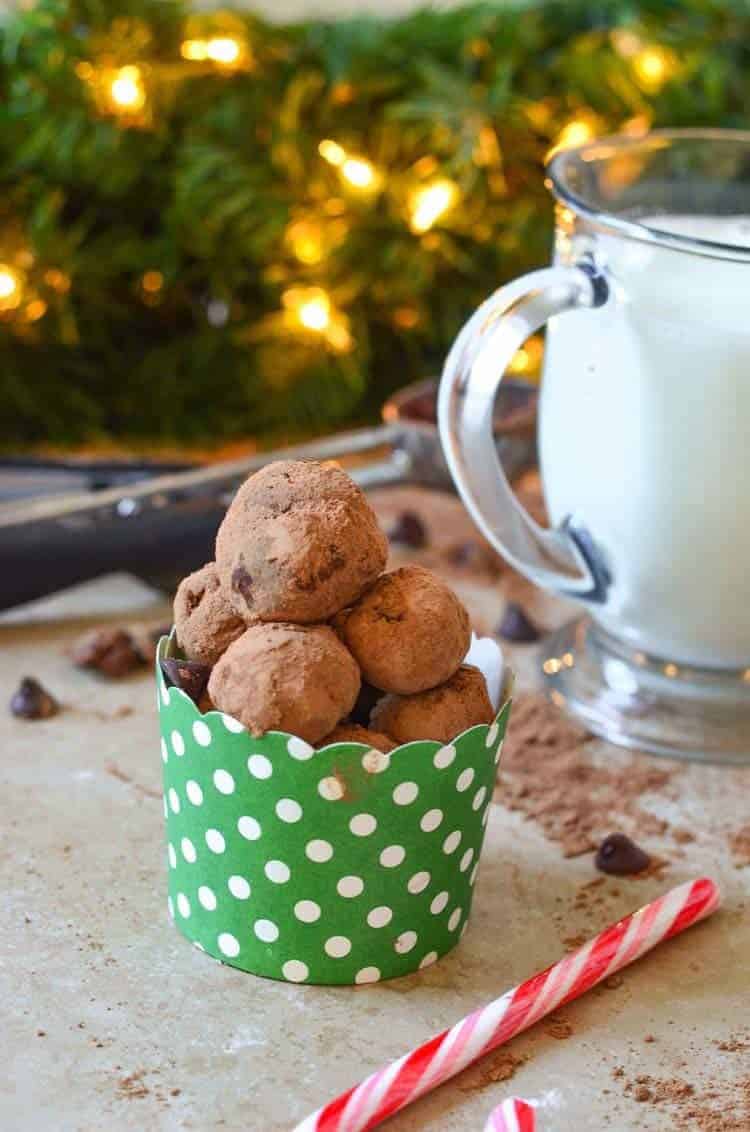 Hot Chocolate Truffle Balls: These hot chocolate truffle balls are a hit with kids and adults! They are also great for giving as gifts.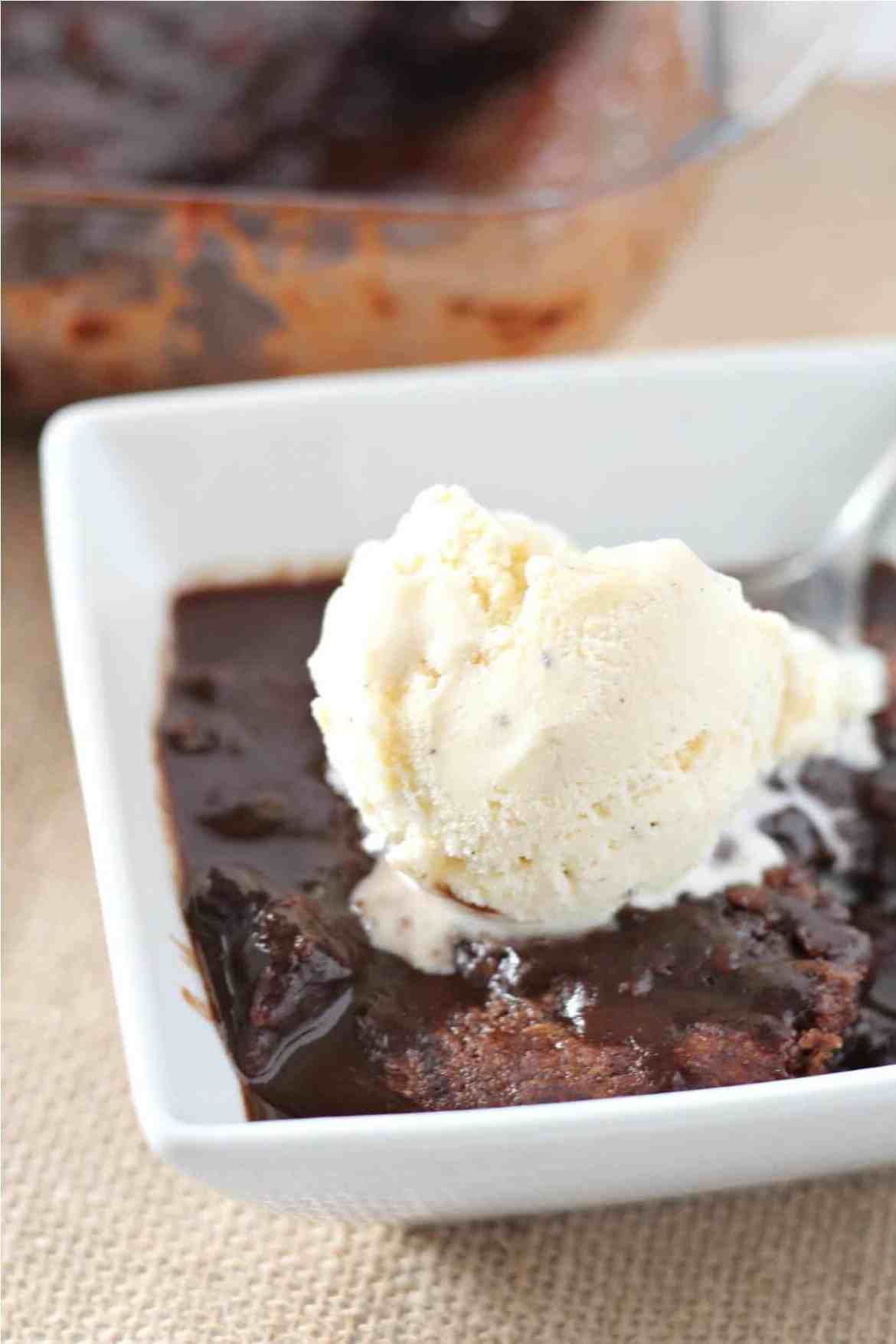 Hot Chocolate Brownie Pudding: Decadent and delicious, this ooey, gooey chocolate brownie pudding is every chocolate lover's dream come true! An outer brownie shell hides a rich chocolate pudding underneath!
Give These Yummy Hot Chocolate Recipes a Try
These delicious cocoa recipes will be a hit with everyone! Once you make homemade hot chocolate, you will never want to return to the premixed versions.
It's amazing what you can do with a little milk, cocoa powder, cream, and a few other ingredients. Do you love hot chocolate too?
If you liked these hot chocolate recipes, you'll definitely want to check out these posts, too!
Need more delicious drink ideas? Try these:
Follow along with me on Pinterest, Facebook, or Twitter for more incredible recipe collections!