Decadent and delicious, this ooey, gooey chocolate brownie pudding is every chocolate lover's dream come true! An outer brownie shell hides a rich chocolate pudding underneath!
Click to PIN Hot Chocolate Brownie Pudding!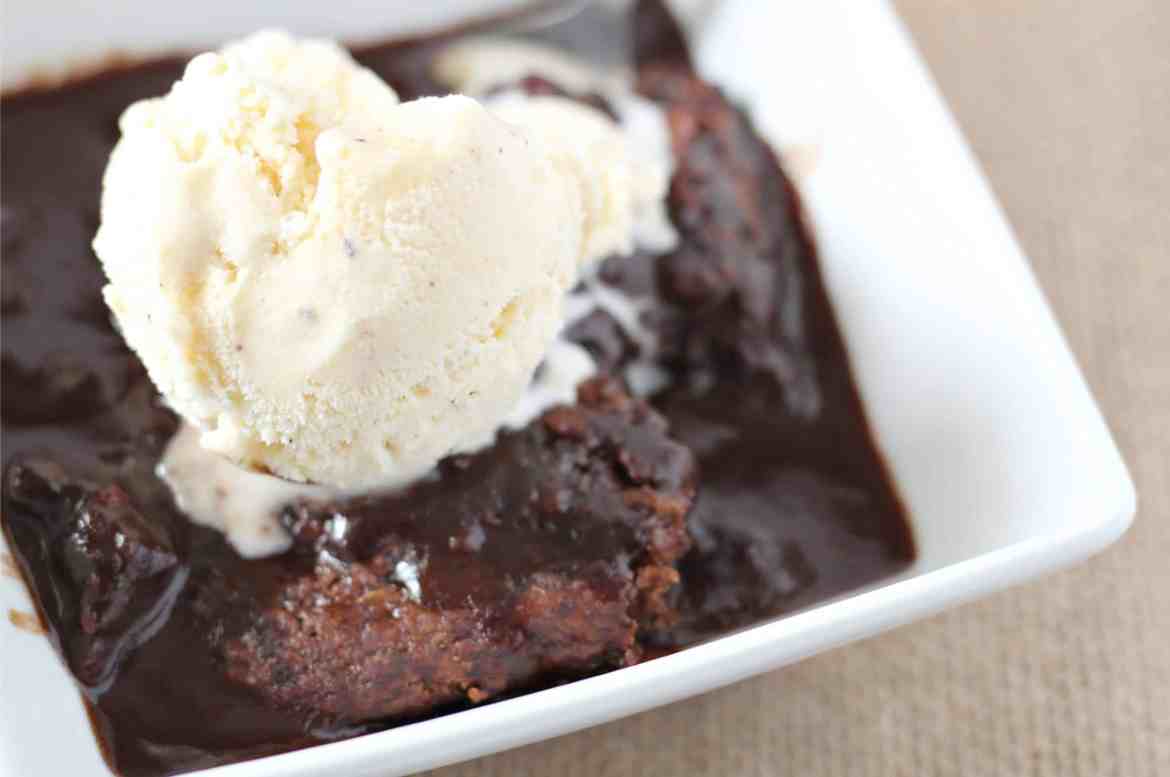 Hot Chocolate Pudding Cake — not quite a brownie, and not quite a pudding, but a nice blend of the two, is extremely easy and FAST to make!
A couple of spoonfuls of this, either warm straight from the oven or warmed up in the microwave, and served with a scoop of vanilla ice cream, easily satisfies any chocolate lovers craving.
This Brownie Pudding is…
ooey, gooey, and seriously delicious
sure to warm you up on a cold night
so darn good that I just had to share it with you
MAKE THIS HOT CHOCOLATE PUDDING CAKE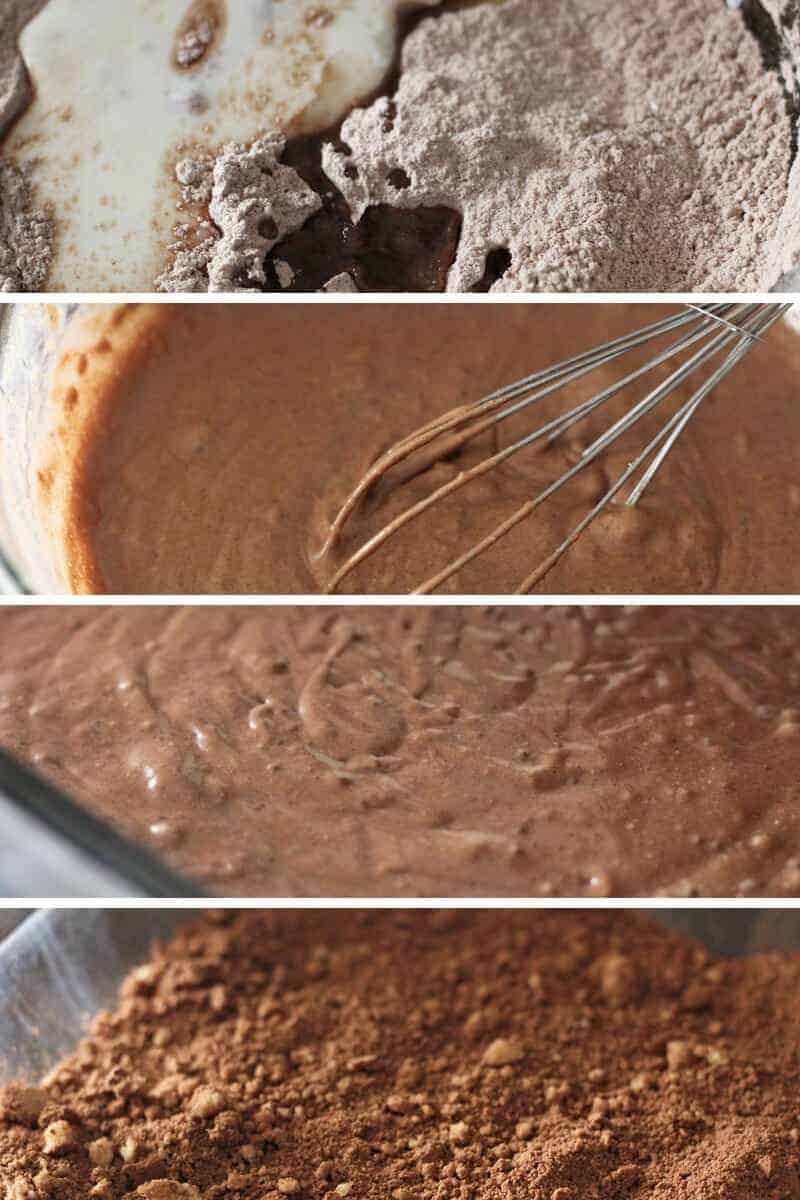 Butter or Shortening?
Shortening is a white, solid fat made from vegetable oils. Personally, I prefer to use butter instead but it's down to personal choice and what you have available. And generally, butter or margarine is a straight swap for shortening.
Have a sweet tooth? Here are some other delicious desserts that you may like.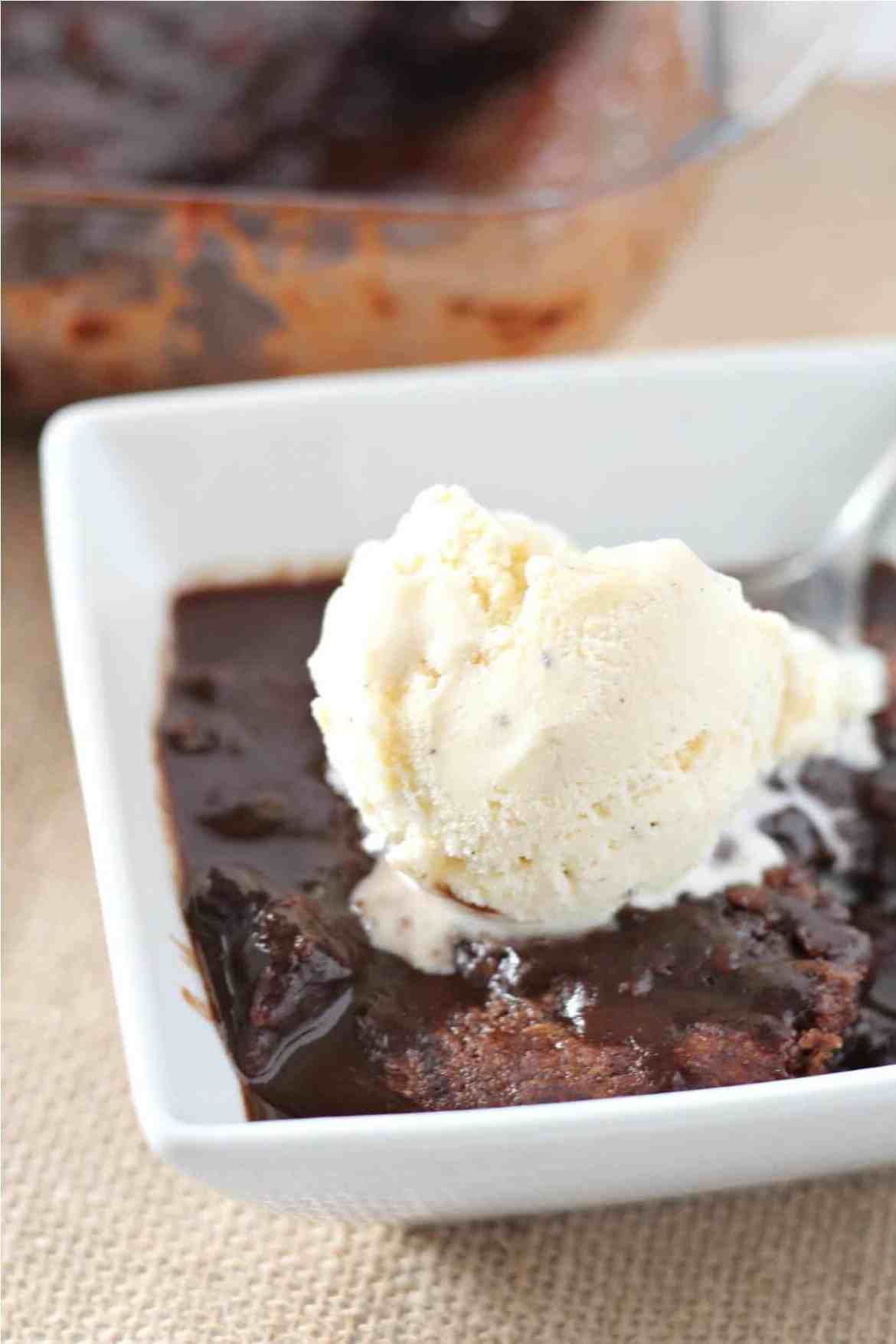 Hello! All photos and content are copyright protected. Please do not use our photos without prior written permission. Thank you!
Nutritional Information?
If you want the nutritional information for a recipe, I recommend entering the recipe into this nutrition analyzer, which will calculate it for you.