Crunchy on the outside, soft on the inside, and absolutely delicious. This retro bake is a true childhood favorite.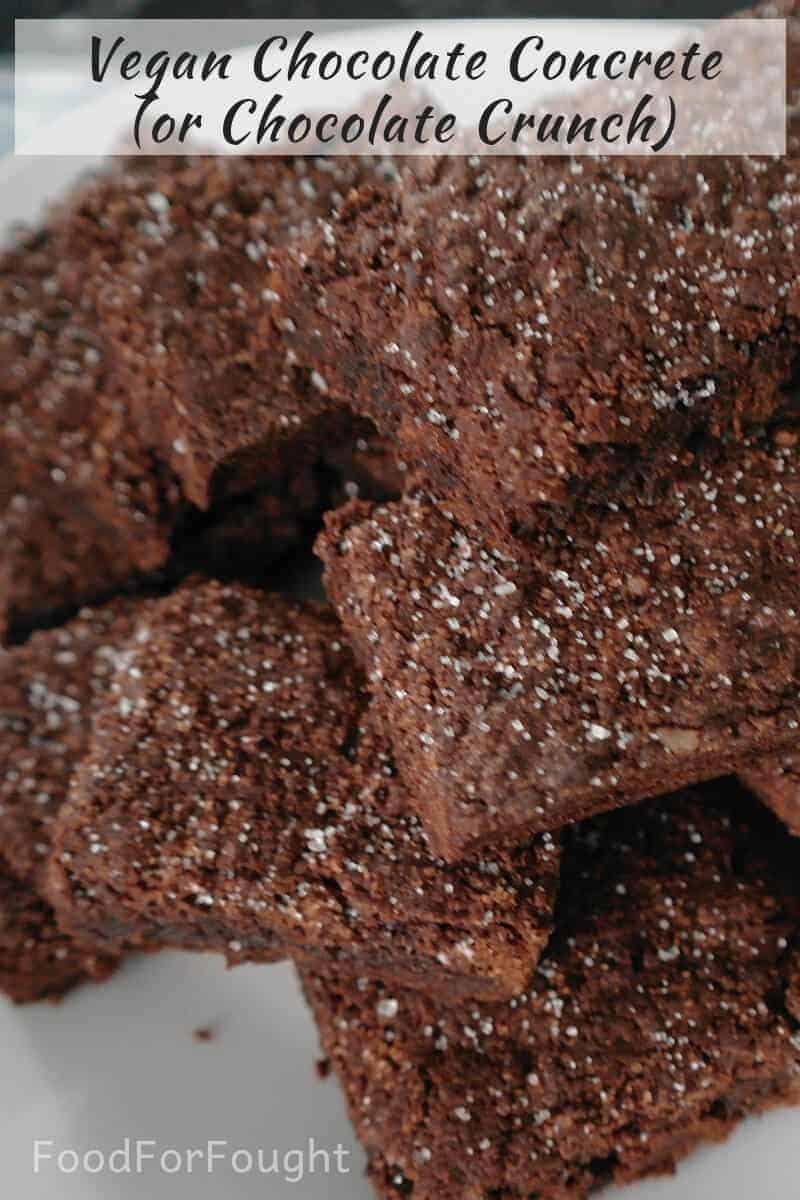 This post may contain affiliate links, which means I may receive a commission if you click on a link and purchase something. As an Etsy and Amazon Associate I earn from qualifying purchases.
If you've not had a chocolate crunch before (where have you been?!) they're a classic, English school dessert.
A chocolate traybake that sets to a hard, crunchy brownie-like cake. There's lots of texture to a chocolate crunch (also known as a chocolate concrete cake) and they're super easy and delicious!
OLD FASHION CHOCOLATE CONCRETE Made Vegan
Chocolate Concrete (or chocolate crunch cake) has been enjoyed by my family for years, but we set out to veganize it. So this crunchy, delicious chocolate crunch cake is dairy-free, egg-free, and completely vegan. Yum yum!
There's nothing quite like this recipe, it's versatile, it's quick, it's SUPER easy to make and it is utterly delicious.
Want to take them up a notch?!
Add your favorite chopped up candy bars or candies. Or perhaps try the following (add at step 6):
Chocolate Chips
Orange Essence & Zest
Chopped Nuts (your choice)
Mint Extract
Note: We doubled the recipe here, as we love it so much.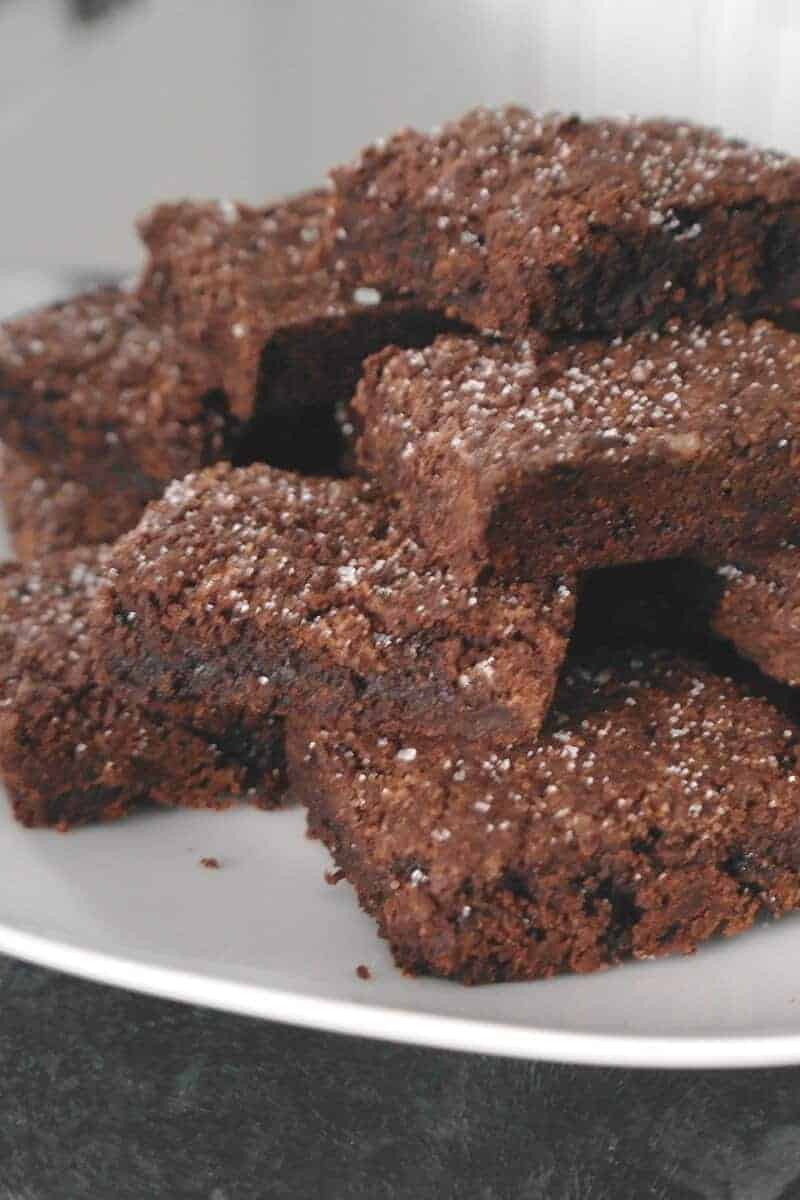 Have a sweet tooth? Here are some other delicious desserts that you may like.
Pin For Later!