What to Serve With Burgers: 60+ Best Burger Sides
Make the most tasty side dishes for burgers for any occasion with this big collection of over 60 burger sides!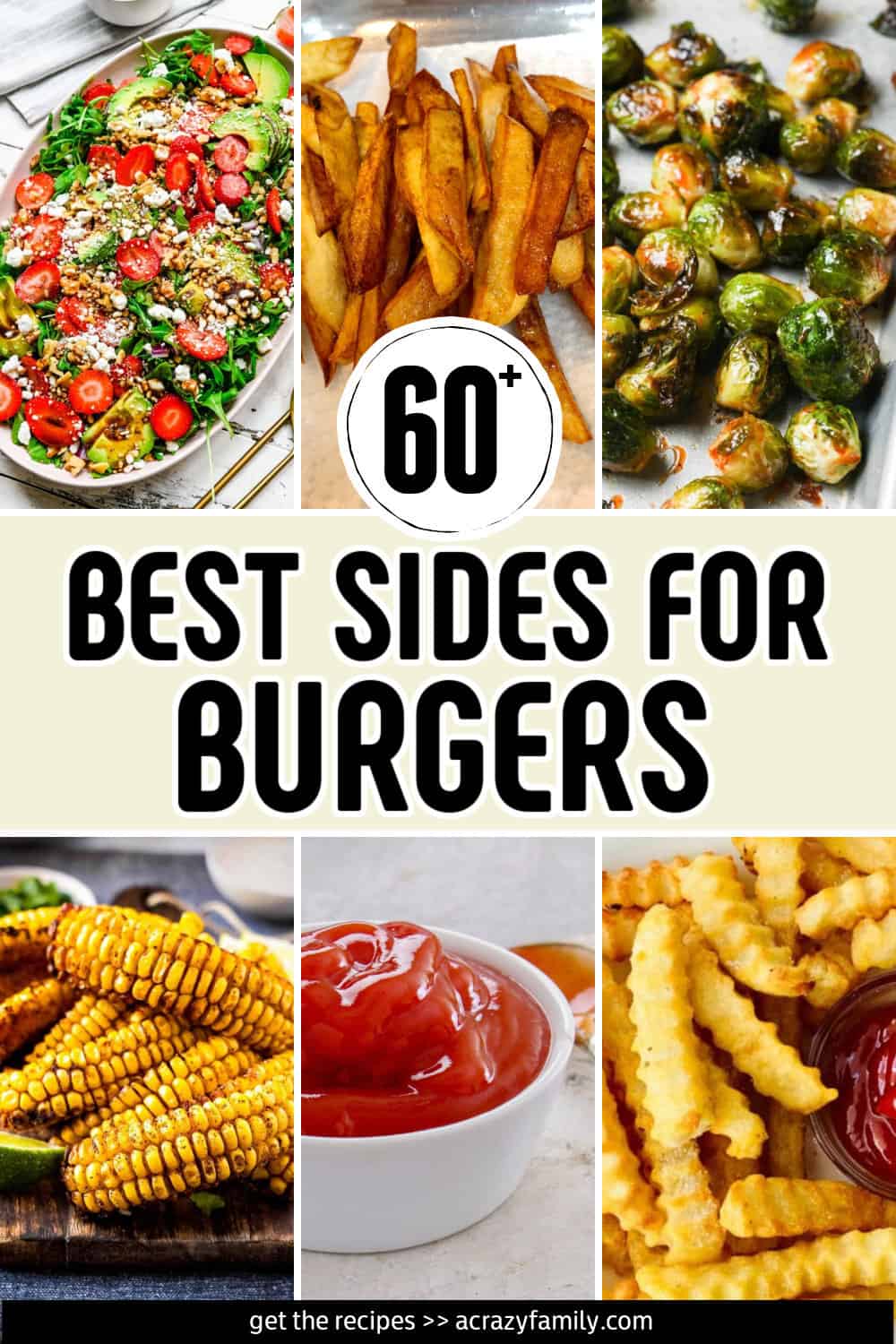 What Are Good Sides for Burgers
When trying to figure out what goes well with burgers, there are so many options to try, from fried or roasted veggies, coleslaw, creamy pasta salads, or even buttery-grilled corn, crunchy fried pickles, rich potato salad, and more!

Whether you're serving up hamburgers, cheeseburgers, or a veggie burger, these sides are a great option. Great flavors enhance a juicy burger and take it to a whole new level.
That is why I've rounded up so many delicious hamburger sides I know you'll love! Because as tasty as a burger is on its own, it's even better with something on the side.
Use the table of contents below to jump to a specific recipe category or keep scrolling to see them all.
Potato Sides for Burgers
Potatoes are a classic side for your favorite burgers. But just because it's classic doesn't mean it has to be dull. These potato sides are anything but boring!
Healthier Sides
Burgers may not be the healthiest meal, but that doesn't mean that you can't serve them with a healthier side. These are some of the more healthy sides for burger night!
From fresh salads to air-fried veggies, these offer a perfect combination for a dinner the whole family will enjoy.
Pasta Sides
Pasta is commonly served alongside burgers, and everybody loves a good pasta dish.
More Classic & Simple Sides for Burgers
The best sides are super easy to whip up. And these simple side dishes are super easy and extremely tasty! A lot of these are classics, too, those that truly belong at your backyard cookout.
More of our favorite side dishes
Pin This! Best Burger Sides