25 Best Side Dishes to Serve With Meatloaf
This post and its photos may contain affiliate links. As an Amazon associate, I earn from qualifying purchases.
We all have days filled with work, school, and all the other responsibilities life requires of us. So when it's time for dinner, we all want something simple.
That's where meatloaf comes in. It's a classic dish that is simple to make, and it goes great with a variety of side dishes.
You'll discover a variety of excellent sides for meatloaf here, from fluffy, creamy mashed potatoes to delicious gratins and lighter side dishes, that will convert the meal into a delectable family dinner.
Some dishes require little preparation for a weeknight dinner, while others can be kept in your slow cooker all day. All taste fantastic with this most traditional of comfort foods.
So let's take a look at some of the most popular and tastiest side dishes for meatloaf.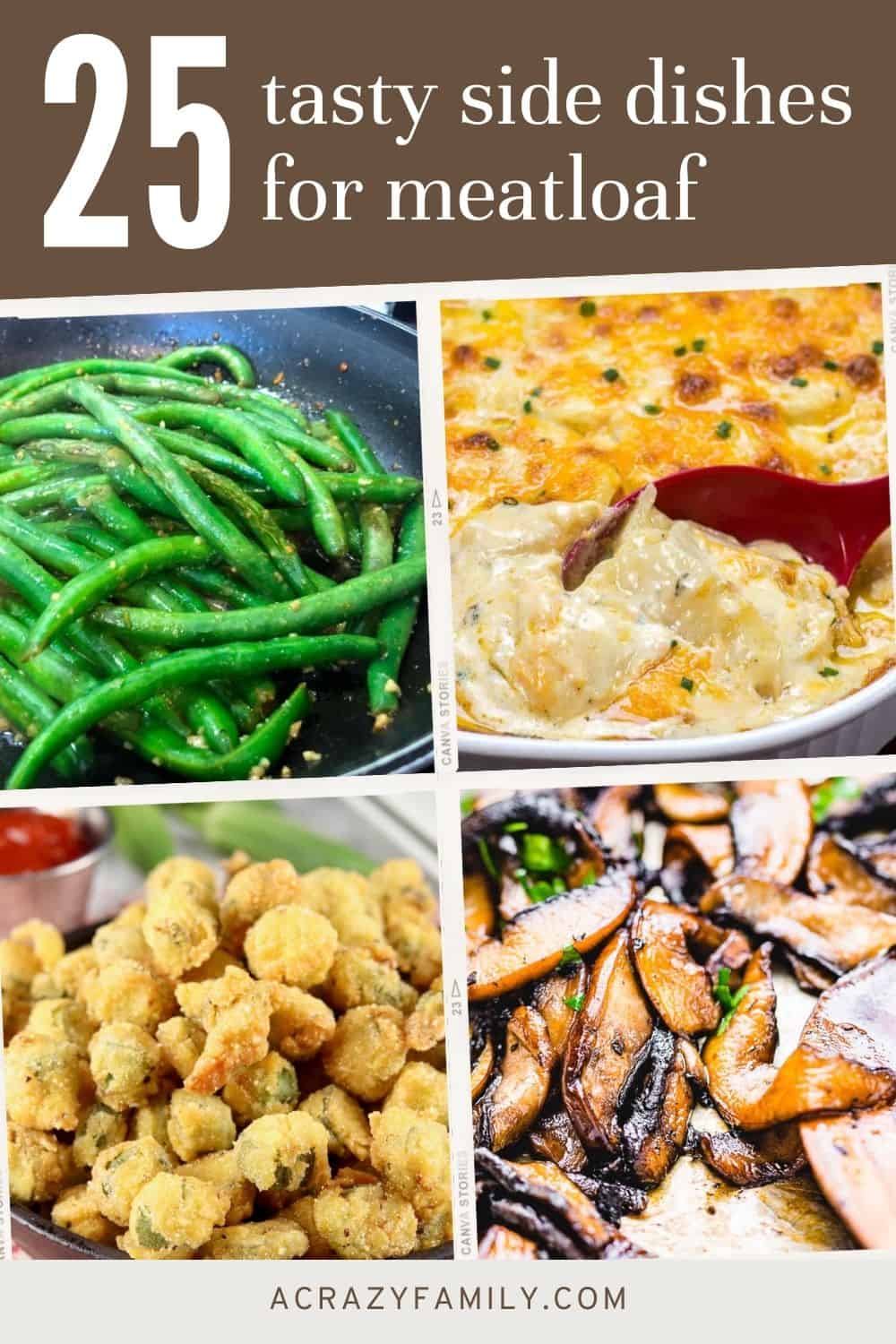 Tasty Sides For Meatloaf
From mashed potatoes to macaroni and cheese, there are so many delicious sides that go well with meatloaf.
1. Easy Instant Pot Mashed Potato
Mashed potatoes are a must-have side dish for meatloaf. They're simple to make, and you can add in your favorite herbs and spices to give them extra flavor.
This Instant Pot Mashed Potato recipe is a creamy, fluffy, and easy-to-make complement to meatloaf for dinner.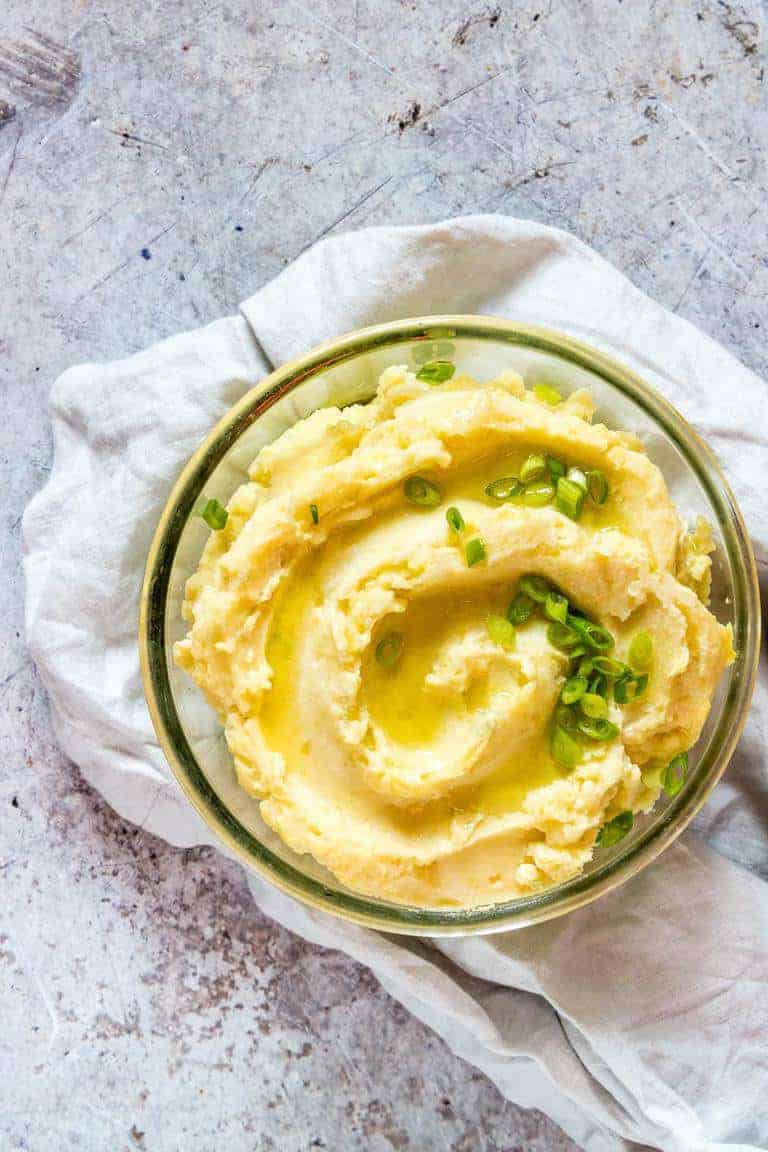 2. Crockpot Brussel Sprouts with Bacon
From The Typical Mom
Bacon is an easy way to upgrade a simple vegetable side dish making this crockpot brussel sprouts with bacon the best side dish ever!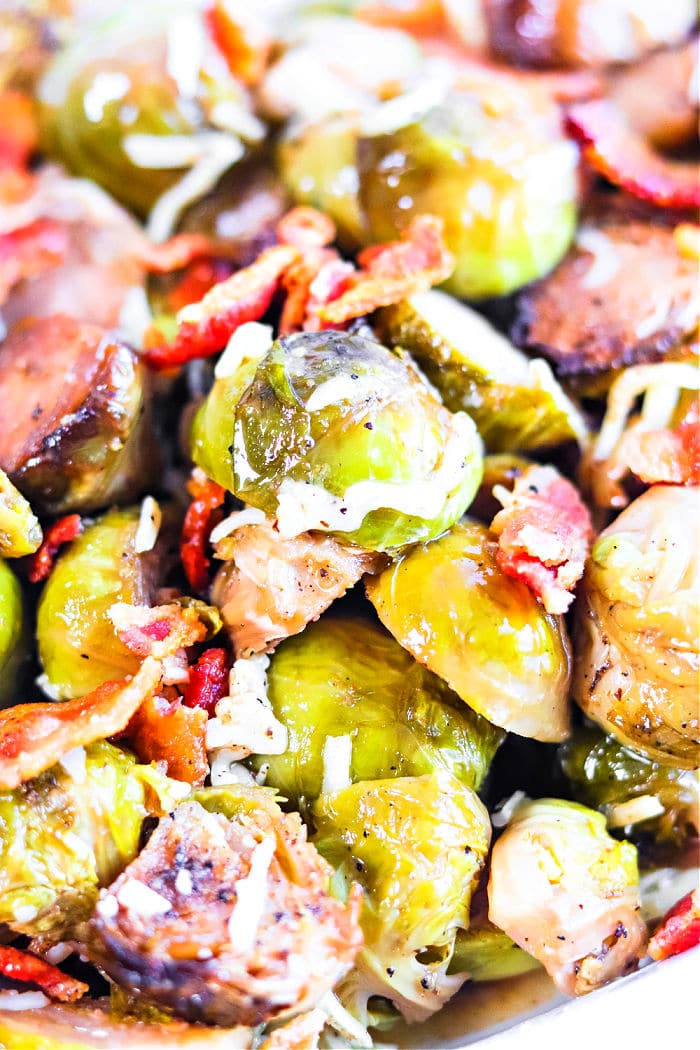 3. Slow Cooker Smothered Green Beans
From Cooking with Carlee
Green beans are another staple side dish that goes well with meatloaf. And these slow cooker smothered green beans are easy to make, have a great sweet and sour sauce, and plenty of bacon to make them extra tasty!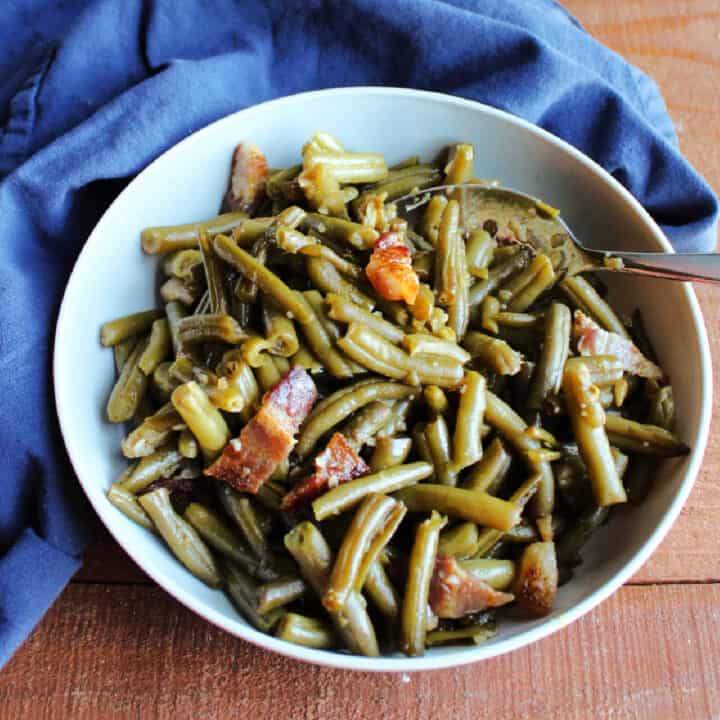 4. Slow Cooker Garlic Parmesan Mushrooms
From The Lazy Slow Cooker
Slow cooker garlic parmesan mushrooms are the ultimate slow cooker side dish. This easy and flavorful dish will instantly elevate any meal you choose to add it to!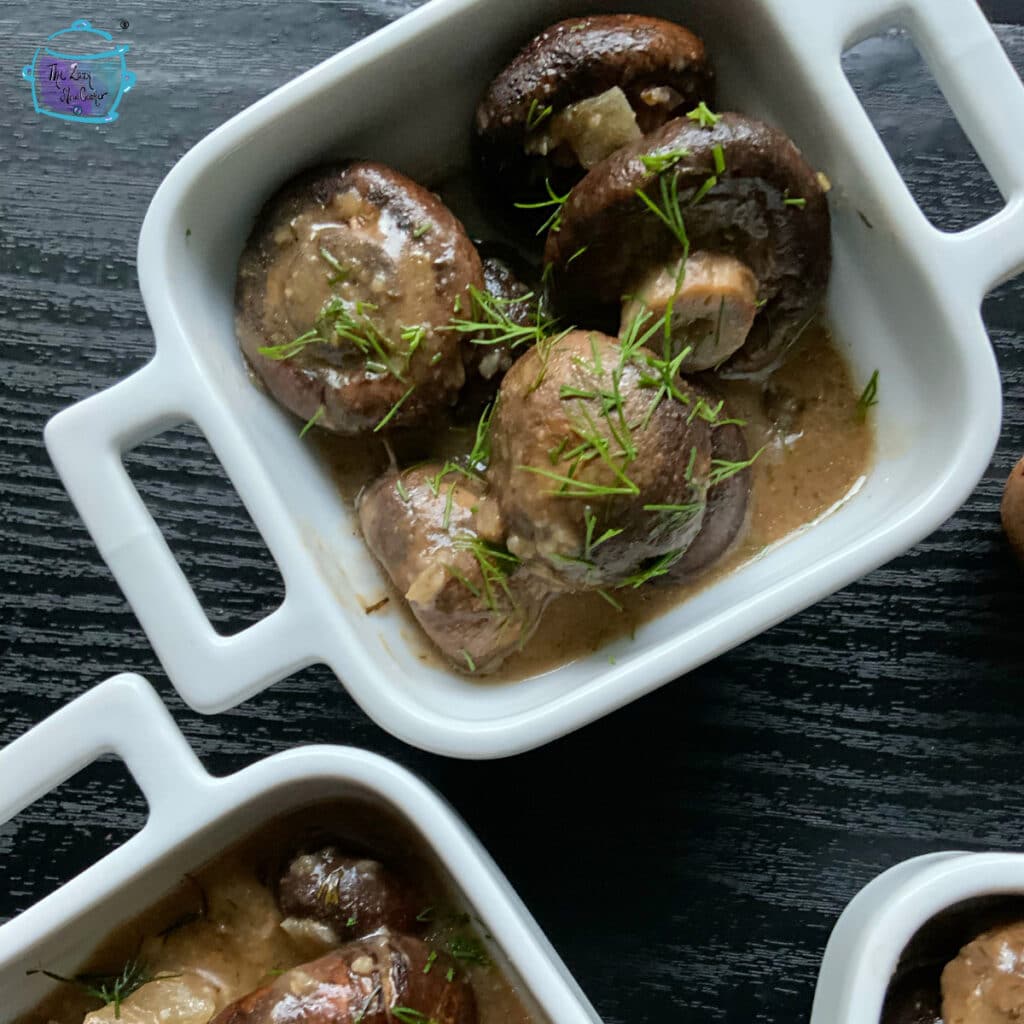 5. Roasted Asparagus
From Aubrey's Kitchen
If you're looking for a lighter option, try serving asparagus spears. This oven-baked asparagus is a quick and easy way to make the best roasted asparagus.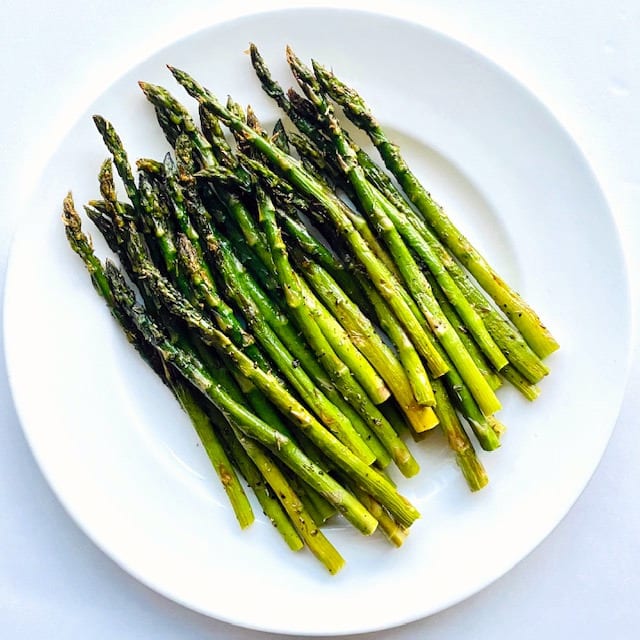 6. Air Fryer Frozen Crinkle Fries
From The Short Order Cook
An easy foolproof method for cooking frozen crinkle-cut french fries in the air fryer. Hot, crispy, and yummy fries are always a popular accompaniment for comfort food such as pulled pork, meatloaf, or fried chicken.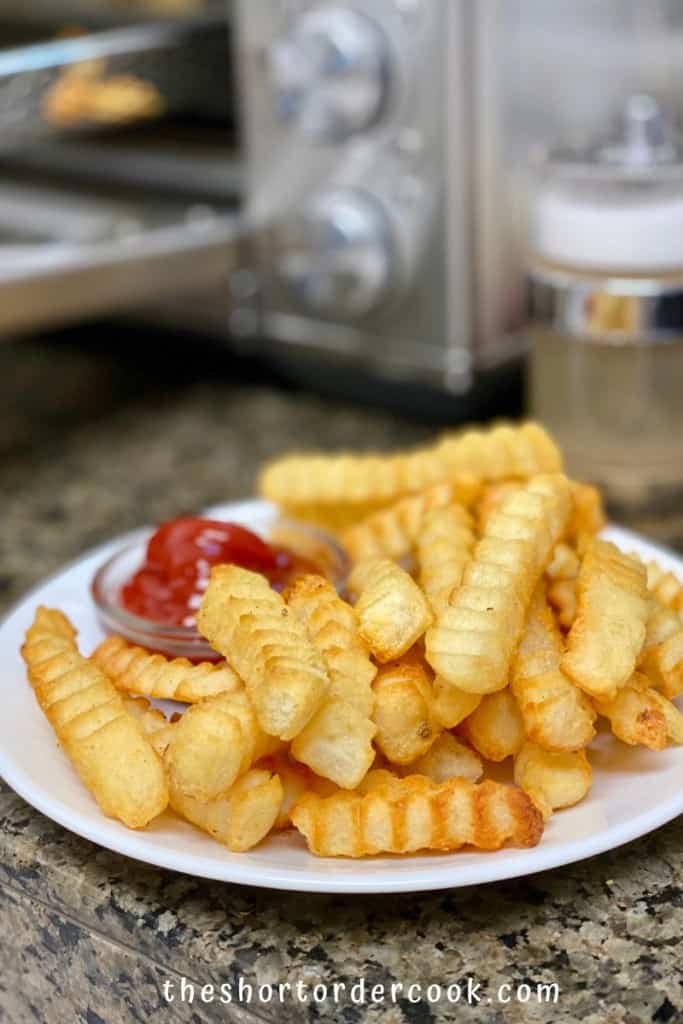 7. Air Fryer Broccoli
From Urban Bliss Life
Broccoli in the air fryer is a delicious, crispy, nutritious side dish that goes well with any meal!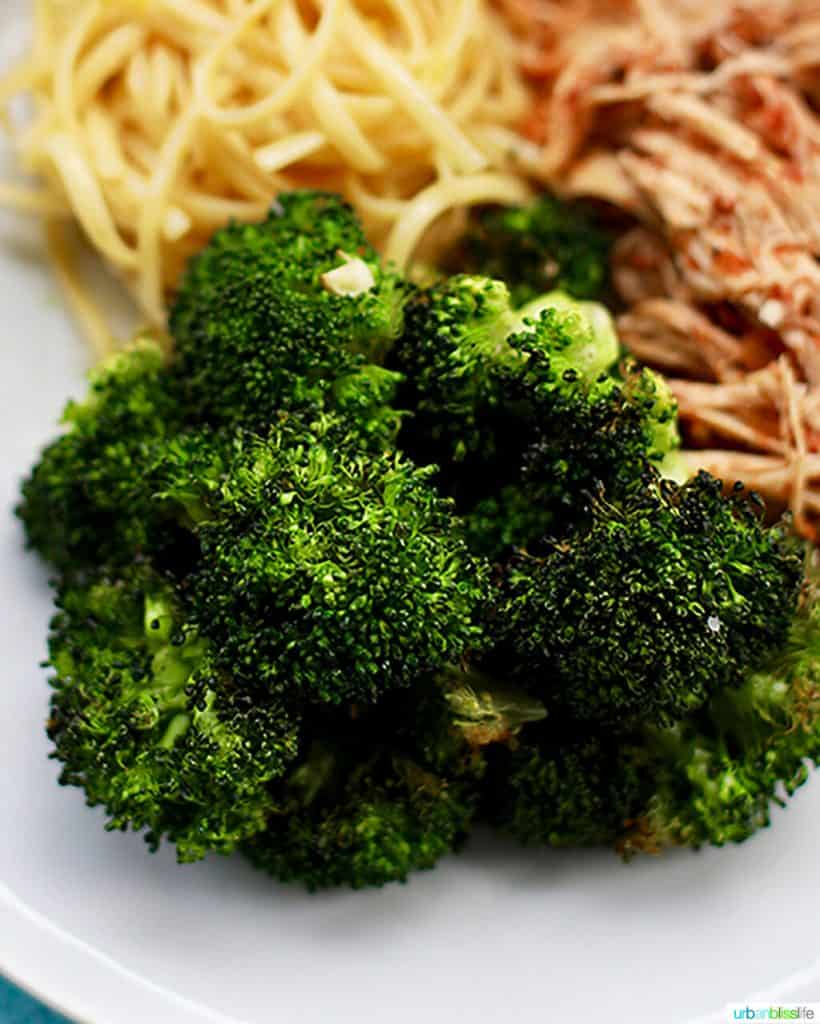 8. Winter Green Salad with Pomegranate, Pears, and Pecans
From The Ashcroft Family Table
Brimming with pomegranate seeds, pears, apples, bacon, and a delicious poppy seed dressing, this is a tasty way to add great texture to a plate of meatloaf.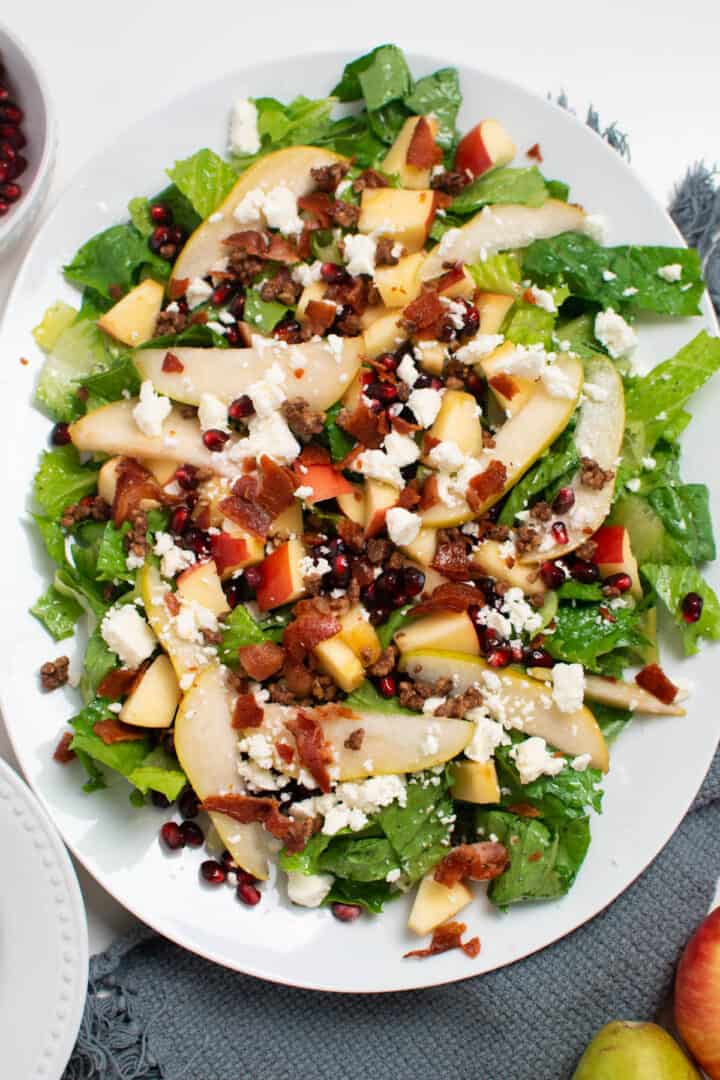 9. Mashed Rutabaga with Garlic Herb Butter
Mashed rutabaga is a simple side dish that makes a great lower-carb alternative to mashed potatoes. This creamy, hearty, and inexpensive root vegetable is paired with garlic herb butter for extra flavor.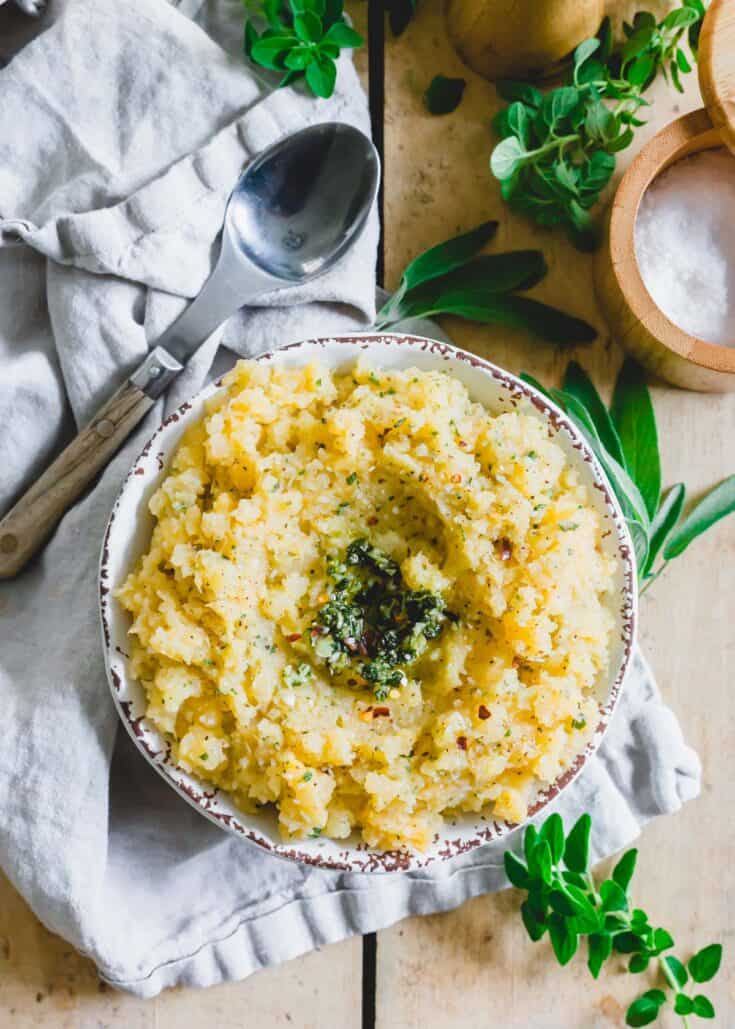 10. Stovetop Mac and Cheese
From Salt & Lavender
Macaroni and cheese is always a favorite comfort food side dish.
This easy homemade stovetop mac and cheese recipe is super creamy, rich, and delicious. It's quick and simple to make in about 30 minutes!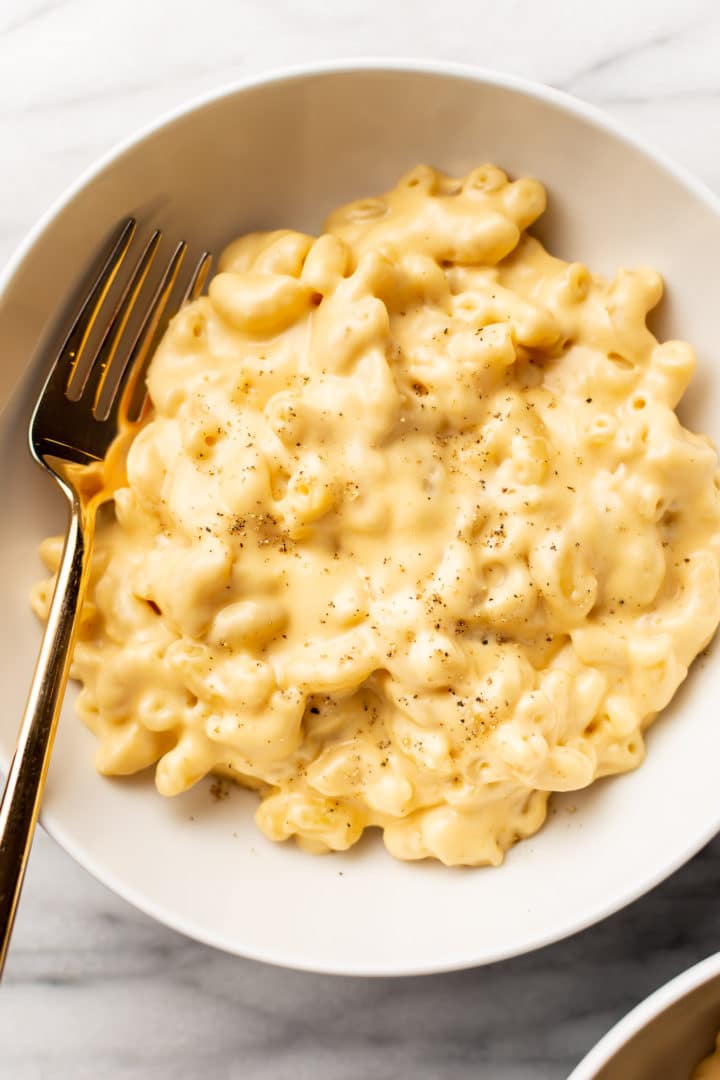 11. Easy Cheesy Scalloped Potatoes
From Flavor Mosaic
For a delicious, indulgent side dish, try these easy cheesy scalloped potatoes, drenched in a creamy, cheesy, garlicky cream sauce and then covered in more cheese! It's perfect for pairing with meatloaf on a chilly winter night.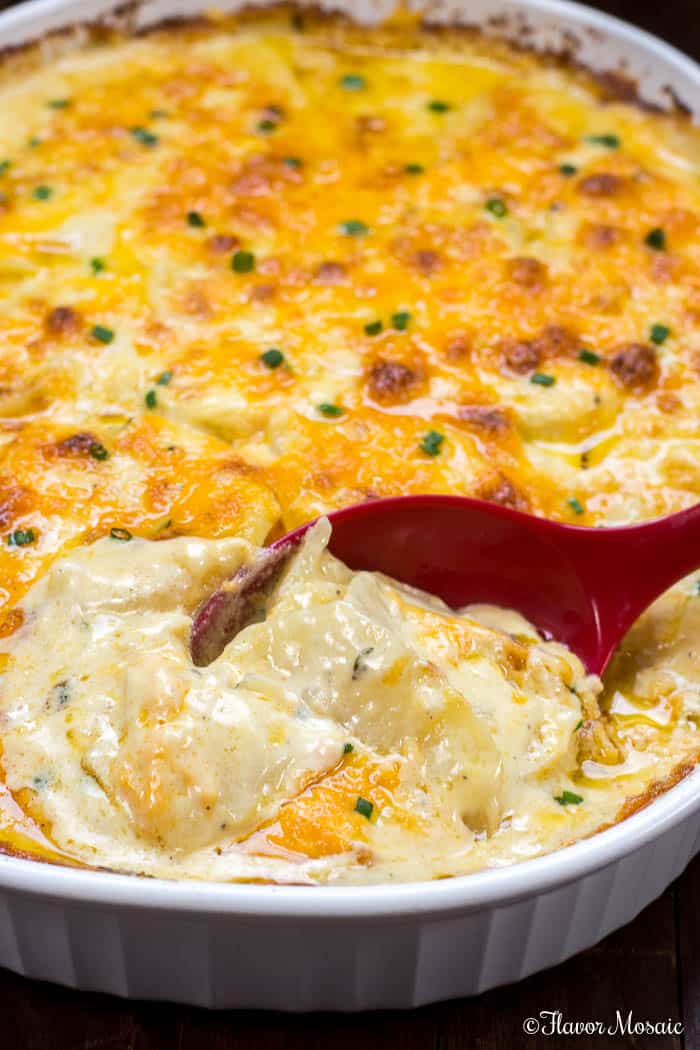 12. Sautéed Arugula with Red Bell Peppers
From Cooking Chat
Sautéed Arugula with Red Bell Peppers and plenty of garlic is a tasty and easy vegetable side dish. Delicious with chicken, fish, burgers, or meatloaf.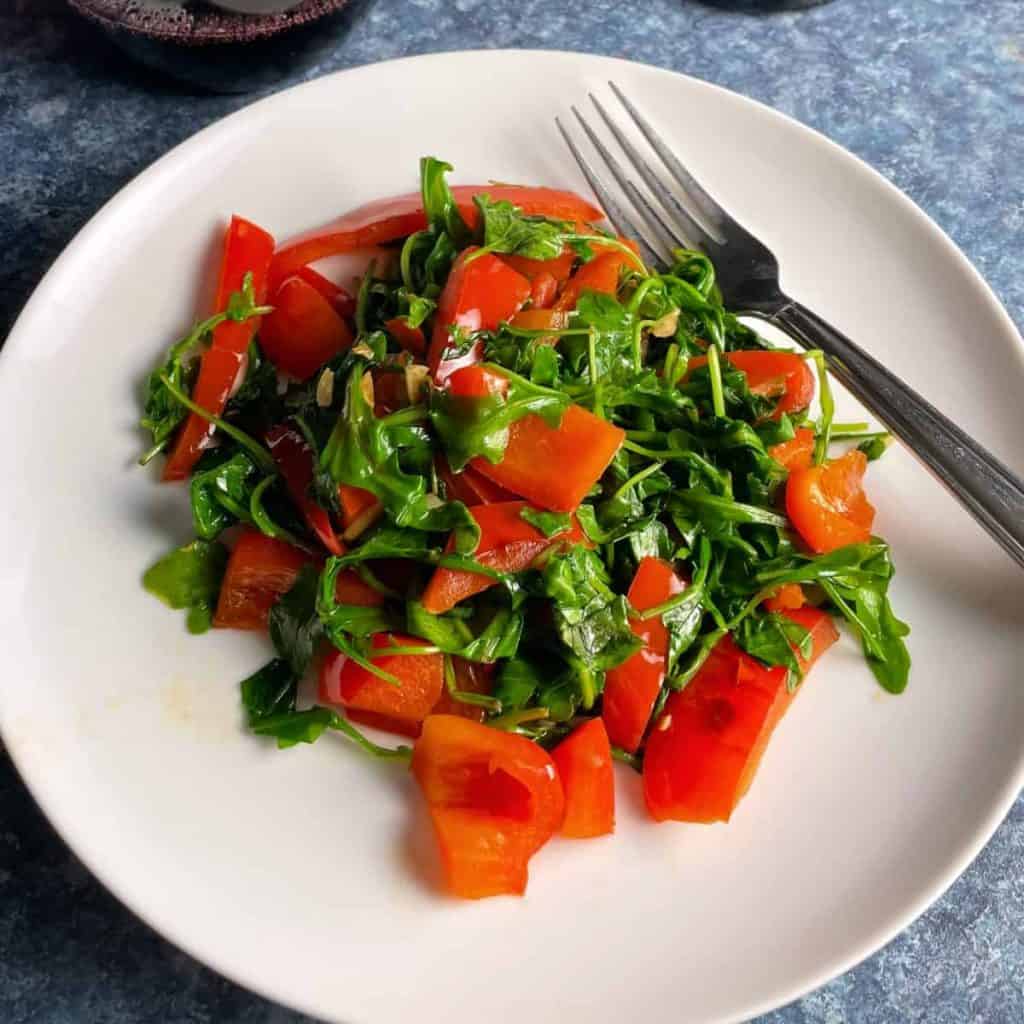 13. Buttered Leeks
From Hungry Healthy Happy
These simple buttered leeks are a quick and easy side dish. These melt in your mouth buttery leeks with slightly charred crispy edges are ready in under 15 minutes and only need a few ingredients.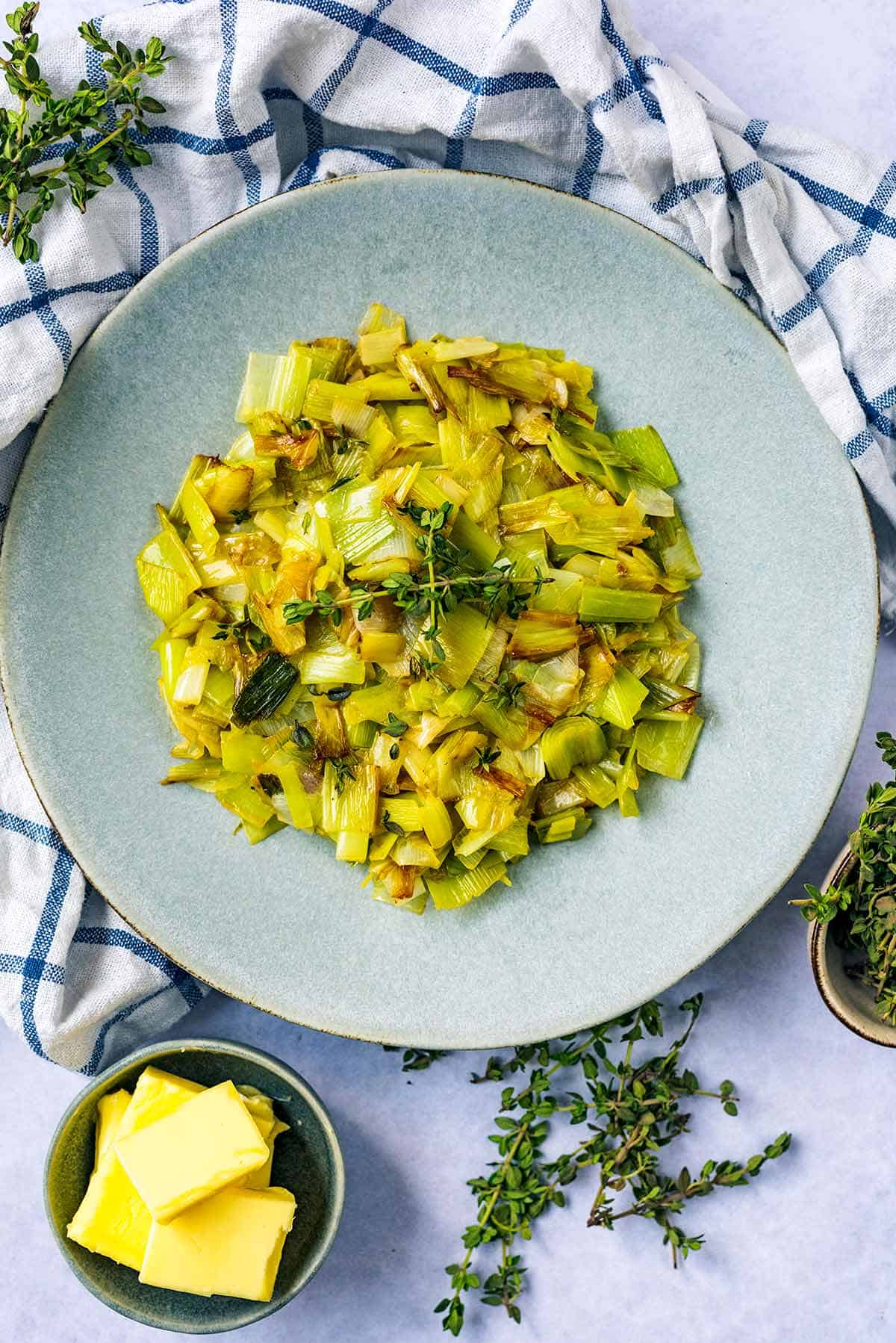 14. Instant Pot Rice Pilaf
From Killing Thyme
This Instant Pot Rice Pilaf pairs well with meatloaf for a quick and wholesome family meal that is brimming with flavor, and it's ready in just 20 minutes!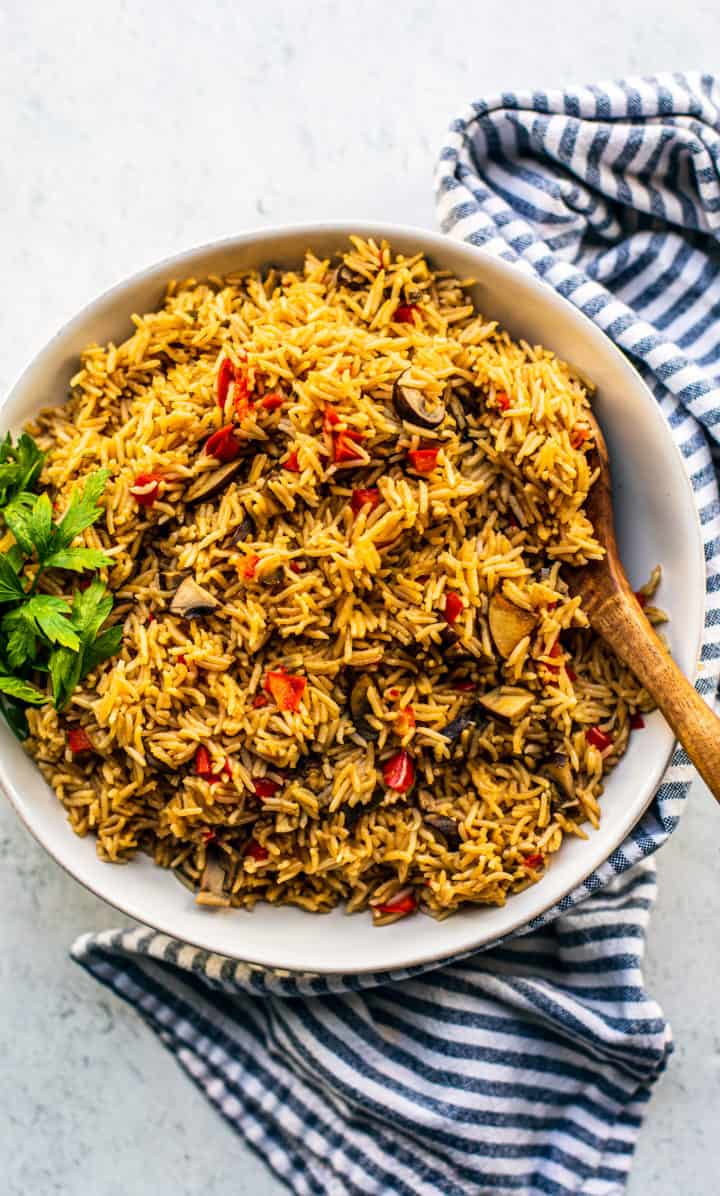 15. Sauteed Balsamic Portobello Mushrooms
From Sip and Feast
Sauteed portobello mushrooms with balsamic vinegar and butter make an amazing side dish. The sweet but acidic balsamic pairs perfectly with the earthy mushrooms and the butter adds depth and gloss making this a beautiful dish to serve with your meatloaf.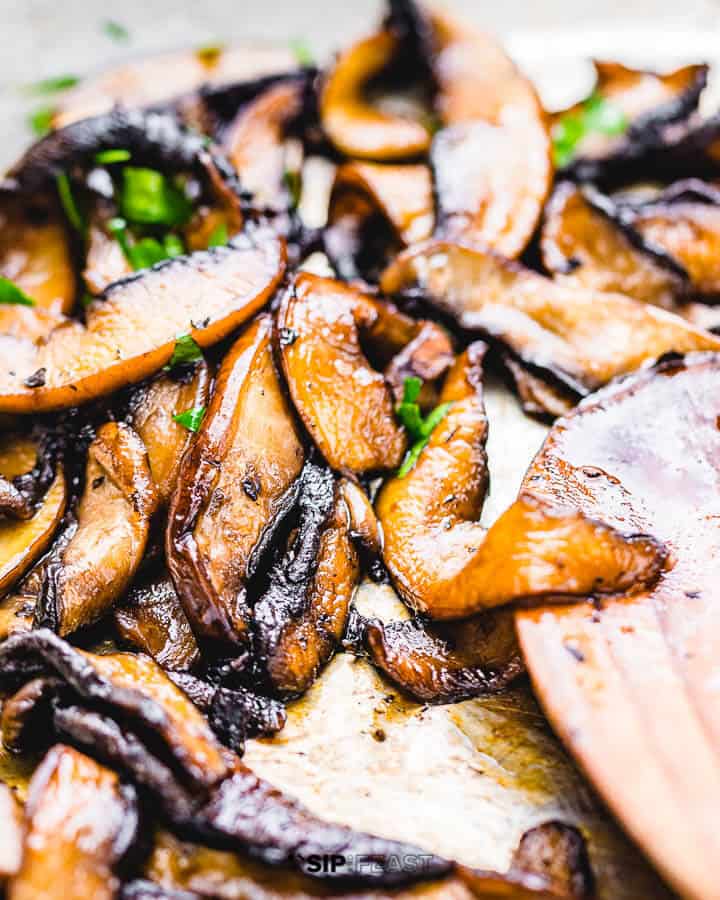 16. Creamy Vegan Coleslaw
From Vegan Huggs
This Vegan Coleslaw is a lightened-up version of the classic we all love. It's mayo-free, yet it's still so rich, creamy, tangy, and makes a colorful accompaniment for meatloaf. It'll be a hit at your next barbeque, picnic, or potluck!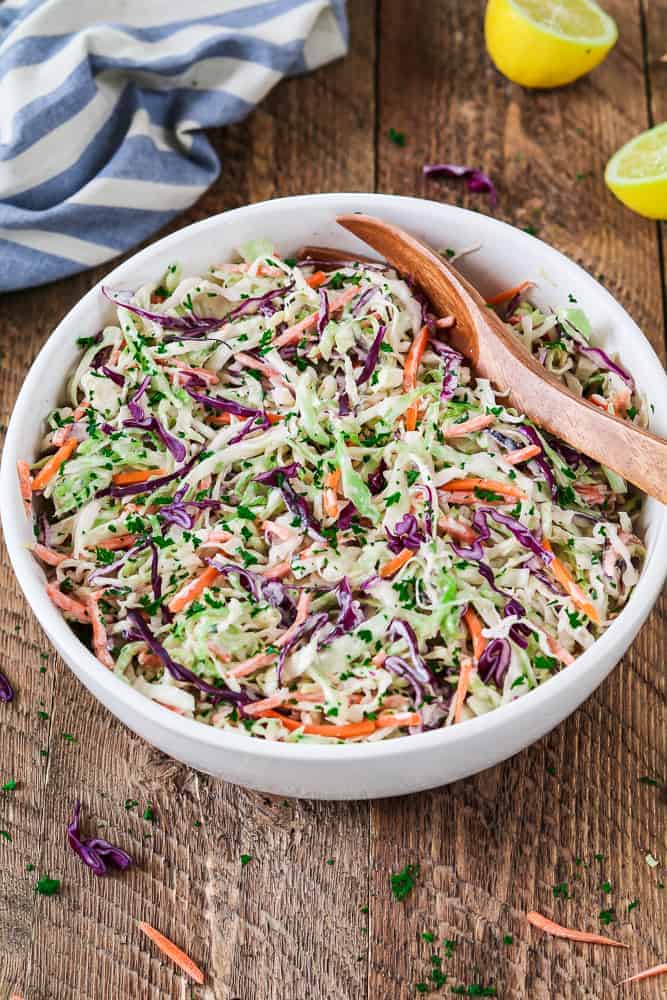 17. Garlic Butter Cabbage Stir Fry
From Stylish Cravings
This garlic butter cabbage stir fry is super simple and only has 3 basic ingredients. Plus it's really healthy and kids love it too!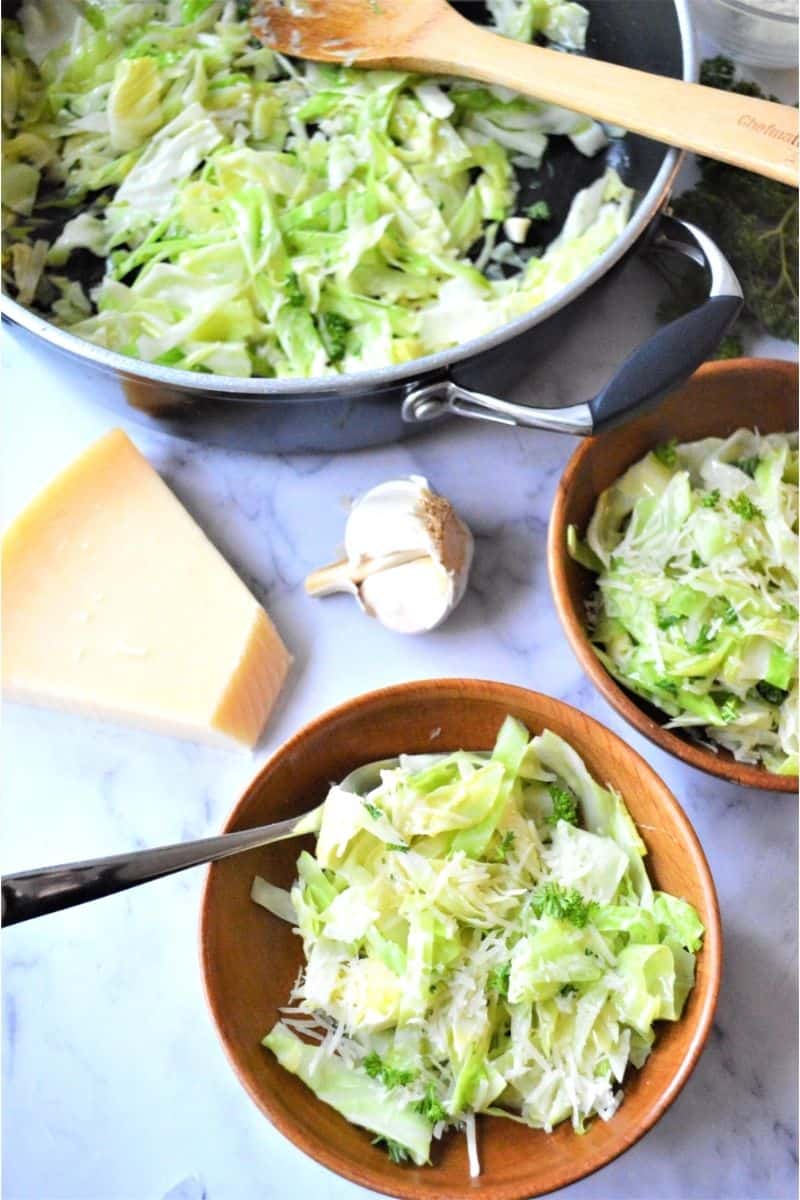 18. Roasted Brussel Sprouts And Carrots
From Scrummy Lane
Roast TWO humble veggies in one – brussels sprouts and carrots – and toss them in a very simple but delicious honey mustard balsamic dressing for a side dish that's perfect for both fancy and simple meals alike.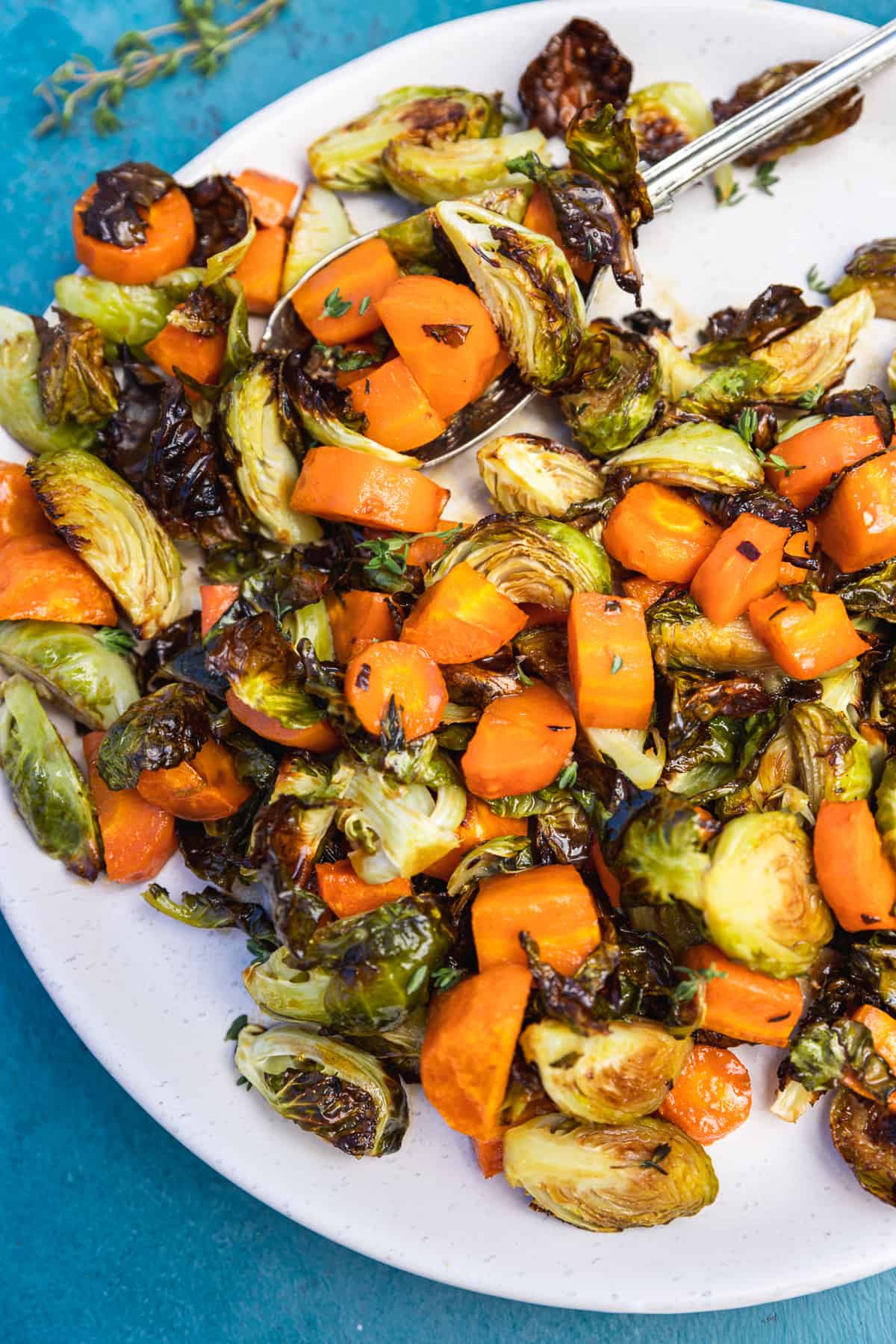 19. Easy Creamed Spinach
This easy creamed spinach is a delicious side dish to serve with any family meal. Not only does it taste great, but it also has a creamy texture that goes well with a variety of main dishes.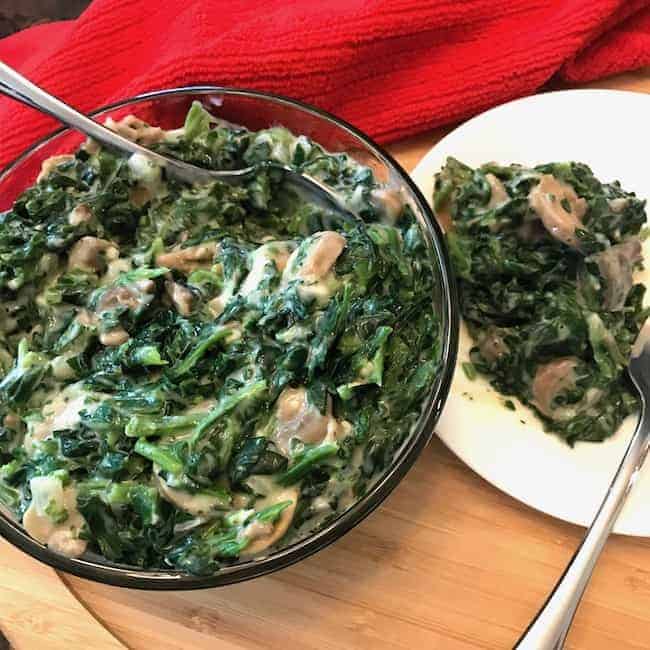 20. Fried Okra
From Miss in the Kitchen
Southern Fried Okra is crispy and delicious. Made with fresh okra, battered in buttermilk, and a seasoned flour and cornmeal mixture. A tasty side dish to add to any dinner.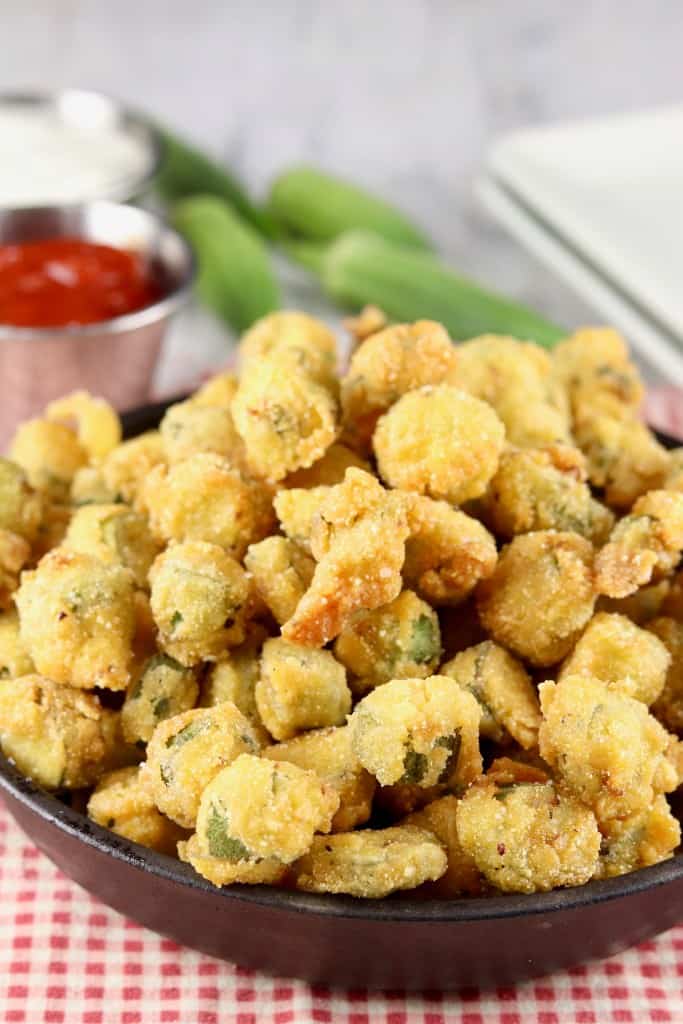 21. Orange Glazed Carrots
From She's not Cookin'
These carrots in orange juice and ginger are quick and easy to make and would make a fantastic meatloaf side.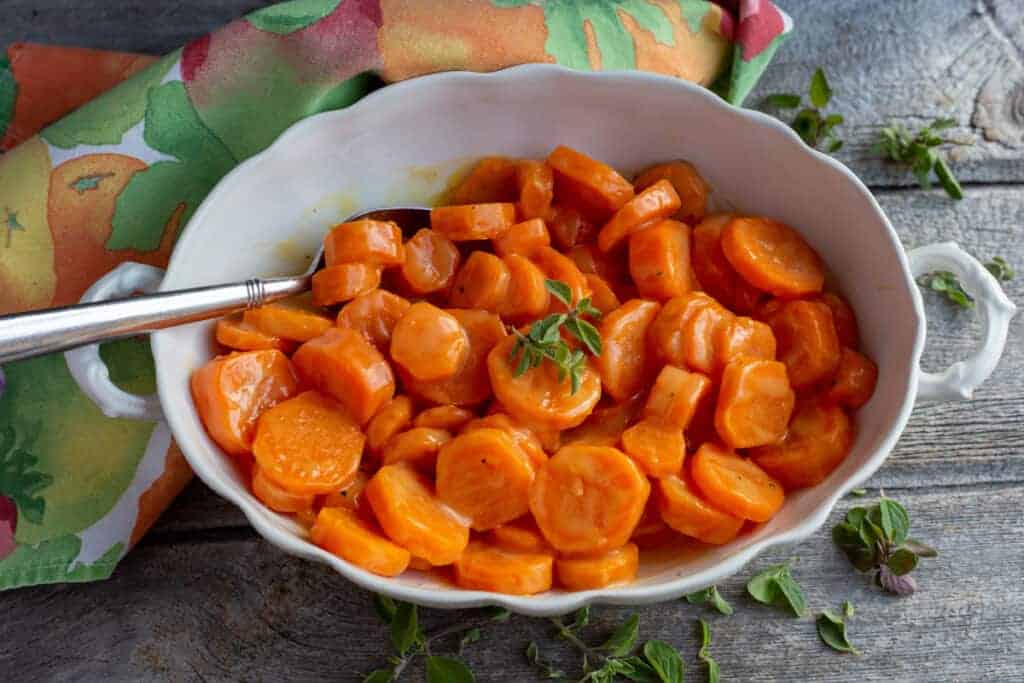 22. Creamy Cauliflower Gratin
From Rosemary & Maple
This creamy cauliflower gratin is a delicious cheesy low-carb alternative to scalloped potatoes and has all the same flavor as potato gratin with fewer carbs and calories.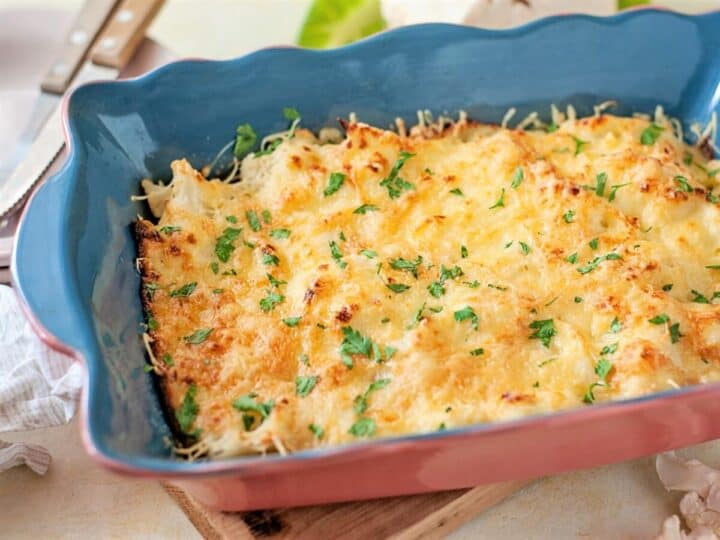 23. Sauteed Garlic Butter Green Beans
From Oh Snap! Let's Eat!
This dish is a simple side dish that goes with almost anything (beef, seafood, etc.). It's very easy to make, and I love the garlicky buttery flavor!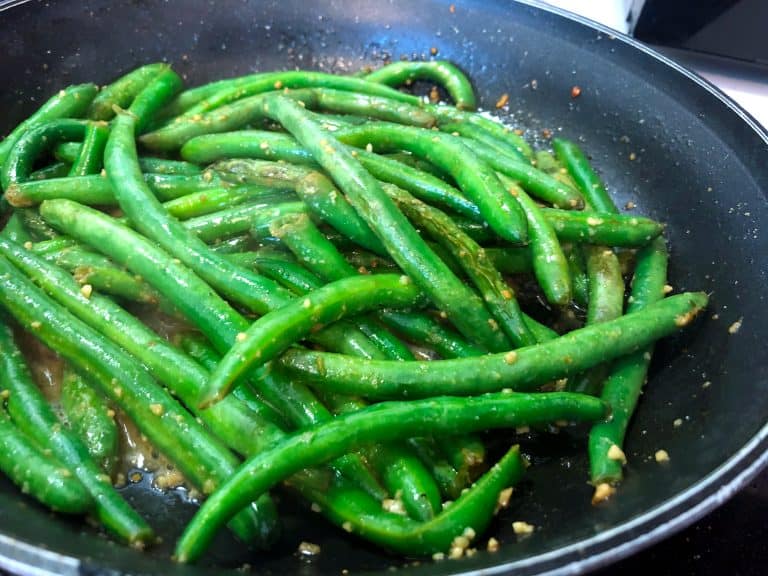 24. Baked Cornmeal Potatoes
From Where is my Spoon
Baked cornmeal potatoes, crunchy on the outside and soft on the inside, these baked potatoes with polenta crust make the perfect side dish.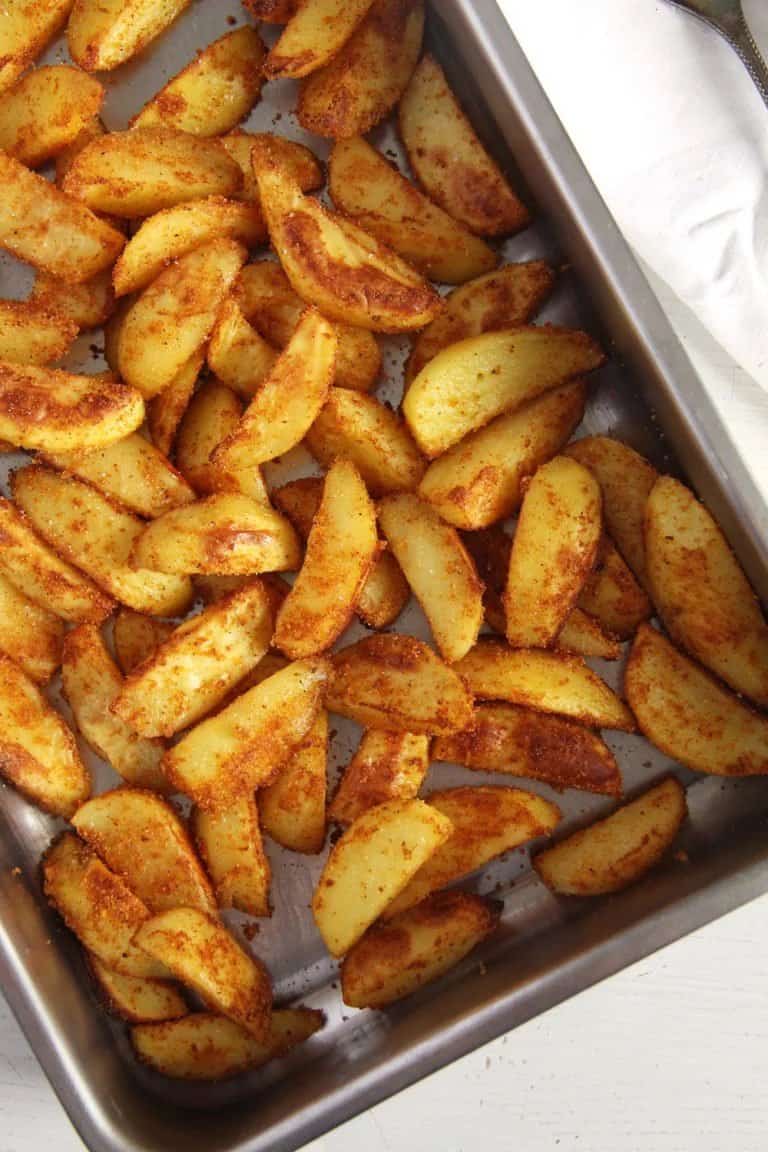 25. Vegan Mushroom Gravy
Vegan Mushroom Gravy is easy from scratch homemade gravy recipe made with mushrooms, onion, and garlic.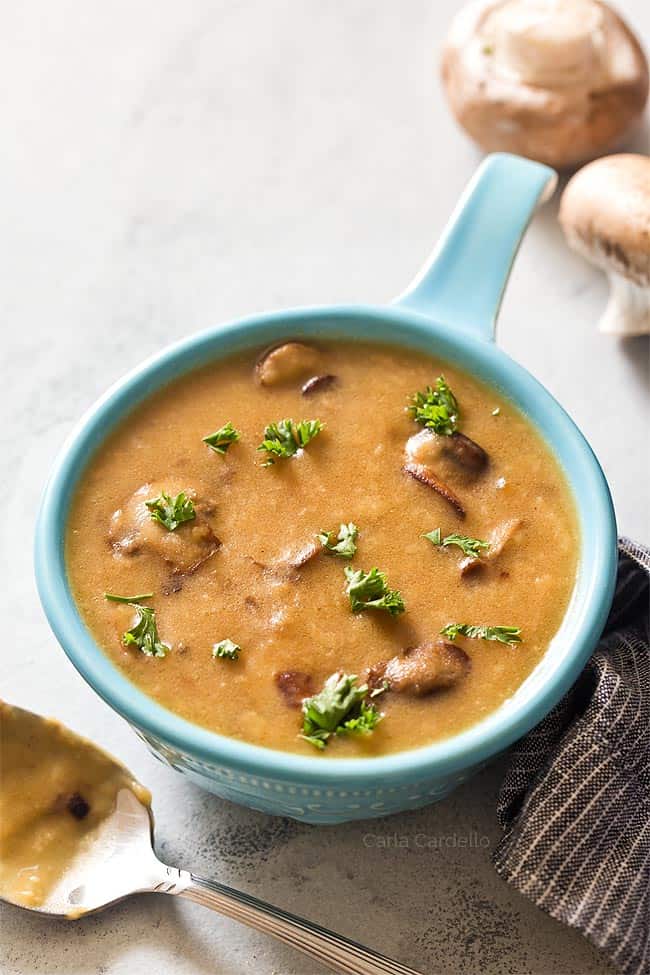 So there you have it! A variety of scrumptious side dishes to serve with meatloaf. Just pick your favorites and get cooking. You'll have a delicious, home-cooked meal that the whole family will love.