This homemade sweet and smoky BBQ sauce takes your BBQ ribs to the next level. Thanks to the Instant Pot it is so quick and easy to make. Delicious on ribs, pork tenderloin, and more!
Click to PIN Instant Pot Dark Cherry BBQ Sauce!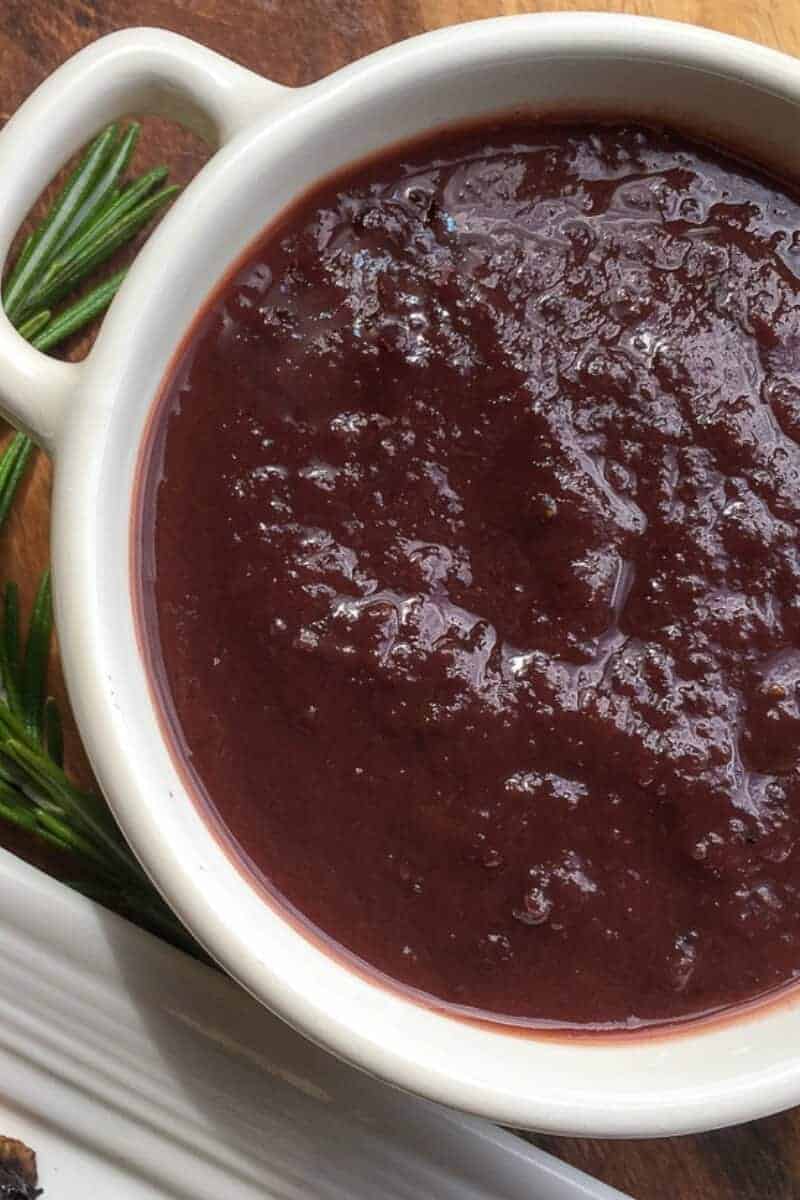 This flavor-packed BBQ sauce combines the natural sweetness of cherries and maple syrup with the welcoming warmth of the ginger, cinnamon, and rosemary.
If you have the time, you are going to want to make this sauce a day or two in advance as the flavors will develop as this sauce sits in your refrigerator. However, it can also be enjoyed immediately.
This sauce is…
Quick and easy to make
sweet, smoky, and full of flavor
WHAT INGREDIENTS ARE NEEDED TO MAKE THIS CHERRY BBQ SAUCE?
2 tablespoons. extra virgin olive oil
1 medium shallot, finely chopped
3-4 cloves fresh garlic, finely minced
2½ cups fresh or frozen dark cherries, pitted
1 10-oz. can diced tomatoes with green chilies, with liquid
3 tablespoons apple cider vinegar
2 teaspoons fresh ginger, finely minced
1½ teaspoons ground cinnamon
½ teaspoon smoked paprika
3 tablespoons maple syrup
1 tablespoon fresh rosemary, finely chopped
2 teaspoons liquid smoke (optional)
Sea salt and black pepper, to taste
HOW DO YOU MAKE THIS DELICIOUS CHERRY SAUCE?
Add olive oil to Instant Pot and select the "Sauté" function on the high-temperature setting. Add shallot and garlic and sauté until soft and slightly golden, approximately 3-4 minutes.
Turn Instant Pot off and add remaining ingredients, including the liquid from the tomatoes and the liquid smoke, if using. Stir to combine and season with salt and black pepper, to taste.
Add lid and lock into place. Make sure the valve is set to the "Sealing" position and set the "Manual" setting to high for 10 minutes. After a brief pause, the Instant Pot will automatically start building pressure.
When finished cooking, do a quick release (QR) of the pressure according to the manufacturer's suggestions before unlocking and removing the lid.
Transfer the sauce to a blender or food processor and puree until smooth. Use immediately or store in an airtight container in the refrigerator for 7 to 10 days.
Note: For a thicker sauce, return to the Instant Pot and bring to a low boil using the "Sauté" function set to high. Heat, stirring frequently until the excess liquid is reduced and the sauce reaches the desired consistency.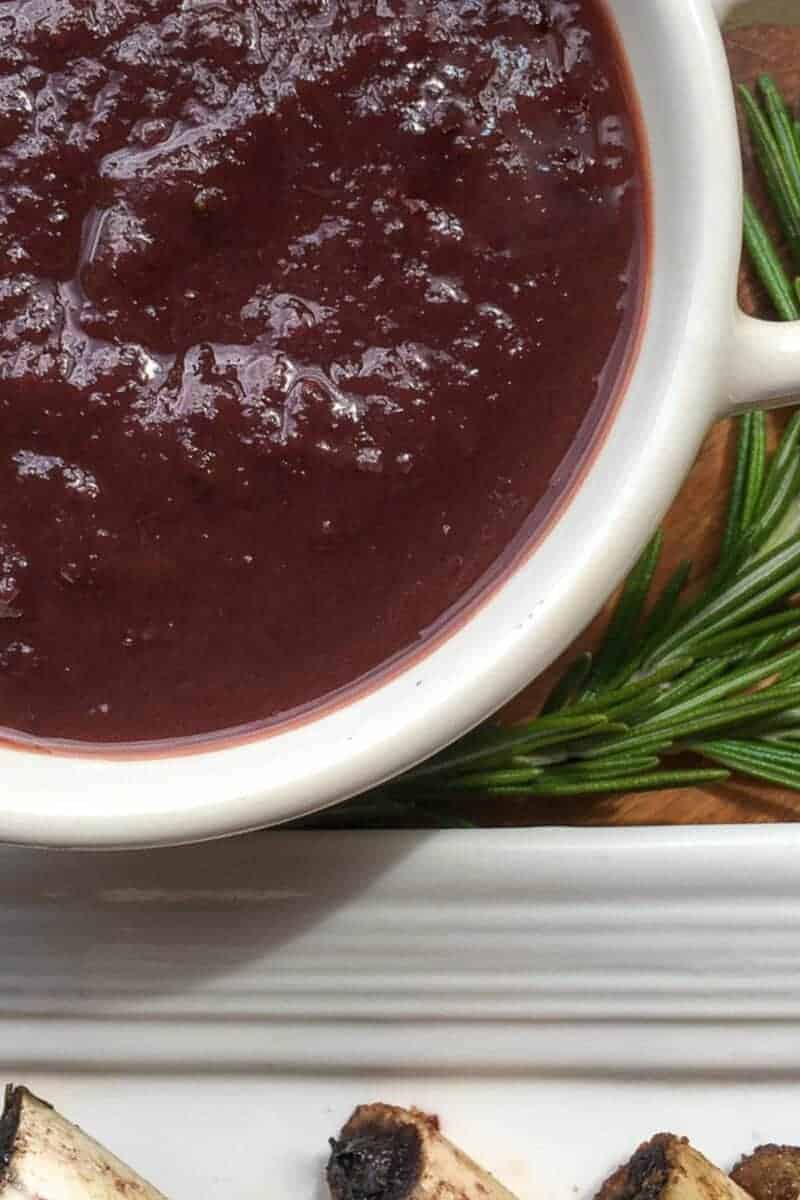 Hello! All photos and content are copyright protected. Please do not use our photos without prior written permission. Thank you!
Nutritional Information?
If you want the nutritional information for a recipe, I recommend entering the recipe into this nutrition analyzer, which will calculate it for you.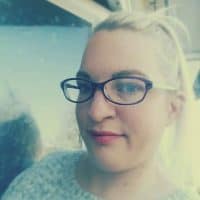 Vickie Louise is the Founder and Editor-in-Chief of A Crazy Family. She is a stay at home mom of a little boy with a big personality. After having her son, she realized how important it is for moms to take care of themselves, physically and mentally. Vickie believes in the power of using social media and her online presence for good and is thrilled to provide you with a space to celebrate all that is awesome (and a little crazy) in the world.