This all-in-one dinner has quite quickly become a family favorite! Instant Pot Chorizo Risotto all cooked together in one pot, with rice, chorizo, saffron, and asparagus.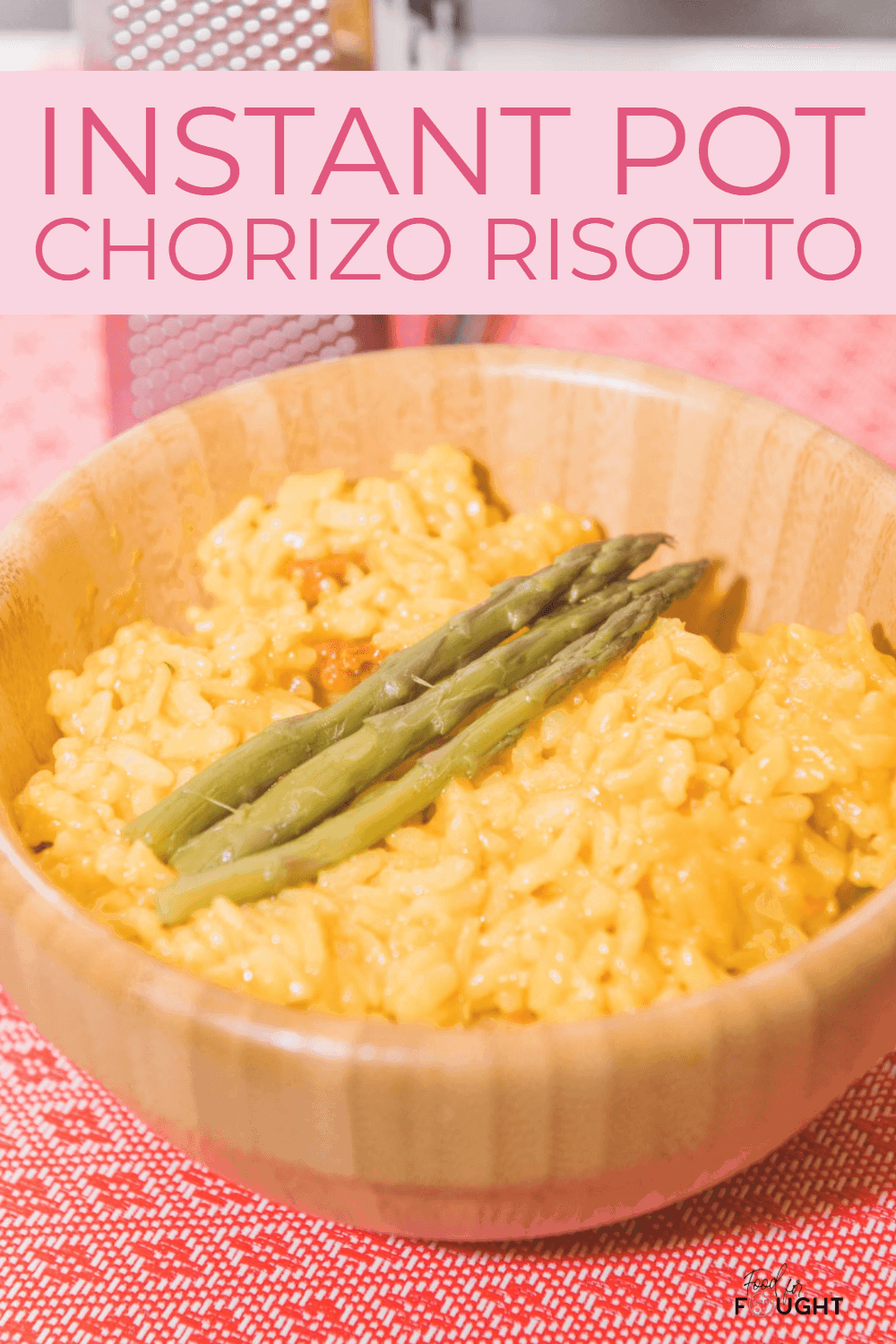 Women from all walks of life have many hobbies that they enjoy doing to pass the time. In many cases, these hobbies are serving as a way to enrich their lives rather than just pass the time. For example, those who work in the garden learn patience. Volunteering with special needs teaches love and compassion. Reading strengthens the mind.
When it comes to juggling being a full-time mom, running a blog and keeping up with all aspects of adult life, hobbies can be hard to make time for but like many other women, I manage to find the time somehow and as an added bonus my hobby also serves to enrich my life.
How? By allowing me to share delicious recipes with my readers here on the blog while providing my family with wholesome foods that provide the fuel their bodies need from day to day.
Some of my readers might not know this about me but when it comes to food, I take it very seriously. Eating it, preparing it, and sharing it with others is my hobby.
It brings me peace while being able to create exciting new recipes and joy to share those recipes with friends, family and of course, my readers here at A Crazy Family.
To be honest there aren't a lot of foods that I have an aversion to. I enjoy foods from all ethnicity's ranging from Mexican, Italian, Soul, American, British and more. In fact, I love so many different foods from different cultures that the recipe I'm sharing with my readers today features two!
Not only that but to prepare it I also used one of the easiest methods to cook it too: my Instant Pot.
So, for those of you tuning in or even those of you who are new to following along, if you're game to try something new in the kitchen or have an Instant Pot at home then this recipe is one you might want to take a peek at.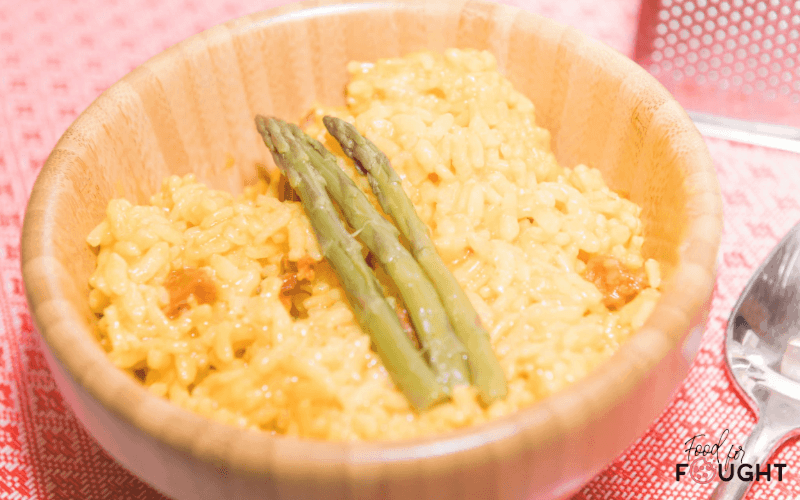 Instant Pot Chorizo Risotto brings together two ethnicities that many don't think to pair together but that I personally very much enjoy – Spanish & Italian.
For those of my readers who aren't familiar with Spanish foods, Chorizo is a flavorful dry cured sausage that utilizes the perfect balance of spices and smoked paprika. It is absolutely ideal for breakfast eggs, pasta or even made into patties and served on burger nights.
In this recipe, however, I've paired it with Arborio rice (where the Italian style comes into play) as well as varying ingredients that include but aren't limited to just onion, vegetable stock, saffron, and asparagus.
With a prep time of 10 minutes, and cook time of 20 minutes, you've got a super simple dish that is wonderful for saving time in the kitchen while also adding another stellar, flavor-rich meal to your arsenal of recipes for the week.
This risotto is…
easy to make using an instant pot
filling, and
super tasty
Want more dinner recipes, try these next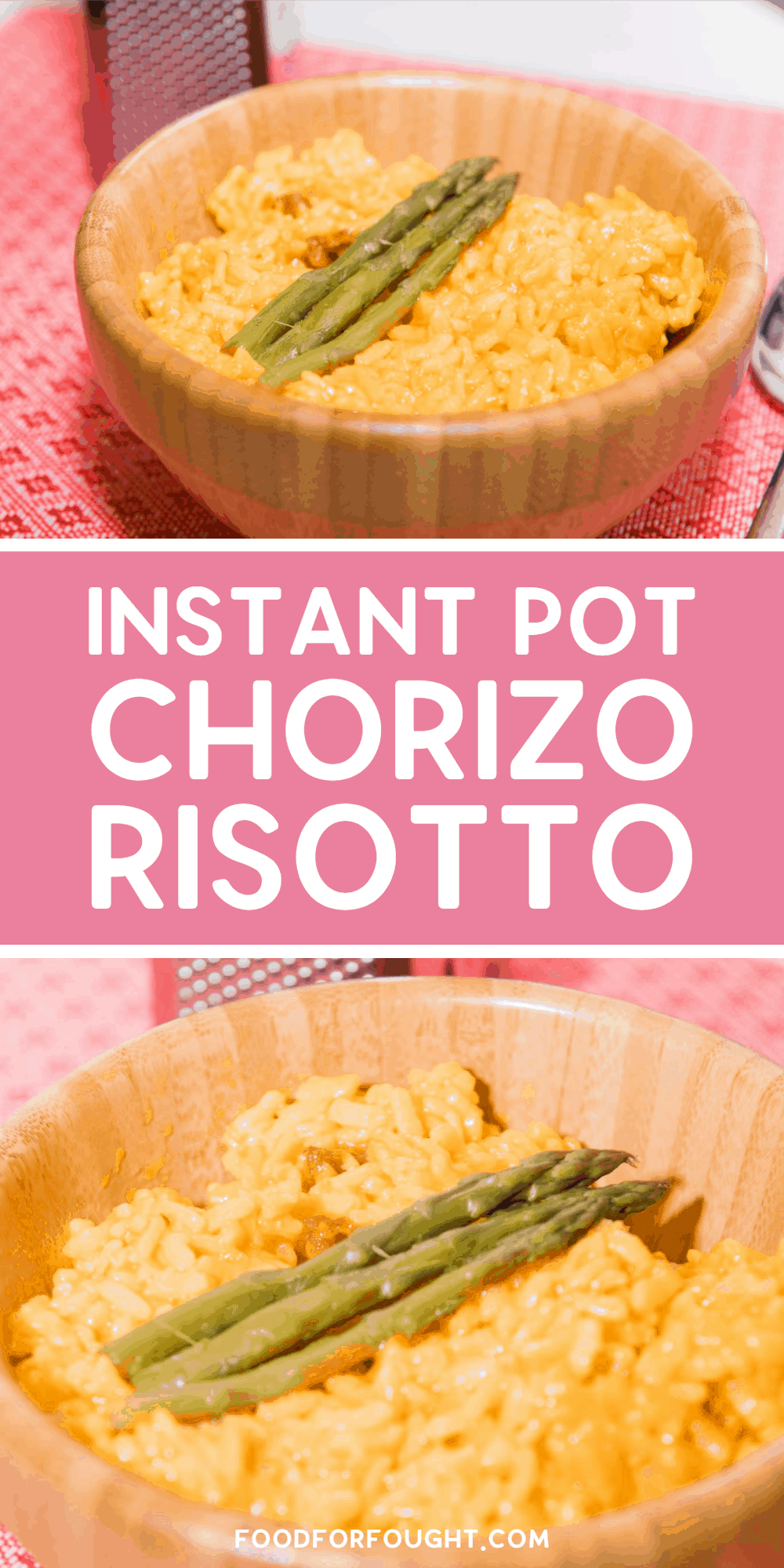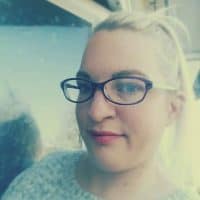 Vickie Louise is the Founder and Editor-in-Chief of A Crazy Family. She is a stay at home mom of a little boy with a big personality. After having her son, she realized how important it is for moms to take care of themselves, physically and mentally. Vickie believes in the power of using social media and her online presence for good and is thrilled to provide you with a space to celebrate all that is awesome (and a little crazy) in the world.