Easy Ways to Make Your Home Smell Like Fall
By: Vickie | Updated: 16th October 2021
There are so many wonderful smells during the fall season – from delicious pumpkin spice to a crackling fire in the fireplace.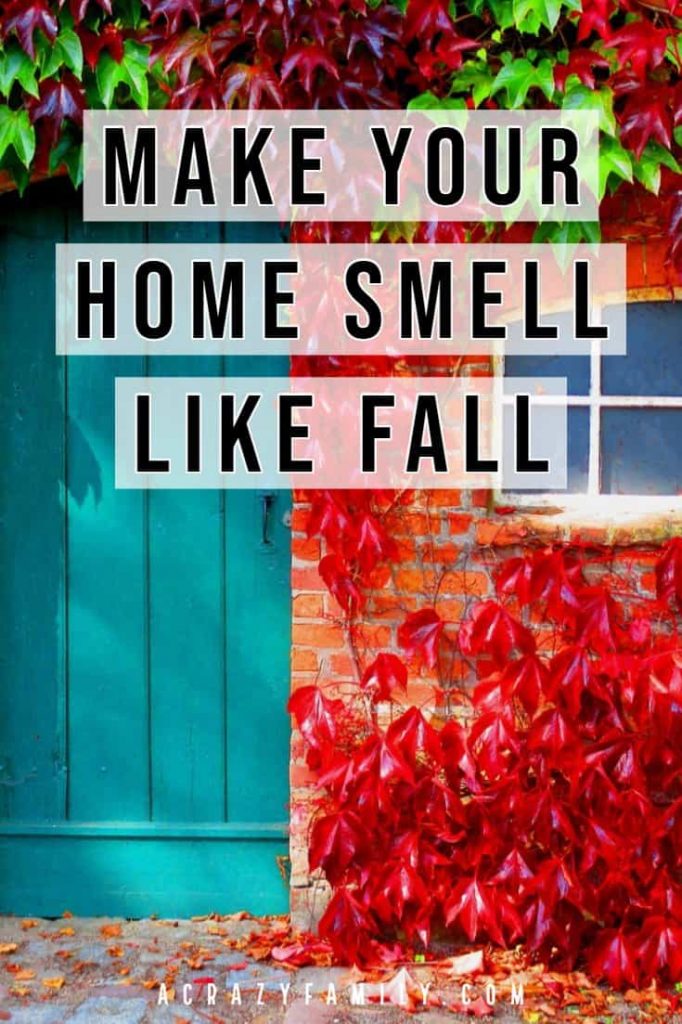 Wouldn't it be great to bring all those signature fall scents inside your home day after day?
The good news is – you can! And it's easy to do, too.
Fall Scents To Make Your Home Smell Wonderfully Seasonal
Here are a few simple ways to make your home smell like fall;
Take to the Kitchen
One of the simplest (and fastest) ways to make your home smell amazing is to simmer a pot full of aromatics on your stovetop.
To instantly add a delicious fall scent to your house, add items like apple slices, orange peel, cinnamon sticks, and cloves to the pot. Then, bring the water to a simmer any time you need a scent boost throughout your home.
Homemade Potpourri
Potpourri is a tried and true scent staple, and it's very simple to make your own scents.
Just pair your favorite dried fruits, nuts, and spices together in a pretty bowl, and you'll instantly have a decorative accent that adds a lovely fall scent to the room.
Use Pinecones
Pinecones are a great way to decorate your home during the fall season, but did you know they can also make your home smell great?
Add a little seasonal essential oil (like orange or cinnamon) to your pinecones before setting them out as decorations to make your house smell like fall day after day.
Natural Decorations
Using seasonal decorations throughout your home this fall is a great way to make your house smell wonderful, too.
Create a wreath with pretty dried flowers and herbs or decorate with a garland of dried fruits and spices to instantly add a pretty decorative element and fall smells to any room of your house.
Make Your Own Sachets
Fragrant sachets are a great way to add fall scents to your home – and they're so simple to make.
Just sew a couple of fabric scraps together to form a pouch and fill it with dried herbs, like lavender, or more woodsy scents like balsam or cedar. These pouches are easy to make and can be hidden throughout your home to instantly add fall scents to every room.
Start Baking
There's no better way to make your home smell amazing is to bake something yummy.
Baked apples with a sprinkling of cinnamon are a great way to create a wonderful seasonal scent throughout your whole home and to have something delicious to eat later. What a great combination!
RECOMMENDED FALL SMELLIES
If you are still looking for products to make your home smell like fall, here are a few things that I love and recommend:
There you have it, my friend! A few of the easiest ways to make your home smell like fall!
More posts you might enjoy!
Don't forget to pin for later…