Whether you realize it or not, we spend a lot of time in the bathroom. From taking showers to brushing our teeth, the bathroom is an essential room in our home.
Finding new ways to make your bathroom cleaner and more organized is a great strategy to speed up your morning routine and move on to the important parts of your day without leaving a mess behind.
So go… check out these bathroom hacks and start organizing your bathroom today!
For more incredible bathroom tips, see the following articles:
6 Steps to a Clean & Shiny Bathroom
Wine Rack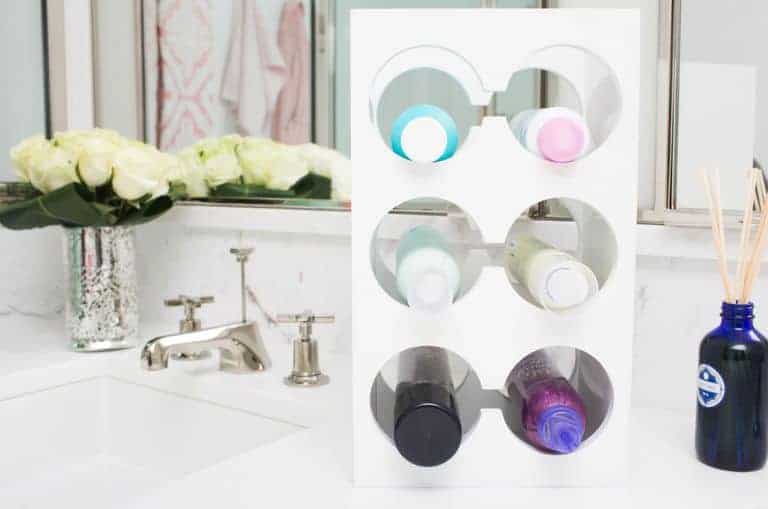 Found From Cosmopolitan
I love how little counter space this hack uses. This will be your new favorite way to use a wine rack.
Small Drawers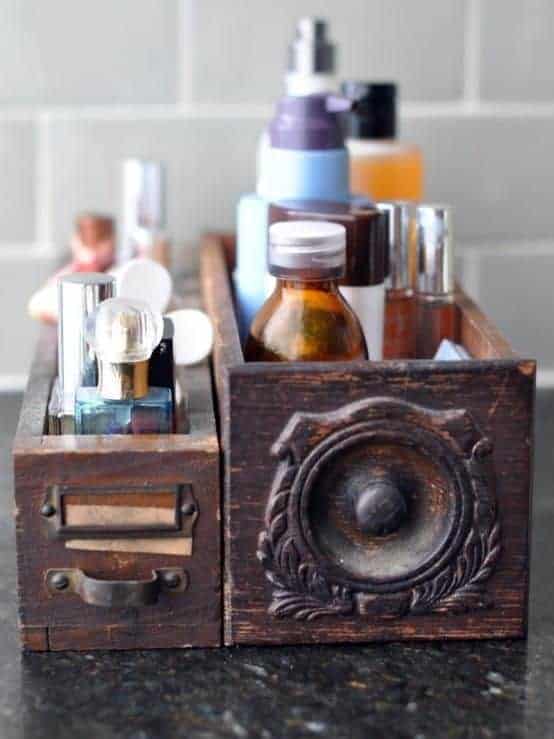 Found From Pinterest
Turn old small drawers that are not in use anymore, into storage bins for small items.
Nail Polish Shelves
Found From Domestically-Speaking
While my collection of nail polish is limited, if I ever do collect more, then I will be building this. However, this may be great for other things too!
Lazy Susan
Found From House Beautiful
There are so many applications for this genius invention! Here is a great use for the lazy susan in the bathroom.
File Sorter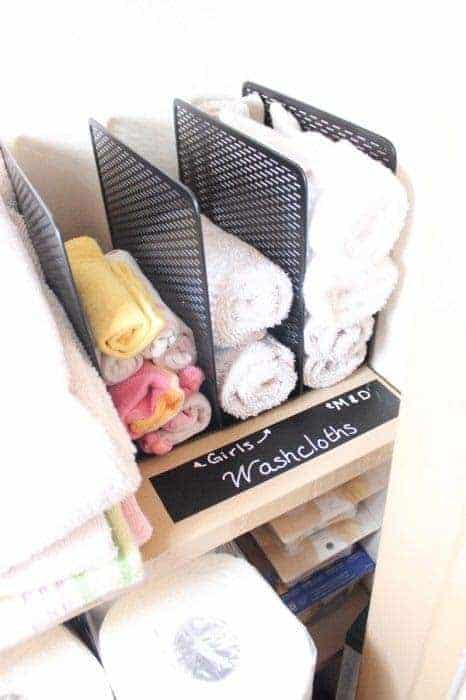 Found From The Real Coake Family
Office organization doesn't have to be limited to the office space! Roll up your washcloths so they fit and hey presto…no more messy washcloths on the shelf!
Tension Rod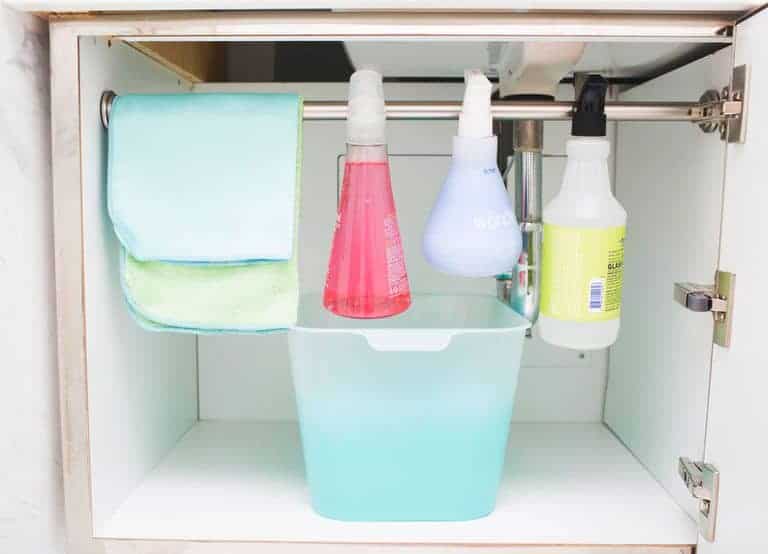 Found From Cosmopolitan
No one wants to waste precious real estate under the sink for storing cleaning supplies. This hack will allow you to organize both your beauty products and cleaning supplies in harmony. Be sure to check out the other 16 hacks from Cosmopolitan!
Hair Tools Shoe Organizer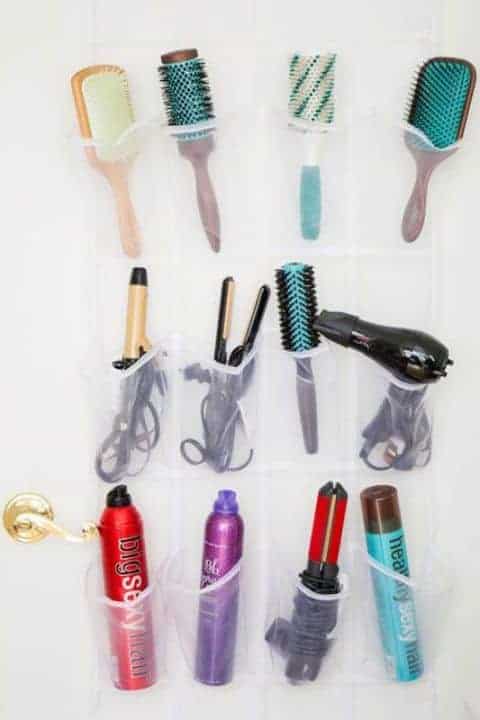 Found From House Beautiful
Shoe organizers have no limits when it comes to making life more convenient. This looks awesome! Make sure to check out the other 19 hacks from House Beautiful!
Toilet Paper Shelf
Found From DIY Show Off
If you'd like to store some useful items above your loo roll, why not DIY an adorable little shelf such as this one!
Mason Jar Toothbrush Holder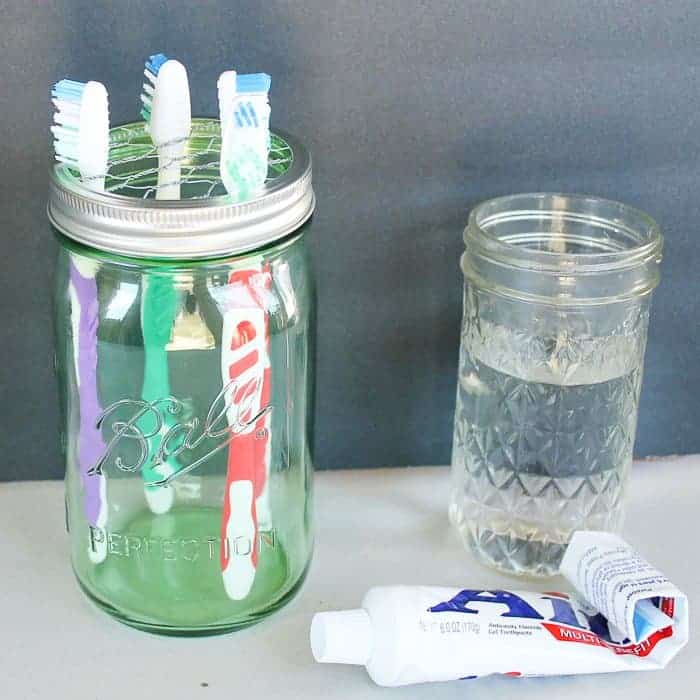 Found From The Country Chic Cottage
The classic mason jar is so versatile and this is an affordble, easy to clean option for storing your toothbrushes!
Towel Bars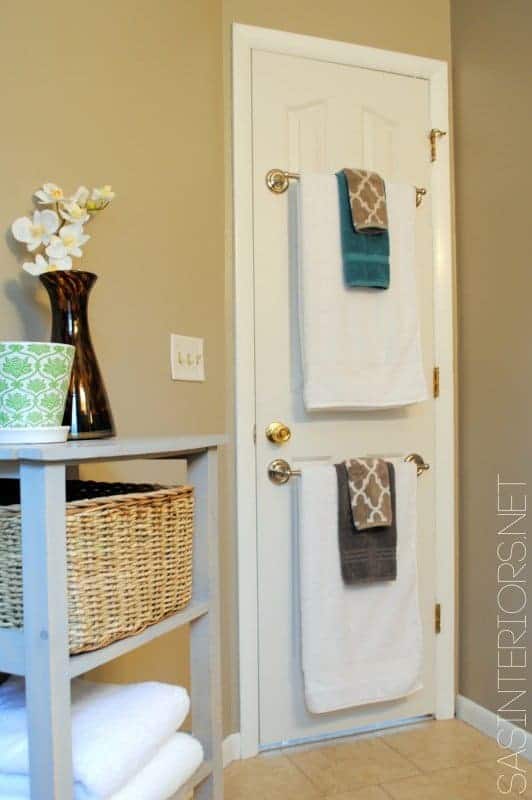 Found From Jenna Burger
How's this for a cute bathroom hack!? But, remember to use a door catcher, to prevent the rods from banging up against the wall.
Crown Molding Shelves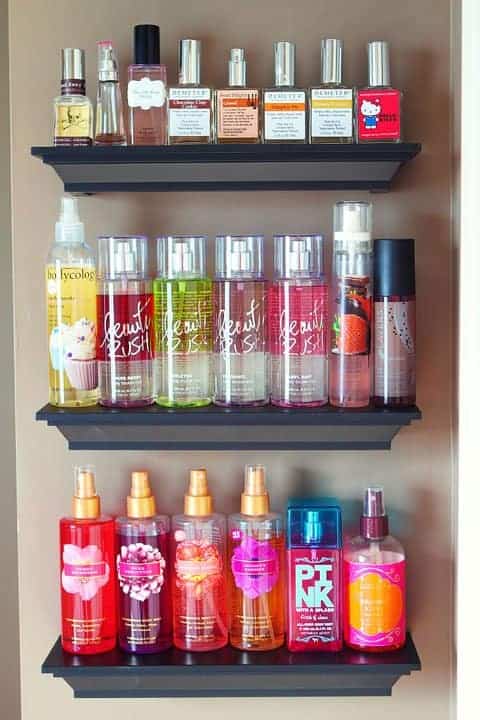 Found From Kevin & Amanda
I really like how you can't see this when you first walk in the bathroom, so it's sort of hidden.
These Easy Bathroom Organization Hacks will help you organize your home and life. For more brilliant bathroom hacks, check out
I would love to hear from you!
These bathroom hacks are so neat! Please let me know which hack is your favorite? And feel free to share some of your own favorite tips as well!
Storage + Organization Ideas:
10 Stylish Ways to Organize Your Kitchen
How To Organize Your Clothes So You Can Always Find Something To Wear
More Genius Home Hacks:
10 Effortless One-Minute Hacks to Keep Your Home Clean (+ FREE Printable)
25 Awesome Baking Soda Cleaning Hacks For Your Home
5 Things to Remove from Your Bedroom for a Better Night's Sleep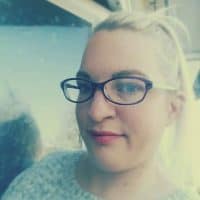 Vickie Louise is the Founder and Editor-in-Chief of A Crazy Family. She is a stay at home mom of a little boy with a big personality. After having her son, she realized how important it is for moms to take care of themselves, physically and mentally. Vickie believes in the power of using social media and her online presence for good and is thrilled to provide you with a space to celebrate all that is awesome (and a little crazy) in the world.