Whether you're looking for a delicious brunch recipe or a simple idea for breakfast this morning, waffles are always a great choice.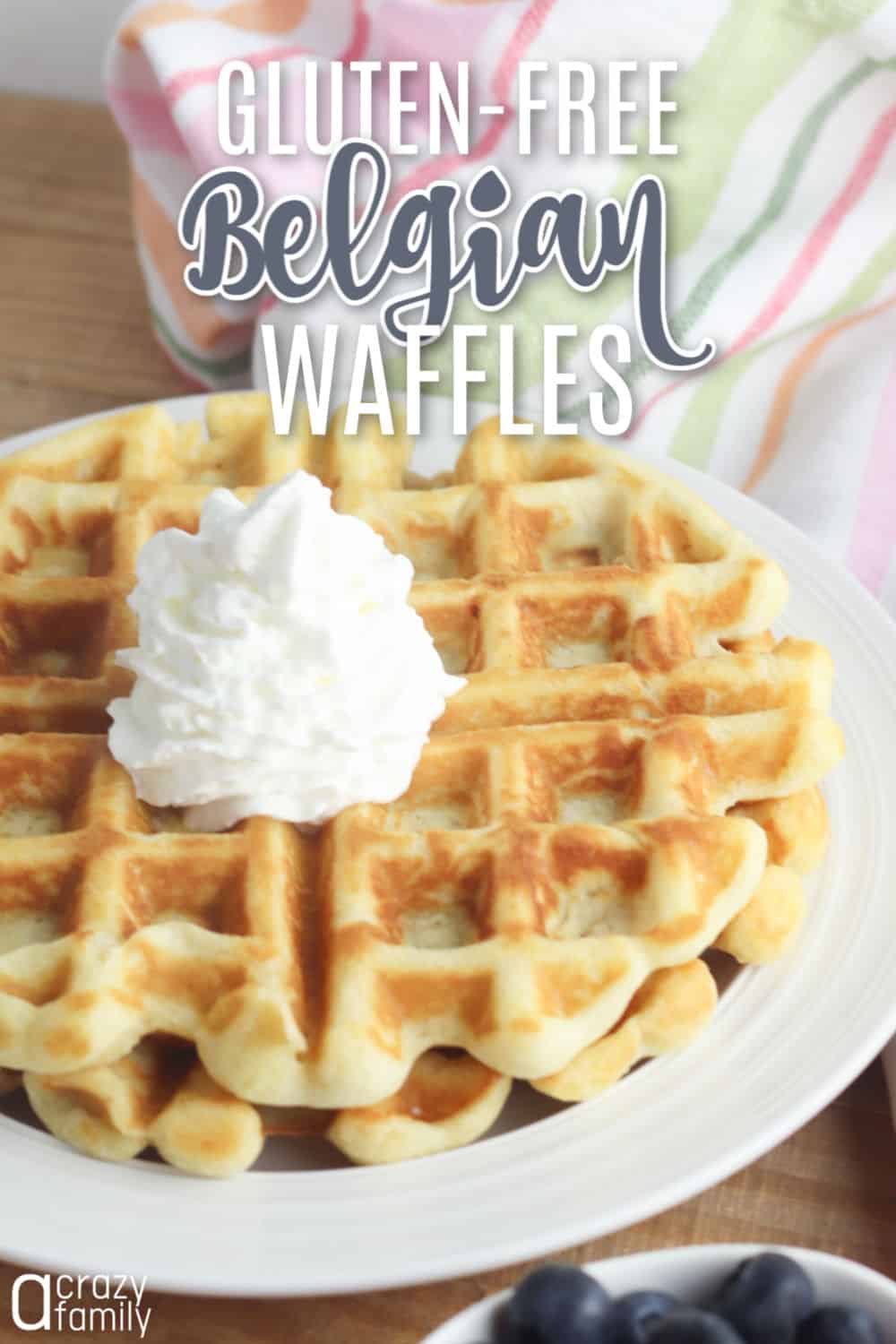 But finding a good recipe for gluten-free waffles can be difficult – especially if you're looking for one that's easy and delicious.
Once you try this simple waffle recipe, you'll never search for another one!
On top of being so simple to make, these gluten-free Belgian waffles are so light and fluffy, you'd never guess they were gluten-free.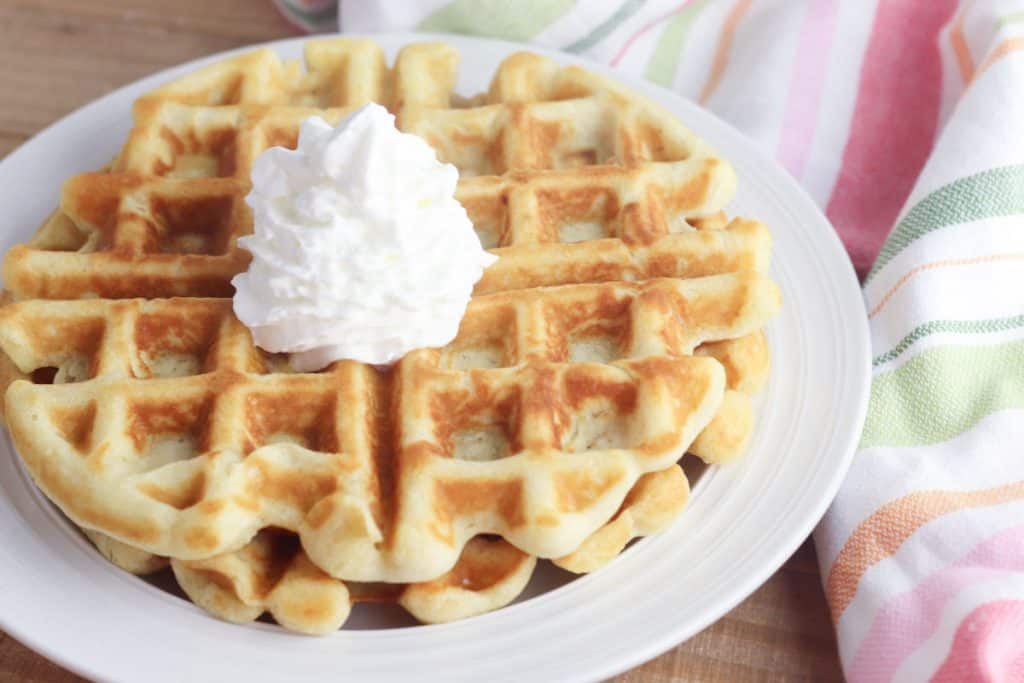 What You Need To Make Delicious GF Belgian Waffles
To make this easy gluten free waffles recipe, you'll only need a few simple ingredients:
Gluten free baking flour
Sugar
Baking powder
Salt
Milk
Eggs
Butter
After reading that list of ingredients, I bet you're ready to whip up these fluffy waffles.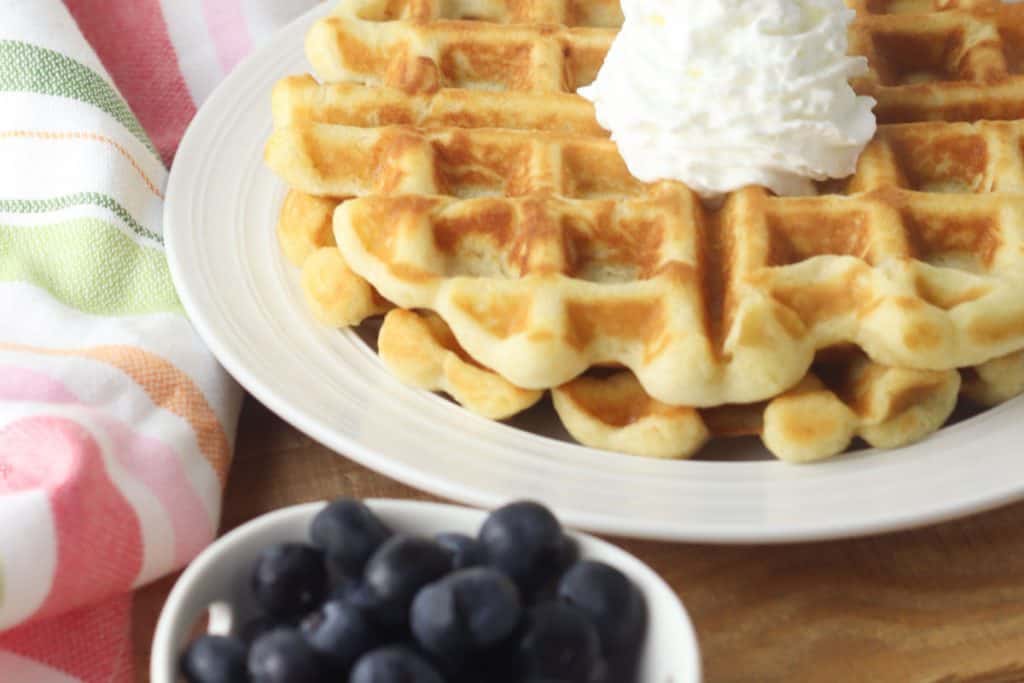 Take These GF Waffles To Another Level
Since this is a basic waffle recipe, the possibilities are endless when it comes to adding things in! Here are a few fun ideas for different gluten-free waffle flavors:
Chocolate: try chocolate chips or white chocolate
Fruit: like blueberries or chopped strawberries
Tropical flavors: like crushed pineapple or coconut
Savory options: like shredded cheese or garlic
When adding other ingredients to the waffle batter, I suggest using around 1/2 cup total of extras.
What are the best toppings for waffles?
In addition to mixing in flavors to the batter, you can also top your gluten-free waffles with a variety of delicious ingredients. Try the traditional butter and syrup combination or something a little different.
Here are some ideas of toppings you could try;
Greek yogurt with honey and blueberries
Sliced banana with hot fudge sauce and chocolate chips
Nutella with sliced strawberries
Frozen berries, heated with a little sugar to make a sauce
Various flavors of ice cream
You guys, these are amazing!!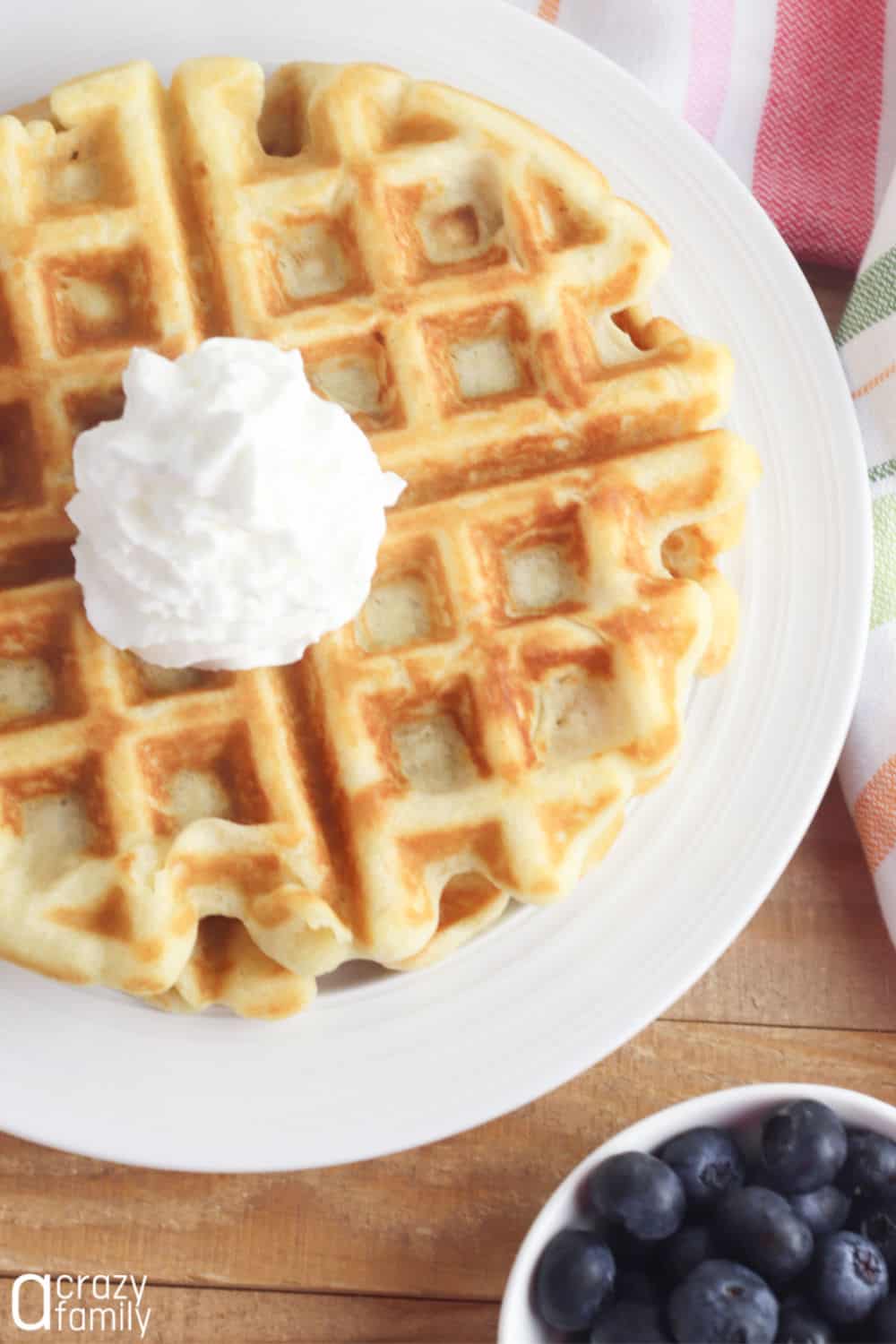 After more Delicious Gluten-Free Recipes?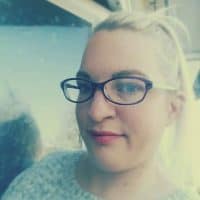 Vickie Louise is the Founder and Editor-in-Chief of A Crazy Family. She is a stay at home mom of a little boy with a big personality. After having her son, she realized how important it is for moms to take care of themselves, physically and mentally. Vickie believes in the power of using social media and her online presence for good and is thrilled to provide you with a space to celebrate all that is awesome (and a little crazy) in the world.