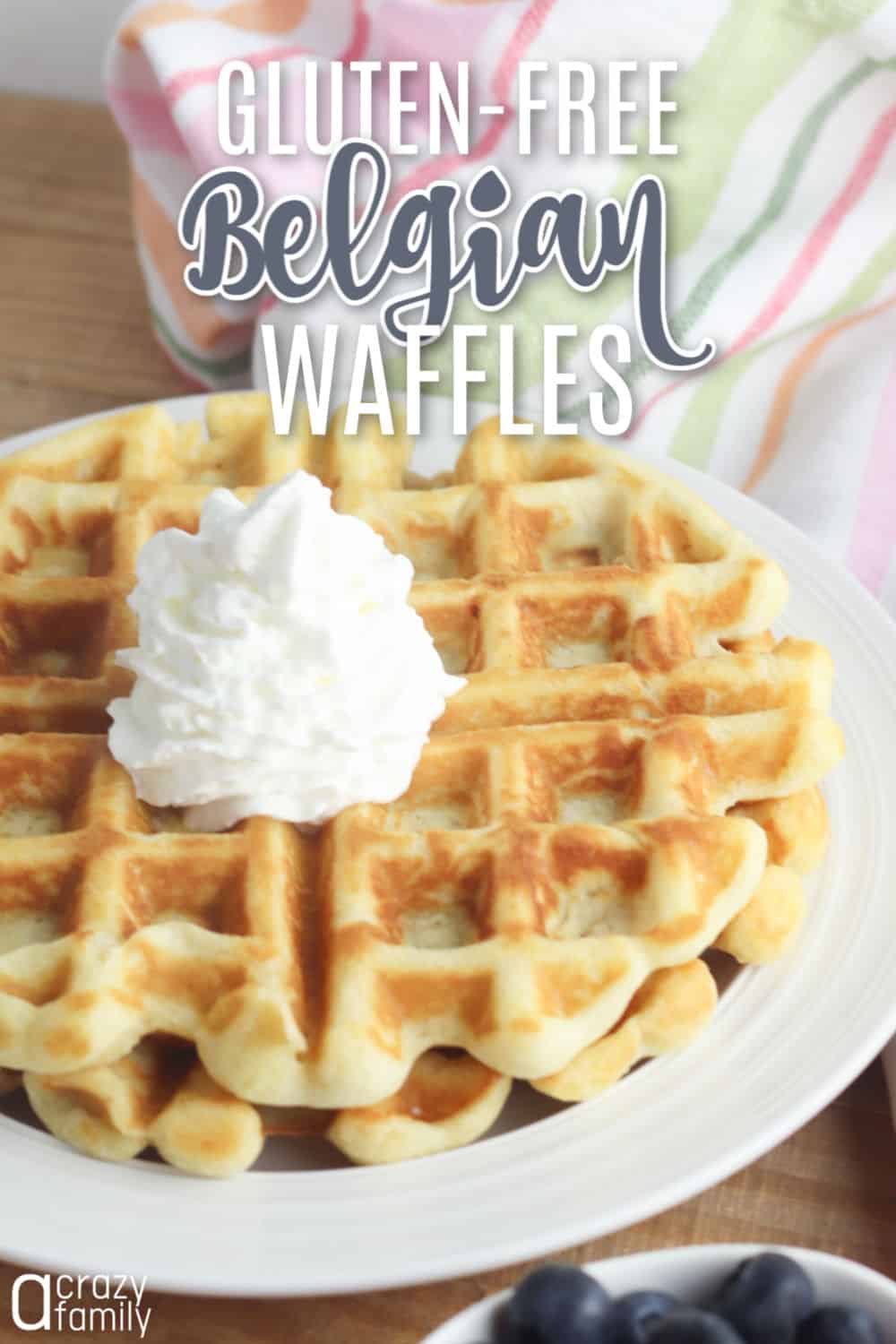 Whether you're looking for a delicious brunch recipe or a simple idea for breakfast this morning, waffles are always a great choice. But finding a good recipe for gluten-free waffles can be difficult – especially if you're looking for one that's easy and delicious.
Once you try this simple waffle recipe, you'll never search for another one! On top of being so simple to make, these gluten-free Belgian waffles are so light and fluffy, you'd never guess they were gluten-free.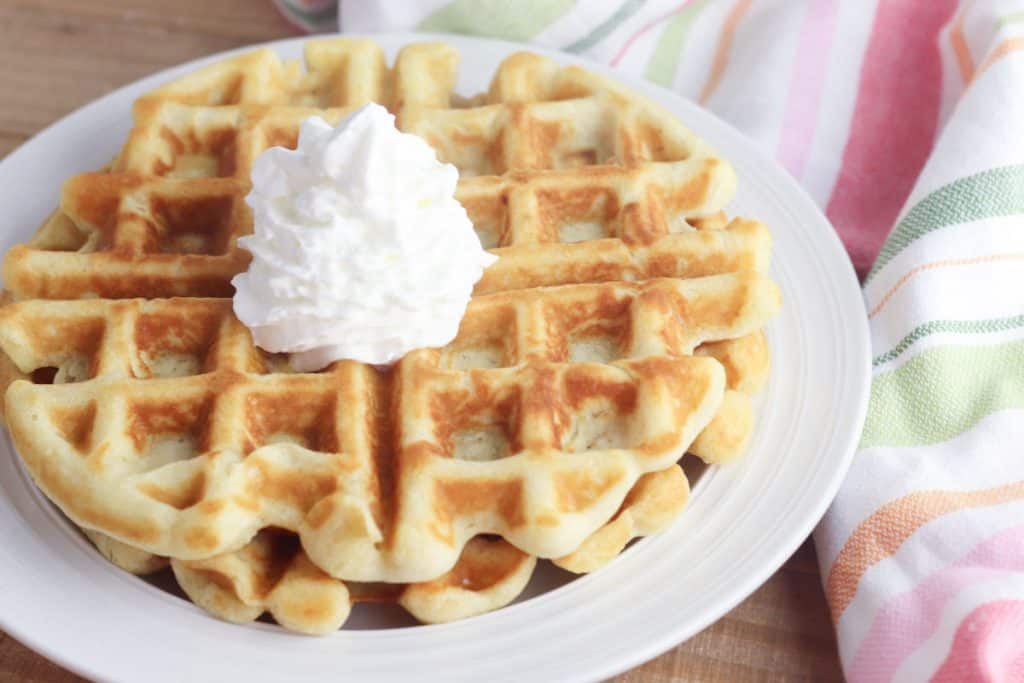 What You Need To Make Delicious GF Belgian Waffles
2 cups gluten-free baking flour
¼ cup of sugar
4 teaspoons baking soda
½ teaspoon salt
1 ½ cups milk
2 eggs
1 teaspoon vanilla extract
6 tablespoons butter, melted and cooled slightly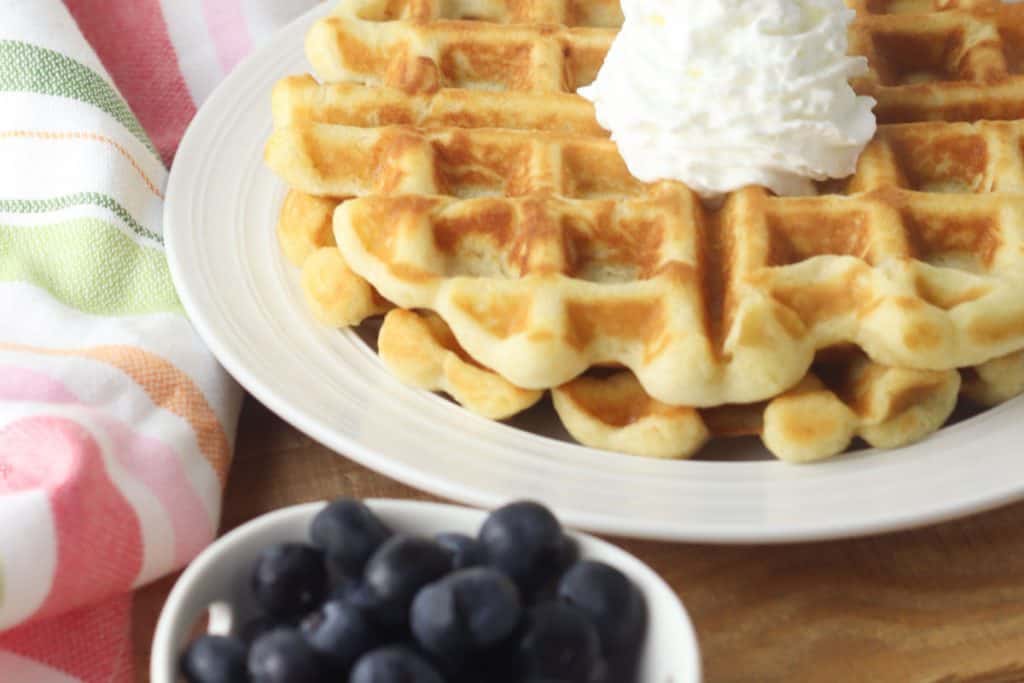 How To Make Gluten-Free Waffles
Preheat the waffle iron.
In a large bowl, whisk together the gluten-free baking flour, sugar, baking soda, and salt. Set aside.
In a separate bowl, beat together the milk and eggs. Add the vanilla extract and melted butter and mix to combine.
Make a well in the dry ingredients and add the wet ingredients to the bowl. Use a spoon to stir the ingredients together, being careful not to over mix. The batter will be lumpy.
When the waffle iron is heated, spray the top and bottom with nonstick cooking spray. Spread the batter over the bottom of the waffle iron, starting in the center and working your way out until the plate is 2/3 of the way covered.
Close the lid and cook the waffle for 5 to 7 minutes. The waffle is ready when the iron stops steaming.
Continue cooking until all the batter has been used.
That's it! Top them with whatever you fancy.
What are the best toppings for waffles?
Try the traditional butter and syrup combination or try something a little different. Here are some ideas of toppings you could try;
Greek yogurt with honey and blueberries
Sliced banana with hot fudge sauce and chocolate chips
Nutella with sliced strawberries
Frozen berries, heated with a little sugar to make a sauce
Various flavors of ice cream
You guys, these are amazing!!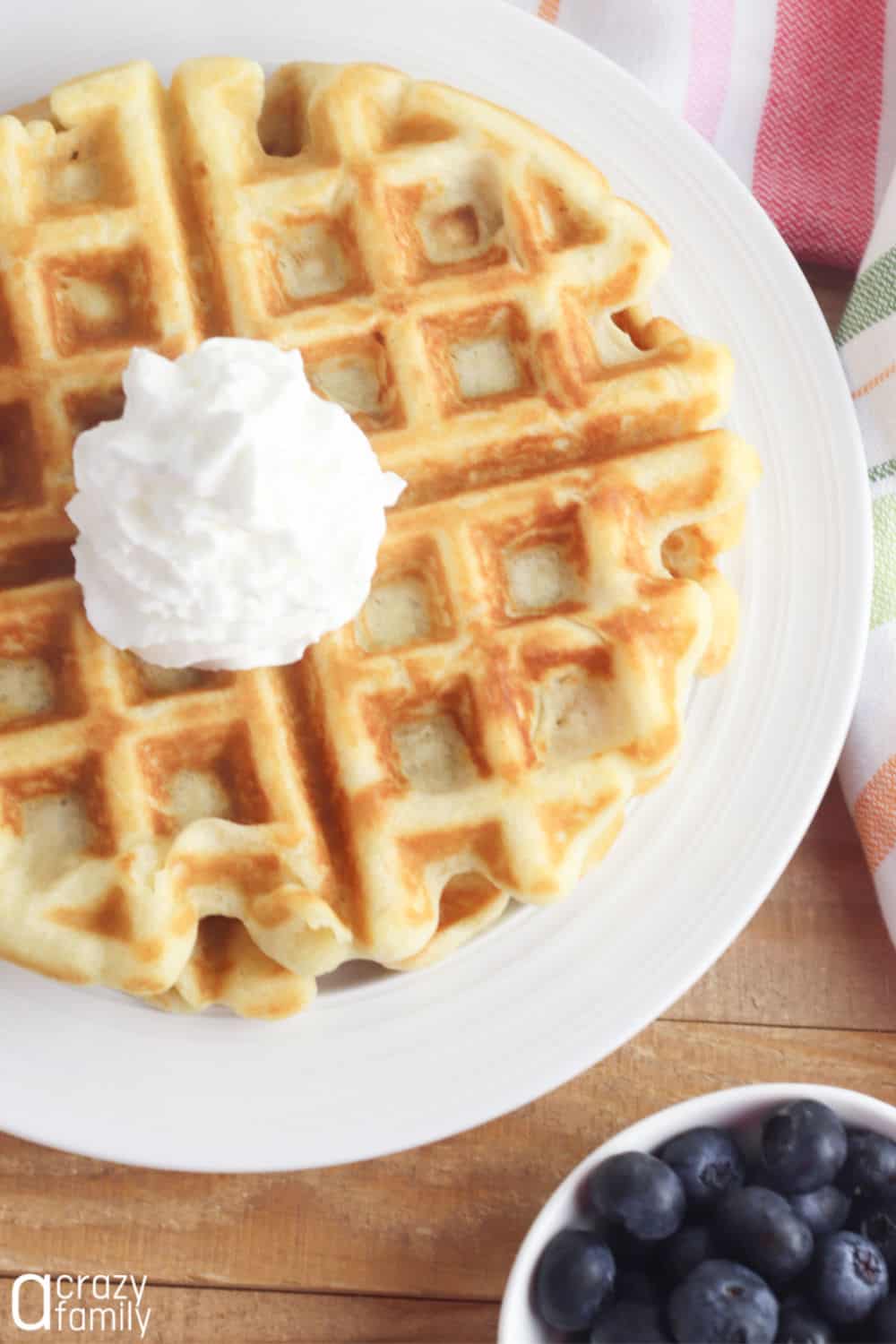 After more Delicious Gluten-Free Recipes? Look no further! Try out some of our other favorites.
Gluten-Free Slow Cooker Party Meatballs | Sweet or Savory Flourless "Crepes" | Garlic Parmesan Shrimp