These extremely versatile, low-carb, gluten-free Sweet or Savory Flourless "Crepes" can be enjoyed with your favorite sweet or savory fillings.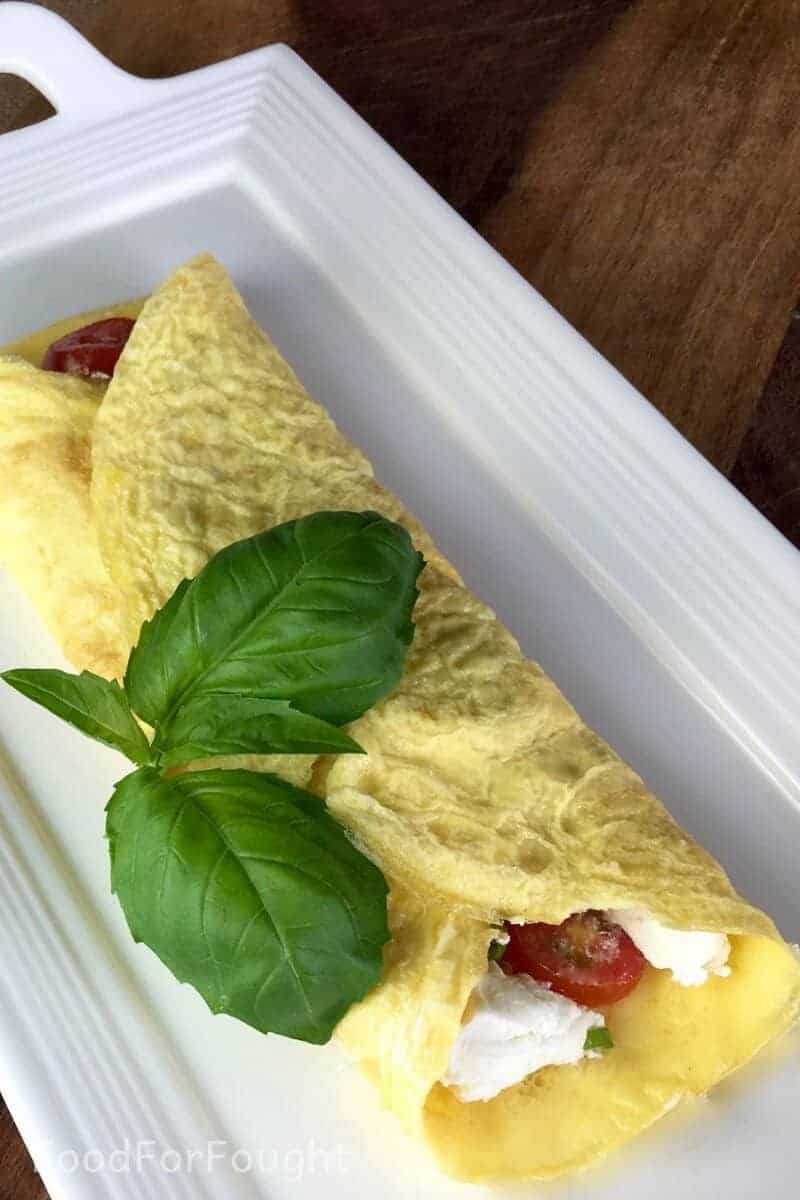 Traditional crepes are a popular French dish made with a combination of flour and eggs. However, this extremely versatile, gluten-free version omits the flour and yields low-carb wraps which are truly delicious.
Savory combinations are a great way to enjoy leftovers the next day. You can use grilled steak, roasted chicken, and/or your favorite cheese and top with caramelized onions, sautéed mushrooms, and/or roasted veggies for a quick and delicious breakfast or lunch.
Or…
My favorite way to enjoy these is by drizzling fresh strawberries and bananas with a rich balsamic glaze and homemade maple whipped cream for a yummy, sweet treat. Who could resist right? ?
Tip For Fought: For sweet crepes, try adding some ground cinnamon, vanilla extract, and/or a drizzle of maple syrup to the batter before cooking. And for savory crepes, add salt, black pepper, garlic salt, and/or dried herbs instead.
Filling Ideas:
Sweet:
6 oz. fresh strawberries, hulled and sliced
1-pint heavy whipping cream*
1-2 Tablespoons real maple syrup
1 cup balsamic vinegar
Savory:
6 oz. goat cheese
12 grape tomatoes, sliced
6 oz. white mushrooms, sliced and sautéed
2 Tablespoons fresh basil, chopped
3 Tablespoons sliced green onion, green part only
Sea salt and black pepper, to taste
* Directions for maple whipped cream and balsamic glaze are included below.
To Make Maple Whipped Cream:
In a large glass bowl, blend 1 pint of heavy whipping cream with a hand or immersion blender until it doubles in size and changes the texture. Then, drizzle maple syrup into the bowl and continue blending until the mixture is light and fluffy. Set aside.
To Make the Balsamic Glaze:
Heat 1 cup of good balsamic vinegar over medium-high heat until it begins to boil. Reduce heat and simmer until the liquid is reduced to about 1/3 of its original volume, stirring continually. When the liquid becomes thick and syrupy, it is ready to use. Cool slightly before using.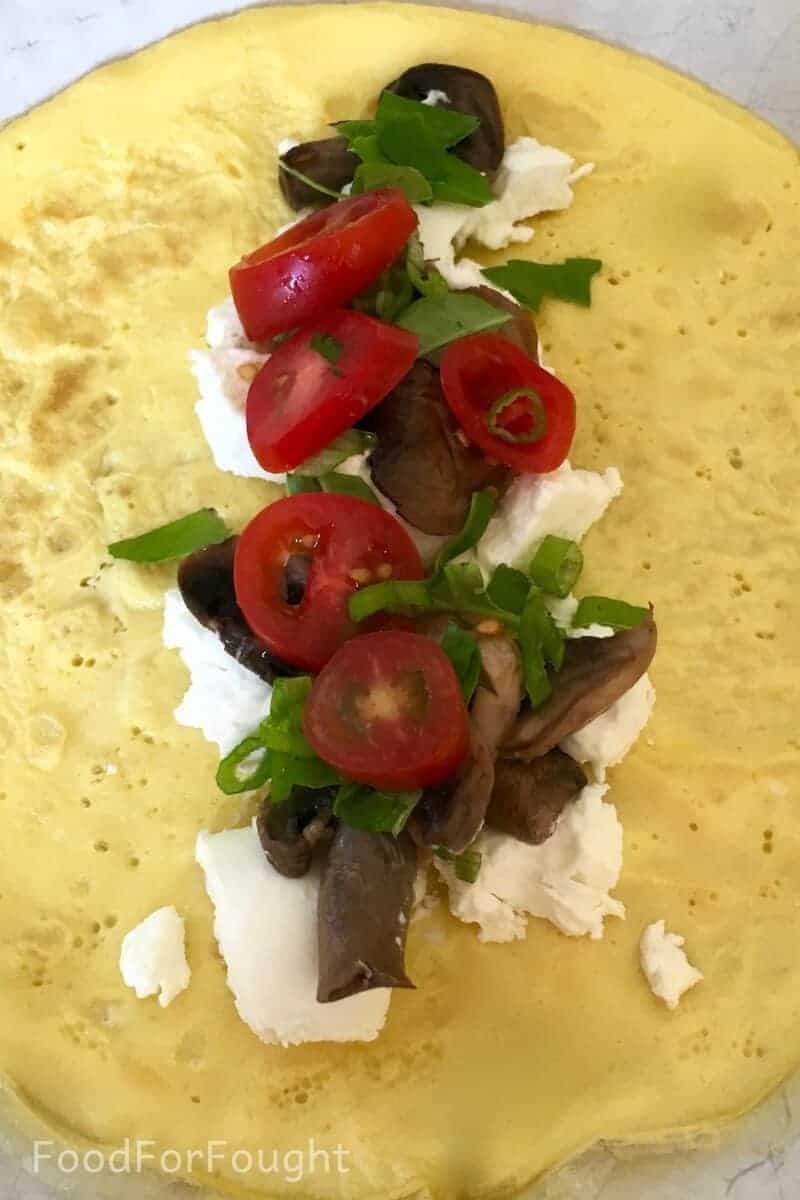 WHAT'S YOUR FAVORITE FILLING?
Are you a sweet or a savory fan? What fillings do you think would work particularly well?
LOOKING FOR MORE DELICIOUS RECIPES?
Hello! All photos and content are copyright protected. Please do not use our photos without prior written permission. Thank you!
Nutritional Information?
If you want the nutritional information for a recipe, I recommend entering the recipe into this nutrition analyzer, which will calculate it for you.