Looking for a delicious snack to satisfy your sweet tooth? Look no further than these decadent chocolate hazelnut truffles.
And the best part? Dates and a touch of maple syrup add just enough sweetness without adding any refined sugar.
Prep time: 25 minutes
Cook time: n/a
Yield: 15-18 truffles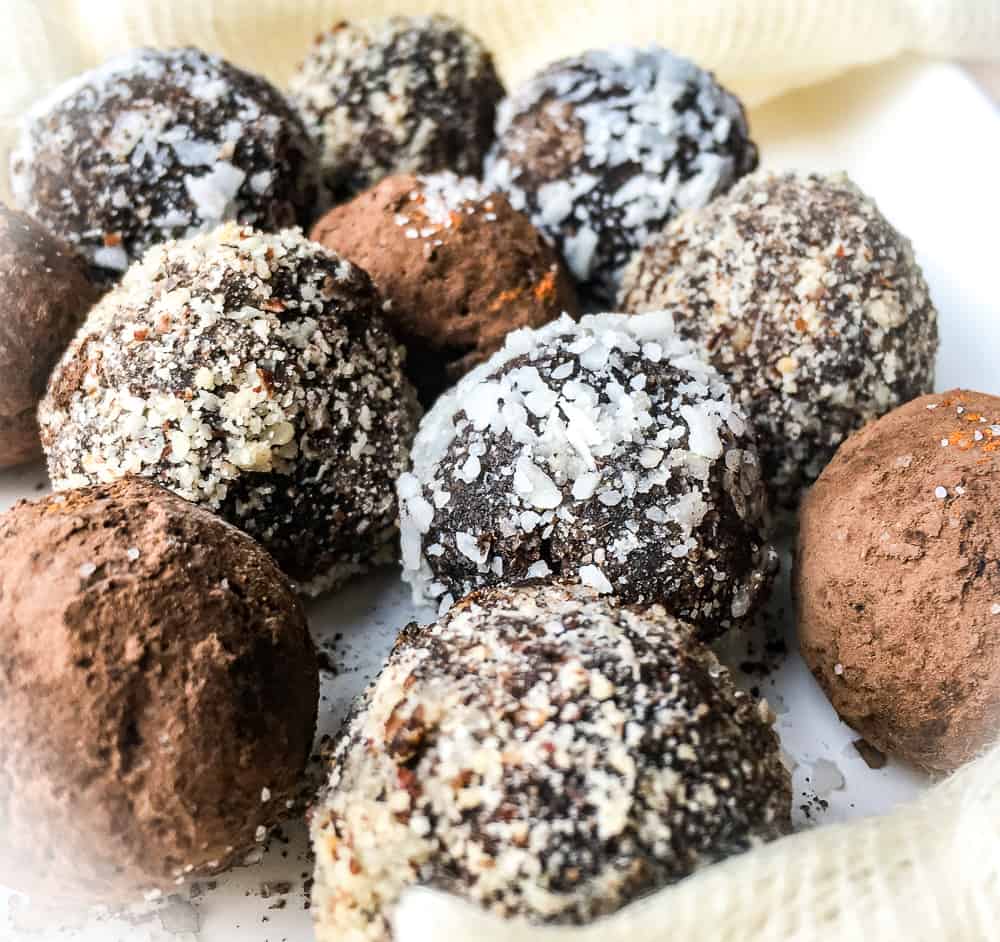 Ingredients:
½ c. raw hazelnuts
12 Medjool dates, pitted
2 T. cocoa powder, unsweetened
2 T. coconut flour
1 T. coconut oil, melted
1½ T. pure maple syrup
1 t. pure vanilla extract
¼ t. coarse salt
Optional Coatings:
¼ c. hazelnuts or almonds, ground
¼ c. coconut flakes, finely shredded
2 T unsweetened cocoa powder + ¼ t. each cayenne pepper and coarse salt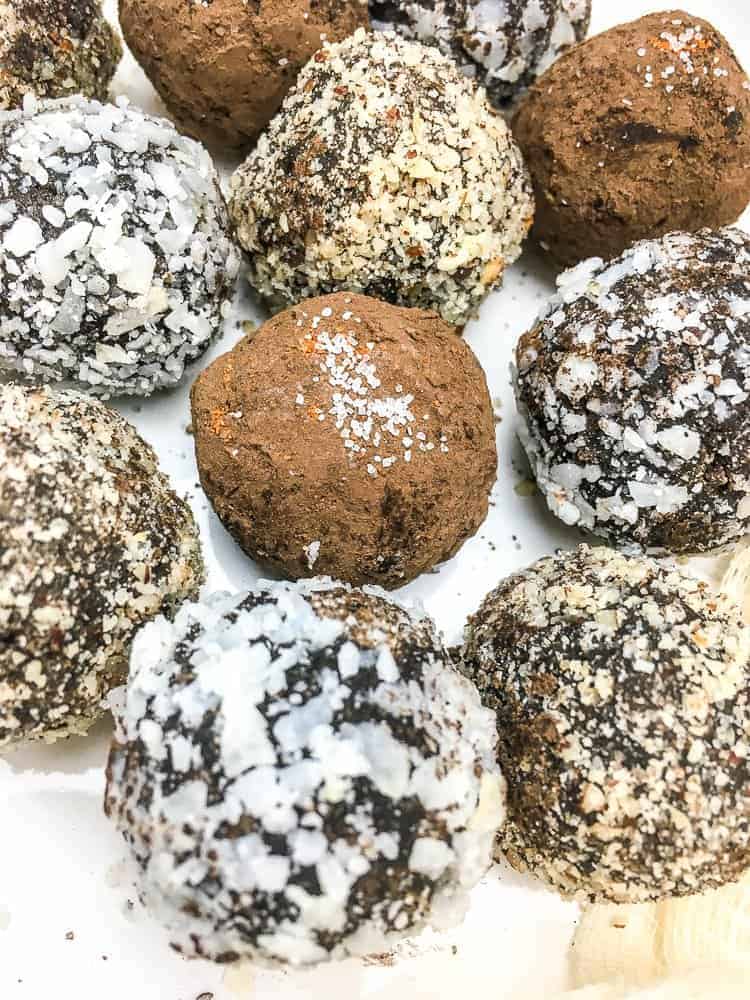 Directions:
Place pitted dates in a small bowl filled with warm water. Set aside to soak for 10-15 minutes.
Line a rimmed baking sheet with wax paper and set aside.
Pour each selected coating, if using, onto a separate shallow, rimmed plate and set aside.
Add hazelnuts to a food processor and process until finely ground.
Remove the softened dates from the bowl and drain off any excess water.
Add dates and cocoa powder to a food processor and blend until smooth, approximately 3-4 minutes. Scrape the sides, as necessary, to ensure the mixture is thoroughly combined.
Tip: Add a few drops of water at a time, if necessary, to achieve a smooth consistency, but don't add too much.
Add coconut flour, coconut oil, maple syrup, vanilla extract, and salt to the mixture and process until combined.
Remove the dough from the food processor and divide it into 15-18 equal-sized portions.
Roll each section of dough into a ball before rolling in the selected coatings.
Once coated, place on prepared baking tray and place in the refrigerator to chill for several minutes before serving.
Enjoy!
Hello! All photos and content are copyright protected. Please do not use our photos without prior written permission. Thank you!
Nutritional Information?
If you want the nutritional information for a recipe, I recommend entering the recipe into this nutrition analyzer, which will calculate it for you.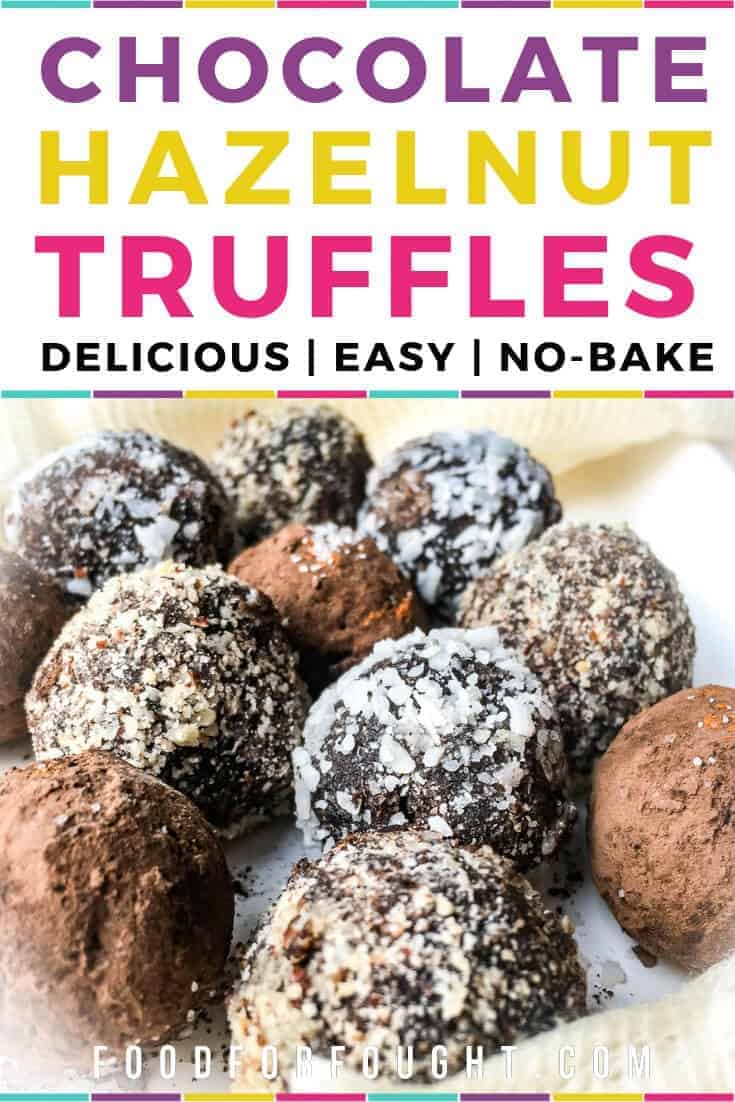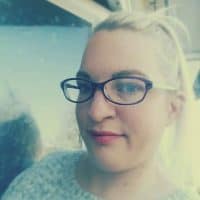 Vickie Louise is the Founder and Editor-in-Chief of A Crazy Family. She is a stay at home mom of a little boy with a big personality. After having her son, she realized how important it is for moms to take care of themselves, physically and mentally. Vickie believes in the power of using social media and her online presence for good and is thrilled to provide you with a space to celebrate all that is awesome (and a little crazy) in the world.