These Christmas gift ideas you can sew are easy to follow and will help you make thoughtful gifts for friends and family.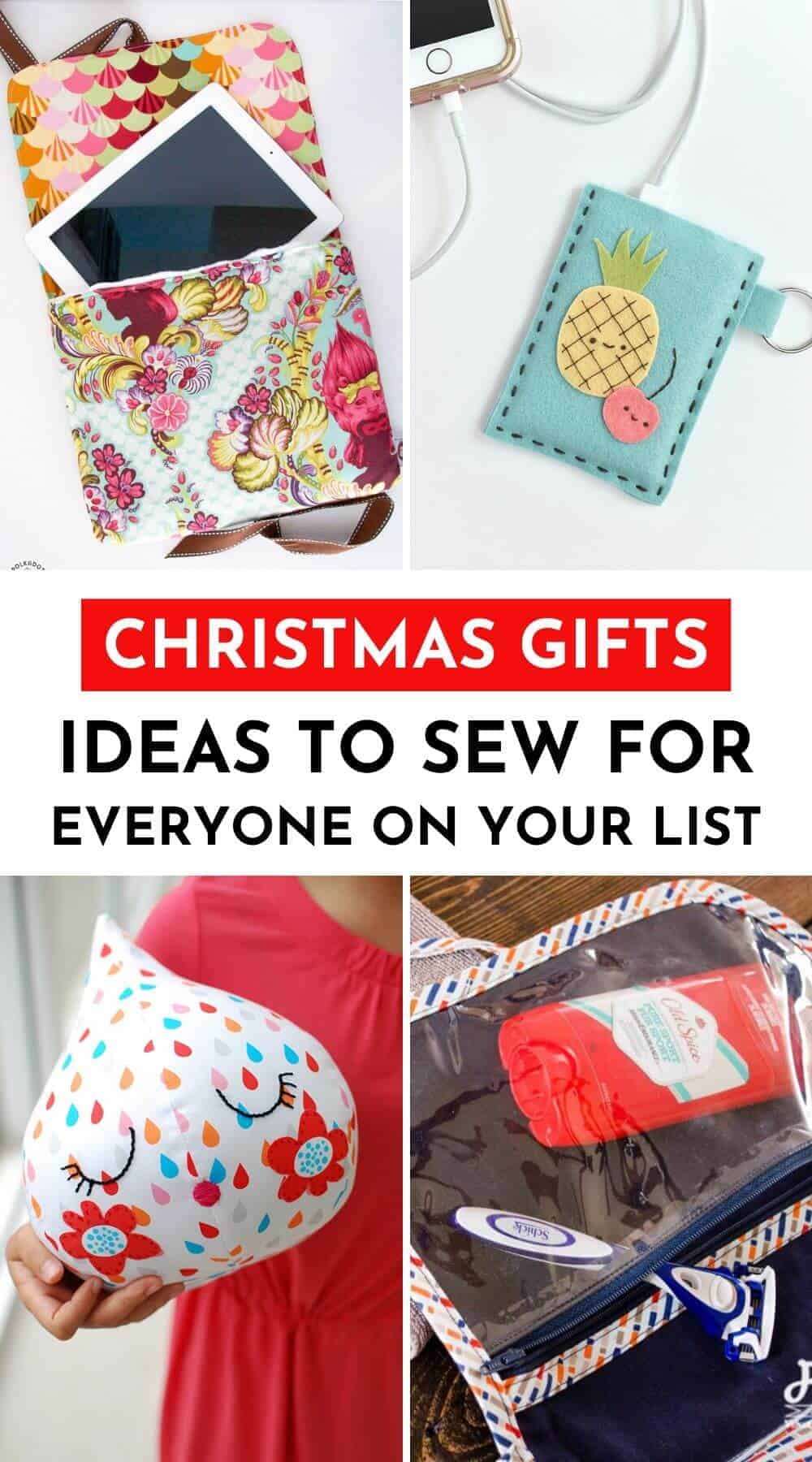 Sewing Christmas Gift Ideas
If you love sewing and are looking for fun gift ideas that will not break the bank, check out this collection of Christmas gift ideas that you can sew.
All of these patterns can be sewn up quickly in a weekend or less, just in case you need to make some last-minute gifts. There are so many sewing gift ideas in this great list, with ideas ranging from travel accessories, wearable items and everything in between for the women, men, and children on your list!
These cute and easy to sew gifts are sure to delight everyone on your Christmas gift list.
I've divided this handy guide for sewing gifts into 3 sections:
Gifts to Sew: For Kids
Gifts to Sew: For Women
Sewing Gift Ideas: For Men