Top 10 Budget-Friendly Christmas Traditions To Start This Year
This post and its photos may contain affiliate links. As an Amazon associate, I earn from qualifying purchases.
Put Christmas gifts on one hand and Christmas traditions on the other and you have yourself one of the most fun times of the year.
Christmas traditions by far are the best activities that ever happen during the festive season and the reason is simple…
They present an opportunity for creating long-lasting memories of joy and happiness.
Unfortunately, just like Christmas gifts, Christmas traditions have taken a commercial turn and there is hardly anything you and your loved ones can do without spending lots of cash.
The good news is that you don't have to break the bank every end of the year.
We have 10 Christmas traditions that are either free or very affordable.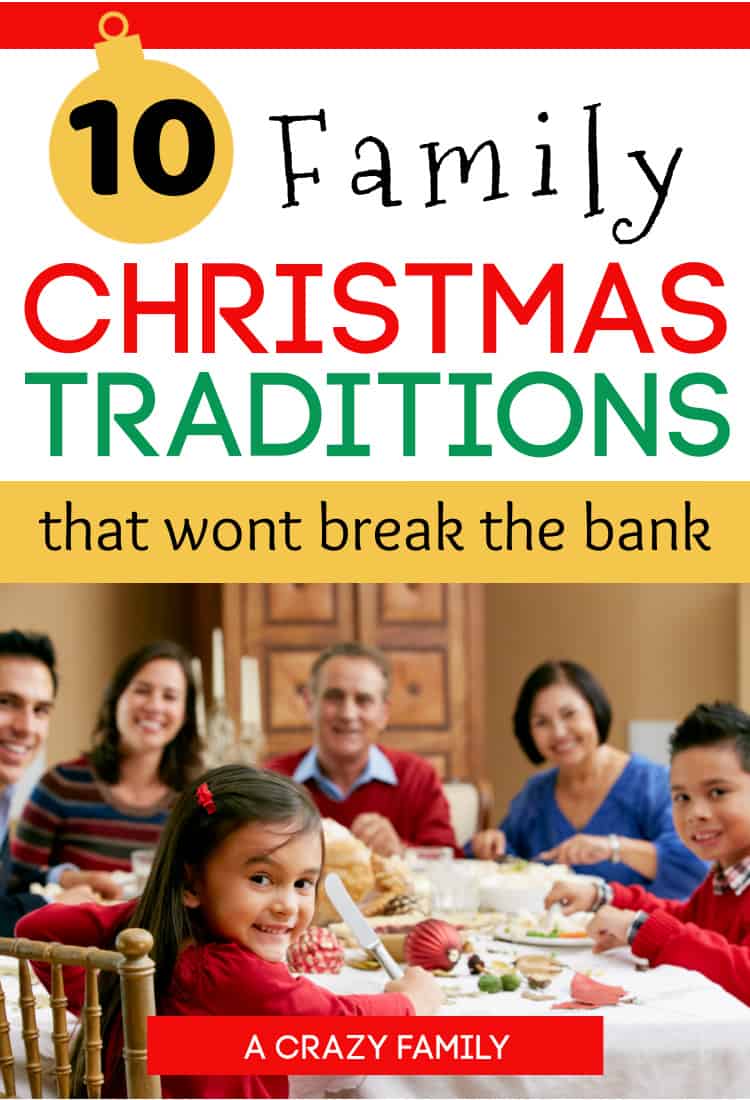 Fun Family Budget-Friendly Christmas Traditions
1. Have a Christmas movie night
There is always that magical feeling of watching a Christmas movie with family and friends. You might be repeating a movie or enjoying a new one.
The simple act of being with friends and family while you enjoy a good Christmas movie is a great tradition that will cost almost nothing.
2. Counting down with an advent calendar
You and the kids can work on creating an advent calendar and countdown to the days before Christmas. It is usually an exciting time for kids and you can save some money in the process.
3. Gift exchange as a Christmas tradition
You can take your kids to a thrift shop or a dollar store and have them pick a gift which they will later exchange with their siblings.
The goal here is to establish a tradition of giving and sharing.
4. Sleepover at the Christmas tree
Without a doubt, the kids will love this. You can plan to set up a sleepover for the whole family around the Christmas tree.
Create variations that surprise the kids on Christmas Eve to make it exciting.
5. Sending letters to friends, loved ones and of course Santa
Although we live in a digital world where messages are sent through texts, it would be nice to teach the kids how to write and send a letter to friends, loved ones and Santa, wouldn't it?
You can even come up with a deadline that your kids will have to adhere to if their gifts are to be received in time.
6. Attend a Christmas play
No matter where you decide to spend your Christmas you can be sure there will be a community play, concert or parade in your locality.
Since they are usually free events, you can take the kids along and have a good time.
7. Bake a cake for Jesus
Since it's all about the birth of Christ, how about you gather everyone, and assign roles as you work together to bake Jesus a cake? You can keep the cake and serve it on New Year's Eve.
8. Do volunteer work as a family
This is another brilliant way of creating a tradition of service in your family. The only difference this time is that you will be doing it with other people.
Christmas is, after all, a time of sharing the love. You and your family can volunteer and help fill food baskets for your local community or church.
9. Create simple decorations
You don't need to spend an arm and a leg just to show you love each other.
A simple tradition of creating homemade ornaments that can be gifts for one another is a great way to spend the festive season. You can use colors, legos, or other items around the house to do this.
Or purchase an ornament decorating kit and let the decorating fun begin!
And remember to play some Christmas music in the background to really set the mood.
10. Check out local Christmas decorations
Most towns prepare for Christmas in a big way. You can become part of the spectacle by taking the kids to enjoy the fireworks, the lights and the decorations without spending a lot of money.
FINAL THOUGHTS
There you have it…
10 fun and memorable family Christmas traditions that are sure to create wonderful memories, without breaking the bank.
Remember to make a list and include whichever of these family Christmas traditions match you and your family.
Merry Christmas!
What family Christmas traditions do you have, and which one is your family's favorite?
Don't forget to pin for later…