10 Classic Christmas Movies to Watch
By: Vickie | Updated: 21st September 2023
Aside from trimming the tree and sipping on eggnog, watching Christmas movies is a holiday tradition in many households. And year after year, many families enjoy watching the same classic holiday movies as part of their Christmas festivities.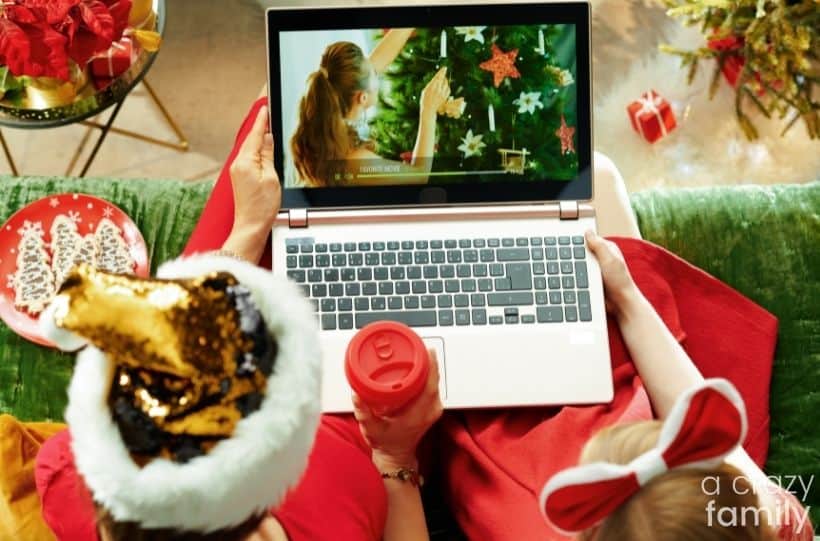 The Best Christmas Movies
These classic Christmas films have stood the test of time, making them a wonderful way to spend time together as a family this holiday season. This year, consider watching one of these 10 classic Christmas movies.
It's a Wonderful Life
Nominated for six Academy Awards, It's a Wonderful Life is more than just a great Christmas movie – it's a great movie in general.
This amazing holiday feature tells the story of a man who wonders what the world would be like without him. He quickly finds out that his life is far too valuable to discard.
Grab It's a Wonderful Life from Amazon, here
A Christmas Story
You can find this funny holiday movie running 24 hours straight each Christmas Eve, but it's worth watching before the marathon airs on TBS.
A Christmas Story is a great film that will have your family chuckling throughout – from the arrival of the infamous leg lamp to the inevitable BB gun accident.
Get A Christmas Story from Amazon, here
Miracle on 34th Street
While this film has been remade and remastered, the classic black-and-white version of Miracle on 34th Street is the one to watch.
Watching Kris Kringle go on trial in this classic Christmas film will have you and your family believe in Santa by the end.
Get Miracle on 34th Street from Amazon, here
Elf
While this is probably the newest film on the list, Elf was an instant classic when it was released.
The silly antics of Will Ferrell as Buddy the Elf is synonymous with the Christmas season, and this funny film has so many Christmas moments, your family will be quoting the hilarious lines all season long.
White Christmas
Featuring an amazing soundtrack with Christmas king Bing Crosby, you'll find yourself humming along to this classic holiday film.
White Christmas tells the tale of two army friends who come together to save their former general's Vermont inn by putting on the best Christmas show they can think of.
Grab White Christmas from Amazon, here
Christmas Vacation
The shenanigans of Clark Griswold and his family during the holiday season will have your family doubled over with laughter. From bringing home their massive Christmas tree to being part of holiday kidnapping, every minute of Christmas Vacation is a hilarious romp.
Get Christmas Vacation from Amazon, here
A Christmas Carol
While this story has been told countless times on film, the 1951 version ranks among the best.
In this classic adaptation of A Christmas Carol, Scrooge is visited by Christmas Eve ghosts to remind him of the reason for the Christmas season – eventually making him change his miserly ways.
Grab A Christmas Carol from Amazon, here
Christmas in Connecticut
This adorable romantic comedy starring Barbara Stanwyck just may have been the catalyst to all other holiday romcoms to come after it.
In Christmas in Connecticut, Stanwick stars as a columnist who writes about a fictional life at her home in Connecticut. As luck would have it, she's tasked with entertaining a wayward soldier on Christmas and forced to mount an elaborate holiday hoax.
Grab Christmas in Connecticut from Amazon, here
Home Alone
This family favorite is a great reminder of how important family is – especially during the holidays.
Home Alone tells the funny tale of a child accidentally left behind on Christmas and the silly ways he protects his family's home from a pair of bumbling burglars.
Get Home Alone from Amazon, here
The Bishop's Wife
This lovely film features Cary Grant as an angel. What could be better than that? In The Bishop's Wife, Grant comes to earth to help a wayward bishop establish a new cathedral but finds himself tempted by earthly joys.
This classic holiday film was later remade to star White Houston and Denzel Washington (The Preacher's Wife).
Get The Bishop's Wife from Amazon, here
There you have it, my friend! Some of the best Christmas movies of all time to enjoy this holiday season.
More Great Christmas Posts