Homemade Eggnog is EASY to make! Plus, If you love the rich, creamy taste of classic eggnog, but don't like the idea of using raw eggs, this recipe is for you. Enjoy it spiked or without alcohol for a kid-friendly version.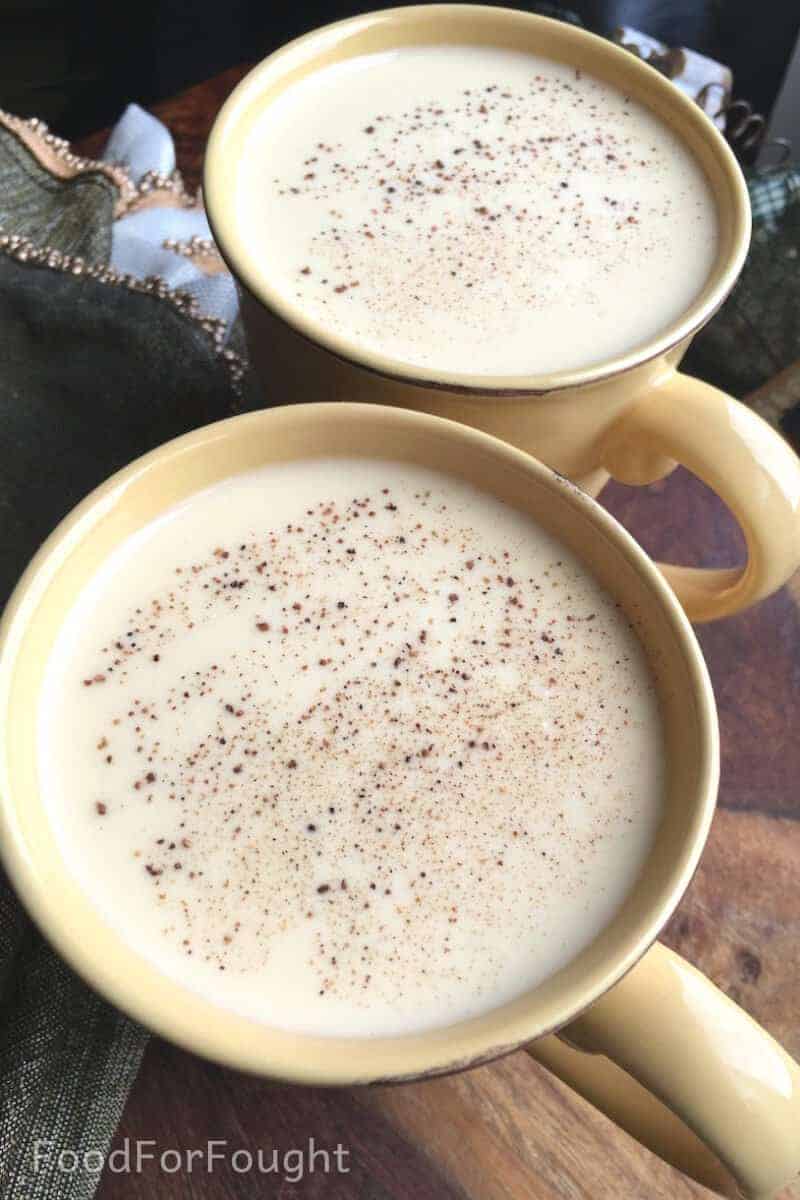 Eggnog, a traditional holiday drink dating back hundreds of years, is made with eggs (hence the name), and for an adults-only version, feel free to add some rum, bourbon, or cognac to taste, or omit altogether if it's for the kids.
Homemade Eggnog
INGREDIENTS:
12 eggs
1 ¼ cups sugar
4 cups whole milk
2 teaspoons vanilla extract
1 teaspoon ground nutmeg
2 cups evaporated milk
2 cups half and half
Homemade Eggnog Directions:
Combine eggs and sugar in a medium glass bowl and whisk until thoroughly combined. Transfer to a saucepan and stir in whole milk, vanilla extract, and ground nutmeg.
In a separate glass bowl, stir evaporated milk and half and half until combined.
Heat egg mixture over medium-low heat while stirring constantly to prevent the milk from scorching. When mixture reaches 160 degrees on a candy thermometer, remove from heat and slowly whisk in evaporated milk mixture.
Cool slightly before tasting. Add more sugar or nutmeg, if desired, before transferring to an airtight container.
Refrigerate overnight or until thoroughly chilled.
Serve in mugs and garnish with whipped cream, cinnamon sticks, or a dash of nutmeg.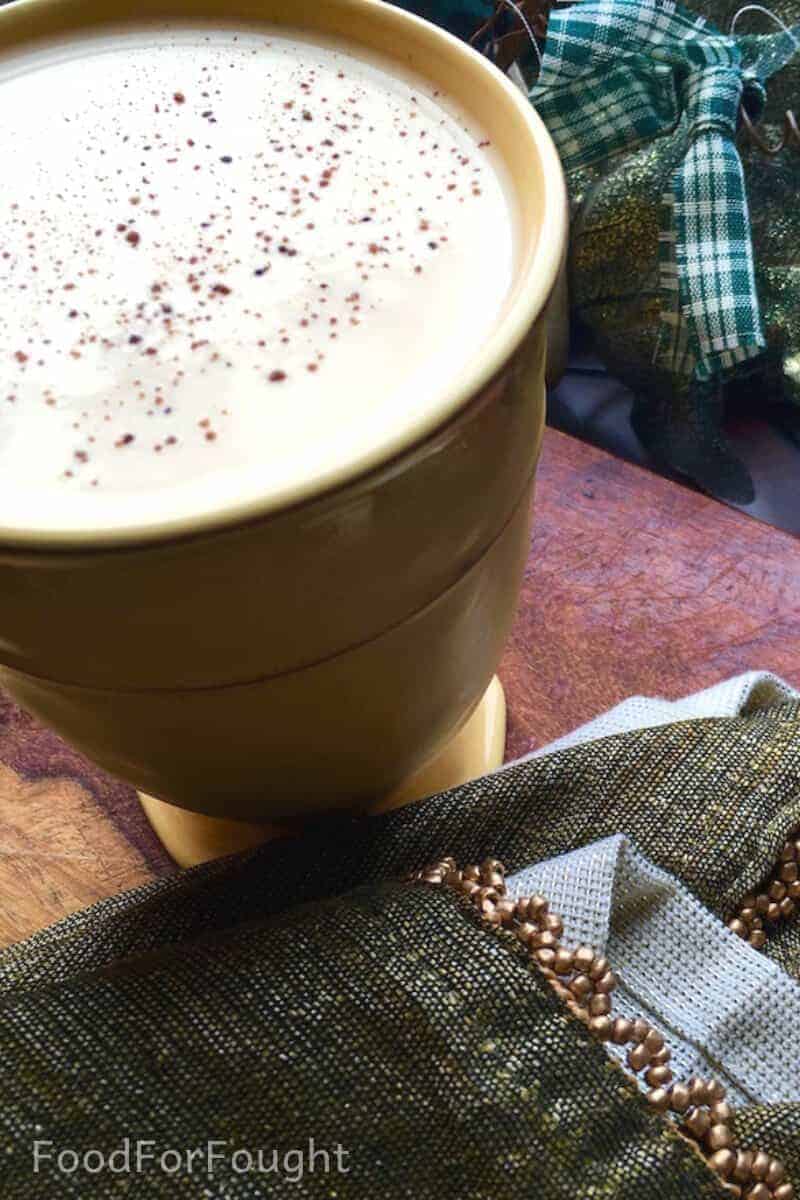 WHAT'S YOUR EGGNOG TRADITION? Is eggnog part of your family's holiday tradition? If so, do you like it spiked or not?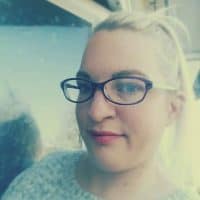 Vickie Louise is the Founder and Editor-in-Chief of A Crazy Family. She is a stay at home mom of a little boy with a big personality. After having her son, she realized how important it is for moms to take care of themselves, physically and mentally. Vickie believes in the power of using social media and her online presence for good and is thrilled to provide you with a space to celebrate all that is awesome (and a little crazy) in the world.