Celebrate Your Baby's First Christmas with these Lovely Ornaments
Your baby's first Christmas is a magical time that you will cherish forever. A great way to keep these wonderful memories alive is to commemorate the milestone with a beautiful Christmas ornament!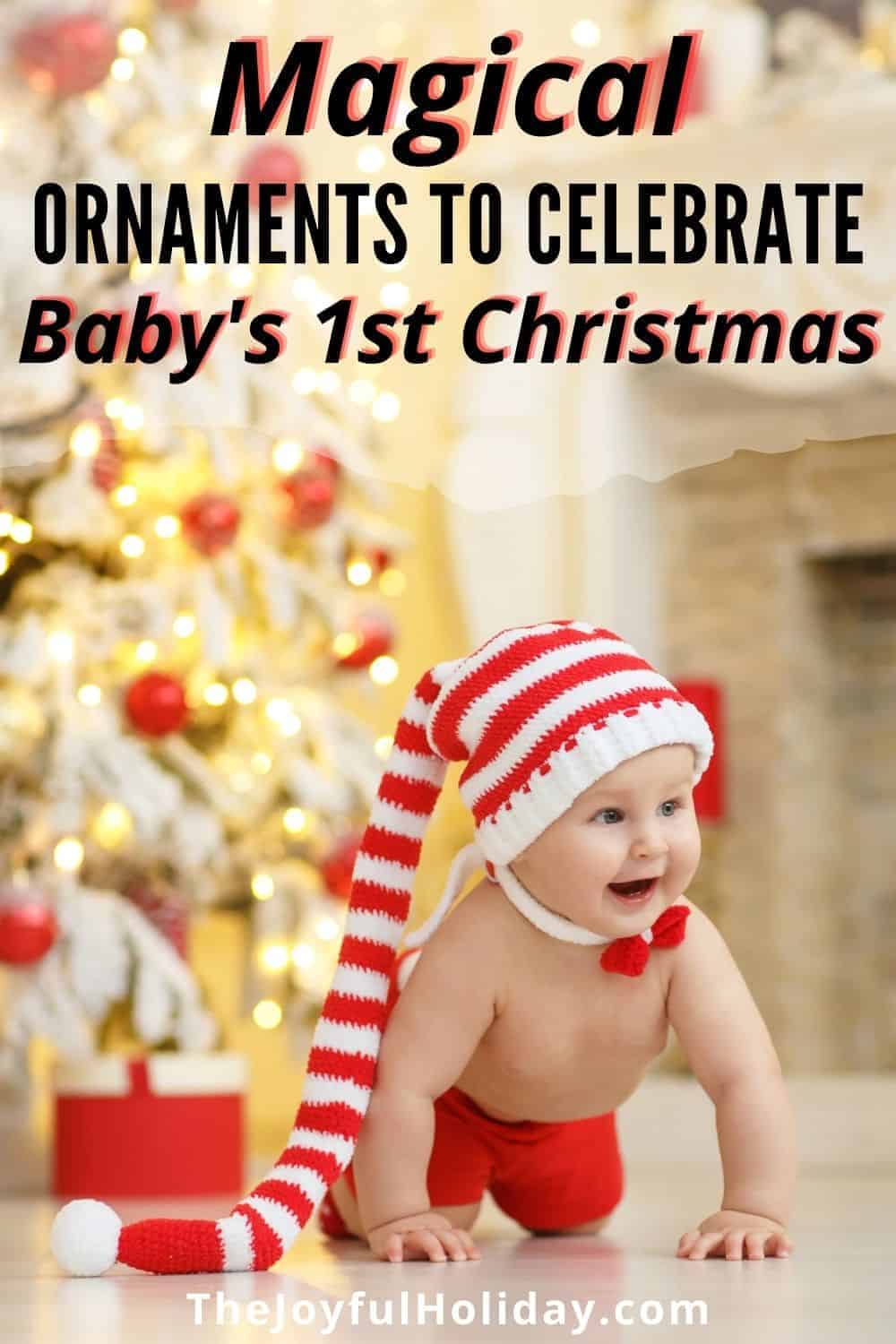 These pretty ornaments are a wonderful way to decorate your tree and have a lasting keepsake to pass down to your child when they're grown.
This holiday, celebrate your baby's first Christmas with one of these lovely ornaments.
Christmas Balloon
Commemorate your baby's first Christmas by adding a photo of them to this adorable Christmas balloon ornament.
This cute Hallmark photo frame ornament is a wonderful way to celebrate your child's first Christmas and remember the special day for years to come.
Classic Rattle
This beautiful Hallmark design is a classic baby's first Christmas ornament that will stand the test of time.
The simple white decoration with moons and stars pretty silver accents make this classic rattle ornament a great choice to add to your family's Christmas ornament collection.
Teddy Bear
If your baby loves their teddy bear, you'll love this cute teddy bear ornament.
Featuring an adorable white bear with gold accents and a green bow, this pretty Lenox ornament is the perfect way to celebrate your baby's first Christmas.
Wooden Block
This rustic natural wooden block ornament is a great choice because it can be completely personalized to suit your needs.
In addition to adding your baby's name to the block, you can also choose from a variety of decorative designs to commemorate your baby's first Christmas.
Rudolph the Red-Nosed Reindeer
Remember your child's first Christmas with a classic children's character.
This gorgeous Lenox ornament features a silver Rudolph the Red-Nosed Reindeer rocking horse complete with gold accents and a red nose.
Fabric Duckie
Add some whimsy to your Christmas tree with this adorable Hallmark ornament.
With a cute fabric yellow duck with white polka dots sitting on top of a rolling wooden base, your baby will enjoy looking at this fun fabric duckie ornament as much as you'll love hanging it on your tree.
Baby Bottle
Designed by artisan Terri Streiger, this adorable Hallmark baby bottle ornament is a wonderful way to preserve the memory of your baby's first Christmas.
With a lovely Christmas tree piled high with gifts inside a cute bottle, this collectible ornament would make a great addition to your holiday décor. And it comes in both blue and pink, making it a great option for a boy or a girl.
Hello, I'm A Crazy Family!

A Crazy Family strives to be the go-to destination for modern, savvy moms. Our aim is to share great tips, good food, recommendations, and helpful info for smart, busy moms just like you!