Free Printable Letter to Santa
Your kiddos will love creating a personal Letter to Santa! Have your kids fill out this FREE printable Letter to Santa Template each year!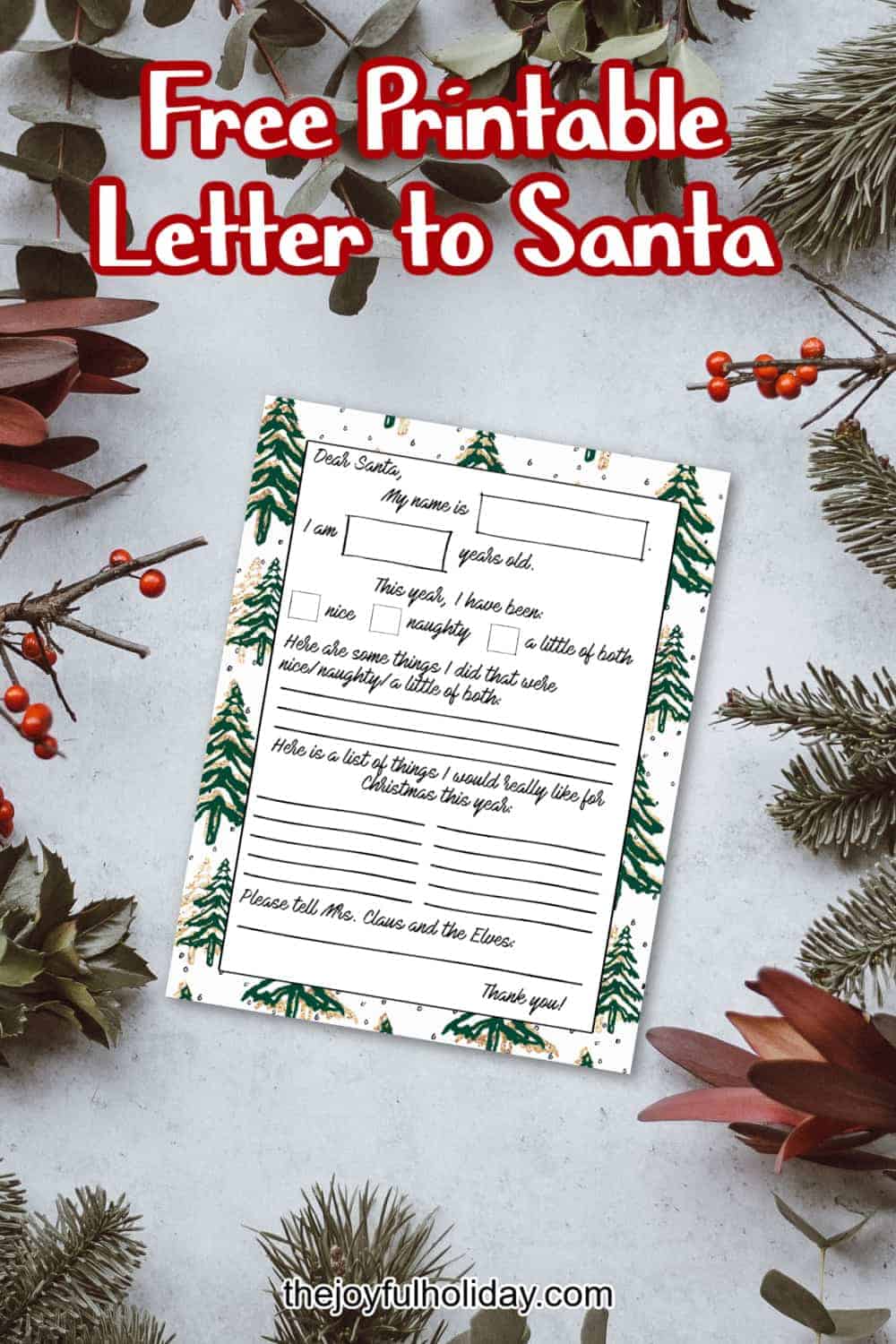 Have your kids fill out the top of the letter along with their Christmas wish list. After they're done, make sure to mail your letter to Santa using the addresses provided below so that you get a response before Christmas!
The letter is sized to fit on a standard 8.5×11 inch piece of paper. Feel free to download and print as many copies of the letter as you would like. However, please do not edit or redistribute the files in any way.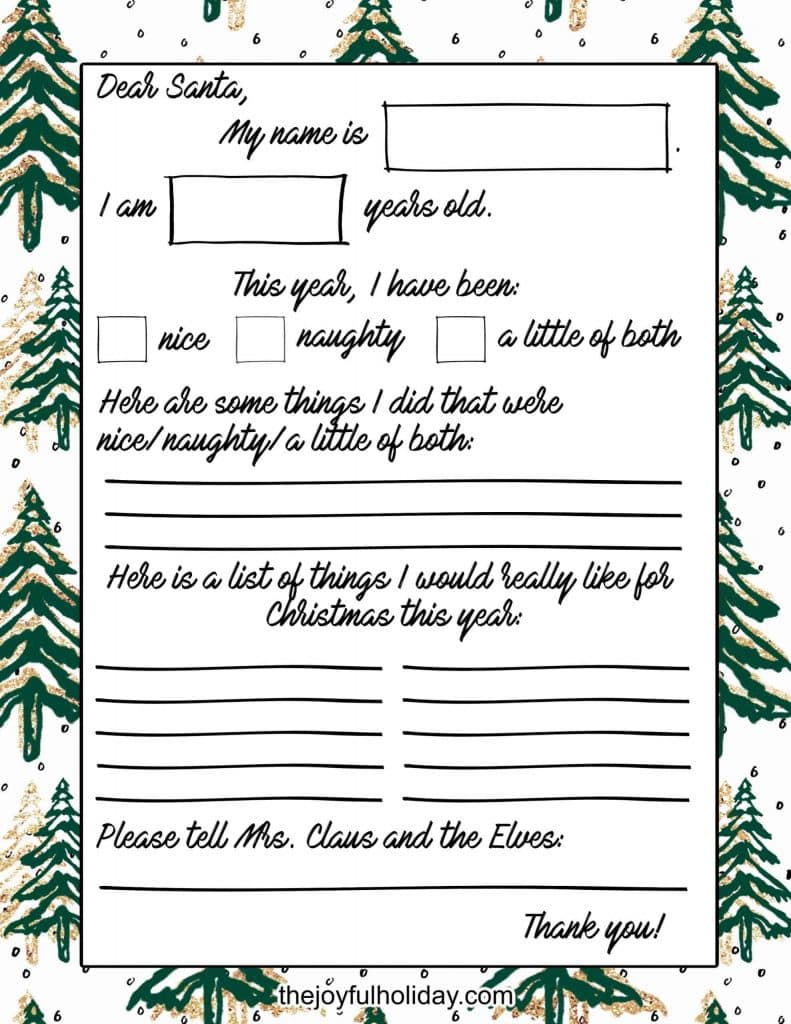 How to Send Your Letter to Santa
You are probably wondering where Santa lives and how you can send your fantastic letter to him in time for Christmas.
Luckily, there are some addresses that Santa uses each year, and if you get your letter to him early enough, you may even get a response from the man himself!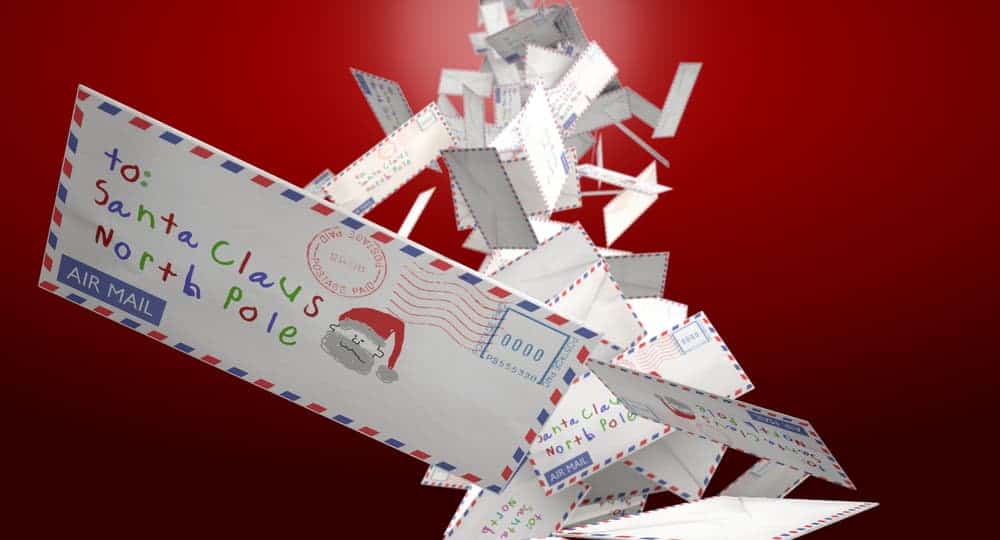 Where to send your Santa letter in the USA
Write and post your letter to:
North Pole Postmark,
Postmaster,
4141 Postmark Dr,
Anchorage AK 99530-9998
Deadline: We recommend sending your letters by December 7 so that they are received no later than December 14.
Response from Santa? In order to receive a response from Santa, they ask that you send enclose one in a separate addressed envelope with your letter to Santa. It will then be sent back to your child in time for Christmas. Visit https://about.usps.com/holidaynews/letters-from-santa.htm for all the details.
Where to mail your letter to Santa in Canada
Mail your letter to:
Santa Claus,
North Pole,
H0H 0H0,
Canada
Deadline: Send your Santa letters no later than December 10, 2020, to guarantee a reply before the holidays.
Response from Santa? Yes! If you send your letter early enough, your child will receive a personalized letter from one of Santa's helpers. Visit www.canadapost.ca/santa for more details.
Santa's postal address in the UK
Write and post your letter to:
Santa/Father Christmas
Santa's Grotto
Reindeerland
XM4 5HQ
Deadline: Get your letter posted by Friday 11 December.
Response from Santa? Here's what the post office says: "Father Christmas is very busy at this time of year, so he can't guarantee that he'll send a reply, but he'll do his best if you include your full name and address."
Are there any other options for letters from Santa?
If you want to order your own personalized letter from Santa, you can get an editable PDF download from Etsy for a great low price.
I find this is the easiest way to get a professional-looking letter from Santa at a low price. Just order online and download your editable PDF instantly.