Advent Calendars for Kid Crafters
By: Vickie | Updated: 10th October 2022
Advent calendars are a big deal. And why shouldn't they be? Counting down to Christmas, getting a little gift each day? It's fun. Especially for little ones.
But you don't always want a handful of little holiday-themed toys laying around that will just get lost anyway. If your little ones are a bit more project-oriented, this list of Advent Calendars for Kid Crafters is for you.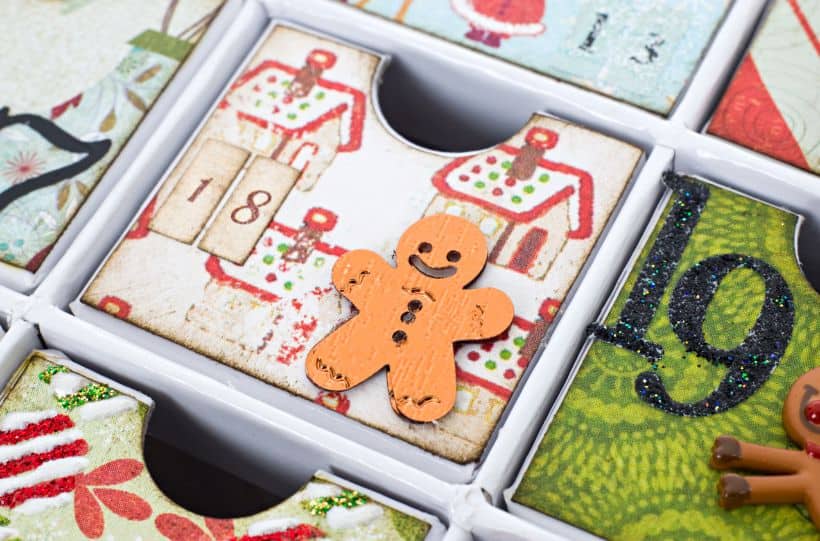 Tree Decorations
These calendars focus on making a series of decorations each day. Any of these would be ideal to use with a small tree that they could decorate with each new daily project.
This fun 2022 Christmas Countdown Advent Calendar has a series of simple projects that can be completed to make an array of seasonal decorations leading up 'til Christmas.
Another collection of ornaments, the Breyer Advent Calendar: Crafting 'til Christmas is perfect for the little horse lover in your stable. Comes with several horses to color and decorate, as well as several other projects.
Featuring a wide range of styles and artistic disciplines, the Advent Calendar 2022 – 24 Days of DIY Arts and Crafts Kit lets your child make a unique and varied set of decorations. Most or all are suitable for tree decoration.
Crafting
Kids love making crafts. And how proud will they be of themselves when they see their own decorations joining your holiday decorations? It's a great way for them to take part in holiday traditions.
These crafts aren't specifically made to be ornaments, although most could be converted if so desired. The Advent Calendar 2022 Arts and Crafts for Christmas Decorations & Ornaments will result in a batch of very cute little ornaments that would look great on a windowsill or mantle, or even just some shelves.
This is such a neat idea. Your child gets all they need to make 24 diamond keychains, so they can gift them to friends and family, or just keep them all. The Diamond Painting Kits Advent Calendar is good for multiple ages, although you may want to help the younger ones out.
This one is too cool. The Perler Advent Calendar will let your child craft a whole Christmas setup. The tree, ornaments, presents, by the end you have a pretty little Christmas tree scene.
Here we have a craft project, but this time it's for you! The Unfinished Wooden Advent Calendar is a cabin-style layout with empty wooden drawers. You can decorate the calendar however you want, then fill it with whatever little toys, treats, or anything you like. You can make this one yours, and use it for years to come.
This one is adorable and useful. The Make Your Own Christmas Night Light Advent Calendar 2022 lets your child build their own nightlight, and keep adding to it every day towards Christmas.
Papercraft
Christmas villages are another big item around the holidays. This Make Your Own Advent Calendar 3D Houses will let your kid join in on the fun. The papercraft houses make for a great decoration idea. And a pack of flameless LED tea lights would even work to light them up if you want.
You may already be familiar with their line of greeting cards. Lovepop makes high-quality popup products. The Lovepop Pancake the Penguin's Christmas Adventure Advent Calendar is a neat Christmas story with a playset for the kids.
Wearables
Whether it's jewelry, hair accessories, or anything, wearables are big. And making your own gives a child a sense of pride and accomplishment when they wear the finished product. Or when Mom or Dad wears it.
For the little jeweler, this Christmas Advent Calendar Bracelets 2022 for Girls is a knockout. It is loaded up with little charms and jewel beads, plus two bracelet chains. They are full of festive cheer and would make for some great holiday bling.
While similar to the bracelet kit, this Advent Calendar 2022 for Girls Bracelet and Necklace with Charms has more options, such as a necklace and earrings. That way, you can pick one based on what jewelry your child likes to wear.
Instead of focusing on one specific type of wearable, this Purple Ladybug Girls Advent Calendar 2022 gives a bit of nearly everything. Hair ties, rings, bracelets, and even some just decorative items. Your child can decorate themselves, cellphones, and all sorts of things. Plus most of the items are not Christmas-specific, so they can be enjoyed year-round.
Science
Who says everything has to be red and green and glittery? These science activities will engage your child while sneaking some learning in over the holiday break.
While you aren't really making the slime, it still counts, right? The DIY Slime Advent Calendar comes with 12 different slime colors and 12 mix-ins. And if your child really gets into it, you can bring the science even harder by looking up how to make your own after the season is over. Doubles as a stress relief squeezable, so you may need to borrow them occasionally.
Speaking of science, this calendar comes from many kids' first introduction to it. The NATIONAL GEOGRAPHIC Science Advent Calendar 2022 contains multiple sorts of items; from small activities and experiments to collectible fossils and semiprecious gemstones. There are even a few seasonal experiments.
Another calendar full of experiments, the Crazy Scientist Advent Calendar focuses specifically on them. Each day has a new scientific activity to complete.
Play Calendars
While craft projects are all well and good, sometimes you just want to play. These calendars feature toys and games, but still with a crafting or construction theme. They offer things to play with while stimulating creativity.
Nice and simple, the Jigsaw Puzzle Christmas Advent Calendar 2022 is exactly what it sounds like; 24 fun little jigsaw puzzles. Better for younger children.
More winter themed than Christmas specifically, the Playfoam Pals Snowy Friends 25-Day Advent Calendar contains 12 adorable Playfoam Pets toys, as well as play foam so your kids can make the playset be anything they want.
A bit of a twist on the standard calendar, this isn't really one at all! Instead, the Advent Calendar Christmas Coloring Book for Kids is a coloring book that counts down the days 'til Christmas.
There's a huge range of options for people who like the surprise a-day advent calendar, but want a bit more than just a toy or candy each day. These crafts and activities are sure to scratch that itch, and there are so many to choose from. You're sure to find one that is perfect for your little one.