17 Easy Christmas Ornament Crafts for Kids
This post and its photos may contain affiliate links. As an Amazon associate, I earn from qualifying purchases.
These Christmas ornament crafts for kids are the perfect way to decorate your tree with a unique and special touch! Kids will have so much fun making these ornaments, and you will love the memories that you will always cherish when you look at your beautiful homemade Christmas tree decor!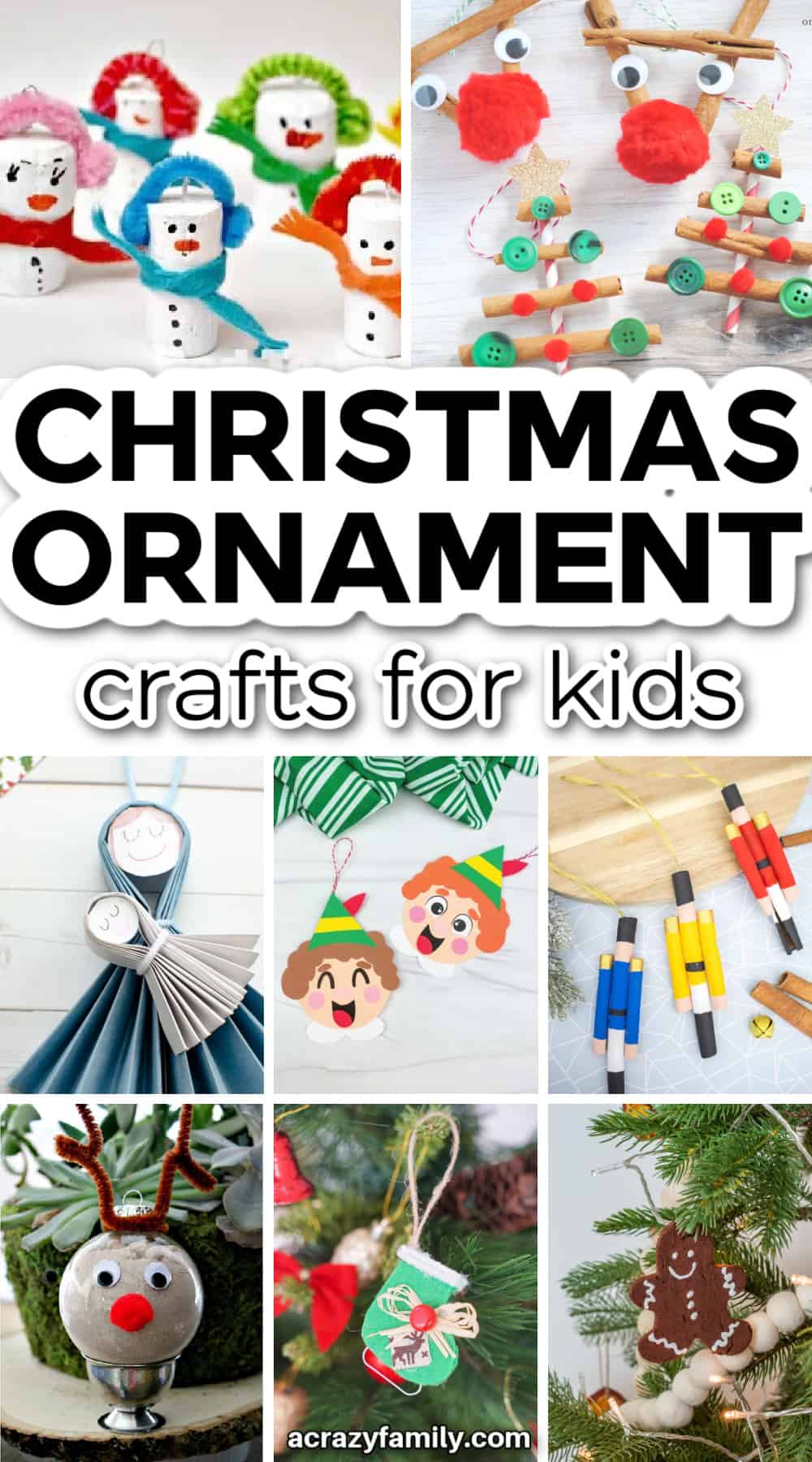 Christmas Ornament Crafts for Kids
The Christmas season is a time for celebration, joy, and creating memories with loved ones. One of the most beloved traditions during this time is decorating the Christmas tree with colorful ornaments.
Instead of buying store-bought ornaments, why not make your own with your children? It's a great way to spend quality time together while also adding a personal touch to your holiday decor.
Just click on the individual ideas to find the instructions and supplies, along with everything you need to know about making these ornaments with your kids!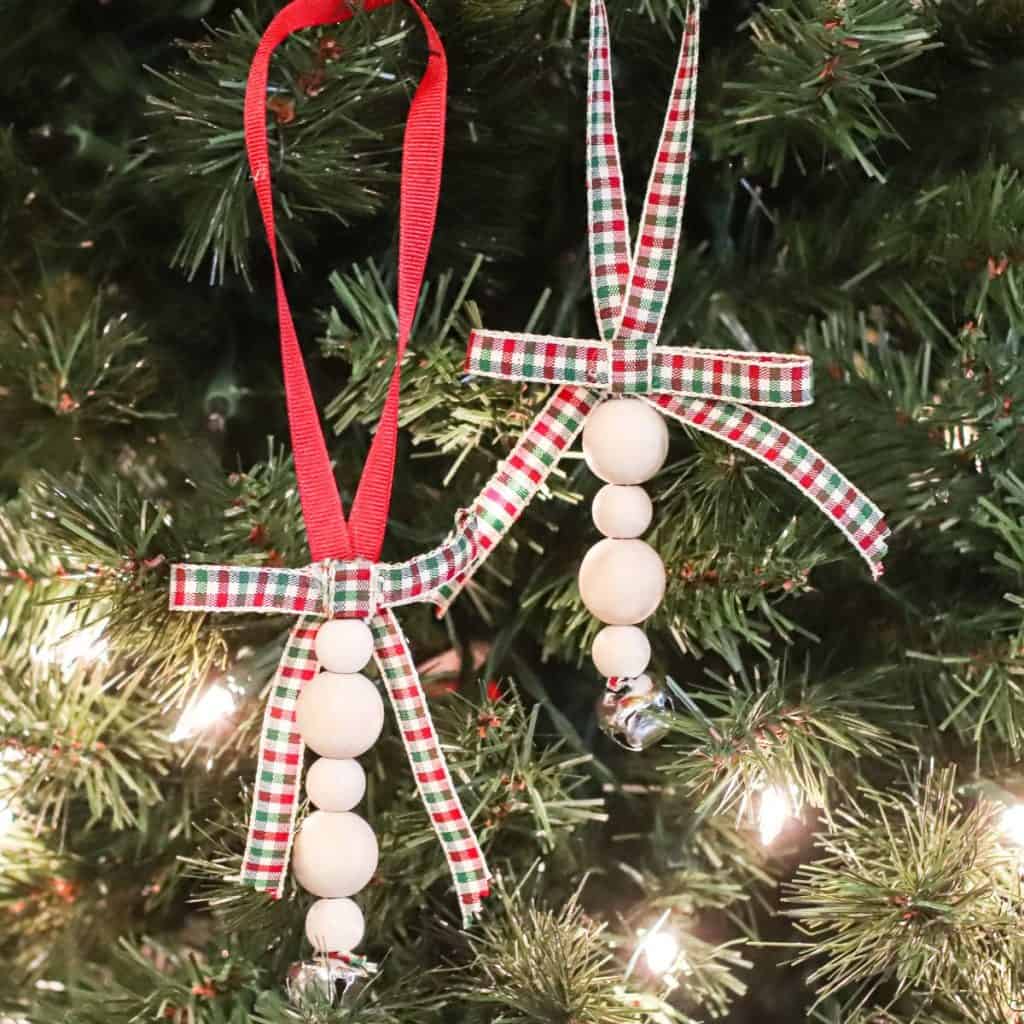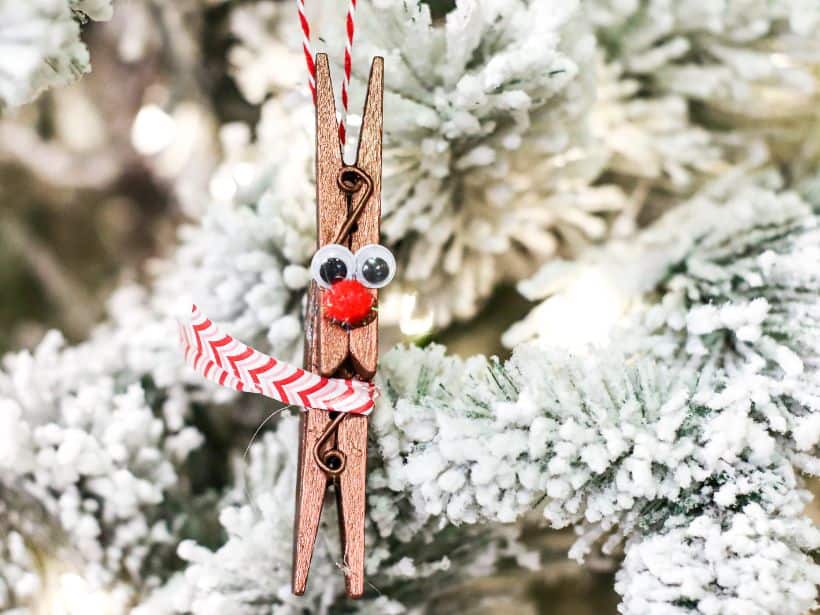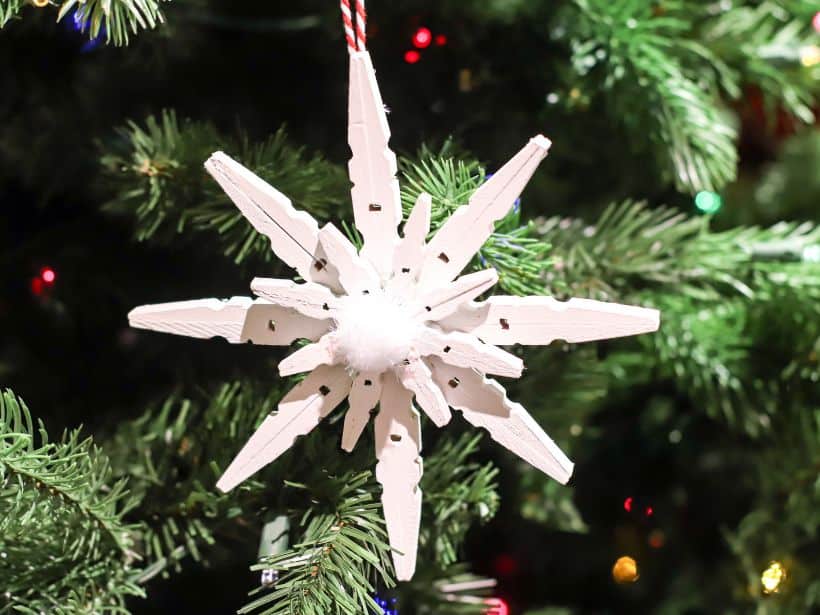 Layered Snowflake Christmas Ornament
Making this snowflake ornament is easy and only requires a few materials that you may already have on hand. This quick project can be completed in less than 30 minutes, making it the perfect last-minute Christmas decoration.
Go to the Tutorial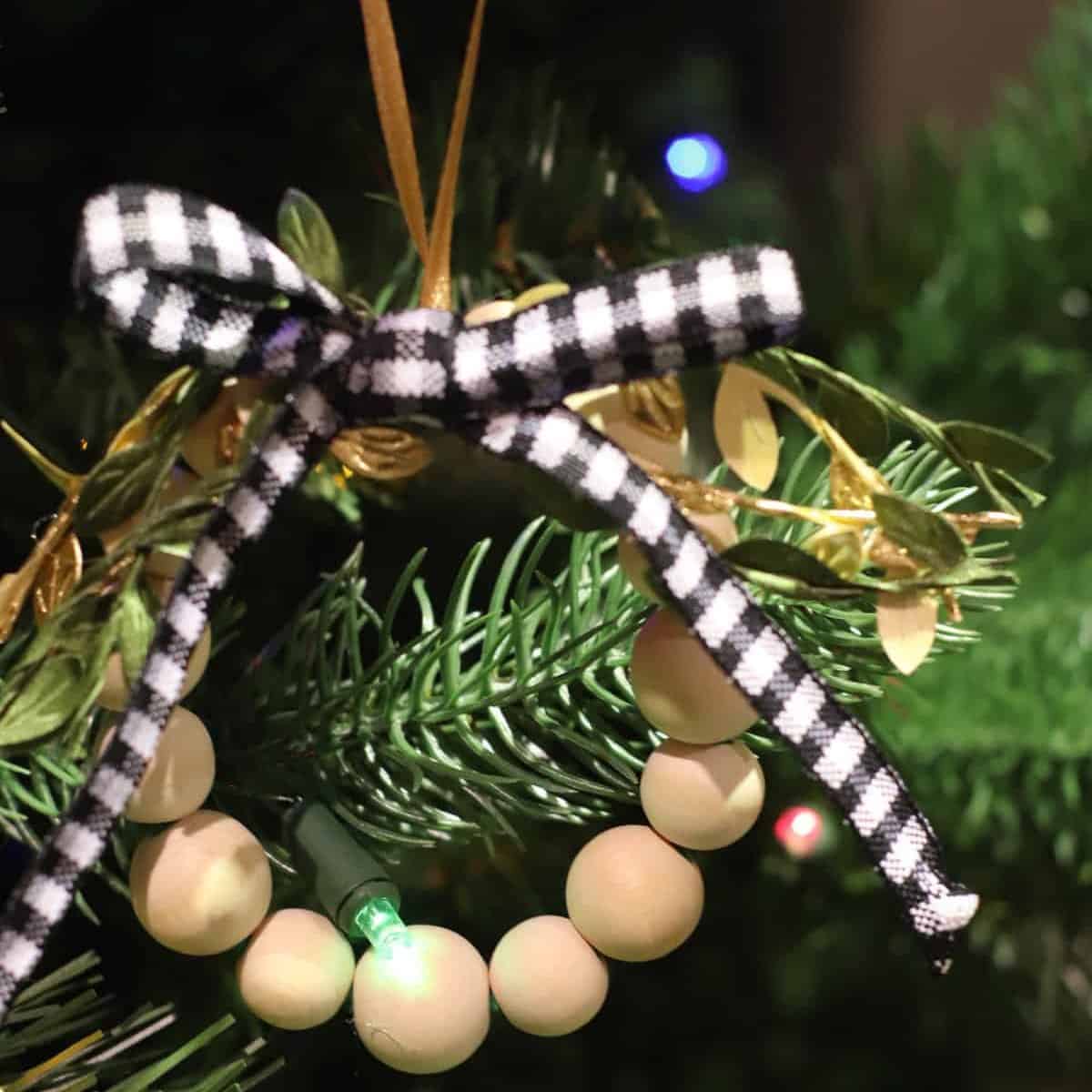 Wooden Bead Christmas Ornament Craft
Add a rustic touch to your Christmas tree this year with these simple yet charming wooden bead ornaments. These ornaments are a perfect addition to any farmhouse or country-style holiday decor and can be customized with different bead sizes, colors, and patterns.
Go to the Tutorial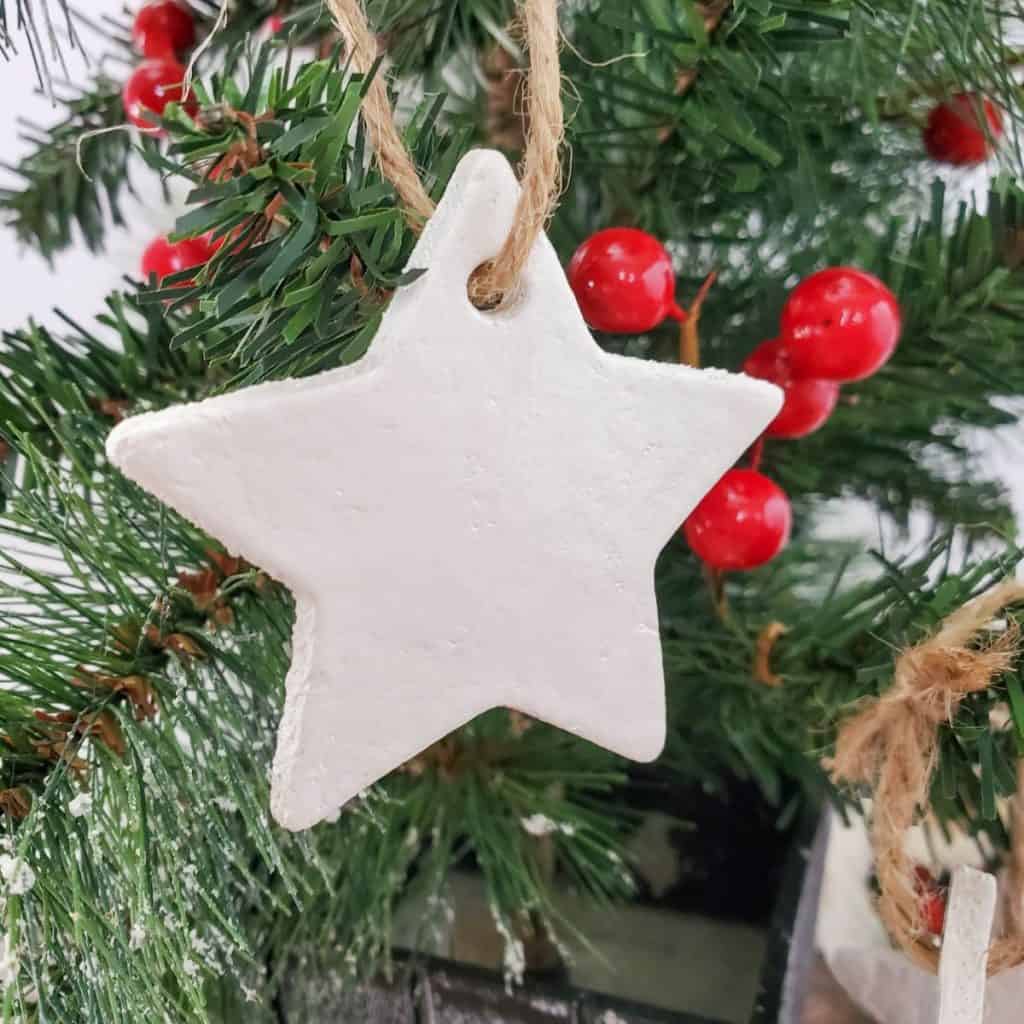 Salt Dough Star Ornaments
This simple holiday craft is a perfect project for the family to do together. The ornaments can be used on your tree, and/or given as gifts. You could even tie them to presents!
Go to the Tutorial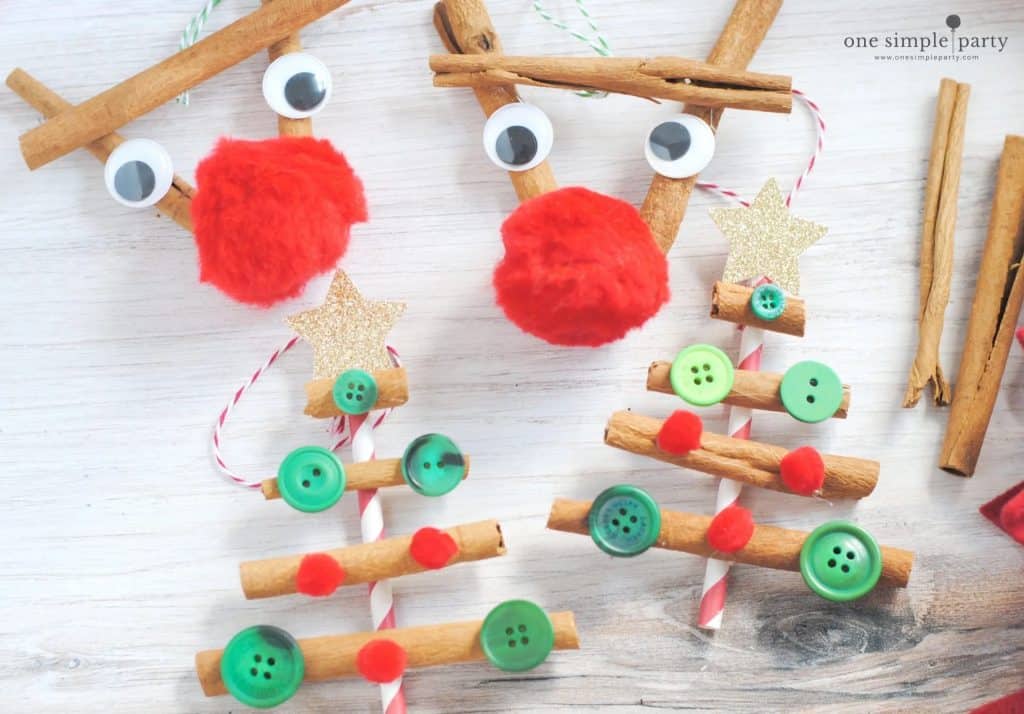 Cinnamon Stick Ornaments
These cinnamon-scented ornaments are adorable and smell amazing. They're the perfect topper for a wrapped gift or add to a Christmas tree. (get the tutorial from One Simple Party)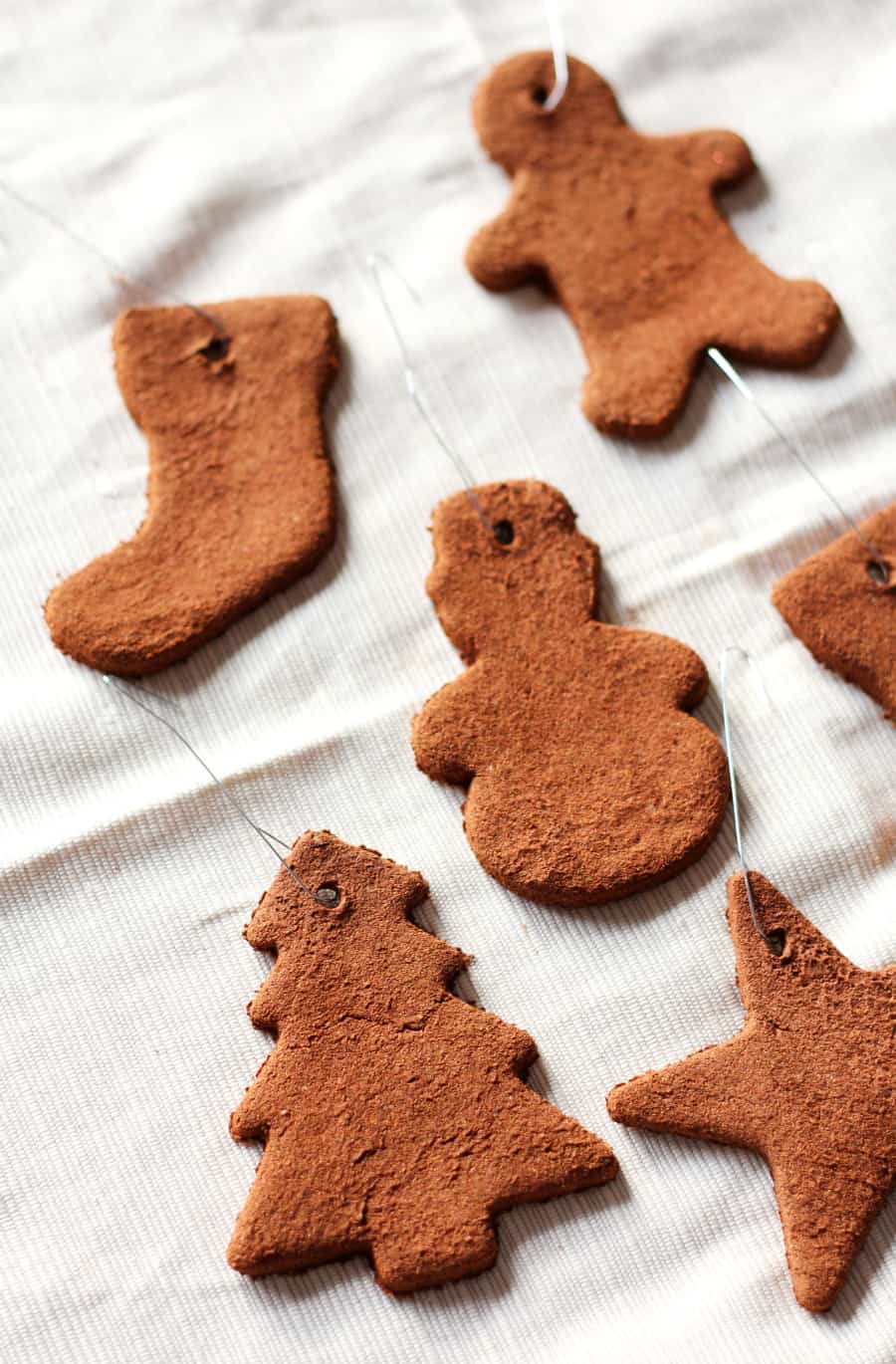 Homemade Cinnamon Ornaments
All you need is 2 ingredients to make these super simple and easy Homemade Cinnamon Ornaments! A great DIY holiday craft or fun Christmas gift for both kids and adults to make and customize! (get the tutorial from Strength & Sunshine)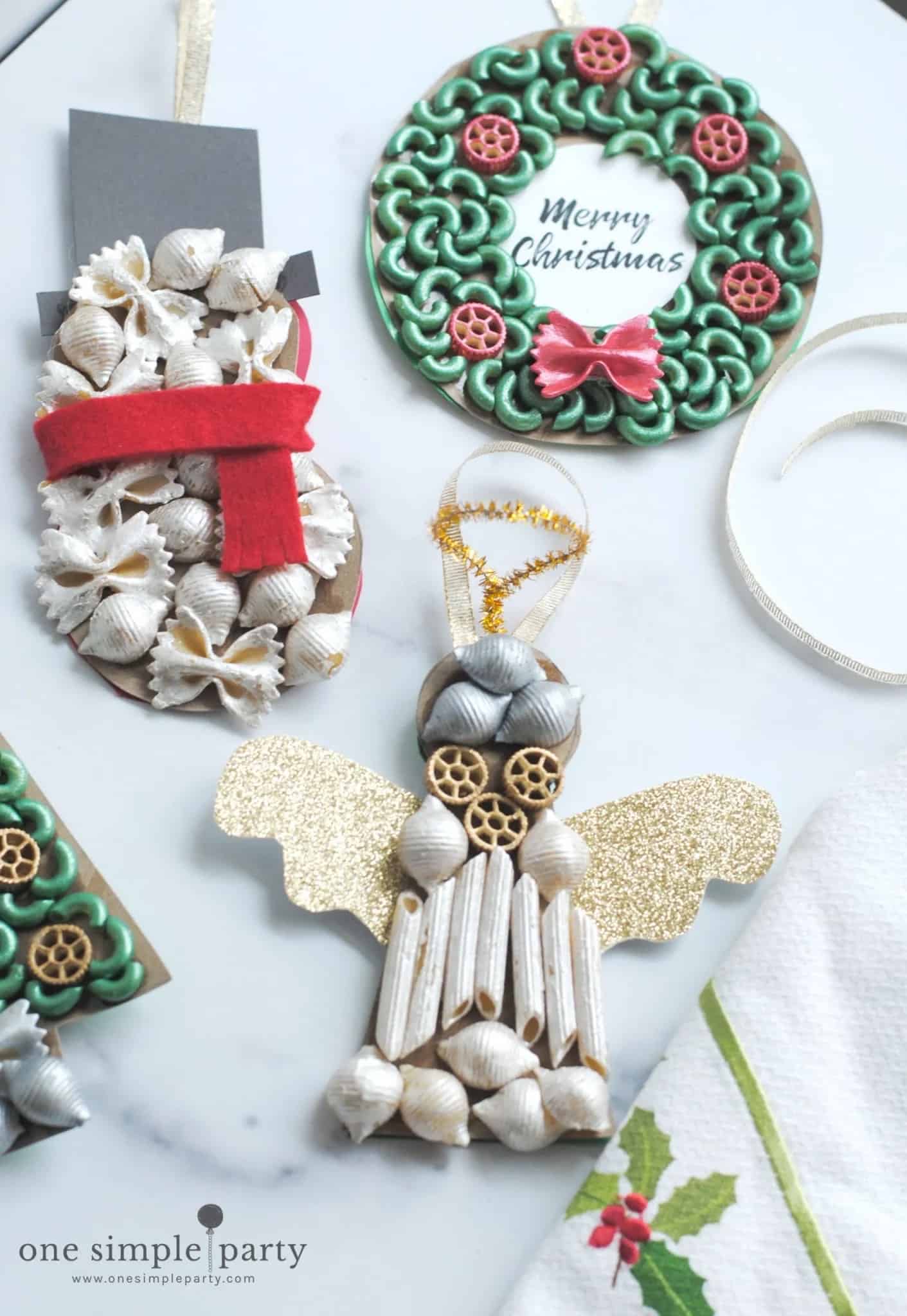 Christmas Pasta Ornaments Craft
These pasta ornaments are a beautiful way to add a handmade touch to your Christmas tree. With four different designs, It's hard to pick just one favorite. (get the tutorial from One Simple Party)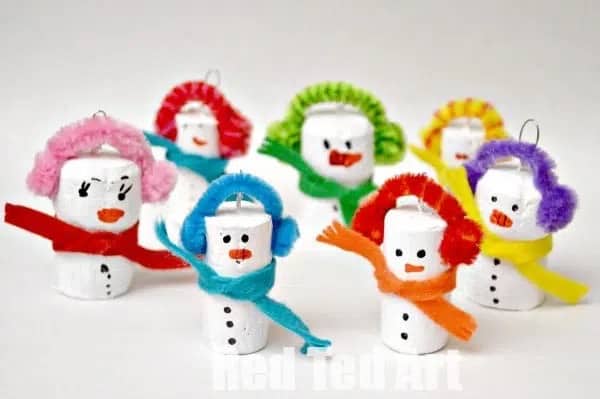 Snowman Cork Ornaments
Make these adorable and easy snowman cork ornaments with your kids this Christmas to decorate your tree or give away as gifts! (get the tutorial from Red Ted Art)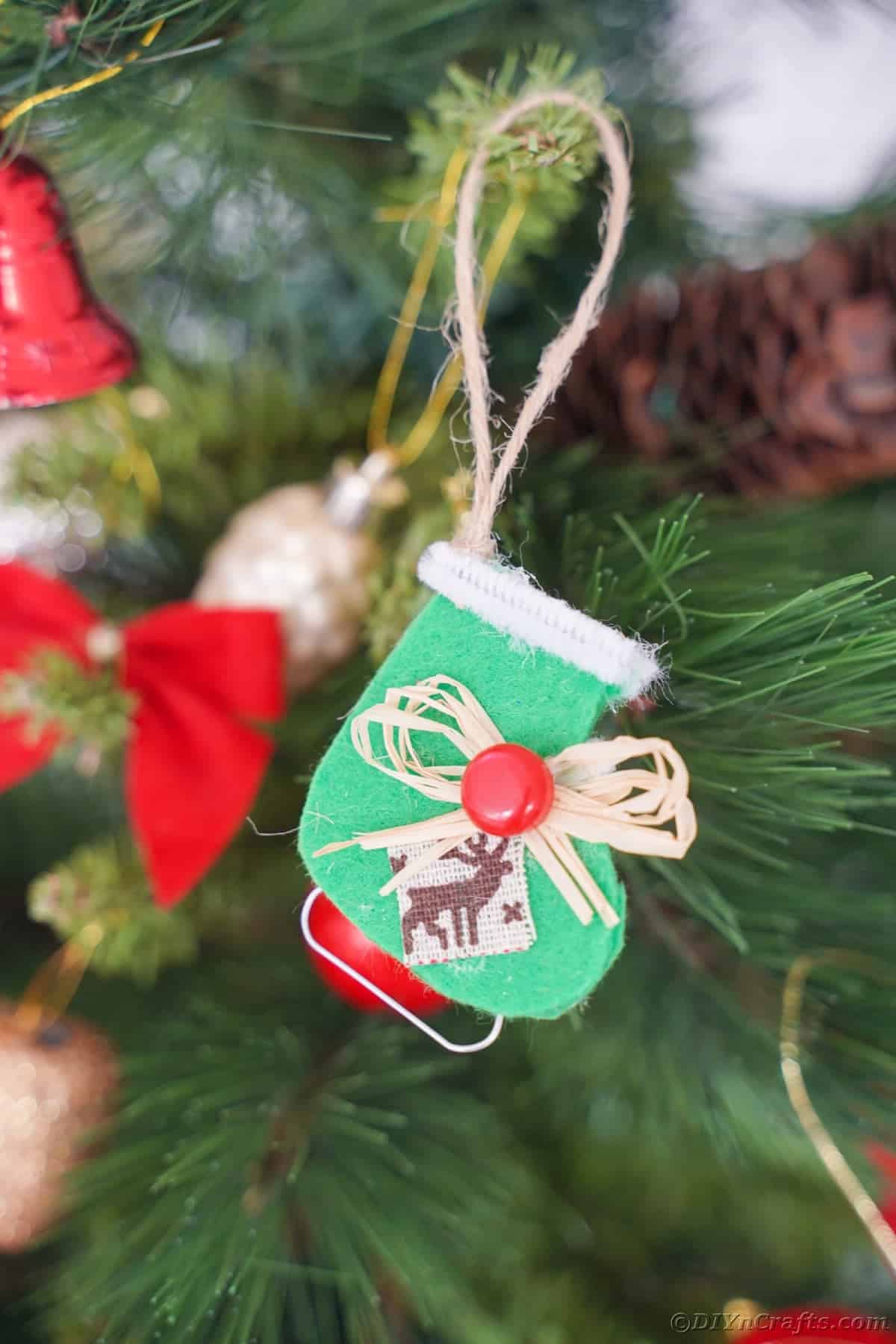 Felt Ice Skate Christmas Ornament
This felt ice skate Christmas ornament is the perfect way to get into the holiday spirit! It's easy enough that even young children can help make them, and it makes a beautiful decoration. (get the tutorial from DIY & Crafts)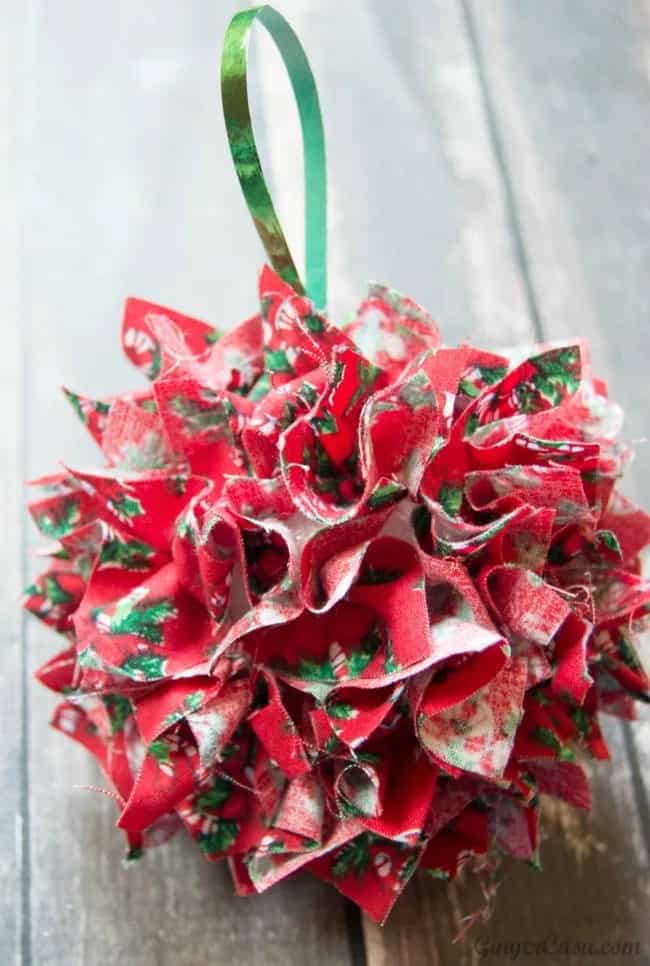 DIY Fabric Christmas Ornament
This DIY Fabric Christmas Ornament is a great way to start a tradition with your kids. Take them shopping with you and let them pick out the styrofoam balls and fabric, and it will make it extra special! (get the tutorial from Ginger Casa)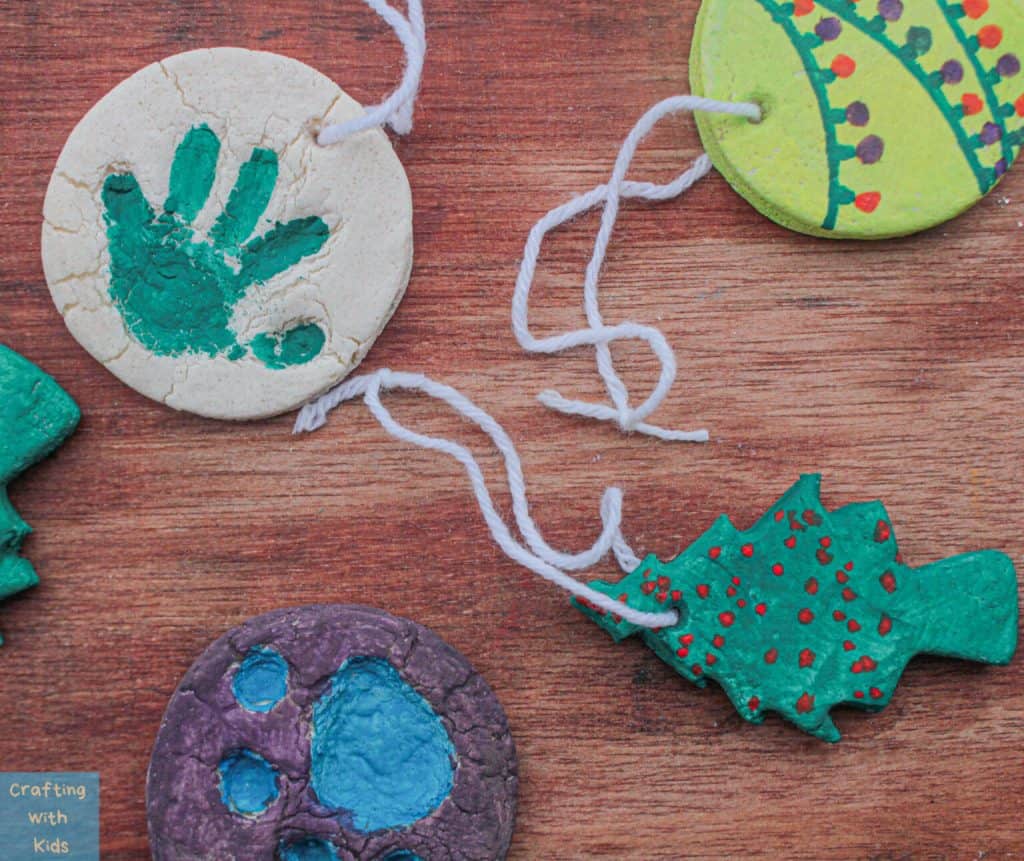 Salt Dough Ornaments for Christmas
These salt dough ornaments will be a perfect way to keep kids busy and entertained. Not only does this work as an activity that the whole family can enjoy together, but it also makes these adorable homemade ornaments that can be hung up on the Christmas tree or anywhere else. (get the tutorial from Crafting with Kids)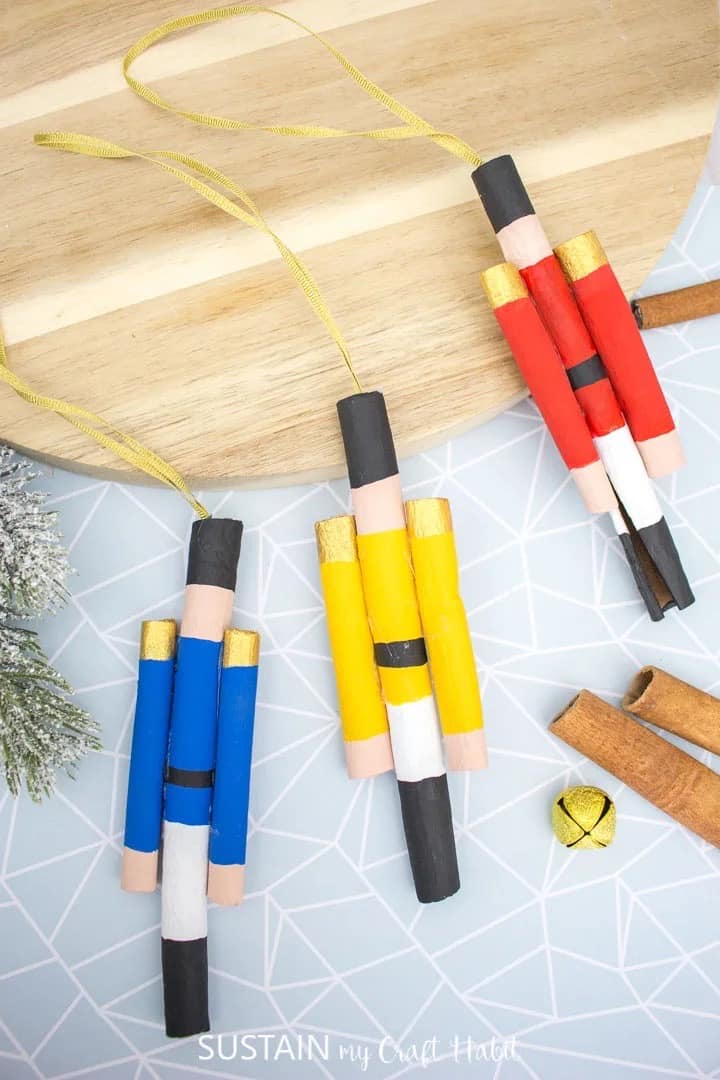 Nutcracker Cinnamon Stick Ornaments
Making ornaments using cinnamon sticks is a classic Christmas craft, and these nutcracker cinnamon stick ornaments will be a favorite with your kids! (get the tutorial from Sustain my Craft Habit)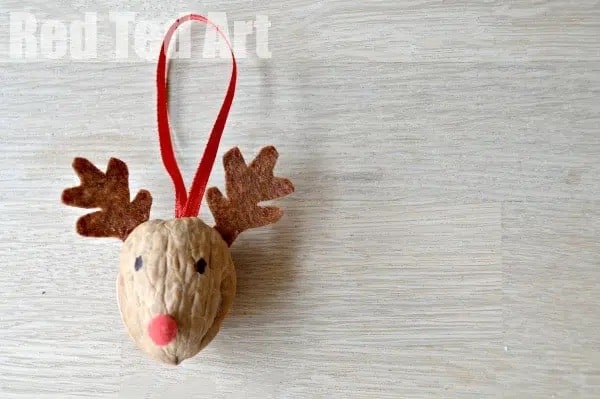 Walnut Reindeer Ornaments
Kids will love making these reindeer ornaments from walnuts and you will love how unique and special they look on your Christmas tree! (get the tutorial from Red Ted Art)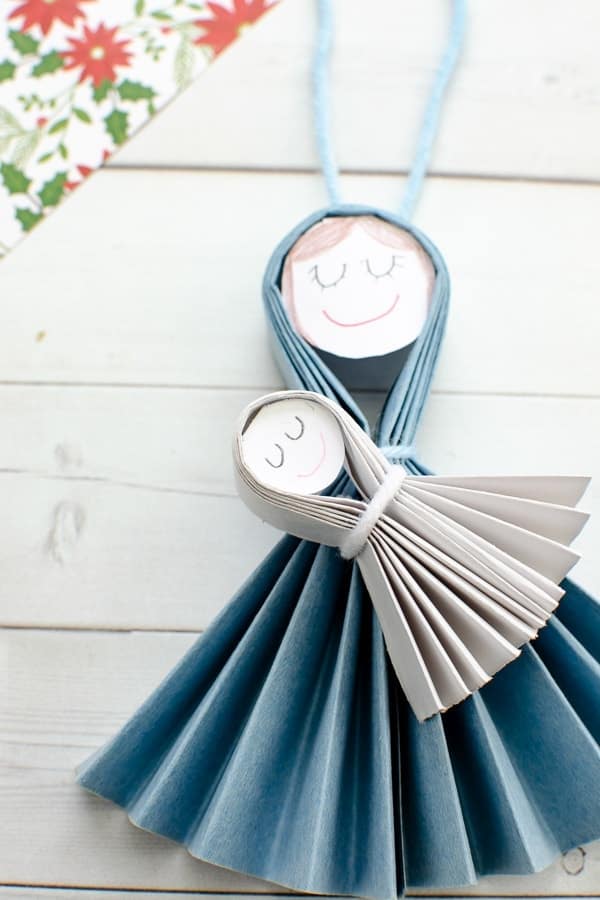 Mary and Baby Jesus Paper Ornament
This Mary and Baby Jesus craft is a super cute craft for kids. It is a great Christmas-time activity for younger kids, and a fun and simple craft. (get the tutorial from Mommy Made That)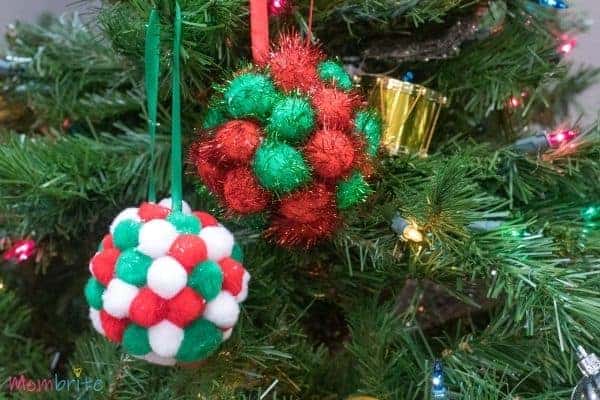 Pom Pom Ball Christmas Ornament
This pom-pom ball Christmas ornament is easy to make with few supplies. It's perfect for a fun Christmas ornament craft you can do with your kids this holiday season! (get the tutorial from Mom Brite)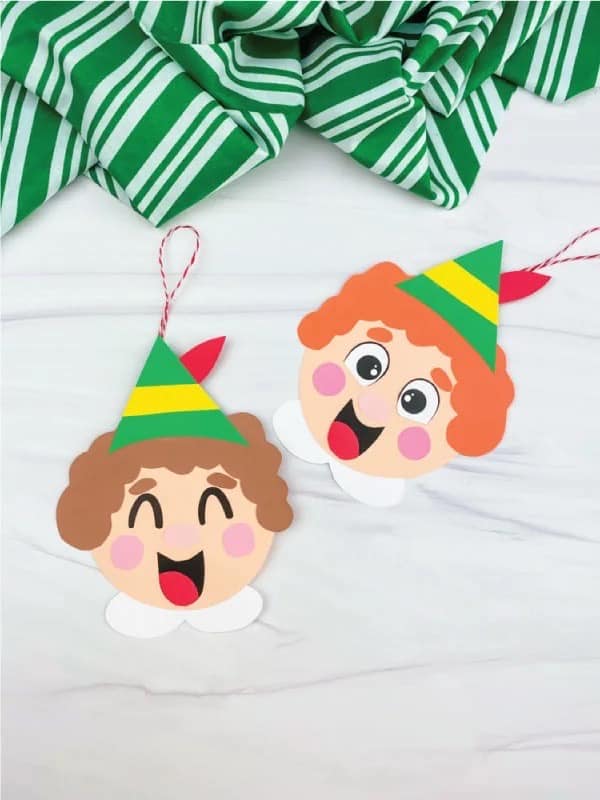 Buddy The Elf Ornament Craft
He's everyone's favorite Christmas elf and now you can make him into an animated decoration for the tree with this Buddy the Elf ornament craft. (get the tutorial from Simple Everyday Mom)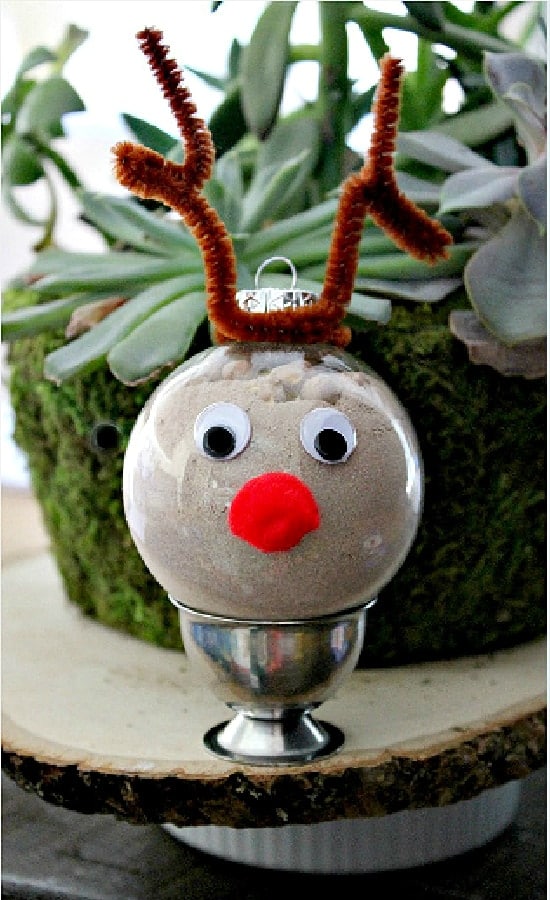 DIY Reindeer Hot Chocolate Christmas Ornament
Kids will love this hot chocolate reindeer ornament. They can make it and hang it on the tree then enjoy yummy hot chocolate on Christmas Eve or Christmas Day. (get the tutorial from Tonya Staab)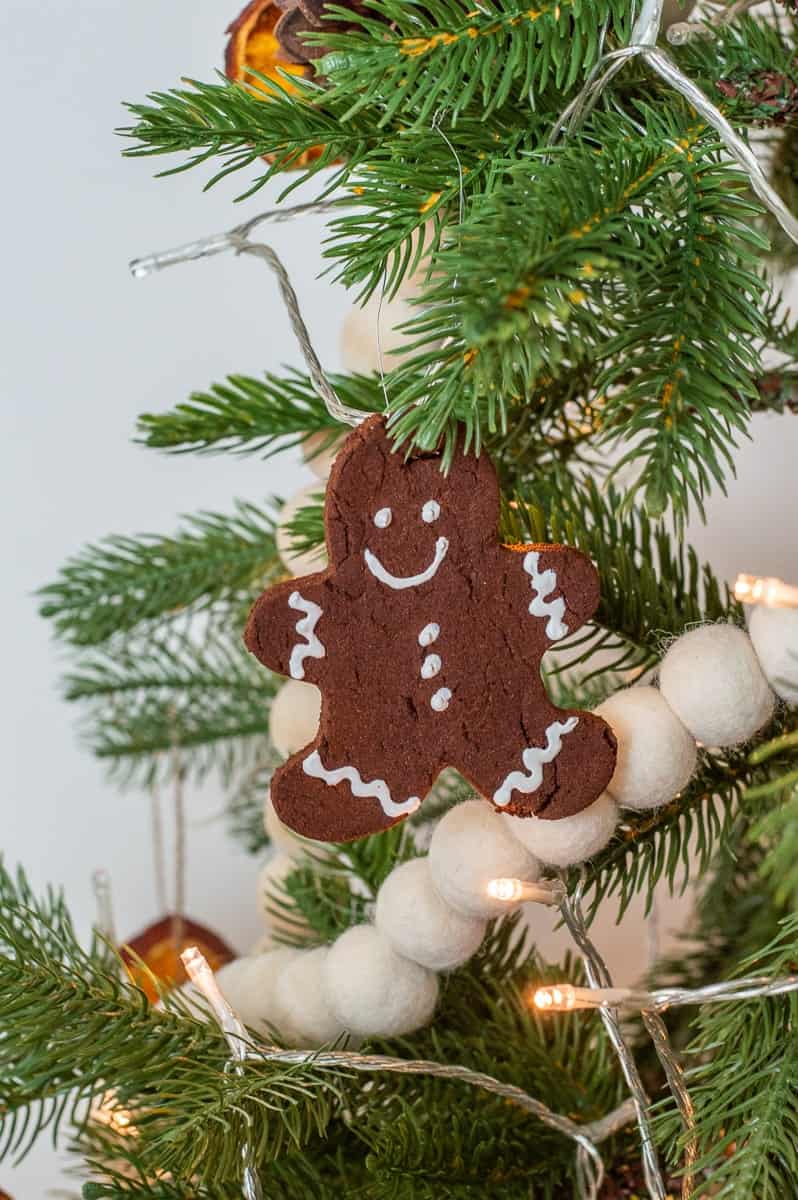 Gingerbread Ornaments
3-ingredient gingerbread ornaments are so fragrant with lots of fresh cinnamon and they are super easy to make! They are sure to be a special tree decoration that your family will cherish for years to come. (get the tutorial from This Vivacious Life)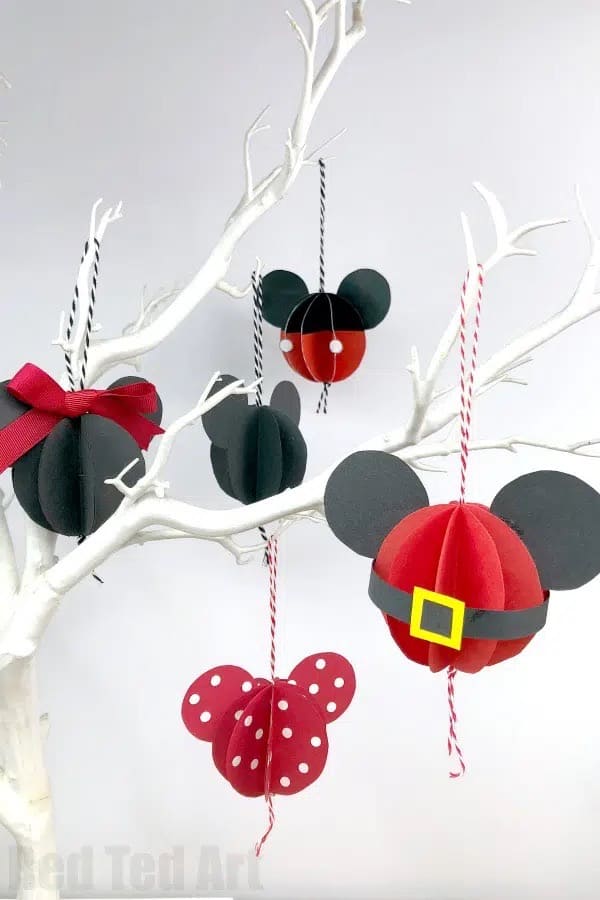 Paper Mickey Mouse Ornaments
Kids will love these easy Paper Mickey Mouse ornaments. Be surprised at just how easy Mickey is to make! (get the tutorial from Red Ted Art)
Making Christmas ornaments with kids is a great way to get your kids involved in decorating for the holidays.
Many of these Christmas ornaments can be customized using whatever craft materials you have. We hope you've found some ideas on this list that will inspire your little ones to have fun decorating the Christmas tree.
More Christmas Fun For Kids