A Complete Guide To Christmas Lights
This post and its photos may contain affiliate links. As an Amazon associate, I earn from qualifying purchases.
Each year in the run-up to Christmas, we see Christmas lights decorated on the outside of houses, added to our Christmas trees, and even special displays put up in our local towns and cities.
Christmas lights are used by people all around the world, but why do we use Christmas lights?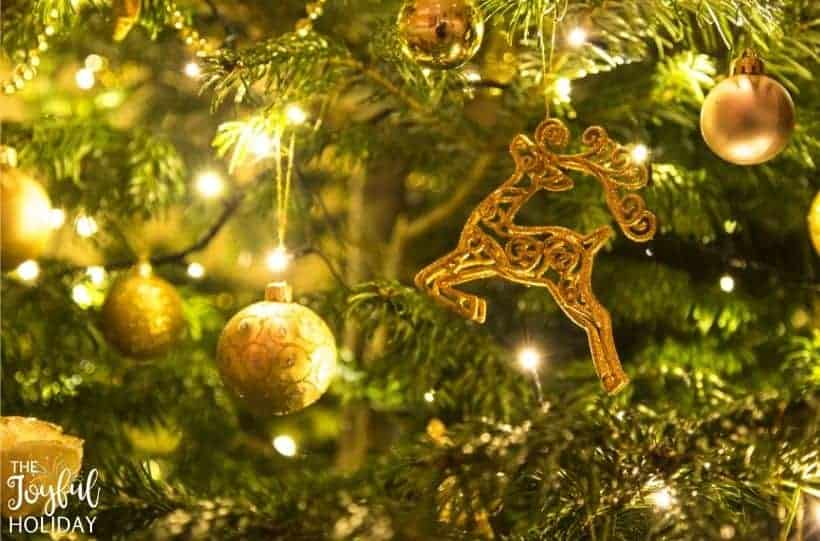 Where did they originate from, and what is their meaning related to Christmas?
Keep on reading to find out all you need to know about Christmas lights and where to see some of the best displays around the world.
What is the History Of Christmas Lights?
Christmas lights began not as you know them today. Germany initially used candles to decorate their trees during the 17th century. The candles would need to be attached to trees with wax or pins and were eventually replaced with candleholders during the 1900s.
The candles were used as a way of illuminating decorative ornaments placed on Christmas trees. This tradition quickly caught on and expanded throughout Europe and eventually the U.S. too.
It wasn't until much later that candles were replaced with electric lights in the early stages of development, closer to what we use to decorate our trees with today.
In 1882, Edward Johnson invented the very first electric Christmas tree lights. He saw an opportunity to replace candles, which were a fire hazard, with electric lights. He developed a magnificent 80 individual lights of red, white, and blue, which circled a large Christmas tree.
However, many people still did not trust electricity as it was a relatively new concept. Plus, Christmas lights were too expensive and were only accessible to the wealthy. Instead, lanterns and glass balls were commonly used to replace candles.
In the early 1900s, the use of electric lights quickly caught on, and companies started producing more affordable options, including the option of renting Christmas lights.
Each decade, more and more Christmas light choices have become available as popularity has increased.
Now, you can see Christmas lights displayed not only on Christmas trees, but outside of people's houses, on decorated garlands, and even as light-up animals and characters.
What Do Christmas Lights Symbolize?
The meaning behind Christmas lights dates back to Pagan times. Pagans believed that creating light during the winter solstice, such as bonfires and candles, symbolized the rebirth of the sun. They believed it helped heal the sun turning the long nights into days.
When Christianity spread around the world, it incorporated the concepts Pagans had and created a new meaning to light.
Christians use candles and Christmas lights as a symbol of Jesus as "the light of the world". The lights represented:
The starry night when Jesus was born
The light he brings to the earth in times of darkness
A light of hope to all.
Though many Christians still link the light of Christ to Christmas lights, many incorporate putting up Christmas lights as more of a Christmas family tradition.
Are Christmas Lights Used Around The World?
Yes, they are!
As mentioned, Christmas lights for most people are seen as more of a family tradition than put up for religious reasons.
Christmas lights have even been incorporated in local competitions of who has the best lights, with visitors traveling from afar to see. There is even this Christmas light finder so you can find some of the best Christmas lights each year local to where you live.
Light shows, displays, and large light lanterns are just some of the spectacular sights you can see around the world, from America to the UK, France to Japan.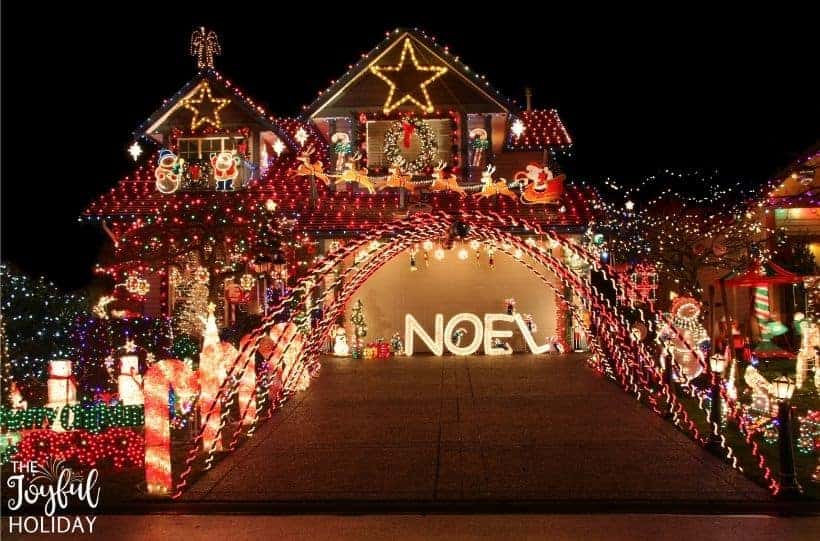 Best Place To See Christmas Lights
Rockefeller Center, New York
Since 1931, there has been a huge Christmas tree erected outside of the Rockefeller Center in celebration of Christmas. This tree is usually a Norway Spruce and was 79ft tall in 2021.
The tree is spectacularly decorated with over 50,000 LED lights and often has a huge star placed on top.
It is best to visit the Rockefeller tree towards the end of November and throughout December. The lights are lit every day between 6 am-12 am, with a full 24 hours of being lit on Christmas day itself.
Whilst in New York, why not take a trip to visit one of their best Christmas markets and enjoy skating on their many temporary ice rinks?
Japan
Japan has taken Christmas lights to another level with so many options to choose from it's difficult to narrow down. Here are three of the best Christmas light displays to see in Japan:
Kobe Luminaire is one of the oldest illuminations in Japan that began in 1995. The illuminations were inspired by the Great Hanshin Earthquake and were designed as a means of giving victims hope to help them recover.
Millions of lights brighten the flower park making this one of the largest light events in Japan. From lights covering the ground to light tunnels, this display does not disappoint.
With over 6 million LED lights, visiting Kanagawa will leave you awestruck. This display includes full hills covered in lights, animated lights on water, light tunnels, and even themed displays every year.
Lithuania
Lithuania goes over and above every single year with its Christmas lights. Different cities over something new to experience. In 2021, you could visit a giant Christmas wreath in Kaunas, Alice in Wonderland-themed lanterns in Pakruojis Manor, and a digital light show in Druskininkai.
But the very best has to be the stunning lit tree hiding a real Christmas tree inside. The remarkable fact about this light installation is its modern methods are eco-friendly as it is powered by processed coffee grounds.
Sandringham, UK
It was incredibly difficult to narrow down the choices available for the best places to see Christmas lights in the UK. However, Sandringham certainly knows how to celebrate Christmas in style with something for the whole family.
Sandringham offers incredible lights to decorate several trees around the park, fields full of LED balls, and a light tunnel to walk through.
With additional activities such as toasting marshmallows, enjoying hot chocolate, or even participating in the vintage fairground rides, Sandringham puts the magic in Christmas with its Christmas light displays each year.
Melbourne, Australia
Fed Square within the center of Melbourne is turned into an incredible display of Christmas decorations and Christmas lights each year. From a huge, decorated Christmas tree, display of lights, and even Santa's workshop, Melbourne will certainly put you in the Christmas spirit.
Each week from 12th November in the run-up to Christmas, new displays are added to bring even more excitement.
Christmas lights not only have an incredible history to tell but also offer significant religious meanings and hold important family traditions.
Whenever we see Christmas lights during the holiday season, it brings people closer together and warms our hearts.
Whatever your reason for putting up Christmas lights, they hold a special place in our hearts and are enjoyed by millions around the world each year.