Christmas Cheesecake Recipes to Indulge Post-Christmas Dinner
Cheesecake is a classic and favorite dessert for so many people, so these Christmas cheesecake recipes are the perfect dessert to make for your family dinner, holiday party, or just because!
With all different traditional Christmas flavors like gingerbread, cranberry and orange, peppermint, eggnog, pecan and so much more, you will not be able to choose just one recipe to make this year!
So pick a few to try and enjoy your creamy Christmas cheesecake while the season lasts!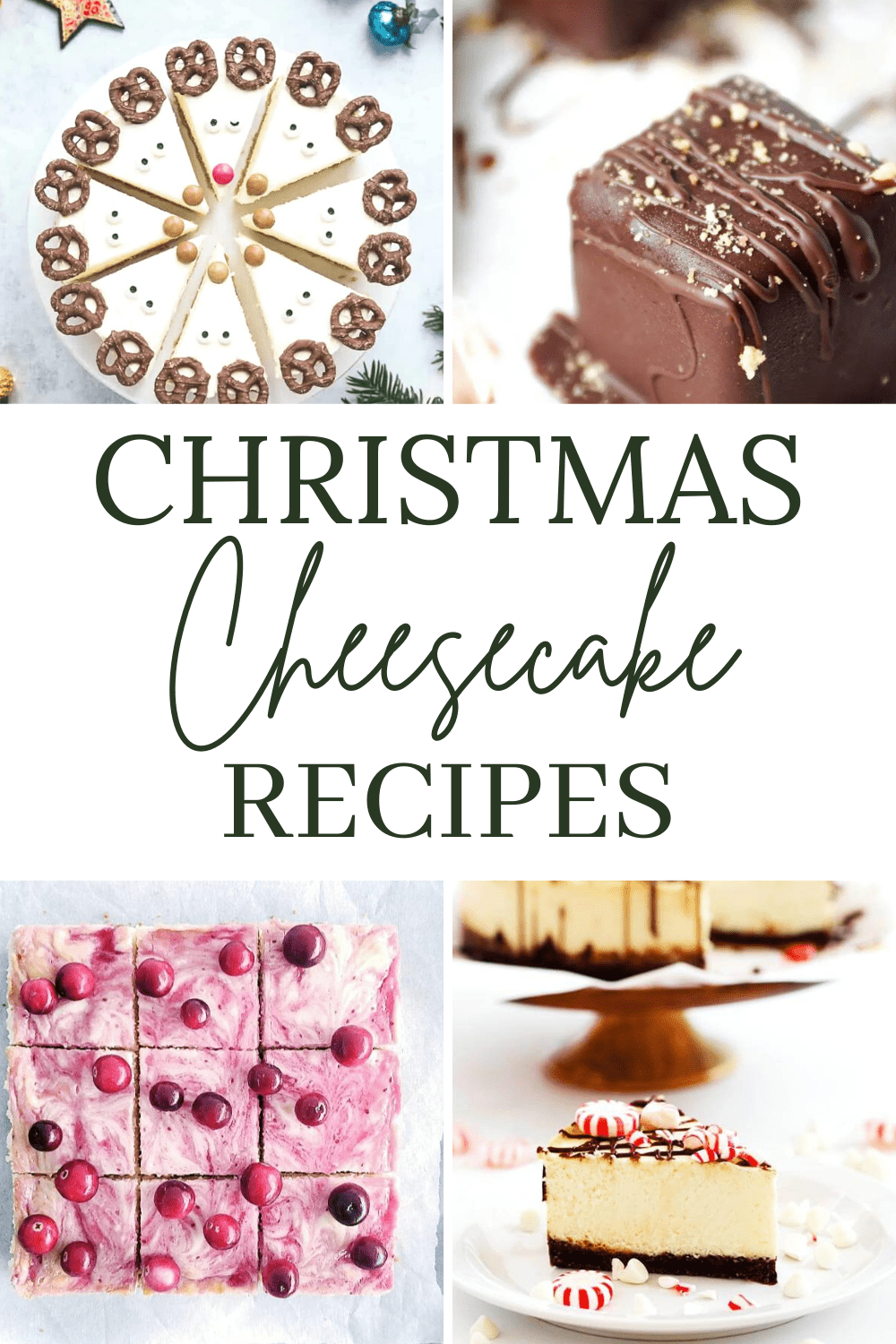 Here are a few of our favorite desserts on A Crazy Family:
If you are looking for a super simple yet delicious cookie, then look no further than these Caramel Apple Cookies! They are so simple to make and have the delicious taste of caramel apples.
Wait until you see this yummy Chocolate Concrete! Crunchy on the outside, soft on the inside, and absolutely delicious. This retro bake is a true childhood favorite.
The Best Cheesecake Recipes For Christmas
There are many different ways to make cheesecakes, and this list features delicious recipes for traditional and non-traditional cheesecakes perfect for your holiday celebrations.
#1. Gingerbread Cheesecake with Gingersnap Crust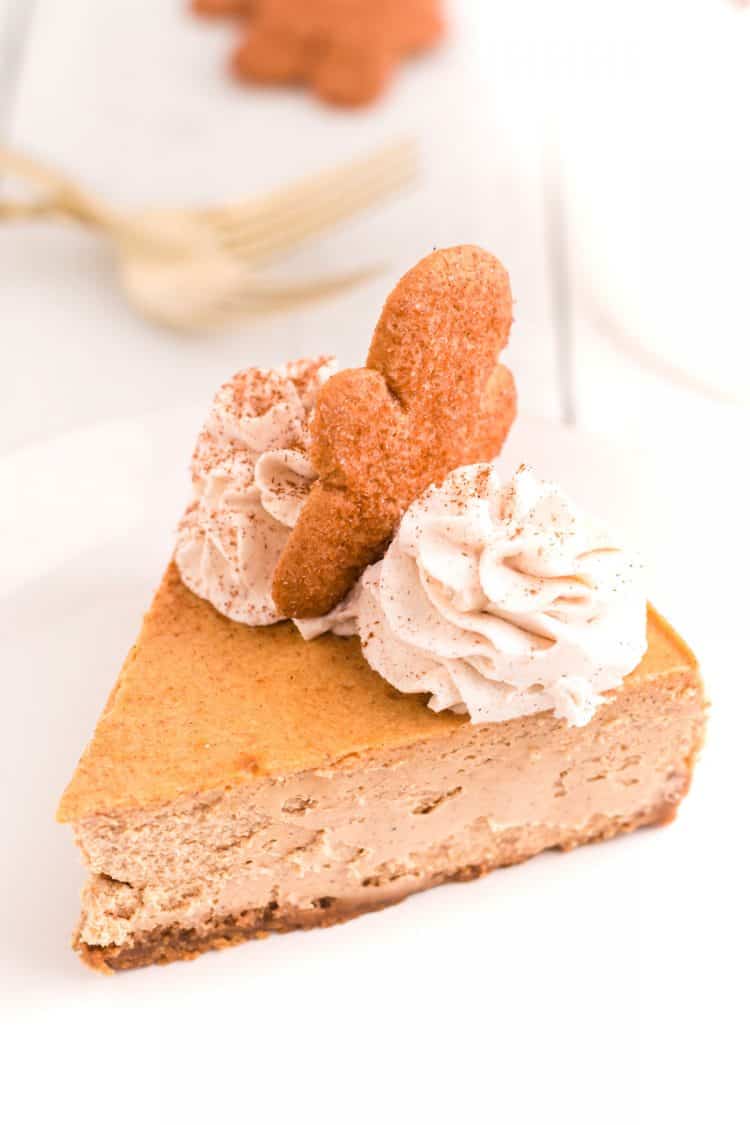 Creamy, delicious, and absolutely bursting with holiday flavor, this Gingerbread Cheesecake is a holiday must! With a gingersnap crust, creamy spiced filling, and topped with tasty ginger whipped cream it's perfect for the holidays! (Recipe available from Sugar and Soul)
#2. Cranberry and Orange Cheesecake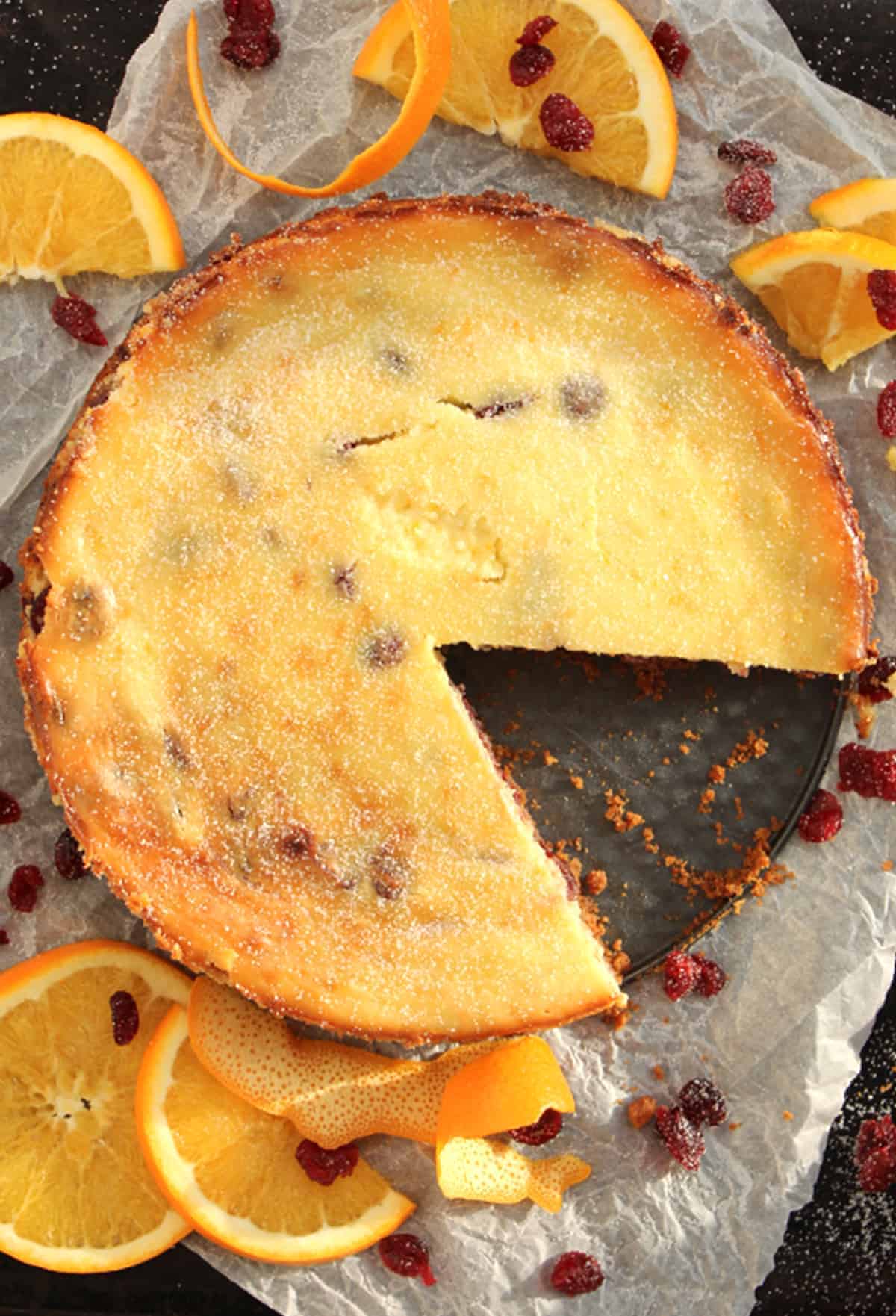 This festive cranberry and orange cheesecake is really quick and easy to make. Made with fresh oranges, dried cranberries, and a ginger crust, this dessert is perfect to serve at Christmas. (Recipe available from Slow The Cook Down)
#3. Peppermint Bark Cheesecake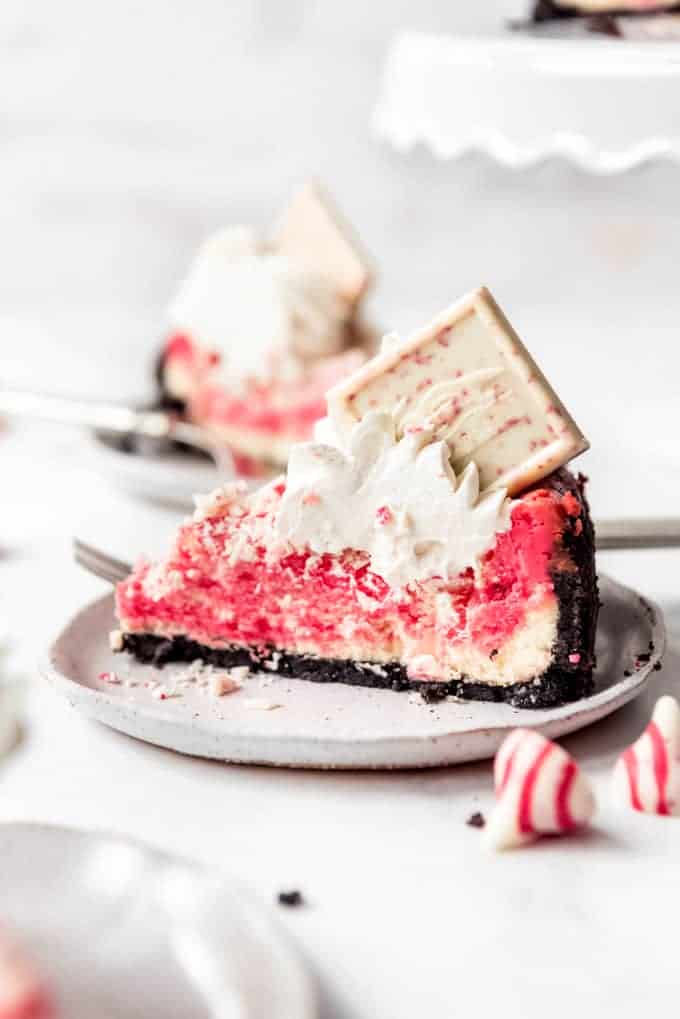 This easy Peppermint Cheesecake is a festive showstopper with a chocolate Oreo crust, swirls of peppermint, and topped with peppermint bark & whipped cream! It's a delightful dessert that is the perfect finish to your Christmas dinner! (Recipe available from House of Nash Eats)
#4. Chocolate Covered Cheesecake Bites
Learn how to make Cheesecake Bites which are the perfect bite-sized Chocolate Covered cheesecake Christmas dessert! (Recipe available from The Forked Spoon)
#5. Eggnog Cheesecake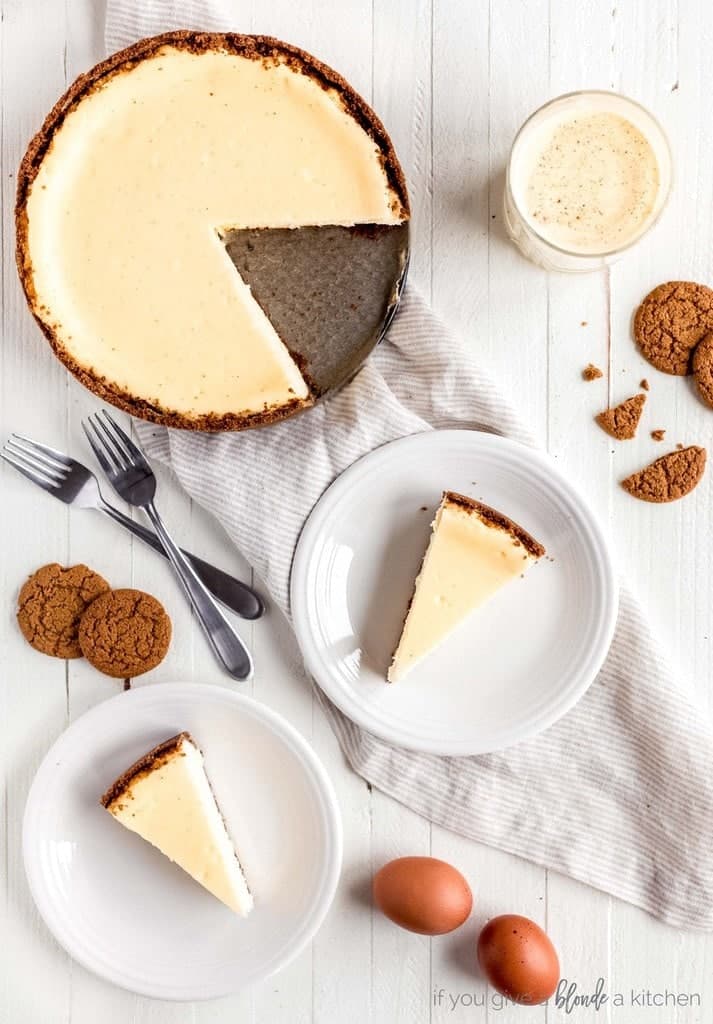 Eggnog cheesecake has a rich, creamy filling that sits on a spiced gingersnap crust. This holiday dessert is a hit! (Recipe available from If You Give a Blonde a Kitchen)
#6. White Chocolate Peppermint Cheesecake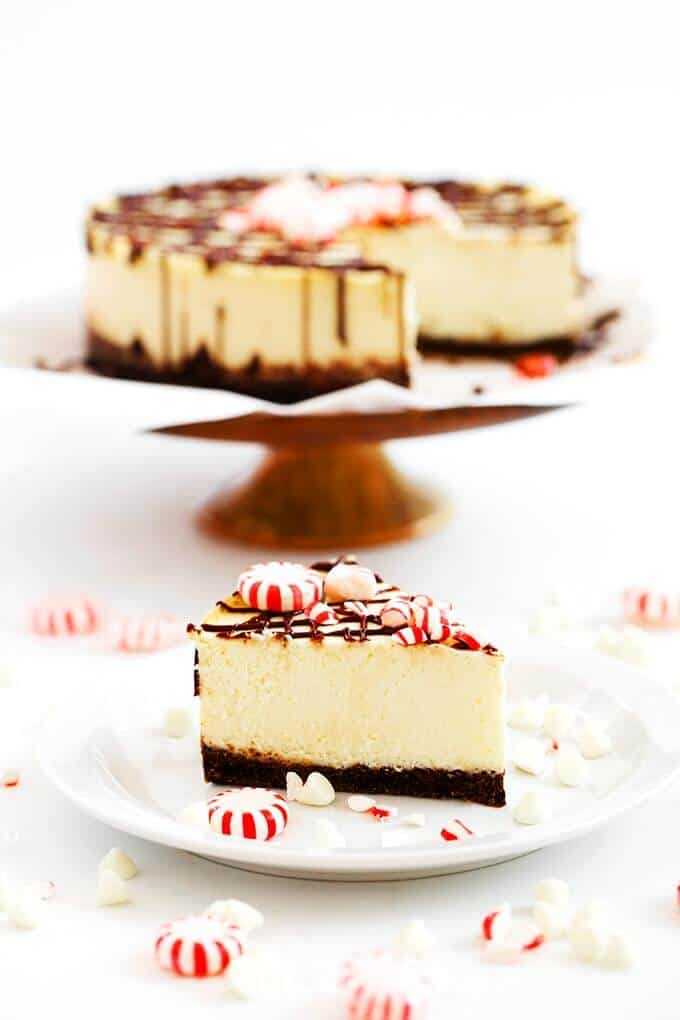 The Holidays can now officially begin with this wonderful dessert, Instant Pot White Chocolate Peppermint Cheesecake! Easy to make and full of delicious Holiday peppermint flavor. (Recipe available from Simply Happy Foodie)
#7. No-Bake Reindeer Christmas Cheesecake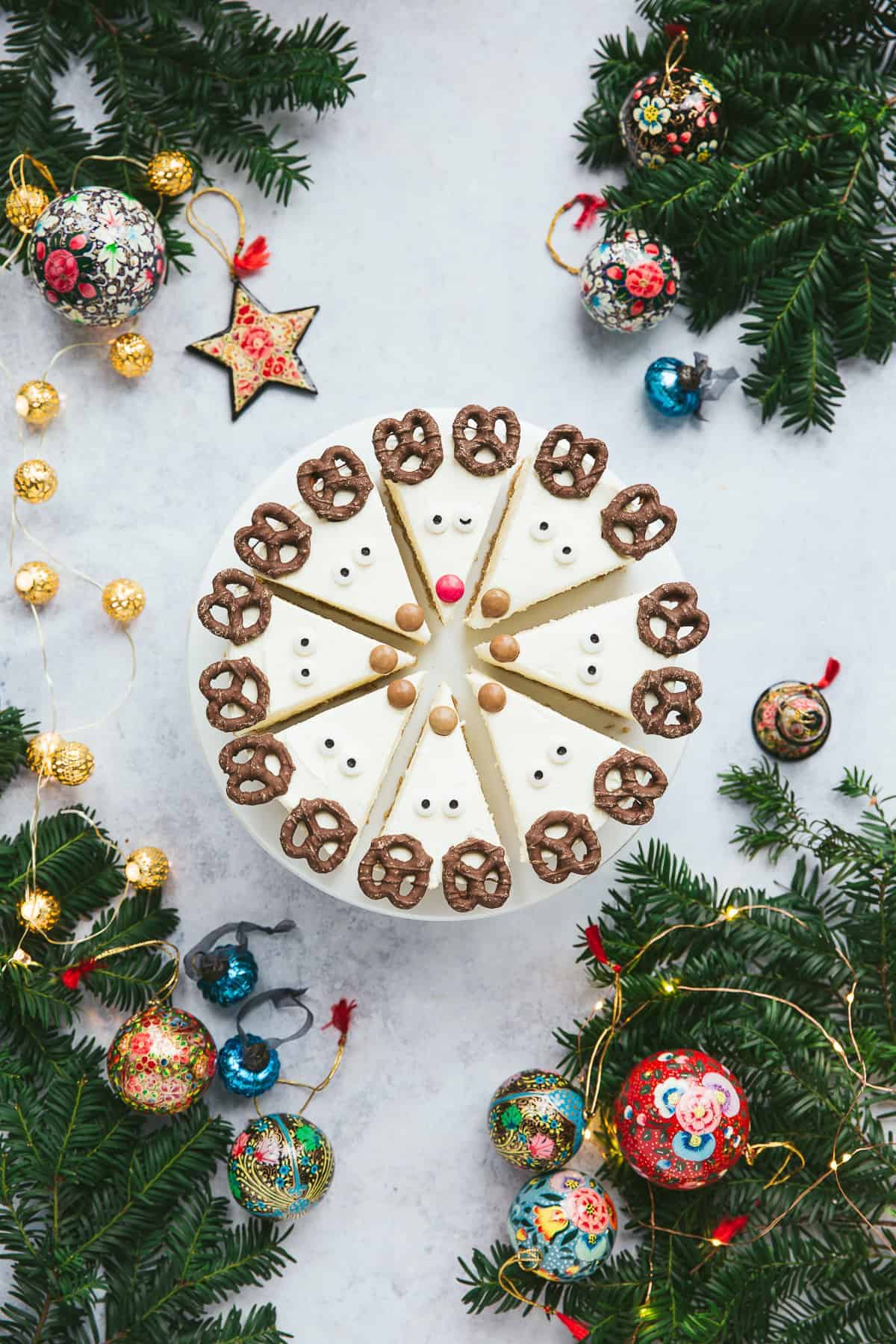 A beautiful no-bake vanilla cheesecake with festive reindeer decoration that will bring Christmas cheer to all! (Recipe available from Amy Treasure)


#8. Winter Spiced Pecan Caramel Cheesecake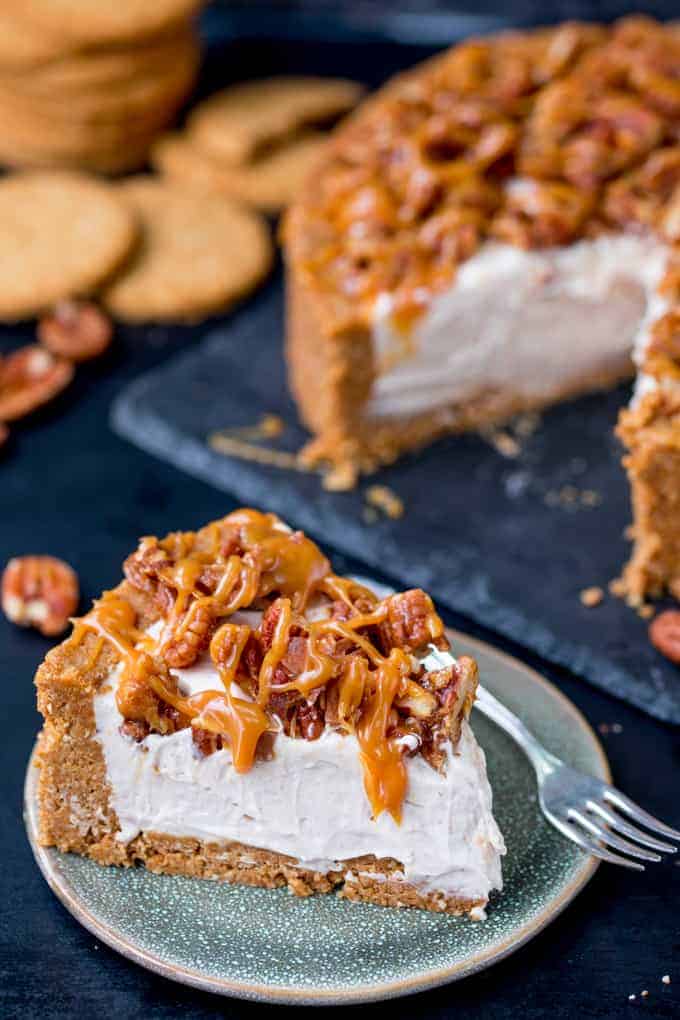 ​​This Winter Spiced Pecan Caramel Cheesecake is an ideal dish for a celebration party table! It's also made ahead, no-bake and gluten-free! (Recipe available from Kitchen Sanctuary)


#9. Orange Chocolate Cheesecake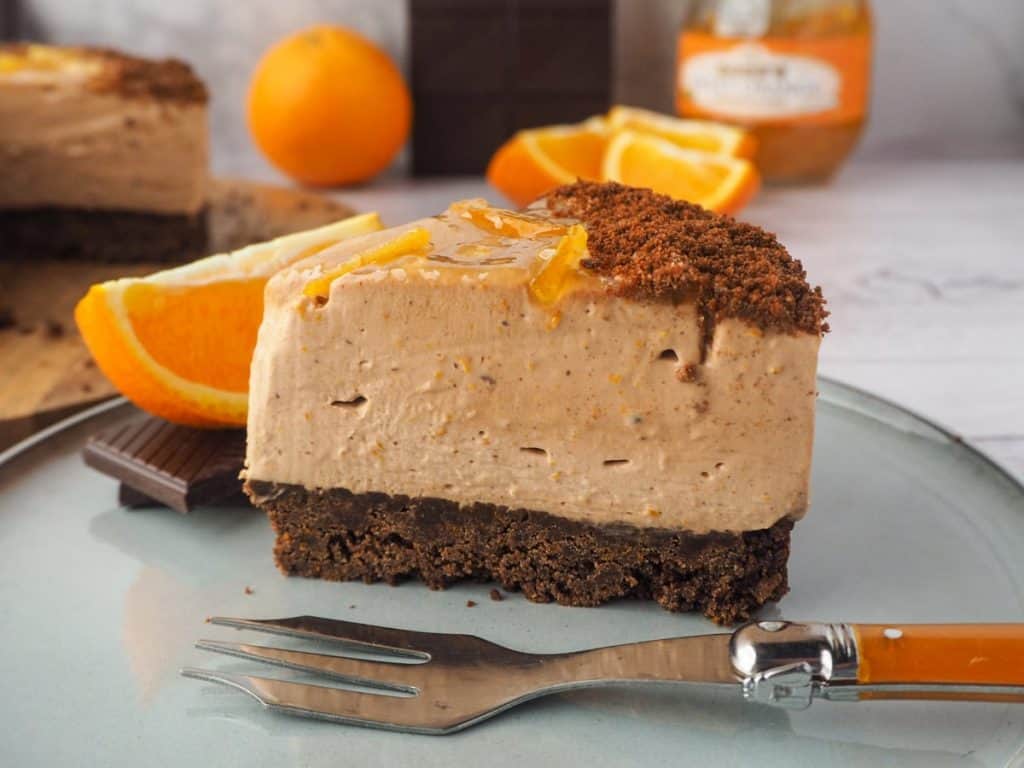 This chocolate orange cheesecake takes these two fabulous flavors and elevates them to a new level, with a buttery chocolate base and decadent chocolate orange filling. (Recipe available from Keep Calm and Eat Ice Cream)
#10. Cranberry Cheesecake Bars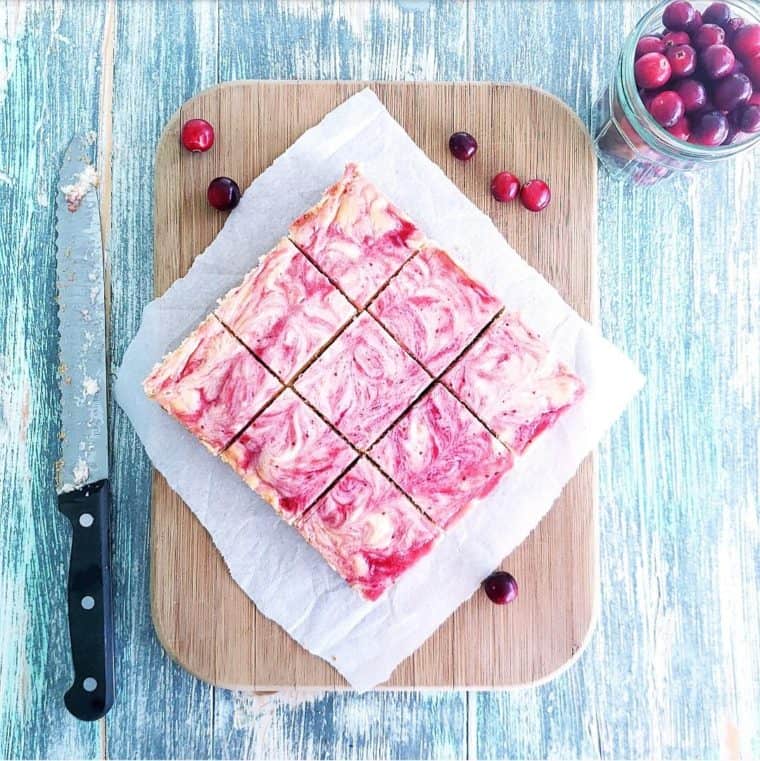 Tis the season to make Cranberry Swirl Cheesecake Bars. Smooth, creamy, and swirled with cranberry syrup, the festive filling is stacked on a crumbly graham cracker crust. Switch up your holiday desserts this year with this guilty little pleasure. (Recipe available from Whisking Wolf)


#11. Amaretto Mascarpone Cheesecake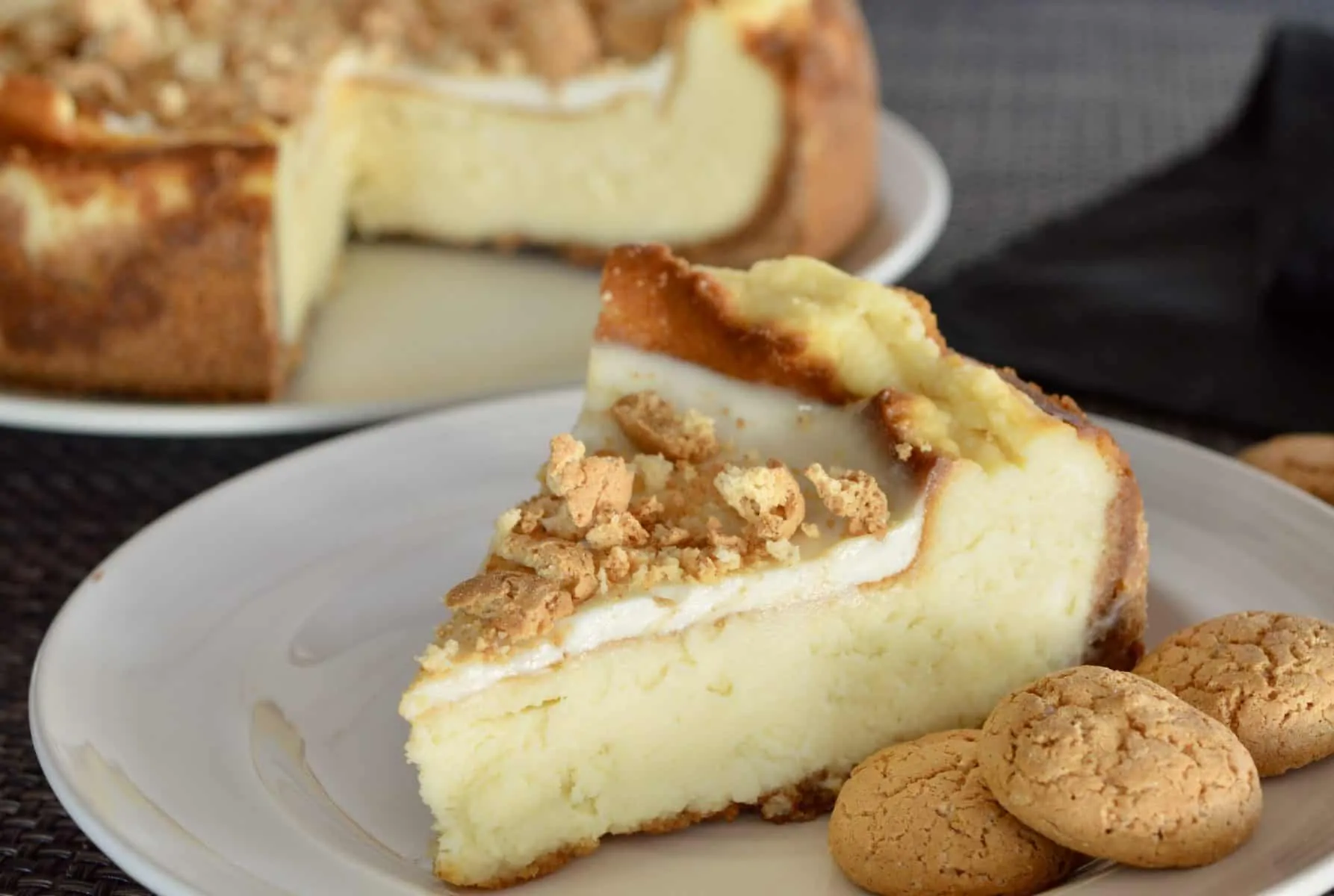 Creamy and delicious Amaretto Mascarpone Cheesecake is made with amaretto liqueur and has a crunchy amaretti cookie crust. This Italian-inspired cheesecake is sure to be your new favorite! (Recipe available from This Delicious House)


#12. No-Bake Cookie Butter Cheesecake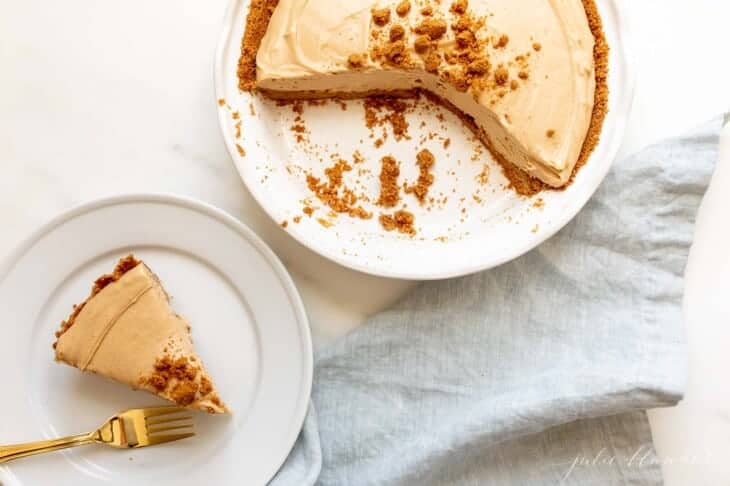 This no-bake cookie butter cheesecake is dangerously delicious and packed full of sweet and creamy goodness. It's the easiest way to throw a luscious dessert together in a flash, with just four filling ingredients. (Recipe available from Julie Blanner)
#13. Pumpkin Cheesecake with Gingersnap Crust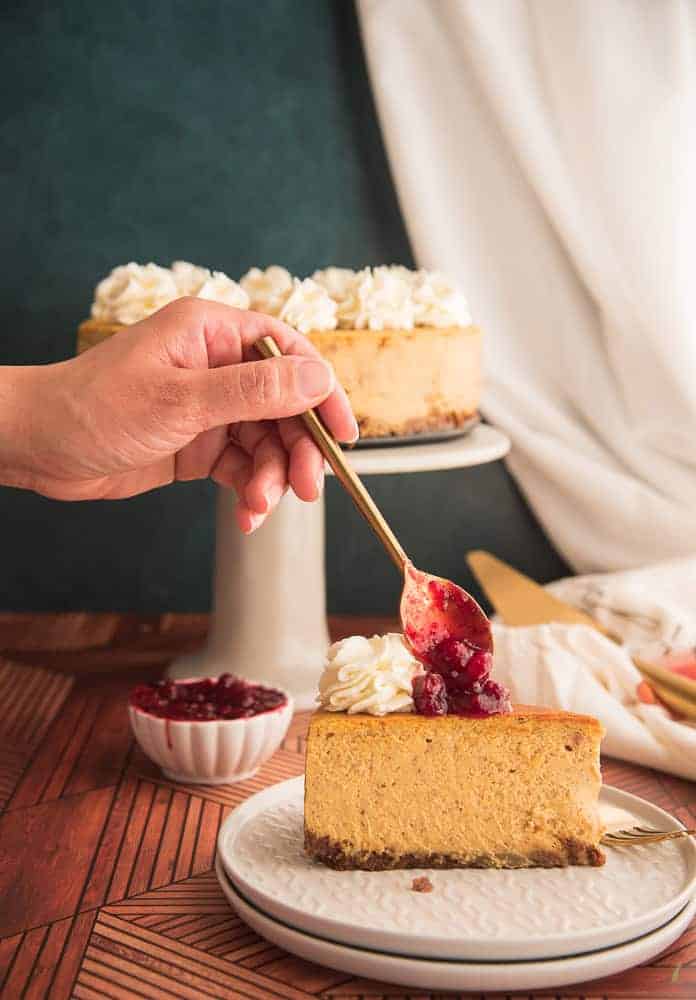 Skip the pumpkin pie this year and bake up a luscious Pumpkin Cheesecake with Gingersnap Crust instead. (Recipe available from Sense & Edibility)
#14. Santa Hat Cheesecakes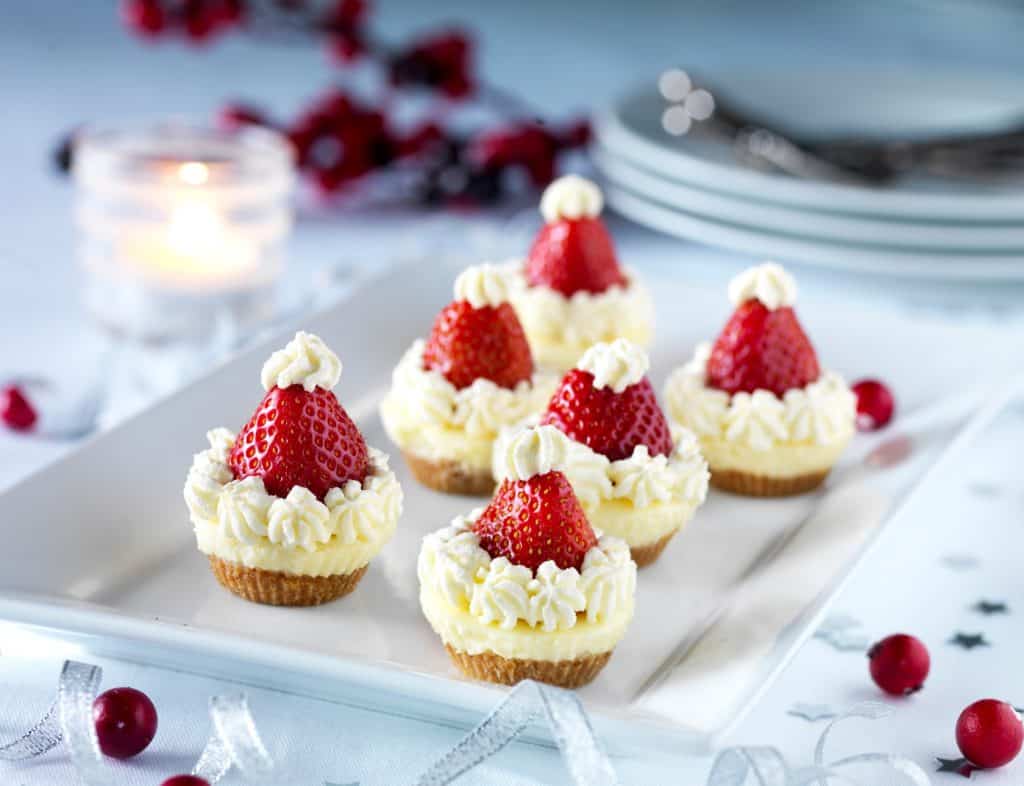 These adorable mini cheesecakes look just like Santa hats. This is a super easy no-bake cheesecake recipe that will be a hit with all ages! (Recipe available from In The Playroom)
#15. Biscoff Cheesecake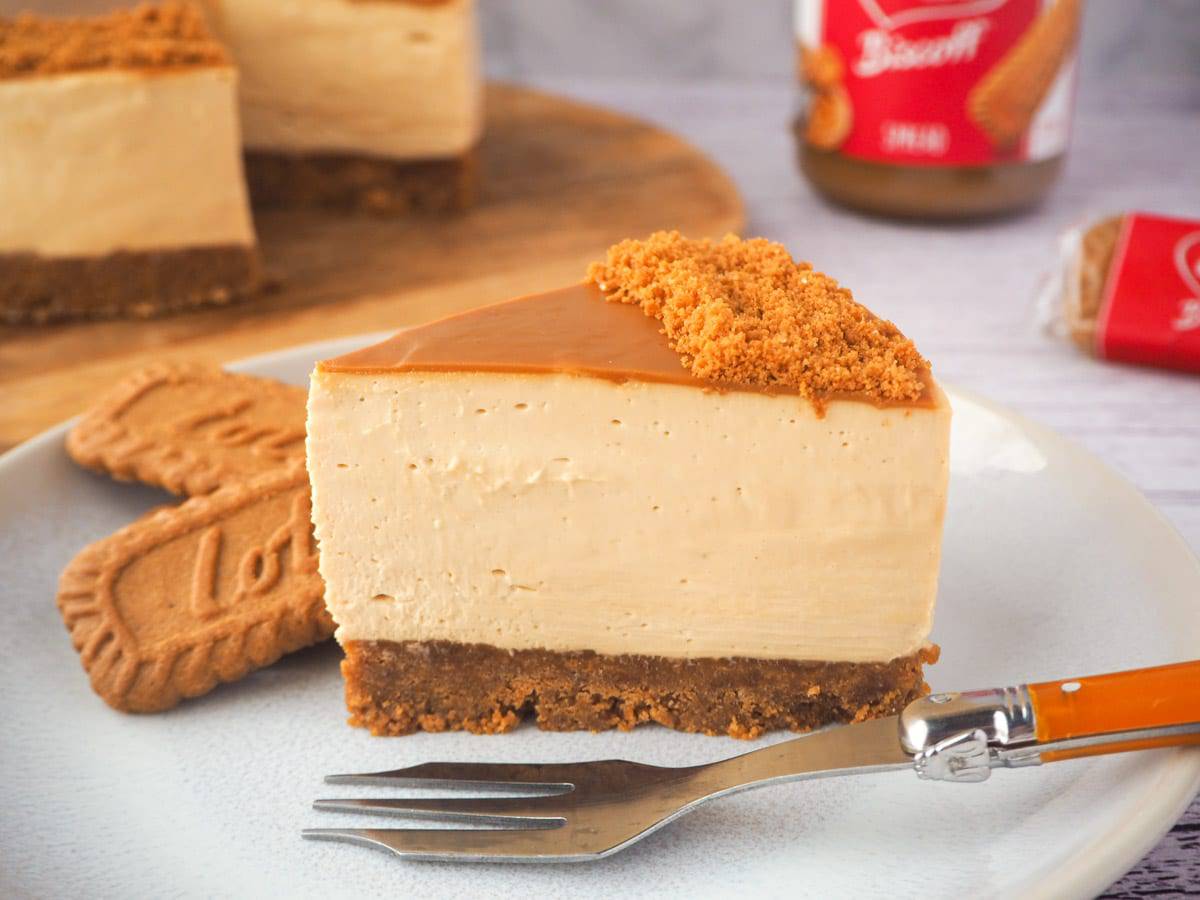 This no-bake Biscoff cheesecake is smooth, creamy, and oh so delicious. With a crunchy Biscoff base and a pretty drip edge, it looks as good as it tastes! (Recipe available from Keep Calm and Eat Ice Cream)
Click here to PIN these Christmas Cheesecake Recipes to Pinterest.
More Recipes & Ideas We Think You'll Love:
Hello, I'm A Crazy Family!

A Crazy Family strives to be the go-to destination for modern, savvy moms. Our aim is to share great tips, good food, recommendations, and helpful info for smart, busy moms just like you!