23 Christmas Mimosa Recipes To Toast To
This post and its photos may contain affiliate links. As an Amazon associate, I earn from qualifying purchases.
Are you looking for the best Christmas mimosa recipe to toast to? The classic mimosa cocktail is a combination of sparkling wine or champagne with orange juice. Due to the fact that it's so basic, it's even easier to customize with additional flavors like cranberry, grapefruit, blood orange, and more see the list to learn more.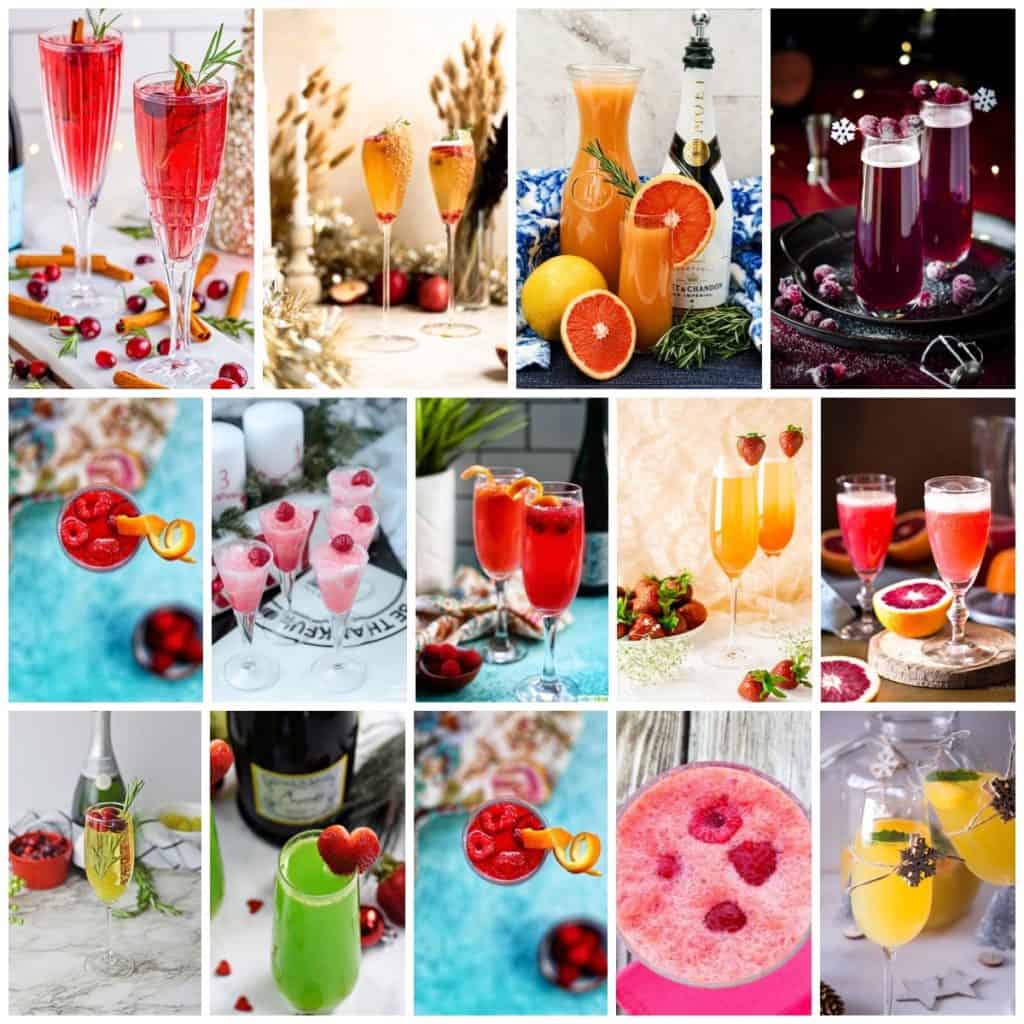 What Should I Serve For A Christmas Cocktail?
You should serve a Mimosa for a Christmas cocktail because it's easy, elegant, and traditional. This list has a variety of different ways you can make mimosas too. For example with cranberries, bourbon, caramel apple, and more.

Celebrate Christmas and the end of another wonderful year with these holiday mimosa recipes. These flavors will quickly amp up the festivities and put a smile on your face.

So why not start your morning off with a Christmas mimosa recipe?
Too busy to make these right away? Pin this post to your favorite board on Pinterest for when you're ready!
If you like these Christmas cocktail recipes, you'll definitely want to check out these posts, too!
Best Fruit-Flavored Christmas Mimosa Recipes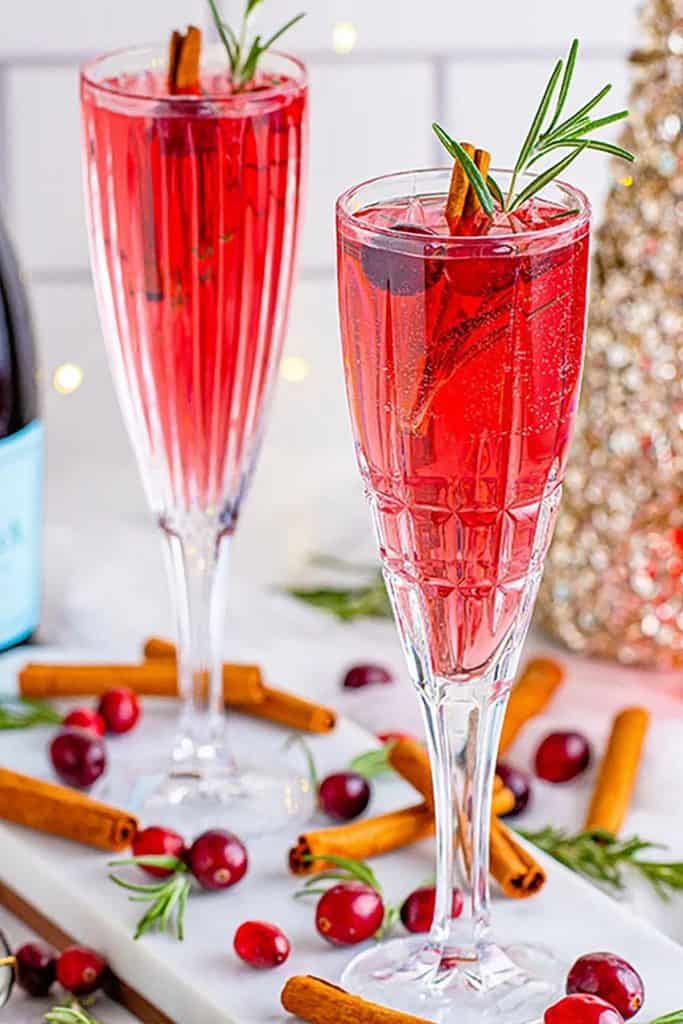 Christmas Mornings: This simple Christmas mimosa is lovely for breakfast, dinner, or at a holiday party. You'll love this unique and flavorful twist on a cocktail! They are excellent to share with your closest friends and loved ones.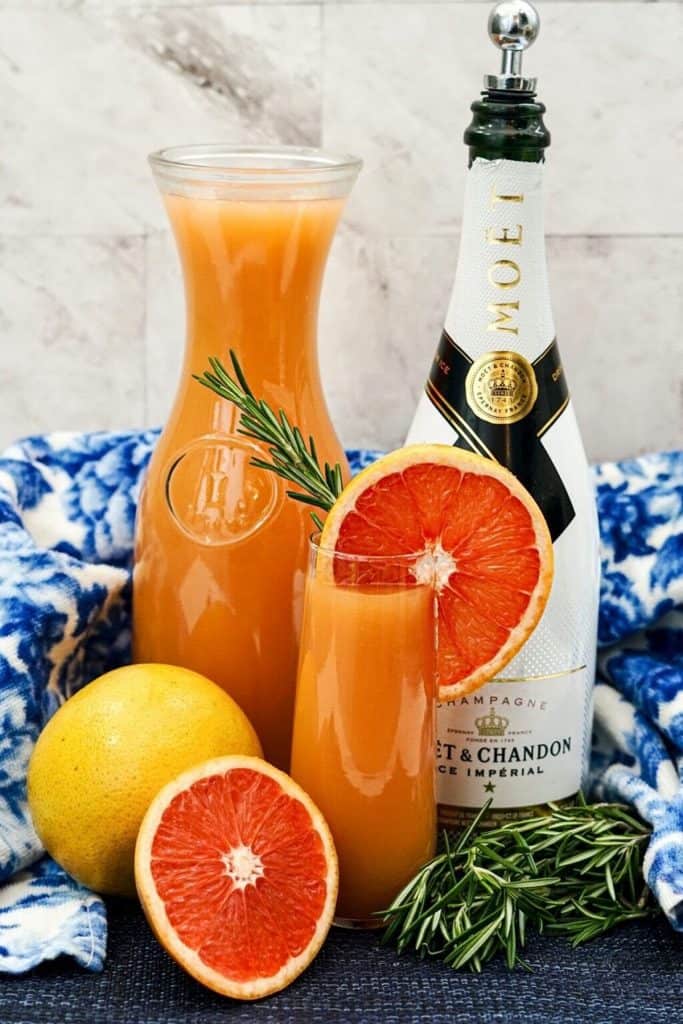 Grapefruit Mimosas: You'll want to make this cheery grapefruit mimosa all year long. Grapefruit is a popular cocktail flavor for a good reason: it's pretty and tasty. Plus they have a pretty natural pink color too.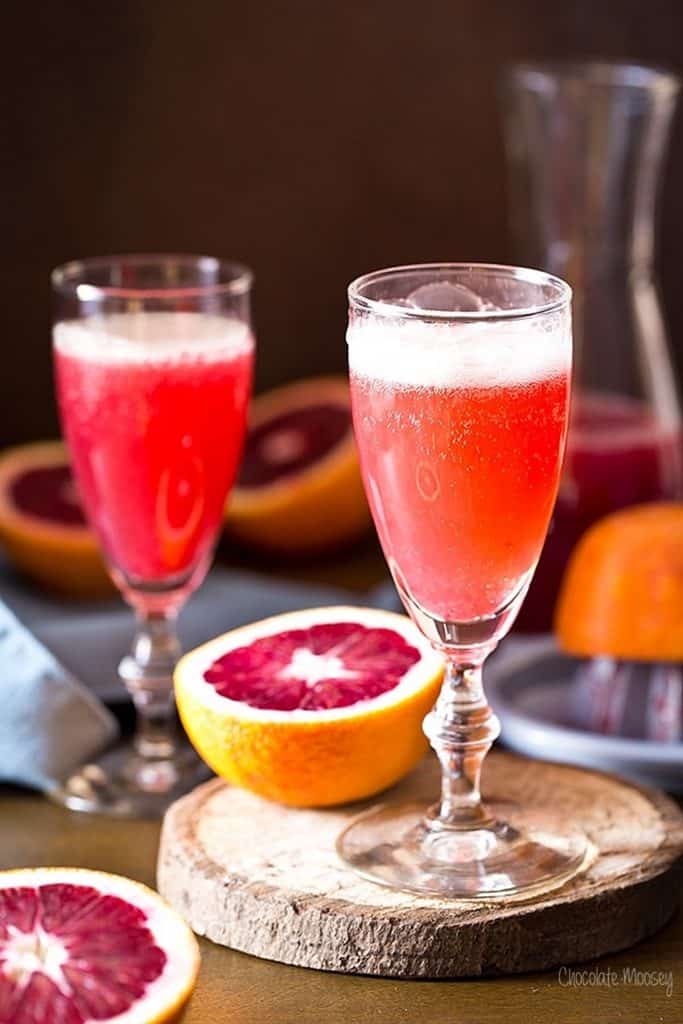 Blood Oranges: Make your morning merry and bright with a Blood Orange Cocktail! Perfect to serve for brunch, Valentine's Day, or Christmas. If you love something bubbly with the perfect balance of sweet and bitter, try blood orange beverages.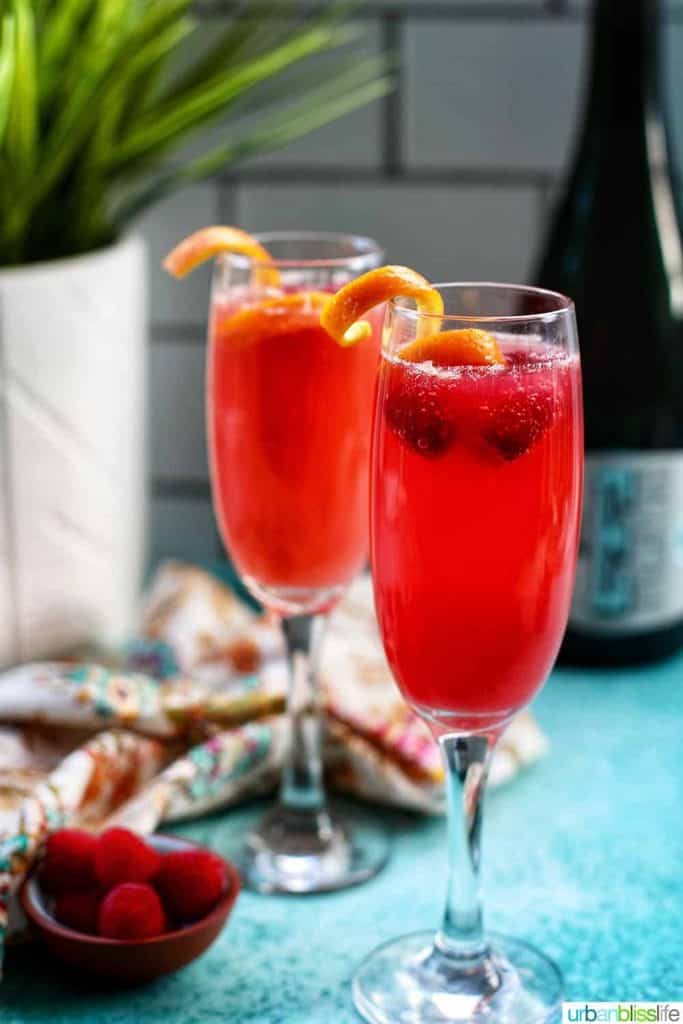 Simple Raspberrys: Start your morning off with a Christmas mimosa recipe. You will need fresh raspberries, champagne, orange juice, water, and sugar. You can use any sparkling wine instead of champagne to save a buck or two.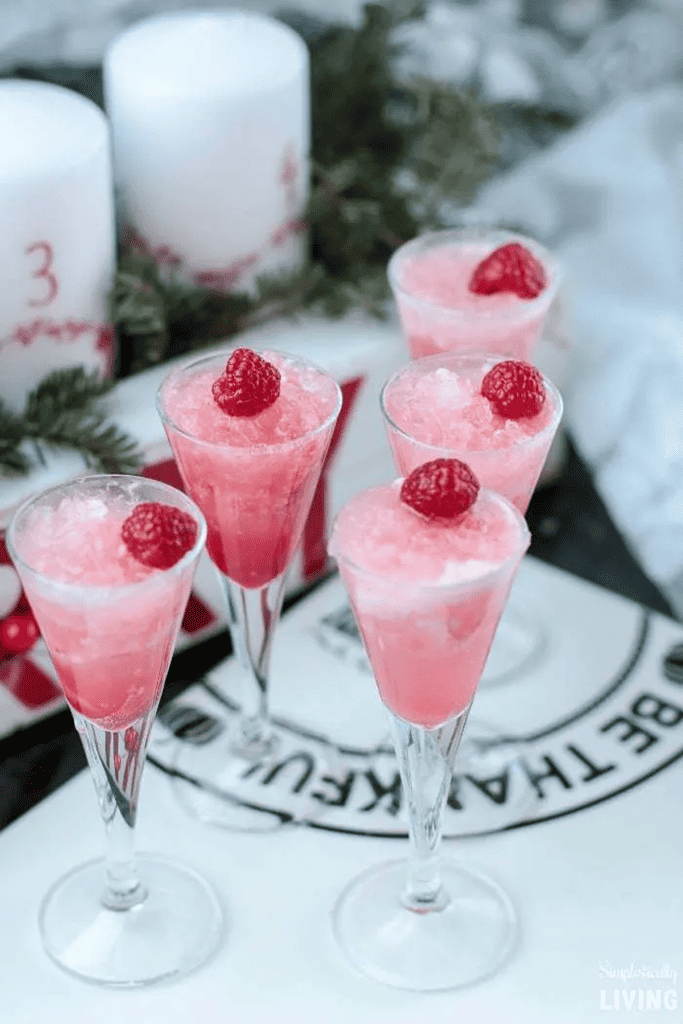 Raspberry Creams: All you need to make raspberry cream mimosas is a bottle of rosé champagne, fresh raspberries, sugar, heavy cream, grenadine, ice cubes, and a blender!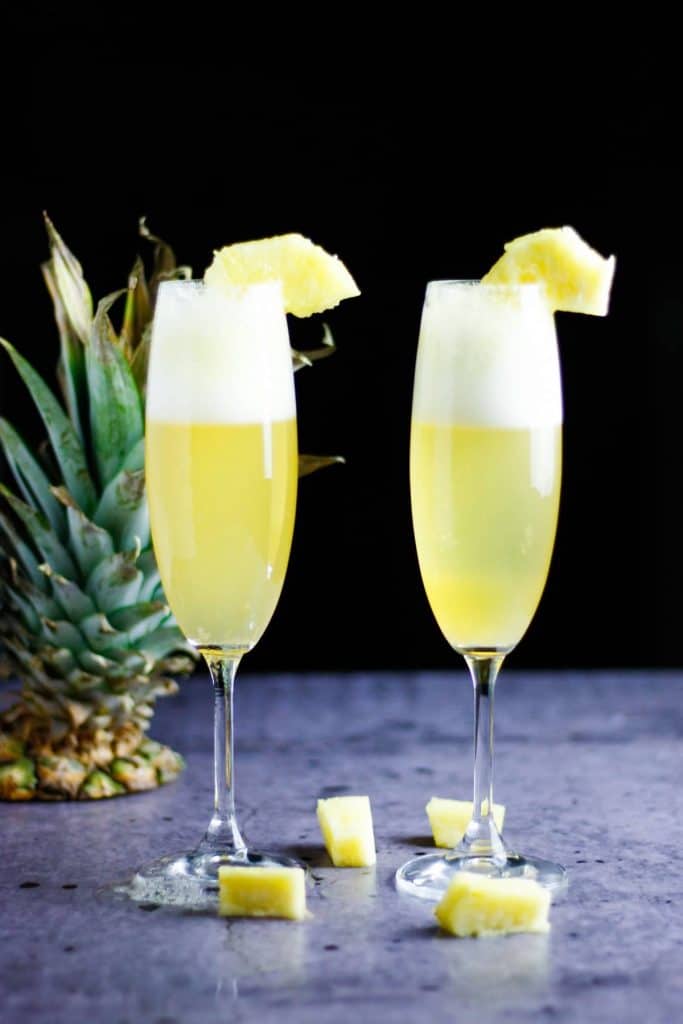 Pineapple Mimosas: Make this pineapple Mimosa with fresh pineapple juice or canned crushed pineapples and champagne. It is super simple to whip up in less than five minutes and it looks really elegant.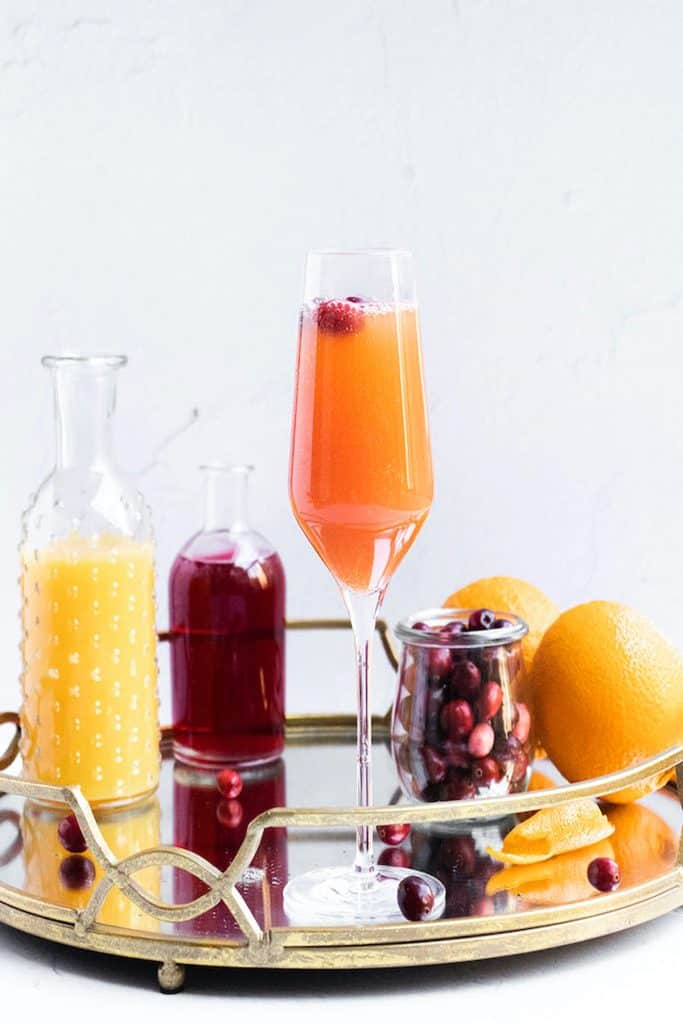 Easy Cranberrys: Cranberry mimosas will quickly become your new go-to Christmas cocktail. The combination of sweetly tart flavor and bubbly texture is fun and festive to sit during brunch or dinner.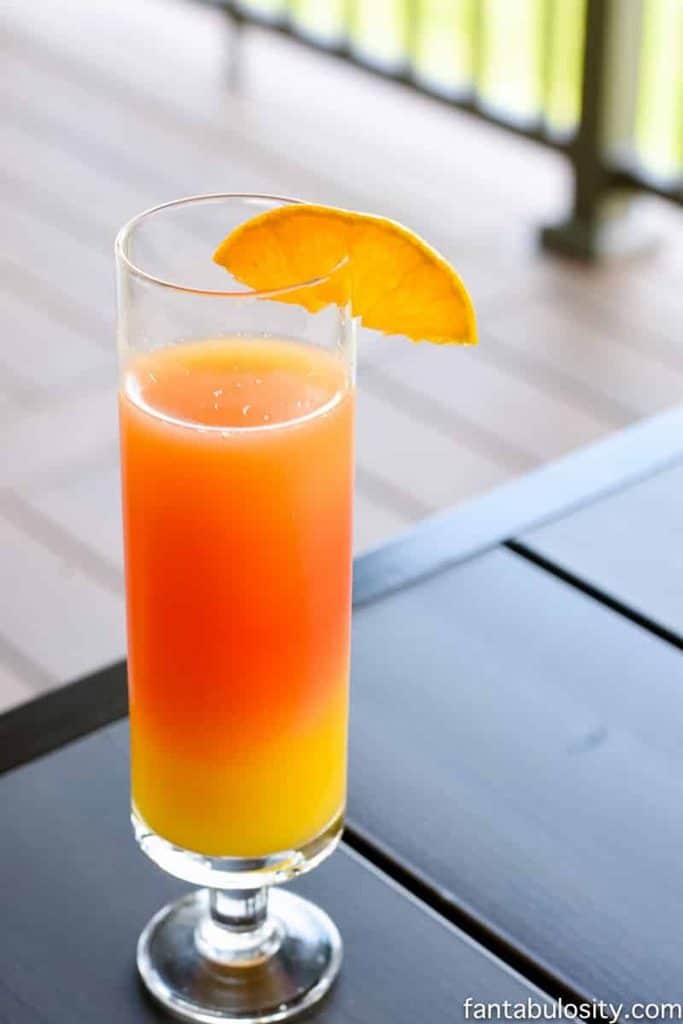 Coral Chics: Coral chics are simple, refreshing, and pretty in a tall, narrow glass. Everyone will be grateful when you serve these up at your Christmas and holiday parties. Garnish with some cranberries and a sugar rim glass.
Best Mimosas To Make A Holiday Toast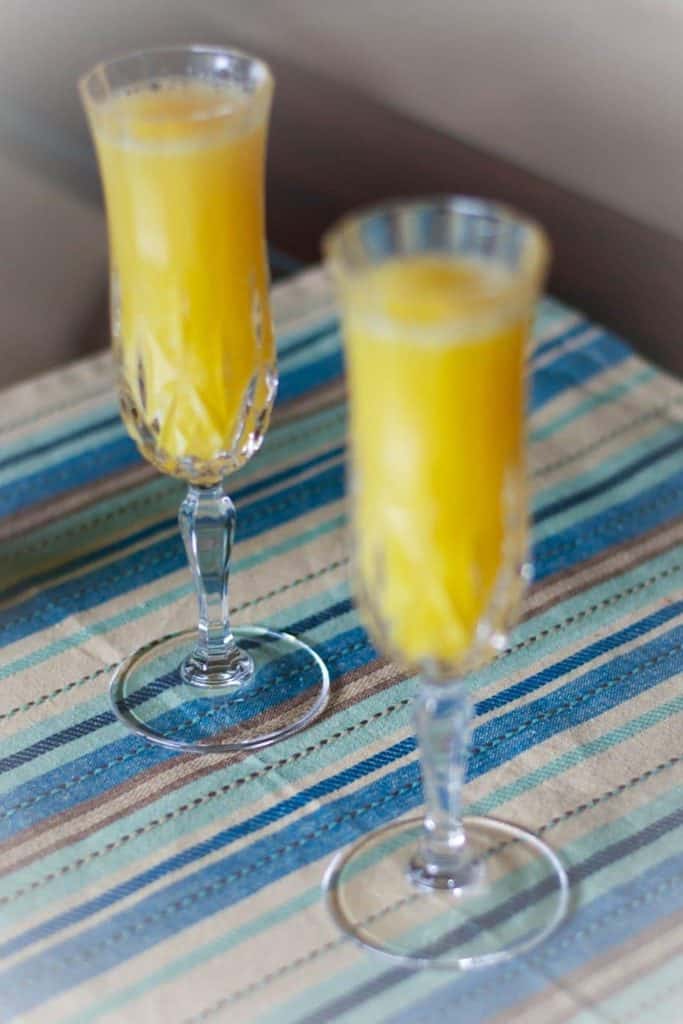 Champagne Mix: All you need to make a champagne-mixed mimosa is literally just champagne and orange juice. You can use whatever kind you want, specifically the orange juice. I like medium-pulp OJ.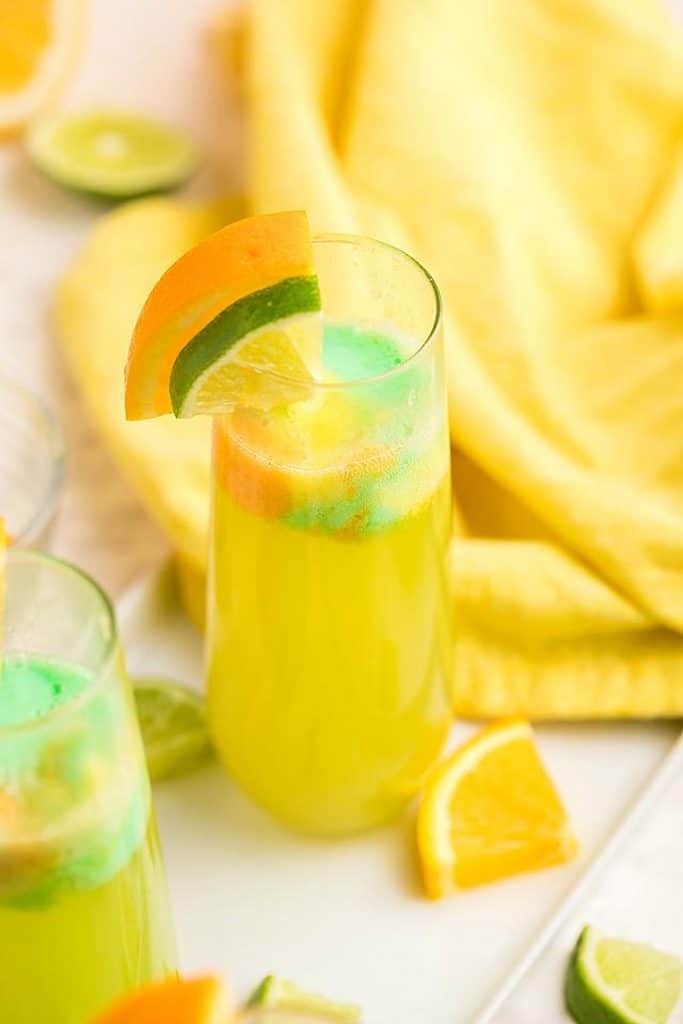 Citrus Rainbow Sherberts: Citrus rainbow sherbet mimosas are like a dessert cocktail that you will love to sip on after Christmas dinner is over. Pick your favorite flavor of rainbow sherbet to scoop into your alcoholic beverage.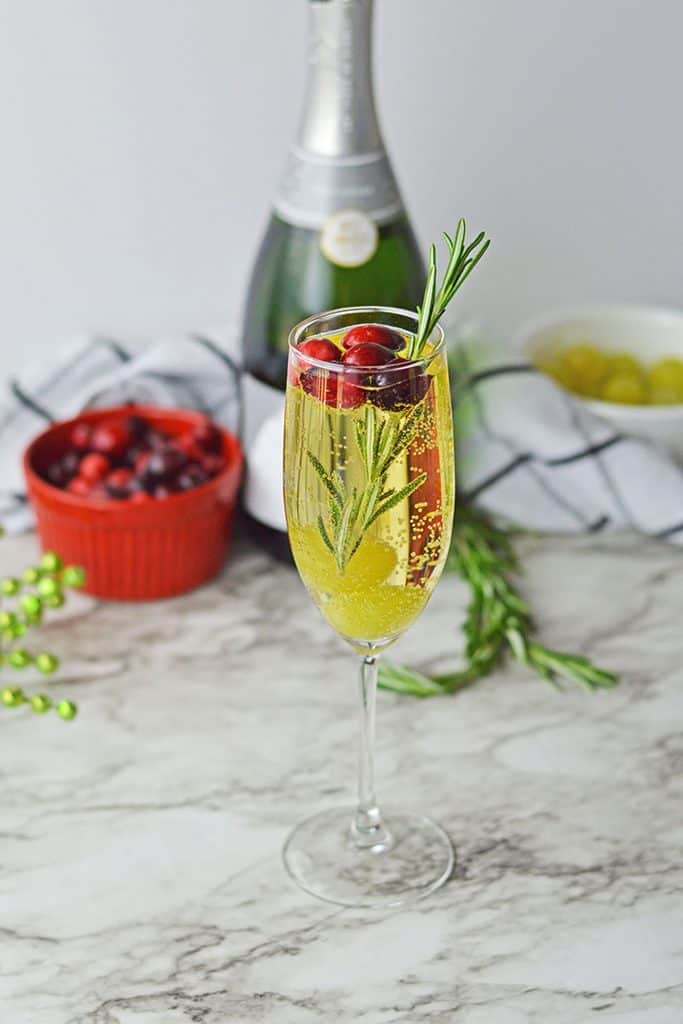 White Christmas Mimosas: If you're looking for a bright and simple Christmas mimosa, this is the recipe for you. With just two ingredients and a pretty garnish, you can enjoy a beautiful drink.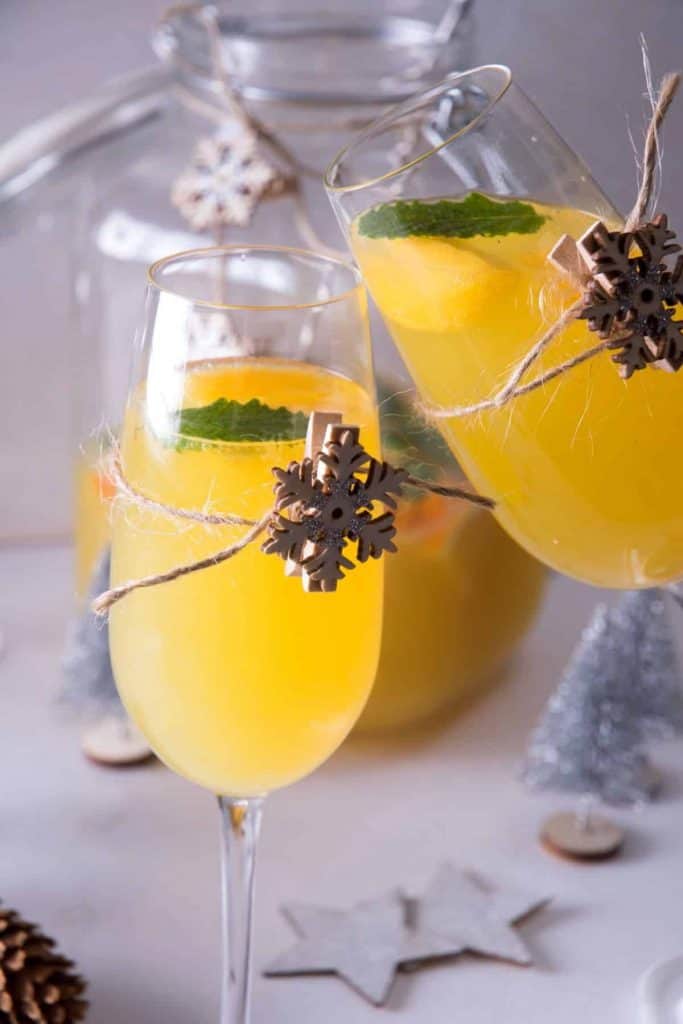 Morning Punch: What better way to celebrate during the holidays than with this alcoholic punch? It's bubbly ginger ale mixed with sparkling wine and topped off with peach orange and mint.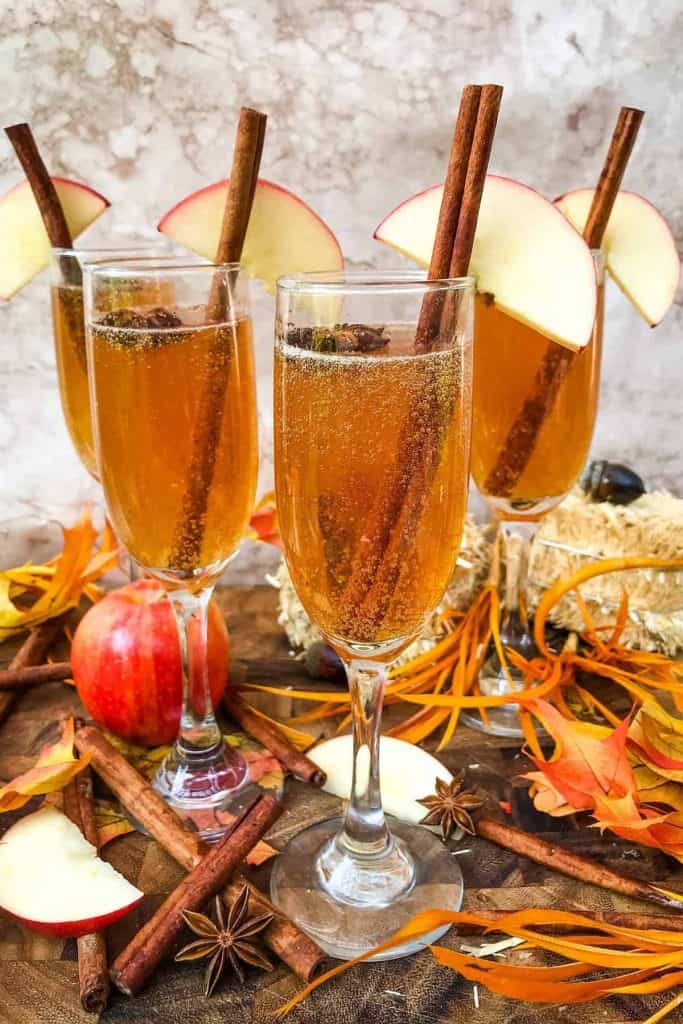 Cinnamon Apple Cider: Cinnamon apple cider cocktails is a delightful Christmas Mimosa recipe. It's not only scrumptious, but it is also quick and easy with cinnamon, apple cider, and warming spices. It certainly won't disappoint a group or party.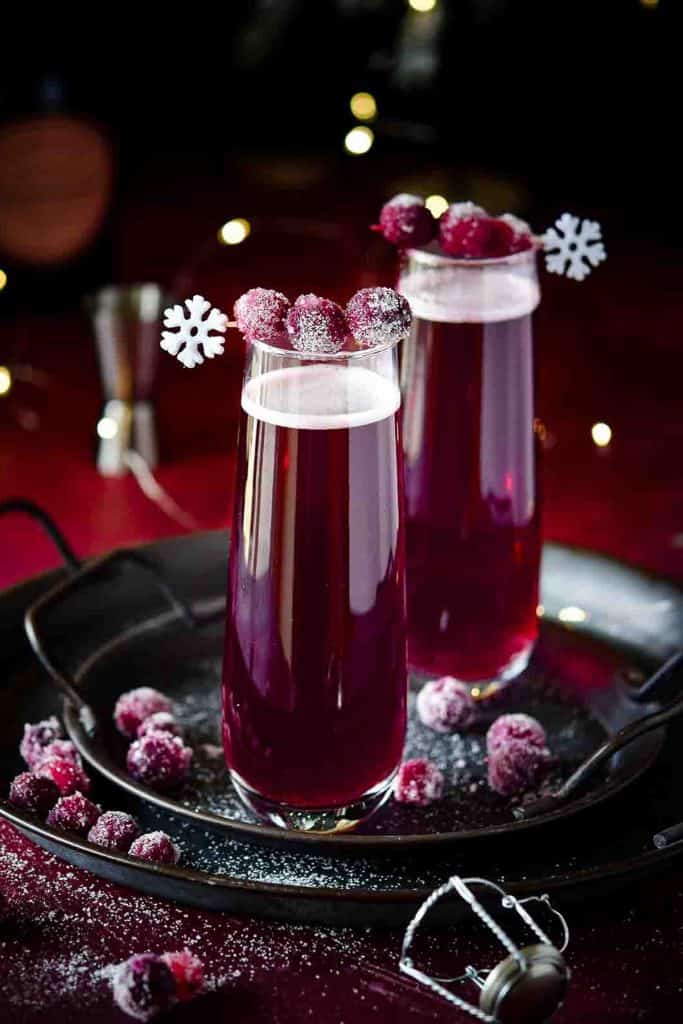 Sugared Cranberry: Try sugared cranberry cocktails with champagne, orange juice, and cranberry juice. Top with some freshly coated sugar cranberries for a beautiful and festive garnish. I like to let them soak in the drink and then chew them up at the end.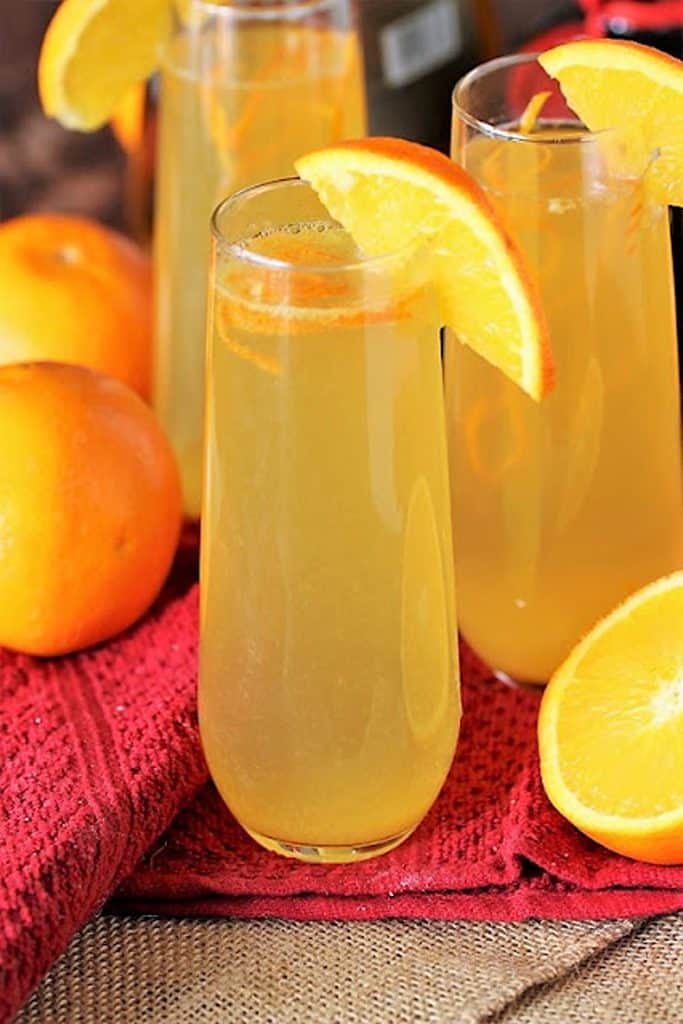 Royal Mimosas: A Royal Mimosa starts off with the basic mix of fresh orange juice and champagne, but then it is topped off with Grand Marnier and brandy.
Our Top Picks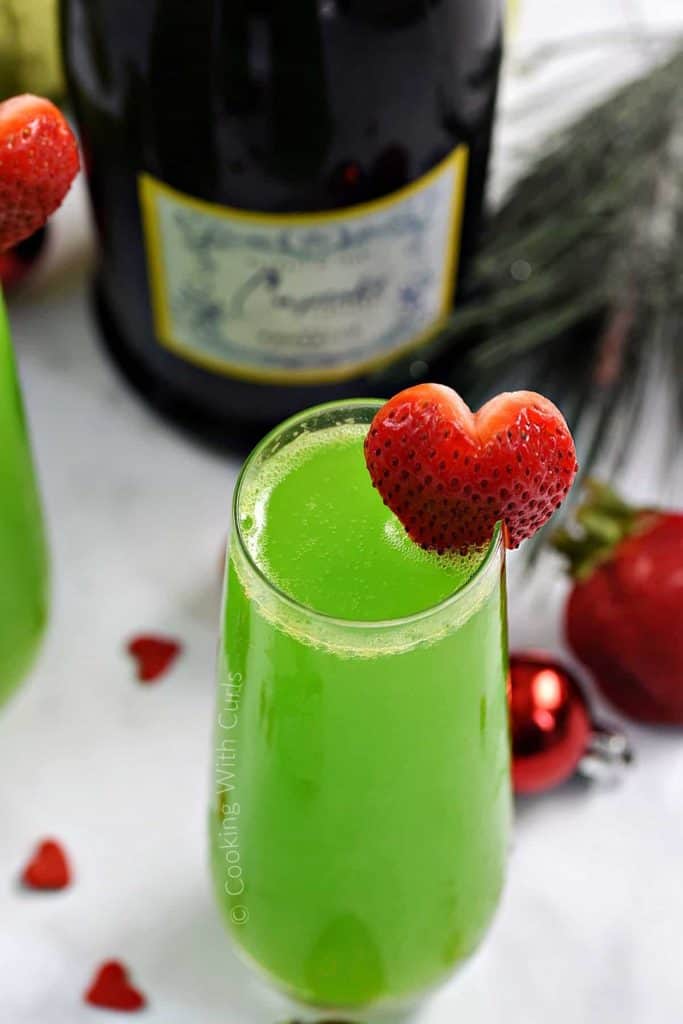 Grinch Mimosas: Reinvent your go-to Christmas brunch drink with these festive Grinch Mimosa. Just mix orange juice, UV Blue vodka, and your favorite champagne for a whimsical holiday drink.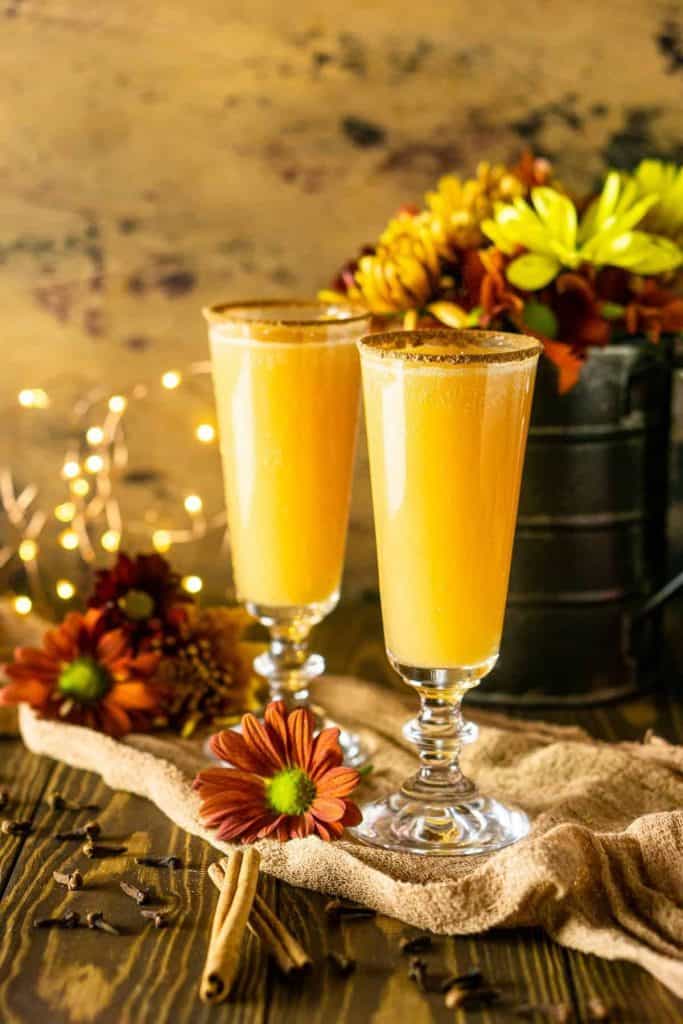 Spiced Orange Juice: Add a festive touch to Christmas brunch or dinner with a spiced orange mimosa! Orange juice is infused with classic winter flavors and spices. After one sip, you'll want to make this recipe a holiday tradition.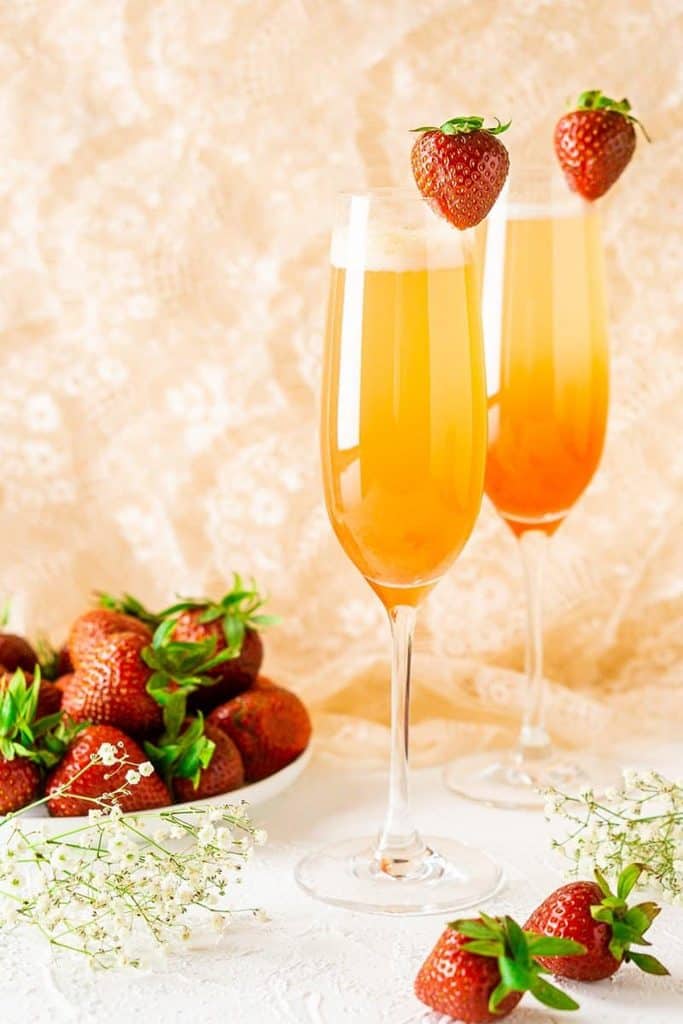 Honey Strawberry Rhubarb: Your perfect holiday mimosa is here and bursting with fresh flavors! Made with a special strawberry-rhubarb honey syrup, this bubbly drink cheers up any occasion. Match a big batch because they are sure to go quickly.
Caramel Apple Mimosas: These caramel apple mimosas are absolutely scrumptious. We've served them for the holidays as well as New Year's Eve for years. Everyone always loves them too. Just a handful of ingredients and they're ready in an instant.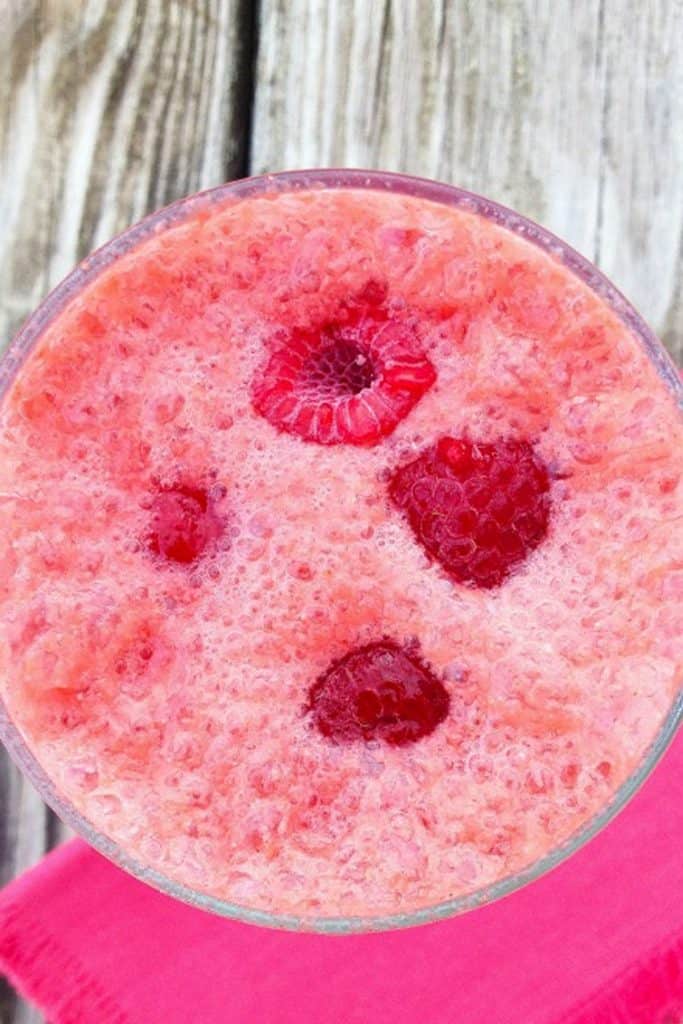 Raspberry Strawberry: All you have to do to make these cocktails is combine raspberries, strawberries, and orange juice in a blender. Just blend it until it's smooth and pour it directly into your glasses. Top with chilled champagne- yum!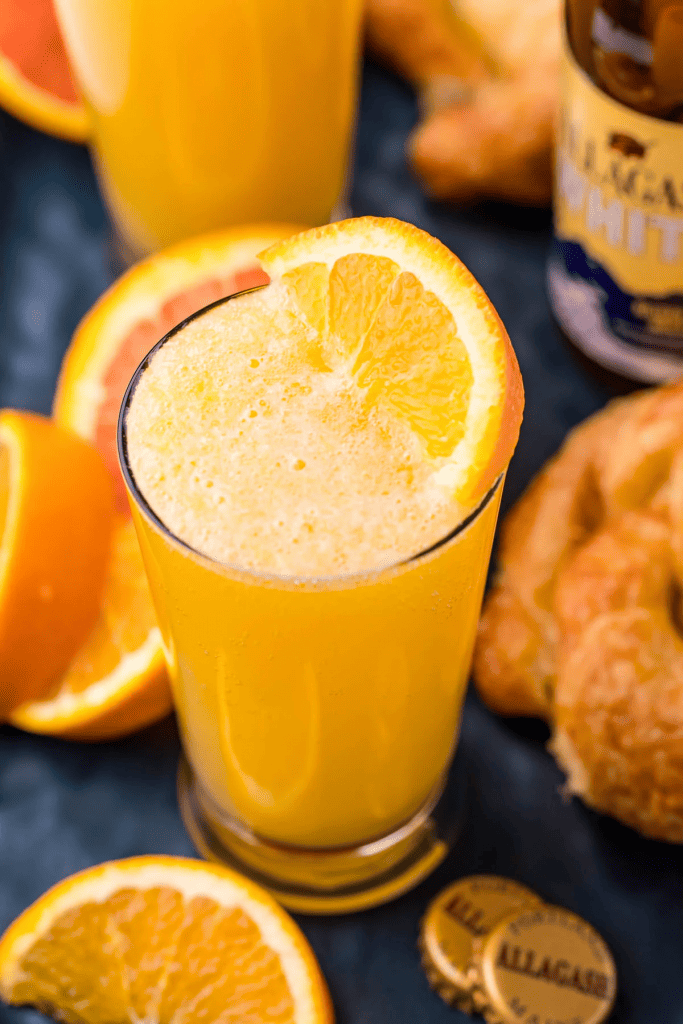 Beermosas: Beermosas are quick and easy, they're ready in less than two minutes. You can dress them up or dress them down depending on your mood and the occasion. They work for brunch or a holiday dinner.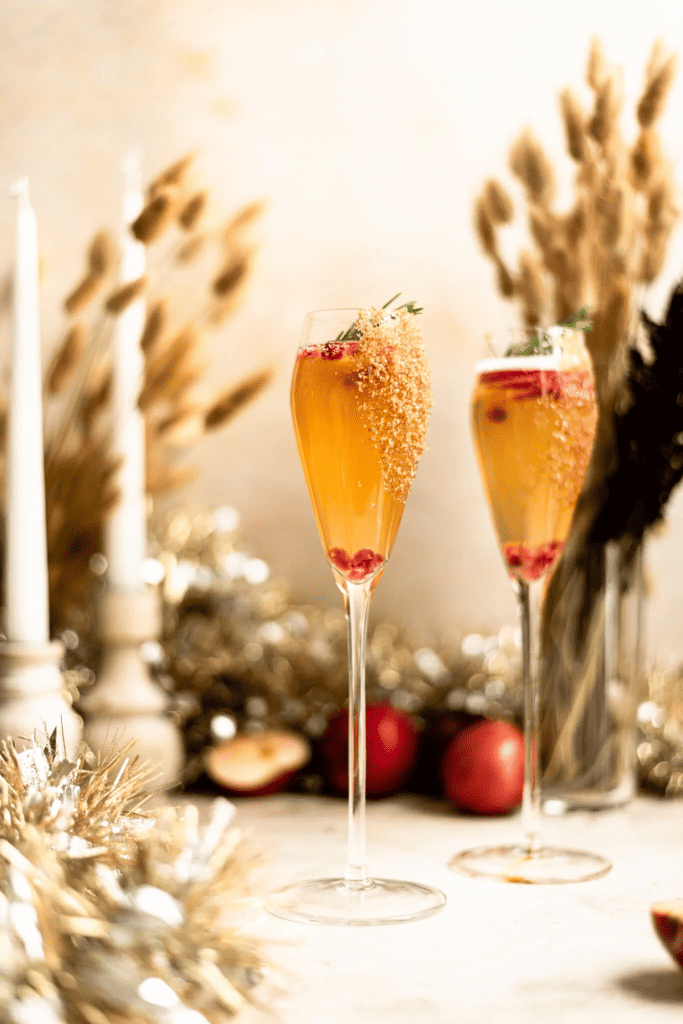 Bourbon Spiked Apple Cider: Bourbon spiked apple cider is perfect for the holidays because it's fun, bubbly, and full of fall and winter flavors. This drink will pair wonderfully with all the yummy brunch food you serve with it!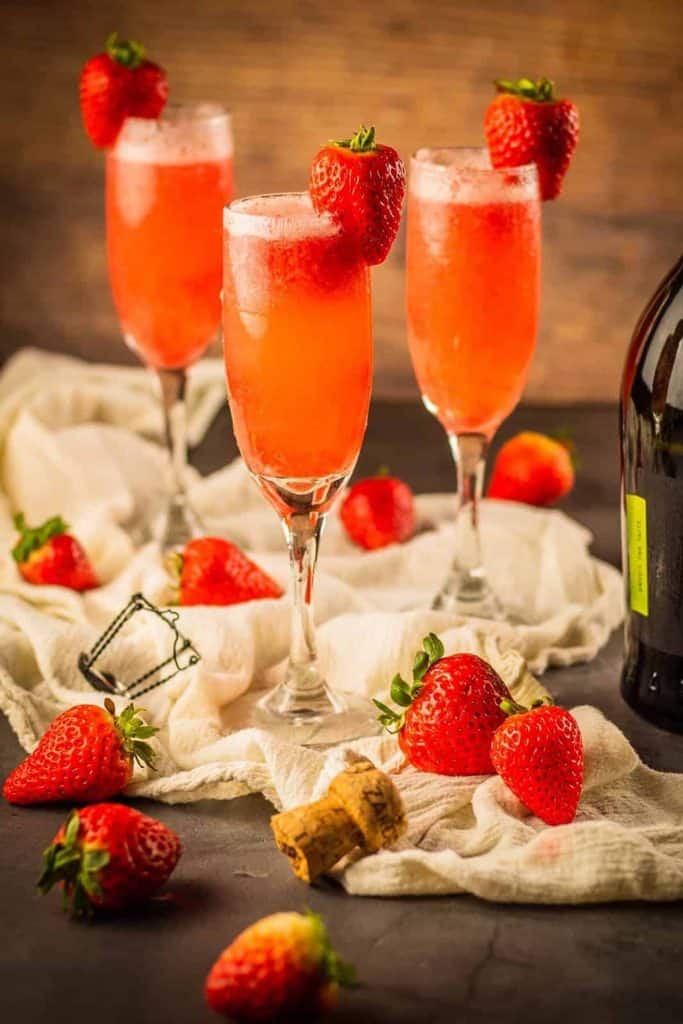 Rossini Mimosas: If you're looking for an easy and fun Christmas mimosa recipe try this Rossini cocktail with fresh strawberry puree and bubbly prosecco. It's a fancy yet simple beverage that all the grownups can sip on between opening gifts or for a Christmas toast.
Check out More Christmas Recipes!
Don't Forget to Pin These Christmas Mimosas For Later!