35 Christmas Eve Dinner Menu Ideas
This post and its photos may contain affiliate links. As an Amazon associate, I earn from qualifying purchases.
If you want the best holiday feast to impress your loved ones, this is the list for you. These Christmas Eve dinner ideas have everything from pork, beef, salmon, and Turkey to salads, breads, mashed potatoes, and more. And don't forget to peek at the drink recipes at the bottom to really top off the meal.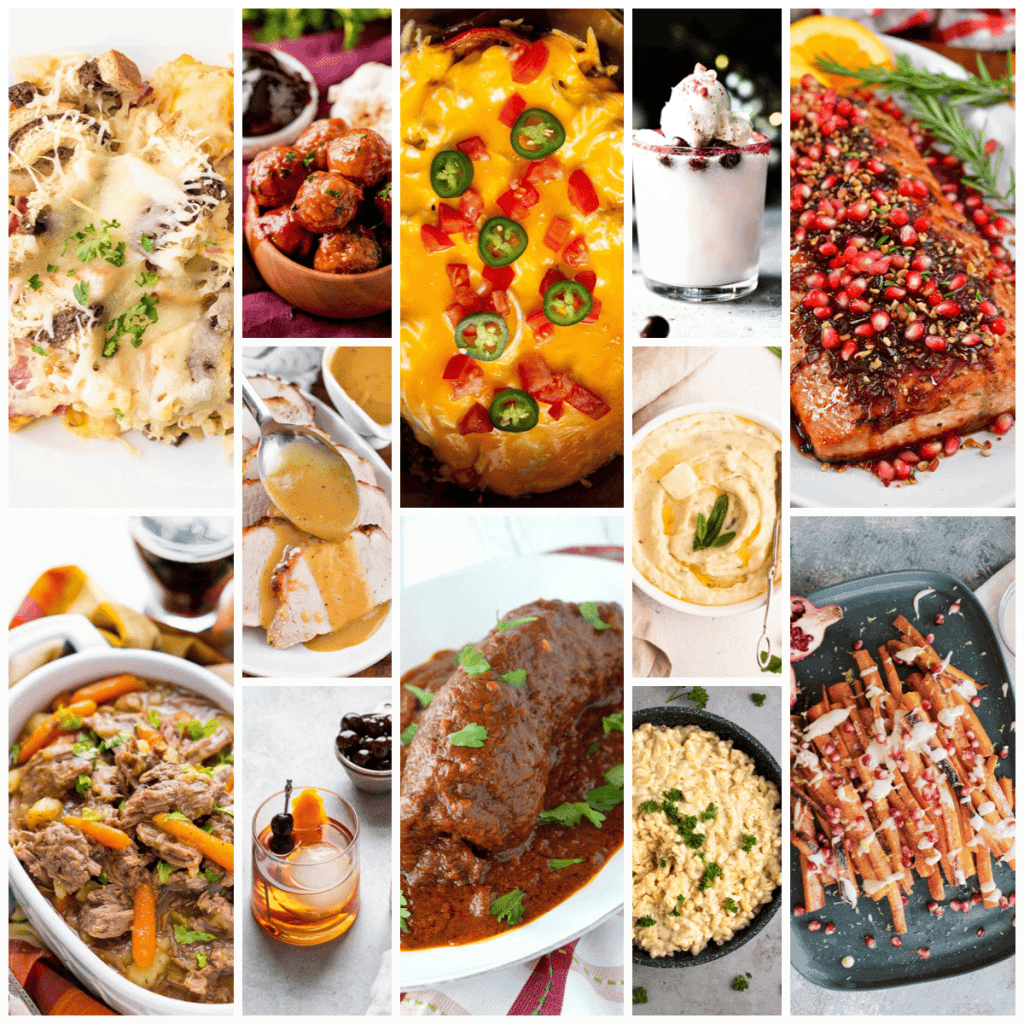 What Should I Serve For Christmas Eve Dinner?
For Christmas Eve dinner, you should have a menu with a few different items, such as one or two main courses, a variety of sides, a couple of appetizers, and beverages!

For example, Turkey, beef, or pork with mashed potatoes, a dip, hot chocolate, and cocktails for the grown-ups.

Be ready to serve up an amazing feast with all these Christmas Eve dinner ideas. This list has everything you need, from starters, mains, sides, and drinks.
Why We Love These Recipes
Perfect for the holiday season, whether you're hosting a big family gathering or having a cozy dinner at home.
Easy to prepare and packed with flavor.
A mix of traditional dishes and unique twists on classic favorites.
Oven Baked Recipes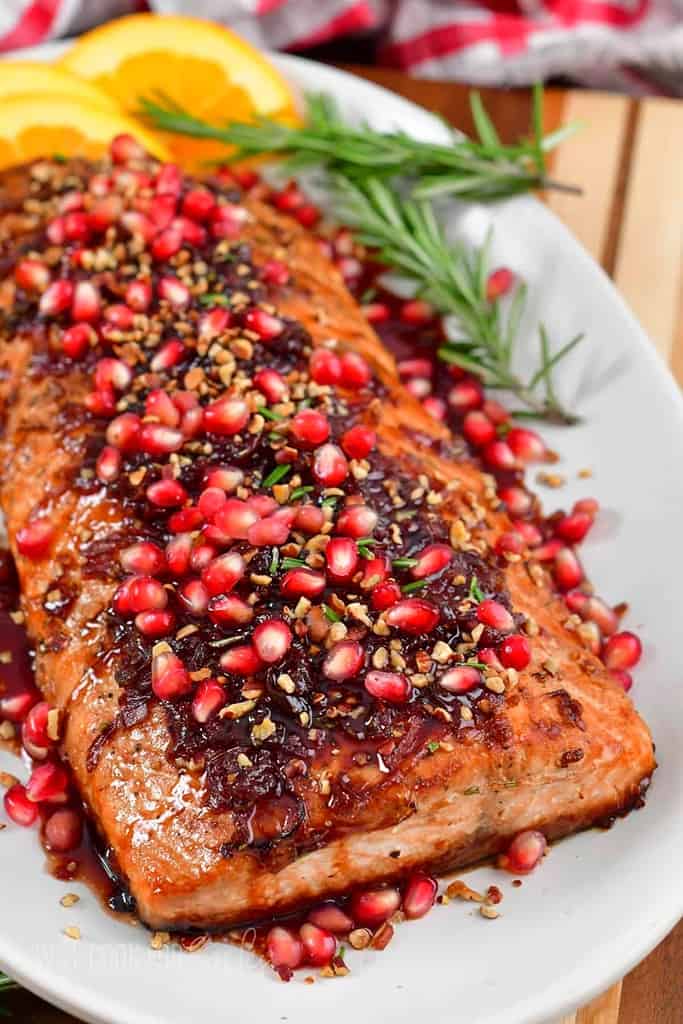 Holiday Baked Salmon: Nothing says "special occasion" like a salmon dish. That's why you will love presenting this holiday-baked salmon to your loved ones.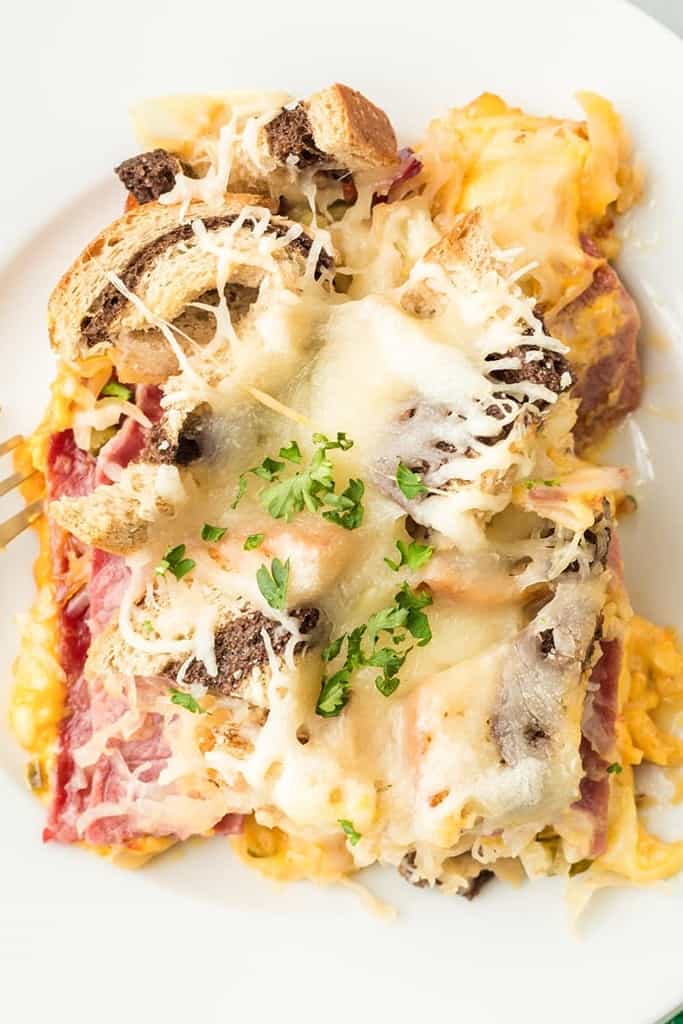 Reuben Casserole: This Reuben casserole will have your guests absolutely delighted. It's packed with delicious comfort food flavors that will put a smile on everyone's face. Plus you can make it ahead of time and save leftovers for the next day.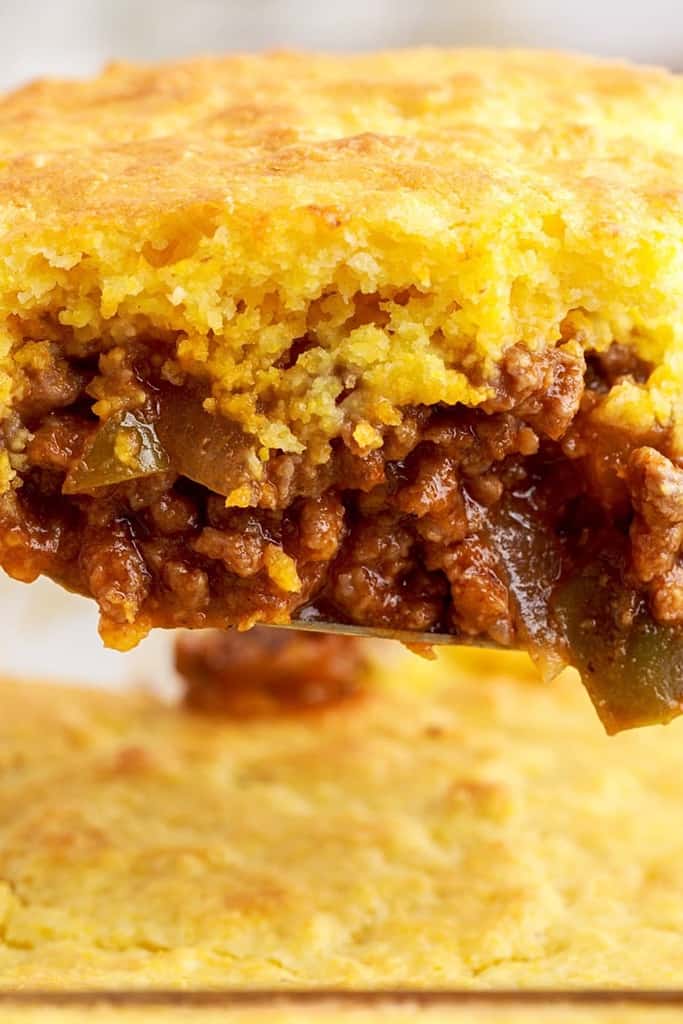 Sloppy Joe Cornbread Casserole: If you're looking for mouthwatering Christmas Eve dinner ideas, this sloppy Joe cornbread casserole is right up your alley. It's so scrumptious and simple to assemble in a pinch.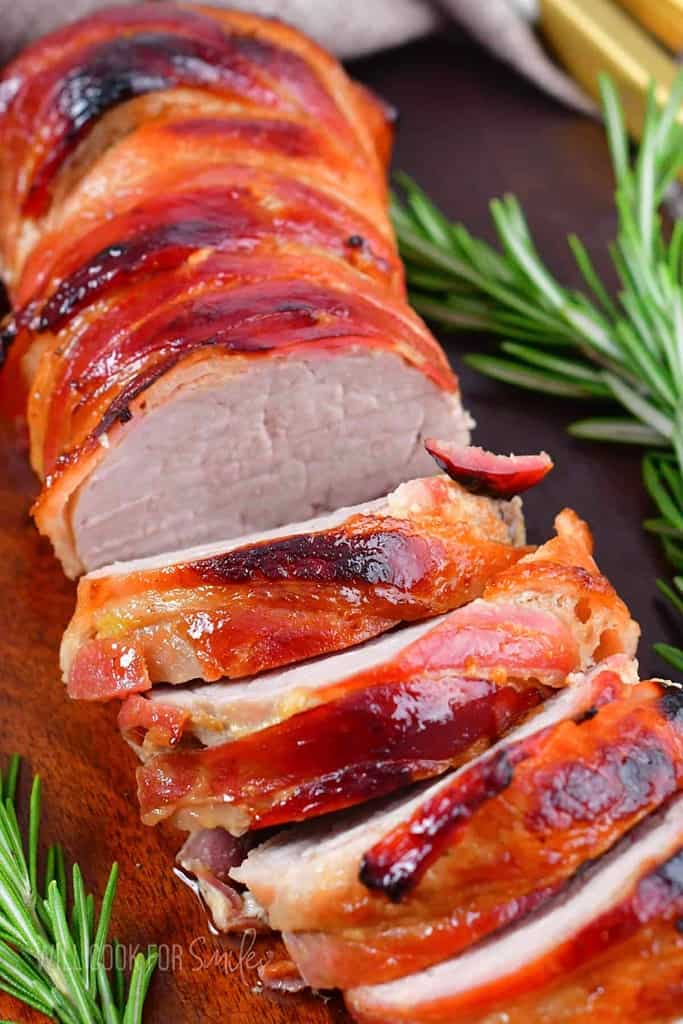 Bacon Wrapped Pork Loin: What could be more delicious than the combination of bacon and pork loin? If you're feeding a large crowd this is the perfect dish. The leftovers make great next-day sandwiches too.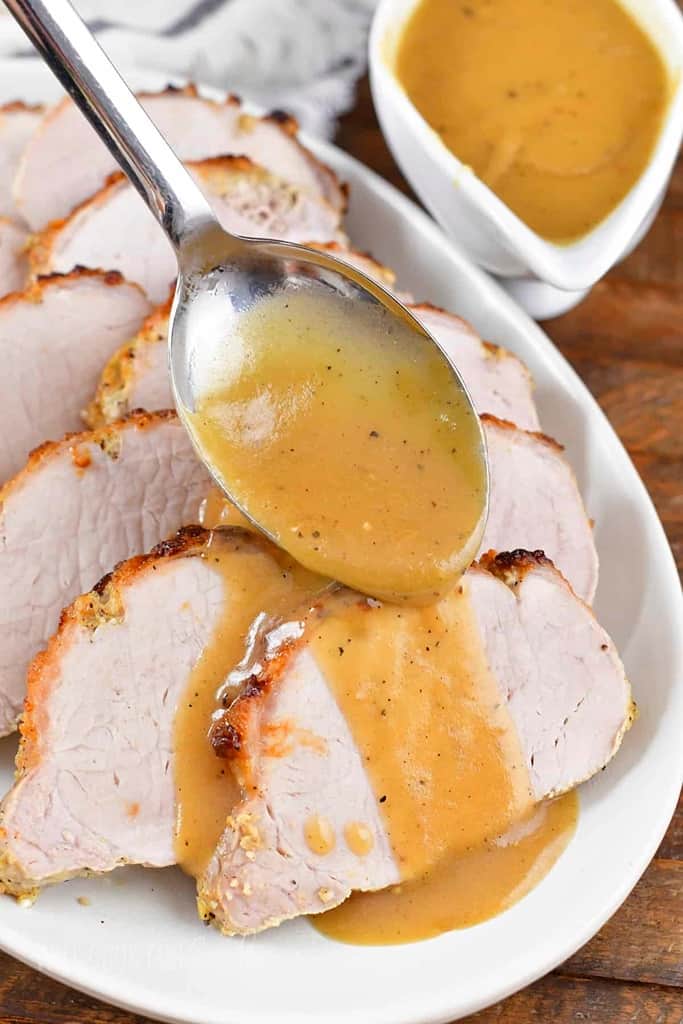 Apple Maple Dijon Pork Roast: This apple maple Dijon pork roast will be the star of the show for the holidays. It's full of smokey apple flavor with a hint of Dijon that will burst in your mouth.
Stove Pot Christmas Eve Dinner Ideas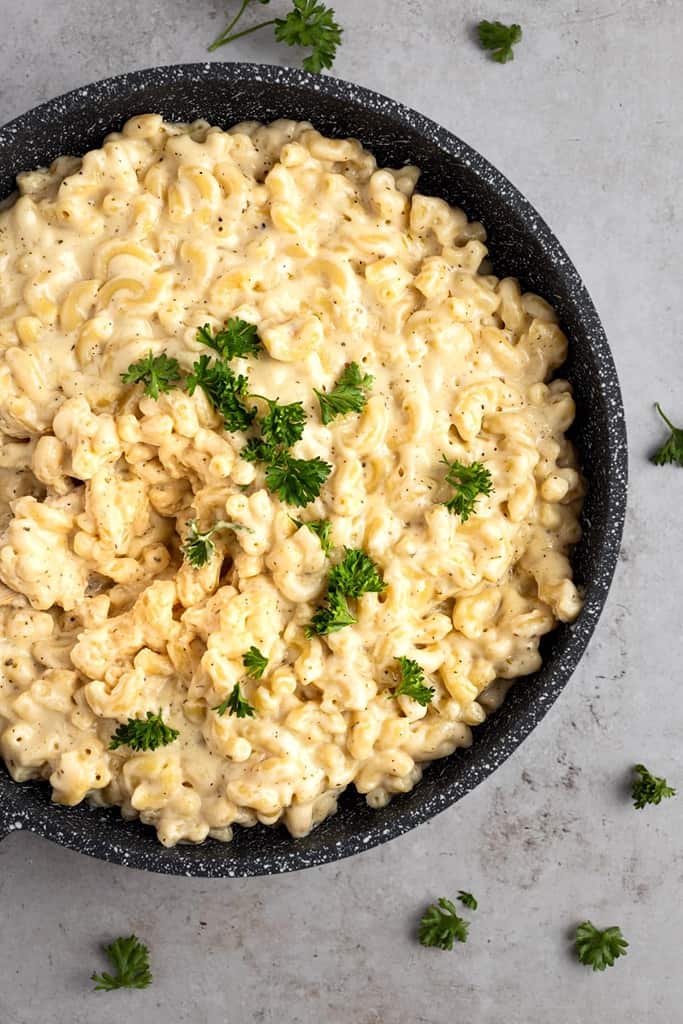 Gouda Mac & Cheese: Christmas Eve dinner ideas like Gouda macaroni and cheese will have everyone in the holiday spirit. The classic cheesy sauce is truly taken to the next level with the addition of Gouda. You will want to eat this dish all the time too.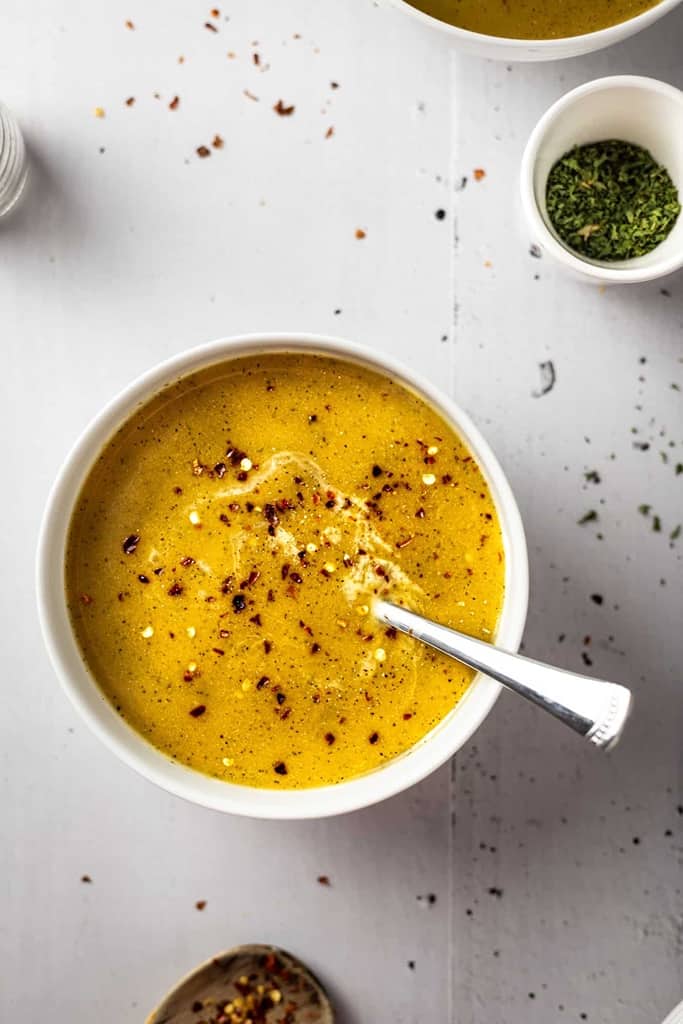 Broccoli Sweet Potato Soup: Holiday meals come together so wonderfully with the addition of soup. This Broccoli sweet potato recipe is warm, hearty, and full of delicious flavors. It's simple and cost-effective to make too.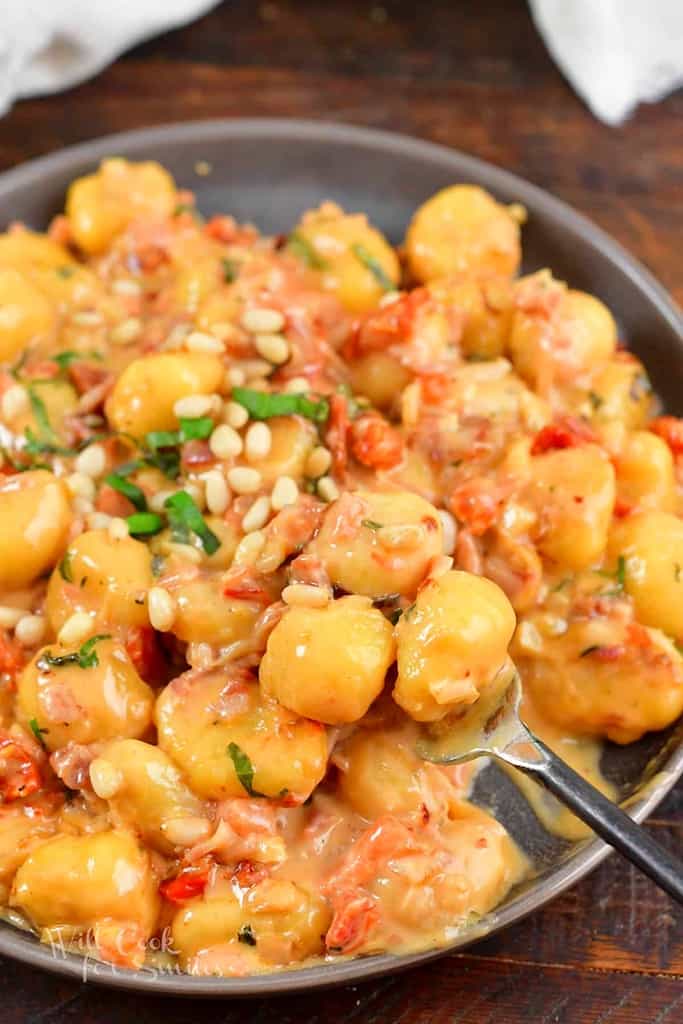 Creamy Tomato Gnocchi: I adore gnocchi because it is so cozy, comforting, and delicious. Especially this recipe with creamy tomato sauce! It's perfect for the holidays and any day of the week.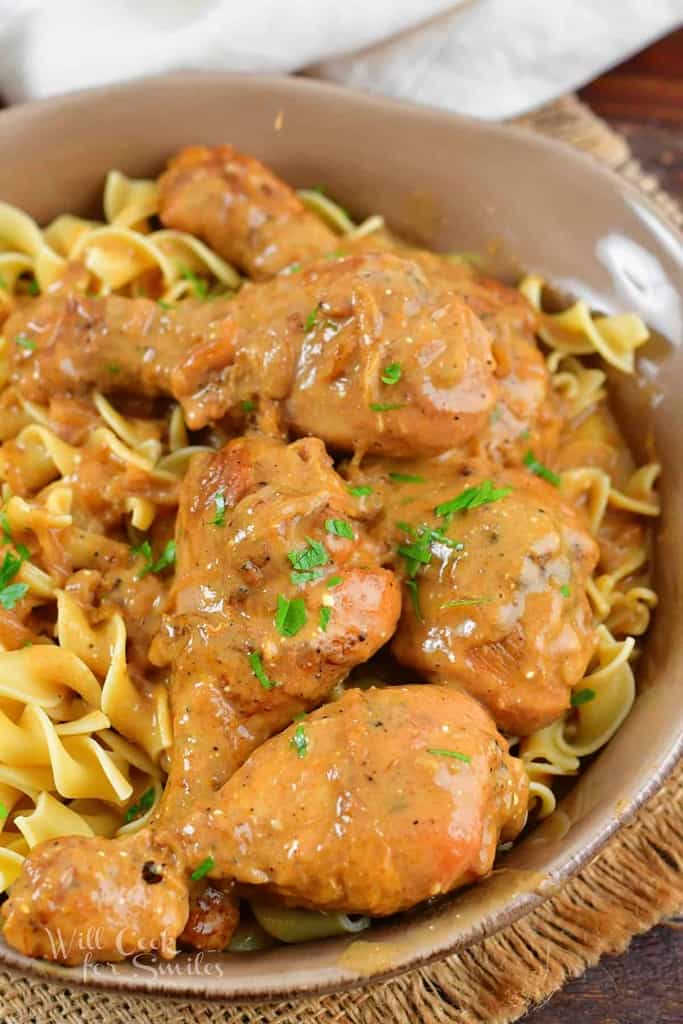 Chicken Paprikash: What is chicken paprikash? It is a Hungarian recipe with bone-in chicken cooked in a creamy paprika sauce and noodles. Everyone will be impressed with this dish and its unique delicious flavors.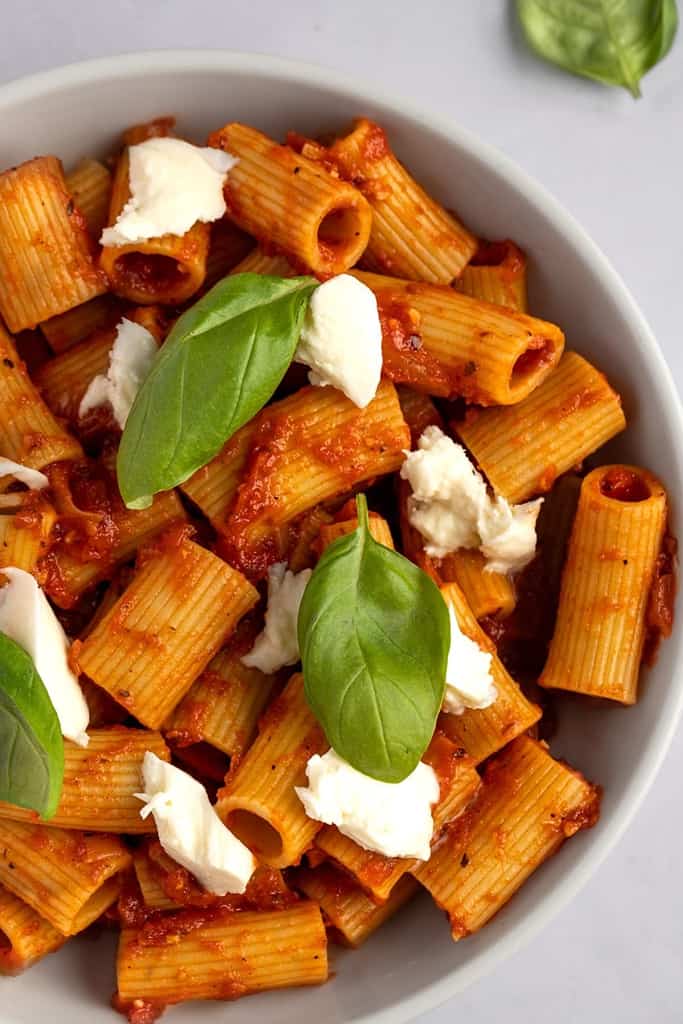 Rigatoni Pomodoro: Rigatoni Pomodoro is the perfect Christmas Eve Dinner idea. You can serve it up with Ham, Turkey, potatoes, salad, and so much more! It will quickly become your new favorite food.
Holiday Crockpot Recipes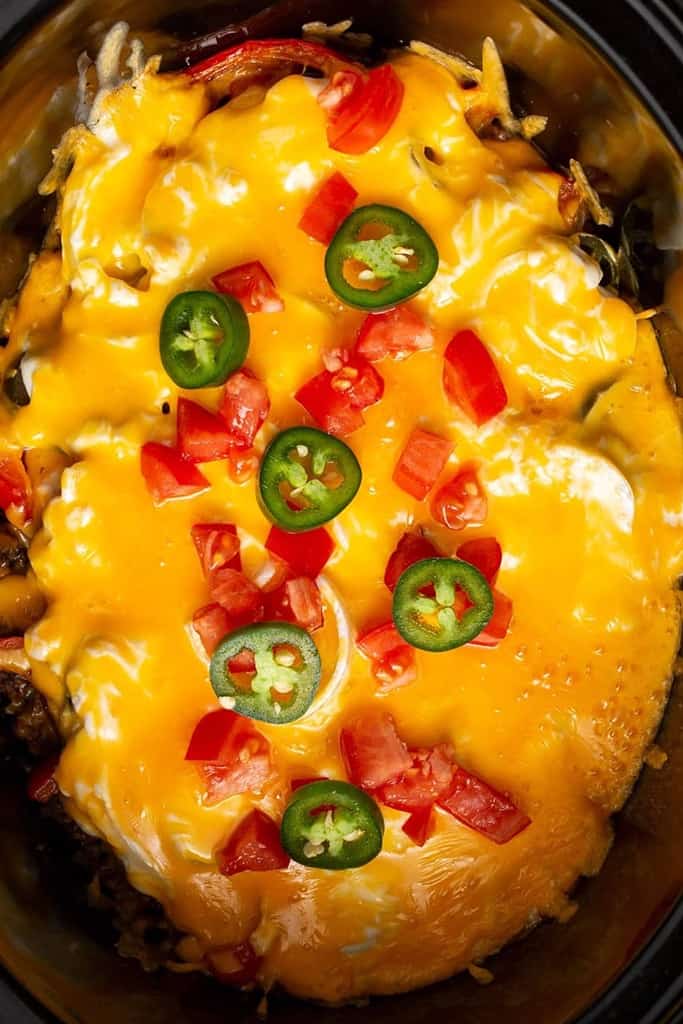 John Wayne Casserole: Make your life easier and still impress everyone at the table with this John Wayne crockpot casserole. It's full of cheesy, beefy, creamy delicious flavors that everyone can indulge in. The leftovers are great for a next-day lunch too.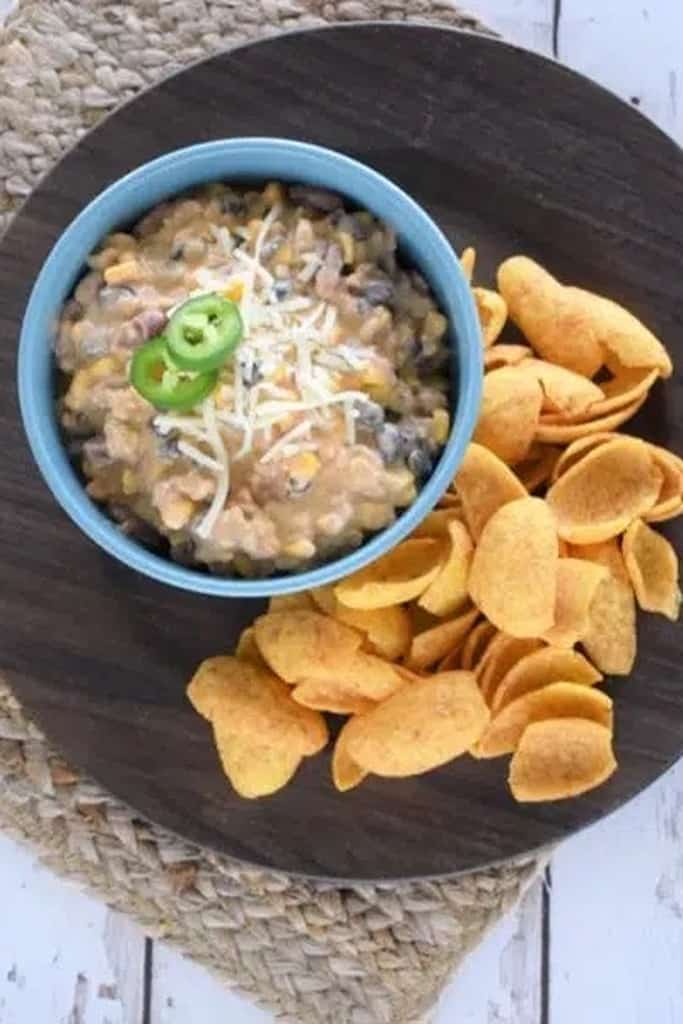 Chili Cheese Dip: Whip out your crockpot and make this chili cheese dip for the dinner table! You can smother it on bread, meat, steamed vegetables, and so much more. It's a fuss-free hands-off dish to keep mouths full and hearts happy.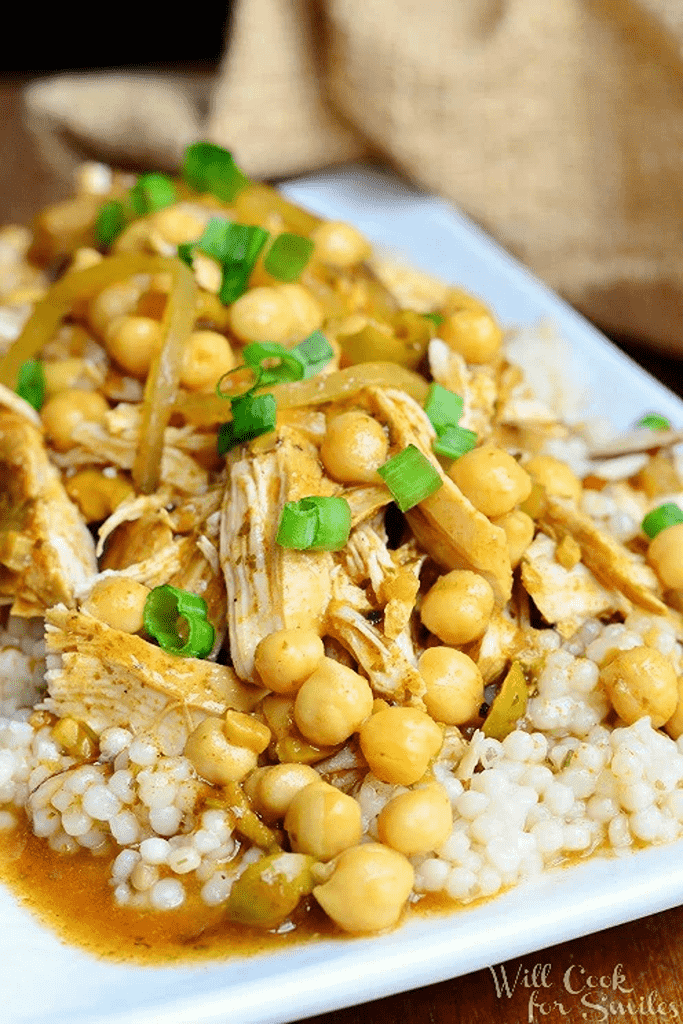 Slow Cooker Moroccan Chicken: Slow cooker Moroccan chicken is the best Christmas Eve dinner idea because it's scrumptious and simple. The Moroccan flavors are refreshing and perfectly seasoned. Not to mention it's so tender and juicy in the crockpot.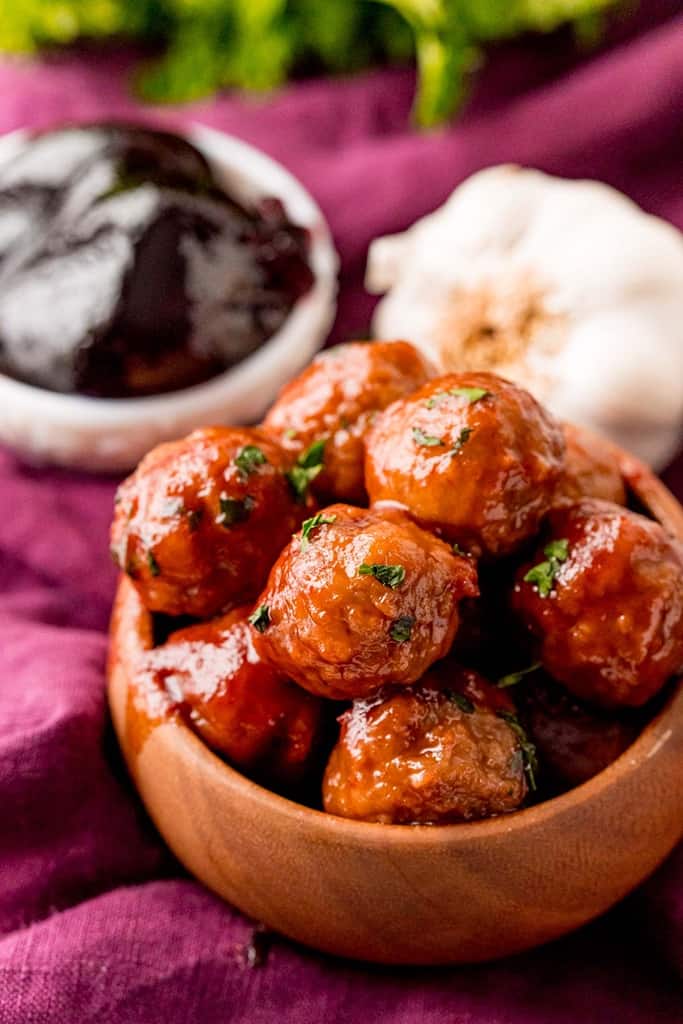 Grape Jelly Meatballs: Grape jelly meatballs are the perfect holiday dish because they are amazing alone or with other recipes. Serve them up with pasta, salad, soup, bread, steamed vegetables, and so much more.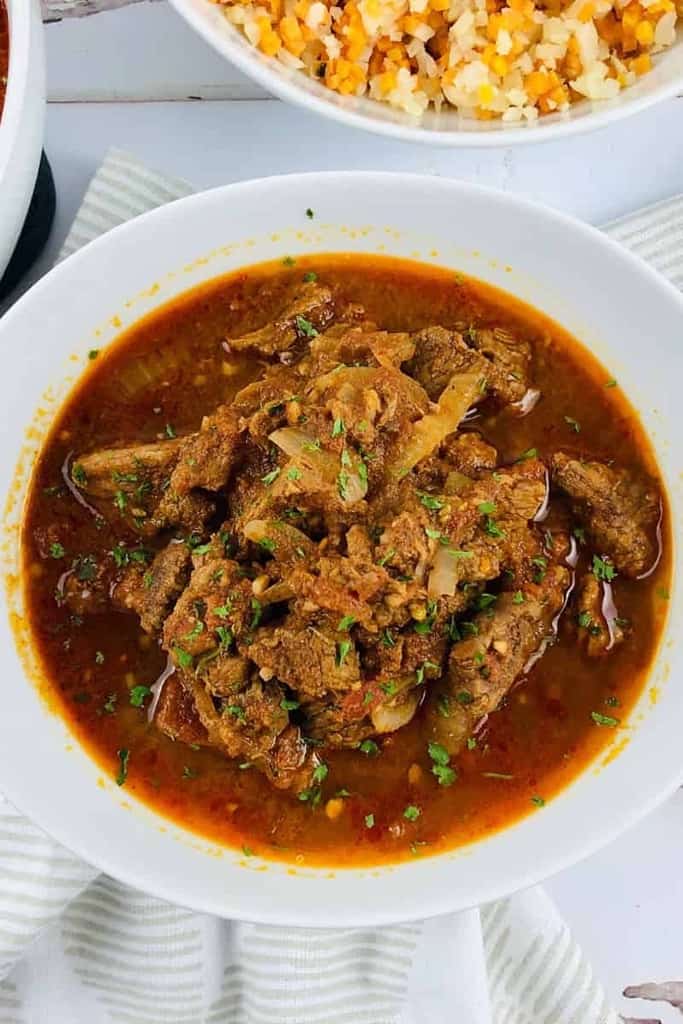 Crockpot Indian Beef: This beef stew has meat, yellow onion, garlic, minced ginger, red chili flakes, red curry paste, canned diced tomatoes, cinnamon, za'atar seasoning blend, coriander, and Naan bread on the side!
Instant Pot Recipes For The Holidays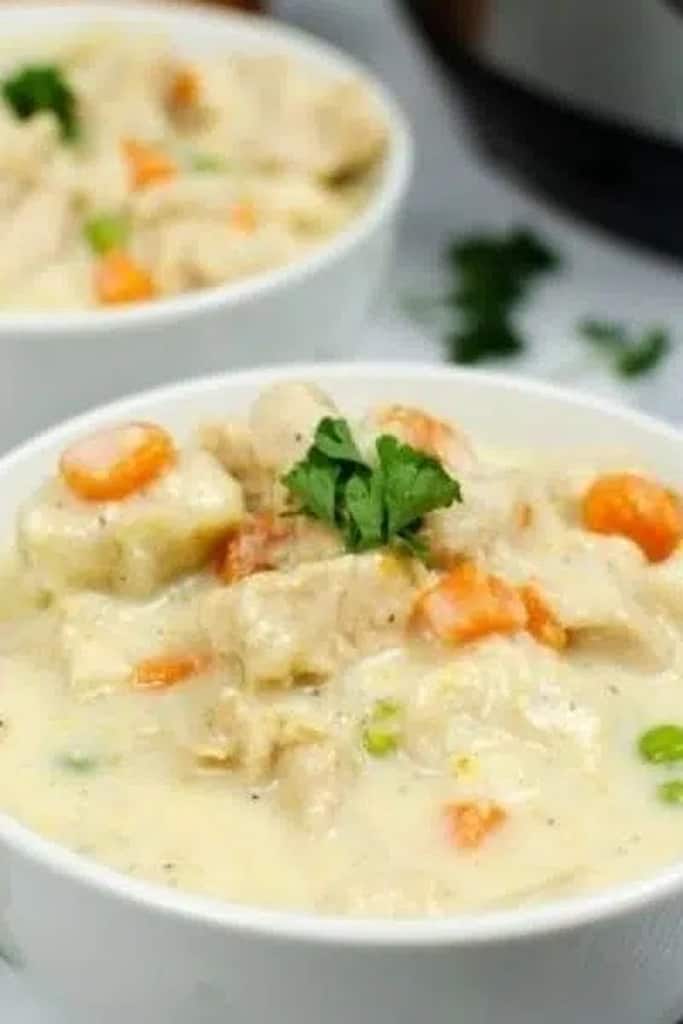 Chicken & Dumplings: Nothing says comfort food during the holidays quite like chicken and dumplings! It's the perfect mix of meat, vegetables, and doughy dumplings.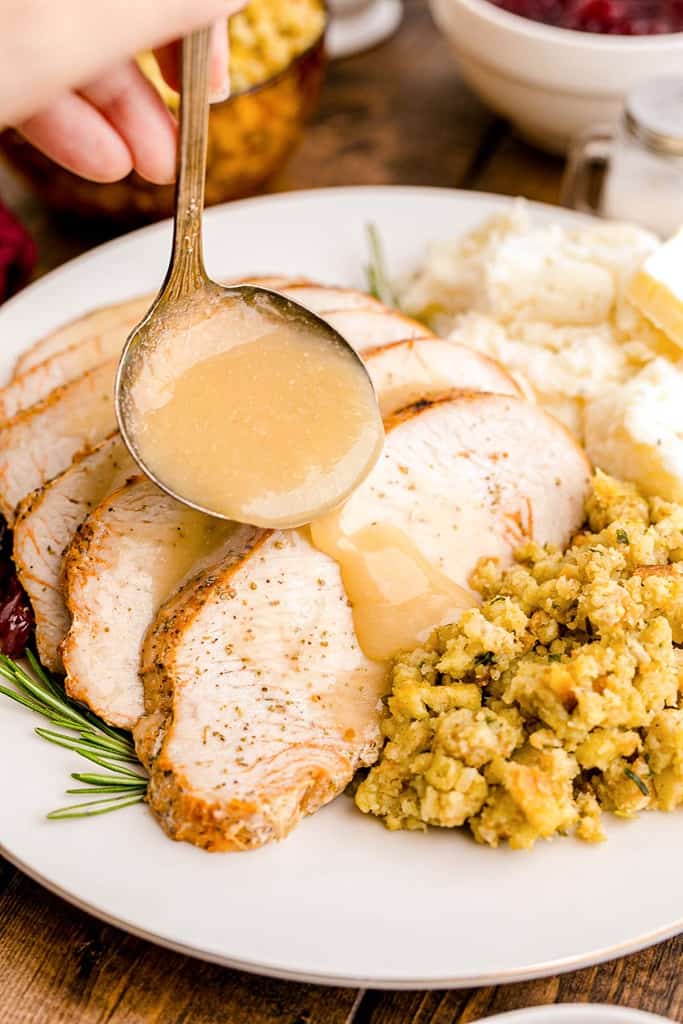 Instant Pot Turkey Breast: Quick and easy yet still tender and juicy, this instant pot Turkey breast is great for a smaller dinner party. This Christmas Eve dinner idea comes together in a pinch and goes with any kind of side dish.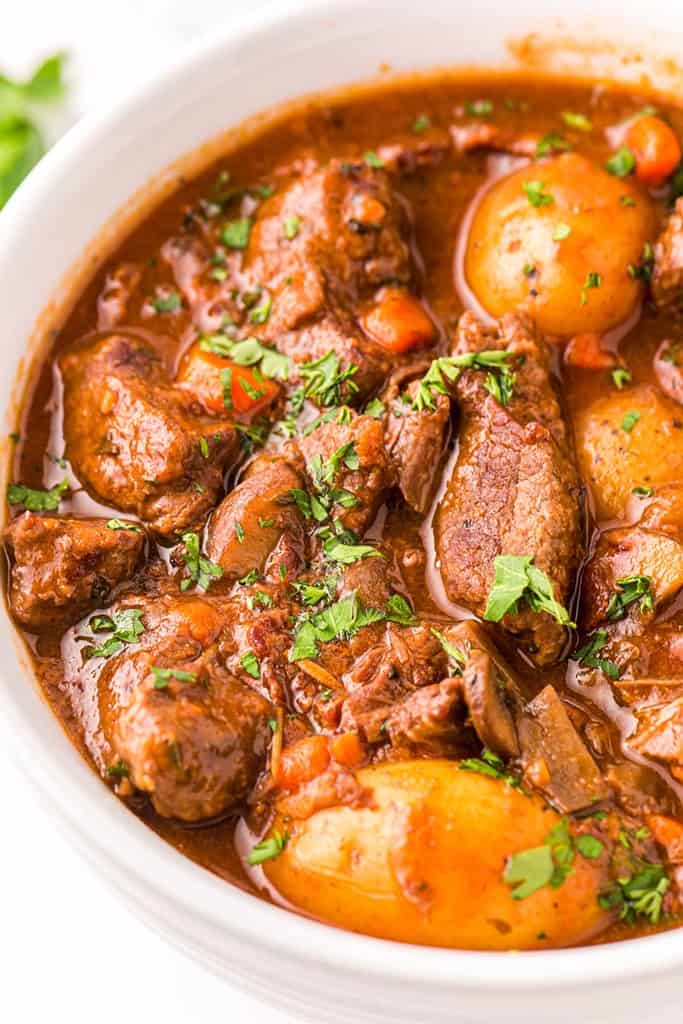 IP Beef Bourguignon: What is beef bourguignon? It has tender, flavorful pieces of beef served with carrots, mushrooms, and potatoes. They are then smothered in a savory gravy made of beef broth and red wine!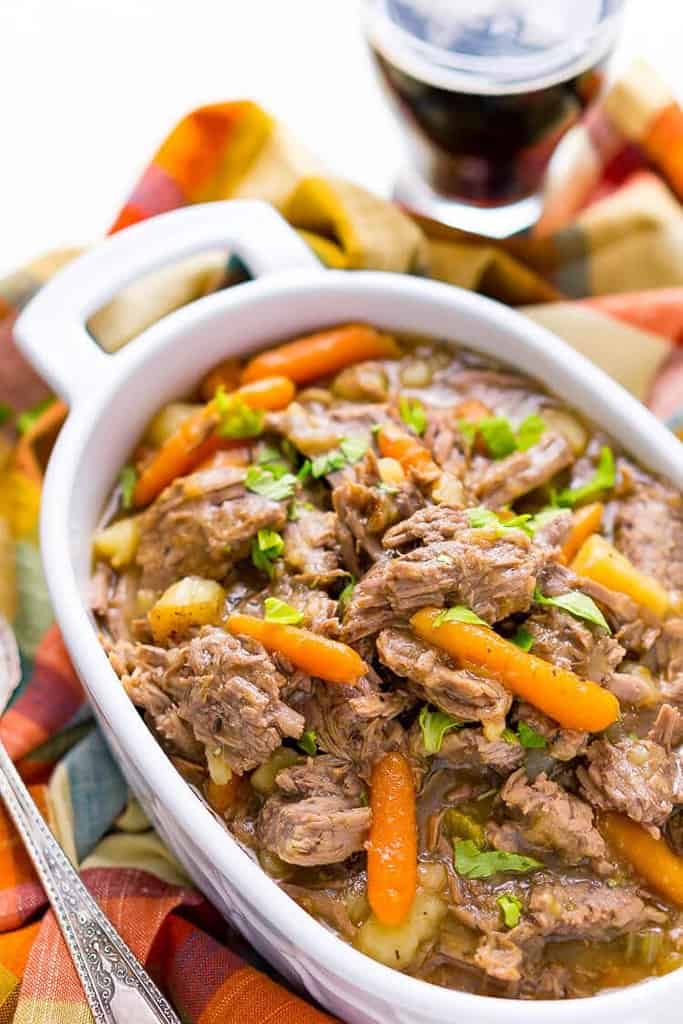 IP Pot Roast: Instant pot roast is succulent and savory! If you're tired of Turkey this roast is just what you need. It's ready in a flash and the leftovers make awesome sandwiches.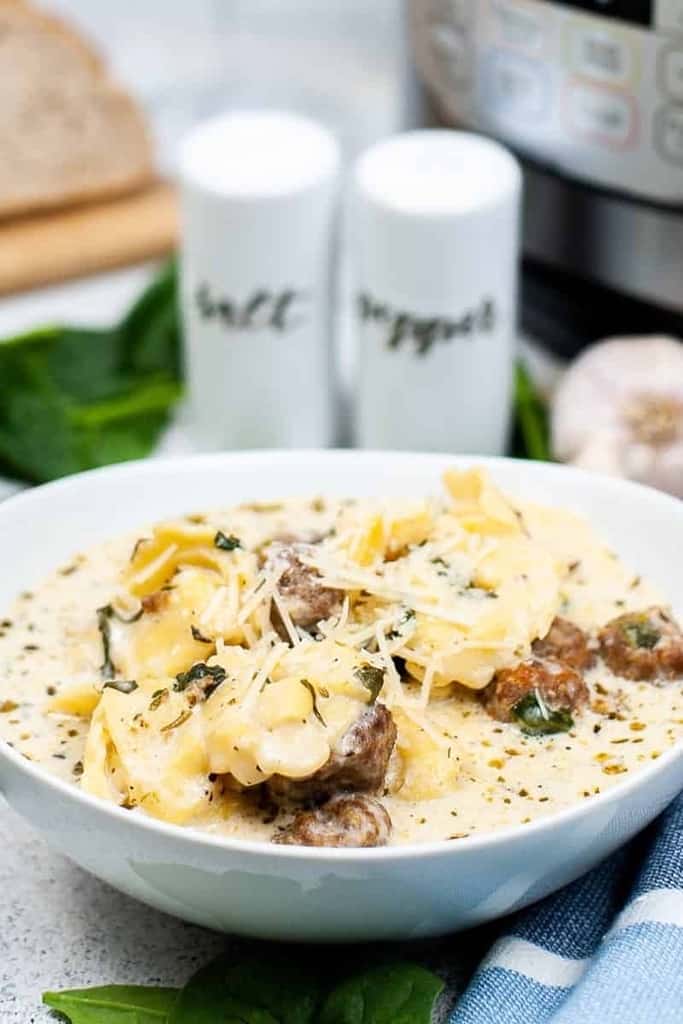 IP Creamy Tortellini: You will love serving up creamy pressure cooker tortellini pasta to your family. They will surely appreciate it too because it's delicious and something different.
Side Dishes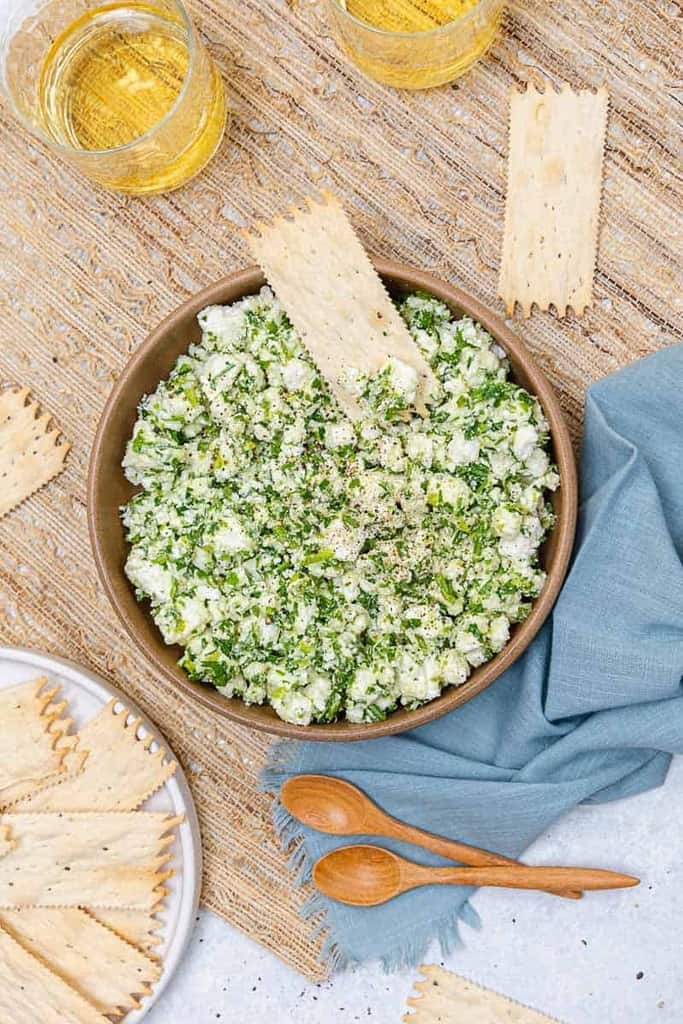 Garlic Herb Feta Spread: You must have a delicious side dish option for your Christmas Eve dinner. Like this garlic herb feta spread that's fantastic with rolls, biscuits, crackers, vegetables, and more.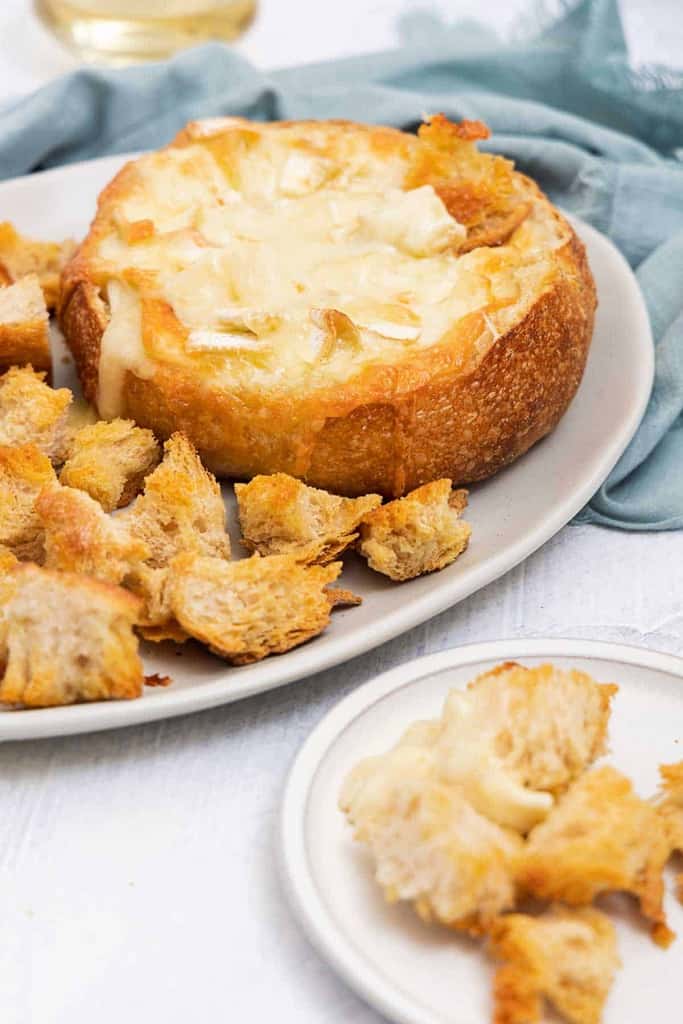 Baked Brie Bread Bowl: Baked Brie is so delicious in this bread bowl and everyone will be asking for seconds at the holiday dinner party. It's melty, gooey, and full of flavor. Not to mention how simple yet elegant it is.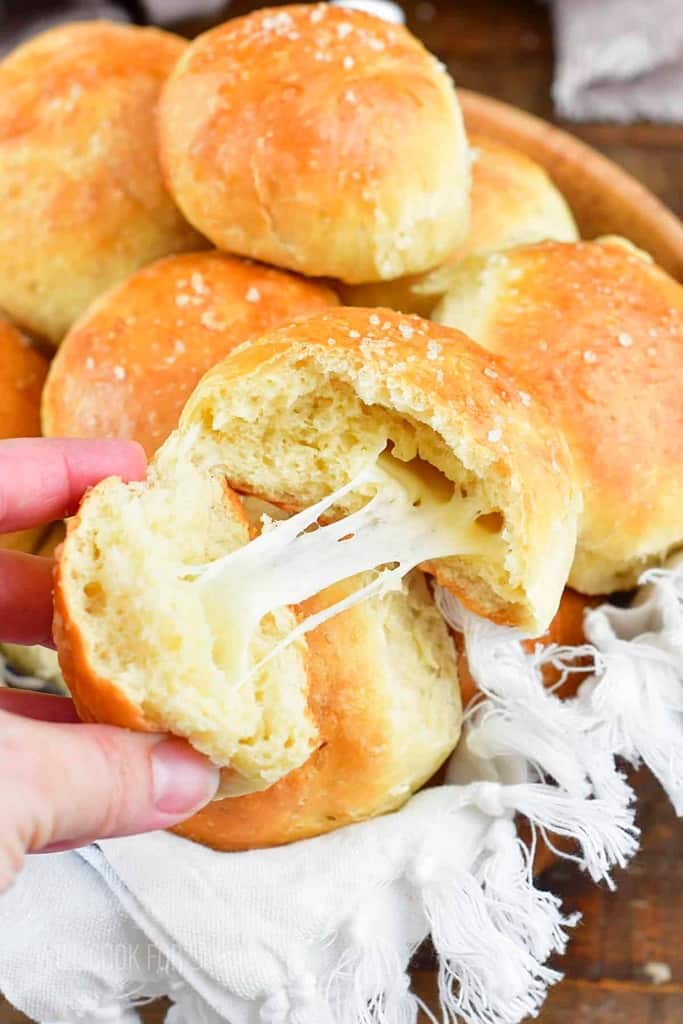 Cheesy Dinner Rolls: If you're looking for classic and scrumptious Christmas Eve dinner ideas for side dishes these rolls are for you. They're stuffed with creamy cheese and perfect for dunking in gravy and soup.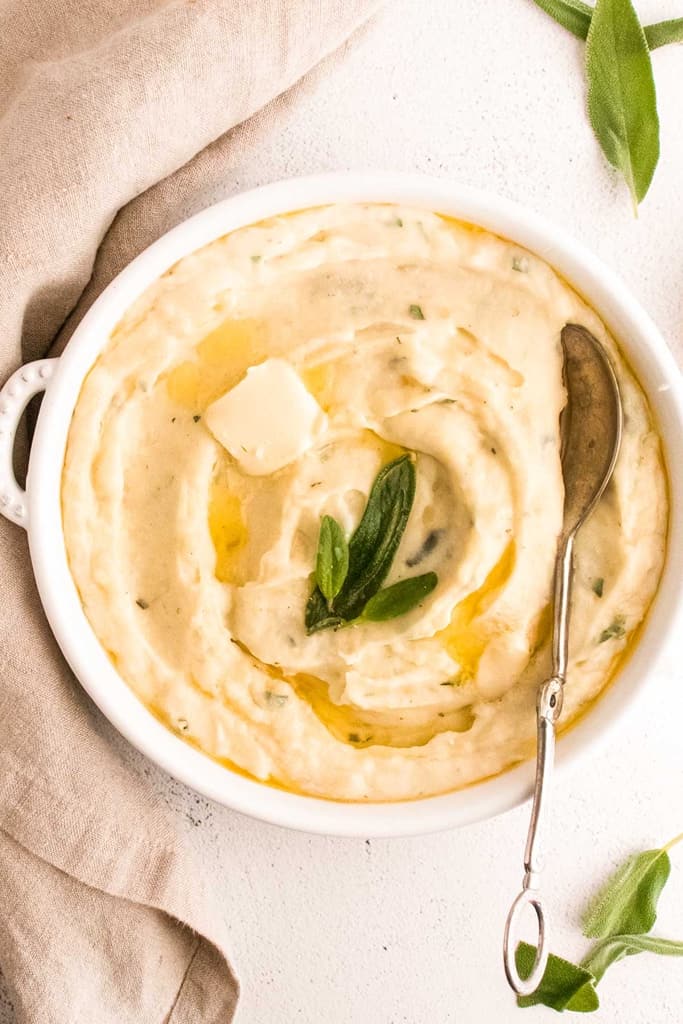 Instant Pot Mashed Potatoes: Mashed potatoes are basically a necessity for any big holiday feast. Like these instant pot potatoes that are so easy and fast yet still creamy and mouthwatering.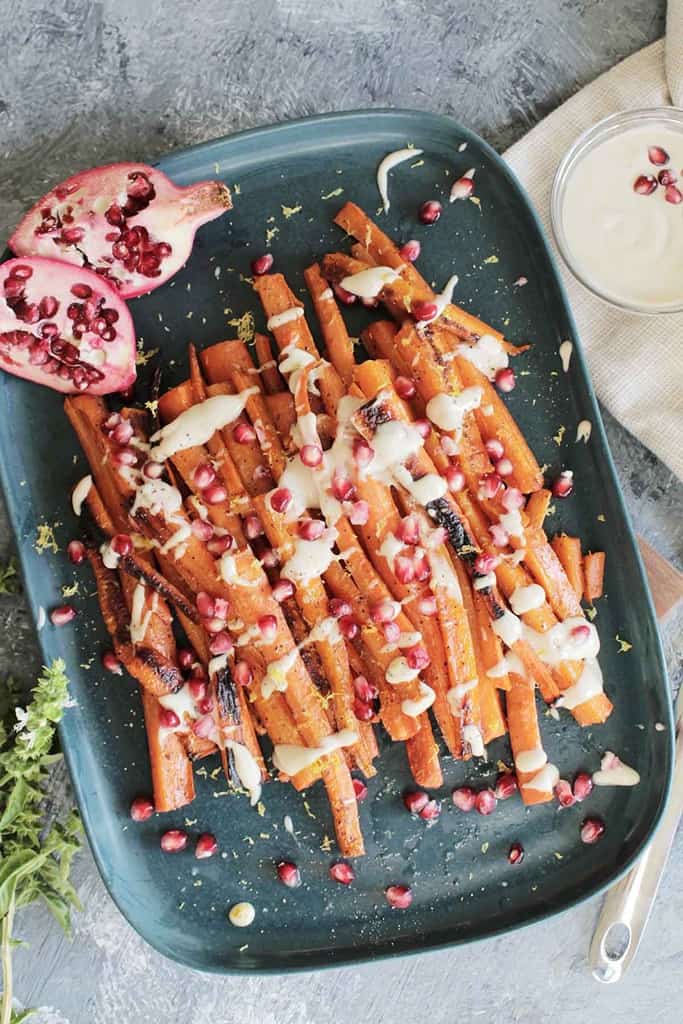 Maple Pan Roasted Carrots: Want a simple, nutritious side for Christmas Eve? These pan-roasted maple carrots are first cooked to perfection in the oven and then caramelized with maple in the skillet. They are then drizzled with a tahini dressing, pomegranate seeds, and lemon zest.
Our Top Picks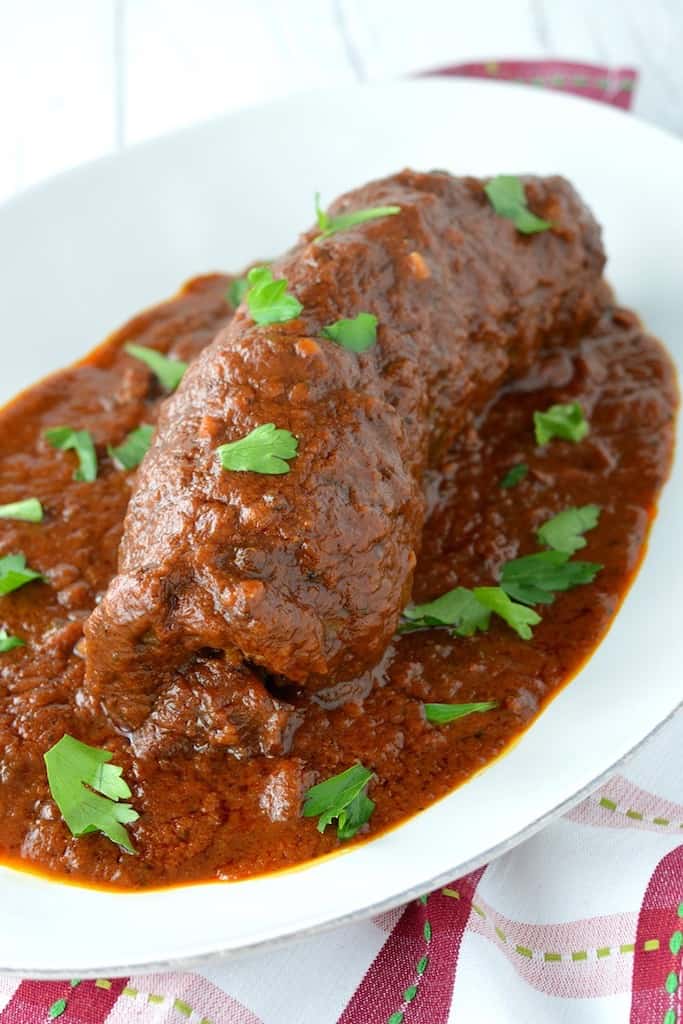 Italian Braciole: What is Italian Braciole? It's a lovely comfort food idea for a cold December night. The meat is stuffed with cheese and slow-cooked in a tomato sauce! While this dish does take a bit of time, it's well worth it.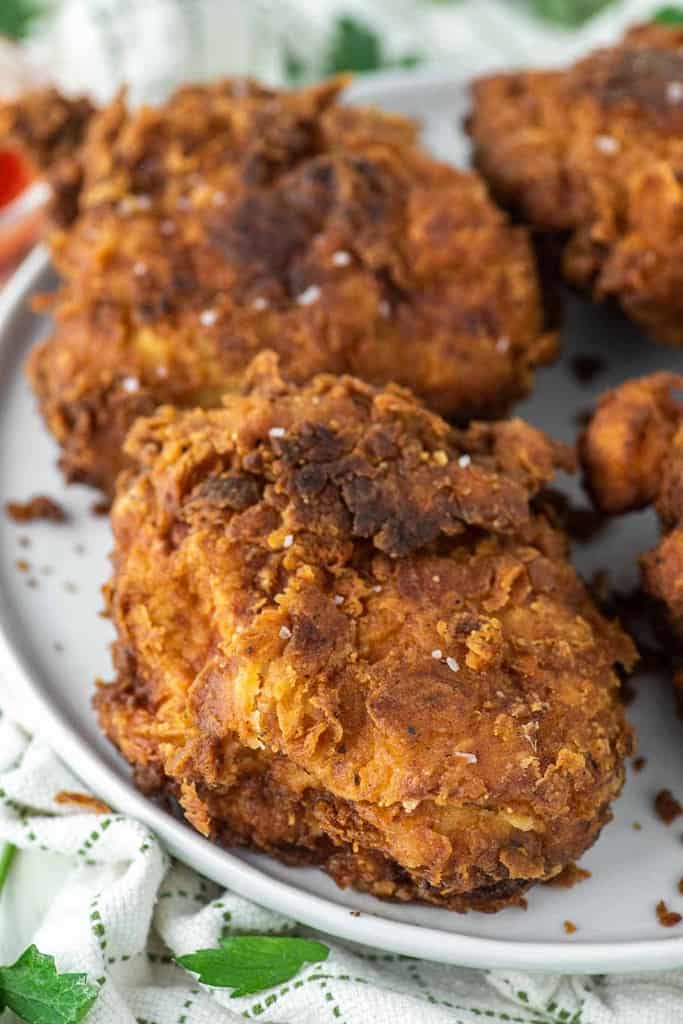 Sous Vide Fried Chicken: What is sous vide fried chicken? Well, sous vide is a cooking method where the chicken is vacuumed sealed in plastic, and then boiled in water. This recipe is then coated in breading and fried.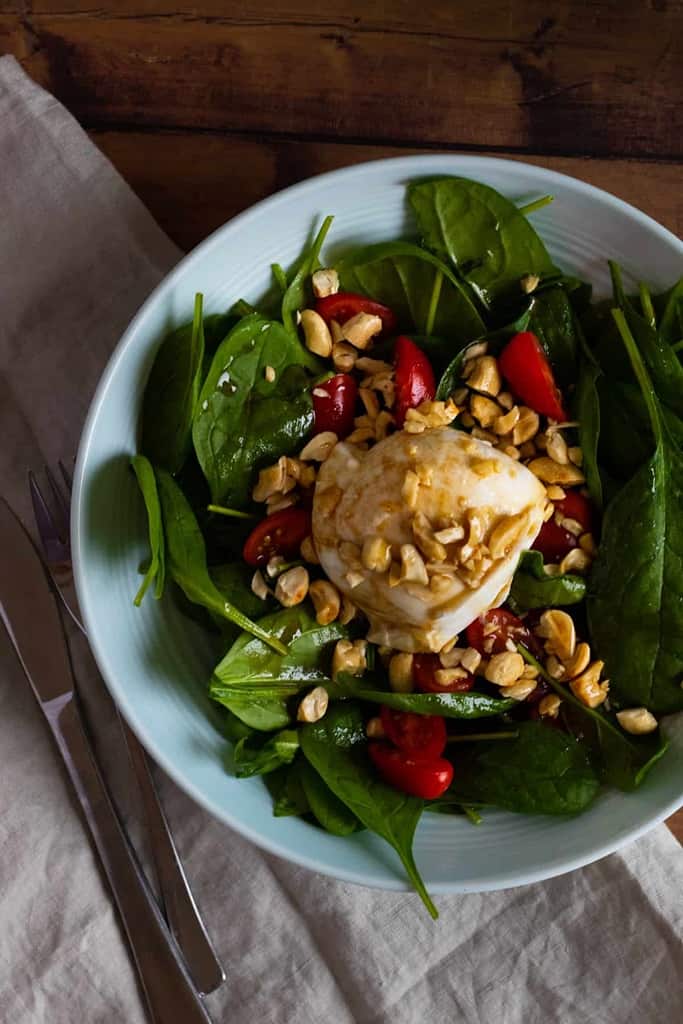 Caprese Salad With Cashew Honey: The perfect elegant yet easy salad to serve up for the holidays like Christmas Eve. The cashew honey vinaigrette is absolutely mouthwatering with mozzarella cheese and fresh greens.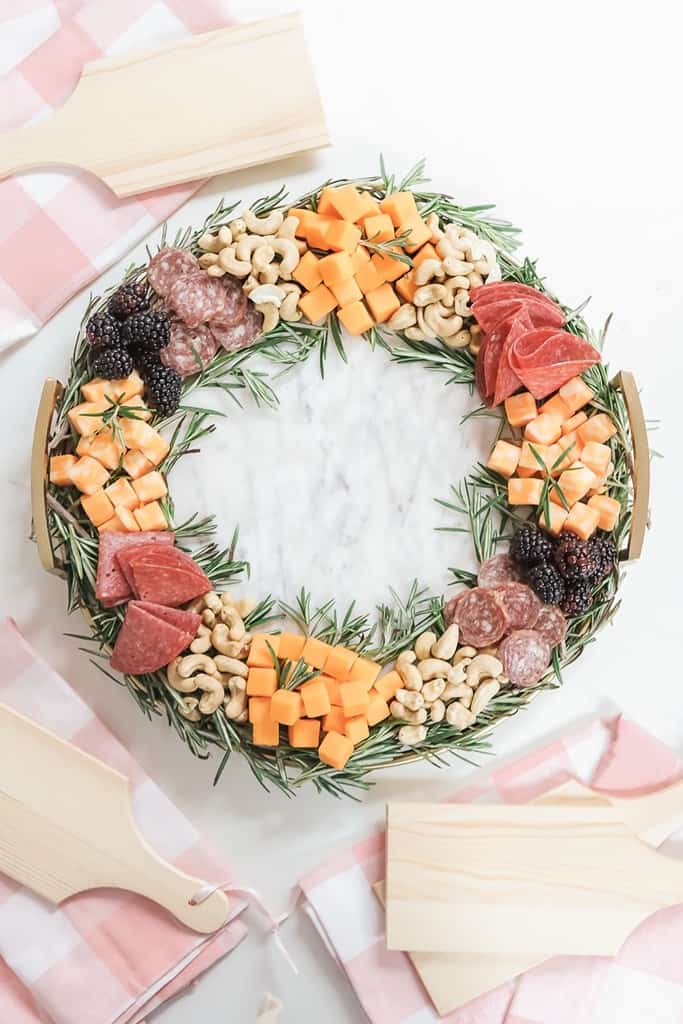 Christmas Charcuterie Board Wreath: If you're looking for a Christmas Eve dinner idea that will really make your feast a show this charcuterie board is right up your alley. It's a lovely centerpiece that your guests can graze on in between courses.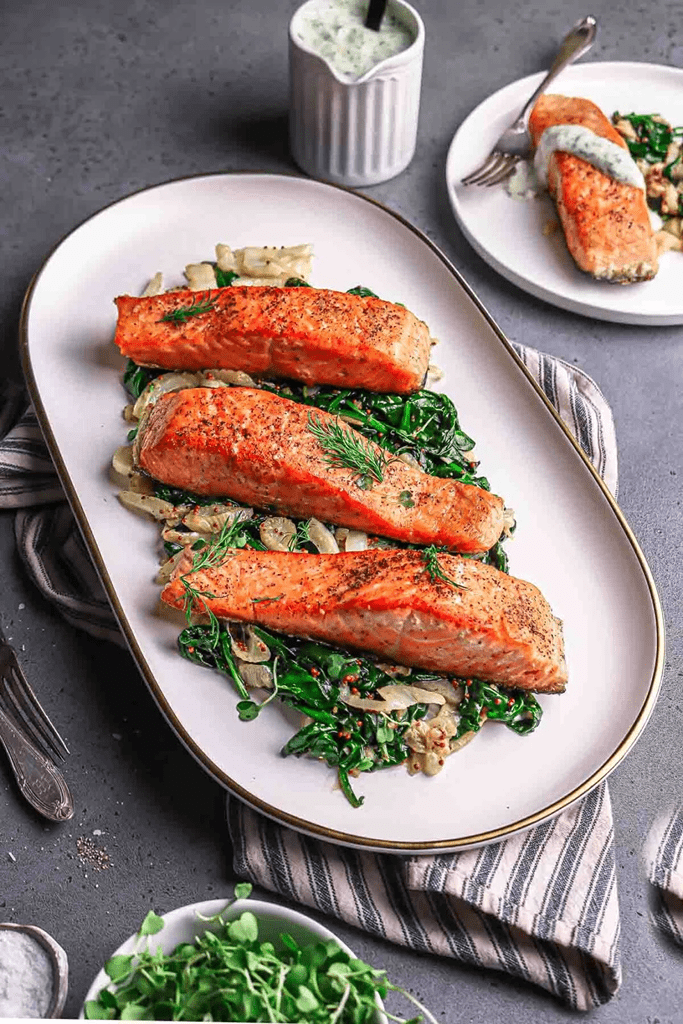 Seared Salmon With Spinach: Salmon is such an underrated main course for special holiday dinners. This recipe is particularly scrumptious with spinach and fennel. It's certainly a winner that everyone will adore.
Drinks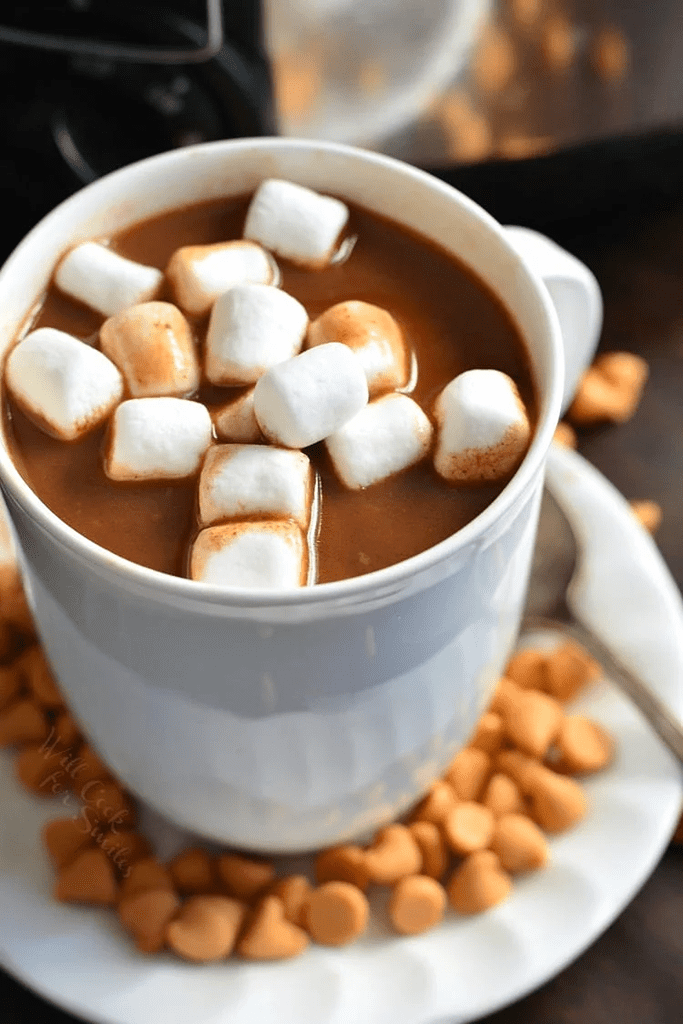 Crockpot Butterscotch Hot Chocolate: You can't call it a full feast without some delicious beverages! Like this slow cooker butterscotch hot chocolate that's amazing for kids and adults. It will keep you warm all night long.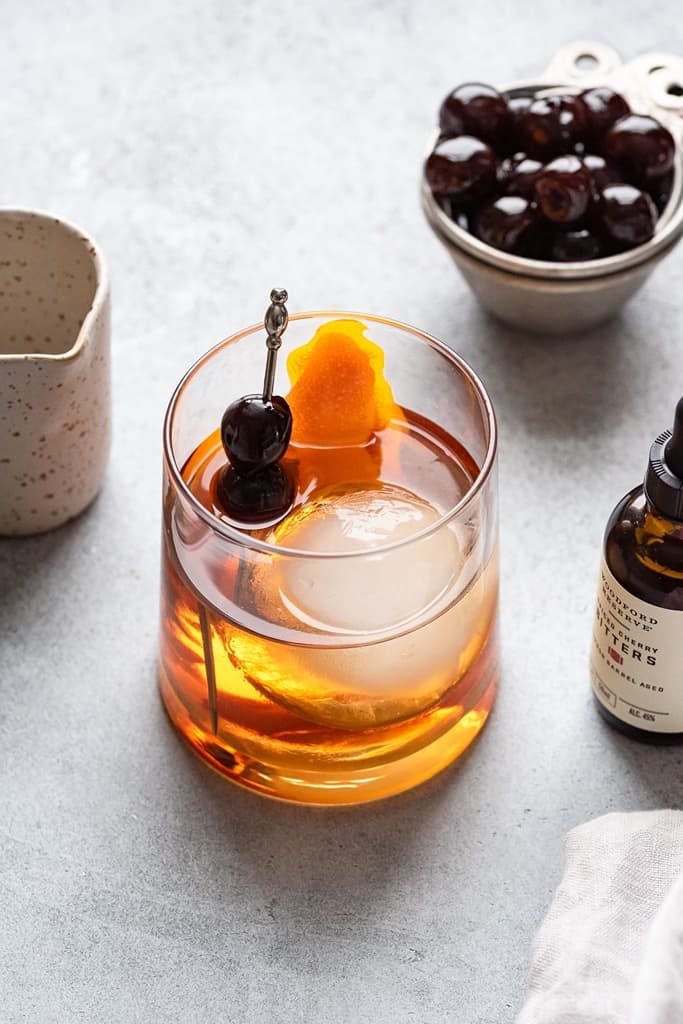 Maple Old Fashioned: Christmas Eve dinner is so much better with some adult beverage options! Like this Maple Old Fashioned that tastes so good next to your plate of tasty food.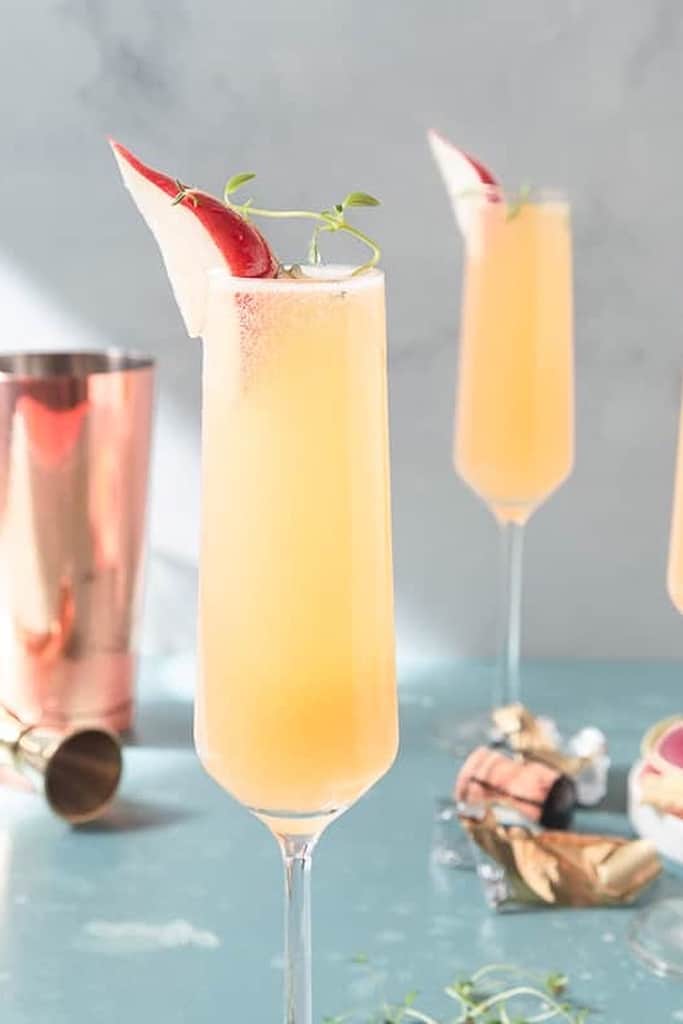 Pear & Gin Prosecco: Add this pear and gin Prosecco to your holiday dinner menu. The grown-ups will appreciate the fancy cocktail to sip on in between bites of amazing food.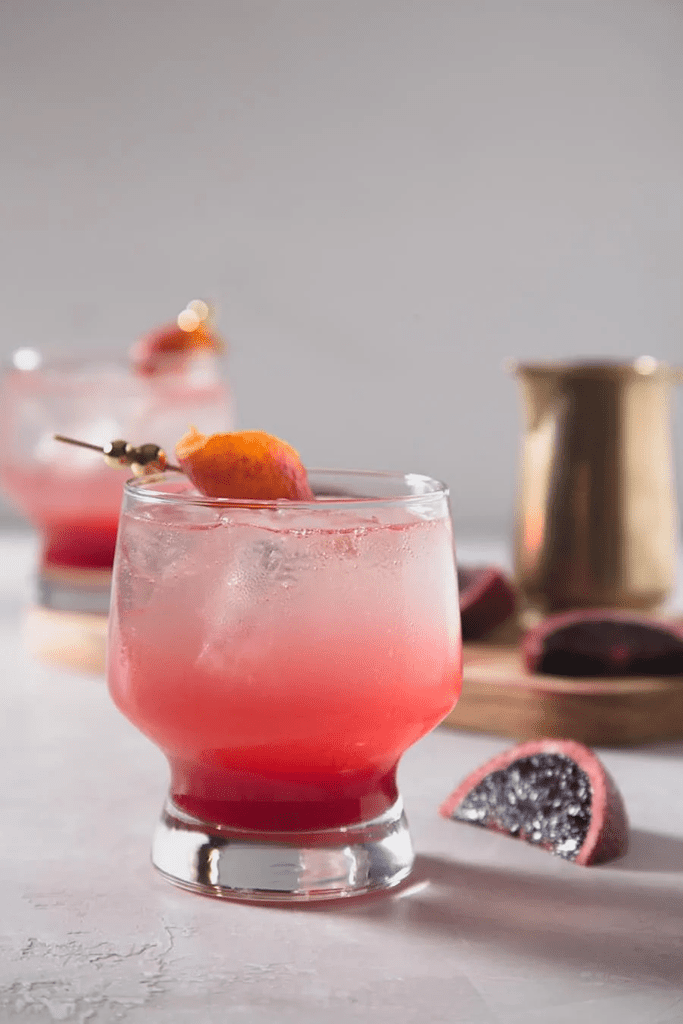 Blood Orange Gin & Tonic: Ingredients for these blood orange gin and tonic cocktails include 2 oz gin, 1 oz tonic syrup, 1 blood orange, 4 oz chilled club soda, and a Lime wedge! It's so easy all you have to do is combine the ingredients in a highball glass and add ice!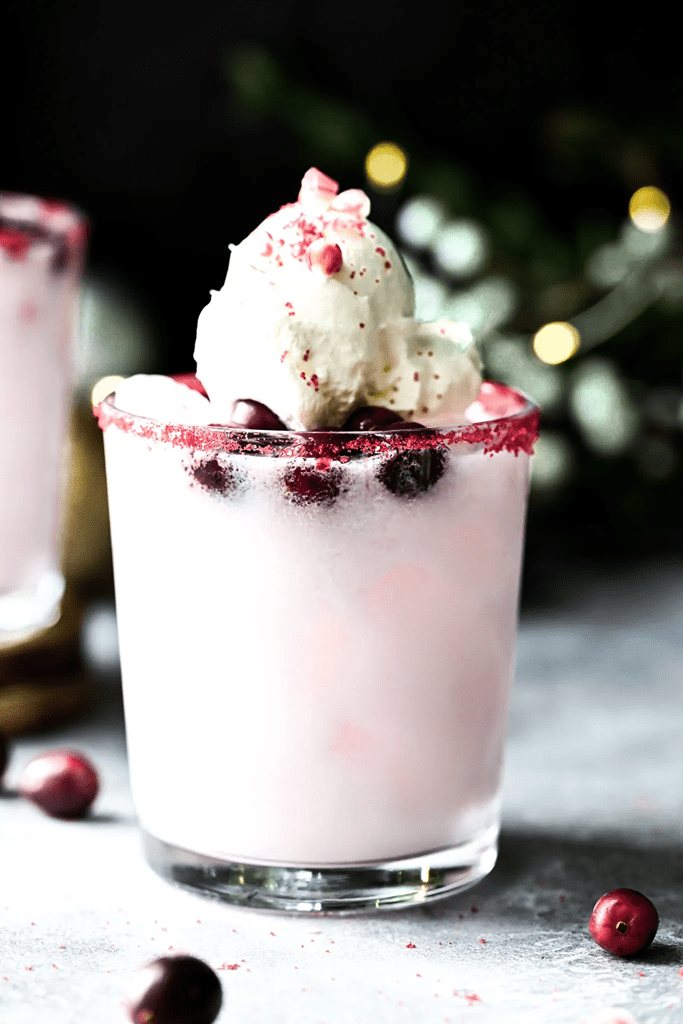 Christmas Margaritas: Christmas margaritas only take 10 minutes, and all you need is a blender and glasses, Blanco tequila, vanilla ice cream, simple syrup, and a handful of ice. Garnish with some crushed peppermint and fresh cranberries!
More Fun Christmas Recipes!
And if you like these Christmas Eve recipes, you'll definitely want to check out these posts, too!
Don't Forget to Pin These Christmas Eve Dinners For Later!