25+ Easy-to-make DIY Christmas Tree Ornaments
This post and its photos may contain affiliate links. As an Amazon associate, I earn from qualifying purchases.
Are you looking for meaningful ways to make this holiday season even more special? This year, get hands-on and craft your very own DIY Christmas tree ornaments!
Whether it's with the kids or a crafting session alone, these easy-to-make decorations are sure to bring fun, joyous memories, and an extra sparkle of cheer to every decorated branch.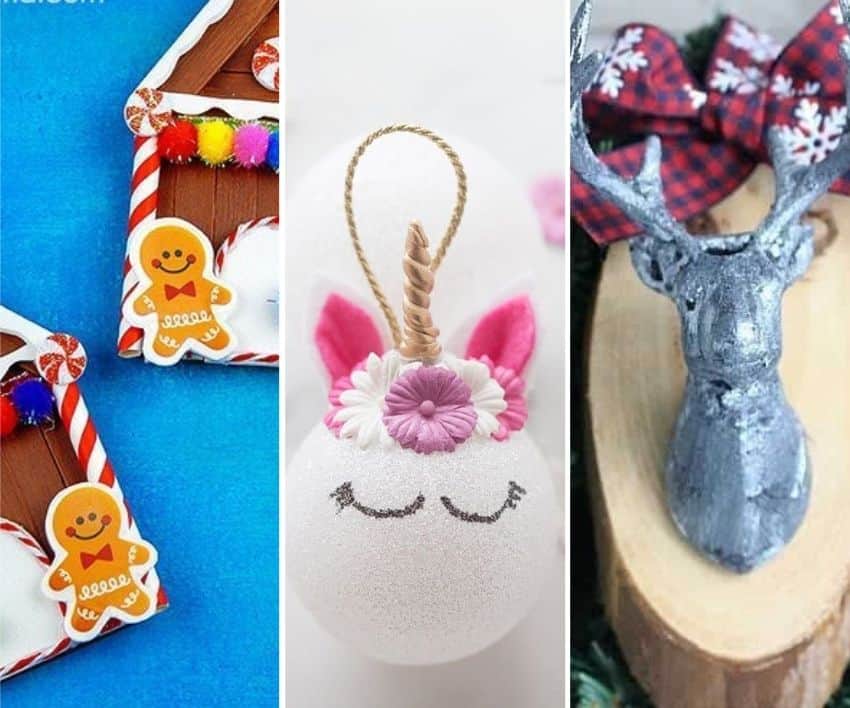 Christmas is the most wonderful time of the year! It's a season full of joy, happiness, family, and traditions. some people love baking holiday treats to share with loved ones, and some enjoy decorating their trees with ornaments, lights, and garlands.
So, if you're looking to add a personal touch to your Christmas tree this year, making DIY ornaments is the way to go.
Why Make Your Own Ornaments?
Personalized Touch: Creating your own ornaments means you can customize them according to your preferences and style. You can also make them as gifts for friends and family, adding a special touch to their Christmas tree.
Cost-effective: DIY ornaments can be made using easily available and affordable materials. Instead of spending money on expensive store-bought ornaments, you can create your own unique decorations for a fraction of the cost.
Fun Activity: Making DIY ornaments is a fun activity for the whole family to enjoy together. It's a great way to bond and create lasting memories.
Easy-to-Make DIY Christmas Tree Ornaments
There are endless possibilities when it comes to making DIY Christmas tree ornaments. More than 25 easy ideas to add a special touch to your holiday decorations this year.
More Christmas Fun
I love keeping you fully stocked with creative ideas, yummy recipes, fun crafts, and free printables. Subscribe to our newsletter to get new ideas delivered to your inbox. Follow me on Facebook, Pinterest, Twitter, and Instagram for all my latest!