15 Holiday Peppermint Cookie Recipes
Indulge in the festive spirit with these delightful peppermint cookie recipes, perfect for holiday parties, gifts, or simply enjoying a warm, cozy night in. The refreshing taste of peppermint and the sweet deliciousness of cookies create a holiday treat that's hard to resist!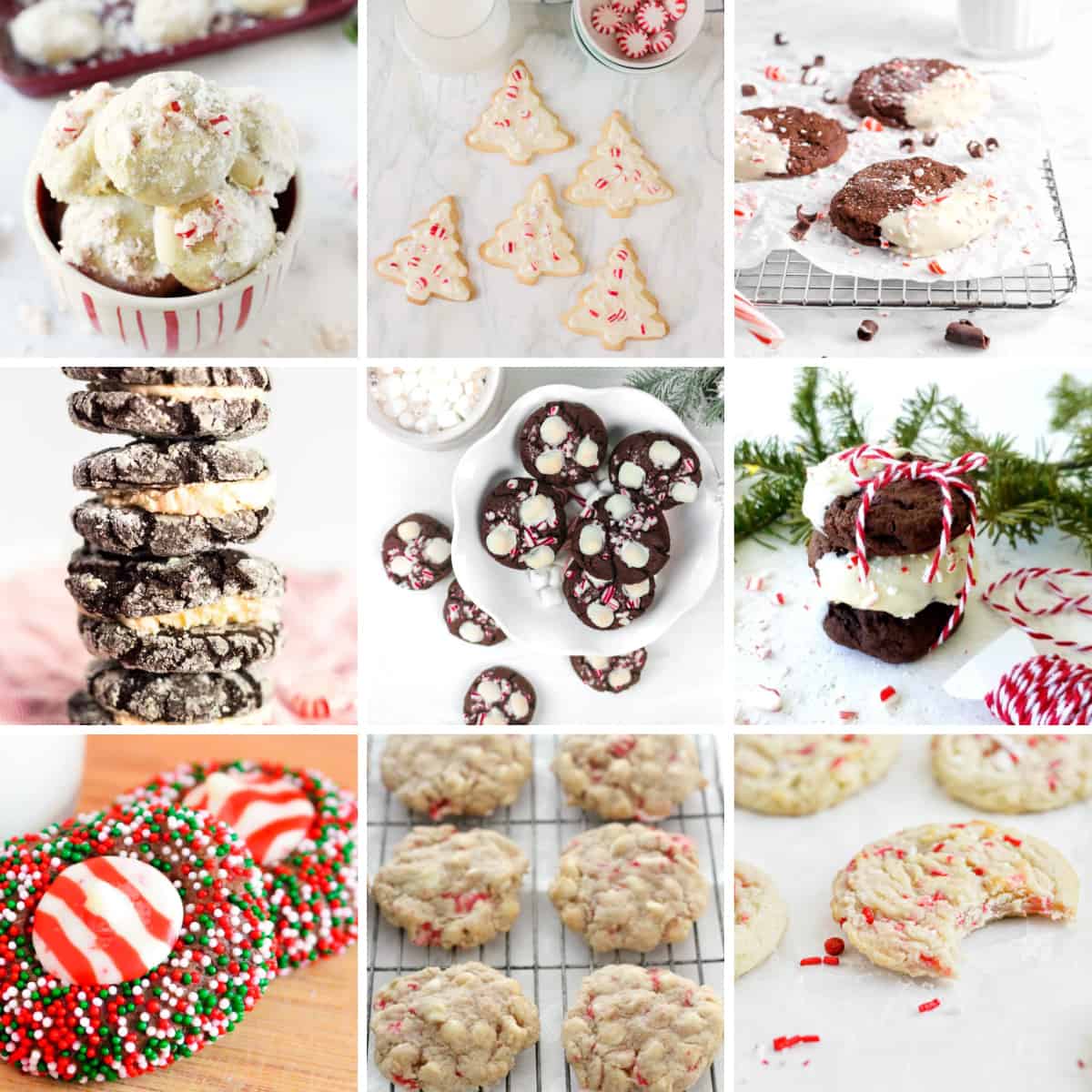 Festive Christmas Cookies
Christmas is a time for family, friends, and baking! The holidays would not be complete without all the delicious Christmas cookies and treats.

And nothing is more festive during the holiday season than the smell and taste of peppermint! Each peppermint cookie recipe is perfect for baking your way into the Christmas spirit!
Whether you are looking for a new treat to add to your holiday cookie platter, something yummy to snack on for a fun family Christmas movie, or feel like baking to some Christmas tunes, there is a delicious recipe that everyone will love here!
Peppermint Cookie FAQs
More Christmas Treats
If you are looking for more yummy Christmas treats, be sure to check out these…
Pretzel Reindeers – quick to make with your kids and delicious right out of the oven or as soon as they cool down! These Reindeer Pretzels are a sweet, salty snack perfect for the holidays.
Christmas Cracker Bark – cracker bark is a delicious holiday treat that's easy to make and perfect for gifting, too, so be sure to make enough to share!