5 Ways to Redecorate Your Home Without Buying New Décor
Whether you're just growing tired of your current décor or want to redecorate on the cheap, finding ways to spruce up your home without spending a dime can be difficult.
And while it may be tempting to head to your favorite home décor store to buy something new when you feel the urge to redecorate, there's no need to spend money to redecorate your home!
In fact, there are so many simple ways to spruce up your space without purchasing something new. Here are five easy ways to redecorate your home without buying new décor.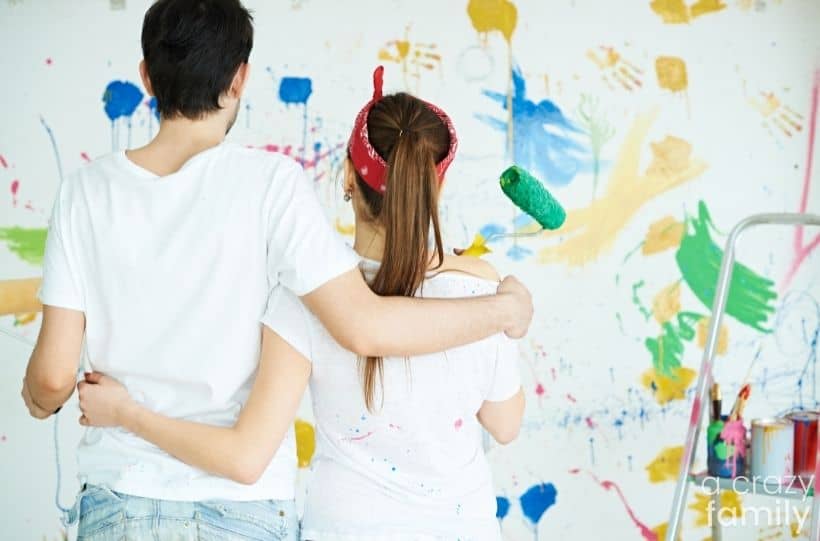 Rearrange Your Furniture
If you're sick of looking at the same furniture day after day, you're probably considering purchasing something new. But buying new furniture for your home can be expensive!
Instead of trying to justify that big purchase, why not try rearranging your existing furniture within the space instead? By moving around the furniture you already have, you can change up the look of the space without spending a ton of money.
Before you start pushing furniture around the room, start by making a plan. Look around the room and find the biggest piece of furniture in the space – usually the bed or couch.
Since that piece of furniture will be the most difficult to place, it's a good idea to start there when figuring out your new furniture arrangement. Think about the different places in the room you can put that piece of furniture.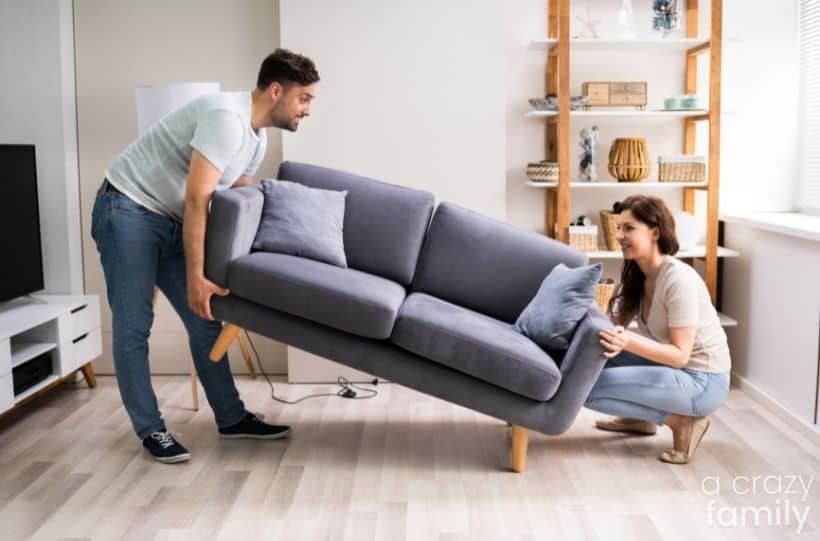 Once you've decided on a new spot for the largest piece in the room, you can experiment with placing the other pieces of furniture throughout the room until you're satisfied with the new look.
Switch Your Décor
Just because you originally placed a piece of home décor in your bedroom doesn't mean it has to stay there! If you're ready for a new look in one of the rooms of your house, go shopping throughout the other rooms instead of heading to the store.
Look around your house for decorative items that would look good in the room you want to redecorate, then move those pieces to their new home.
In addition to transferring decorative pieces from other rooms of your house into one central location, you can also move the items that were originally located in that room to another space.
Doing this will eventually give your whole house a fresh new look without the need to spend any money!
Grab the Paint
A can of paint and a paintbrush can go a long way toward transforming the look of a room. Painting a piece of furniture or a small decorative item in your home can turn it into something new in no time!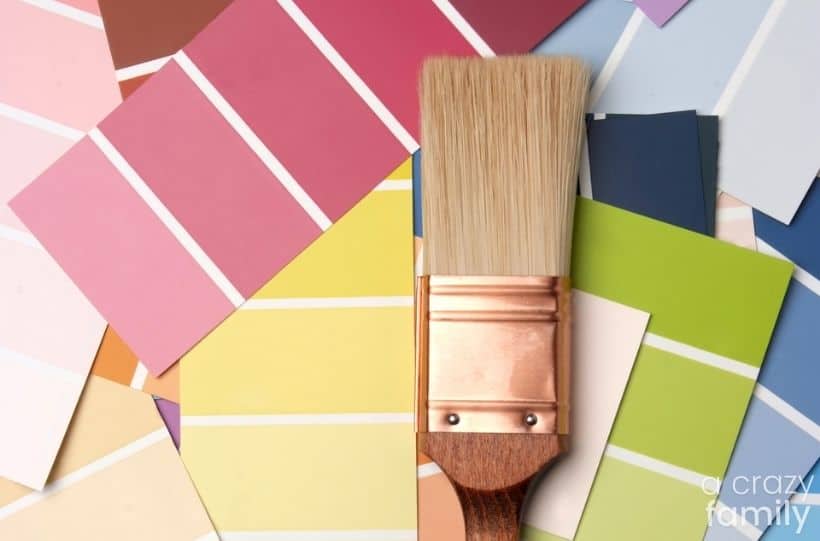 Whether you repaint your dining room table to give it a new look or give your kitchen cabinets a new coat of paint, using paint to redecorate is another simple way to transform any room in your home using items you already have in your house.
Declutter the Space
The longer you live in your home, the more clutter you tend to gather. Instead of adding to the clutter in your house by buying something new, why not redecorate the space by reducing the number of items you have at home?
Decluttering is a great way to clean up your home and give it a fresh new look at the same time.
Start by looking around your room with a decerning eye, taking note of items that don't belong or add to the cluttered look of the space. Then, start digging deeper to find items you've hidden away in baskets and drawers.
Remove everything that doesn't belong in the room or that adds to the clutter in the space. If you can use the item in another room, take it to its new home.
Otherwise, throw it away or donate it to ensure you don't continue adding to the clutter in your house.
Head Outside
Adding natural elements to your home's décor is a great way to spruce up the space without buying anything new. And there are so many great ways to bring nature inside!
So the next time you want to add a new look to your room, head into your yard to find some natural elements to add to your existing décor.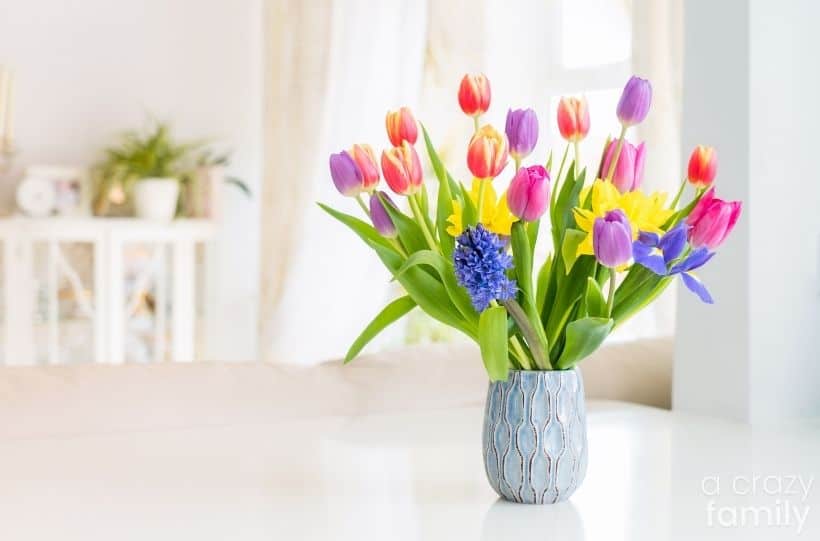 When looking for natural items to add to your home's décor consider:
Brightly colored flowers to place in a vase
Smooth rocks or stones to use as filler material
Visually appealing branches or greenery to display in a vase
Autumn leaves, pinecones, or acorns to bring the fall season inside
Fresh herb branches to add a fresh scent to the room
With so many amazing items throughout nature, there's no reason to head to the store to purchase new décor! Just take a look outside to find some new decorations for every room in your home.