15 No-Knead Bread Recipes
By: Vickie | Updated: 13th April 2023
Baking bread doesn't have to be a complicated process, and with these 15 no-knead bread recipes, it's easy to create delicious and fresh loaves of bread right in your own kitchen.
Whether you are looking for a plain and simple bread recipe like French bread or are looking for something with a little more flavor and spice like jalapeño cheddar bread, you will find something delicious to try here!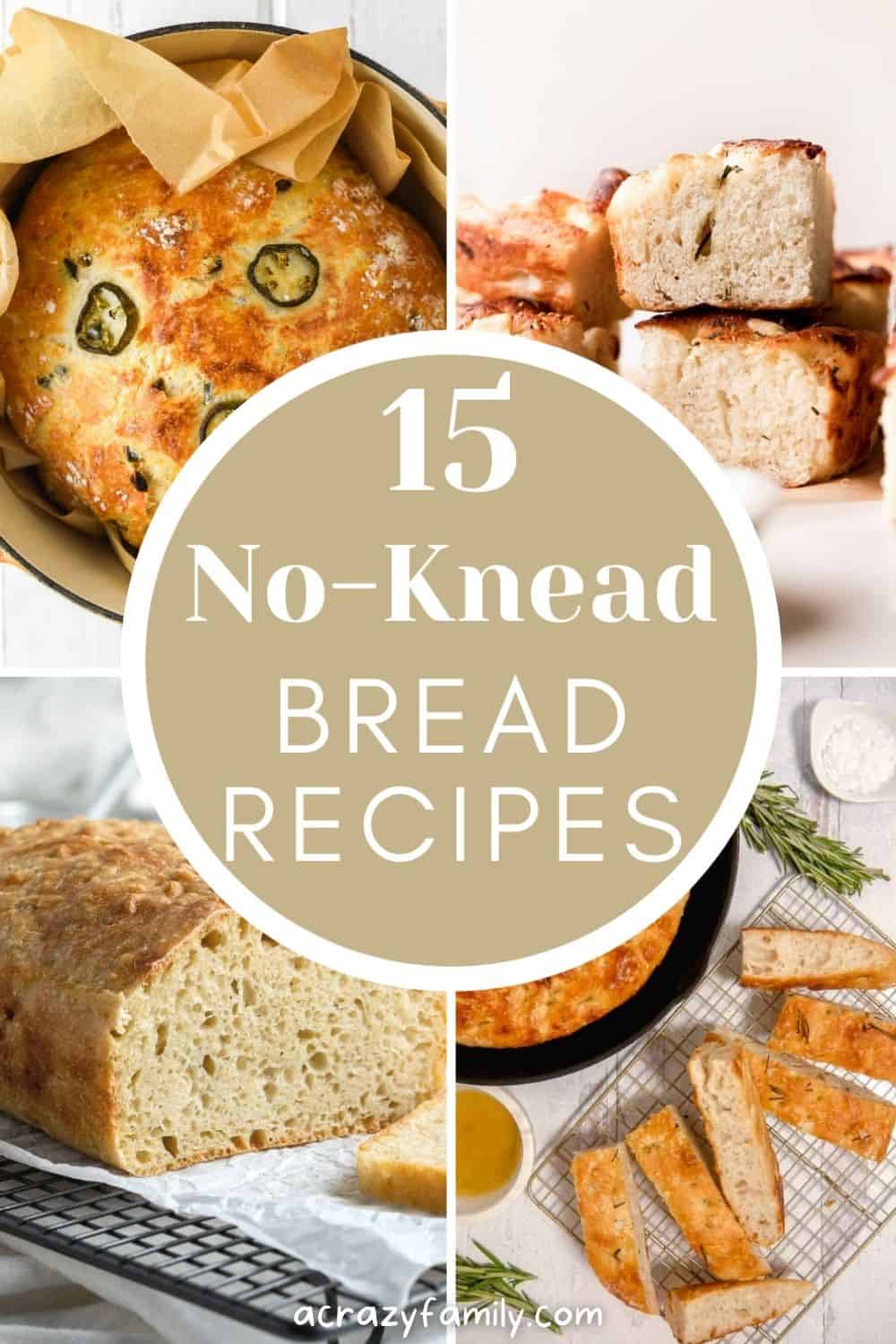 If you are looking for other types of bread recipes, you could try these instead:
No-Yeast Bread Recipes – More than 30 delicious bread recipes made without yeast from cinnamon rolls to banana bread, naan bread, soda bread, and many more recipes that don't use yeast!
Banana Bread Recipes – With recipes like chocolate walnut banana bread, cinnamon swirl banana, white chocolate almond banana bread and so many more, you won't ever want to eat just plain old banana bread again!
15 Delicious No-Knead Bread Recipes
These no-knead bread recipes are perfect for when you are craving some warm and fresh bread but do not have the time or energy to spend kneading it and waiting for it to rise.
Spelt Bread Loaf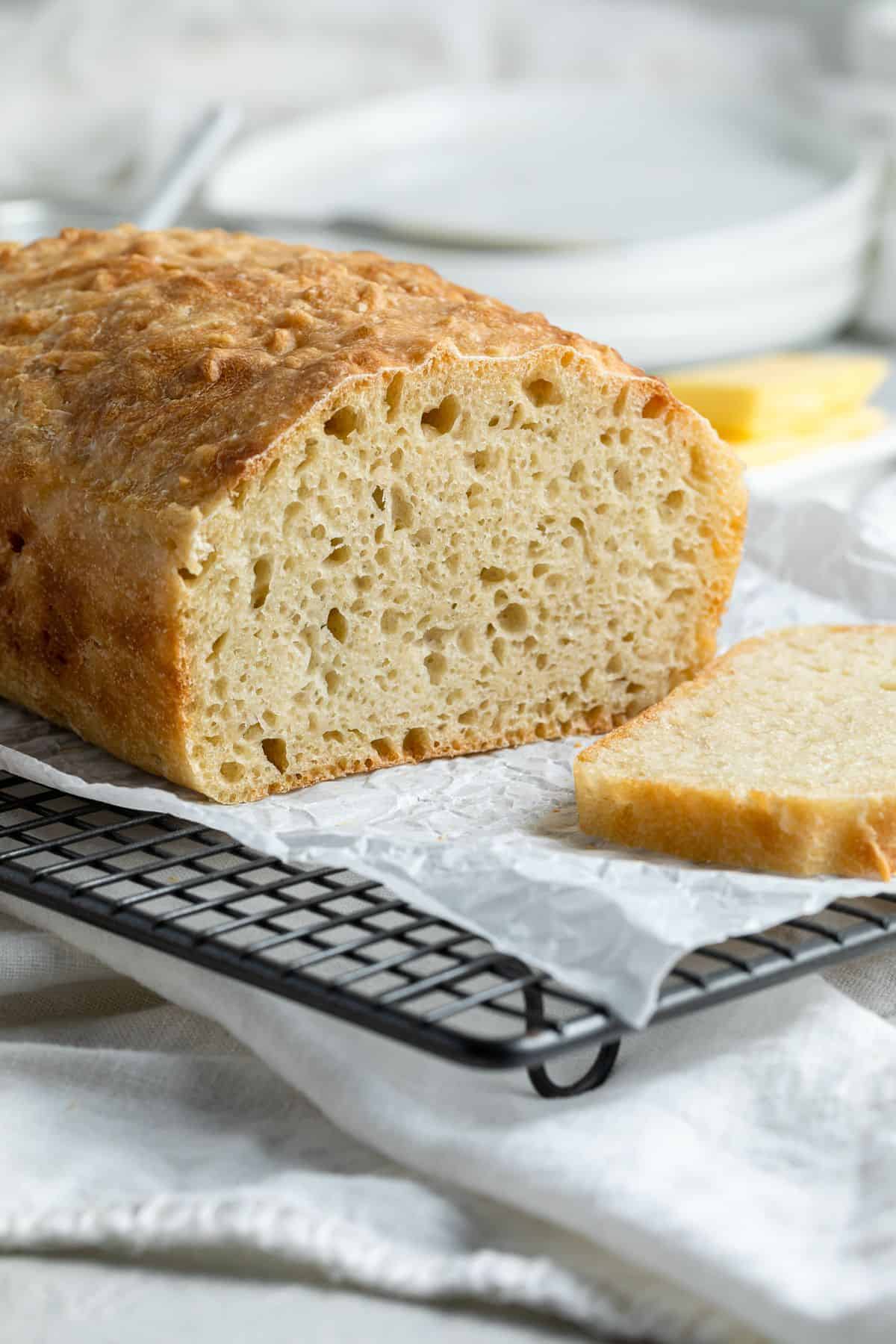 This Spelt Bread Loaf is a simple recipe that could not be easier to make as it requires no more than 10 minutes of hands-on time. As well, it contains just 6 ingredients, including water. That is all you require to make this hearty, full of flavor bread.
Dutch Oven Bread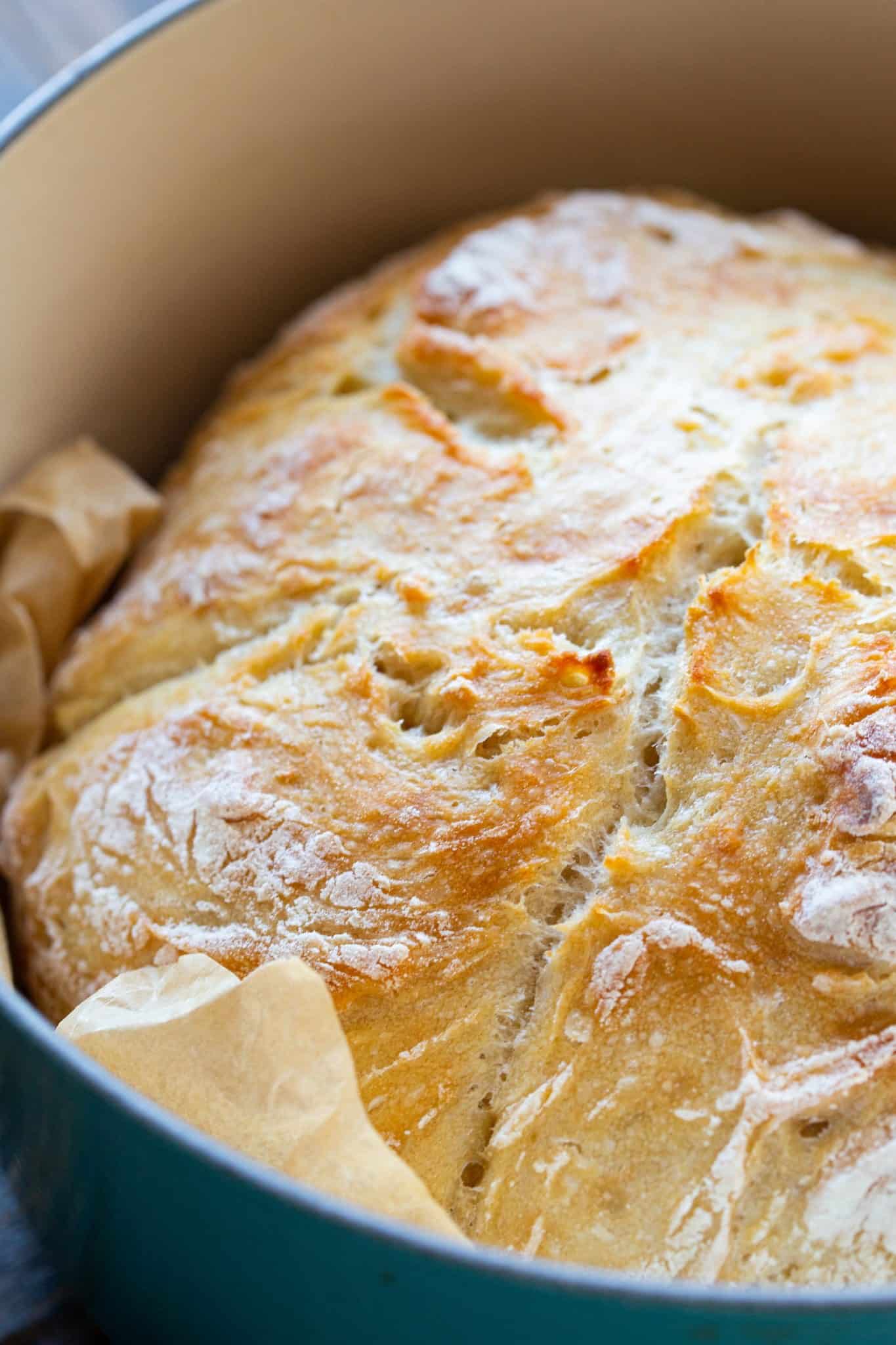 This easy no-knead Dutch Oven Bread comes together quickly without even the need for a stand mixer. Use your hands or a wooden spoon to create a sticky dough that is steamed to perfection in a Dutch oven, finished with a golden, crunchy crust, and has plenty of air pockets to hold softened butter or tonight's soup.
Cast Iron Focaccia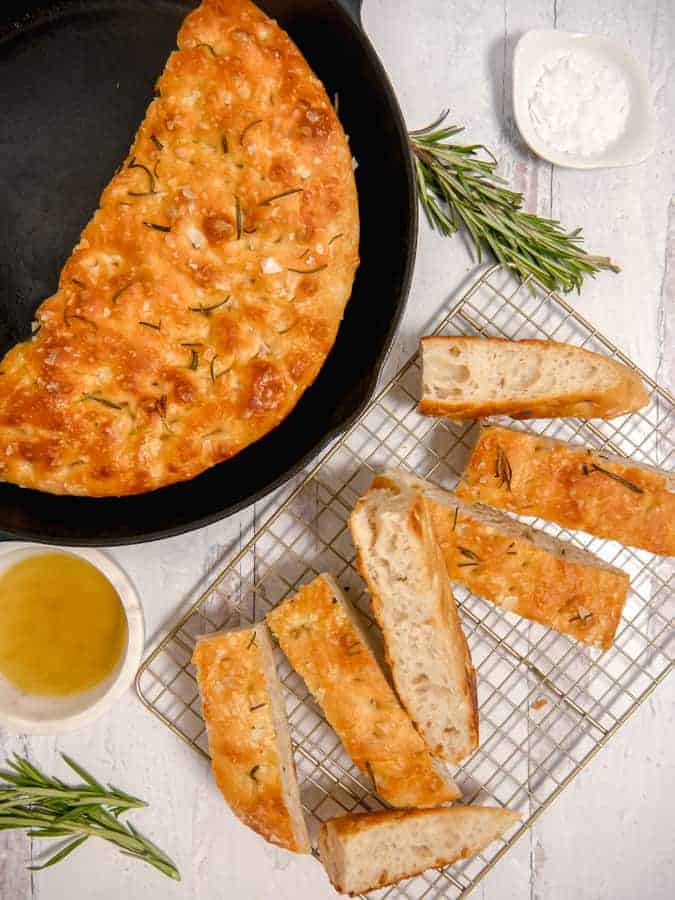 This easy no-knead focaccia bread rises overnight and is baked to crispy pillowy perfection in a cast-iron skillet. Go grab the recipe at Girl With The Iron Cast.
No-Knead Yeast Rolls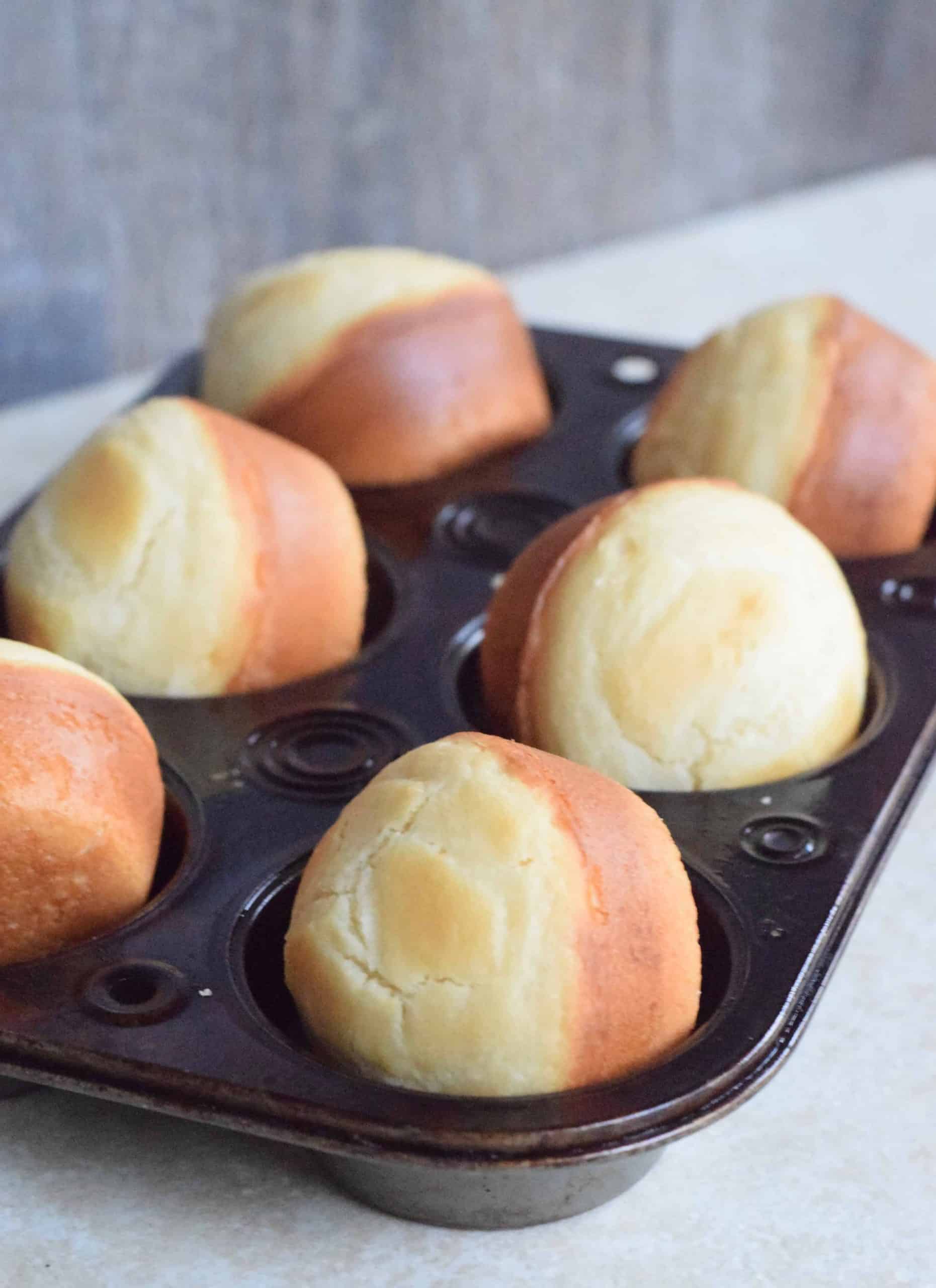 Make-ahead batter is spooned into muffin pans for easy and quick dinner rolls for the holidays or anytime. Go to Grits and Gouda for the recipe.
Rosemary Garlic Bread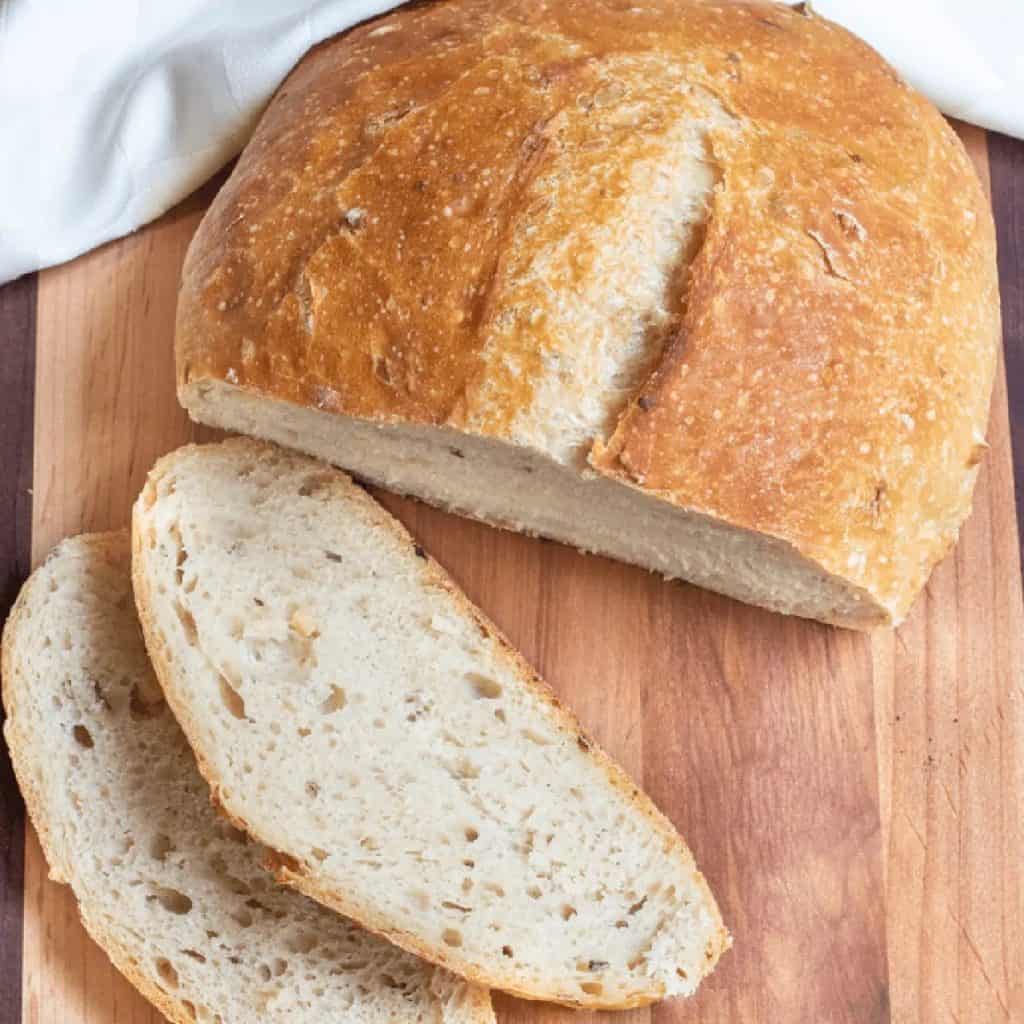 Ready to start making your own bread? Then this No-Knead Rosemary Garlic Bread is the perfect, easy, no kneading required bread to start with!
Buckwheat Bread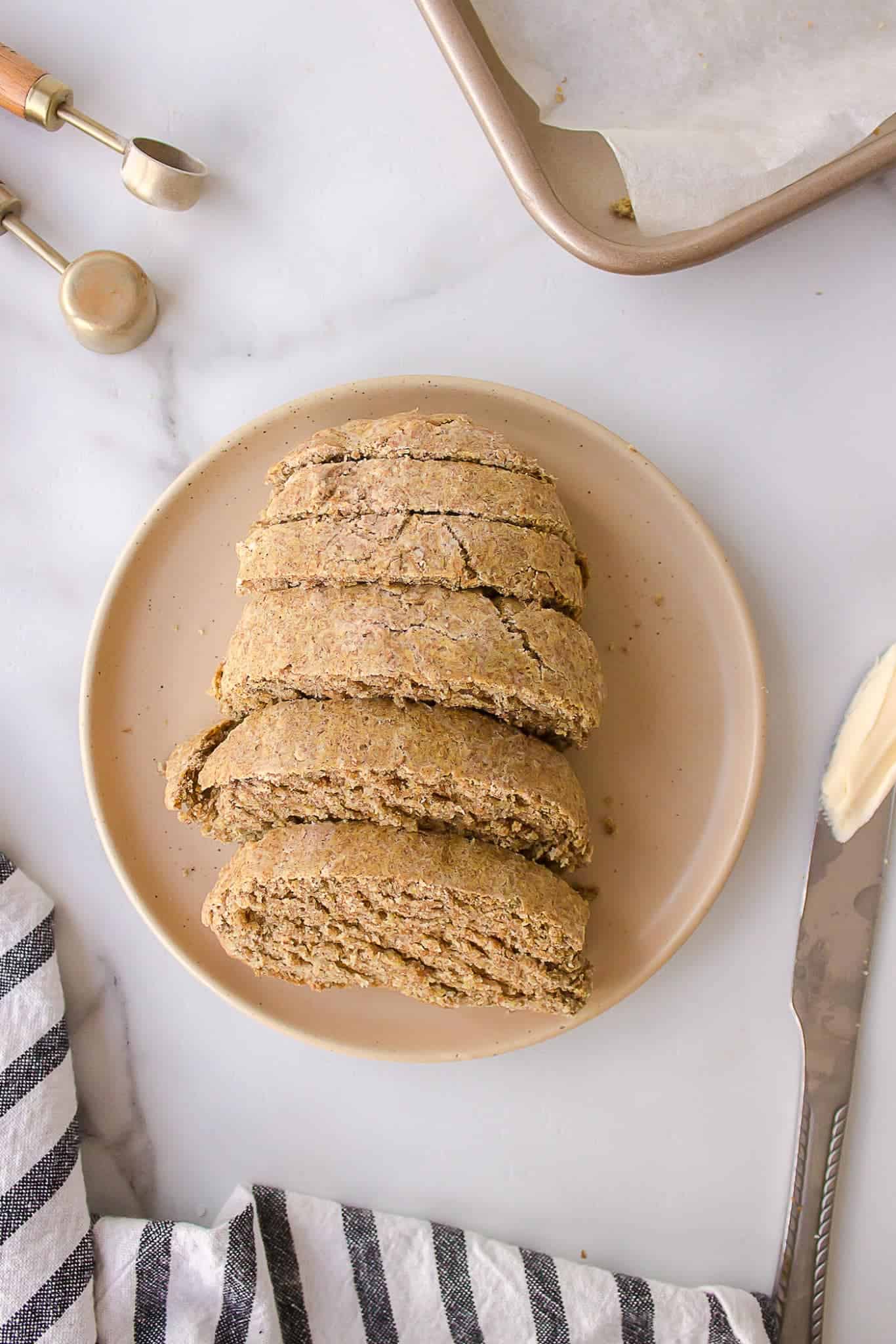 Add this super easy Vegan and Gluten-Free Buckwheat Bread to your weekly menu. This no-knead recipe is yeast-free and only has 5 ingredients!
No-Knead Beer Bread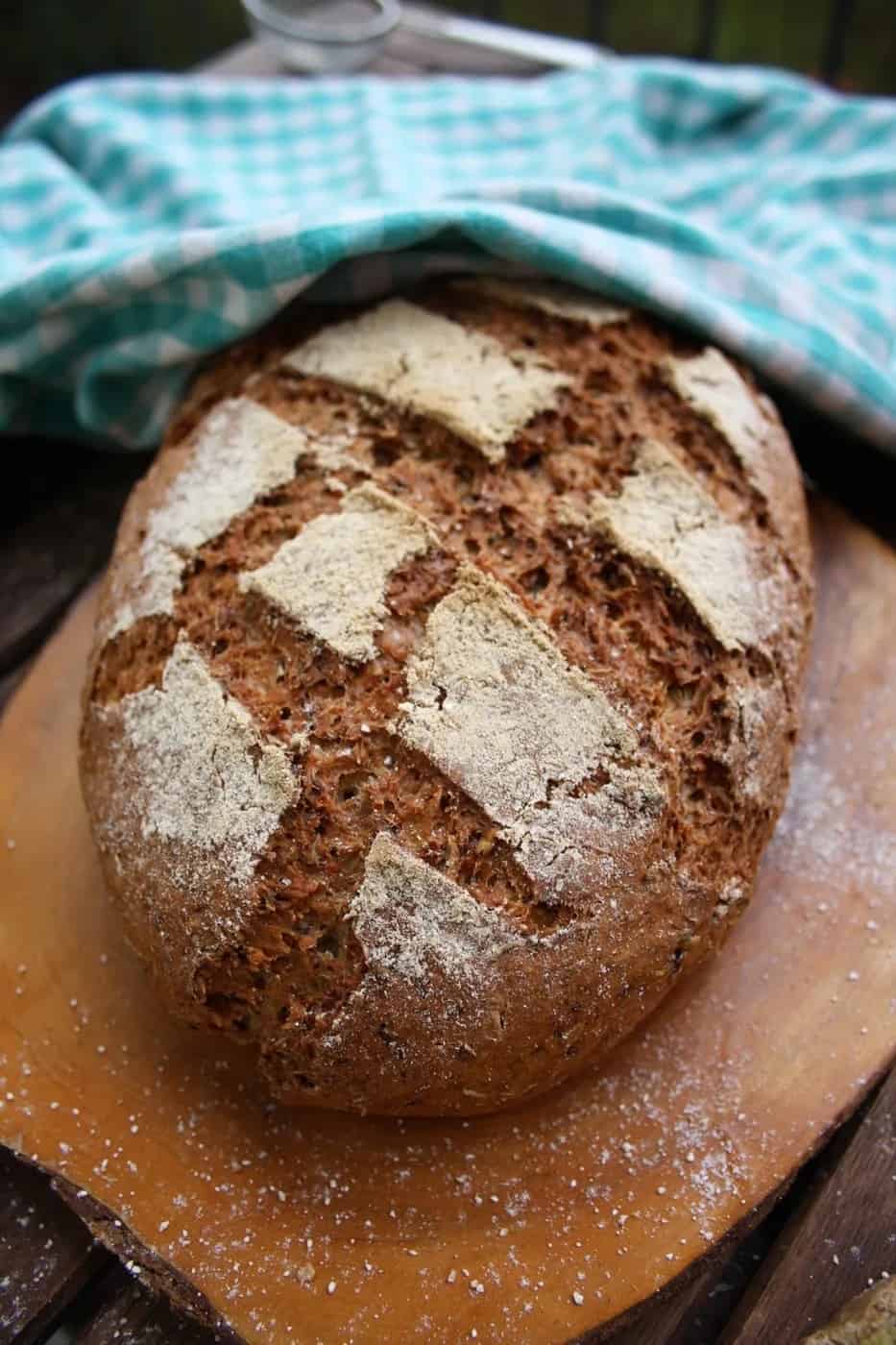 Easy and crusty no-knead 5-ingredient beer bread recipe. Sweet, delicious, healthy, and nutritious bread with a little prickliness.
Artisan Bread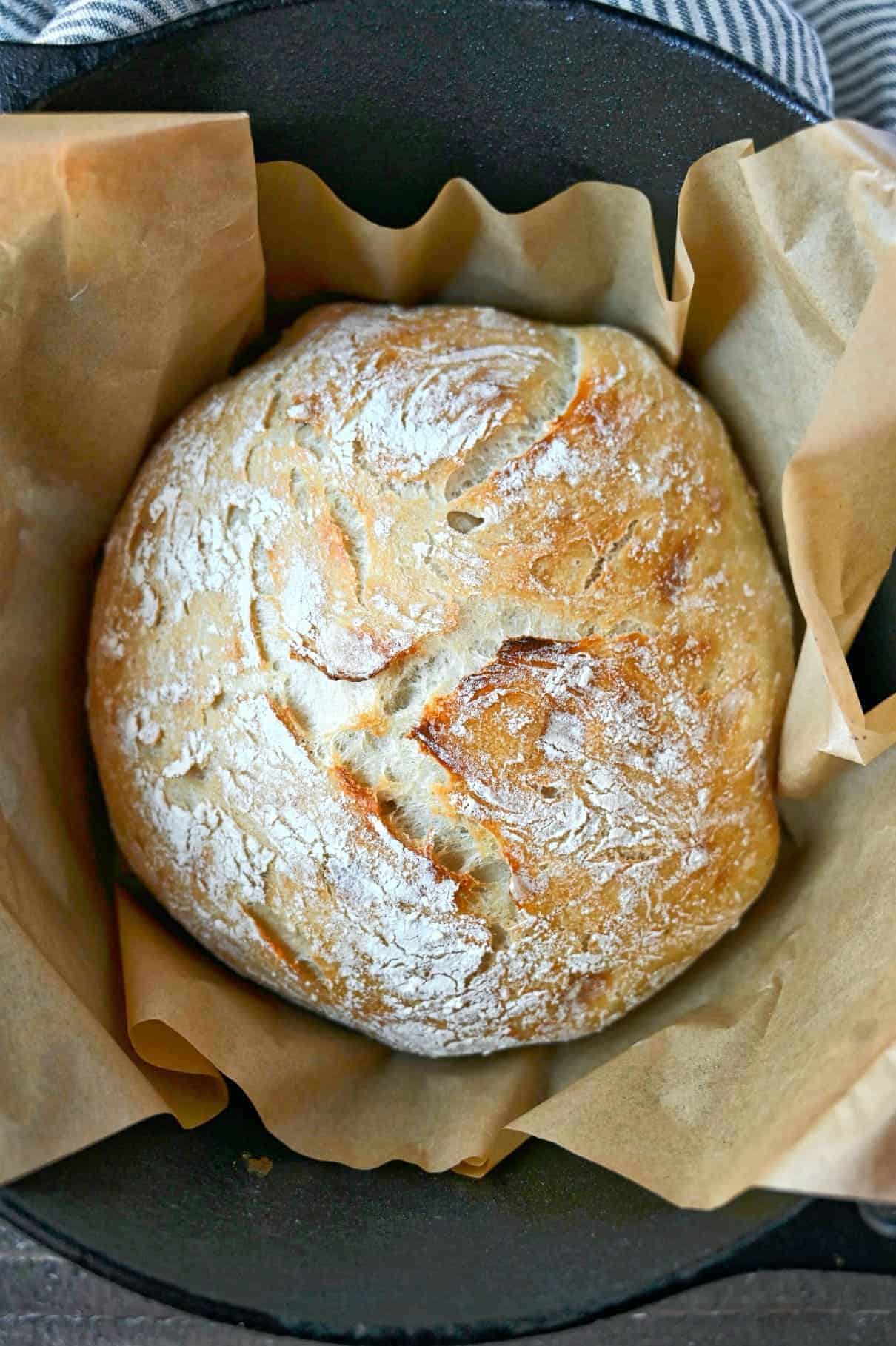 Artisan bread is so easy to make with no kneading required. Fluffy crusty bread with little effort! Butter Your Biscuit has the recipe.
Cranberry Nut Bread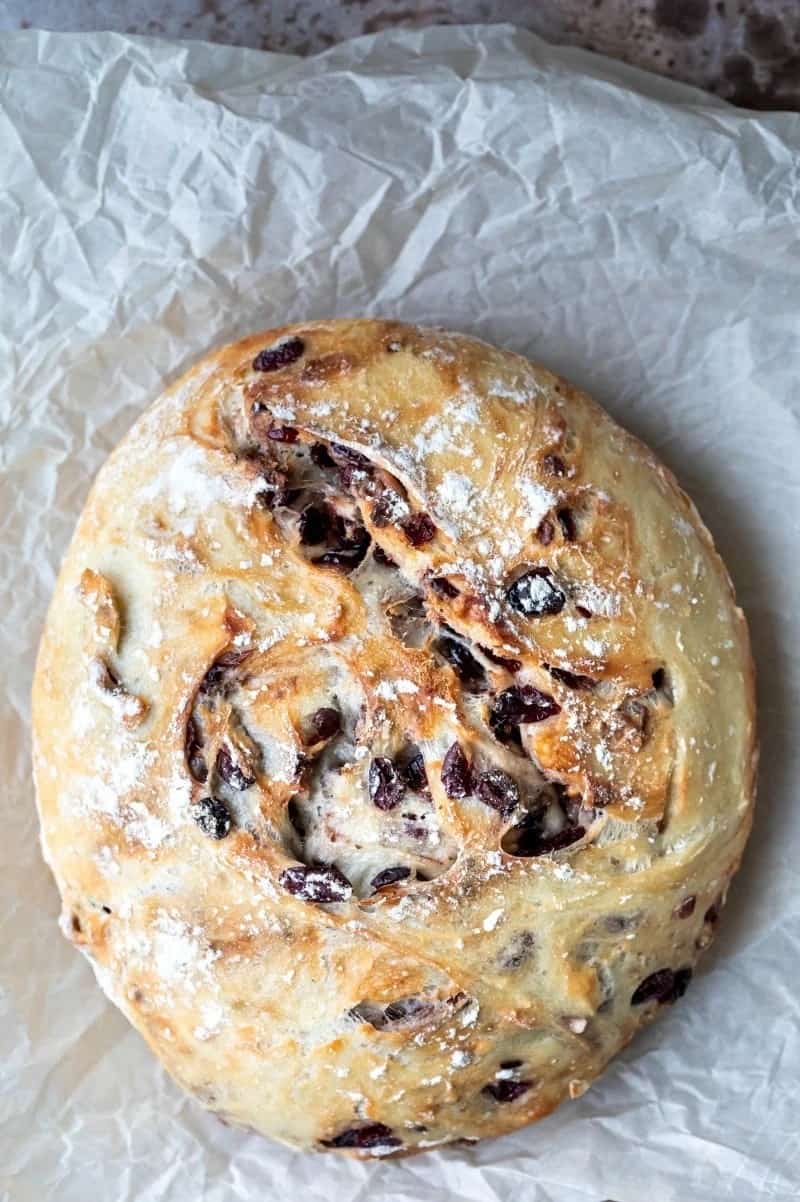 No-Knead Cranberry Nut Bread recipe is an easy recipe that makes artisan-quality cranberry nut bread at home.
No-Knead French Bread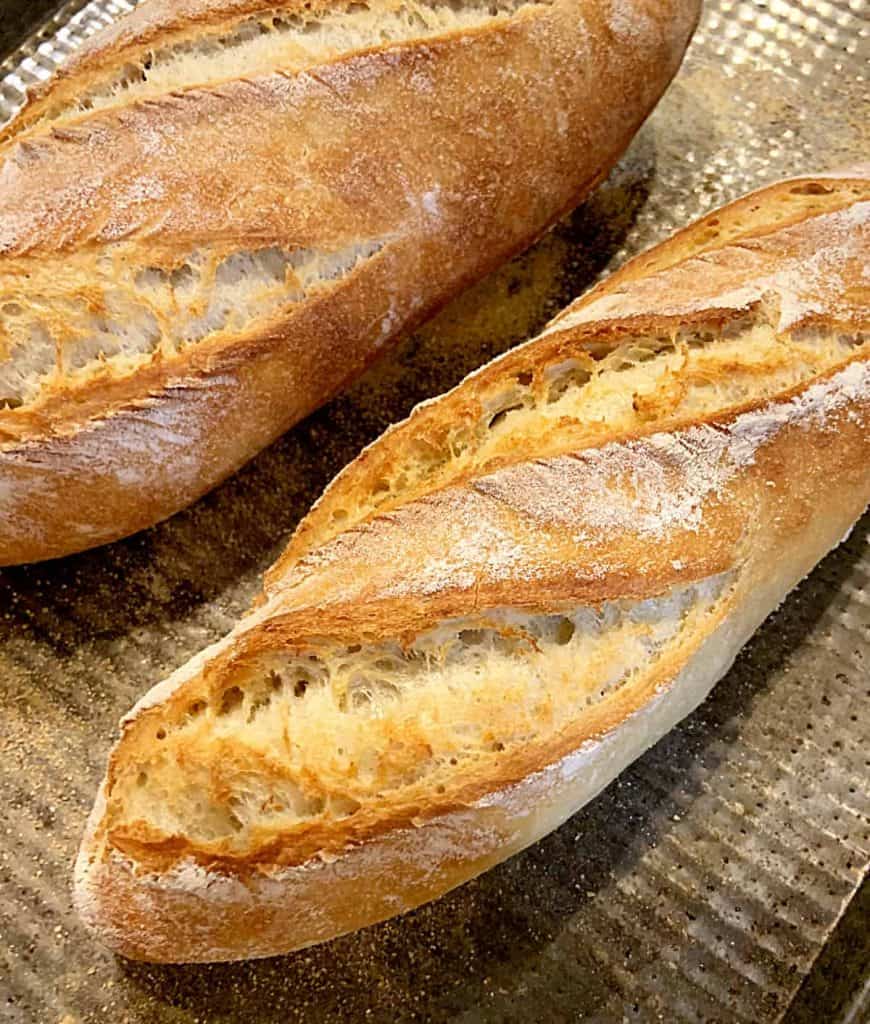 At times when we want homemade bread without the hassle, this french bread recipe is gold. It's kneaded in the food processor in 45 seconds! The crust is crackly and the inside is soft and creamy. Go to Vintage Kitchen Notes for the recipe.
Jalapeño Cheddar Bread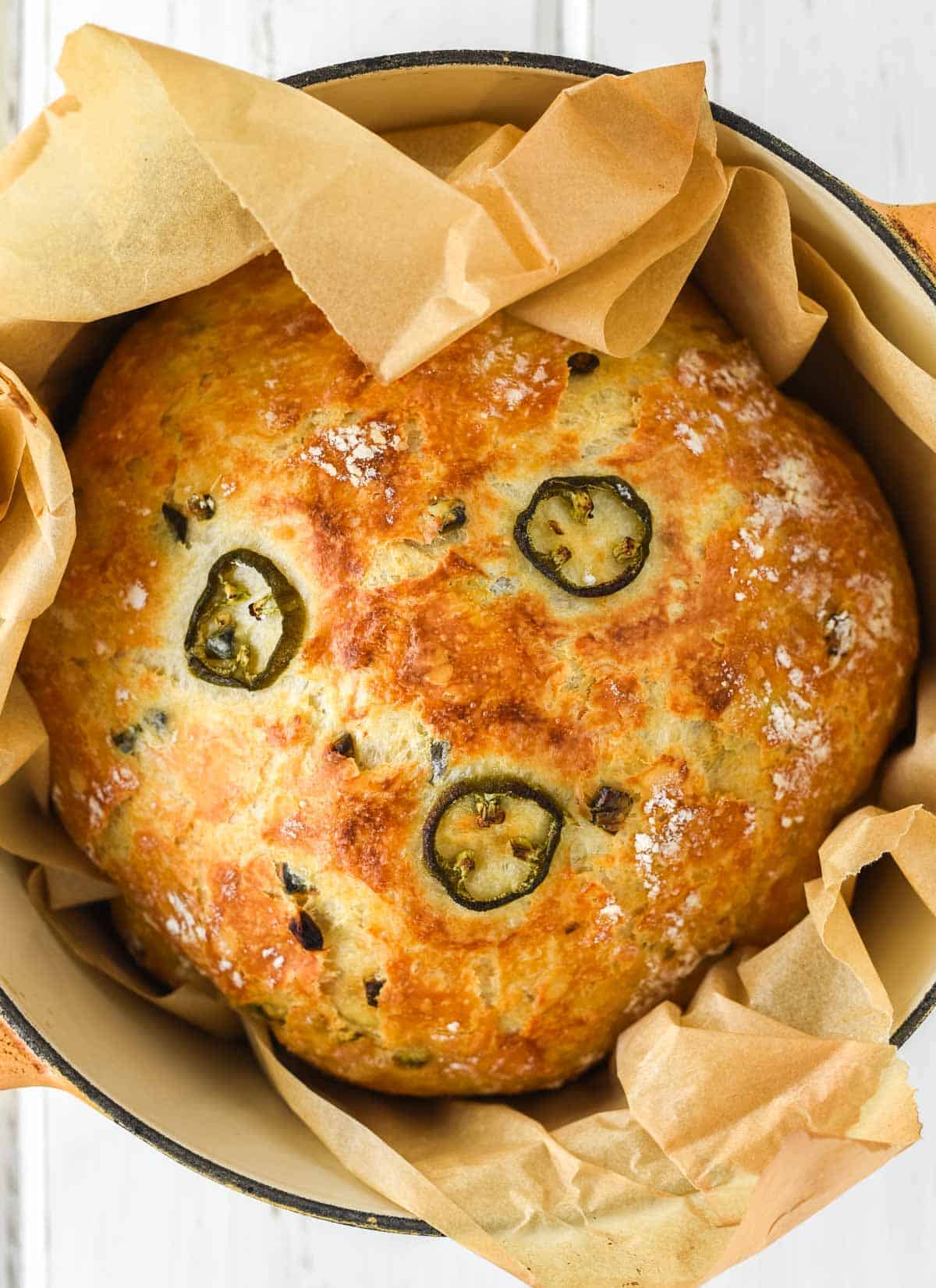 This no-knead jalapeño cheddar bread is kicked up a notch but super simple to make in a Dutch oven, requiring almost zero work. It is crusty on the outside, but soft and fluffy on the inside.
Cheesy Zucchini Bread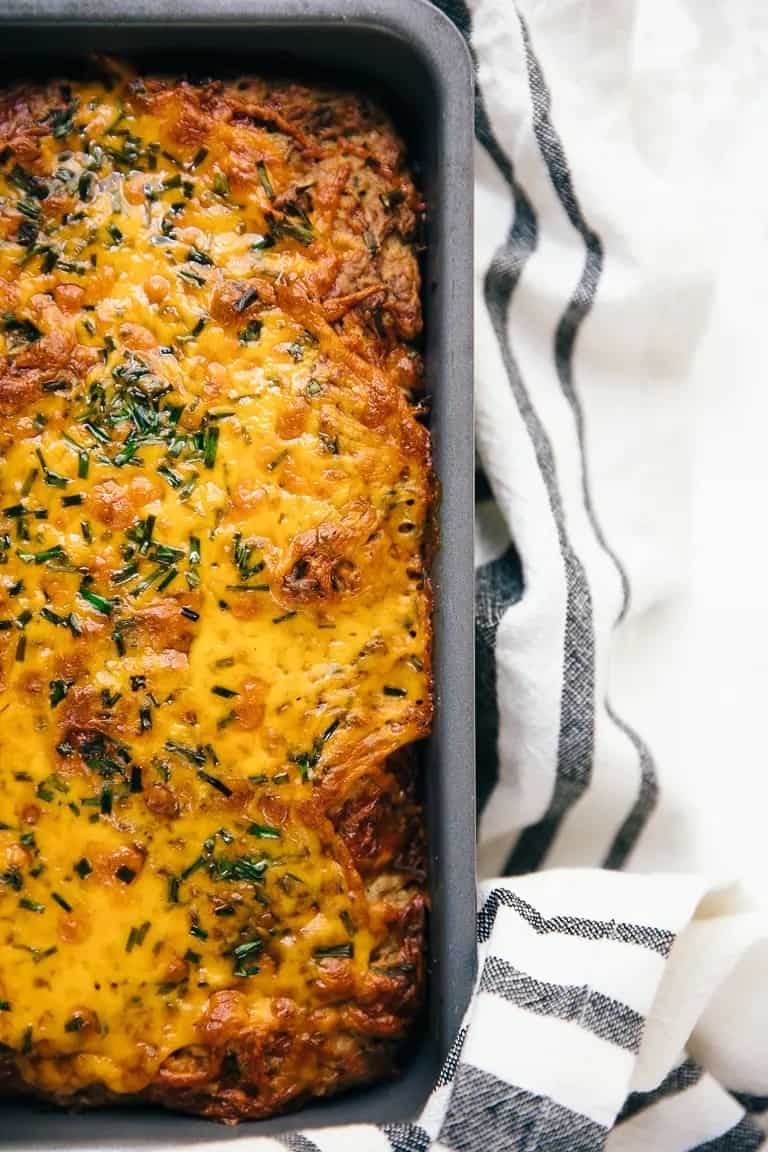 Cheesy Zucchini Bread made with fresh and healthy zucchini, shredded cheddar cheese, and chives is a delicious and easy savory quick bread loved by the whole family. No fancy mixers or kneading are required.
Focaccia Bread with Parmesan Rosemary Oil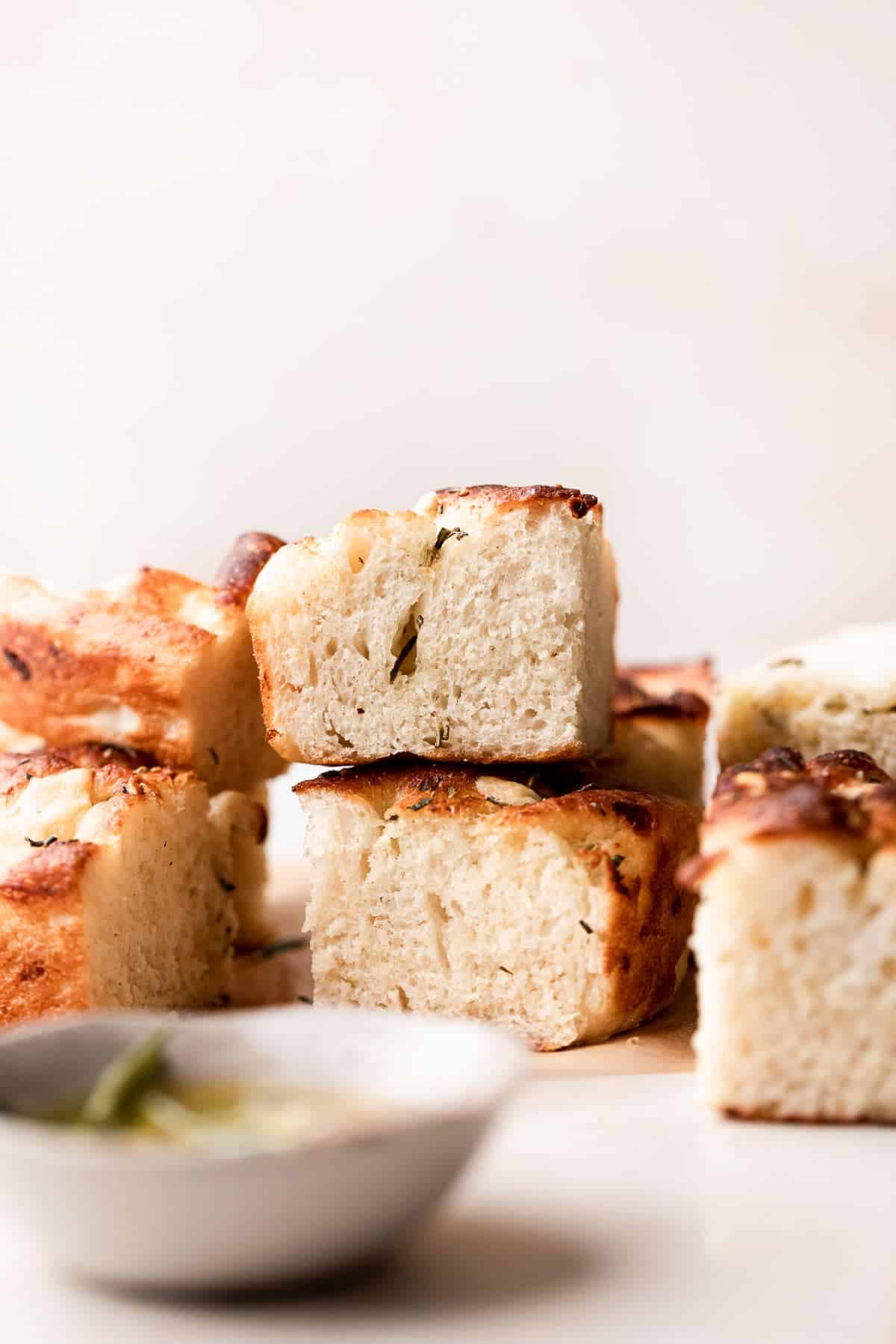 This no-knead focaccia bread is crispy on the outside and pillowy soft on the inside. Ready in an hour, it makes the perfect side dish or appetizer for any occasion!
Garlic Herb No-Knead Bread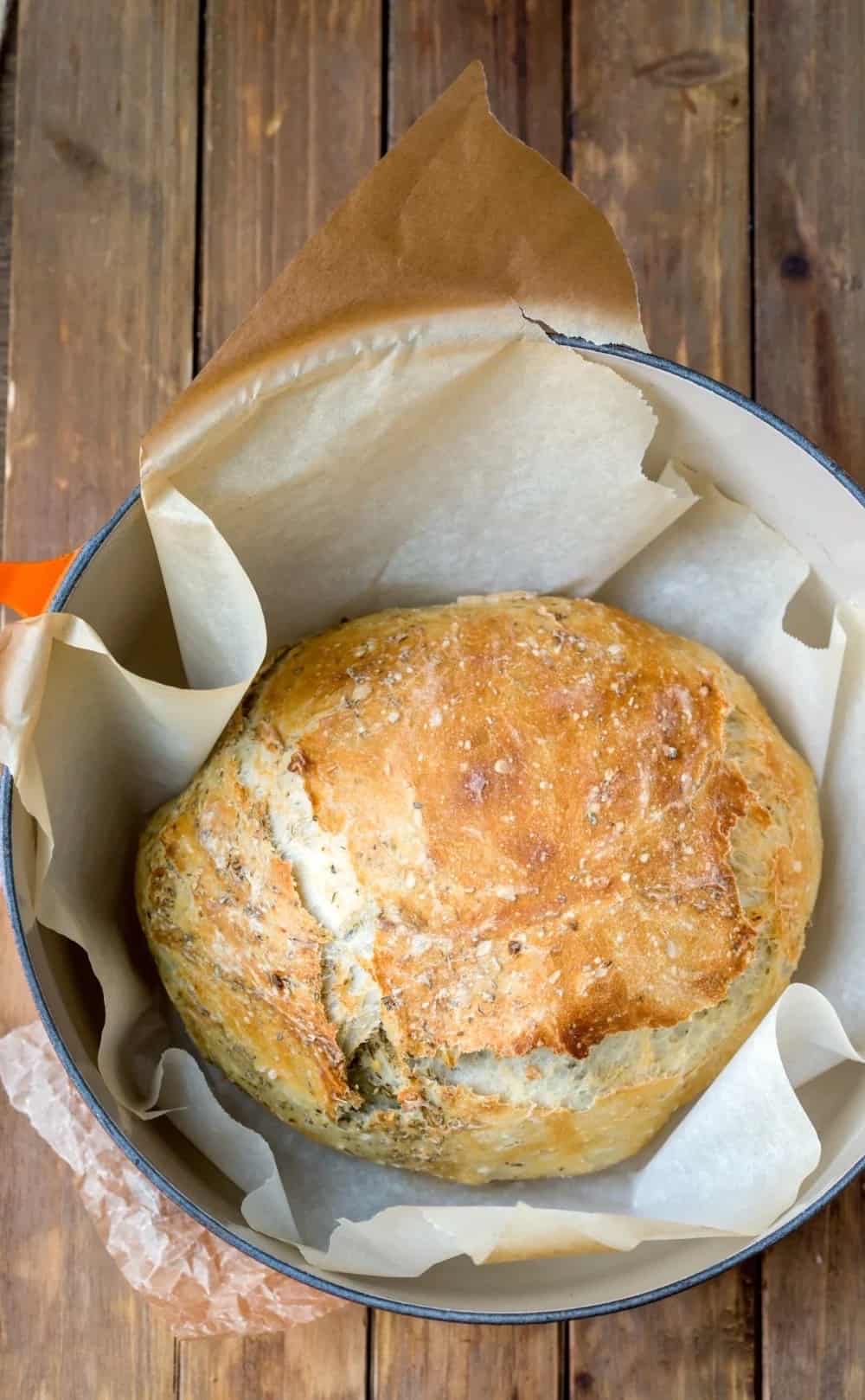 Garlic Herb No-Knead Bread is an easy recipe that makes a delicious, flavorful loaf of no-knead bread.
No-Knead Green Chili Cheese Bread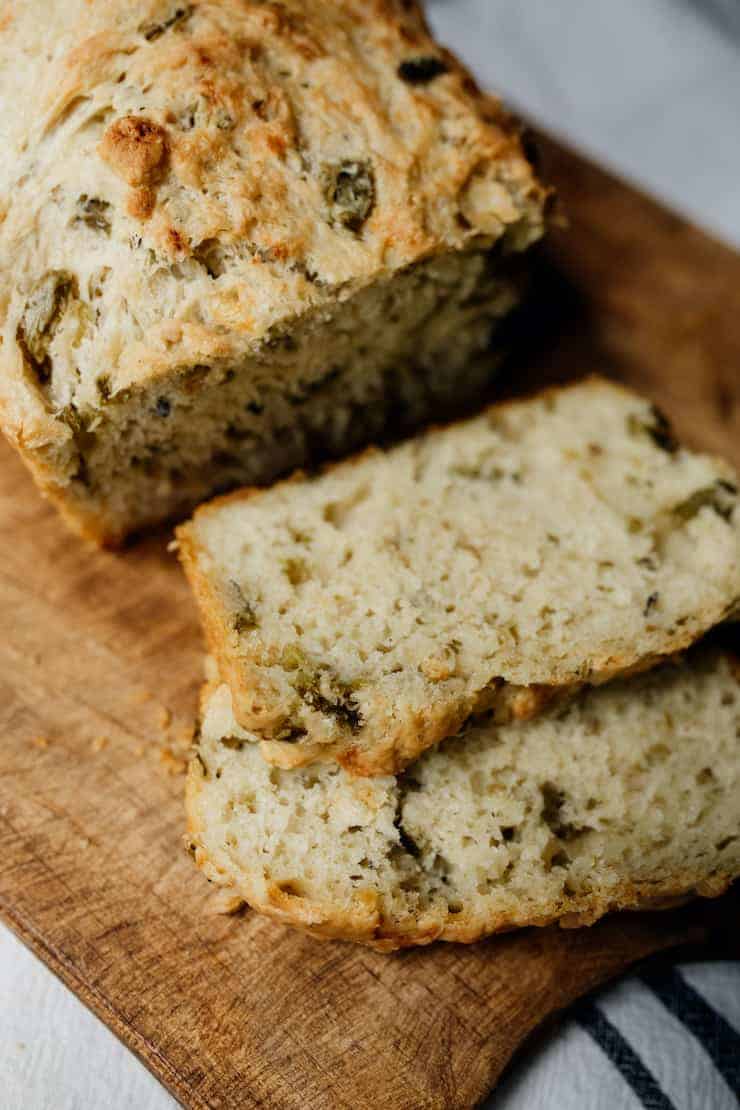 This no-knead Cheese Bread recipe made with Hatch Green Chiles requires only eight ingredients, most of which are pantry staples. If you want to make delicious artisan bread with a little spice that looks and tastes like it came from a high-end bakery in minimal time, this easy bread recipe is for you!
We hope you enjoy these delicious no-knead bread recipes! Whether you are looking for one that's quick and easy or something special, we know you will love these.