The Best Free Homeschool Resources
By: A Crazy Family | Updated: 18th April 2022
If you're currently homeschooling your kids, no doubt you want to do your best for them, and ensure that they are getting the best possible level of education you can provide.
We know that's not always so easy, and that is why I've put together a guide to some of the best free homeschool resources currently available in a range of subjects.
These free homeschool resources will make it so much easier and much more interesting for kids (and the parents too). I hope you find them helpful.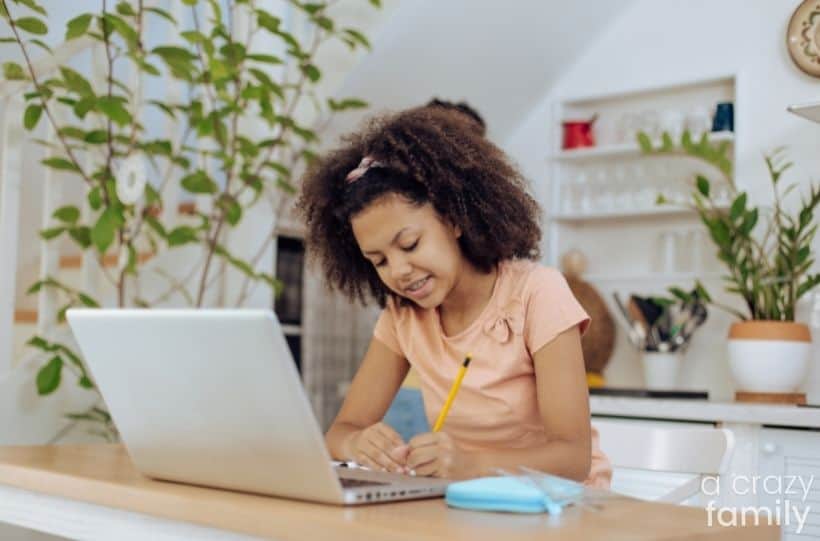 The Best Free Homeschool Resources for Key Stage 1
Twinkl has a number of free and paid-for resources for Key Stages 1-4, but it is particularly useful for Key Stage 1 children due to its wide range of fun and informative games, warm-ups, and assessments in the core subjects of Maths, Science and English, as well as other popular subjects including Art, Geography and Languages.
If you're looking for a fun and free way to teach your young children maths, then this simple website is just what you need.
Full of fun games that effectively teach the basics, the kids will barely know they're learning at all. Oh, and there's also a Spelling Frame website for English too.
BBC Bitesize is an amazing free homeschool resource for children of all ages, including Key Stage 1. With lessons on everything from Design and Technology to mandarin, whatever your child is interested in, you're sure to find high-quality lessons to help them on their journey when you visit the Bitesize website.
GoNoodle is free and provides 100s of movement and mindfulness videos for kids! Many public schools use it to keep kids moving during school. Plus it has videos covering subjects such as Maths, Food & Cooking, Music & Dance, Science and much more.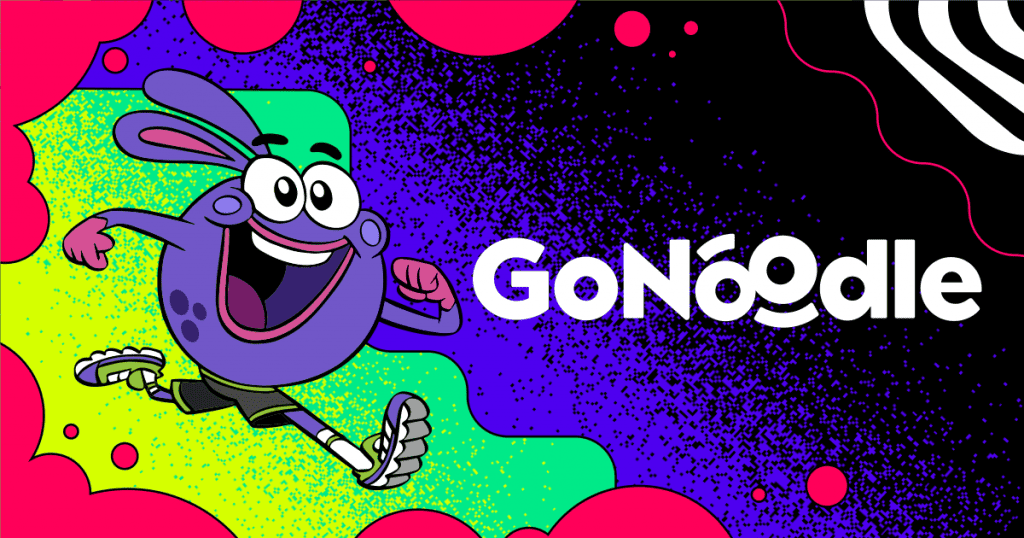 The Best Free Homeschool Resources for Key Stage 2
The Literacy Shed is home to a treasure trove of very visually stimulating resources that have been collected over the course of a decade, and which are ideal for KS1 and KS2 children.
Although there are some more challenging resources to be found there too, the topics covered are primarily Maths and English-based.
Math Game Time is a great online resource that covers preschool to KS3. It uses exciting online games to teach children critical maths concepts via the medium of aliens, sailboats, rubber ducks, and tanks, which as you can imagine, go down pretty well.
It is a US-based site, but it covers a lot of the same ground as the UK curriculum, so as long as you check which games are suitable first, it's a great way to engage your kids in maths.
Nat Geo Kids is one of the most engaging free online resources in the science field. Packed with interesting facts, amazing images, and some of the most excellent downloadable resources I've come across. This is one resource you're going to want to use.
The Best Free Homeschool Resources for Key Stage 3
Teachit is home to a number of excellent English teaching resources for Key Stages 3, 4, and 5. All resources on the site follow the English National Curriculum, so you can be sure the information you are getting is applicable.
If you're looking for maths practice worksheets that are ideal for Key Stage 3 children, which also strive to make Maths fun, look no further than Cazoom Maths.

Although many of their options are paid, Twinkly also have some of the best KS3 science homeschool resources on the web right now, so it's definitely worth checking them out if you're looking for detailed resources, lesson plans, and revision packs for your kids.
The Best Free Homeschool Resources for Key Stage 4
The Khan Academy has a staggering number of resources for adults and children alike. Whether you need lessons on basic maths or the history of art, you will find entertaining, engaging, and informative content there, in both video and text form, many of it suitable for Key Stage 4 children.
The British Library has made all of its learning resources available to access free online and they are a veritable treasure trove of information on every imaginable subject, Perfect for inquiring Key Stage 4 minds.
As you can see, there are a lot more free homeschool resources available than you may have thought. Although you don't need to use them all, do try to take a look at as many of them as you can to see which ones are most likely to suit your child.
All of our kids have different ways of learning, so not all resources are always the right resources for every individual child, and the more you can tailor their experience using the resources that best speak to them, the better you will be able to help them through their homeschooling education.
Not only that but using a wide range of resources should lead to a more rounded educational experience overall.
Looking for more homeschooling, check out these next:
If this has been helpful to you, please share it with other homeschool parents who are new to homeschooling. Thank you!