Start your day off the best way possible with a cup of coffee made from one of these amazing coffee bar ideas!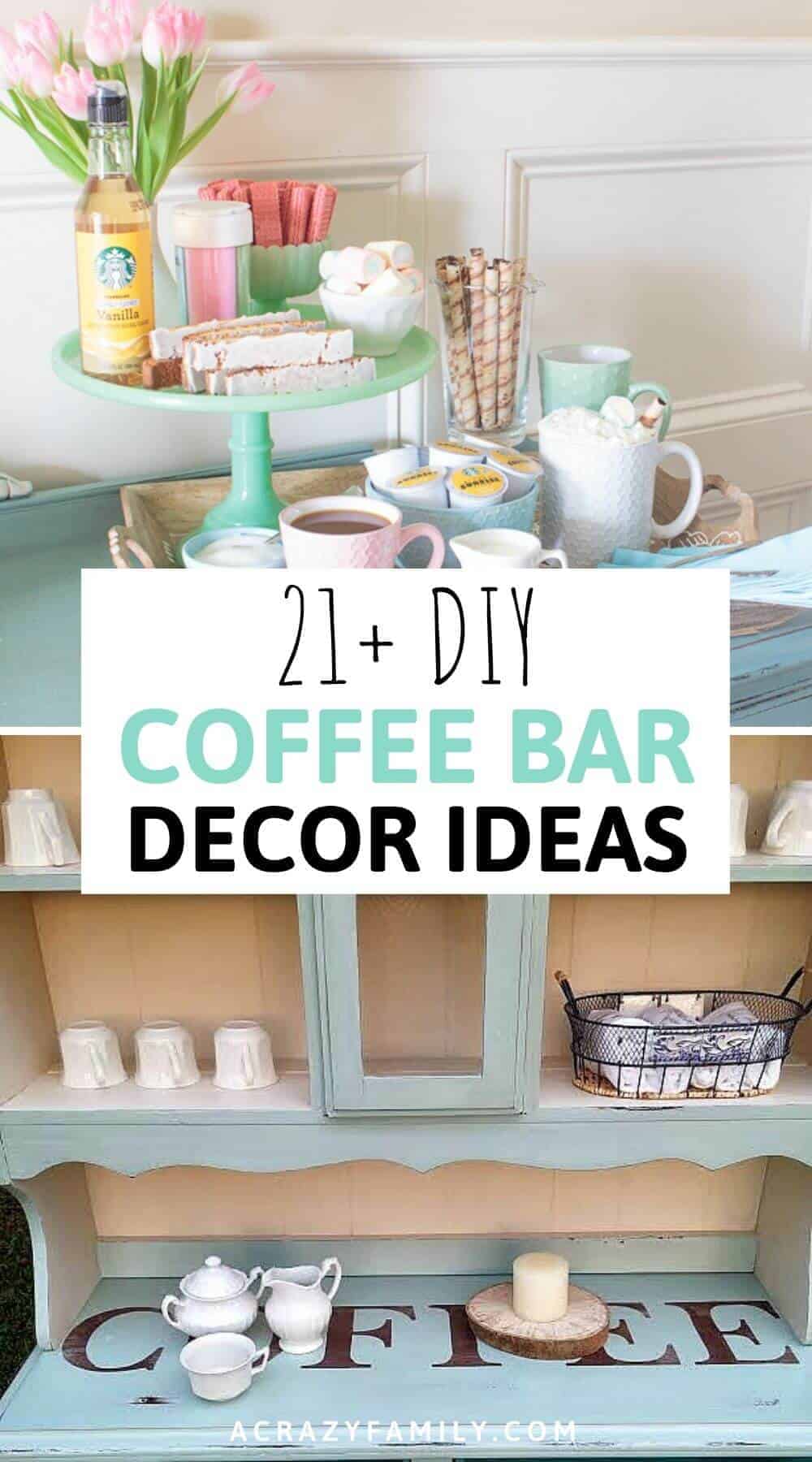 If you are like me, then your day officially doesn't begin until you have enjoyed your first hot cup of jo!
Coffee is a big part of many people's daily lives, so why not go the extra mile and make sure you have your very own coffee bar right in your kitchen?
See these related household posts:
21+ Awesome Home Coffee Bar Ideas
A DIY coffee bar in your home can help you entertain family, friends, loved ones. It can serve coffee, tea, and all their variations allowing you to focus on having a good time.
Why get something expensive when you can DIY yourself a coffee bar that you are likely to use every single day.
The options when it comes to designing your coffee bar are limitless, and you can tailor anything that fits your needs in terms of space and design.
If you are ready to start on the most useful project you'll ever do, let's get started on your DIY coffee bar options!
Hopefully, you can take some inspiration from these ideas and create your very own coffee station!
"Coffee Bar" Server with Shelves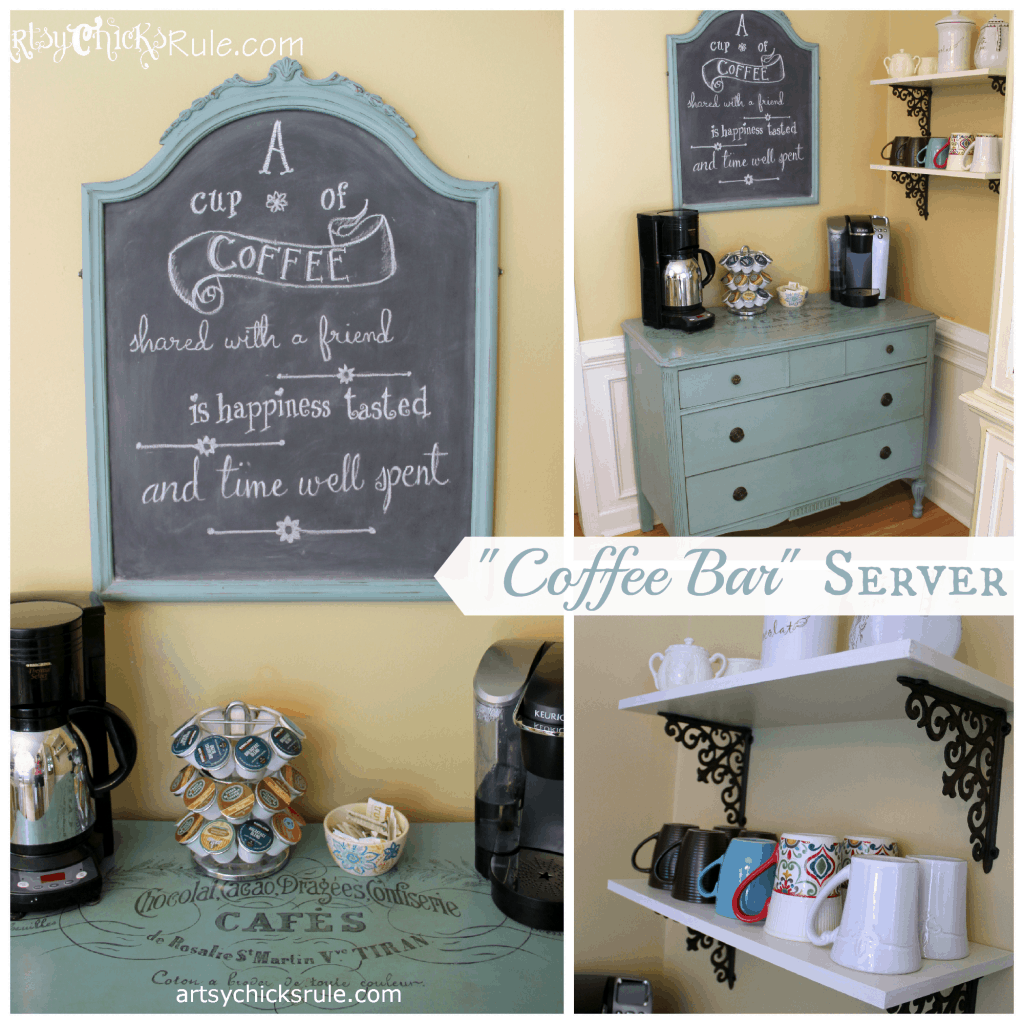 The Ultimate Coffee Station
Awkward Corner Coffee Bar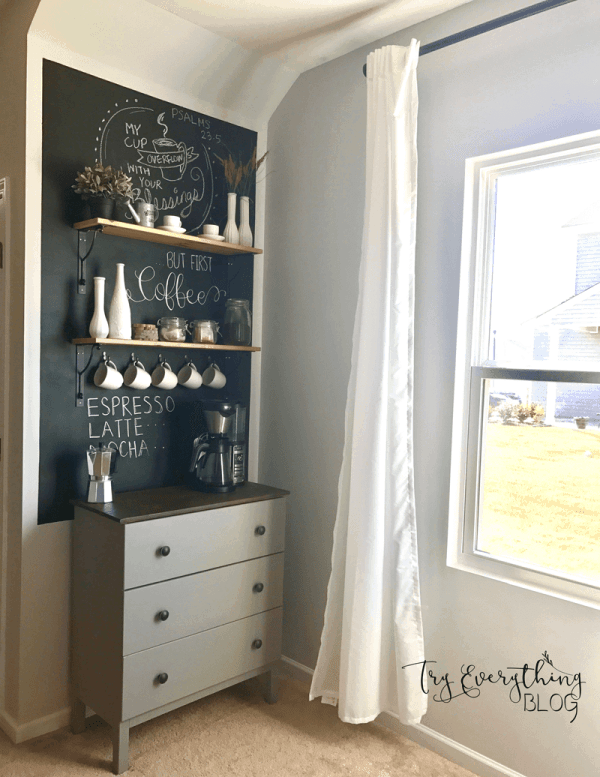 Colorful Spring Coffee Bar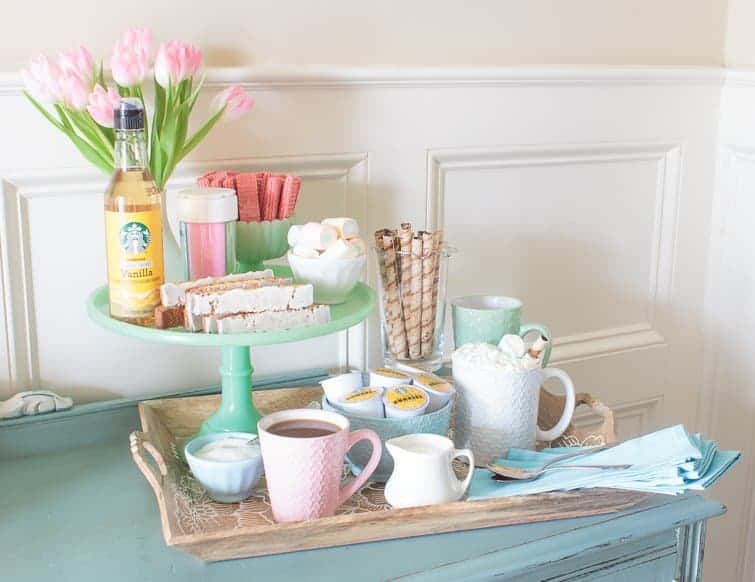 DIY Coffee Bar Cart
DIY Coffee Station
Easy DIY Coffee Bar Station
Farmhouse Lemon Coffee Bar
Glass Top Pallet Board Table Coffee Bar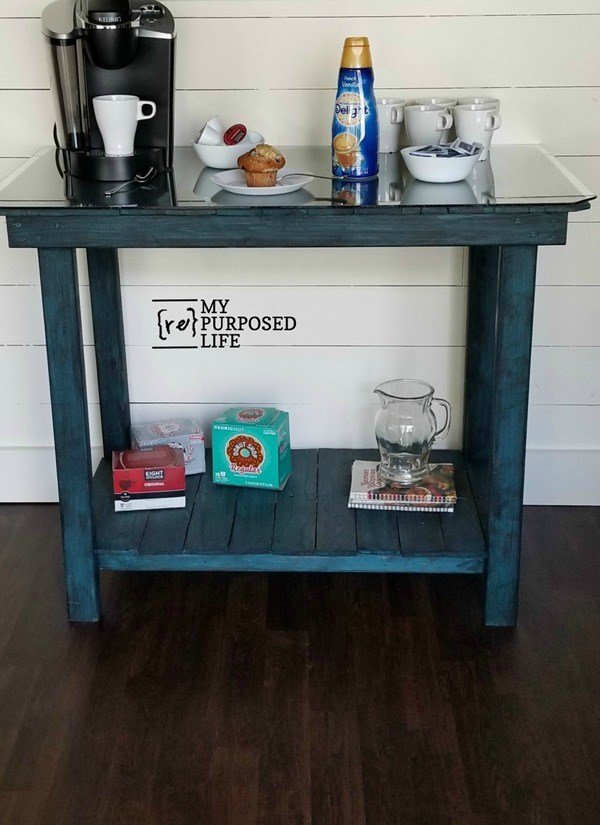 Iced Coffee Bar
Industrial Farmhouse Coffee Bar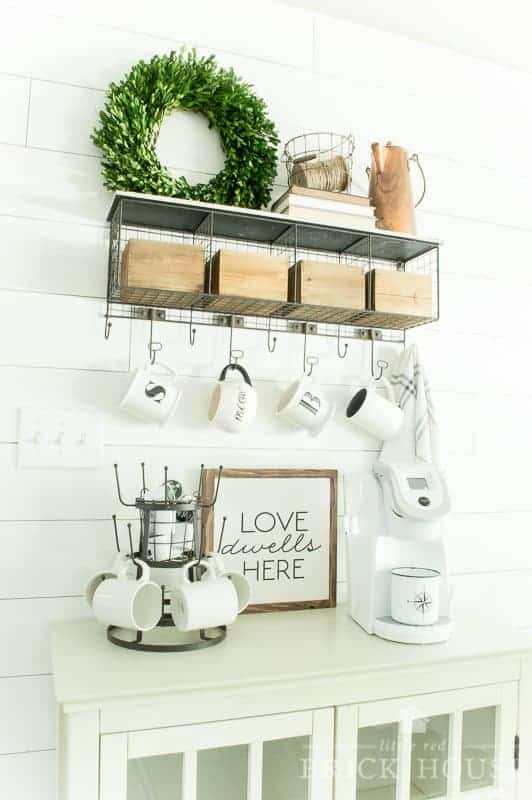 Kahlua Coffee Float Bar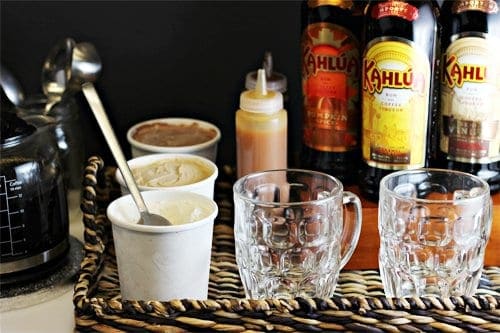 Navy & Copper DIY Coffee Bar
Norwegian Coffee Station
Organized Coffee Cabinet with Printable Labels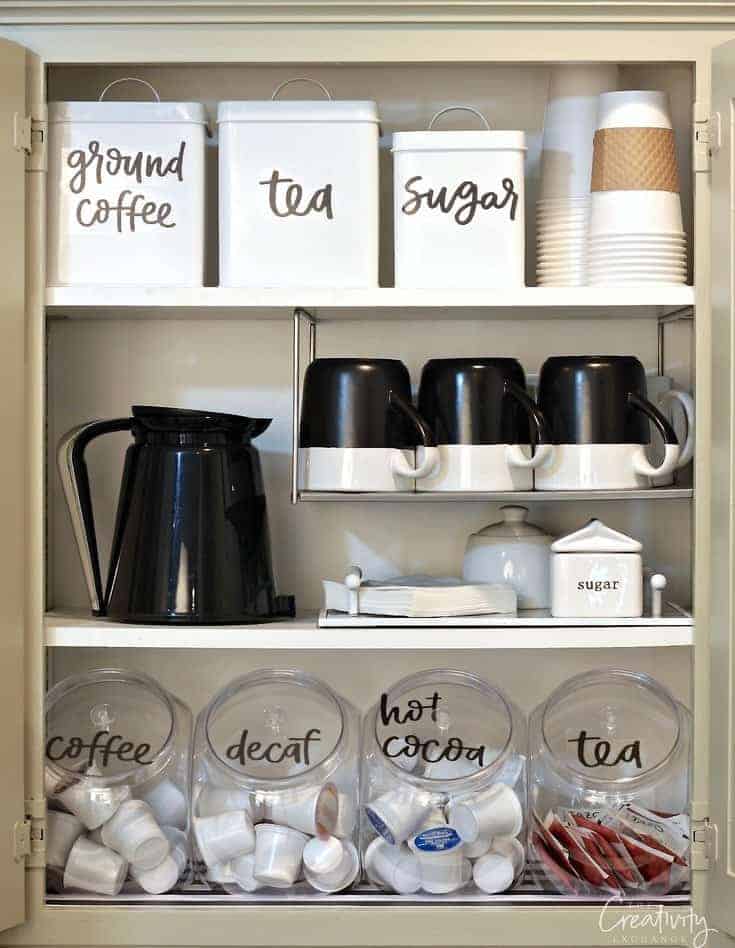 Outdated Hutch to Coffee Bar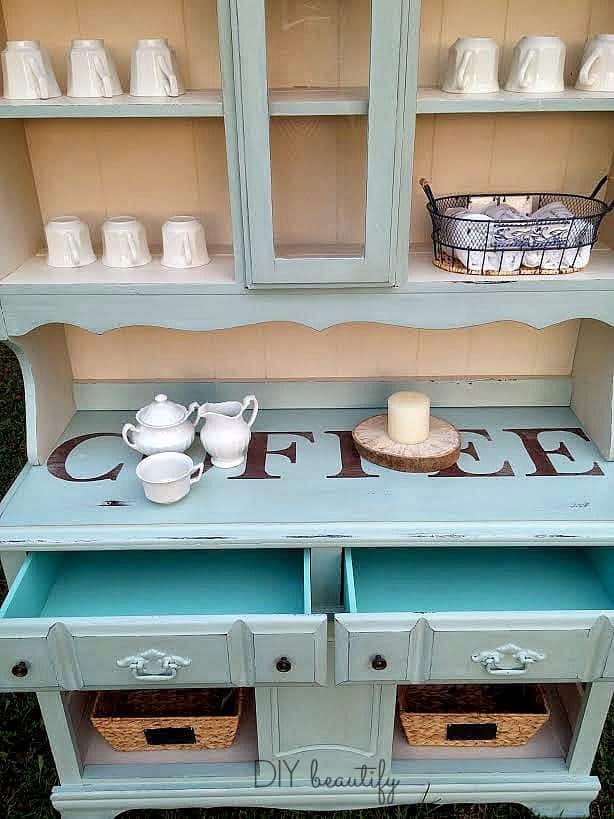 Reclaimed Wood Coffee Bar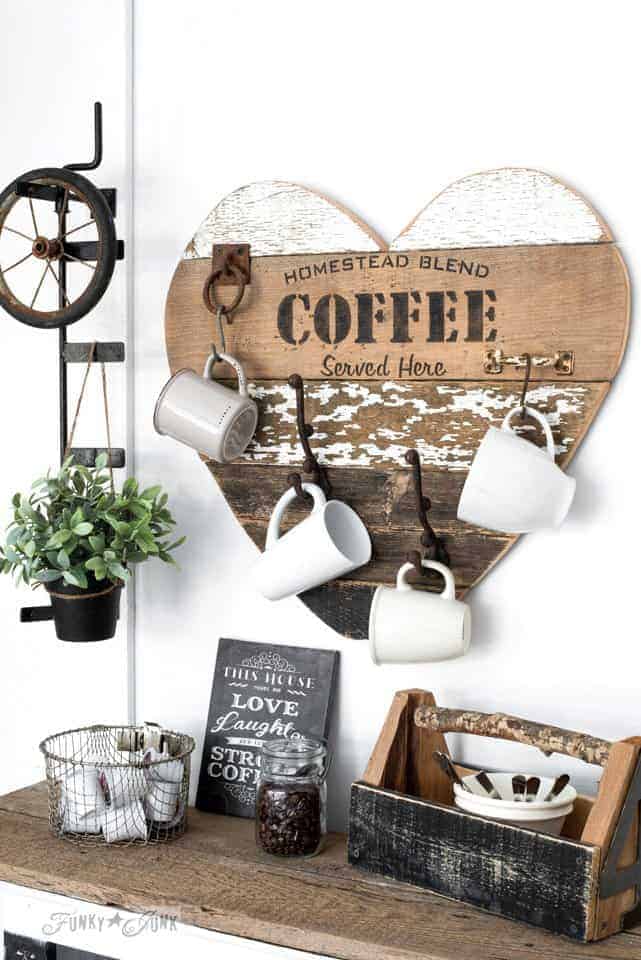 Repurposed Buffet Coffee Station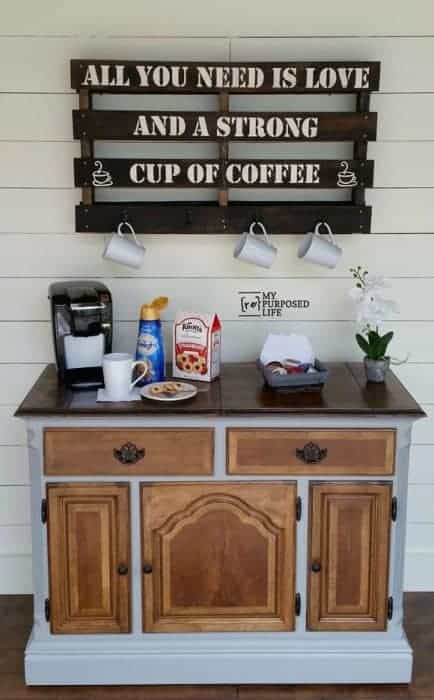 Super Storage Coffee Station
Valentine's Coffee & Hot Cocoa Bar
Vintage Christmas Coffee Bar
White Waxed Coffee Bar Makeover
Ikea Coffee Bar Hack
Farmhouse Coffee Corner in a Serving Tray
Modern Minimalist Coffee Station
Pegboard Coffee Station
Coffee Corner Decor
Quirky Coffee Signs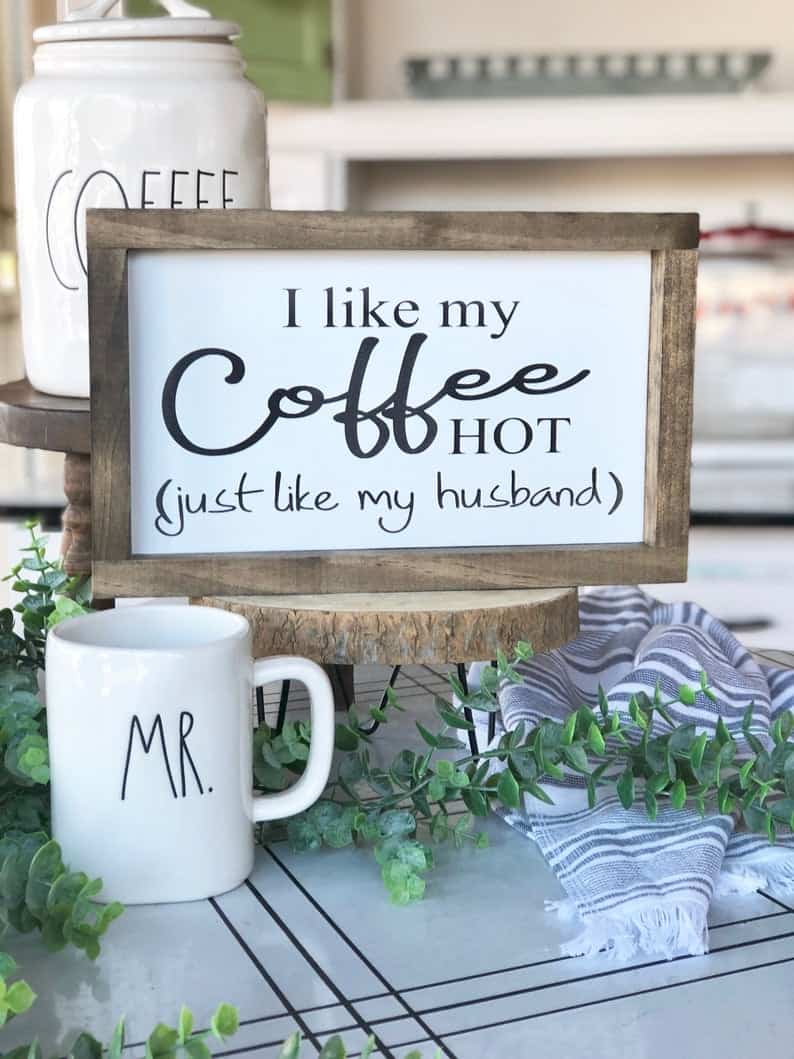 Was there an idea here that has inspired you to create your very own coffee station?
P.S. If you are a big coffee fan, then check out this article about some of the health benefits of drinking coffee!
Coffee tends to be a ritual for a lot of us. Whether you like an on the go option or prefer to take it slow with a french press, something that you do every day should be appealing.
More Awesome Home Ideas: