6 DIY Home Updates That Will Make Your House Safer
This post and its photos may contain affiliate links. As an Amazon associate, I earn from qualifying purchases.
While investing in a high-end security system is a great way to improve the safety of your house, not all of us have the funds to pay the big price tag that comes with it.
If you want to improve the safety of your home while on a budget, you may be a little discouraged.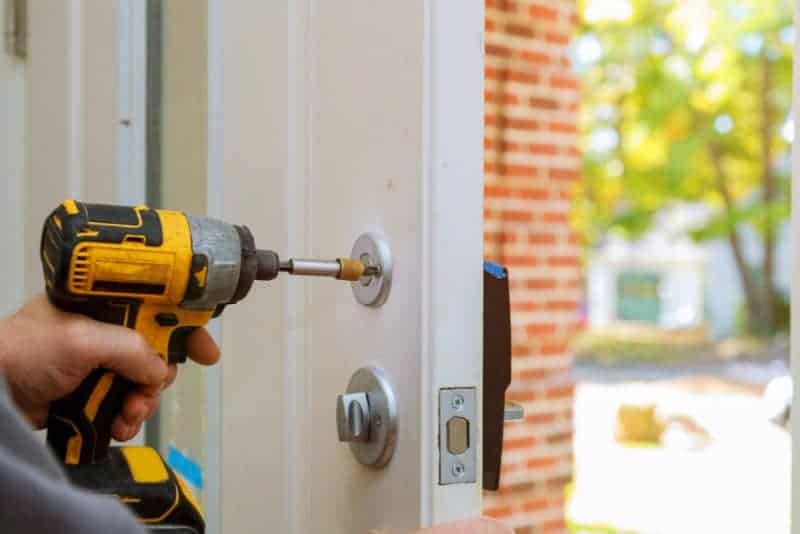 Luckily, there are several simple ways you can improve the safety of your home without purchasing a security system.
Ensure your family is safe at home with these six home updates that will make your home safer.
Install Outdoor Lighting
A dark house at night is a great way to attract unwanted visitors like burglars and predators. But installing outdoor lighting is a simple way to make those unwanted guests think twice about breaking into your home.
Motion-activated lights are energy-efficient options for outdoor lighting that also act as a cheap home security system. With a motion-activated system, your home's outdoor lights only turn on when motion is detected in the area.
In addition to making it convenient when you arrive home by lighting your porch, motion-activated lights also help keep burglars away by making it seem like someone is home (and watching them) even when you're not there.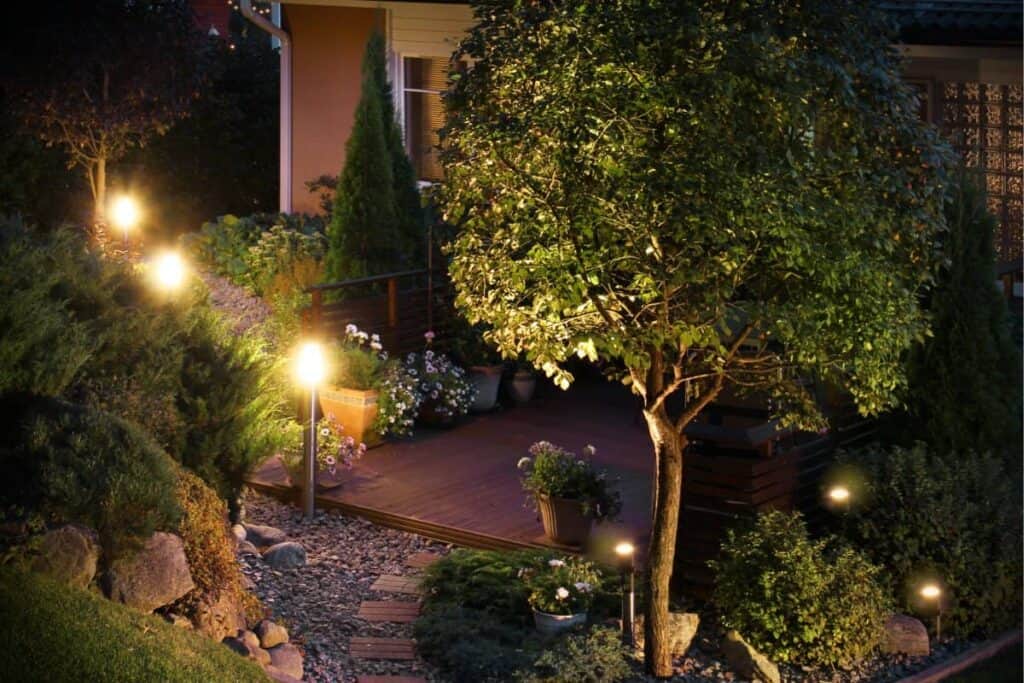 Add a New Doorbell
Smart doorbell systems are another simple way to keep an eye on your home, even when you're not there.
Video doorbells allow you to view visitors on any device from any location. And your guests don't have to ring the doorbell to activate the camera. Most smart doorbells are motion-activated, which means they'll capture what's happening outside your home the second someone enters your property.
You can record the activity for future viewing or speak to your guests in real-time – whether you're home or not. That means you can instantly alert the authorities if you notice someone trying to break into your home.
Trim Your Plants
While big trees and shrubs may provide your home with shade and curb appeal, they can also provide burglars with plenty of places to hide throughout your yard.
To make it harder for unwanted guests to sneak up to your home, make sure you keep your yard's landscaping neat and trim. Start by keeping tree branches trimmed away from the house, and make sure the hedges around your yard are trimmed short so no one can hide behind them.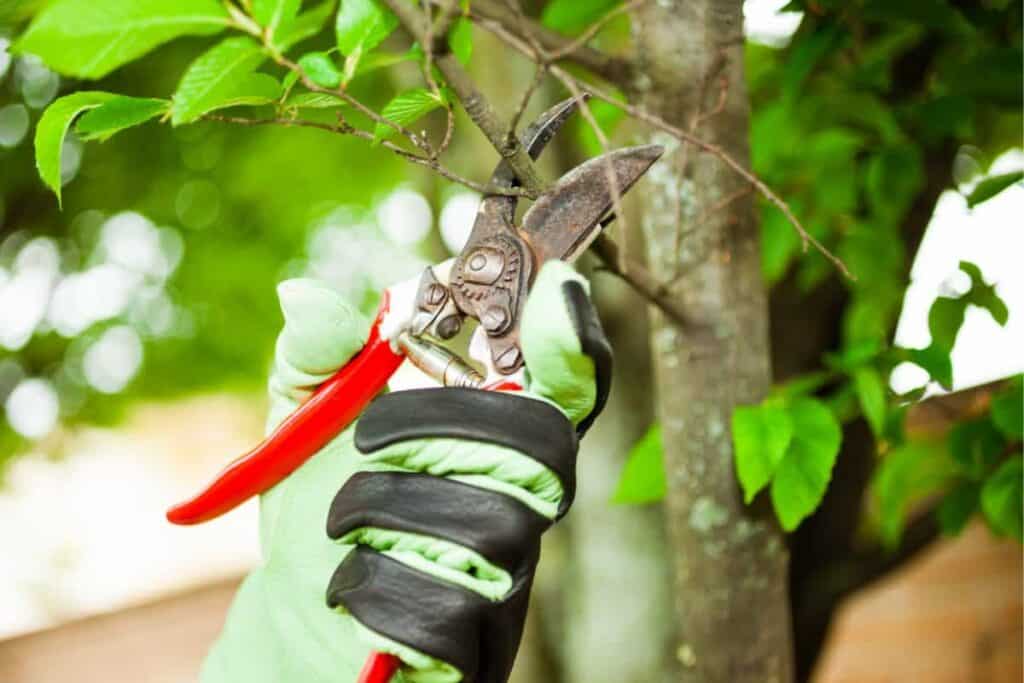 I mostly like to use small pruning clippers for small branches and shrubs. For bigger limbs or branches that are out of reach, loppers are a good choice.
And after you're finished landscaping, don't forget to put away all your stools and ladders and lock outdoor buildings to keep your gardening supplies safe from being stolen.
Install New Locks
Think about how old the locks on your home are. Then consider if there's a possibility other people have keys to your home.
If your home has older locks or there may be extra keys floating around, it's probably time to install new locks on your exterior doors. In addition to adding new locks to the doors, it's also a good idea to install deadbolts on all exterior doors to help prevent break-ins.
Another great option when replacing locks on your doors is to install smart locks. Most smart locks automatically lock the door when you leave, ensuring your home stays secure whether you're coming or going.
And if you forget to lock the door when you leave or forget your keys after you're gone, you can easily lock or unlock the door remotely with your phone or favorite device.
Put in New Doors
Take the idea of installing new locks a step further by replacing the exterior doors in your home.
If your exterior doors are hollow or flimsy, it's a good idea to install solid wood or steel doors instead. These sturdy doors are more difficult to break, making it harder for intruders to enter your home through the entryway.
Hang Window Treatments
Make sure burglars and predators can't see inside your home by adding window coverings on all the windows. Blinds or drapes are a great option for improving your home's security.
They can be opened to let in natural light whenever you want, but you can easily close the window coverings to protect your family's privacy, too.
Window treatments not only prevent predators from looking in on you and your family while you're home, but they also keep burglars from scanning your home for expensive items to steal when you leave.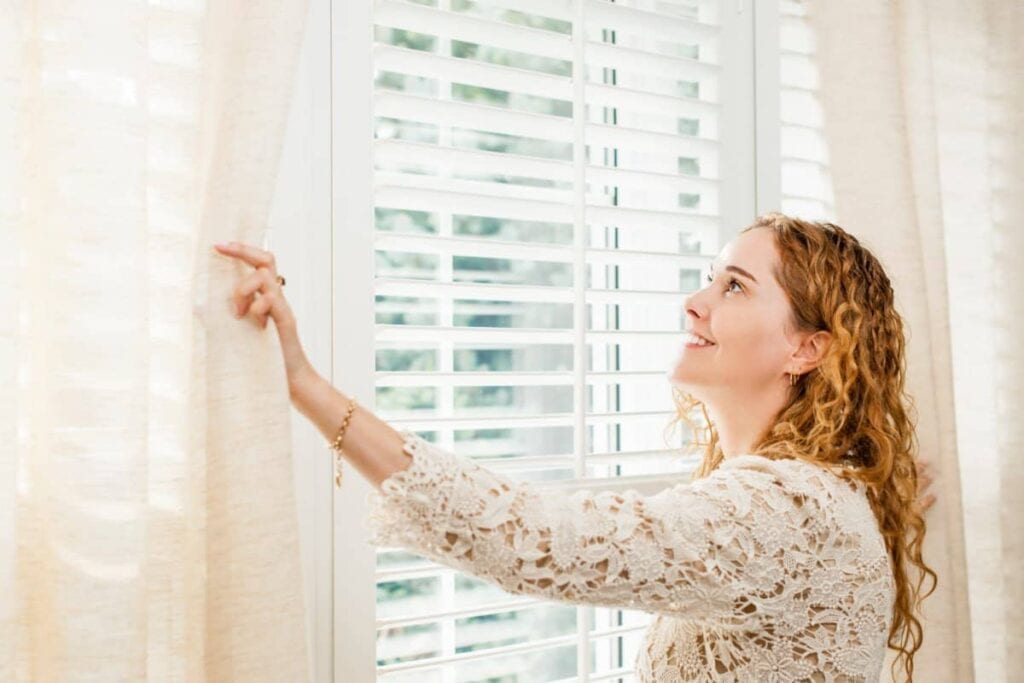 Get a New Smoke Detector
Making your home safer isn't always about keeping people out. It's also about ensuring the people inside the home are safe while they're there.
If your home has an older smoke detector, it may be time for an upgrade.
Smart smoke detectors can instantly alert your smartphone of smoke or carbon monoxide within your home, giving you plenty of time to get out and save your family.
Final thoughts on Making Your Home Safer
Making sure your home is safe for your family is a must. However, if you cannot afford a high-end security system, then doing at least some of the things on this list will improve the safety of your home, even if you are on a budget.
Related Home Maintenance Articles: