9 of the Best Sensory Toys for Kids With Autism
This post and its photos may contain affiliate links. As an Amazon associate, I earn from qualifying purchases.
Children on the Autism spectrum find joy in very different toys than those who are neurotypical because their minds are stimulated in different ways.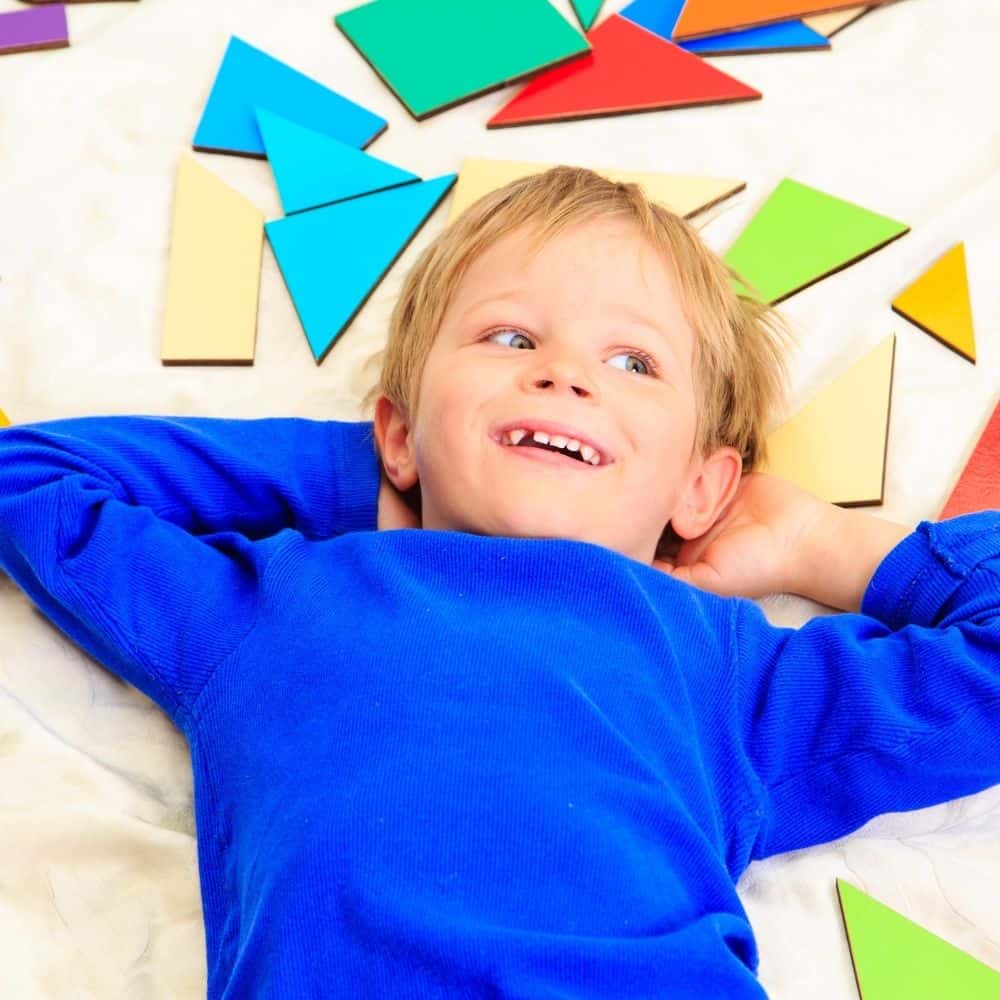 So having great toys that are stimulating, educational, and relaxing is very important for a kid on the Autism spectrum.
Best Sensory Toys For Kids With Autism
From my experience as an autism mom, these are some of the best sensory toys that kids with autism will love.
A rainmaker simulates the sound of rain and allows children to create calm, melodic sounds while they watch the beads inside trickle down from one side to the other.
Helps improve a child's auditory awareness while developing hand-eye coordination.
Buy now here
A classic toy that helps improve focus and promotes creativity while offering a unique sensation for kids. Though some may find the slight poking sensation to be very uncomfortable. This toy may not be for all kids on the Autism spectrum.
Buy now here
Weighted stuffed animals are incredibly comforting for children on the Autism spectrum and can offer them a sense of security while also being something fun that they can play with.
Though there are many types I recommend the snake because it can easily go over the child's shoulders, providing the most comfort possible.
Buy now here
There are a lot of different fiber optic sensory toy options to pick from but my favorite has to be the waterfall curtain.
It's great for kids of all ages and thanks to its length there are a lot more things the kids can do with them, including wrapping themselves up in them or swinging them around, the possibilities are endless.
Buy now here
Tangrams help kids identify shapes and learn to look at the bigger picture as they try to create the shapes and animals in front of them. The toy also gives them the freedom to be creative and make whatever their hearts desire.
Buy now here
These riverstones help promote better balance and give children confidence as they jump around and play.
They can be used in a variety of ways to create fun obstacle courses, use in creative play, and just getting energy out.
The toys have so many benefits for all types of kids that they should be one of the most recommended toys for all parents.
Buy now here
Bop It! Is the party game that has many more uses than what it was originally intended for. It makes a fantastic sensory toy and learning tool for kids on the Autism spectrum.
They'll have to listen to instructions and then do as they're told. There are also a variety of versions including Minions, Groot from Guardians of the Galaxy, and a more advanced Extreme version that costs $100.
Buy now here
Faces and Feelings help kids identify the feelings that people are having based on the expressions on their face. This is something that people on the Autism spectrum are well known for having difficulty with.
This game can help make it a little bit easier for them as they learn the signs on a person's face expressing certain emotions.
Buy now here
Bright colorful liquid fills squares in a playmate. The liquid is non-toxic and completely safe for kids.
They're fun to walk on, roll around on, dancing on, and playing on. They make a great addition to a sensory room.
Buy now here
Final Thoughts on Toys for Kids with Sensory Needs
Every child on the autism spectrum is unique and requires toys that reflect his or her individual needs.
Keep this in mind when purchasing anything for your child.
Also, try to choose toys that are in keeping with what interests your child. No matter how fantastic a toy is, if it is not of interest to your child, he's never going to play with it!
And finally, don't overthink it! If it looks like something your child will love and have fun with or both-go for it!
★ More On Autism?
Don't forget to pin for later…