20 Beautiful Fall Pumpkin Crafts You Will Love
I realize it may still be summer, but fall is just around the corner and you're going to need time to make all of these fabulous pumpkin crafts!
Fall is the most beautiful time… time for the leaves falling, time for hot chocolate in front of the fire and…
…time for pumpkin… pumpkin carving, pumpkin spice, pumpkin pies…
I think you get the picture.
So I present to you some beautiful fall pumpkin crafts.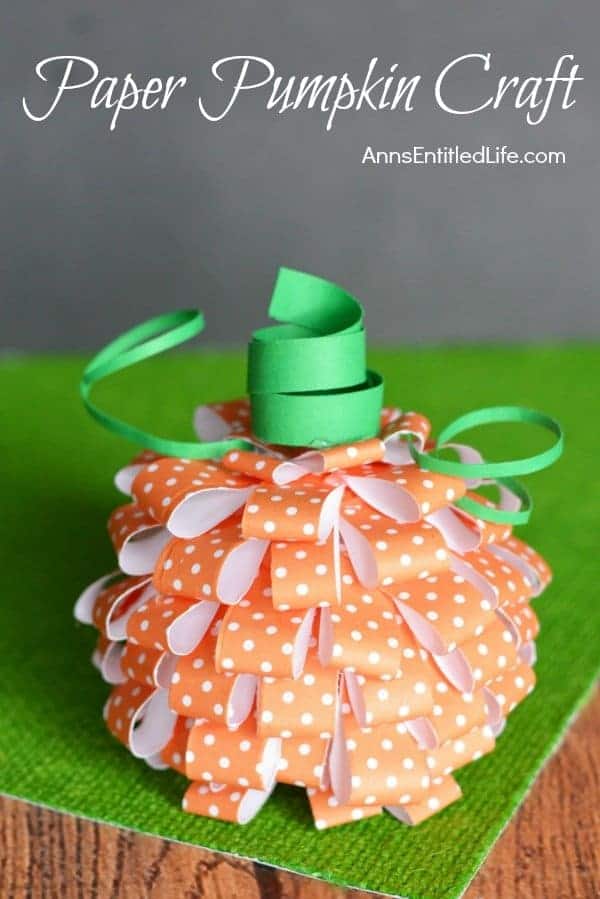 Photo Credit: "Paper Pumpkin Craft" by Ann's Entitled Life
Ann's Entitled Life has a cute craft that you can use in a dozen ways. I'm wanting to make several of these cute little pumpkins so I can create a colorful garland.
Don't you think it would be adorable above a buffet table, hanging along off the mantle, or along stairs? Get started cutting your paper strips, lay out your foam balls, and invite a couple of friends over to make a masterpiece!
Grab the full tutorial for this colorful pumpkin craft HERE.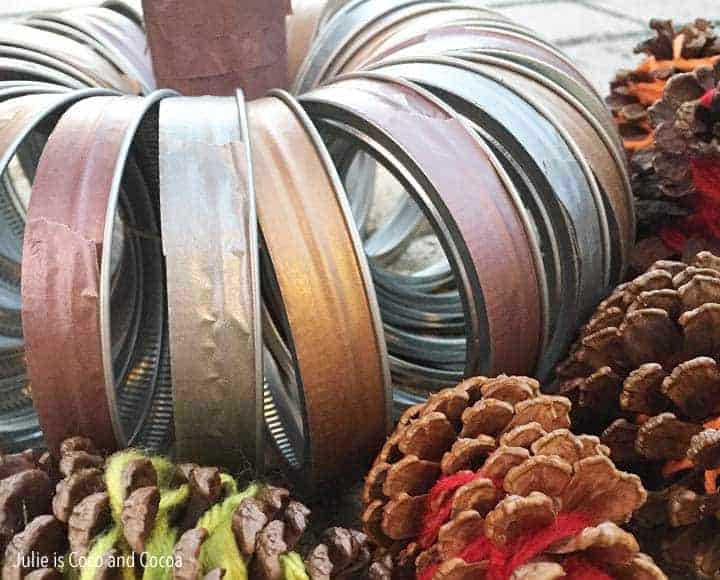 Photo Credit: "Mason Jar Lid Pumpkin" by Julie Measures
I use Mason jars instead of plastic containers as much as possible, but much like the plastic containers, I often find myself with a large collection of lids and not nearly as many jars! If this is you too, Julie Measures has a crafty solution for you!
After wrapping the outside of each lid with Autumn/Fall friendly color tape, she ties them together and adds her stem.
Hop over to learn more about what she uses for her stem and see MORE fall-friendly crafts HERE.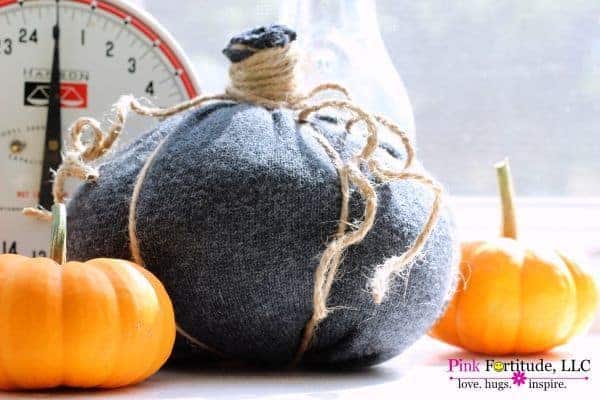 Photo Credit: "No Sew Fabric Pumpkins" by Pink Fortitude
T-shirts are my go-to for almost everything these days! Need new grocery bags? Make them out of old t-shirts. Need a thick yarn for a fluffy project? Make some from old t-shirts!
Want to decorate your home for Fall? Try these No-Sew Fabric Pumpkins from Pink Fortitude! You can't go wrong with t-shirts! Don't be afraid, the creator of this beautiful display can't even sew on a button — you can do this!
Find your scissors and get started HERE.
20 Fall Pumpkin Crafts You Will Love
Are you looking for MORE great pumpkin ideas? Click on the links to check out 20 Pumpkin crafts below!