15 Decorative DIY Bookends To Spruce Up Your Shelves
By: Vickie | Updated: 25th March 2023
If you're a total book lover like me and love to read several books every month, you're gonna need to get your hands on some bookends, to help keep them much loved books from becoming an eyesore.
Personally, I love the sight of well-kept bookshelves and there are so many ways to organize all them lovely books – by color, by height, by collection, etc.
So why use bookends? To prevent all of your prized collection of books from falling down.
Now, you could just use any old boring item as bookends but where's the fun in that! Or, you could add some personality to your shelves with bookends that are attractive, bursting with color and made by YOU!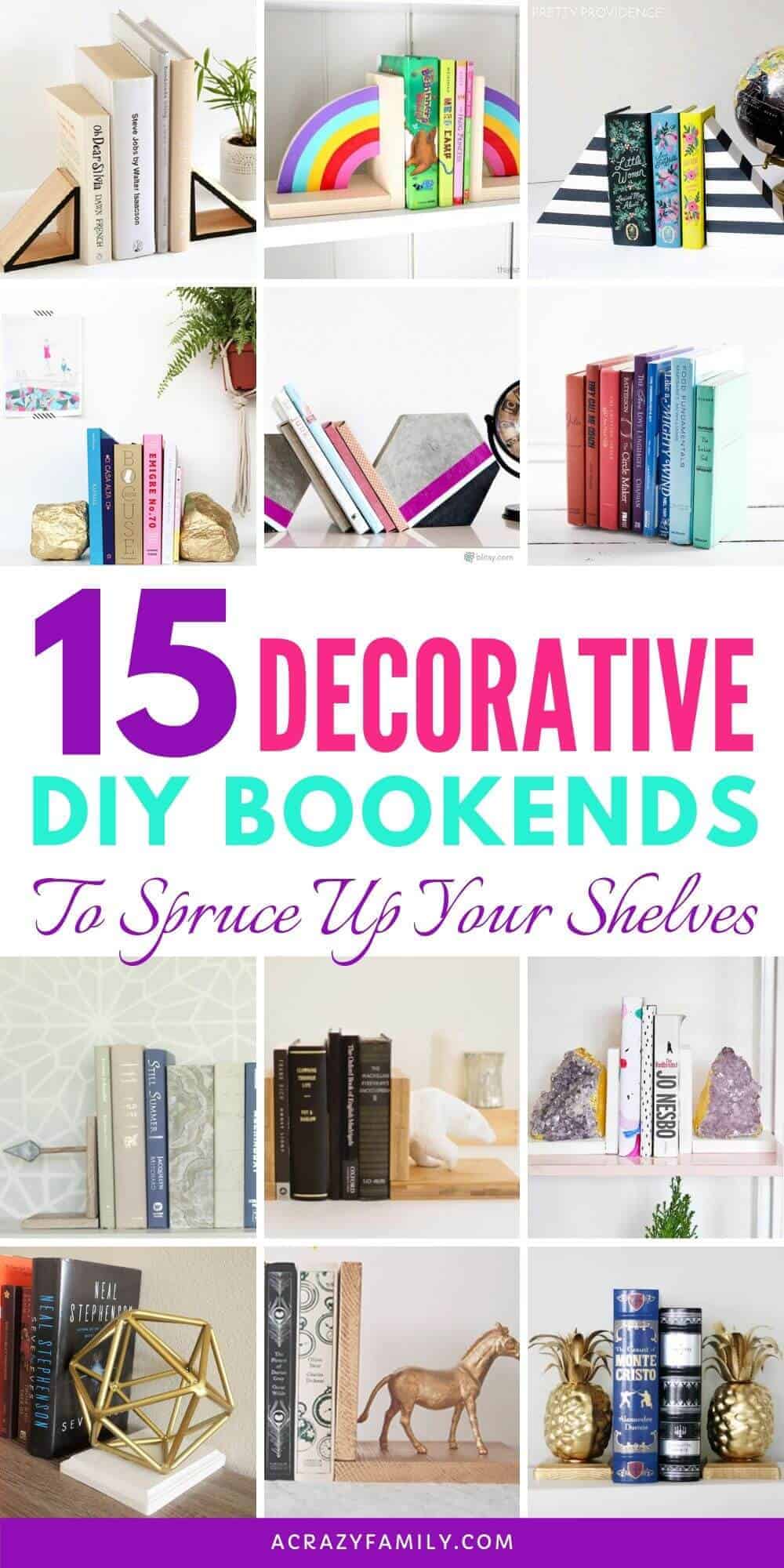 These are 15 of the most amazing bookends that you can create yourself in no time!
From upcycled toys and glittering crystals to designs made from cement, wood, and more.
1 // DIY Cement Hexagon Bookend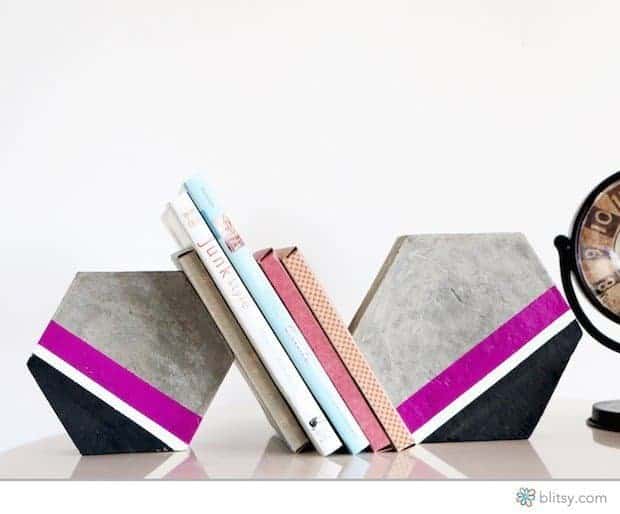 How awesome does this look? It certainly turns them books into a work of art!
DIY bookend via makezine
2 // DIY Invisible Bookends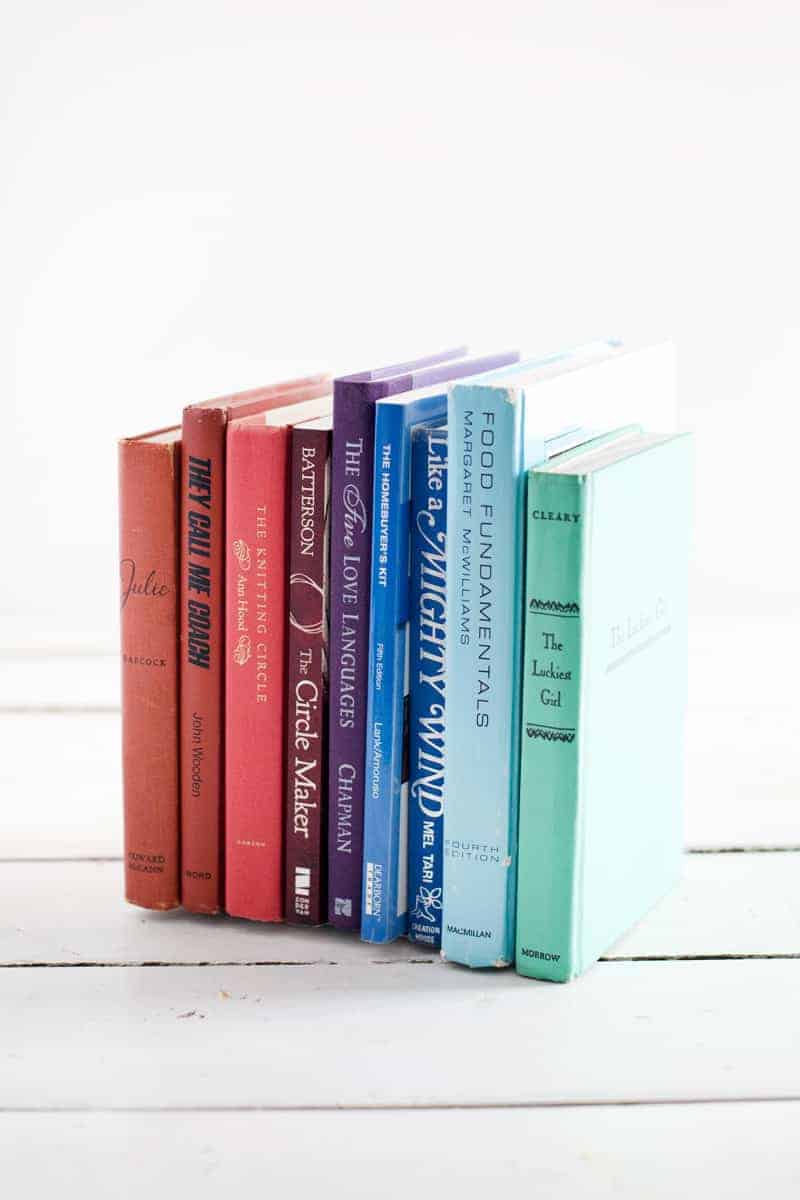 What about if you don't actually want bookends? Create these invisible bookends instead.
DIY bookend via A Beautiful Mess
3 // Easy Pineapple DIY Bookends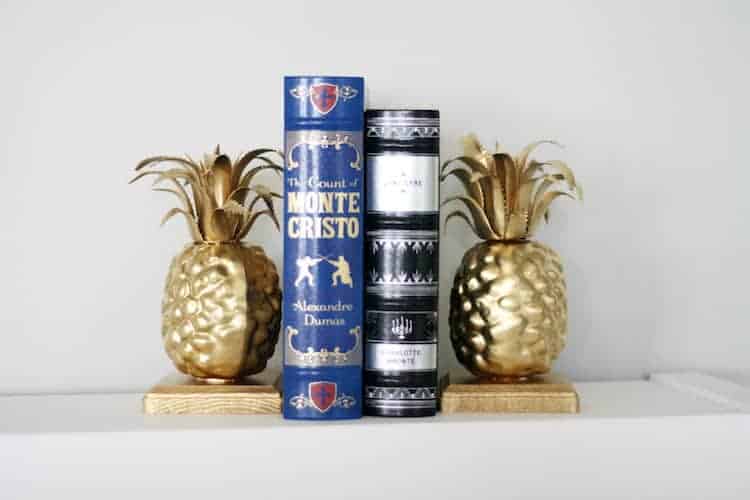 Get some gold-painted pineapples on your shelf by making these DIY bookends and infuse your room with that tropical vibe!
DIY bookend via DIY Candy
4 // DIY Faux Ceramic Animal Bookends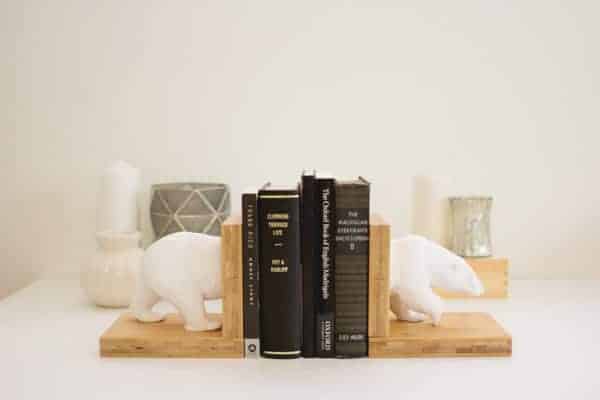 These two glorious DIY bookends are worthy of a high-end boutique!
DIY bookend via Lovely Indeed
5 // DIY Wooden Arrow Bookend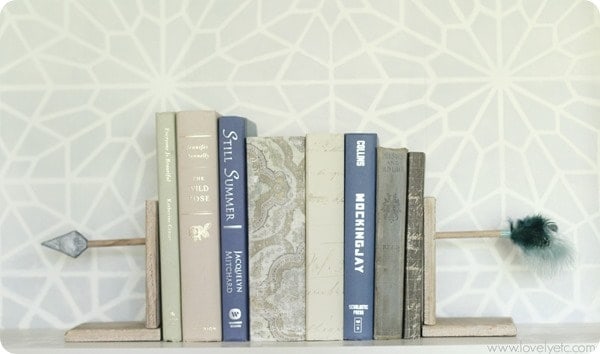 Another totally awesome idea for making a feature of your books. This would not look out of place in a log cabin, or even in your farmhouse style living room.
DIY bookend via Lovely etc.
6 // Striped Wooden Pyramid Bookends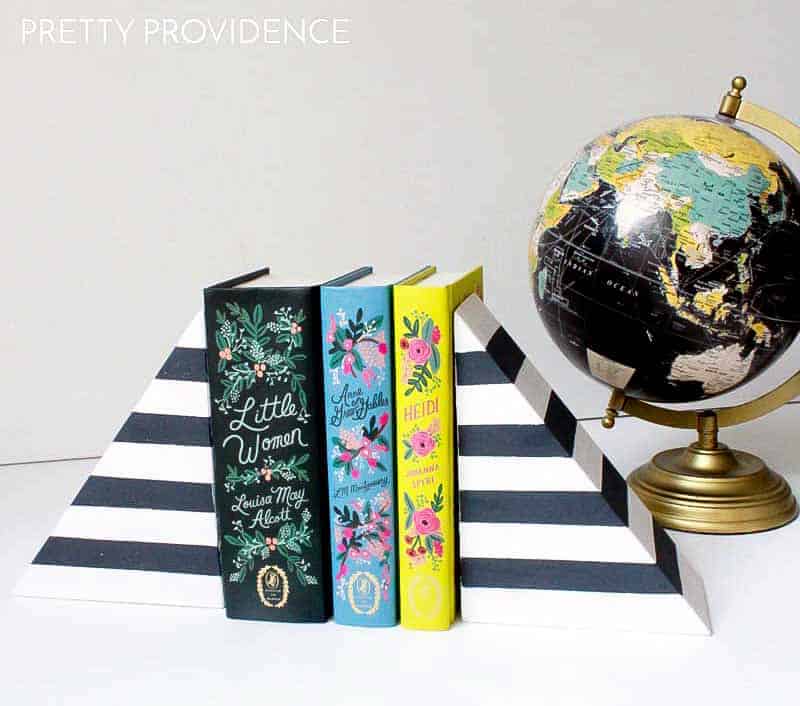 I love how this looks with the books, it's almost as if the books are a part of the design which makes this bookend truly a work of art!
DIY bookend via Pretty Providence
7 // Nautical Rope Bookend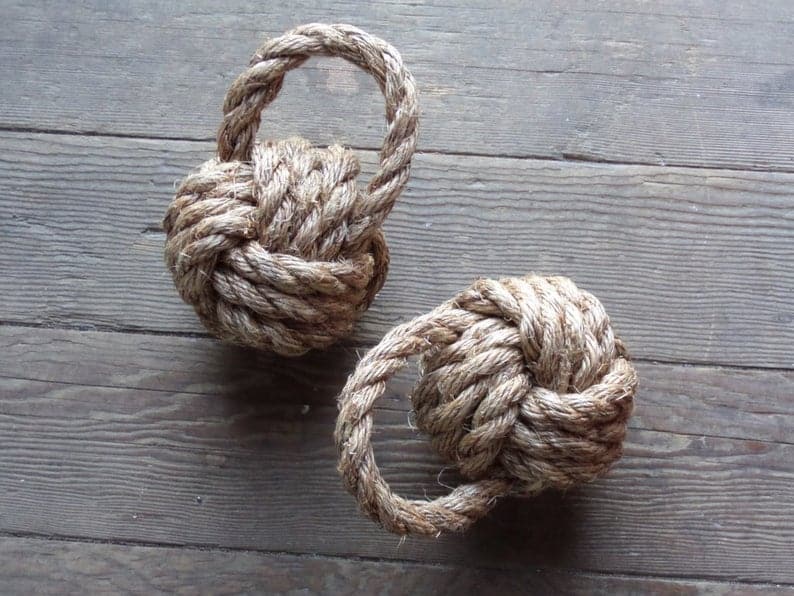 For a more rustic bookend, why not consider using a nautical rope? You could make this yourself or pick it up premade from Etsy.
DIY bookend via Etsy
8 // Flowery Mason Jars Bookend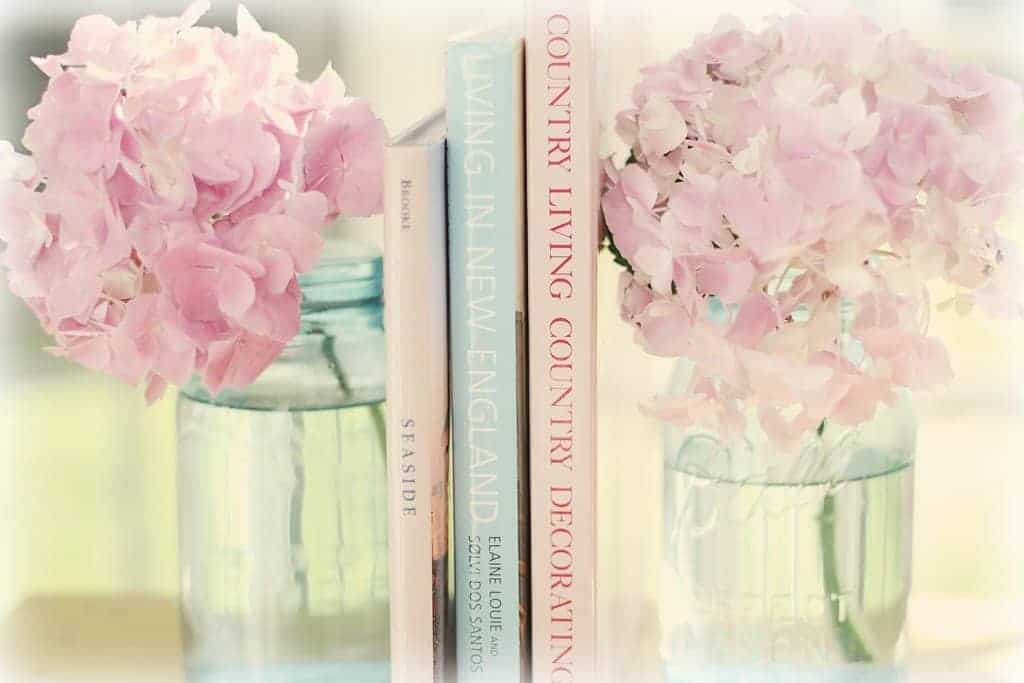 These are the loveliest bookends ever! I find flowers to add liveliness, color, personality, and beauty to any room.
DIY bookend via luciaandmapp
9 // Glamorous DIY Amethyst Bookend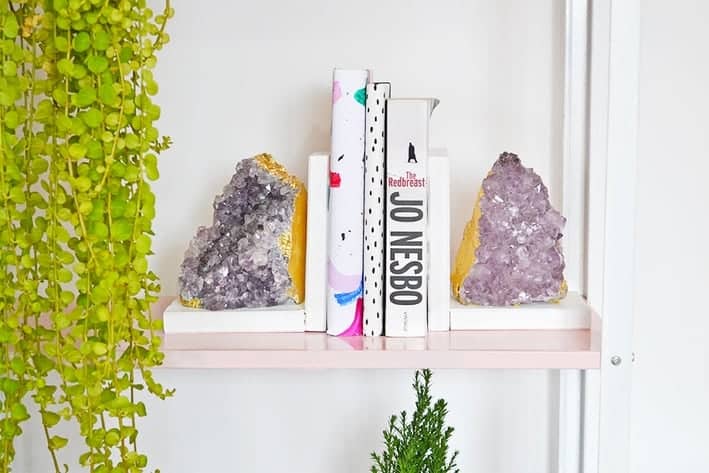 I honestly find amethyst to be so comforting and healing. Plus it also happens to be a beautiful feature piece used as a bookend and they'll bring some serious style to any bookshelf.
DIY bookend via curbly
10 // Glamorous Painted Rock Bookends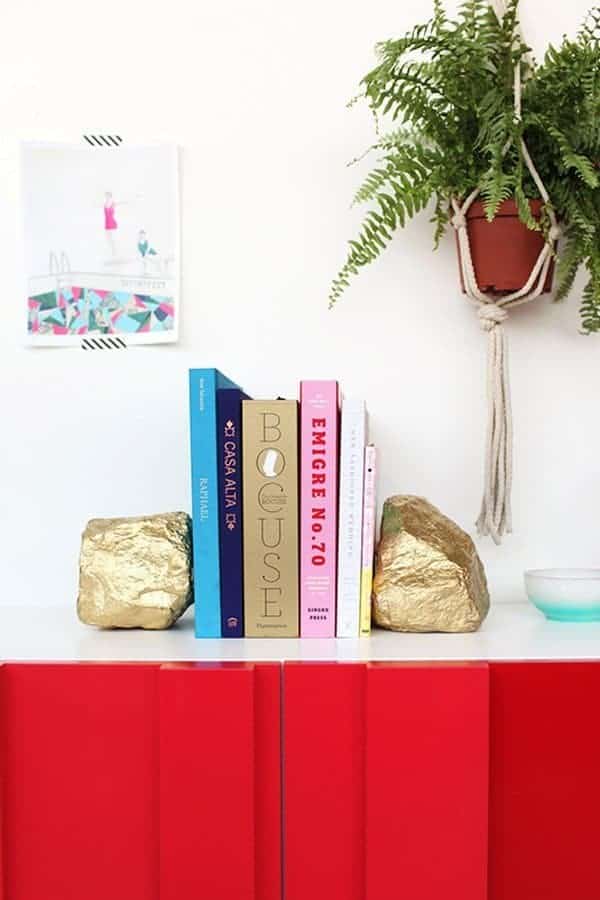 I always find that stone and rocks add a rustic feeling to any room and I love that they can be used as bookends. Spray painting them gold takes them from looking good to absolutely awesome!
DIY bookend via refinery29
11 // Vinyl Record Bookend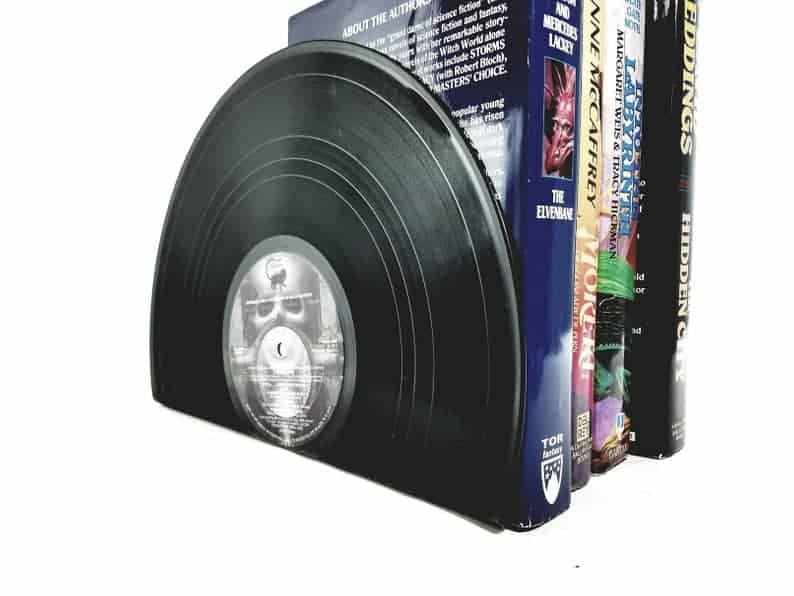 Add some delightful charm & warmth to your favorite room with these handmade vintage bookends made from authentic vinyl records. Convert your old damaged records into stylish bookends. Or, you can purchase this from Etsy.
DIY bookend via Etsy
12 // DIY Rainbow Bookends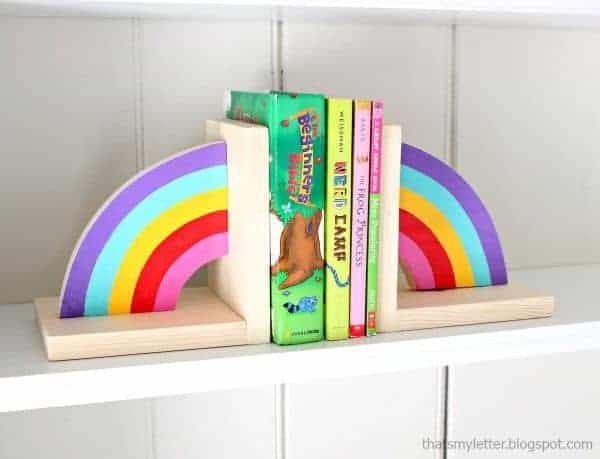 The rainbow bookends are such a pretty and colorful addition to any bookshelf and just what your child's bedroom needs!
DIY bookend via That's My Letter
13 // DIY Orb Bookends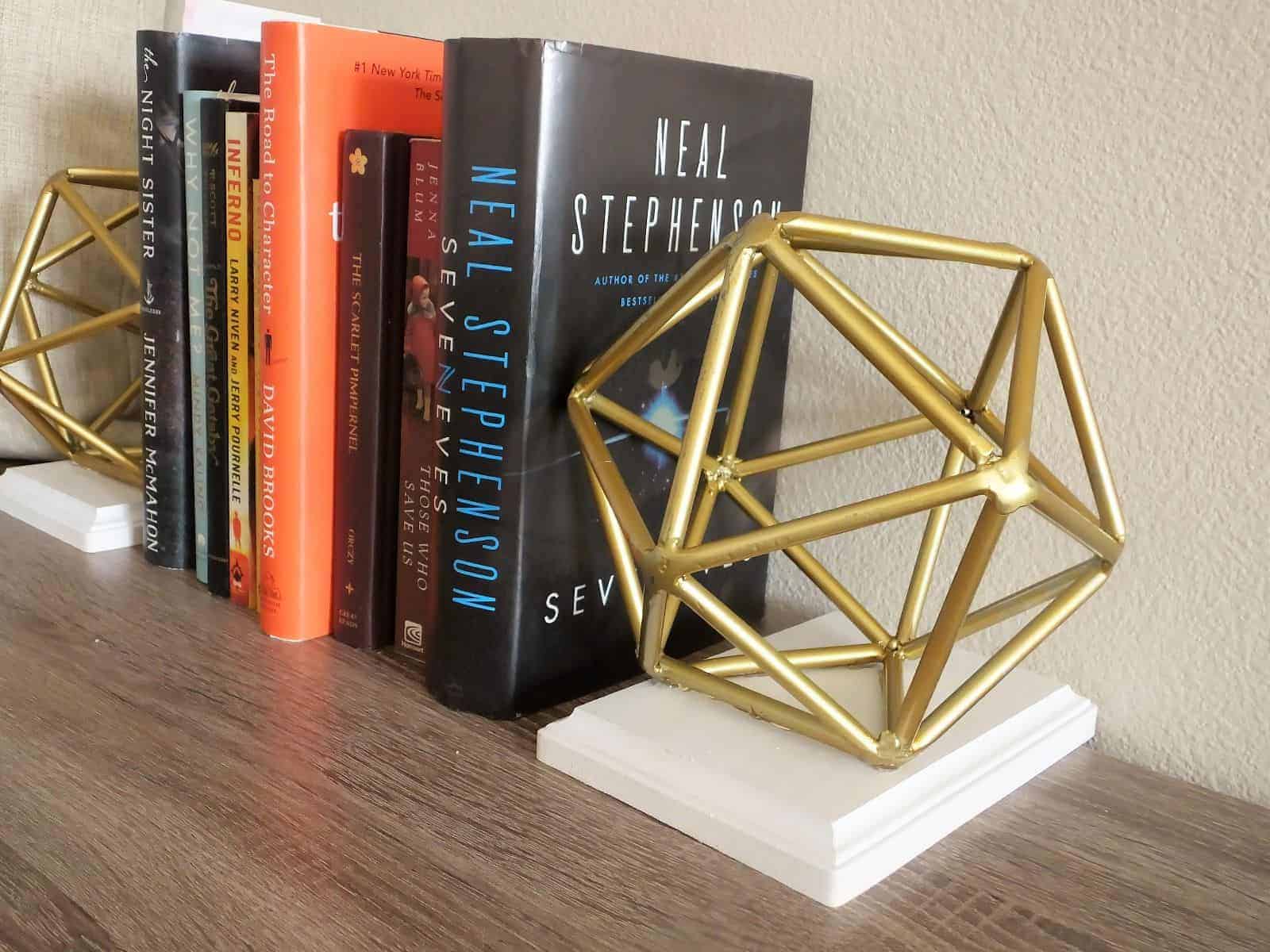 Get a little bit geometric with these, I absolutely love these and I think you will too.
DIY bookend via The View from Here
14 // DIY Gold Animal Bookends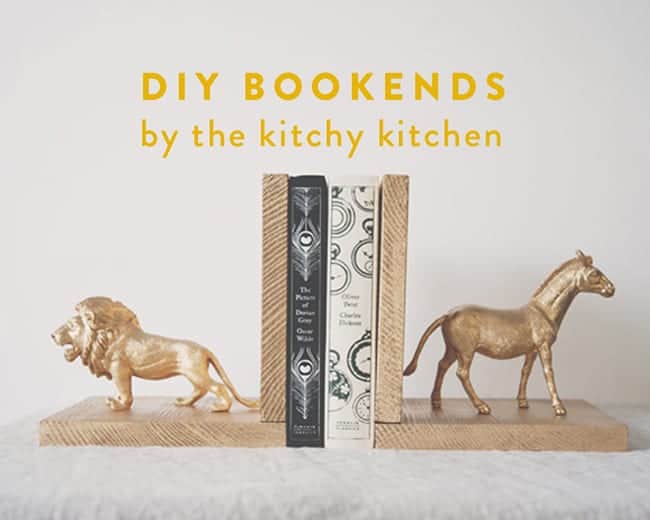 Simply turn two of your favorite animal figurines into gold bookends.
DIY bookend via Kitchy Kitchen
15 // DIY Wood Triangle Bookends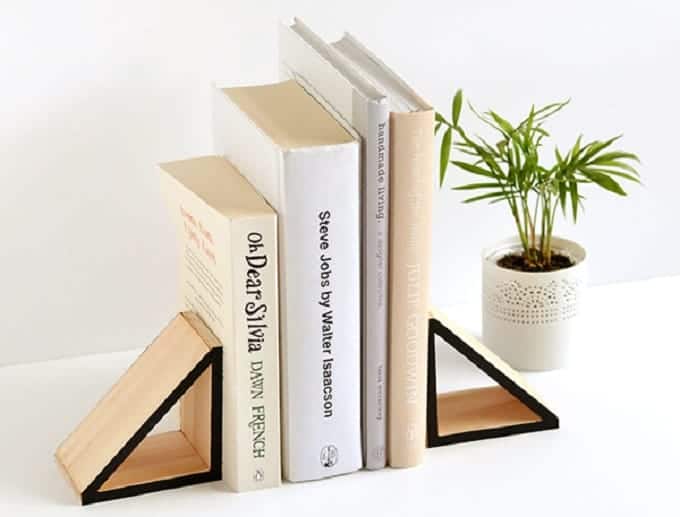 These are super stylish yet so easy to create! Even beginner crafters will love to make these.
DIY bookend via Make and Tell
There you have it – 15 DIY bookends that are sure to make your books stand to attention!
Which ones were your favorites?