30 of the Best Popcorn Recipes
By: A Crazy Family | Updated: 22nd July 2023
In this yummy popcorn recipe collection, you will find easy and oh-so-delicious recipes you simply must try! Whether for a family movie night or a children's party, there is a little something for all ages.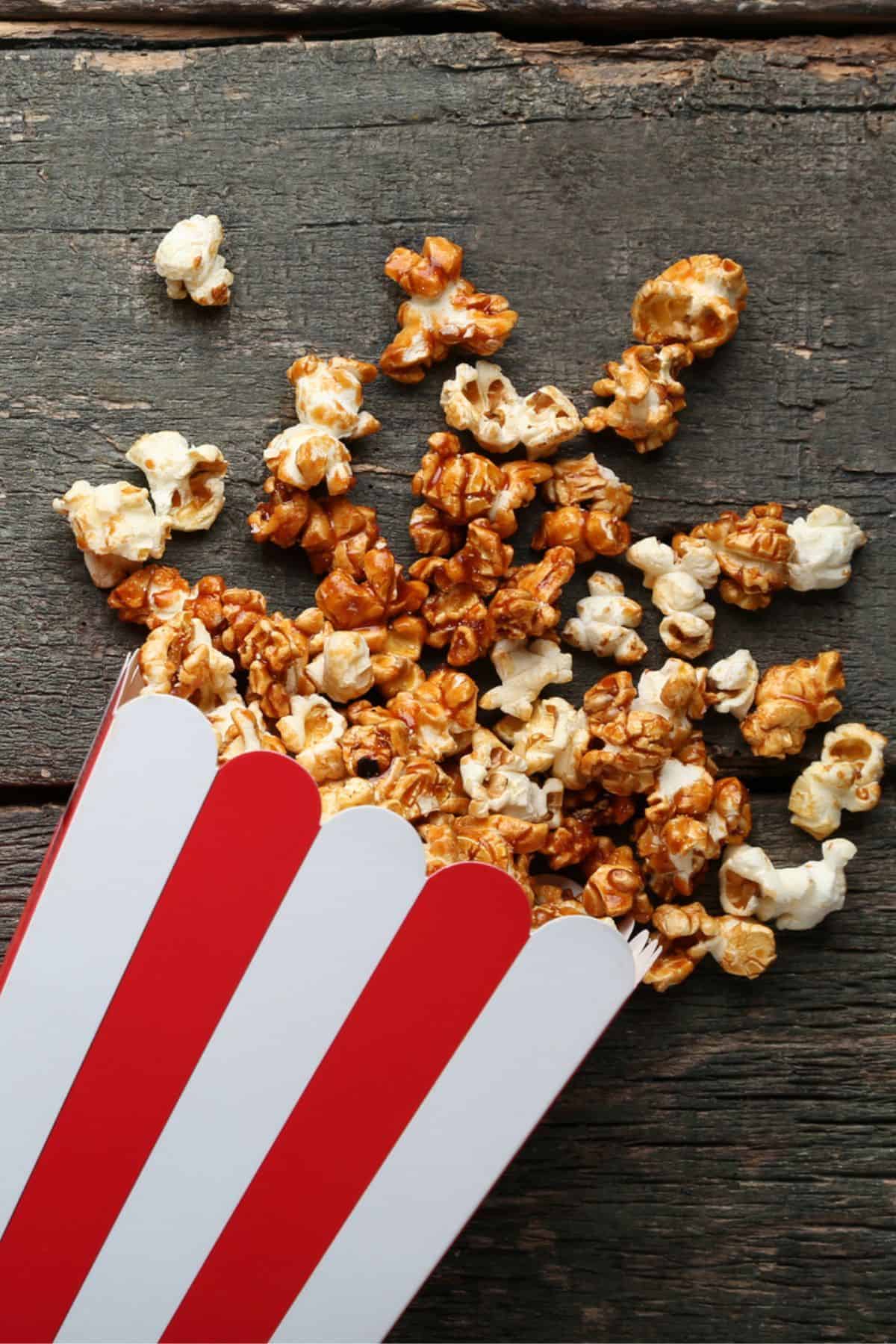 Perfect Popcorn Recipes
When it comes to snacks, there's nothing more classic than popcorn. Whether you're watching a movie with friends or enjoying a relaxing evening, this classic snack is beloved by all ages.
With healthy homemade recipes and flavorful seasonings, you can pop up a batch for yourself in no time. From movie night surprise mixes to cheddar-sprinkled snacks, we've compiled 30 of the best popcorn recipes that are sure to impress your family and friends.
So the next time you want a crunchy snack with lots of flavor and variety, look no further than our delicious collection.
Why we love these recipes
Quick and easy to make, perfect for any occasion or time of day.
Fun and creative flavors for everyone to enjoy – from sweet to savory!
Great for snacking or parties, and you can customize the recipes to fit your crowd!
Healthier than store-bought snacks, as you know exactly what's in it!
Now, for some poppin' great fun! Check out these delicious popcorn recipes: