19 Fun Mocktails for Kids of all Ages
This post may contain Affiliate Links. Please read our Disclosure Policy for more information.
Kids' parties are always a challenge. What do you serve? How do you keep them entertained? And what about the parents who don't drink alcohol themselves? Well, we've got some great ideas for mocktails that all of your party-goers will enjoy.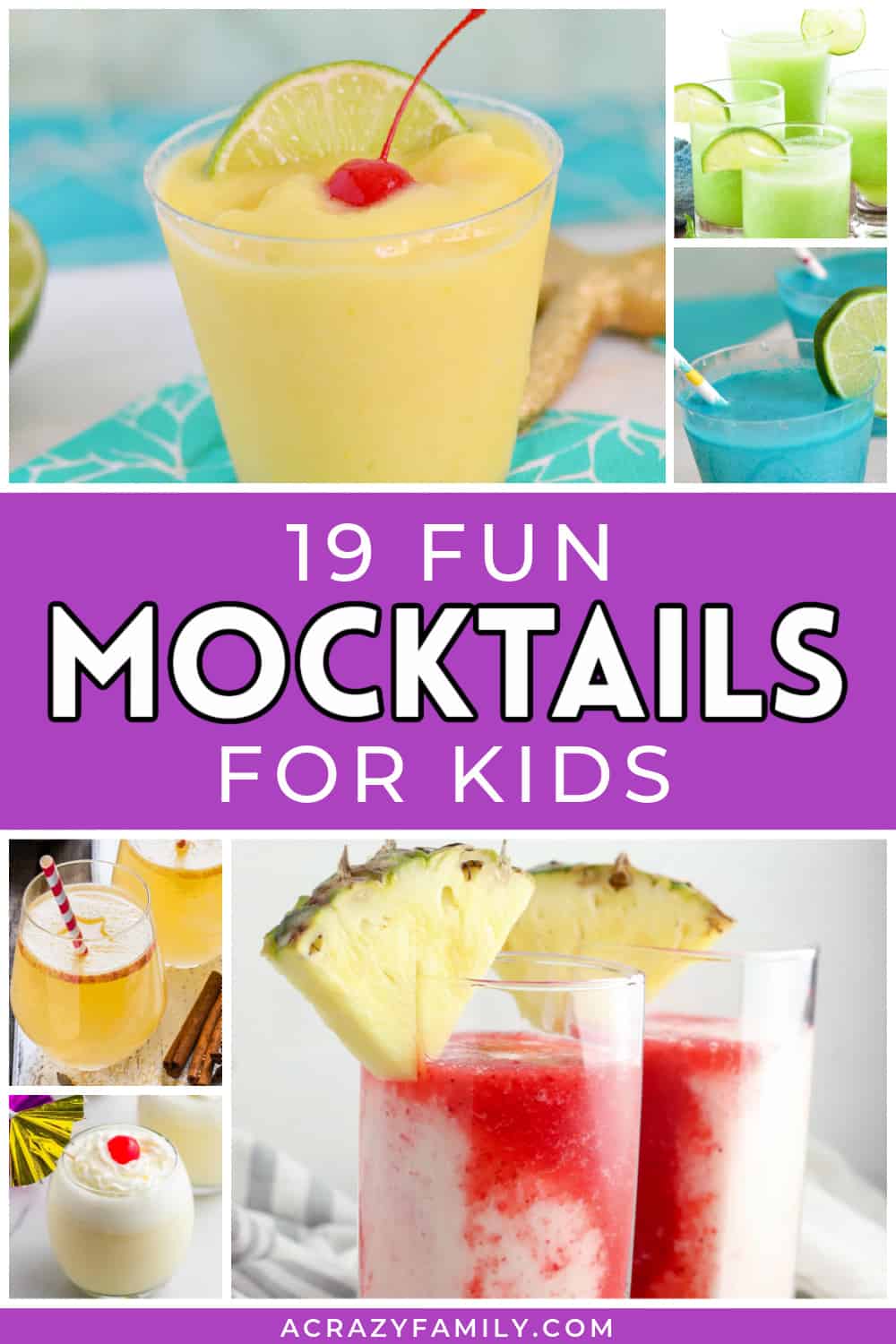 Fun Mocktail Drinks
Mocktails are an excellent option for those who have dietary restrictions or are just looking for something different. If you're hosting a party, these mocktails will be sure to please your guests!
Related: Creepy & Crawly Bug Punch Mocktail
While there are hundreds of mocktails you can make, we've put together a collection of 19 great-tasting and fun mocktails that your kids will love!
Continue reading to find out about the delicious mocktails that you can create for all of your party-goers.
19 Fun Mocktail Recipes
Strawberry Pina Colada Lava Flow Mocktail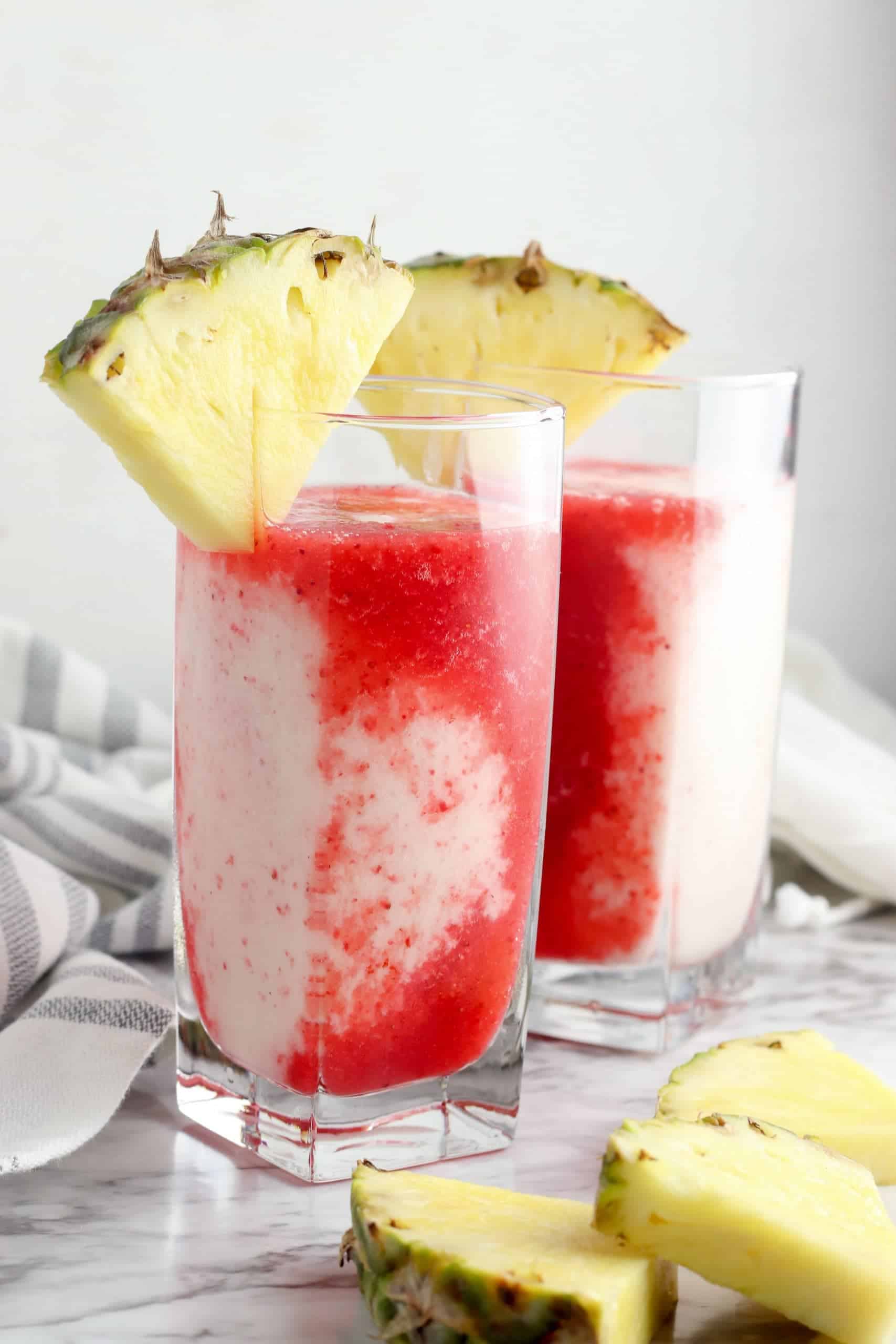 Fresh or frozen strawberries, pineapples, and coconut are combined to create a refreshing drink that can be enjoyed any time of the day. (Recipe available from Brooklyn Active Mama)
Homemade Orange Soda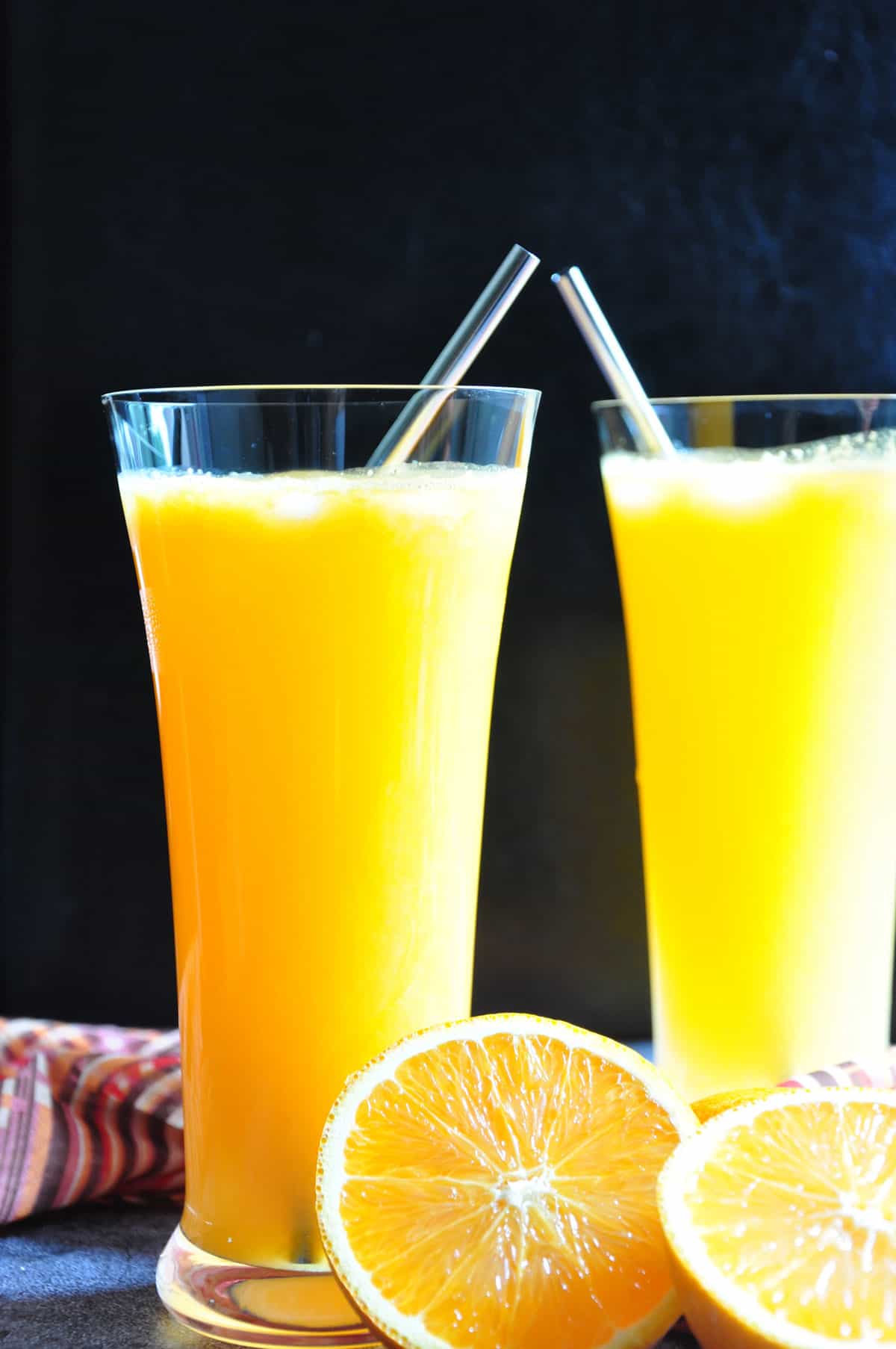 Orange soda is a non-alcoholic beverage that can be made in just 10 minutes from scratch using fresh orange juice. It is perfect for kids and is sugar-free. A perfect accompaniment for parties, potlucks, and bbq. (Recipe available from Culinary Shades)
Minty Blueberry Lemonade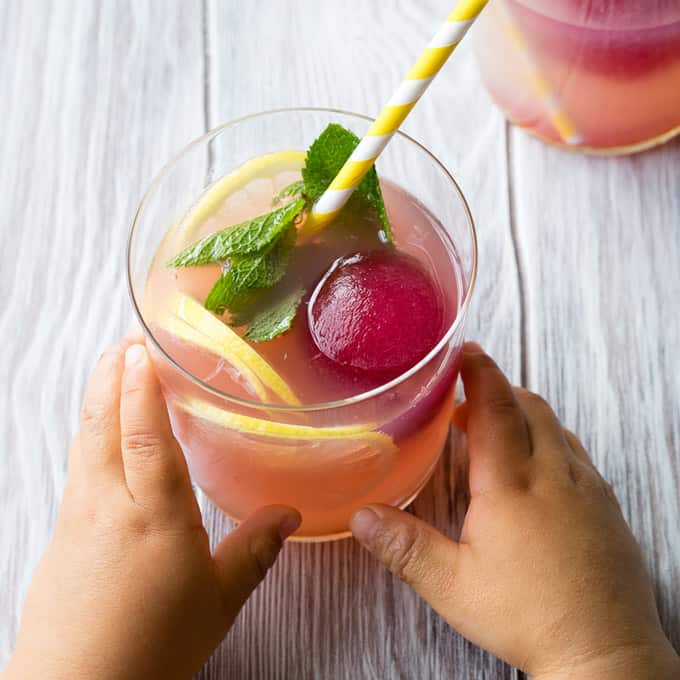 This easy mocktail recipe for kids is a simple drink that will have them hydrated, refreshed, and feeling great. It's perfect on those hot summer days! (Recipe available from The Worktop)
Blue Lagoon Mocktail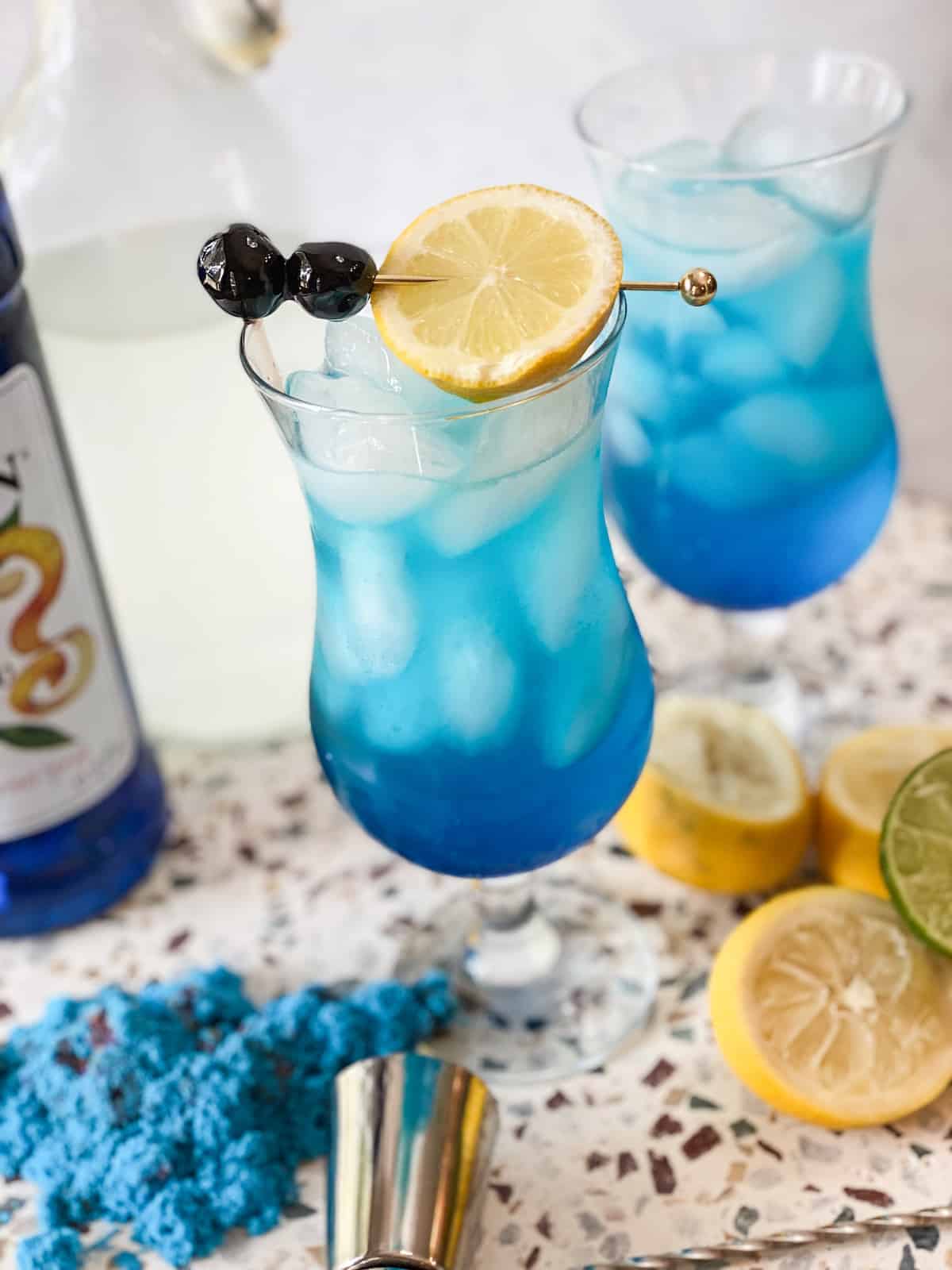 This blue lagoon mocktail is a 3-minute non-alcoholic drink that everyone will enjoy! The sweet & fruity flavor comes from fresh citrus and sweet blue curaçao syrup. (Recipe available from This Vivacious Life)
Tropical Mermaid Punch Recipe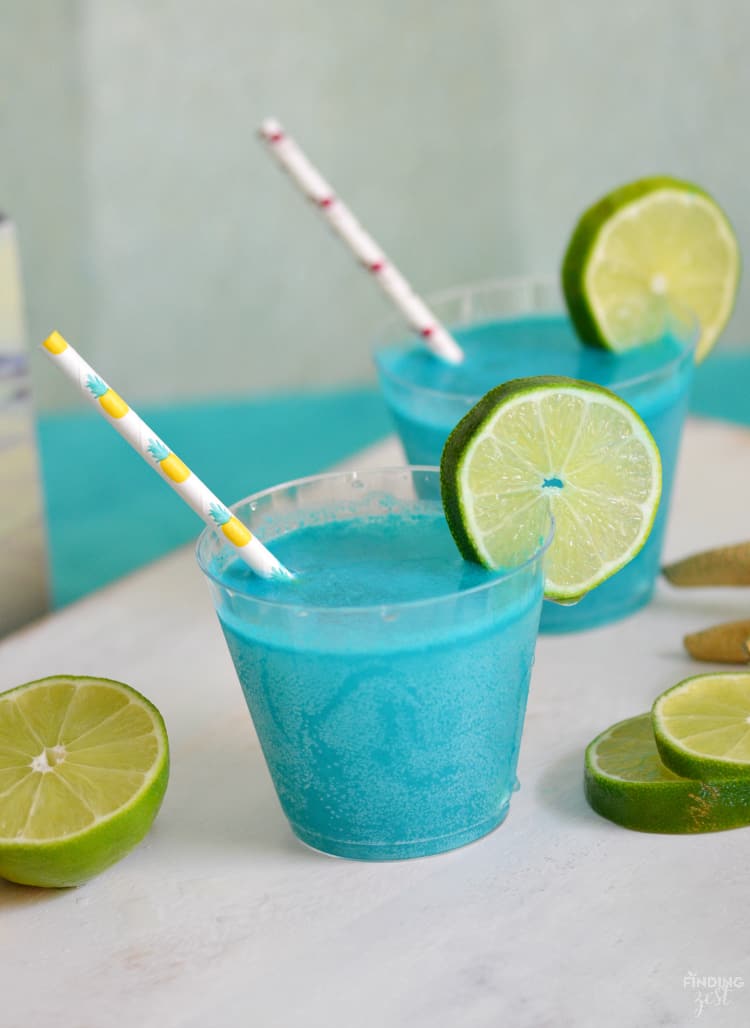 This tropical punch would work well for any ocean or pool party. With delicious tropical flavors of pineapple, lemon, and coconut. (Recipe available from Finding Zest)
Cranberry Cosmopolitan Mocktail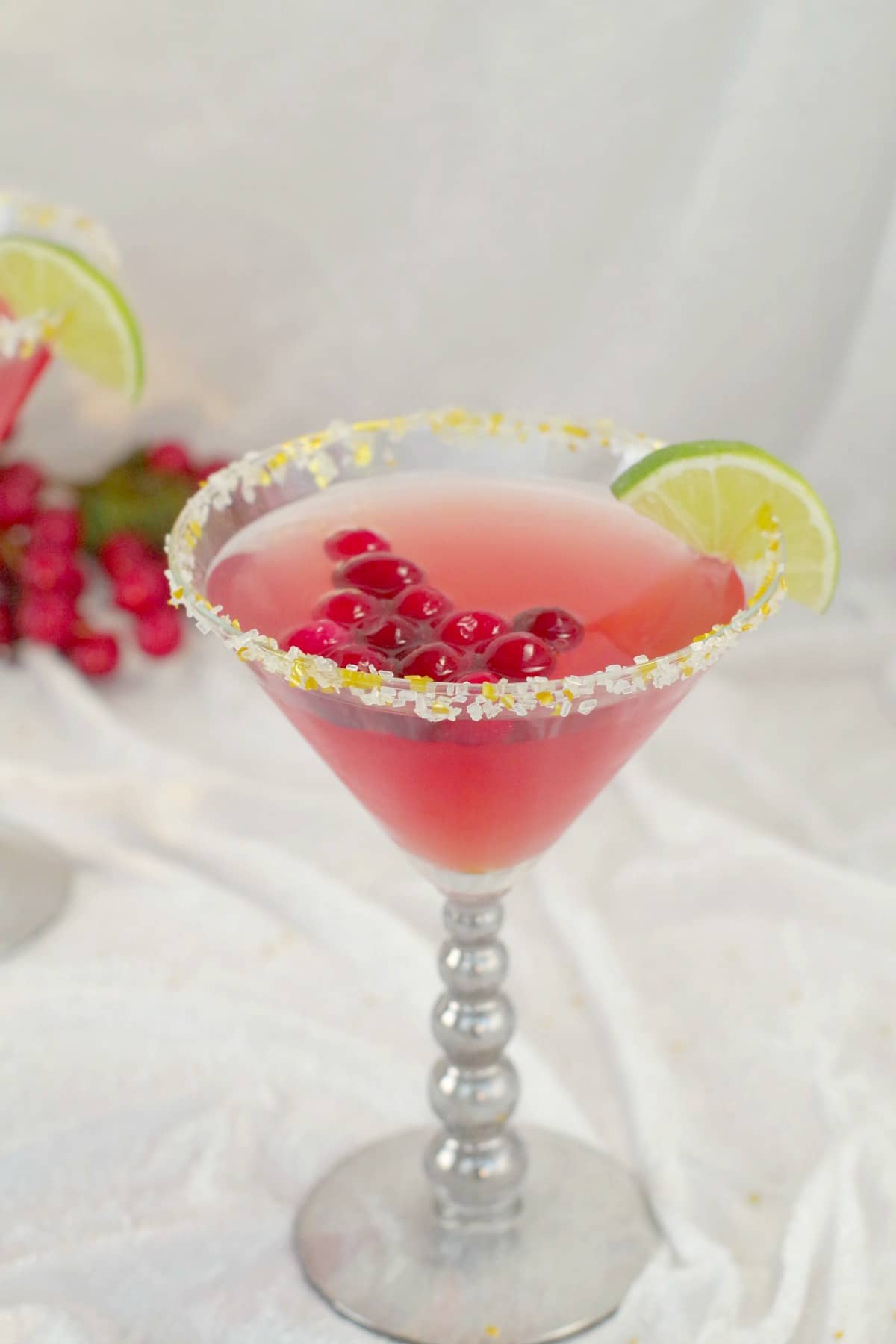 When the adults are celebrating with wine or cocktails, it's nice to have a non-alcoholic drink option. And this Cranberry Cosmopolitan Mocktail is perfect for kids or anyone looking for a holiday drink without alcohol. (Recipe available from Food Meanderings)
Non-alcoholic Mulled Wine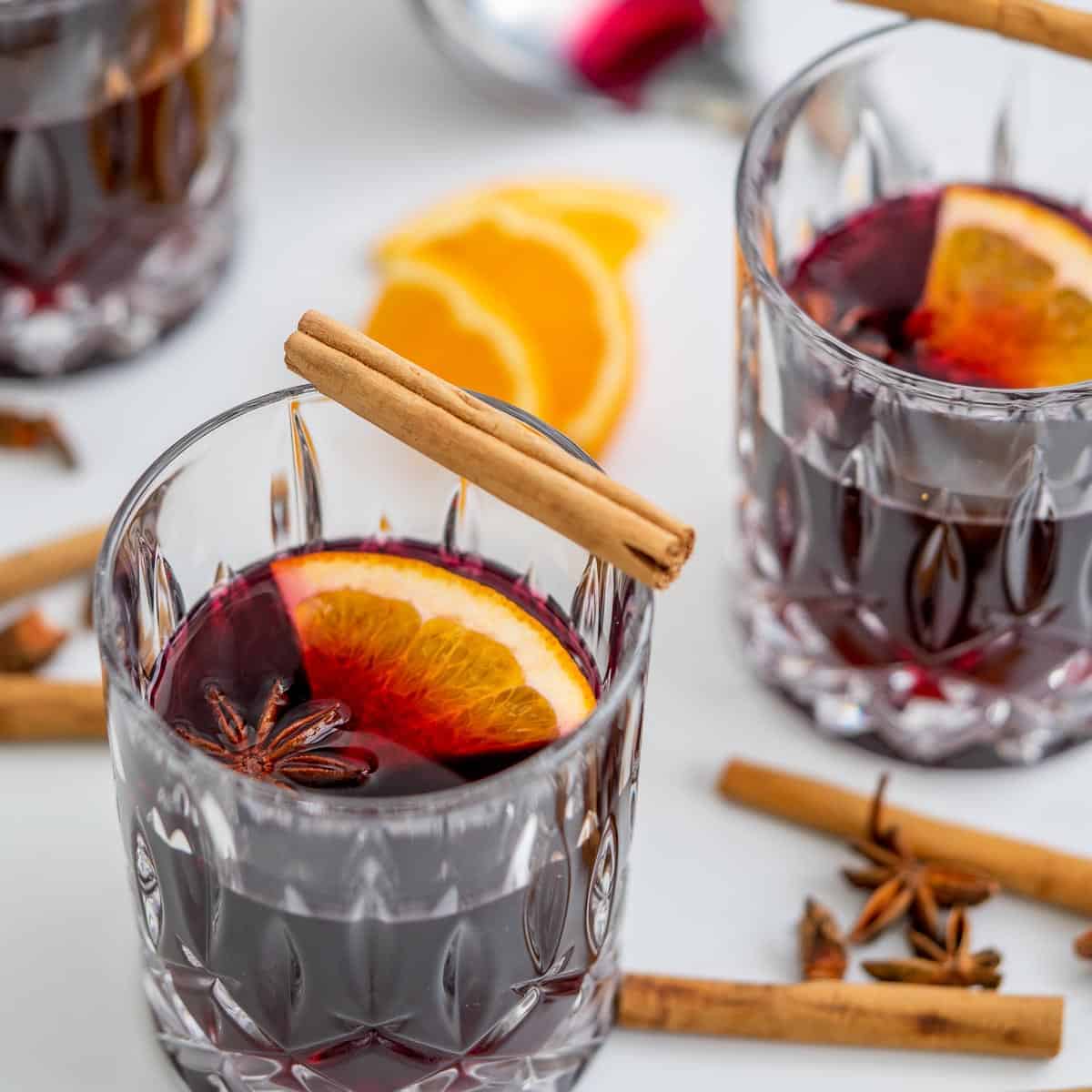 This non-alcoholic mulled wine is perfect for children to enjoy during the holiday season, and you can make it on the stove or in the slow cooker. (Recipe available from My Kids Lick The Bowl)
Virgin Moscow Mule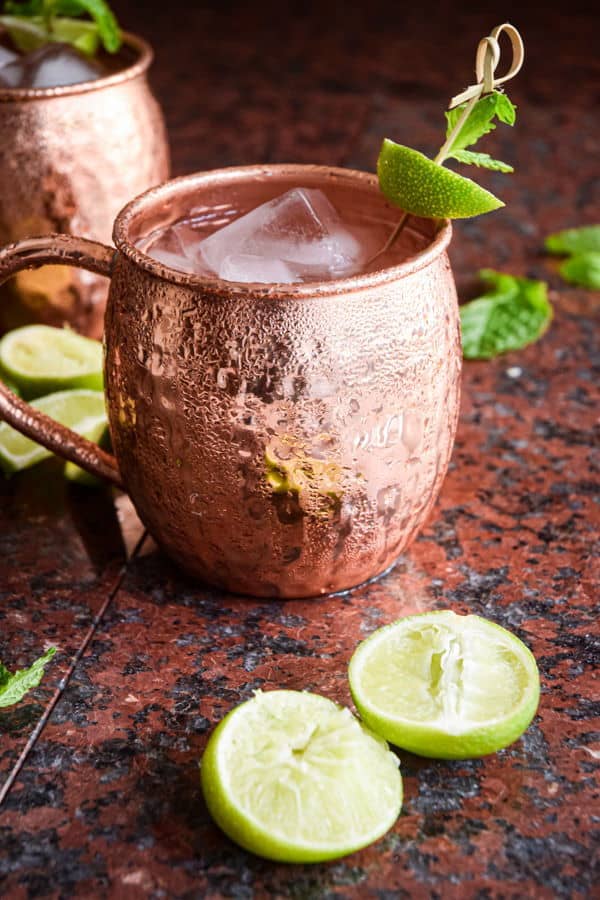 This virgin Moscow Mule is a perfect summer drink. The cool, refreshing taste of the lime paired with sweetness from ginger beer is what you need on those hot summer days. (Recipe available from In The Kitch)
Bubbly Strawberry Jasmine Tea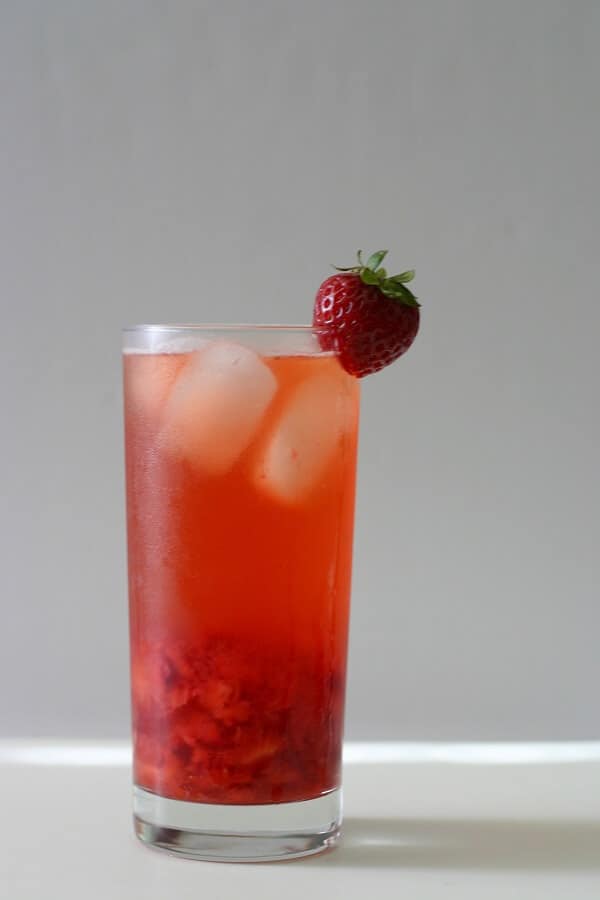 This bubbly strawberry jasmine tea is gently sweetened so that it lets the strawberries and tea shine. (Recipe available from Delicious not Gorgeous)
Halloween Candy Corn Punch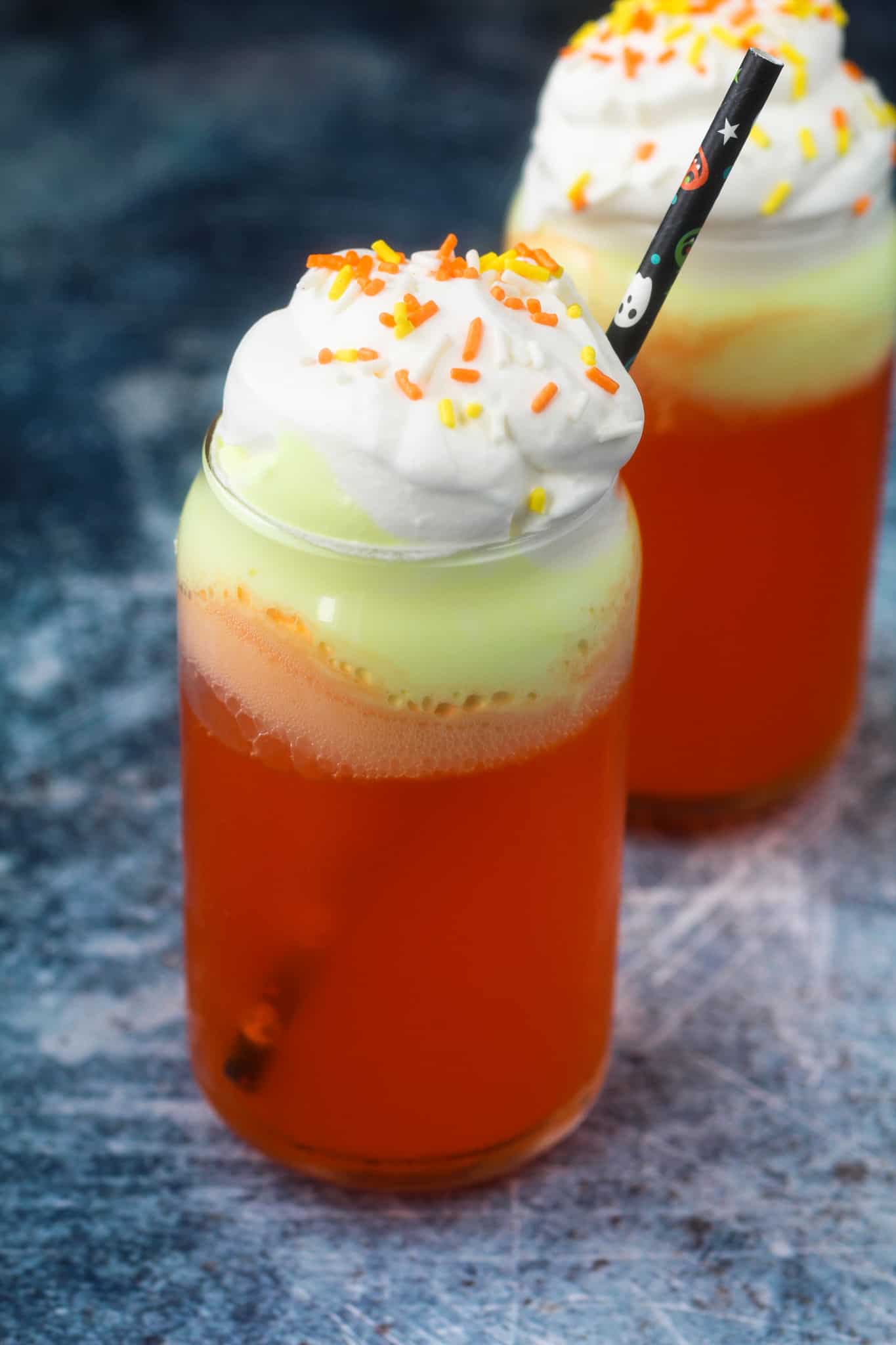 Making this is super simple — and if you add the right ingredients, the taste is phenomenal and it looks perfect for a Halloween party or fall get-together. (Recipe available from Jen Around The World)
Tequila Sunrise Vampire Cocktail + Mocktail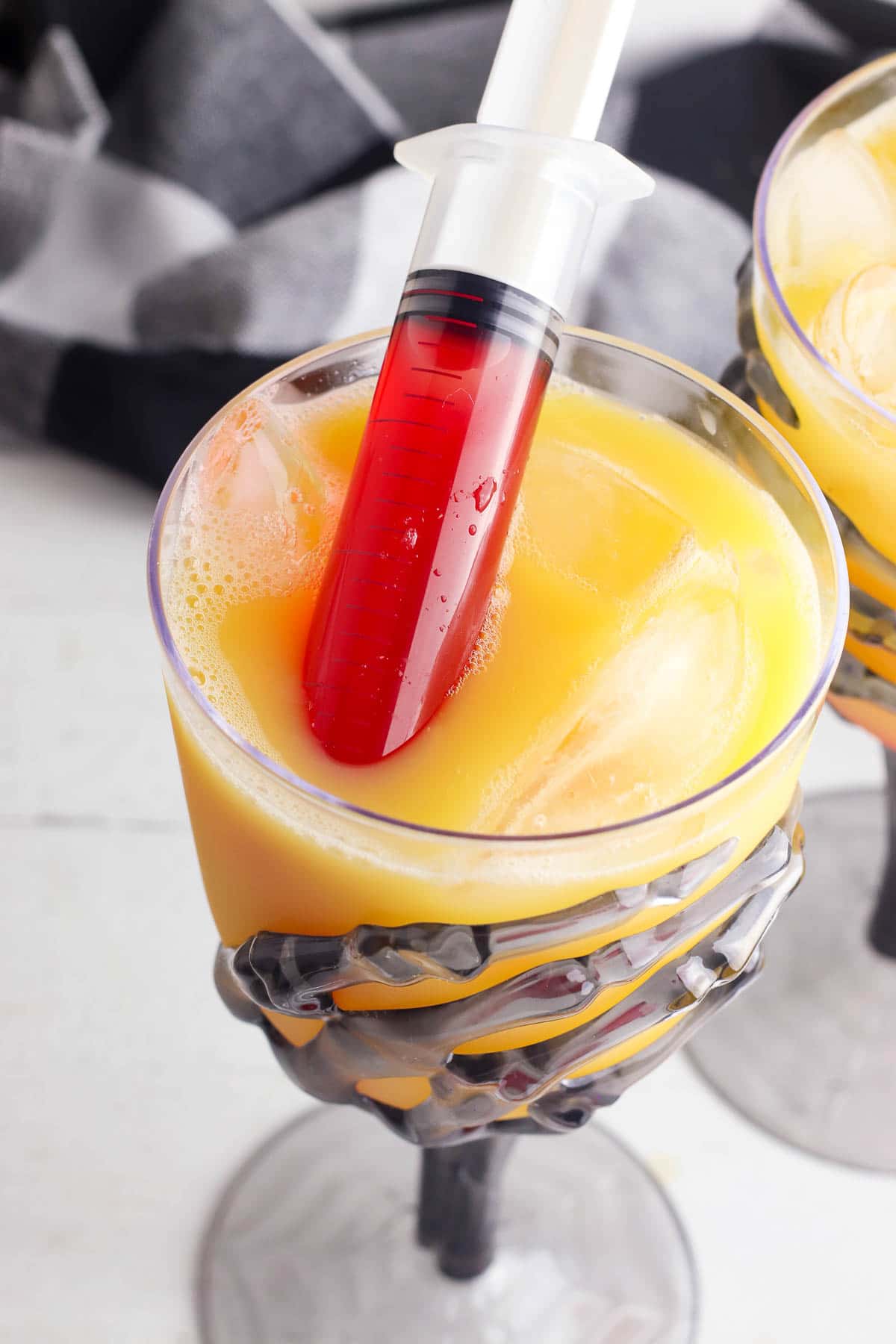 Classic Tequila Sunrise cocktail is transformed into a ghoulishly great Halloween cocktail or mocktail! All the same ingredients you love just presented in a fun spooky way perfect for your favorite vampire! (Recipe available from Boulder Locavore)
Melting Witch Halloween Punch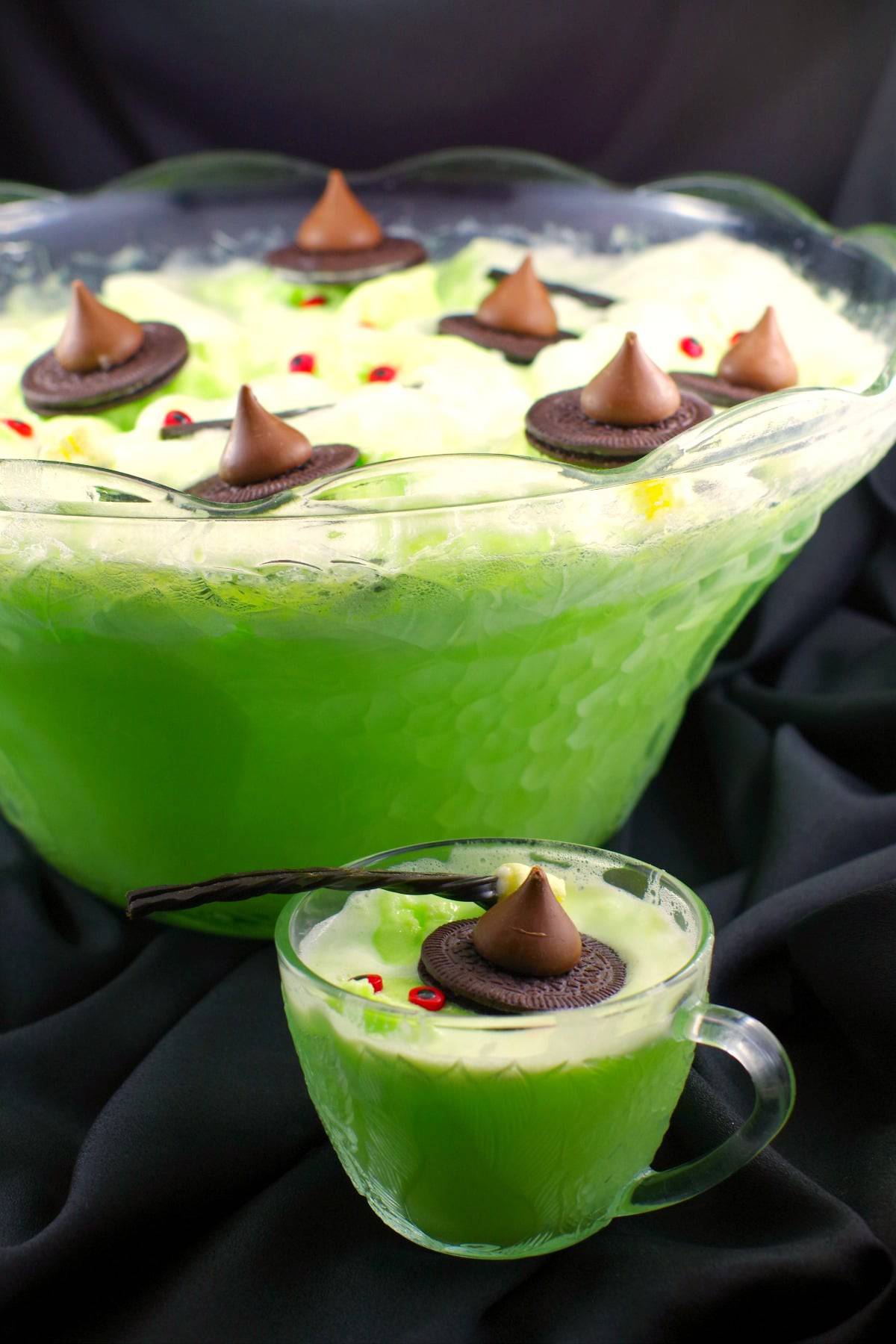 This green non-alcoholic Halloween Punch is the perfect Halloween potluck or witch-themed party recipe, especially for kids! It has key lime Sherbert, soda pop, chocolate cookie witch hats, marshmallow licorice brooms, and candy eyes. (Recipe available from Food Meanderings)
Honeydew Lime Mocktail with Mint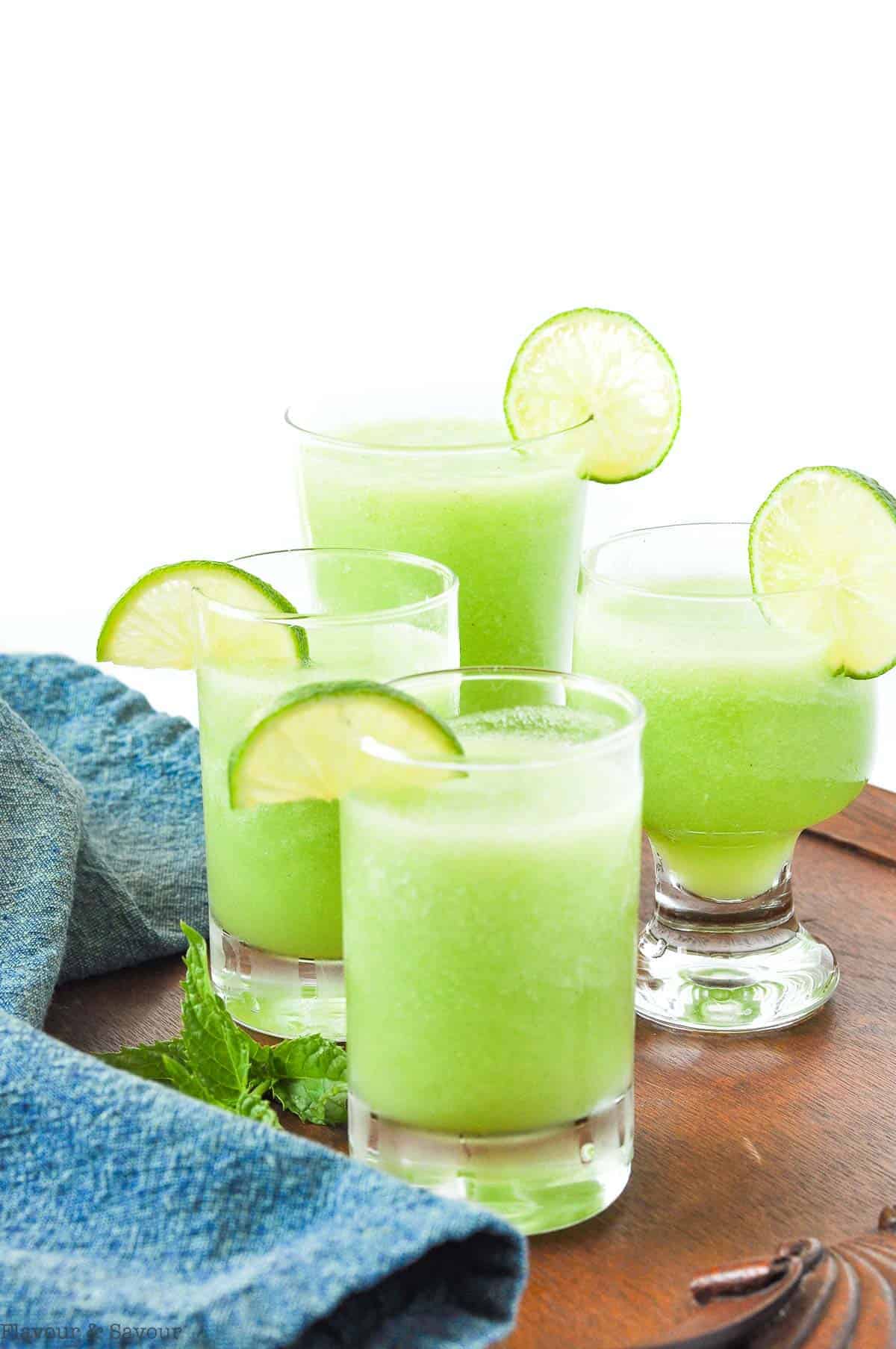 This Honeydew Mocktail has hints of lime, mint, and even a little ginger. It's a healthy, energizing drink for adults and kids alike. (Recipe available from Flavour & Savour)
Sparkling Apple Cider Punch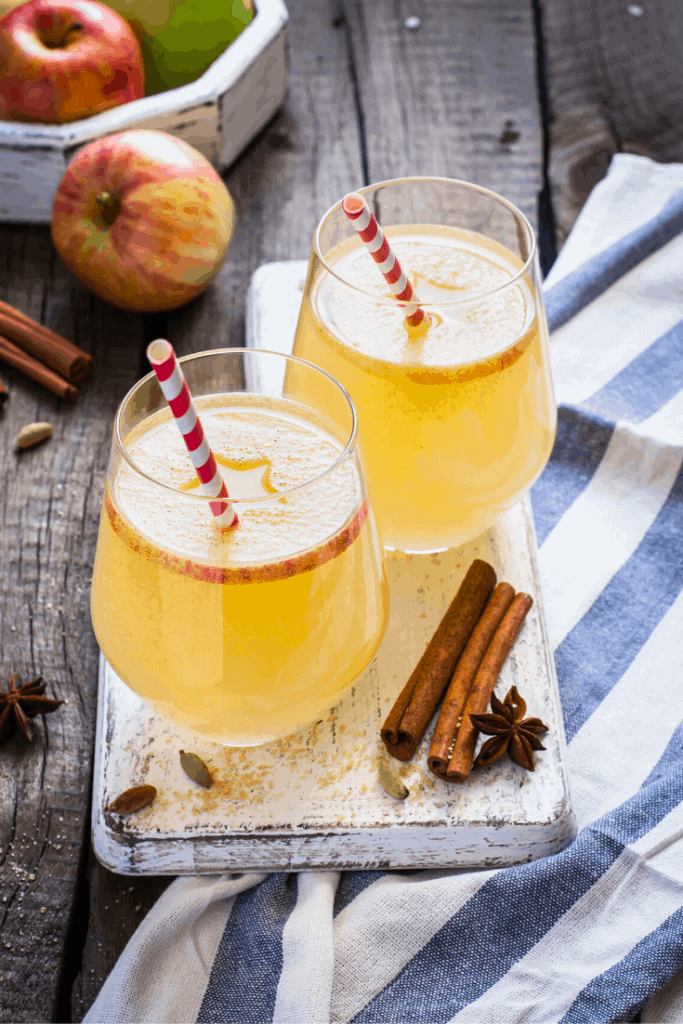 This Apple cider punch recipe is the perfect recipe for your fall and holiday festivities! Make a batch of this chilled punch for a beverage everyone will enjoy! (Recipe available from This Farm Girl Cooks)
Virgin Strawberry Daiquiri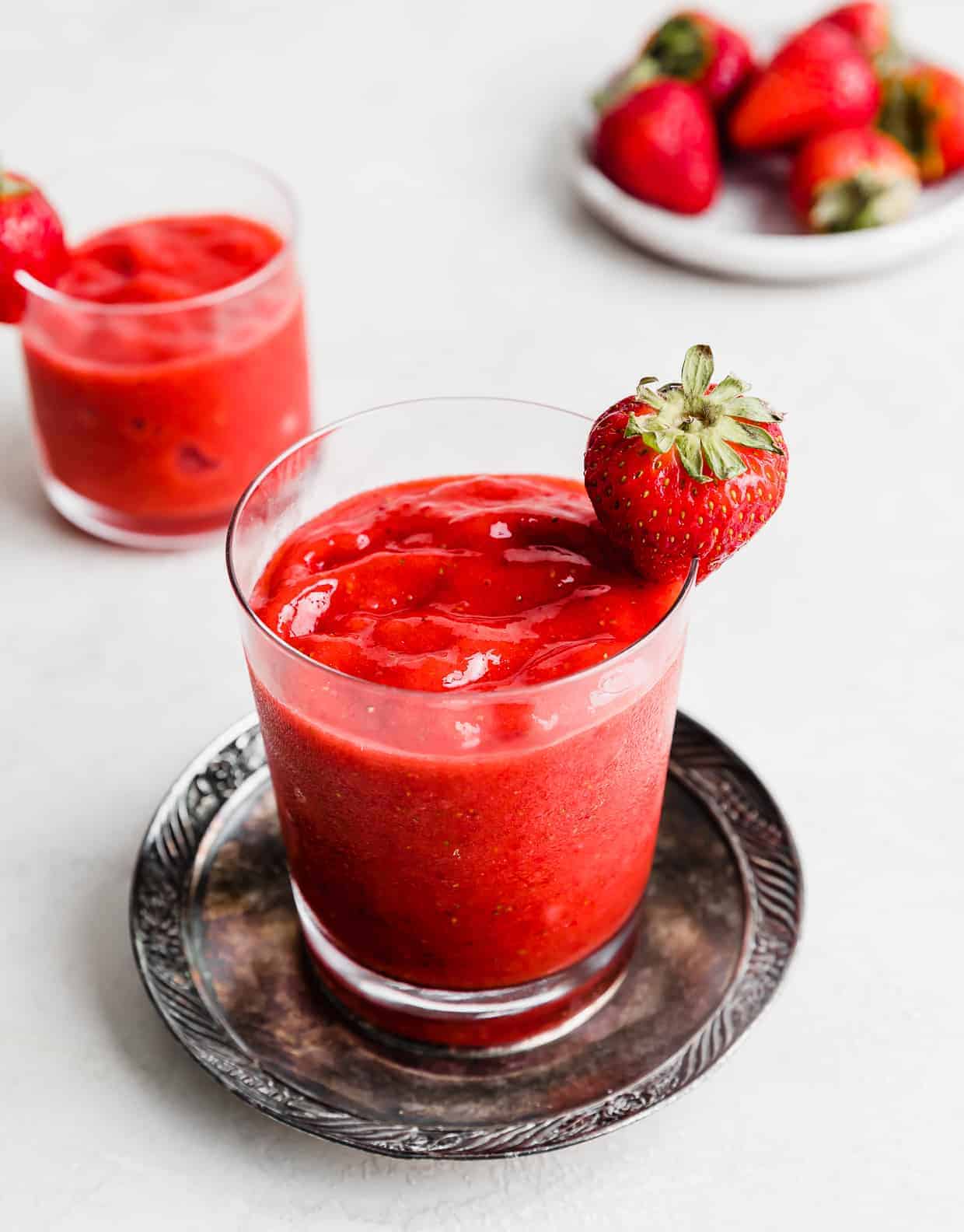 This Virgin Strawberry Daiquiri is icy cold and loaded with strawberry and lime flavor. This non-alcoholic version is a perfect drink for everybody to enjoy as they beat the summer's heat. (Recipe available from Salt & Baker)
Virgin Piña Colada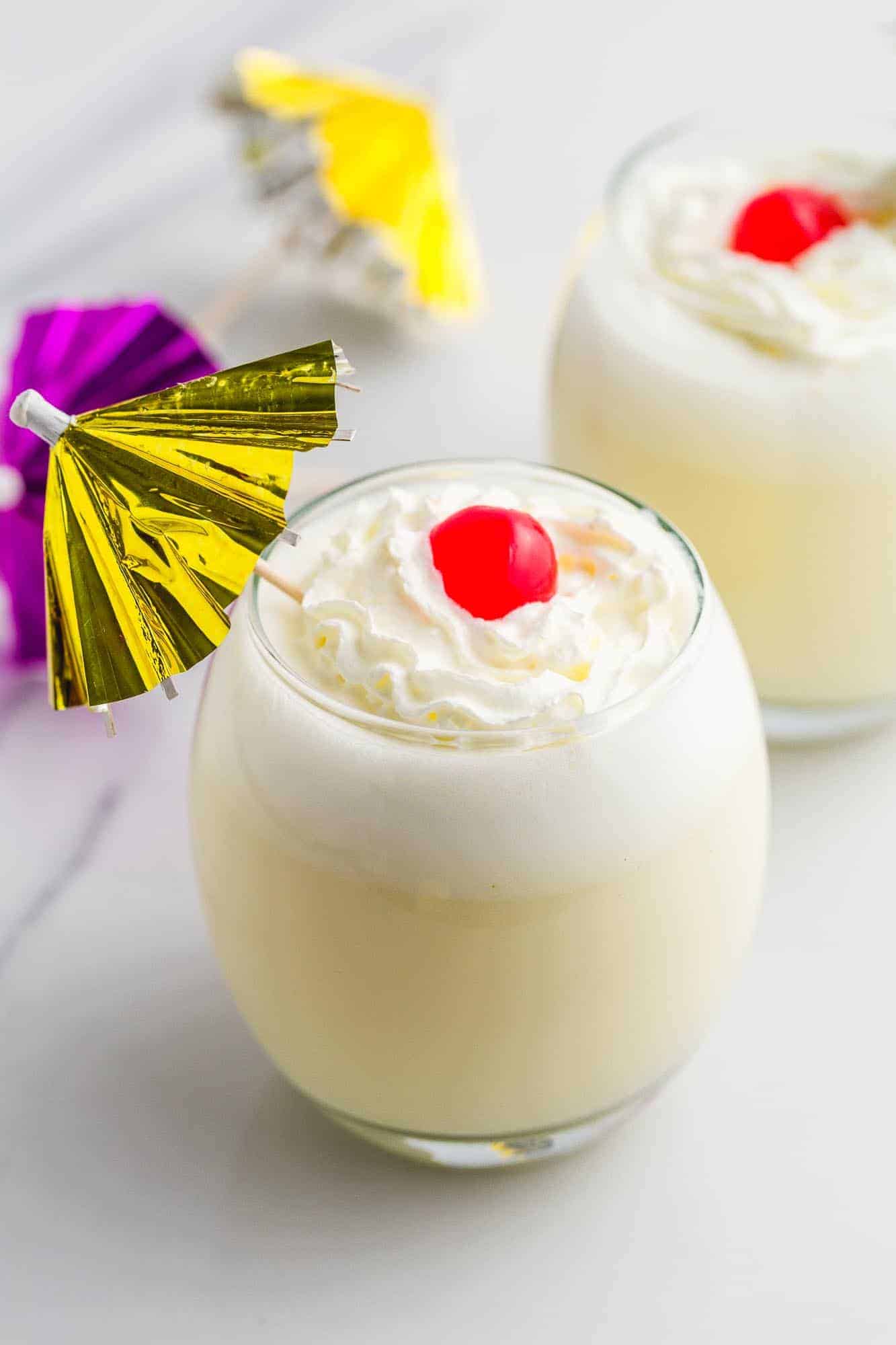 Easy and simple Virgin Piña Colada for all of your summer parties this year! All you need is 3 ingredients, a blender, and 5 minutes of your time to make a jug of Piña Colada that everyone will love. (Recipe available from Nourish Plate)
Sparkling Pineapple Non-Alcoholic Cocktail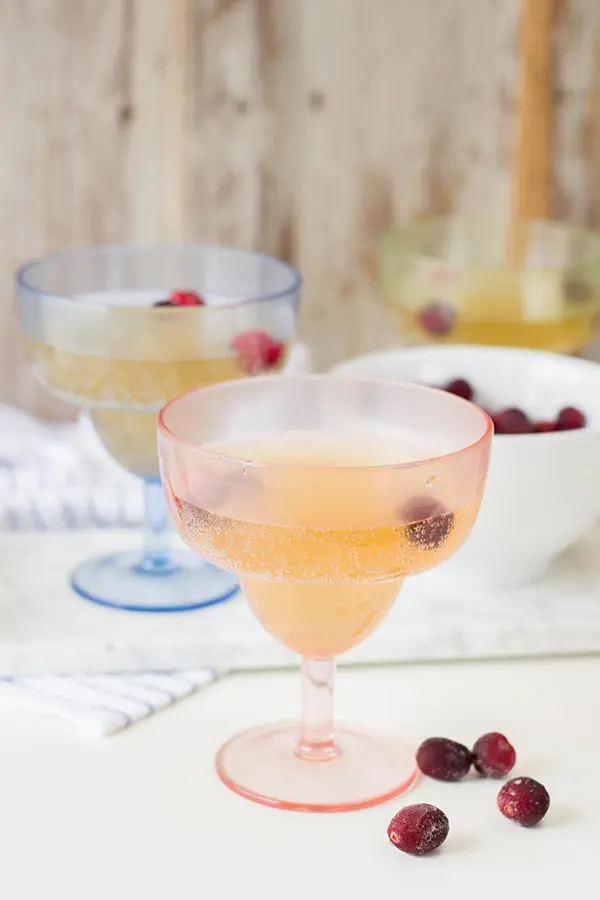 This Sparkling Pineapple non-alcoholic drink recipe. is a wonderful alternative to champagne. (Recipe available from Darcy & Brian)
Tropical Mocktail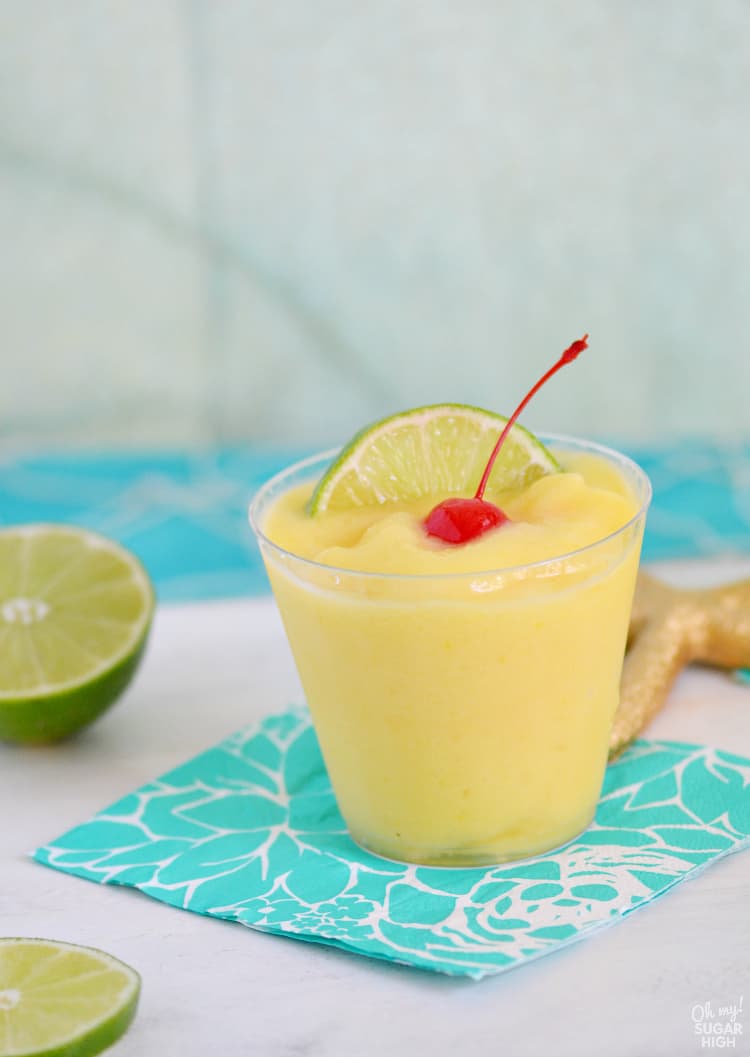 The perfect non-alcoholic summer drink for the whole family, this tasty blender recipe has a flavor loaded with tropical fruit. Mango is used as well as coconut and pineapple! (Recipe available from Oh my Sugar High)
Sangria Mocktail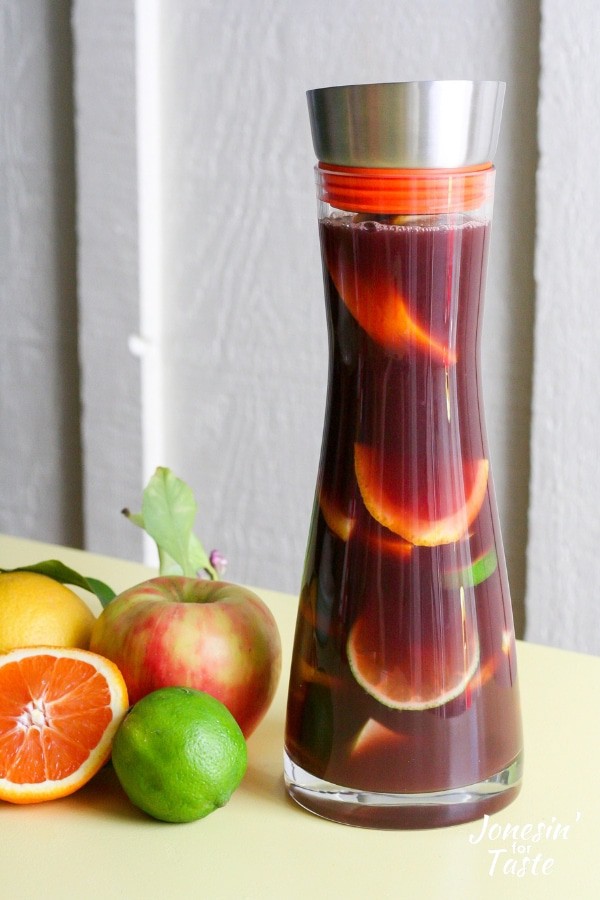 This refreshing and fruity sangria mocktail is perfect for any occasion whether you're having breakfast or brunch. The kid-friendly drink will be sure to please your little ones, too! (Recipe available from Jones in for Taste)
Frozen Mango Margaritas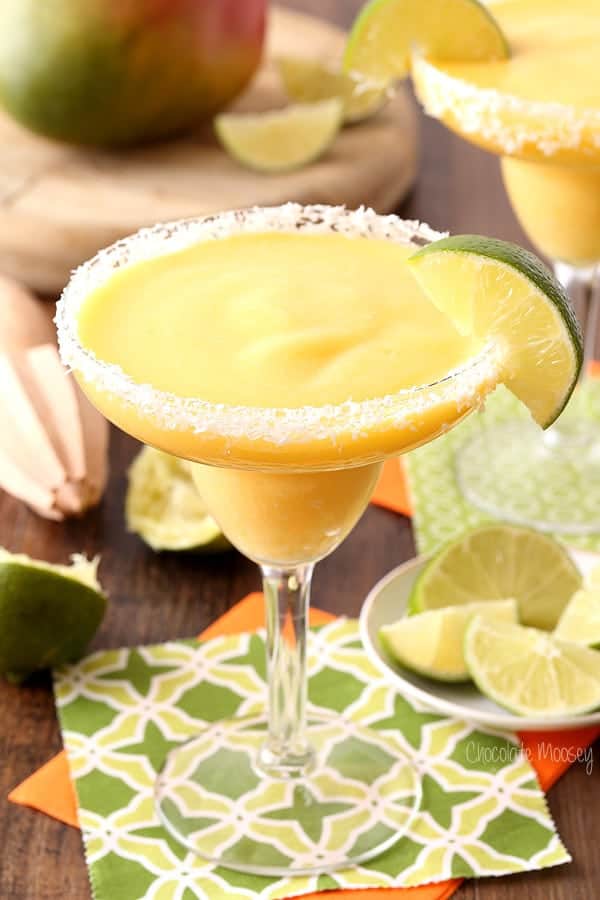 Escape to paradise with Frozen Mango Margaritas made with coconut milk and a salted coconut rim. Both tequila and virgin margarita recipes are included so everyone can enjoy them. (Recipe available from Homemade in the Kitchen)
More Fun Recipes & Ideas We Think You'll Love:
Pin to Save for later!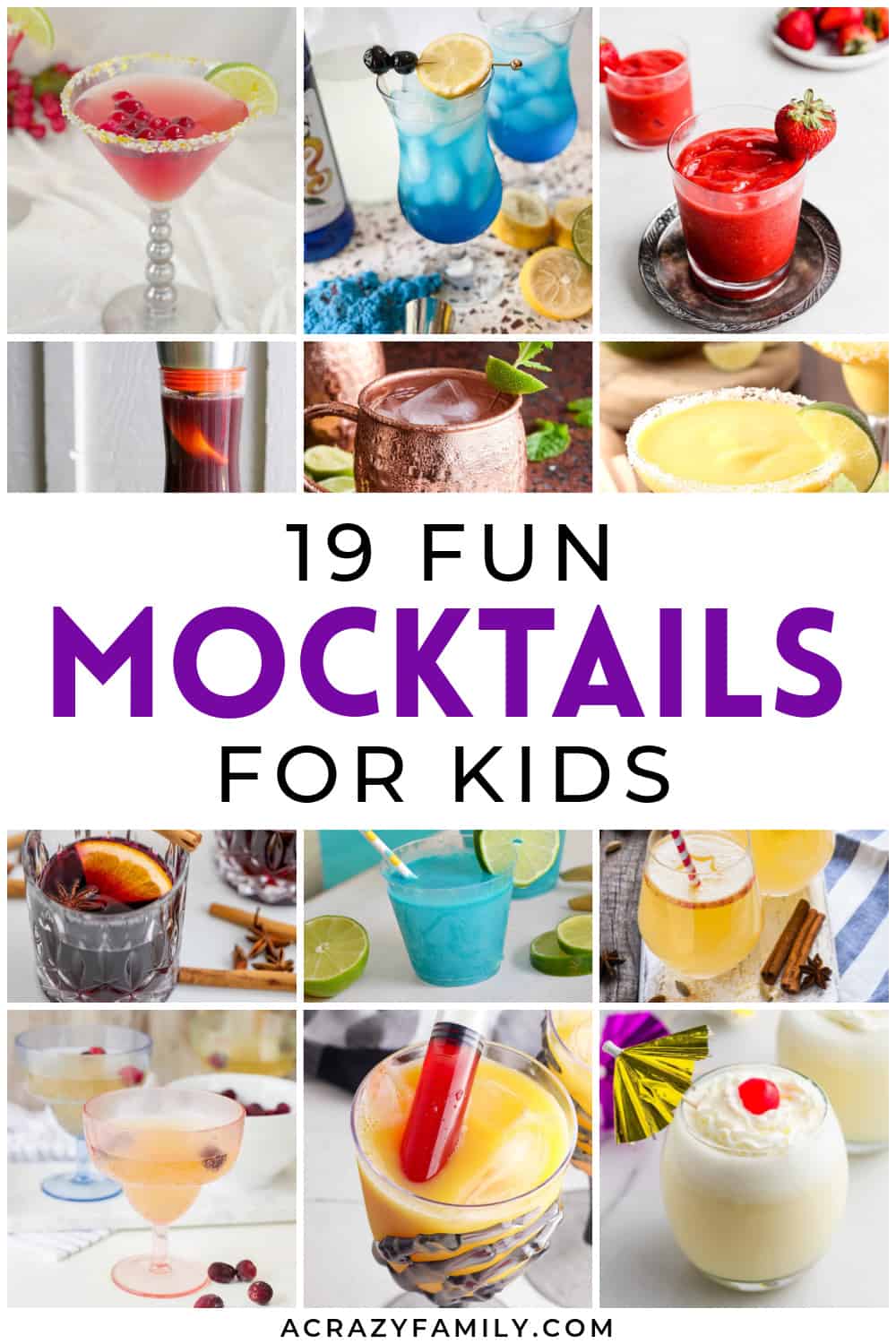 Hello, I'm A Crazy Family!

A Crazy Family strives to be the go-to destination for modern, savvy moms. Our aim is to share great tips, good food, recommendations, and helpful info for smart, busy moms just like you!