These delicious s'mores cookies are packed with summer flavor – from the graham cracker-infused dough to the gooey roasted marshmallows on top.
Looking for more dessert ideas? Check out these: No-Bake S'mores, S'mores Brownie Bars, and these 12 Best Oreo Dessert Recipes & Treats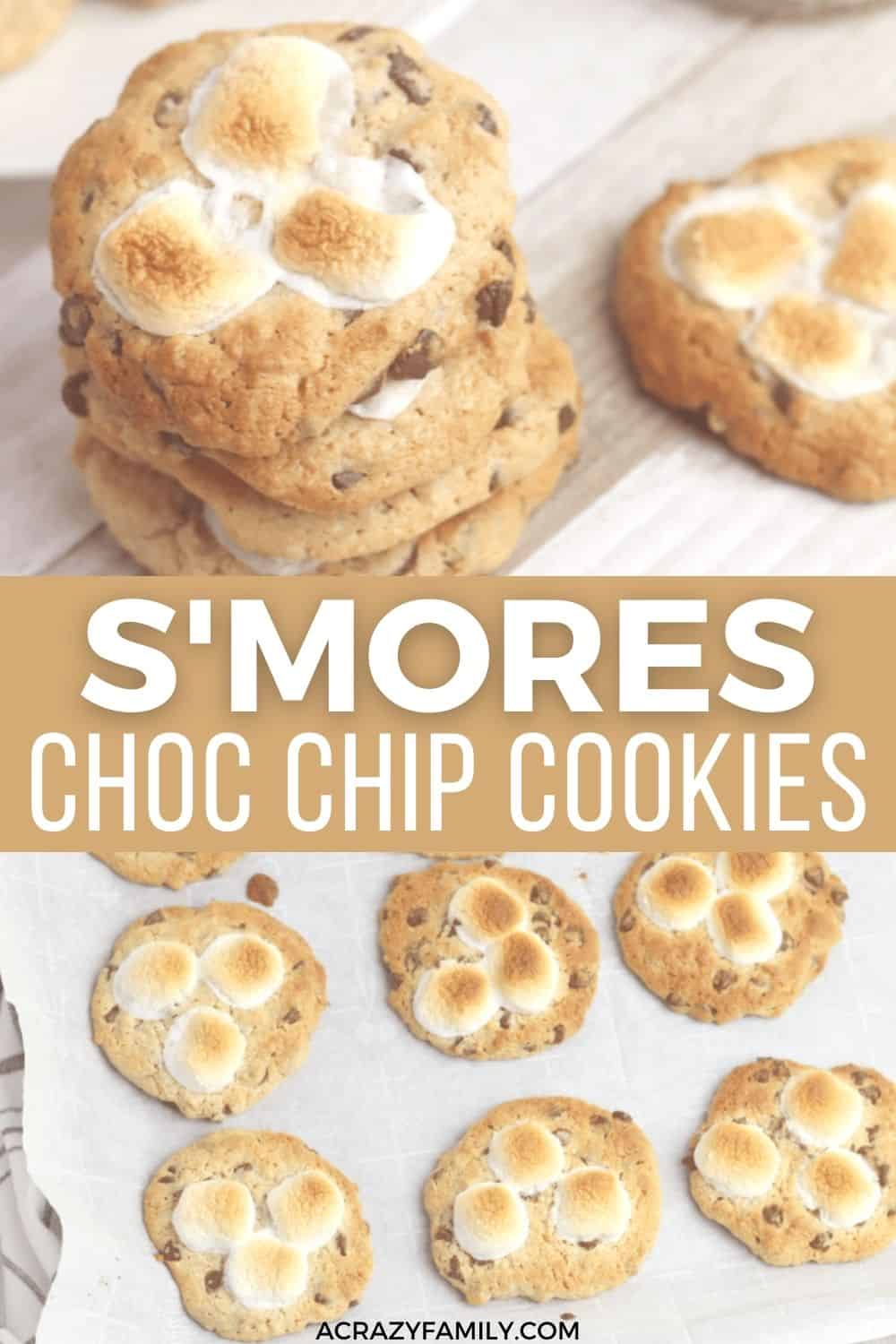 If you're looking for a sweet treat to remind you of your favorite camping adventure, I have the perfect recipe for you! These delicious s'mores cookies are packed with summer flavor – from the graham cracker-infused dough to the gooey roasted marshmallows on top.
When you bite into one of these amazing cookies, you'll think you're relaxing by the fire at your favorite campsite!
These unique cookies are a fun take on a traditional chocolate chip cookie. But what makes them different from a plain old chocolate chip cookie is that they have graham cracker crumbs baked right in.
In a hurry? Click here to save these delicious S'mores Cookies to Pinterest before you go.
Make these S'mores Cookies
So, to start making these fun cookies, you'll need to make some graham cracker crumbs. The amount of crumbs you'll need for the batter is equal to one sleeve (eight full-size crackers) of graham crackers when crushed.
To make your own graham cracker crumbs, place the crackers in a zip-top bag and use a rolling pin to smash the crackers. Keep rolling and pounding the crackers until fine dust forms.
Place the graham cracker crumbs in a large mixing bowl, along with the flour and baking powder.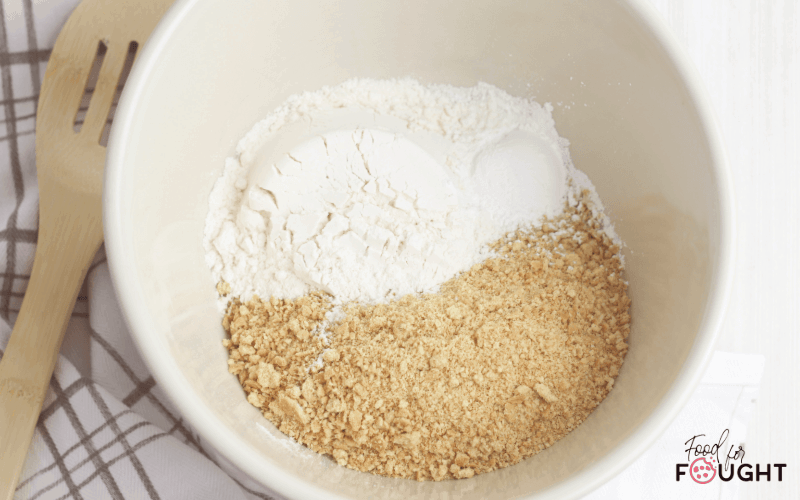 Set that bowl aside and grab another medium mixing bowl. In that, combine the sweetened condensed milk, melted butter, and vanilla extract. Whisk those ingredients together until smooth. Then, pour the wet ingredients into the bowl with the dry ingredients.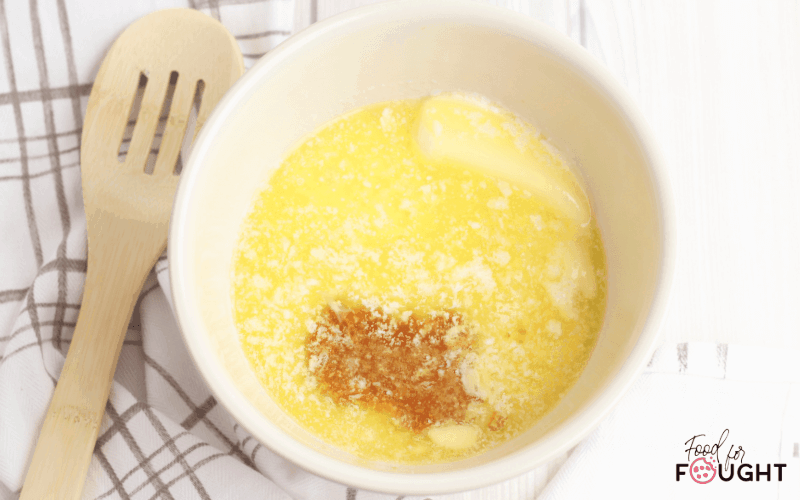 Use a spoon to combine the wet and dry ingredients until a batter forms. The batter will be thick, similar to chocolate chip cookie dough. Be careful not to overmix your ingredients as you stir!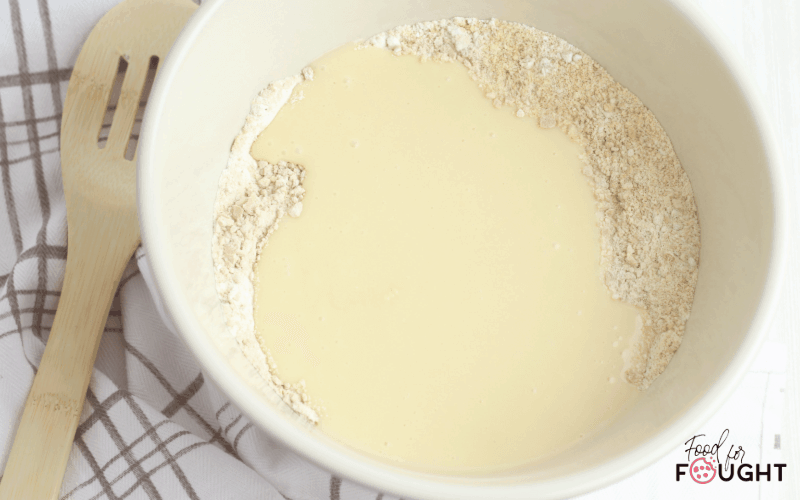 When you're satisfied that all the ingredients are incorporated, add your chocolate chips. Mini chocolate chips are perfect for this recipe because they allow you to spread tons of chocolate flavor throughout each cookie.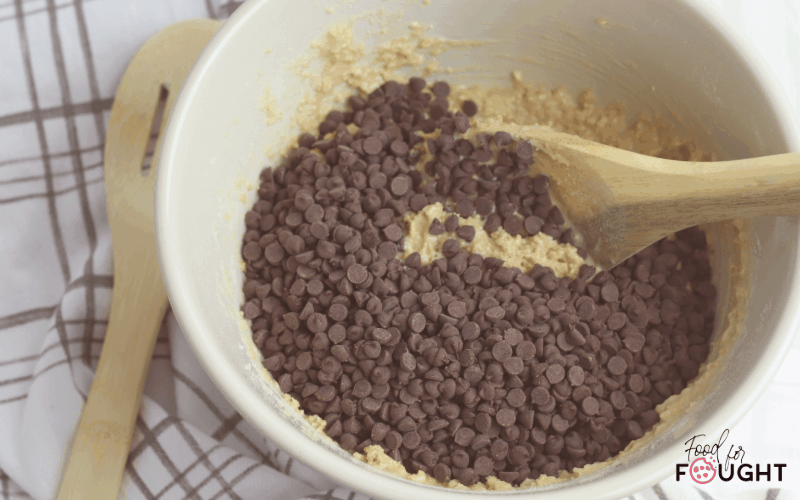 After the chocolate chips are mixed into the batter, use a tablespoon to scoop the batter onto the pan. A baking sheet lined with parchment paper makes baking and cleanup a breeze!
Place the cookie sheet into a 350-degree oven and bake for 12 minutes.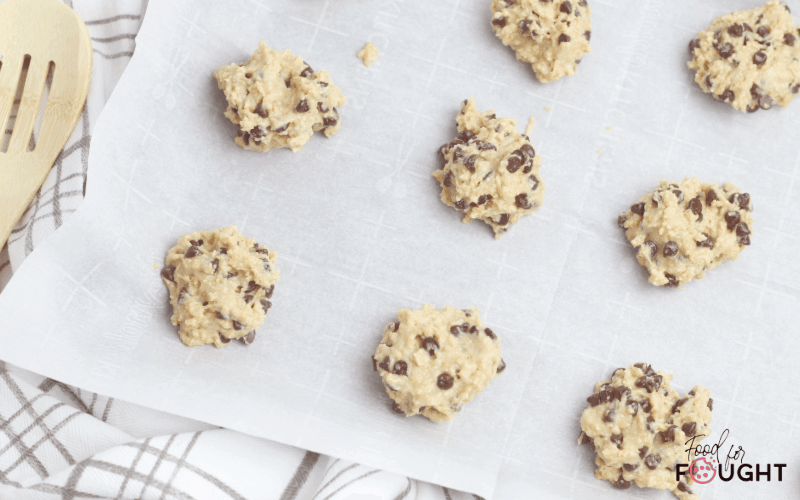 Remove the cookies from the oven after your timer goes off. They won't be finished cooking at this point.
Place a few mini marshmallows on top of the cookies and turn your broiler on. Place the cookies back in the oven, but keep the door cracked open.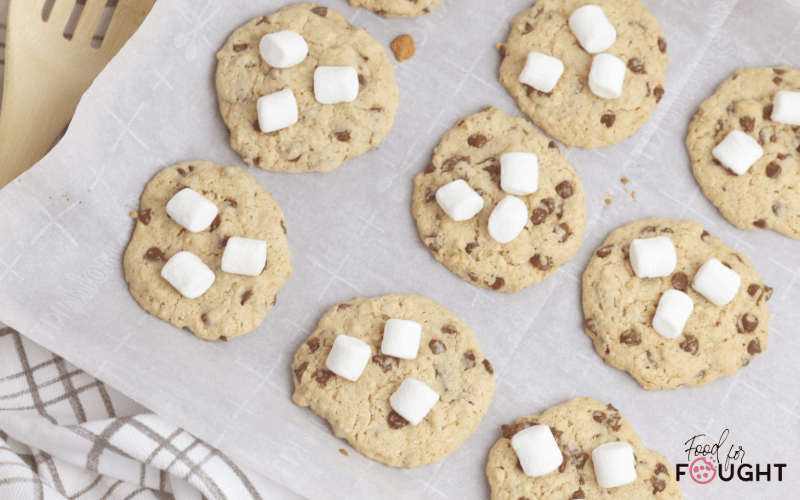 Keep a close eye on the cookies while they're in the broiler because they can easily burn! It takes about two minutes for the marshmallows to toast. Once you start to notice the marshmallows start to brown, remove the cookies from the oven.
Allow them to cool slightly before serving – these delicious cookies taste best when they're eaten while they're still warm!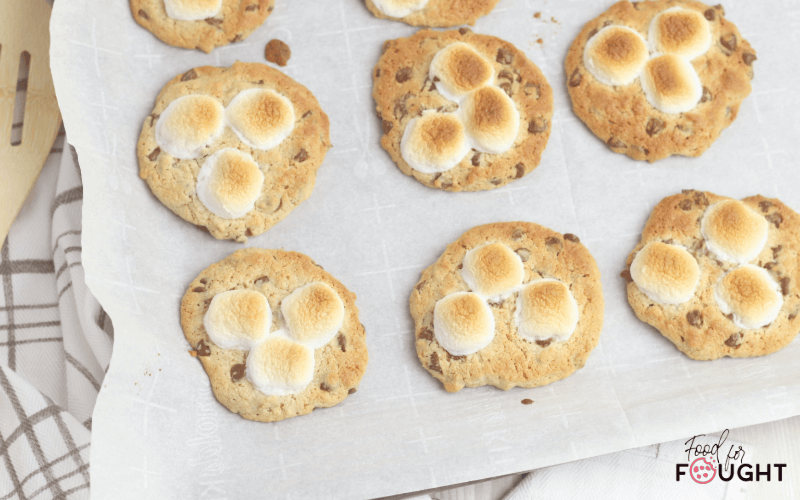 Enjoyed these delicious S'mores Cookies? Then, click here to save these Smores chocolate chip cookies to your favorite recipe board on Pinterest so you can come back to them again.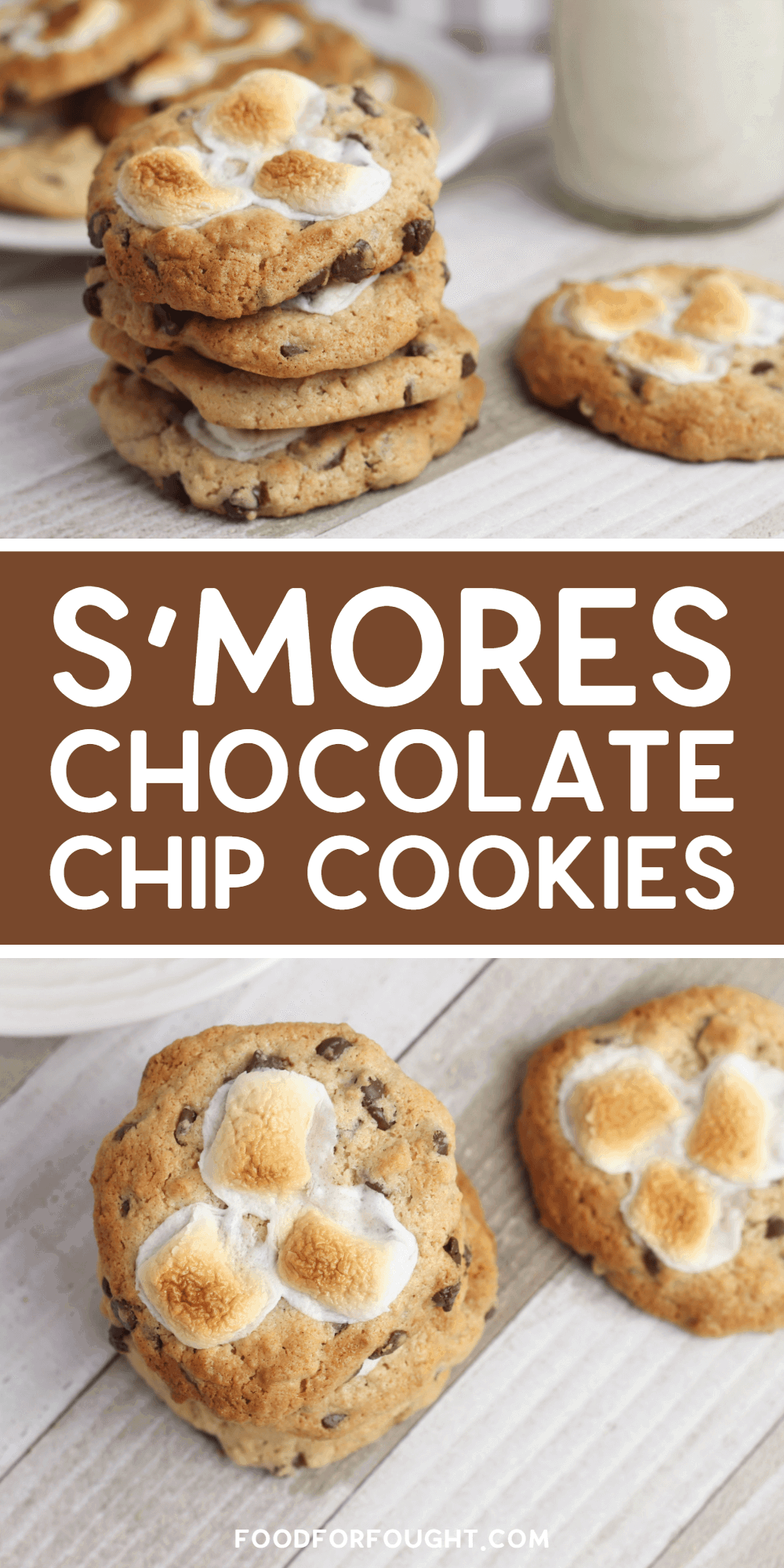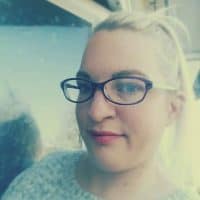 Vickie Louise is the Founder and Editor-in-Chief of A Crazy Family. She is a stay at home mom of a little boy with a big personality. After having her son, she realized how important it is for moms to take care of themselves, physically and mentally. Vickie believes in the power of using social media and her online presence for good and is thrilled to provide you with a space to celebrate all that is awesome (and a little crazy) in the world.