15+ Best S'mores Dessert Recipes & Treats
If you love S'mores, then you are going to love these delicious and easy S'mores treats & dessert recipes. So, if you're looking for some new favorite treats and desserts, this is the place to find them!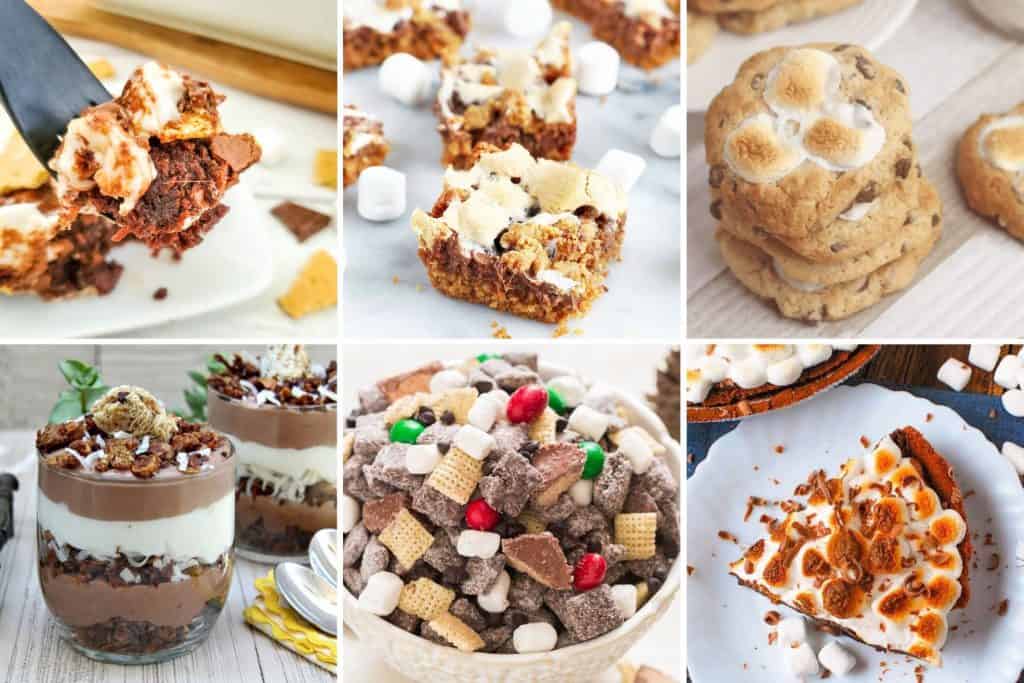 Nothing brings a smile to everyone's face like the ooey-gooey deliciousness of s'mores! This classic treat is unbeatable when it comes to pleasing any crowd.
And, while making s'mores around the campfire is the most popular way to enjoy these treats, camping isn't the only time you can make yourself some s'mores. Turn your good old-fashioned s'mores into a mouthwatering dessert.
The Best Smores Desserts
From ice cream cakes to cookie bars, there are many inventive ways to incorporate this marshmallow-and-chocolate masterpiece into an unforgettable treat everyone will love.

So, without further ado, here are some of the most delicious s'mores recipes.
Looking for more dessert and Treats?
Check out these: Incredible Homemade Donut Recipes, Oreo Dessert Recipes & Treats, Delicious Dessert Pizza Recipes, and Best Nutella Recipes You Gotta Try!