15+ Best S'mores Dessert Recipes & Treats
This post may contain Affiliate Links. Please read our Disclosure Policy for more information.
If you love S'mores, then you are going to love these delicious and easy S'mores treats & dessert recipes.
S'mores get their name because you'll always want "some more" when you start eating them! And while making s'mores around the campfire is the most popular way to enjoy these treats, camping isn't the only time you can make yourself some s'mores.
Looking for more dessert ideas? Check out these: Incredible Homemade Donut Recipes, 12 Best Oreo Dessert Recipes & Treats, Delicious Dessert Pizza Recipes, and Best Nutella Recipes You Gotta Try
So Many S'mores Treat Ideas!
Looking around the internet there are so many different s'mores treats people have come up with. There are smores cupcakes, ice cream, and even s'mores pie, yum!
So, here are some of the most popular and most delicious s'mores recipes on the web.
Best Ways to Enjoy S'mores
No-Bake S'mores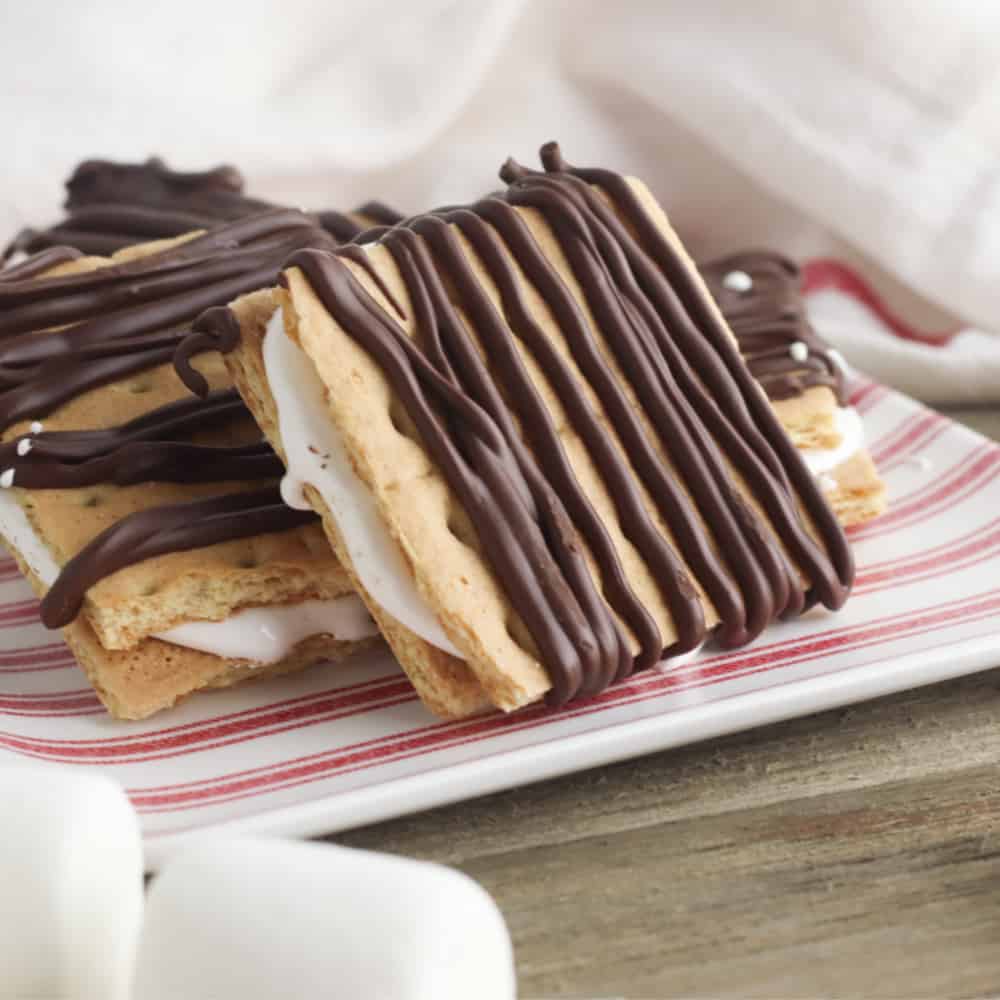 Whether you're looking for an easy snack for your kids to enjoy on a summer afternoon or you want a quick dessert to bring to your next BBQ, these no-bake s'mores are a great choice!
S'mores Crunchwrap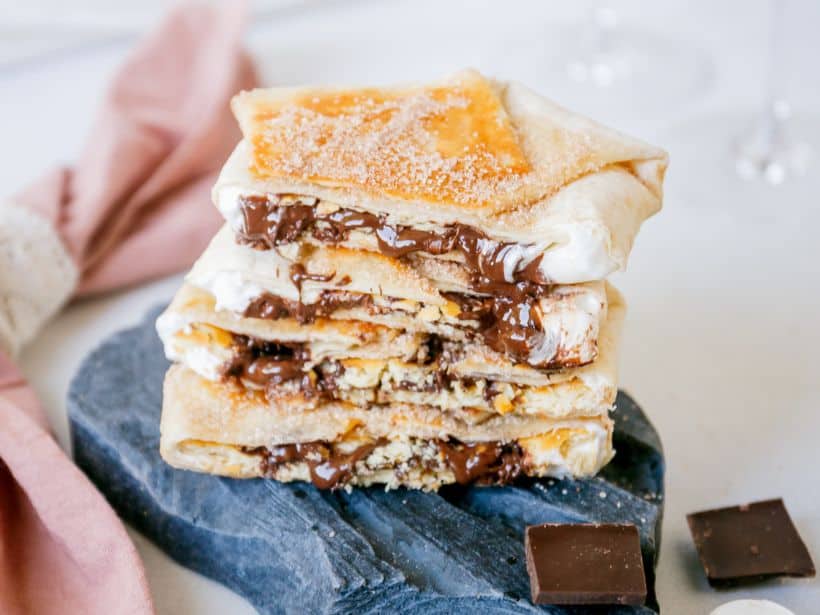 Skip the campfire and make this S'mores Crunchwrap for a quick and easy dessert that satisfies both sweet and salty cravings!
S'mores Chocolate Chip Cookies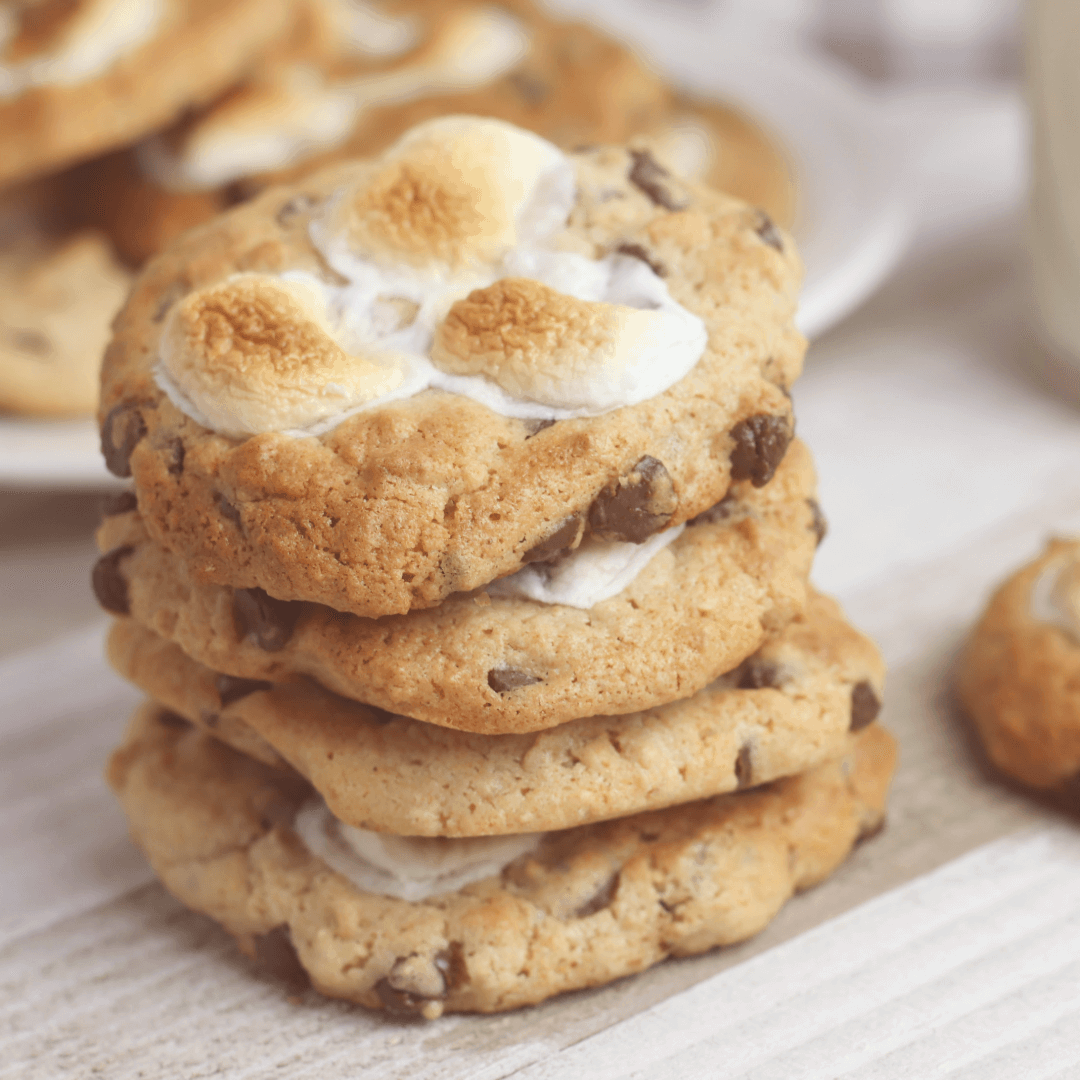 These delicious s'mores cookies are packed with summer flavor – from the graham cracker-infused dough to the gooey roasted marshmallows on top. When you bite into one of these amazing cookies, you'll think you're relaxing by the fire at your favorite campsite!
Graham Cracker S'mores Brownie Bars
These Graham Crackers S'Mores Brownie Bars are gooey, chewy, a little crunchy, loaded with chocolate and topped with marshmallows and graham cracker bits for a gooey, fudgy dessert you'll love!
S'Mores Macarons
These S'Mores macarons are absolutely heavenly and this easy tutorial will have you making these delicious treats in no time.
S'mores Bars
This easy S'mores Bar recipe that's made with simple ingredients, and the combination of chocolate, marshmallow, and graham crackers will take you back to lazy summer evenings spent camping.
Cookie Dough S'mores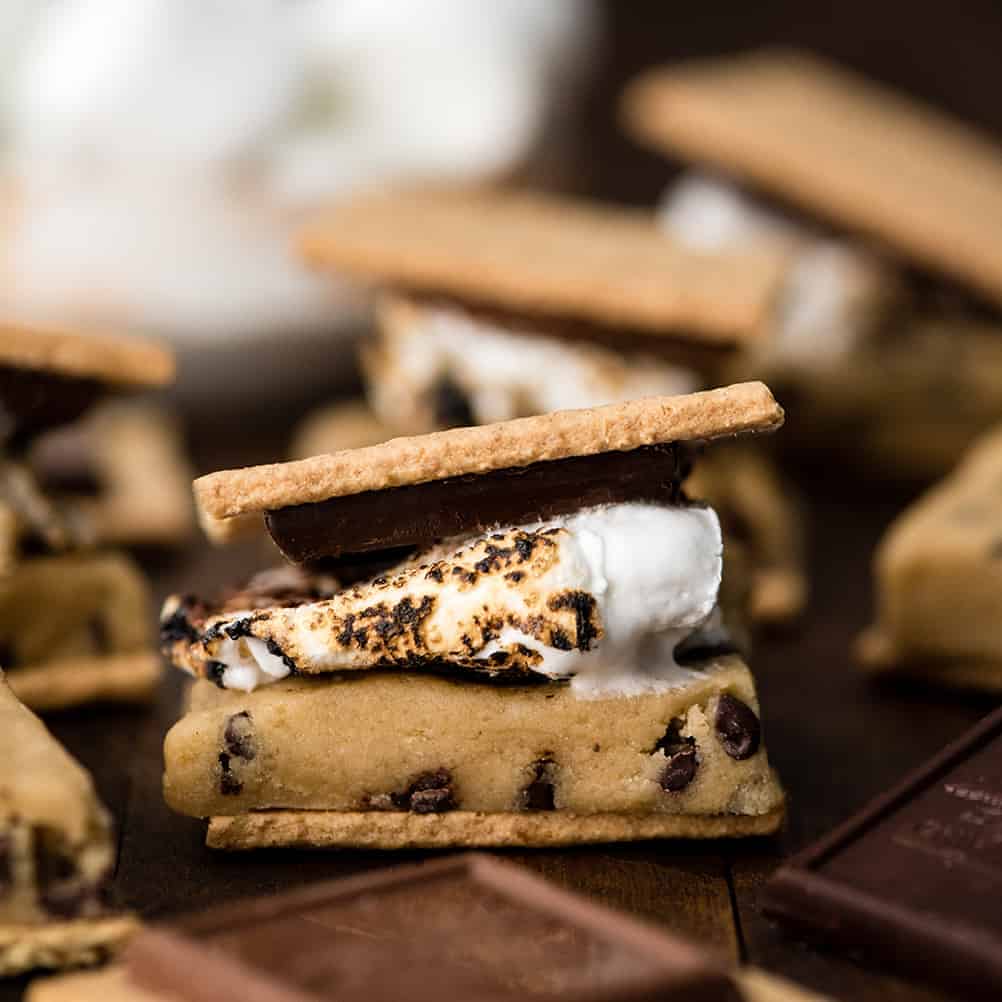 These Cookie Dough S'mores combine two of the most delicious treats into one amazing dessert.
S'more Puppy Chow
S'more Puppy Chow: A sinfully delicious, addictive sweet snack made with chocolate, peanut butter, marshmallows golden graham cereal.
S'mores Ice Cream
S'mores Ice Cream is so good on a summer day when it's just too hot to light the fire and grill up S'mores! Creamy, cold, and filled with milk chocolate, mini marshmallows, and bits of graham crackers.
Pumpkin White Chocolate Smores
Pumpkin White Chocolate Smores: A twist on the original smore, that SCREAMS Fall!
S'mores Cupcakes
These S'mores cupcakes are a great twist on the classic chocolate, graham cracker, and marshmallow treat.
Brownie S'mores Pie
With just 4 ingredients and simple instructions, you can have this brownie s'mores pie in no time.
S'mores Breakfast Parfaits
These delicious s'mores breakfast parfaits are made with Nutella, shredded wheat cereal, yogurt, and coconut. Who says you can't have dessert for breakfast?
No-Bake S'mores Cheesecake
This No-Bake S'more's Cheesecake makes for a perfect year-round indoor s'more dessert.
S'mores Pie
Although this S'mores Pie may look like quite a few ingredients and steps, it's actually super easy to make, and it's SO WORTH IT!
Copycat Starbucks S'mores Bars
If you're feeling like you need your S'mores fix, then these delicious and easy copycat s'mores bars will make you very happy indeed.
Enjoyed these delicious S'mores treats? Then, click here to save these Smores recipes to Pinterest before you go.
Hello, I'm Vickie aka The Crazy Family Mom!

The creator of A Crazy Family and a stay-at-home mom of a little boy with a big personality. I love to share real food recipes, parenting tips & encouragement, fun kids activities, and so much more! Plus, I am thrilled to provide you with a space to celebrate all that is awesome (and a little crazy) in the world.