Cool Ice Cream Cakes You Need in Your Life This Summer
This post and its photos may contain affiliate links. As an Amazon associate, I earn from qualifying purchases.
Ice cream cake is a summertime staple. It's the perfect dessert for any get-together, from birthday parties and weddings to backyard barbecues and backyard campouts.
But there are so many different varieties of ice cream cakes out there that it can be hard to choose just one.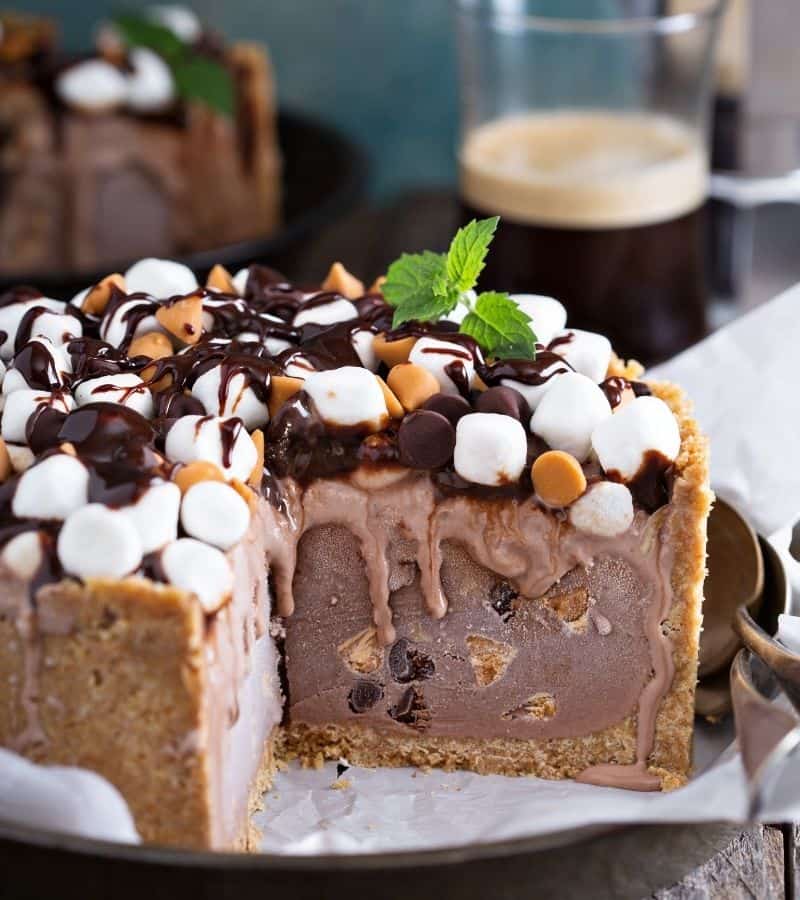 I love desserts and I love ice cream, so if you're an ice cream lover too, then why not take dessert to the next level with one of these cool ice cream cakes?
Whether you love chocolate or vanilla, fruit flavors or cookies 'n' cream, we've got something for everyone! We rounded up 14 totally cool ice cream cakes that will have you drooling all over your keyboard.
Before we get to our ice cream cake collection, you may want to check out our Delicious Berry Ice Cream Recipes which are also amazing to enjoy in the middle of a hot summer. 10 delicious recipes that are perfect for BBQs and summer parties in the garden.
Carry on reading below for the ice cream cakes recipes!
What's an Ice Cream Cake?
An ice cream cake is a dessert that typically consists of layers of ice cream and cake or cookie crumble.
The ice cream can be flavored with any number of different things, such as chocolate, strawberry, or vanilla. The cake can be made from any type of cake mixes, such as chocolate or white.
They're delicious make-ahead desserts and can be as simple or as fancy as you like. Whatever you choose, they'll appeal to kids and adults alike. Ice cream cakes are also very popular for special occasions, such as birthdays and weddings.
Choosing The Right Ice Cream Cake
There are all sorts of ice cream cake flavors out there, so it's essential to think about what type of cake would be best suited for the particular event.
For example, if you're celebrating a birthday, you might want to go with classic chocolate or vanilla. However, if you're hosting a summer party, something with fruity flavors like cherry or strawberry might be more fitting.
If you're hosting an adult party, choose an ice cream cake that reflects the sophistication of your guests. For example, a dark chocolate ganache ice cream cake would be perfect for a grown-up get-together.
Make sure to choose an ice cream cake that everyone can enjoy. If you have guests who are allergic to nuts, choose an ice cream cake recipe without nuts.
Totally Cool Ice Cream Cakes
From gluten-free ice cream cakes to ice cream cakes with Oreos, mint, or fudge!! You can be sure to find a cool ice cream cake that your family will love from this list.
S'mores Ice Cream Cake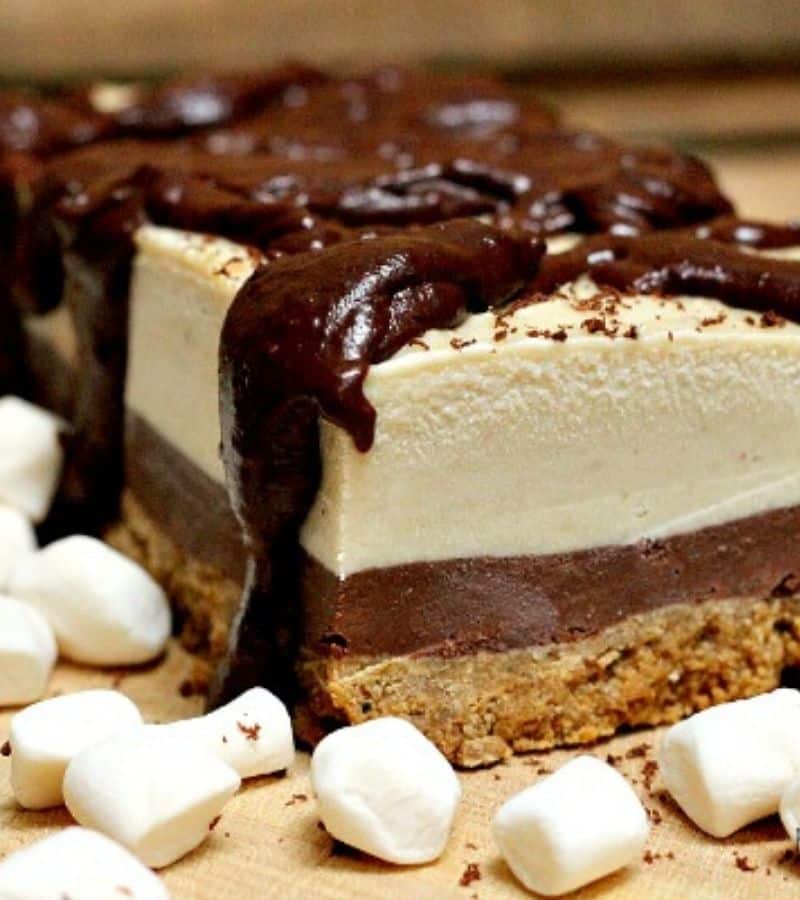 Roasting marshmallows and making S'mores is the quintessential summer evening pastime. But sometimes you need to mix things up a little bit. This S'mores ice cream cake is gluten-free and vegan and is sure to please even the most traditional S'mores lovers around your campfire. Full recipe on Pink Fortitude
Strawberry Lemonade Ice Cream Cake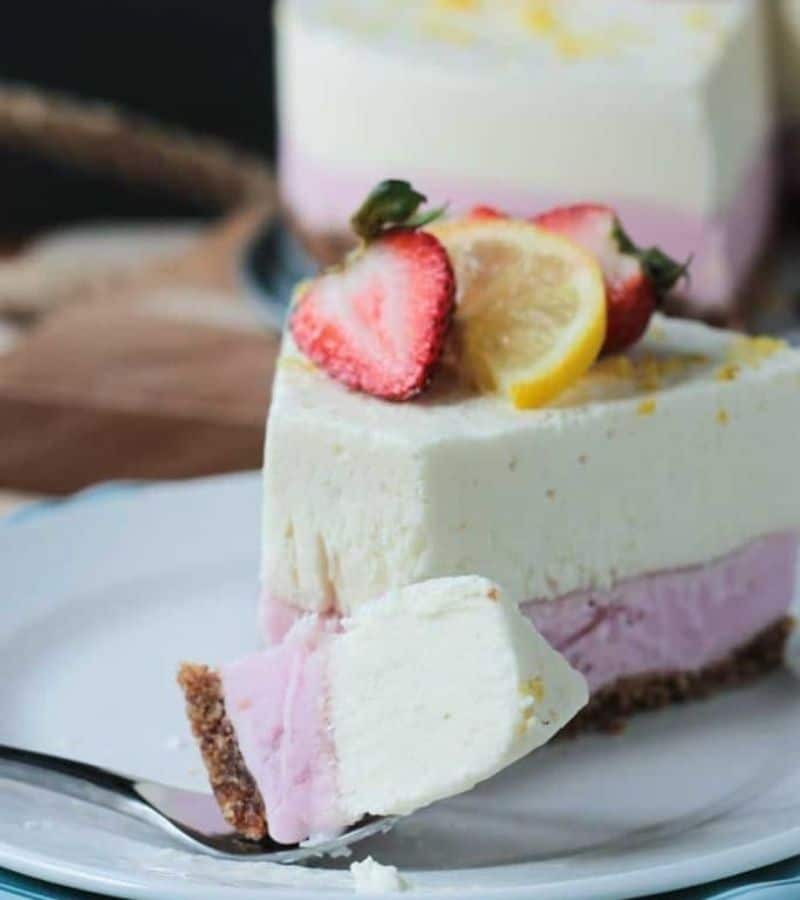 This Strawberry Lemonade Ice Cream Cake is a dairy-free dream come true! You will fall in love with the cool, creamy, sweet, and tart refreshing flavors. The perfect summer treat! Full recipe on Veggie Inspired
Easy Brownie Ice Cream Cake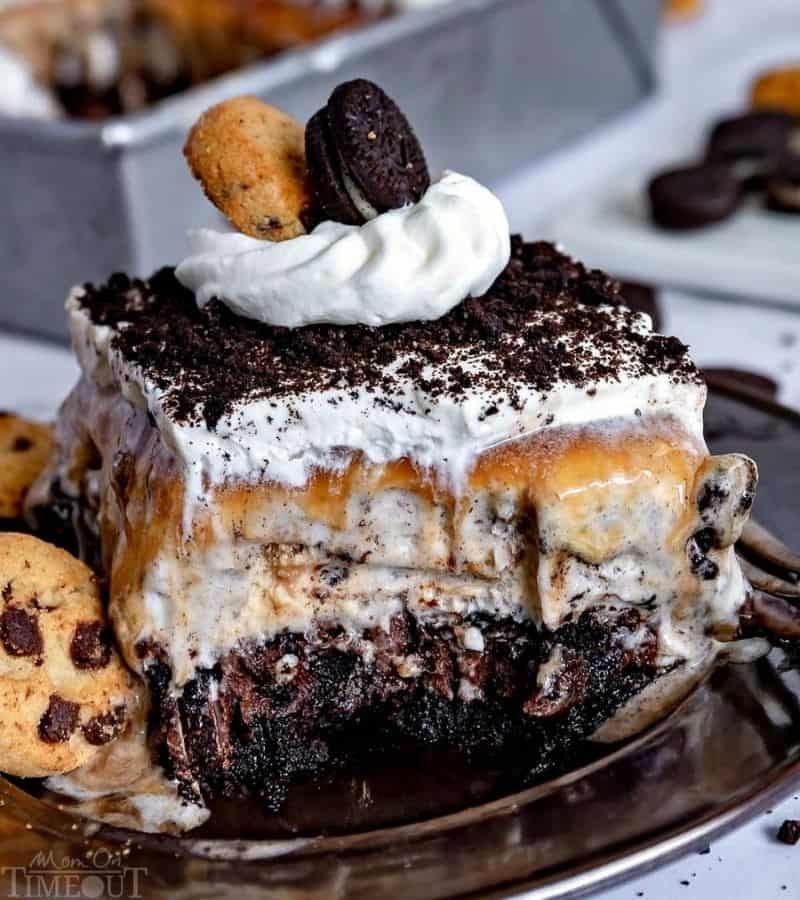 This easy Ice Cream Cake is the perfect summer dessert! Loads of ice cream sit atop a fudgy brownie bottom and is piled high with hot fudge, salted caramel, and whipping cream. Full recipe on Mom On Timeout
Vegan Oreo Ice Cream Cake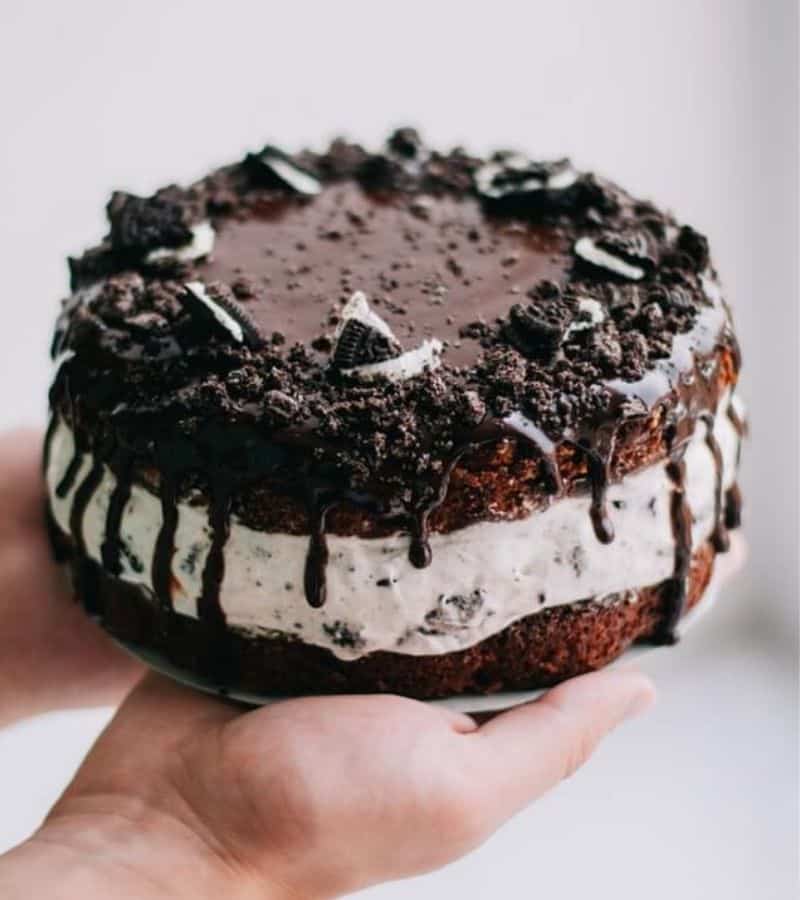 This Vegan Oreo Ice Cream Cake Recipe is fun, delicious, and great for birthday parties, events, or just a special after-dinner treat for the family. Full recipe on Any Reason Vegans
Strawberry Ice Cream Cake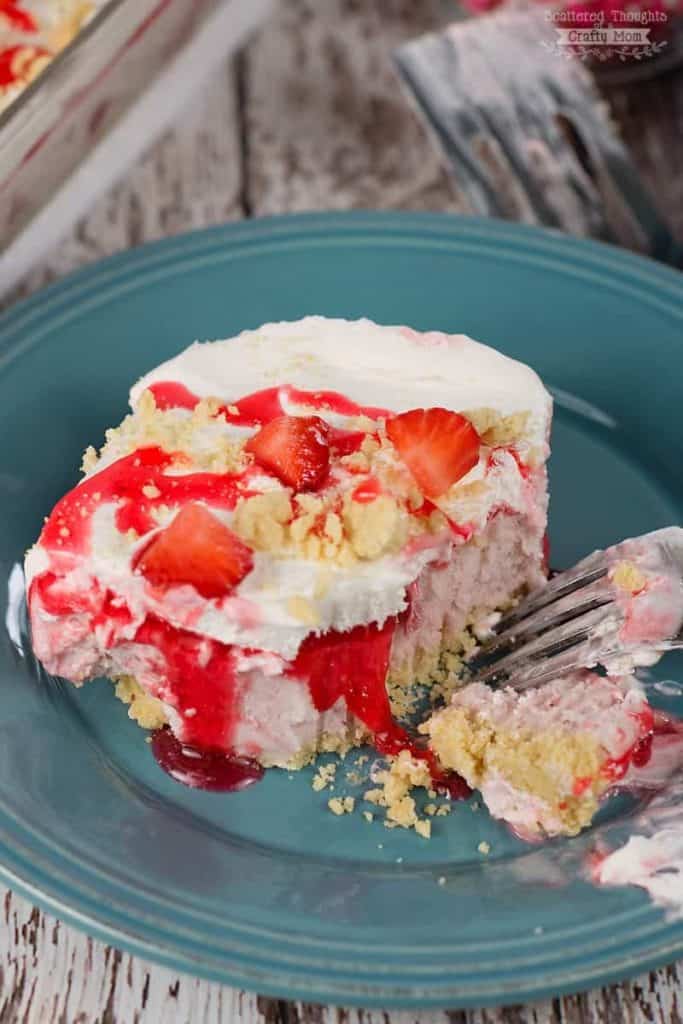 With minimal hands-on time, this frozen dessert is the perfect make-ahead dessert for spring and summer get-togethers. Full recipe on Scattered Thoughts of a Crafty Mom
Mint Chocolate Chip Ice Cream Cake
Mint Chocolate Chip Ice Cream Cake. With a layer of brownies, and then a layer of mint chocolate chip ice cream, and then a layer of chocolate ganache this beats Carvel any day of the week. Full recipe on Joy Filled Eats
Oreo Ice Cream Cake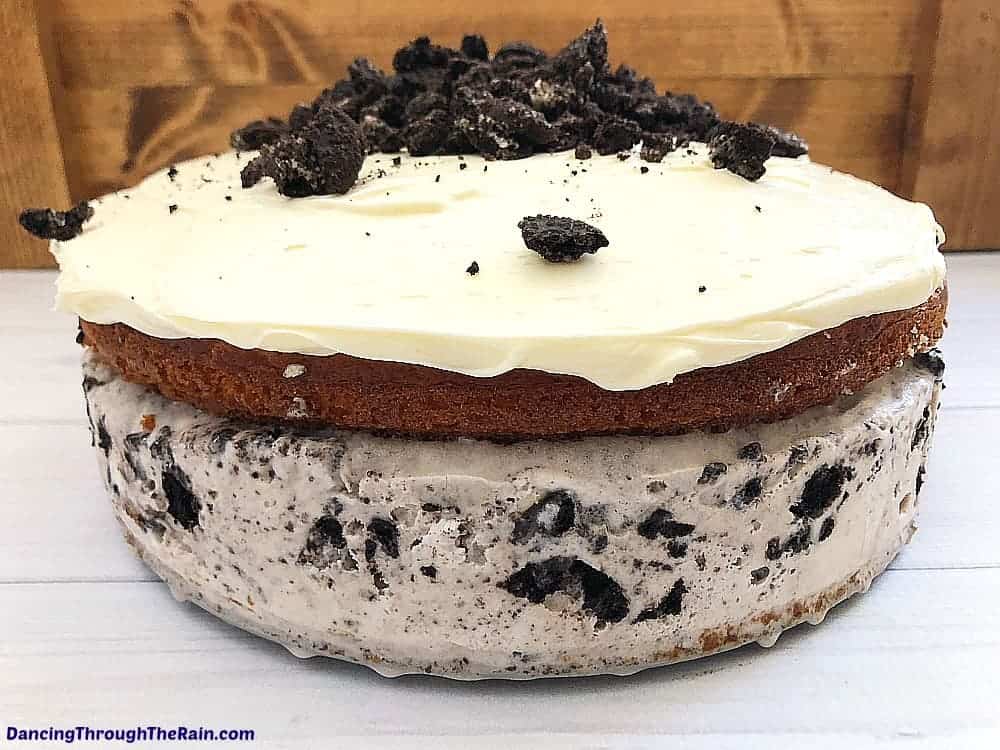 This Oreo Ice Cream Cake is the perfect way to celebrate any occasion! With delicious cake and ice cream, you get everything in one bite! Full recipe on Dancing Through The Rain
Easy Mint Chocolate Chip Ice Cream Pie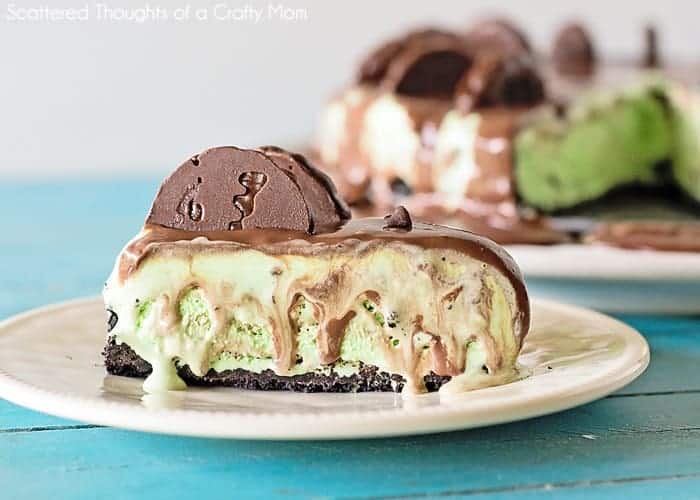 This mint ice cream cake is made with just a few ingredients and is over the top delicious! Full recipe on Scattered Thoughts of a Crafty Mom
Vegan Banana Split Ice Cream Cake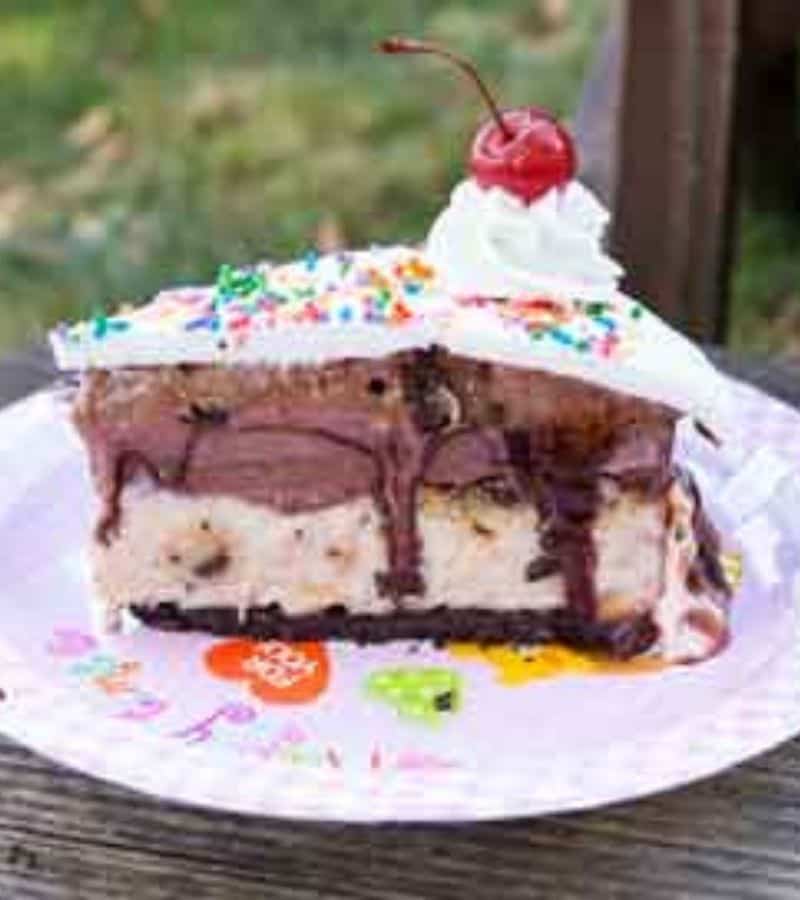 This 8-layer vegan banana split ice cream cake features 3 flavors of homemade ice cream, 2 kinds of cookies, bananas, cherries, chocolate sauce, and a whipped cream frosting. Full recipe on Vegan Dollhouse
Gluten-Free Ice Cream Cake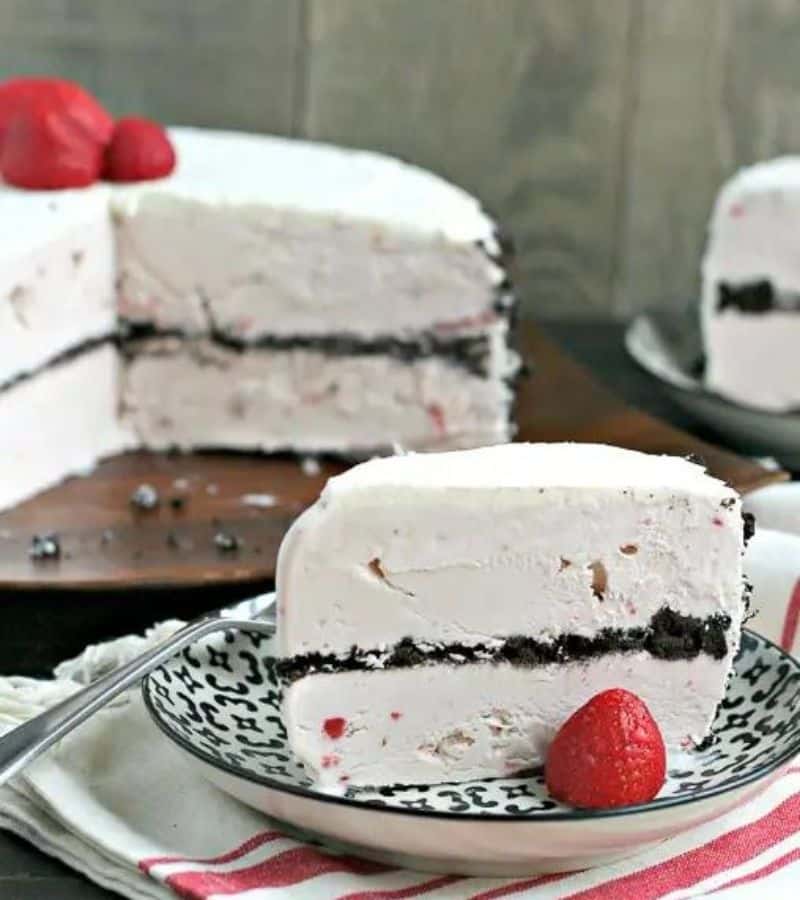 Easy step-by-step tutorial to learn how to make a Gluten-Free Ice Cream Cake! Based on old-school carvel ice cream cake with cookie crumble! Personalize with YOUR favorite ice cream flavors. Full recipe on Everyday Maven
Keto Ice Cream Cake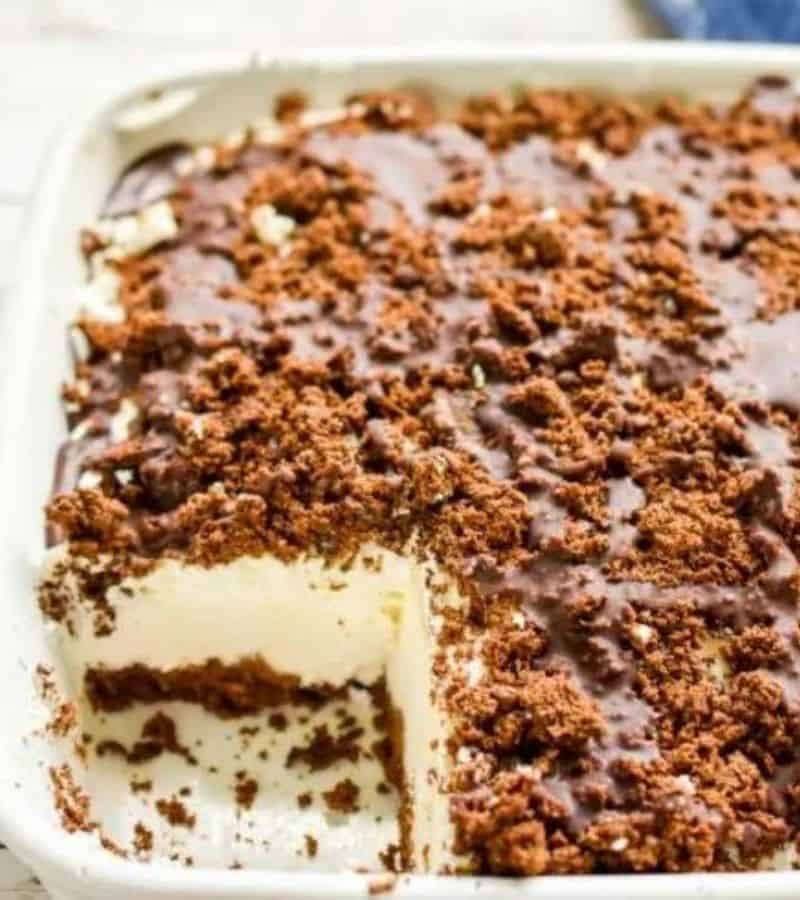 If you've been missing Carvel ice cream cake, this yummy low-carb ice cream cake is going to bring a classic dessert back into your life safely. Imagine enjoying a keto-friendly ice cream cake that is not only delicious but low enough in carbs to be keto. Find the recipe at Fit to Serve
Ultimate Ice Cream Sundae Pie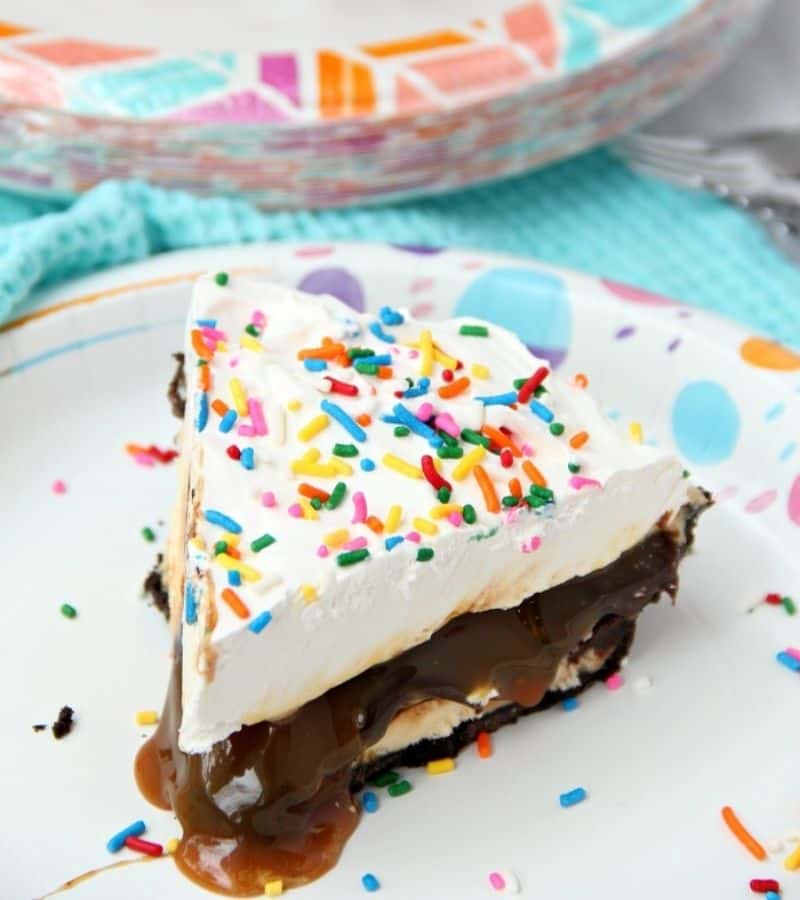 Fudge and caramel topping-filled ice cream pie with a fluffy whipped topping covered in sprinkles! Full recipe on Bitz & Giggles
There you have it! 14 of the coolest ice cream cakes that are sure to make the best summertime dessert.
More you'll like