Ice cream cakes are quite simply the most wonderful dessert to serve in the middle of a hot summer.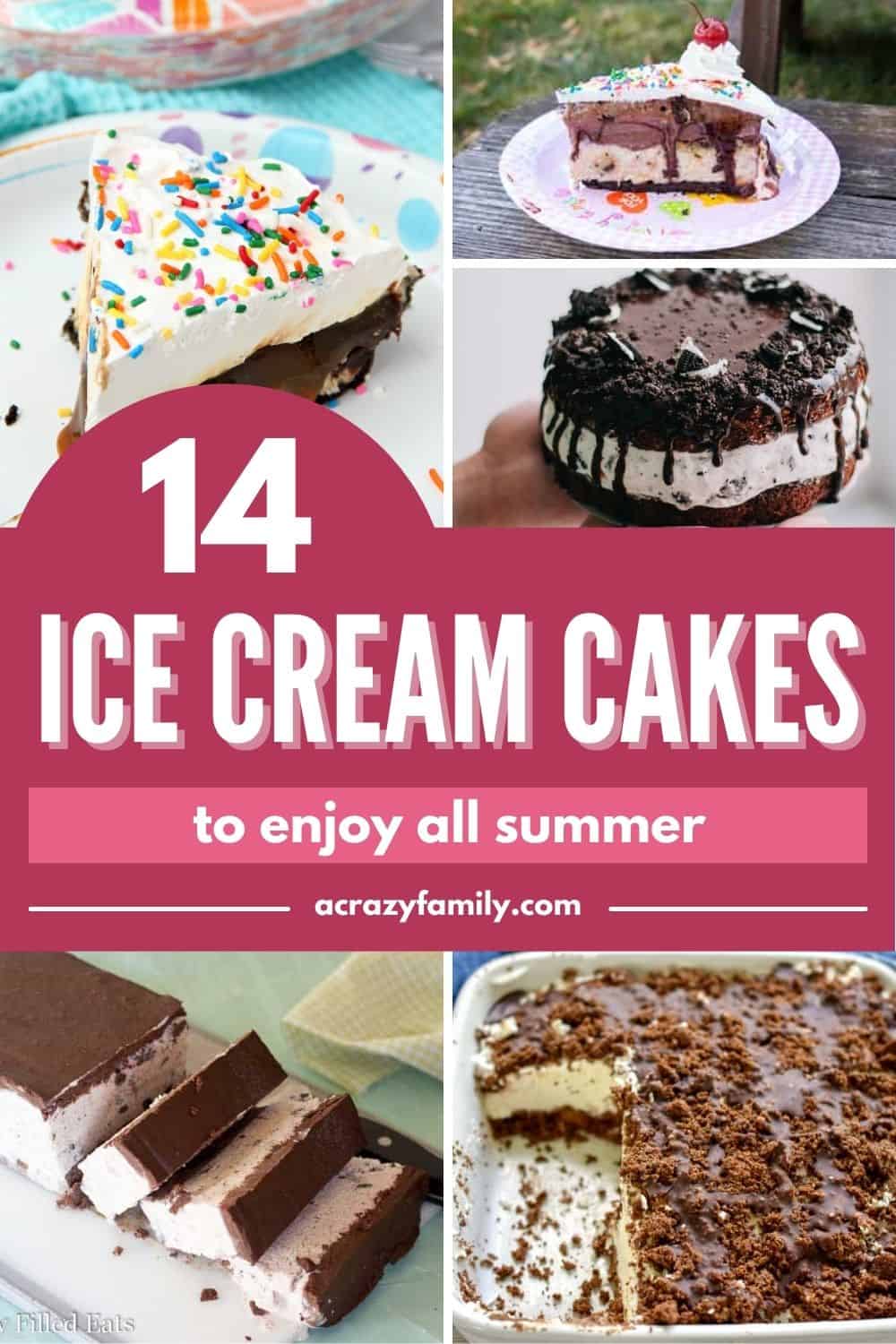 I love desserts and I love ice cream, so if you're an ice cream lover too, then why not take dessert to the next level with one of these cool ice cream cakes?
Ice cream cake is a summertime staple. It's the perfect dessert for any get-together, from birthday parties and weddings to backyard barbecues and backyard campouts. But there are so many different varieties of ice cream cakes out there that it can be hard to choose just one.
Whether you love chocolate or vanilla, fruit flavors or cookies 'n' cream, we've got something for everyone! We rounded up 14 totally cool ice cream cakes that will have you drooling all over your keyboard.
What's an Ice Cream Cake?
An ice cream cake is a cake filled with ice cream with layers of sponge cake or cookie crumble in between. They're delicious make-ahead desserts and can be as simple or as fancy as you like. Whatever you choose, they'll appeal to kids and adults alike.
Totally Cool Ice Cream Cakes
From gluten-free ice cream cakes to ice cream cakes with Oreos, or mint, or fudge, or…!! You can be sure to find a cool ice cream cake that your family will love from this list.
1. S'mores Ice Cream Cake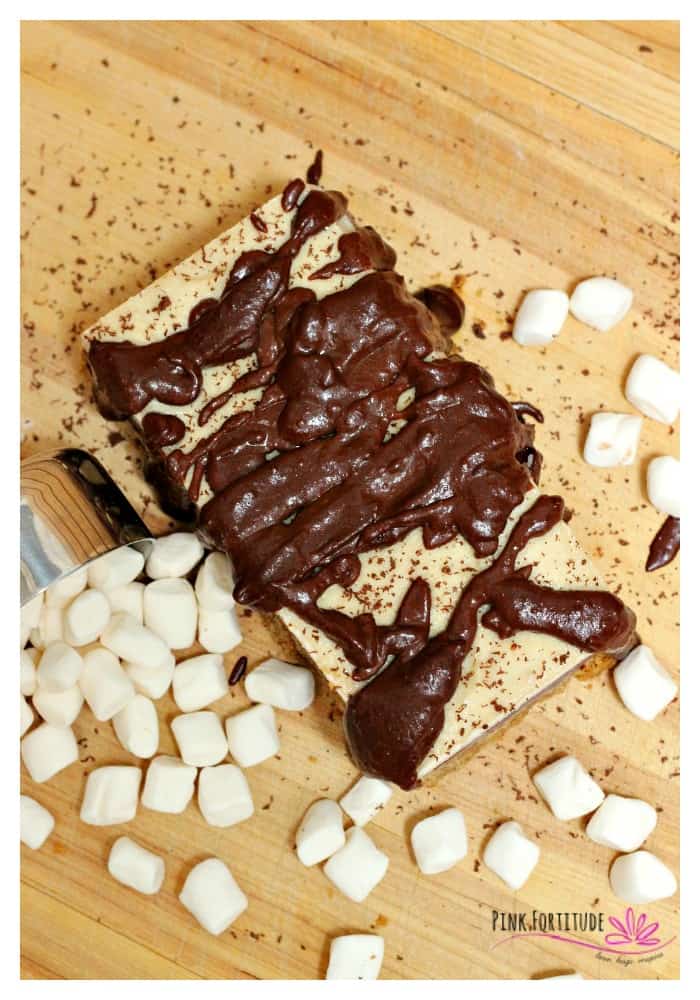 Roasting marshmallows and making S'mores is the quintessential summer evening pastime. But sometimes you need to mix things up a little bit. This S'mores ice cream cake is gluten-free and vegan and is sure to please even the most traditional S'mores lovers around your campfire. Full recipe on Pink Fortitude
2. Strawberry Lemonade Ice Cream Cake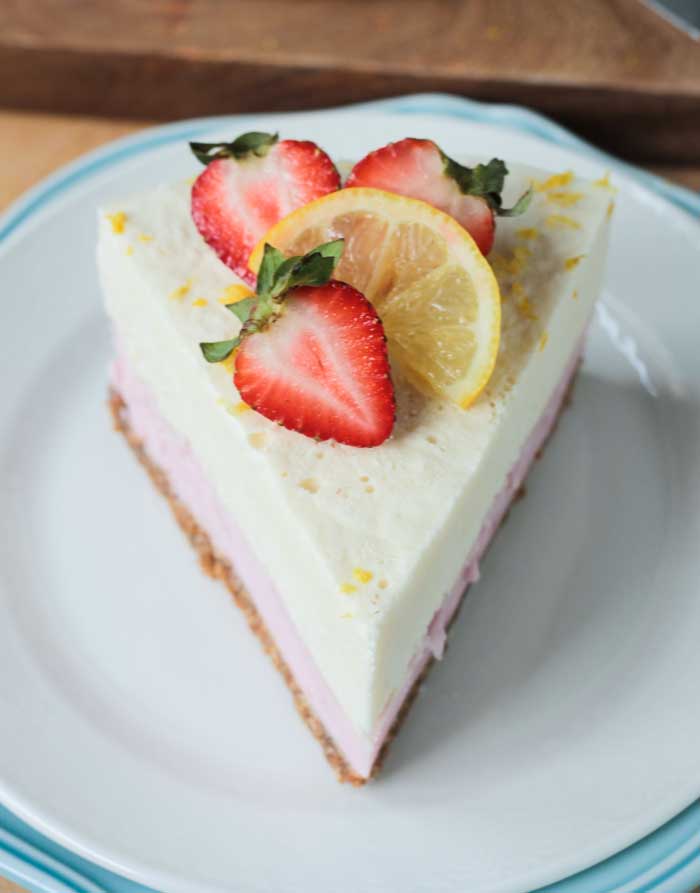 This Strawberry Lemonade Ice Cream Cake is a dairy-free dream come true! You will fall in love with the cool, creamy, sweet, and tart refreshing flavors. The perfect summer treat! Full recipe on Veggie Inspired
3. Easy Brownie Ice Cream Cake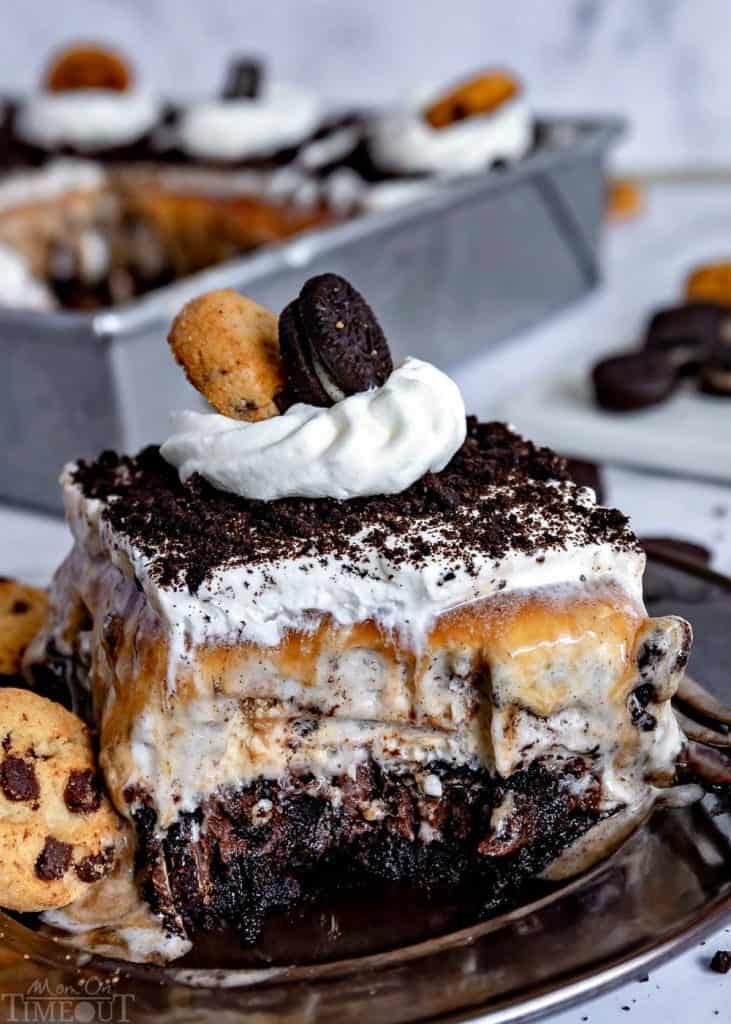 This easy Ice Cream Cake is the perfect summer dessert! Loads of ice cream sits atop a fudgy brownie bottom and is piled high with hot fudge, salted caramel, and whipping cream. Full recipe on Mom On Timeout
4. Vegan Oreo Ice Cream Cake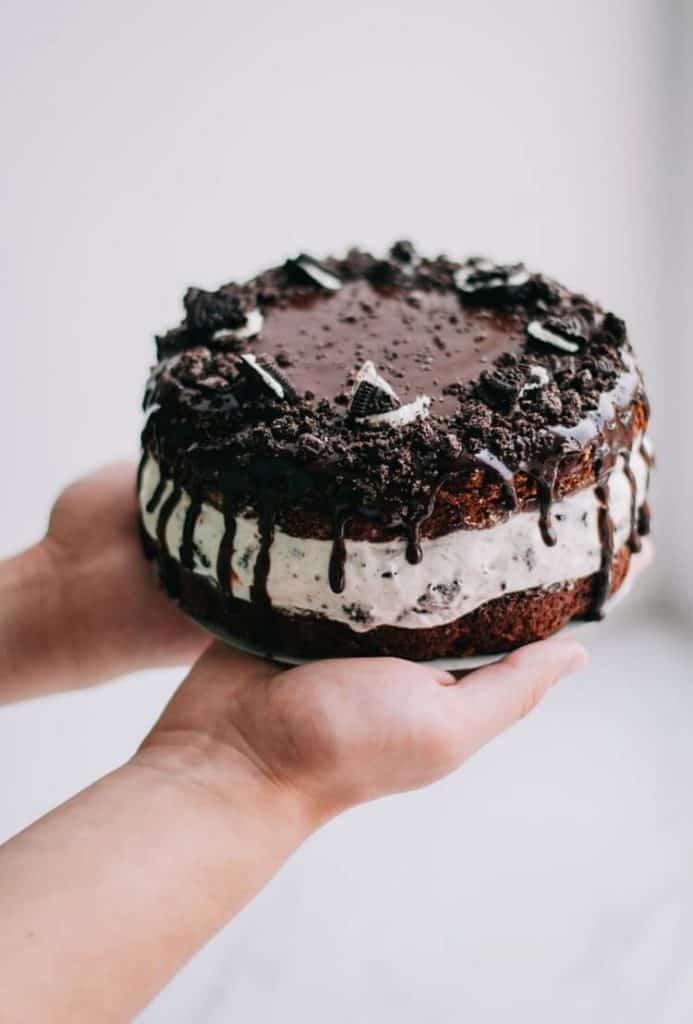 This Vegan Oreo Ice Cream Cake Recipe is fun, delicious, and great for birthday parties, events, or just a special after-dinner treat for the family. Full recipe on Any Reason Vegans
5. Coffee Crunch Ice Cream Cake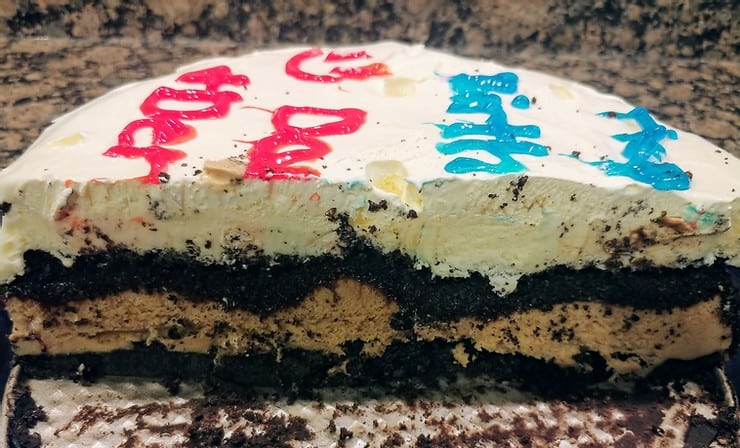 With an Oreo cookie crust and a hot fudge Oreo cookie center sandwiched between layers of coffee and vanilla ice cream and topped with whipped cream, this dreamy frozen dessert is perfect for hot summer days. This cake is sweet, creamy, gooey, and crunchy all in one and can be customized with your favorite ice cream flavors. Full recipe on Barth Bakery
6. Strawberry Ice Cream Cake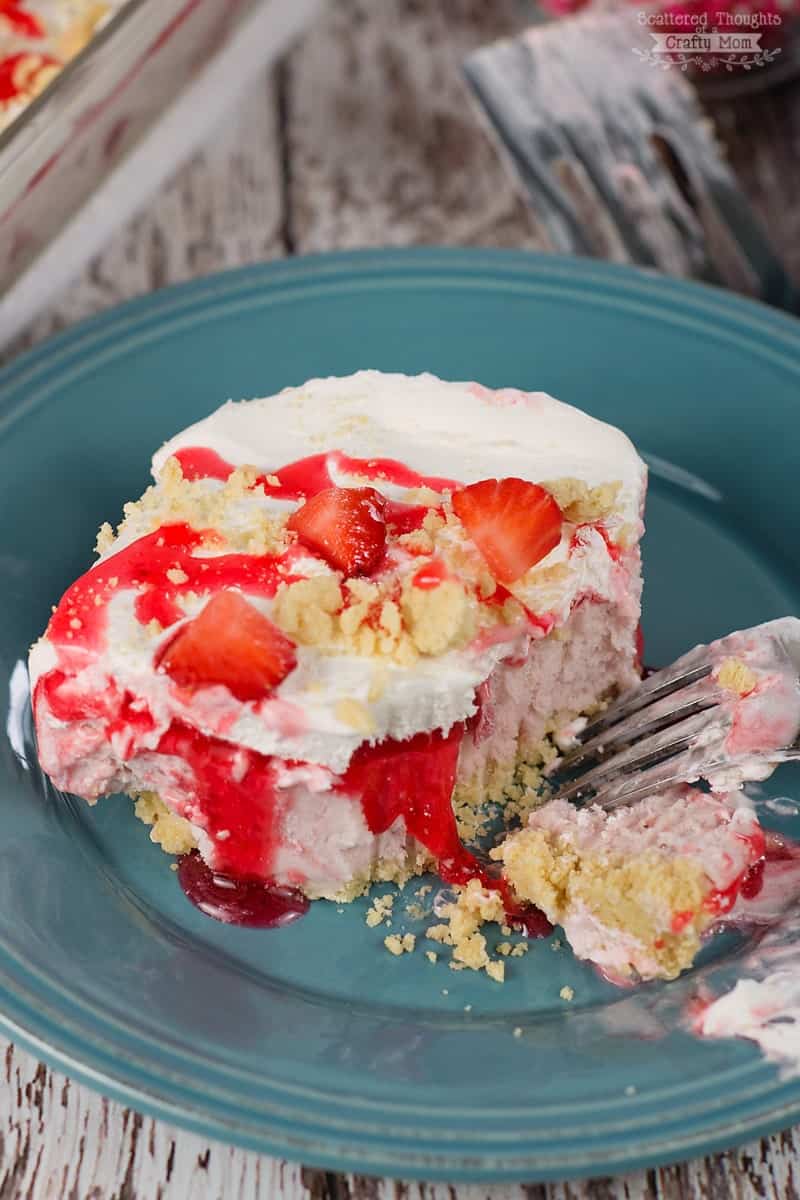 With minimal hands-on time, this frozen dessert is the perfect make-ahead dessert for spring and summer get-togethers. Full recipe on Scattered Thoughts of a Crafty Mom
7. Mint Chocolate Chip Ice Cream Cake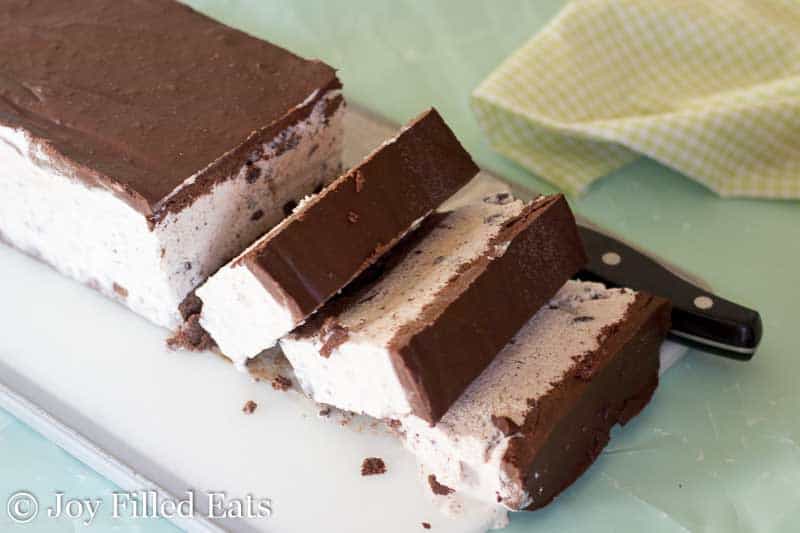 Mint Chocolate Chip Ice Cream Cake. With a layer of brownies, and then a layer of mint chocolate chip ice cream, and then a layer of chocolate ganache this beats Carvel any day of the week. Full recipe on Joy Filled Eats
8. Oreo Ice Cream Cake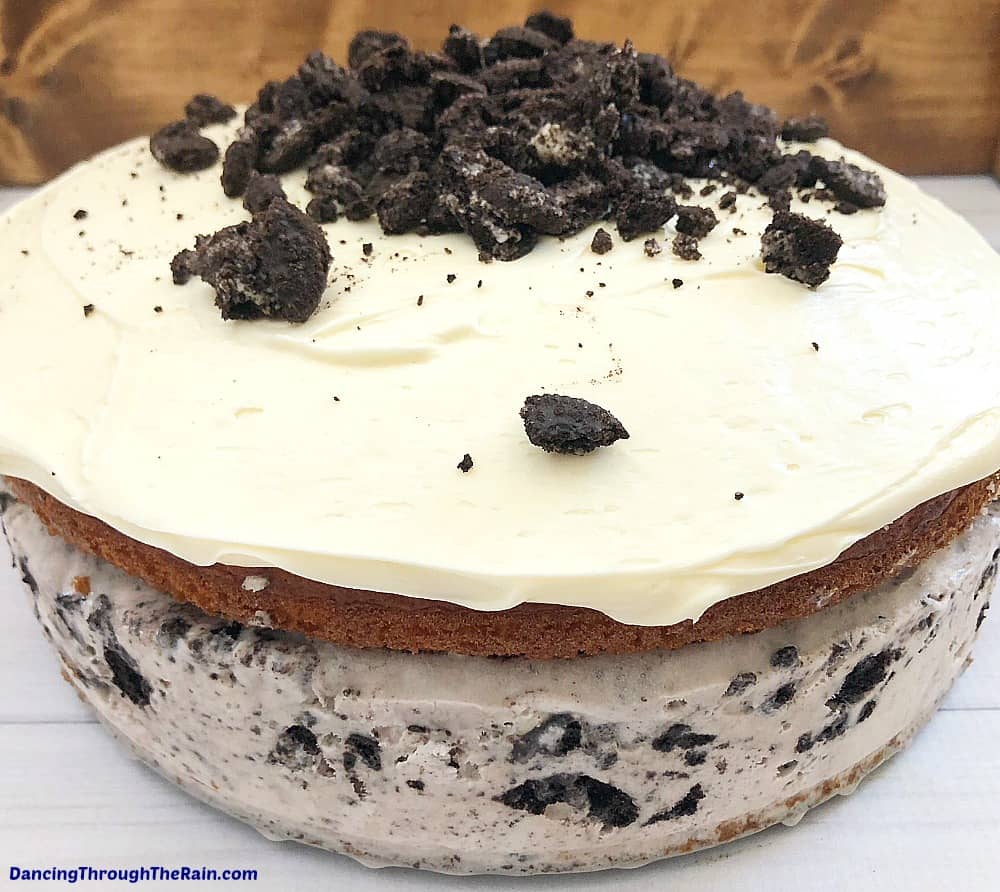 This Oreo Ice Cream Cake is the perfect way to celebrate any occasion! With delicious cake and ice cream, you get everything in one bite! Full recipe on Dancing Through The Rain
9. Easy Mint Chocolate Chip Ice Cream Pie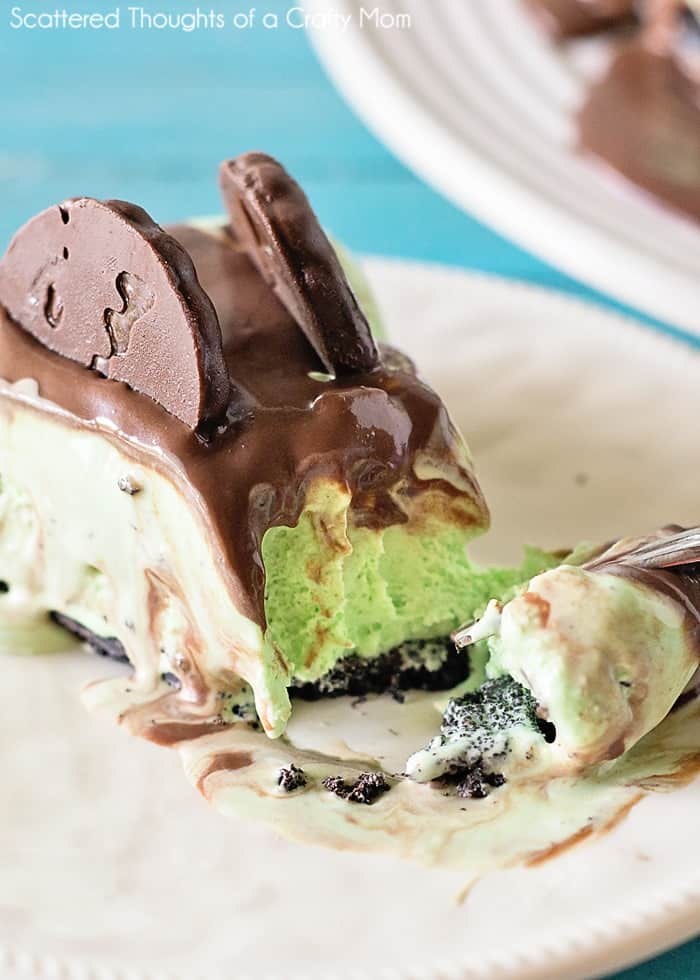 This mint ice cream cake is made with just a few ingredients and is over the top delicious! Full recipe on Scattered Thoughts of a Crafty Mom
10. Vegan Banana Split Ice Cream Cake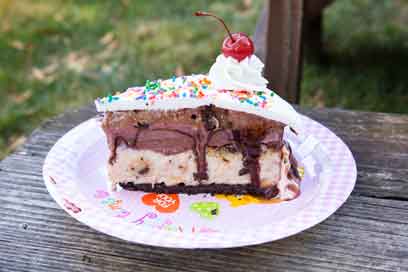 This 8-layer vegan banana split ice cream cake features 3 flavors of homemade ice cream, 2 kinds of cookies, bananas, cherries, chocolate sauce, and a whipped cream frosting. Full recipe on Vegan Dollhouse
11. Gluten-Free Ice Cream Cake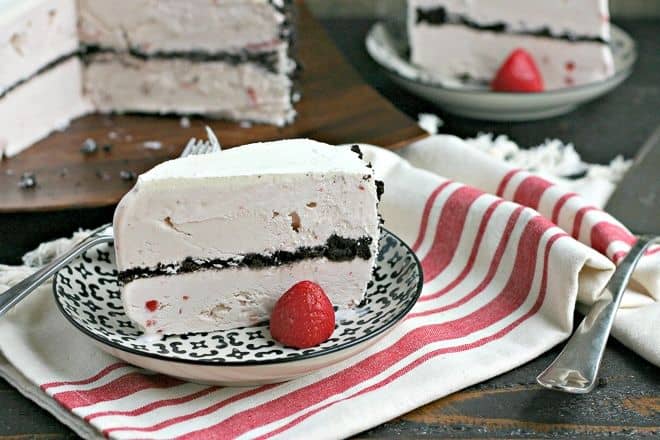 Easy step-by-step tutorial to learn how to make a Gluten-Free Ice Cream Cake! Based on old-school carvel ice cream cake with cookie crumble! Personalize with YOUR favorite ice cream flavors. Full recipe on Everyday Maven
12. Surprisingly Easy Gluten Free Ice Cream Cake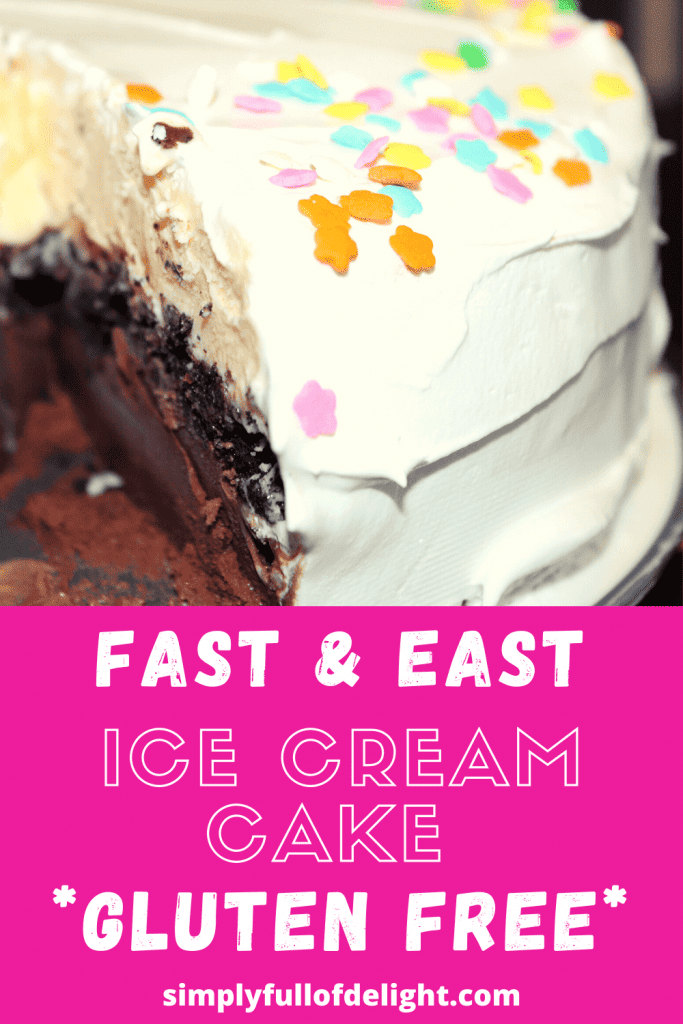 This gluten-free ice cream cake is perfect for birthday celebrations! It comes together easily and everyone in the family will enjoy the delicious layers of ice cream, cookies, and hot fudge sauce! Full recipe on Simply Full of Delight
13. Keto Ice Cream Cake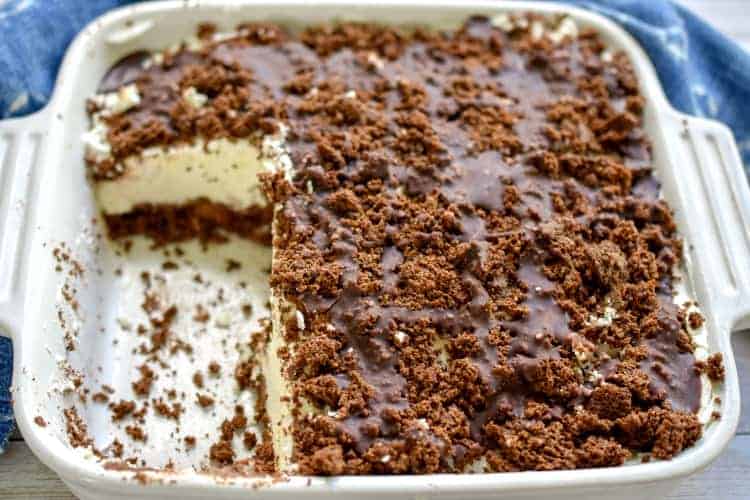 If you've been missing Carvel ice cream cake, this yummy low carb ice cream cake is going to bring a classic dessert back into your life safely. Imagine enjoying a keto-friendly ice cream cake that is not only delicious but low enough in carbs to be keto. Find the recipe at Fit to Serve
14. Ultimate Ice Cream Sundae Pie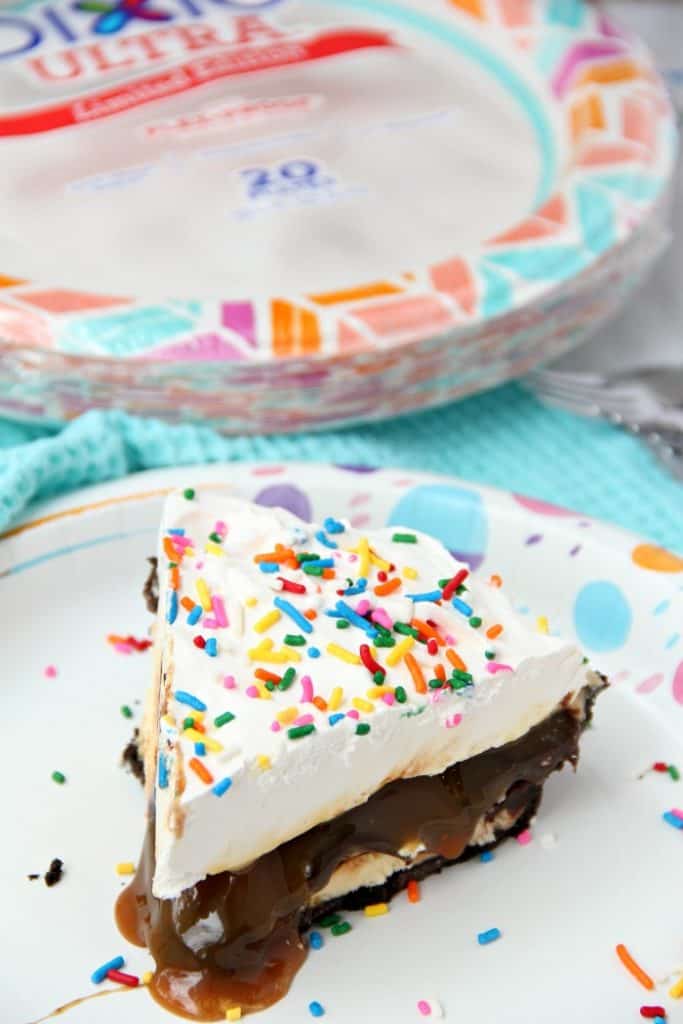 Fudge and caramel topping-filled ice cream pie with a fluffy whipped topping covered in sprinkles! Full recipe on Bitz & Giggles
What's Next
How about more delicious summer recipes?
No-Bake S'mores | Whether you're looking for an easy snack for your kids to enjoy on a summer afternoon or you want a quick dessert to bring to your next BBQ, these no-bake s'mores are a great choice!
Fresh Blackberry Strudel | Make this when fresh blackberries are in season.
Liked this collection? Click here to save this pin to your favorite desserts board on Pinterest for later!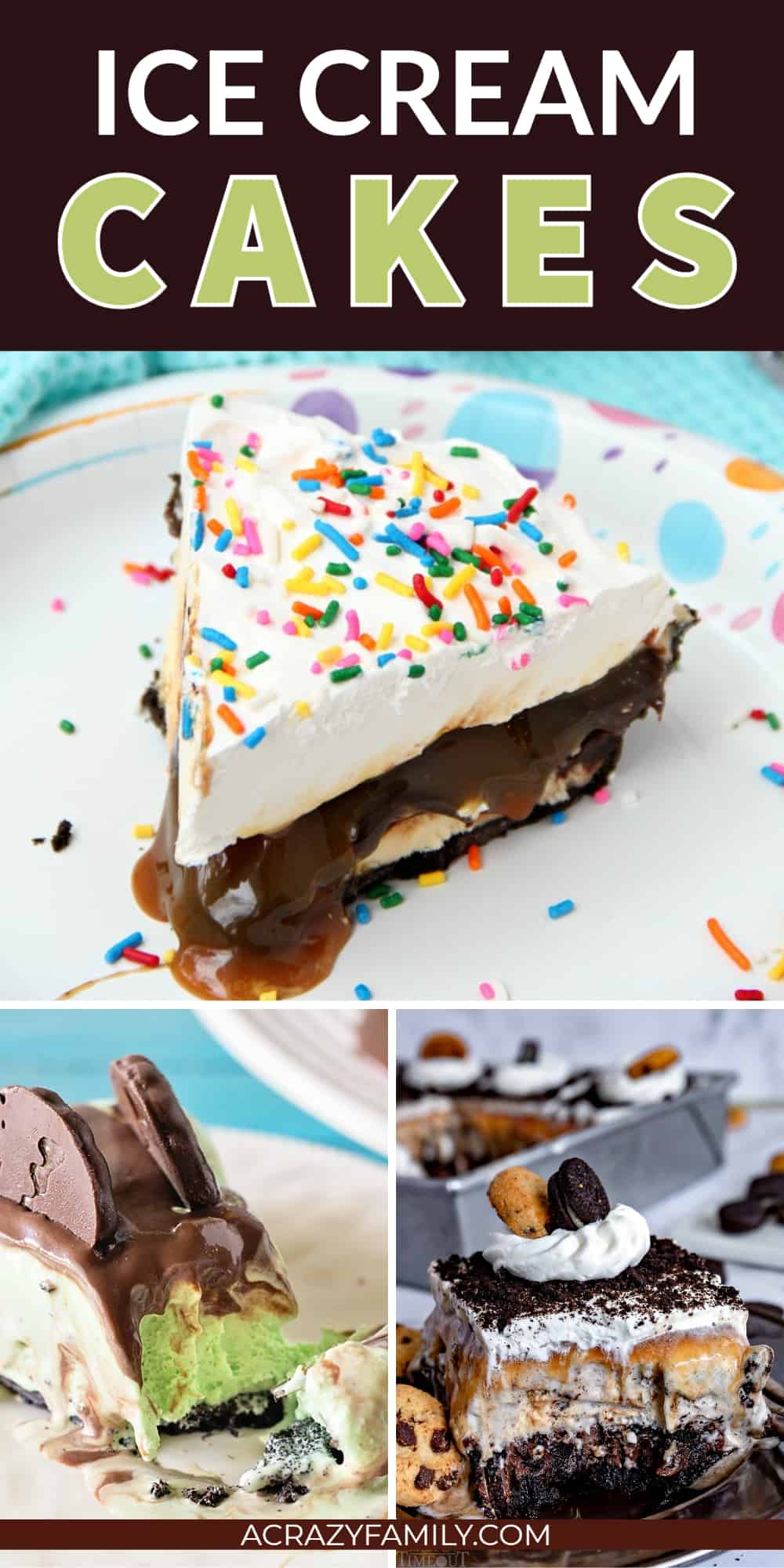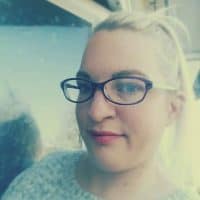 Vickie Louise is the Founder and Editor-in-Chief of A Crazy Family. She is a stay at home mom of a little boy with a big personality. After having her son, she realized how important it is for moms to take care of themselves, physically and mentally. Vickie believes in the power of using social media and her online presence for good and is thrilled to provide you with a space to celebrate all that is awesome (and a little crazy) in the world.