This post contains affiliate links. See my full disclosure here for more info...however it is totally boring!
Updated On
Christmas wreaths can be a great way to decorate your home or front porch for Christmas. And Making your own DIY wreath will save you money too.
So if you're someone who loves crafts, why not try your hand at these DIY Christmas Wreaths this year?
Get in the holiday spirit with these easy DIY wreaths that are not only fun but festive too. So, get ready to make your home stand out and look festive for the holiday.
P.S. Keep these awesome Christmas Decoration Ideas nice and safe by clicking here to quickly & easily save them to your Pinterest!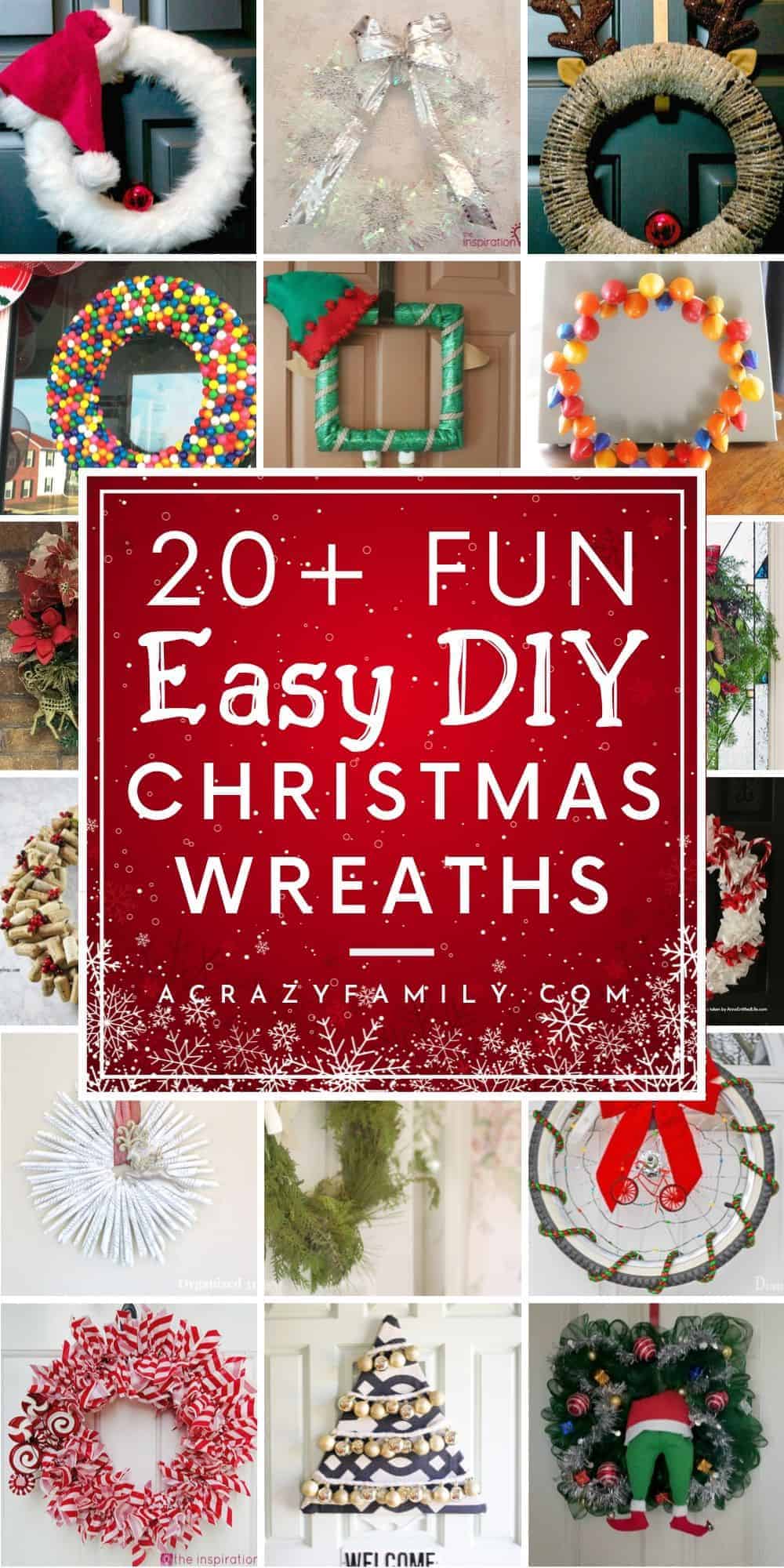 20+ Festive DIY Christmas Wreaths
Below I've rounded up some gorgeous festive DIY Christmas wreaths for you to try out. Click on the links to be taken to the full tutorial for the wreath.
1. Grinch Wreath
Isn't this wreath just so fun? This Grinch Wreath is made out of supplies from the Dollar Tree! (via Leap Of Faith Crafting)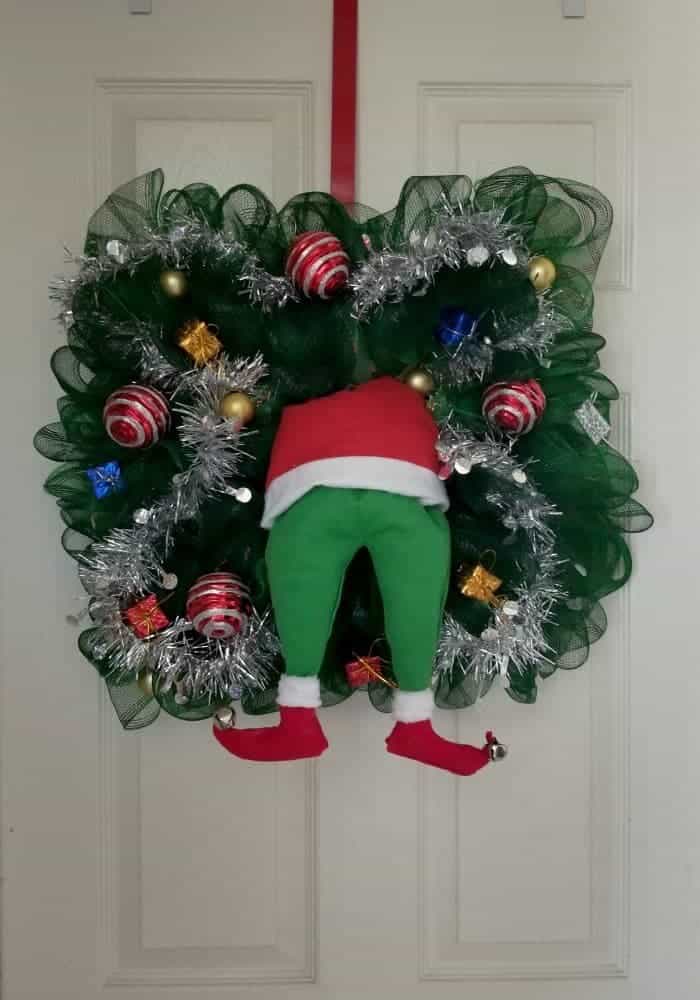 2. Make a Real Evergreen Christmas Wreath
There are plenty of lovely artificial wreaths that can be bought, but this year why not Make a Real Evergreen Christmas Wreath? (via Tikkido)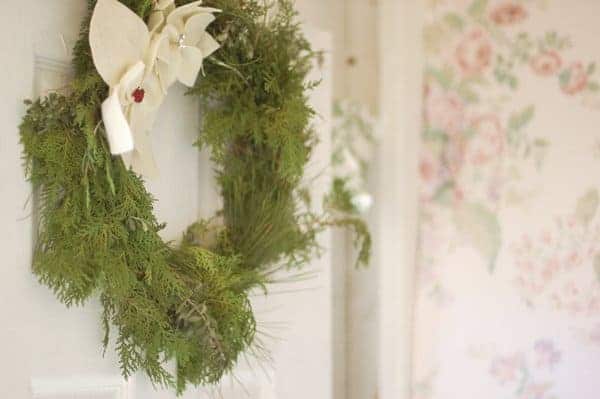 3. Easy Candy Wreath
This Easy Candy Wreath is an amazing way to use up left-over Halloween candy and get it out of your house! (via Organized 31)
4. Candy Cane Wreath DIY
Simple and inexpensive to make, this easy Candy Cane Wreath DIY Tutorial will show you how to add a marvelous touch of whimsy to your holiday decor. (via Ann's Entitled Life)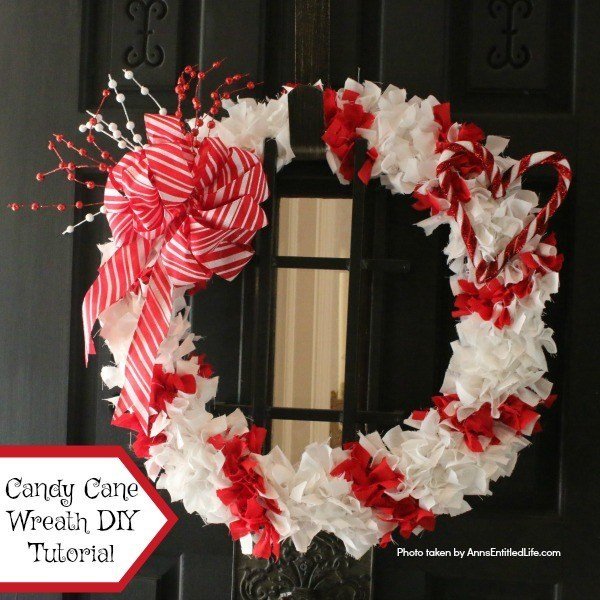 5. Handprint Christmas Wreath
If you have young children this Handprint Christmas Wreath would be a great Christmas craft and cute keepsake. (via Messy Little Monster)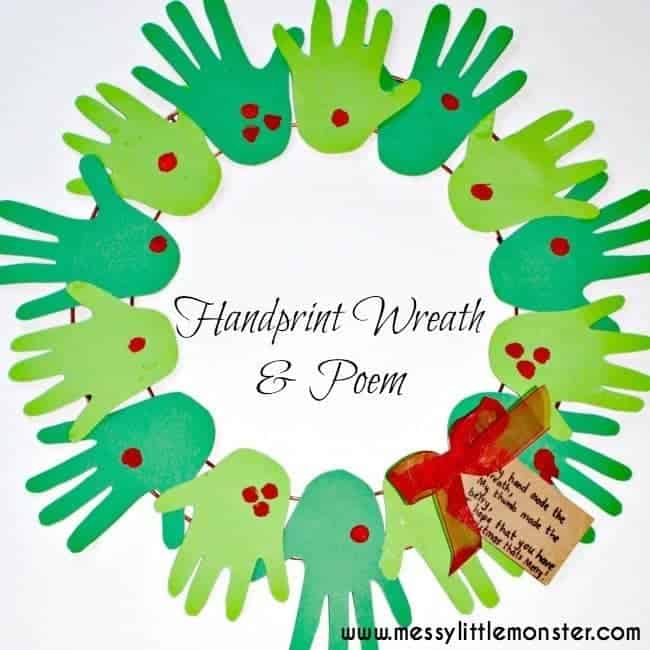 6. DIY Christmas Swag
Instead of a wreath, why not try this Decorative Christmas Swag instead, looks just as good but can be completed in well under 30 minutes! (via Gardener's Path)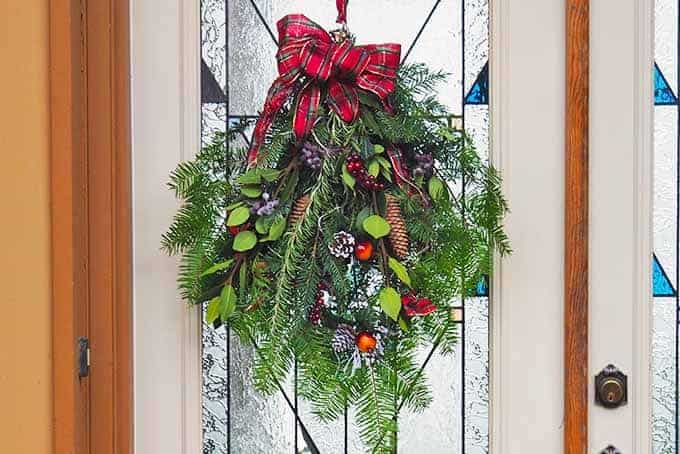 ---
Other Holiday Decorations to Brighten Your Home This Christmas
(Click on Image to View in Amazon)
---
7. Christmas Wine Cork Wreath
Have a lot of wine corks around and looking for the right craft to make with them, this Christmas Wine Cork Wreath is it! (via My Turn For Us)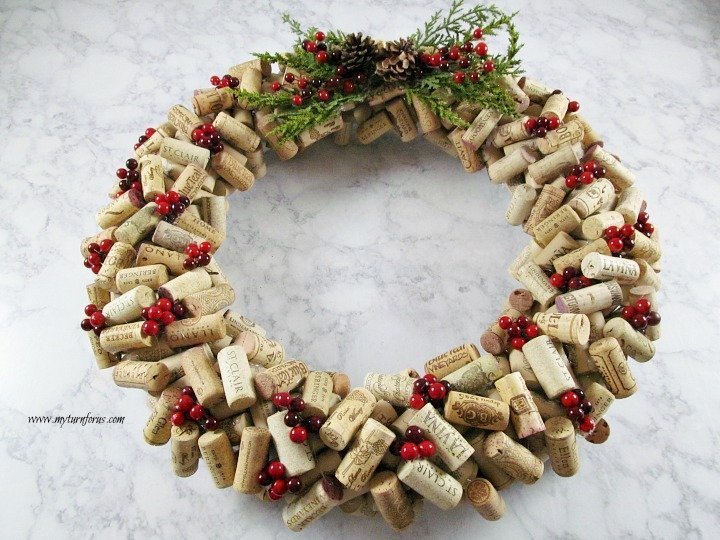 8. Christmas Elf Wreath
You've all heard of the elf on this shelf… well, this elf is not so naughty and much more of the nice! This super cool Christmas Elf Wreath is super easy to make too! (via Ann's Entitled Life)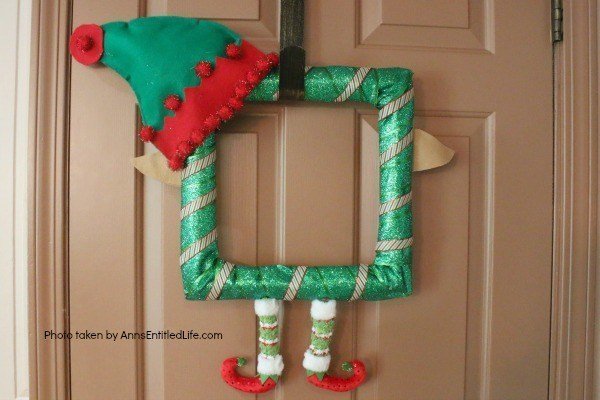 9. Vintage Christmas Light Wreath
If you are a fan of vintage items, this Vintage Christmas Light Wreath will be right up your alley. (via Craftivity Designs)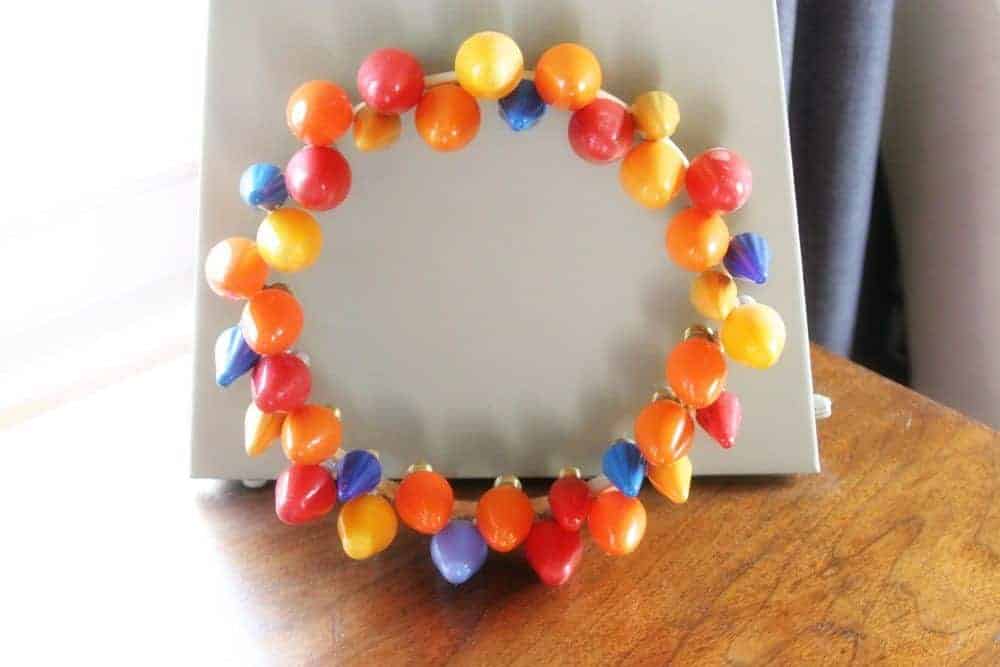 10. Holiday Jingle Bell Yarn Wreath
This Pinterest favorite turns chunky yarn into a gorgeous Holiday Yarn Wreath with jingle-bell flowers. (via Chicken Scratch NY)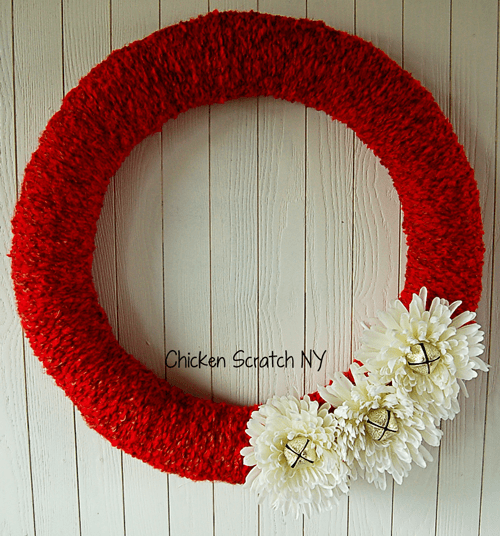 11. Upcycled Book Page Christmas Wreath
If you're looking for an almost free project, try this Upcycled Book Page Christmas Wreath and turn something ordinary into something extraordinary! (via Organized 31)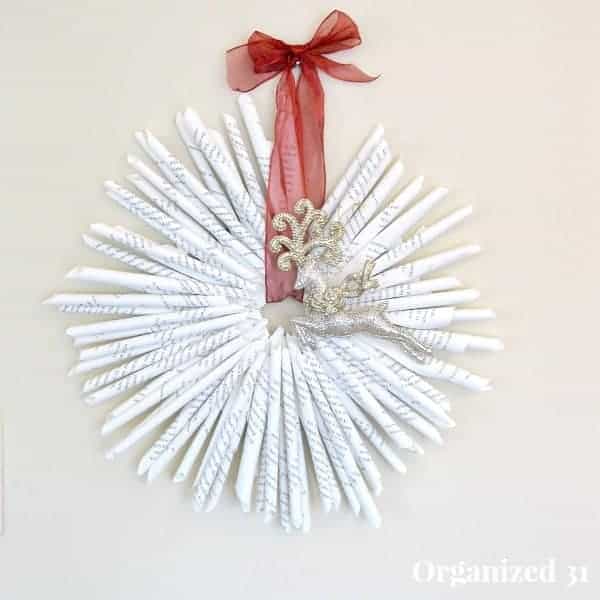 12. DIY Christmas Tree Wreath
Switch out a basic round wreath for a DIY Christmas Tree Wreath, filled with shiny ornaments. an easy project, that adds plenty of glimmer to your home this Christmas. (via Craftivity Designs)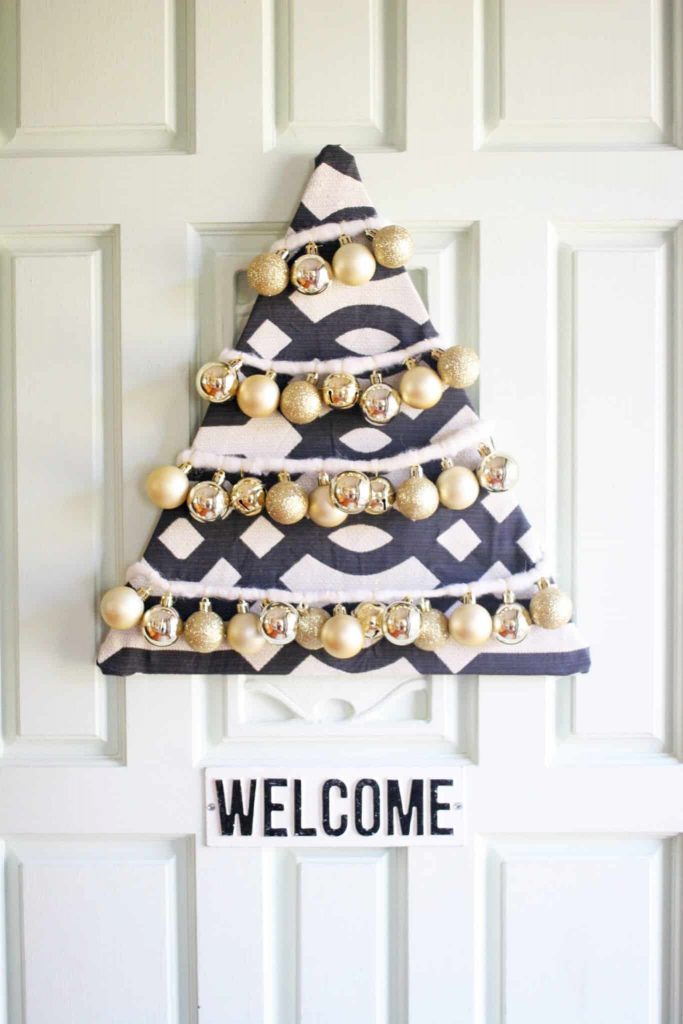 13. Santa Christmas Wreath
This adorable Santa Christmas Wreath is super soft and just begs to be touched and…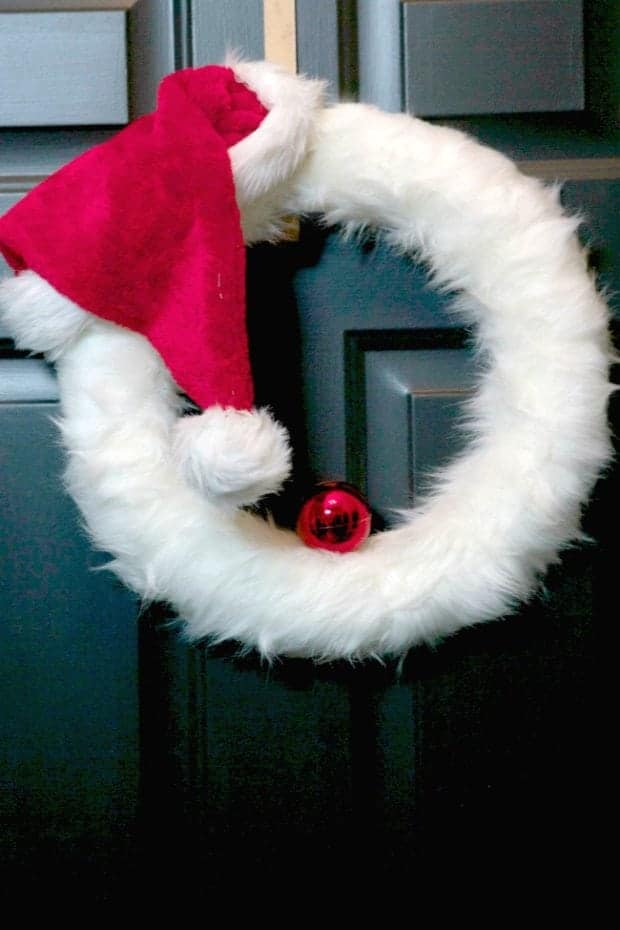 14. Reindeer Christmas Wreath
This awesome Reindeer Christmas Wreath would fit in perfectly with any decor and instantly add a touch of fun. (13 & 14 both via Spaceships and Laser Beams)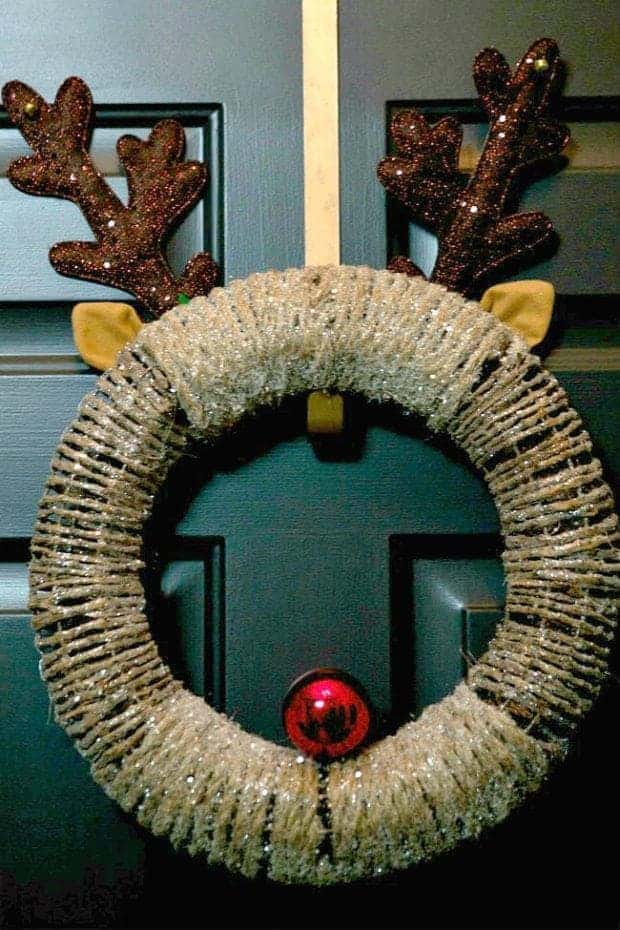 15. Easy, DIY Fleece Wreath
This Easy, DIY Fleece Wreath is cheap to make and so easy, why not get the kids to help! (via Wondermom Wannabe)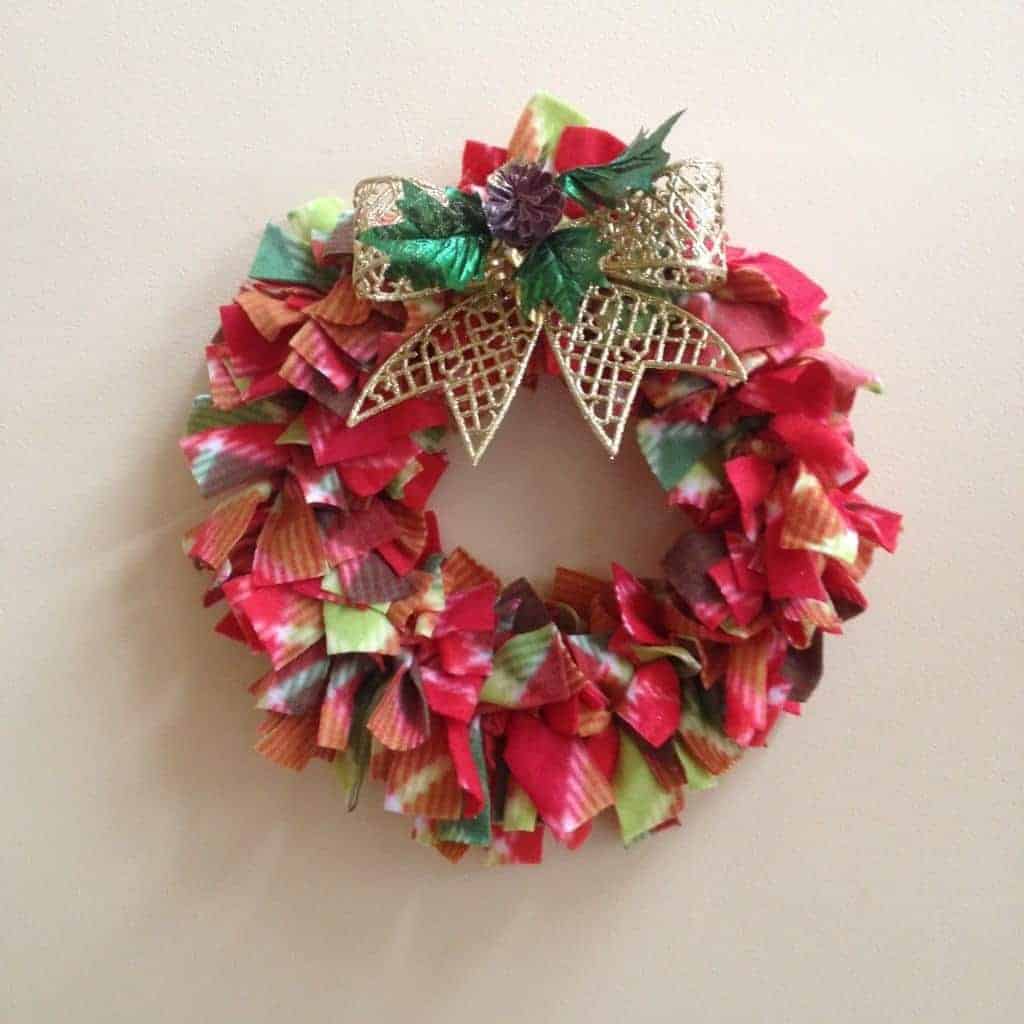 16. Winter Wonderland Snowflake and Tinsel Wreath
This winter wonderland snowflake and tinsel wreath is quick, inexpensive, and super cute (via The Inspiration Vault)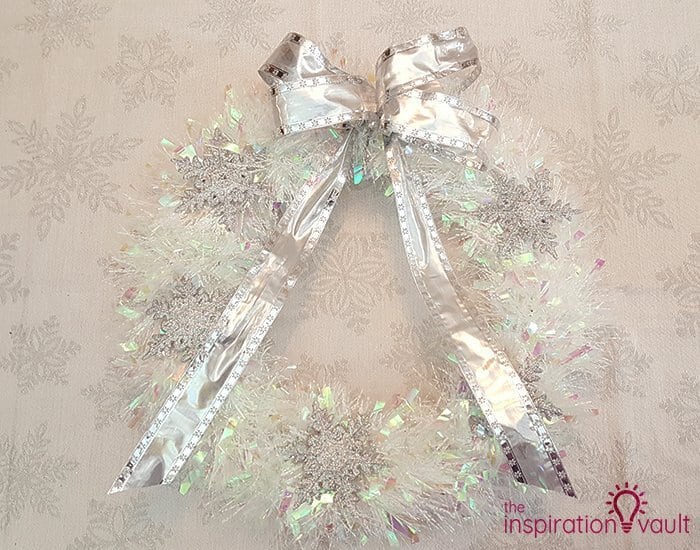 17. Deco Mesh Poinsettia Flower
This Deco Mesh Poinsettia Flower is so easy to make! When you cut the mesh the pieces they don't have to be perfect, yet the flowers still turn out beautiful. (via Crafts by Amanda)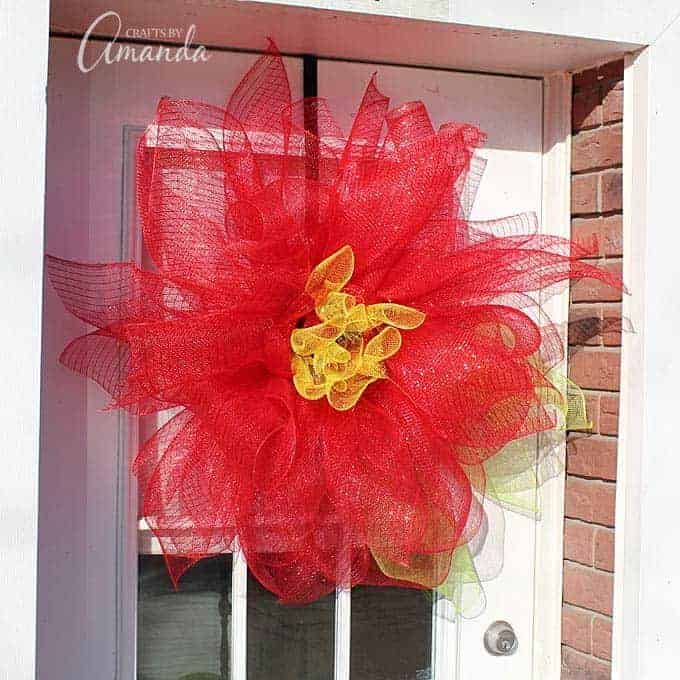 18. Gingerbread House Gumball Candy Wreath
You've got to love this Gingerbread House Gumball Candy Wreath if you love lots of colors! (via DIY Party Mom)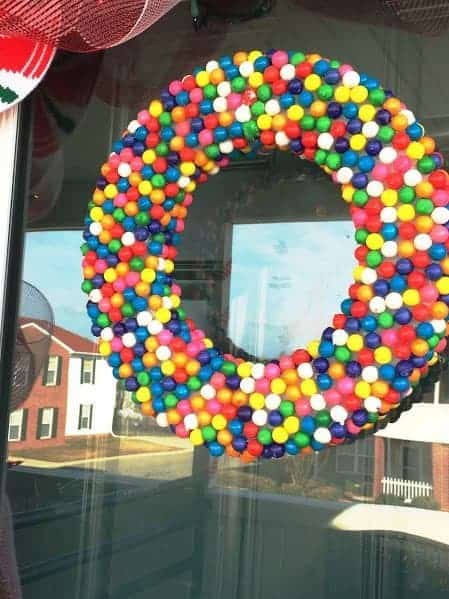 19. Candy Cane Wreath
Candyland/ Sugarplum Fairy inspired decorations candy cane wreath (via The Inspiration Vault)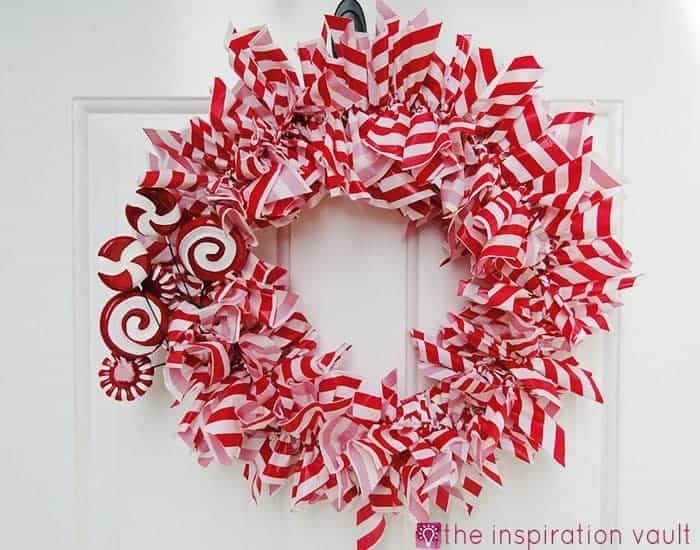 20. Dollar Tree Christmas Wreath
Dollar Tree Christmas Wreath made for $6.00. What a steal! (via P.S. I Love You Crafts)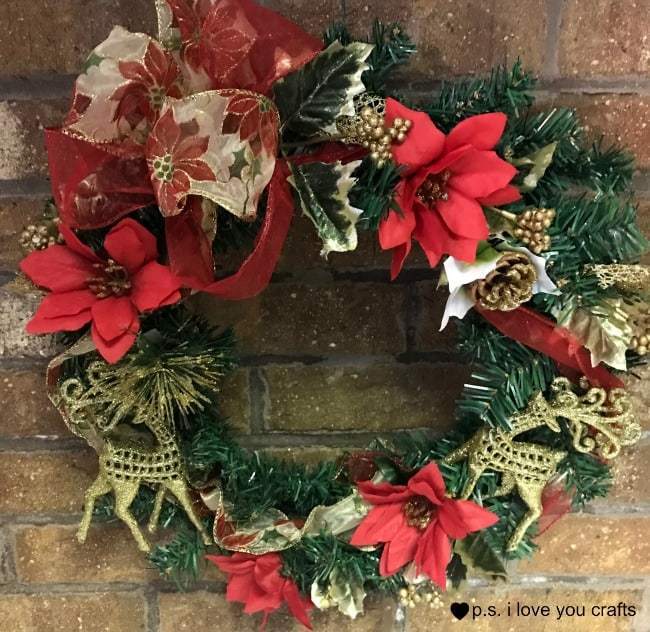 21. Bicycle Christmas Wreath
You'll want to check out this tutorial for an easy Bicycle Christmas Wreath made from a bike wheel if only for how unique this idea is! (via Diana Rambles)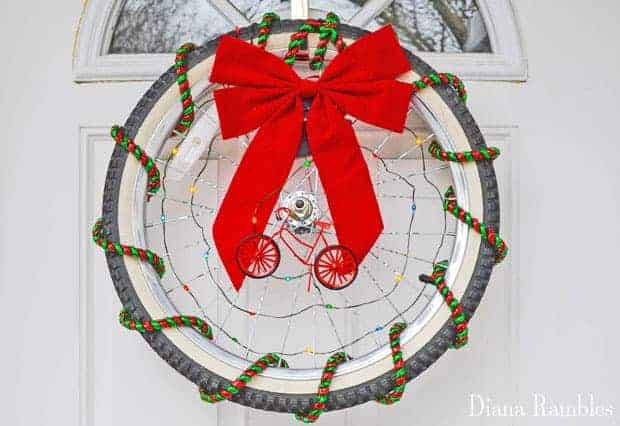 Which one do you plan on making for your home?