15 Best Pancake Toppings–Much More Than Maple Syrup
This post and its photos may contain affiliate links. As an Amazon associate, I earn from qualifying purchases.
Want to try something different on your pancakes? Here are the best pancake toppings (besides maple syrup) that you should try next.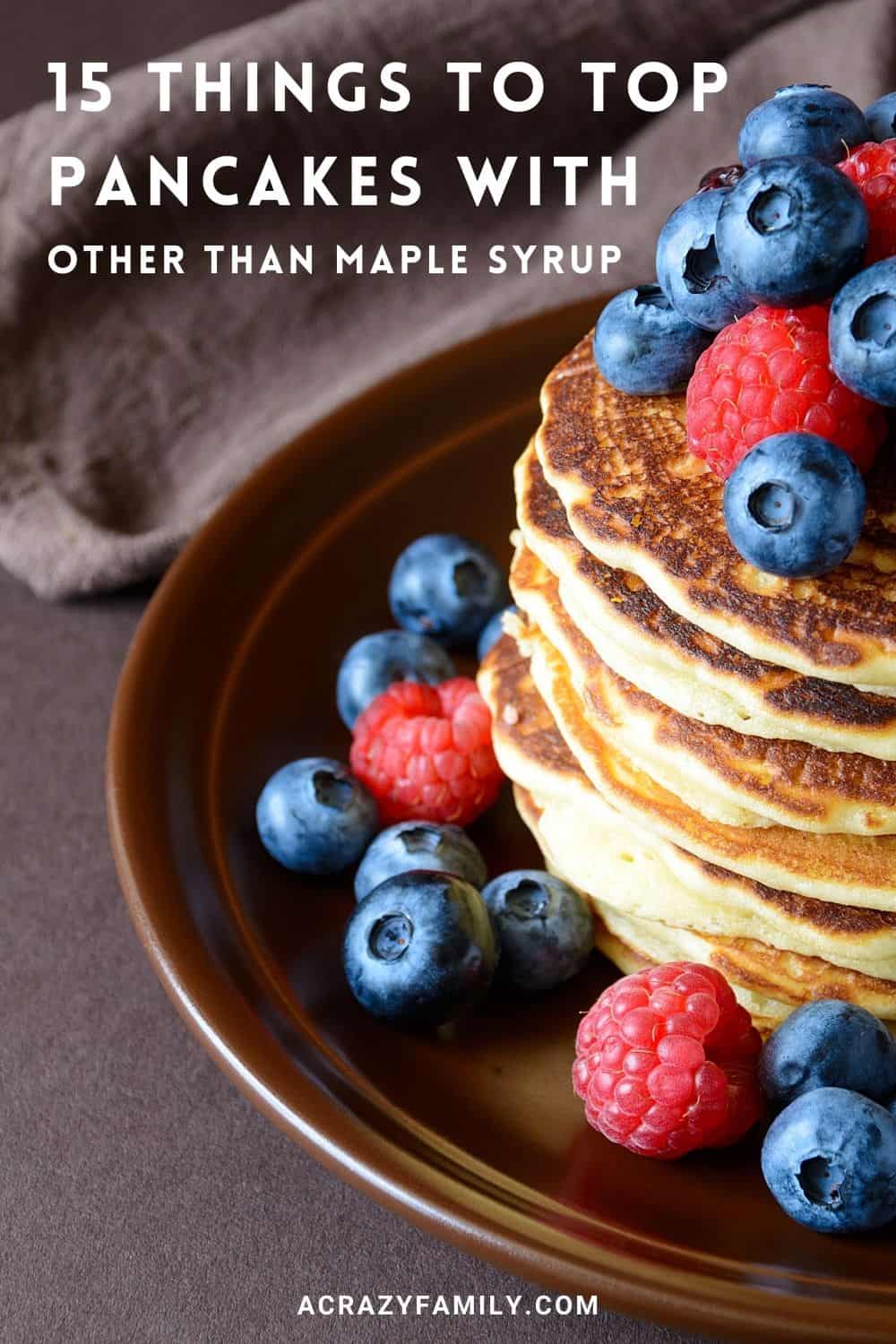 I'm not sure about you, but I love pancakes. And while maple syrup is always a great topping option, it's not the only one. In fact, there are all sorts of different things you can put on your pancakes to make them even better.
You can get really creative with your toppings and add a lot of flavor and variety to your breakfast. So if you're looking to switch up your pancake game, check out these ideas below!
Pancakes are a staple in most people's diets. They're easy to make and can be topped with just about anything you'd like, so why not experiment?
Whether it's maple syrup or any of the other options we've presented here, there is no wrong way to top your pancakes! So the next time you whip up a batch, try out one of these toppings for variety – we guarantee they will taste delicious!
15 Delicious Pancake Toppings
These are all fantastic options for topping pancakes.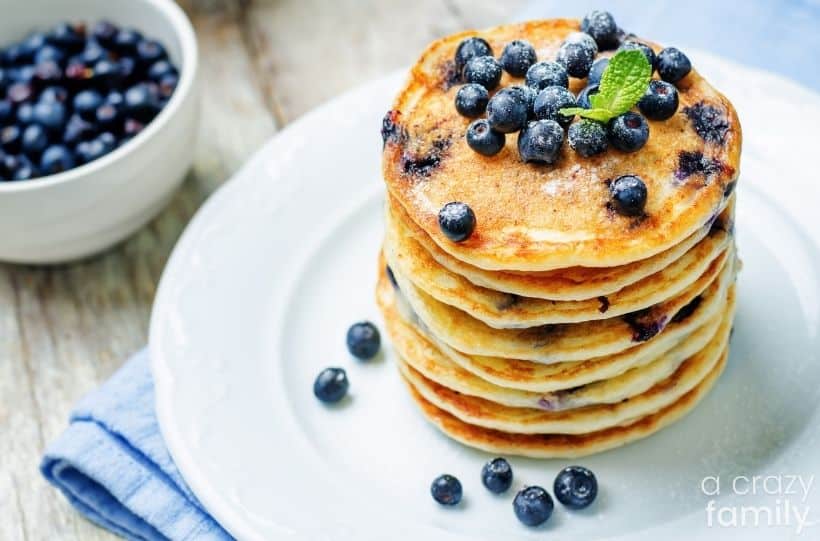 1. Blueberries
Throw some blueberries on top of your pancakes for added flavor and color. If you're feeling really adventurous, dip the blueberries in lemon juice before putting them on top so they'll pop in your mouth when you bite into them!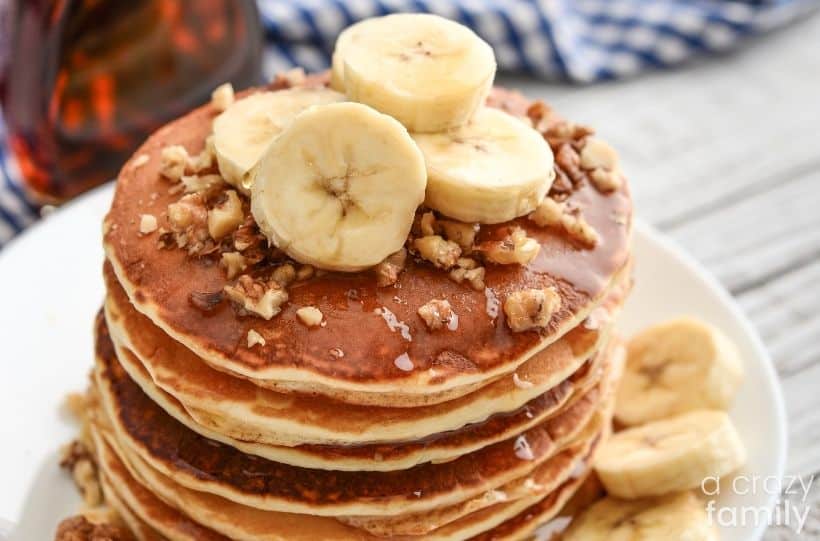 2. Banana slices
Banana slices are another delicious topping that will add color and flavor to your pancakes, and caramelized bananas on pancakes are next-level delicious. Bananas are also full of essential nutrients, so adding them to your pancakes is a win-win situation.
3. Cheese
Believe it or not, cheese is actually a great topping option for your pancakes. You can top them off with shredded cheese, or grate some parmesan to sprinkle on top.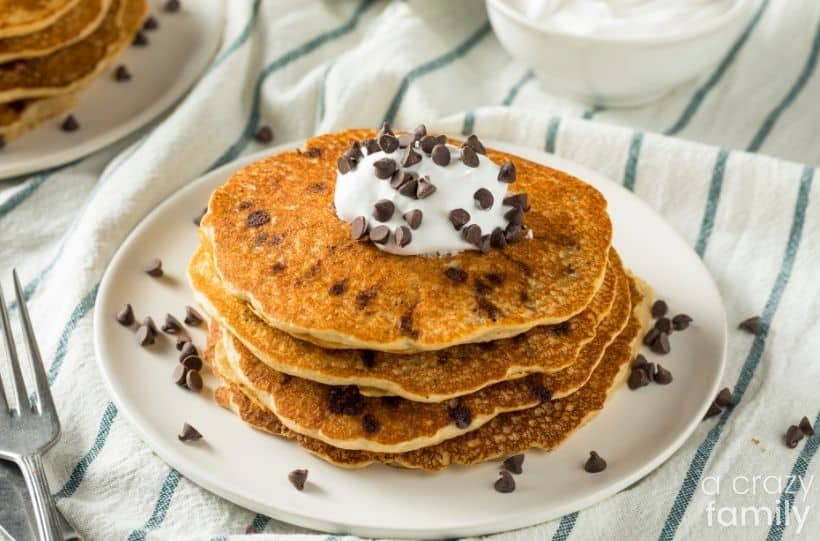 4. Chocolate chips
If you're a chocolate addict like me, you'll love adding chocolate chips to your pancakes! You can use bittersweet dark chocolate for a more intense flavor or milk chocolate if you're more into the sweeter side of things.
5. Nutella
Nutella is by far one of my favorite toppings for pancakes. Just add a thin layer on top and you're good to go! To make it even better, add some banana slices or strawberries so they'll stick to the Nutella when you take a bite.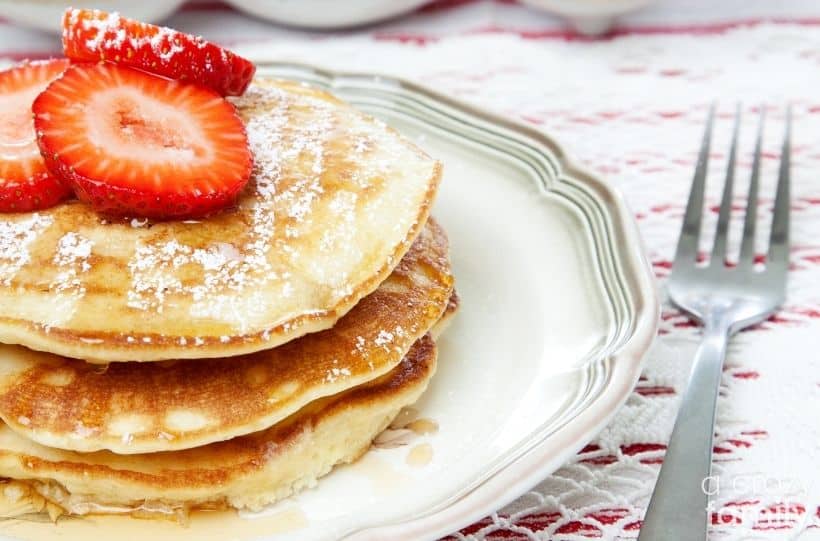 6. Strawberries
The classic strawberry and pancake combination is amazing and has been a favorite of mine since I was a kid. A strawberry topping never gets old and is always a great option for your pancakes.
7. Whipped cream
Whipped cream is another classic pancake topper that you can't go wrong with! I'm not sure what it is about whipped cream, but knowing that it's on there makes me feel happier just looking at it.
8. Peanut butter and jelly
Yes, you read that right. PB&J on your pancakes sounds pretty crazy, but it's actually a great idea. The peanut butter and jelly add a lot of flavors, and the jelly will give your pancakes a cool swirly appearance. Plus, PB&J is always tasty!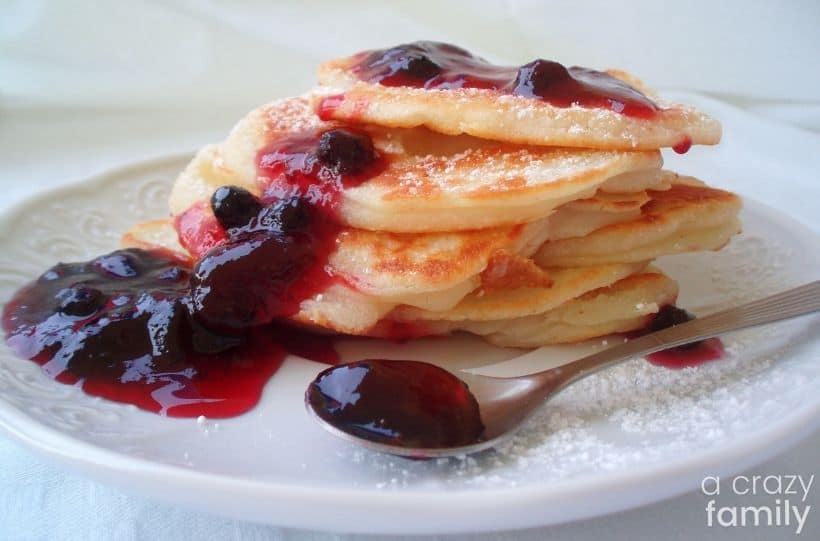 9. Fruit preserves
Fruit preserves like raspberry or strawberry will add a whole lot of flavor to your pancakes. You can use these on top of pancakes or even in the batter if you want to get really fancy!
10. Honey or agave nectar
These sweeteners go great with pancakes and add a perfect subtle flavor. Compared to maple syrup, honey is slightly thicker and milder, whereas agave has a thinner consistency and sweeter flavor. So choose your favorite and drizzle away!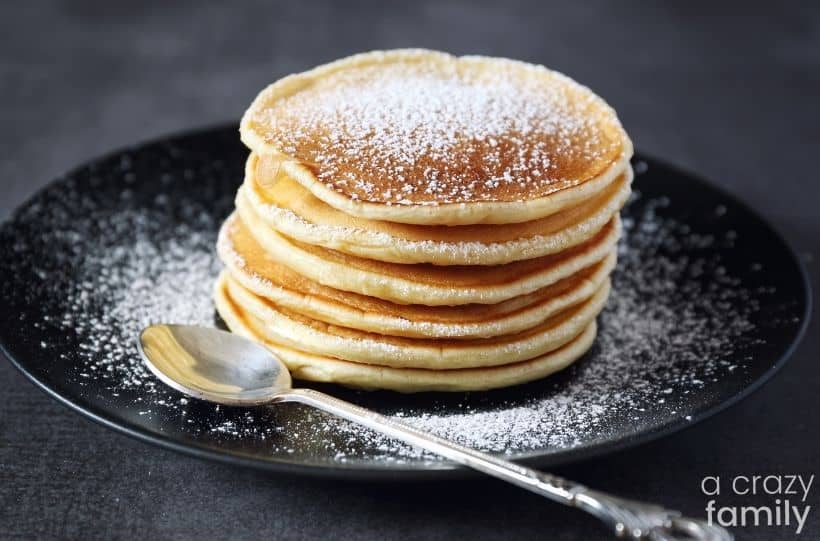 11. Powdered Sugar
Try a dusting of powdered sugar for an added touch of sweetness. It will also give your pancakes a nice elegant look.
12. Toasted Nuts
Toasted nuts are another yummy topping option that I love. Just toast some pecans, almonds, or walnuts in the oven for a few minutes and sprinkle them on top of pancakes for added flavor.
13. Dulce de Leche
Dulce de Leche is a caramel-like sauce that's often used in desserts, but it also makes a delicious pancake topping! It provides a lot of flavor and will give your pancakes an interesting look.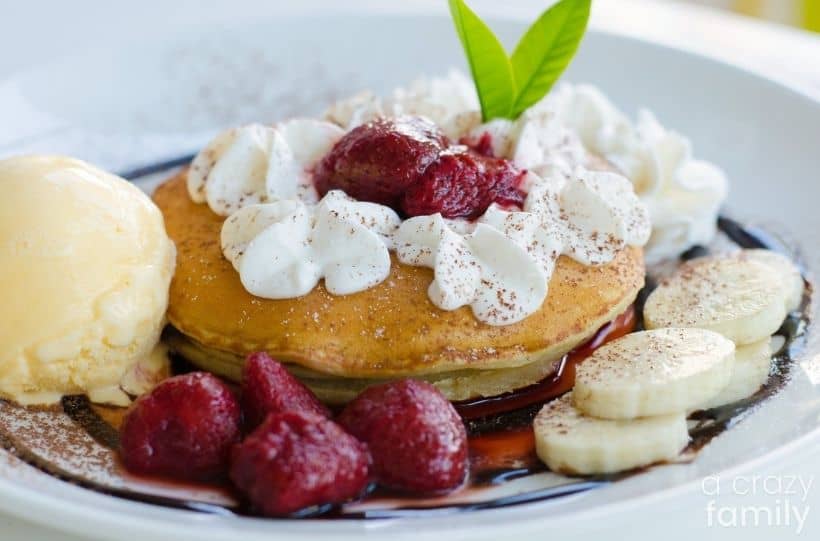 14. Ice cream
Don't knock it until you try it! You can top off your pancakes with ice cream if you're looking for a more indulgent dish. It's one of my favorite dessert toppings, and I'm sure it'll be a hit with your family too!
15. Whipped cream cheese
Whipped cream cheese is similar to whipped cream, but the flavor is obviously different so it adds another nice touch of variety to your pancakes.
Topping Combinations to mix it up
Want to know which pancake topping combinations work best together? Looking for something new to try? Here are a few of our favorite combinations:
Strawberries & cream
Bananas & chocolate sauce
Bananas & honey
Nutella & bananas
Chocolate sauce & powdered sugar
Bananas & chocolate chips
More Great Breakfast Ideas