By: A Crazy Family | Updated: 29th August 2022
Donuts are so popular right now, which makes them a great way to celebrate Valentine's Day.
These adorable donut valentines are the perfect gift for your kids to pass out to their classmates. Their friends will love getting a unique treat, and you'll love spending time together with your child creating these cute DIY valentines.
These awesome donut valentines are so easy to make. They're the perfect afternoon DIY project to tackle with your kids.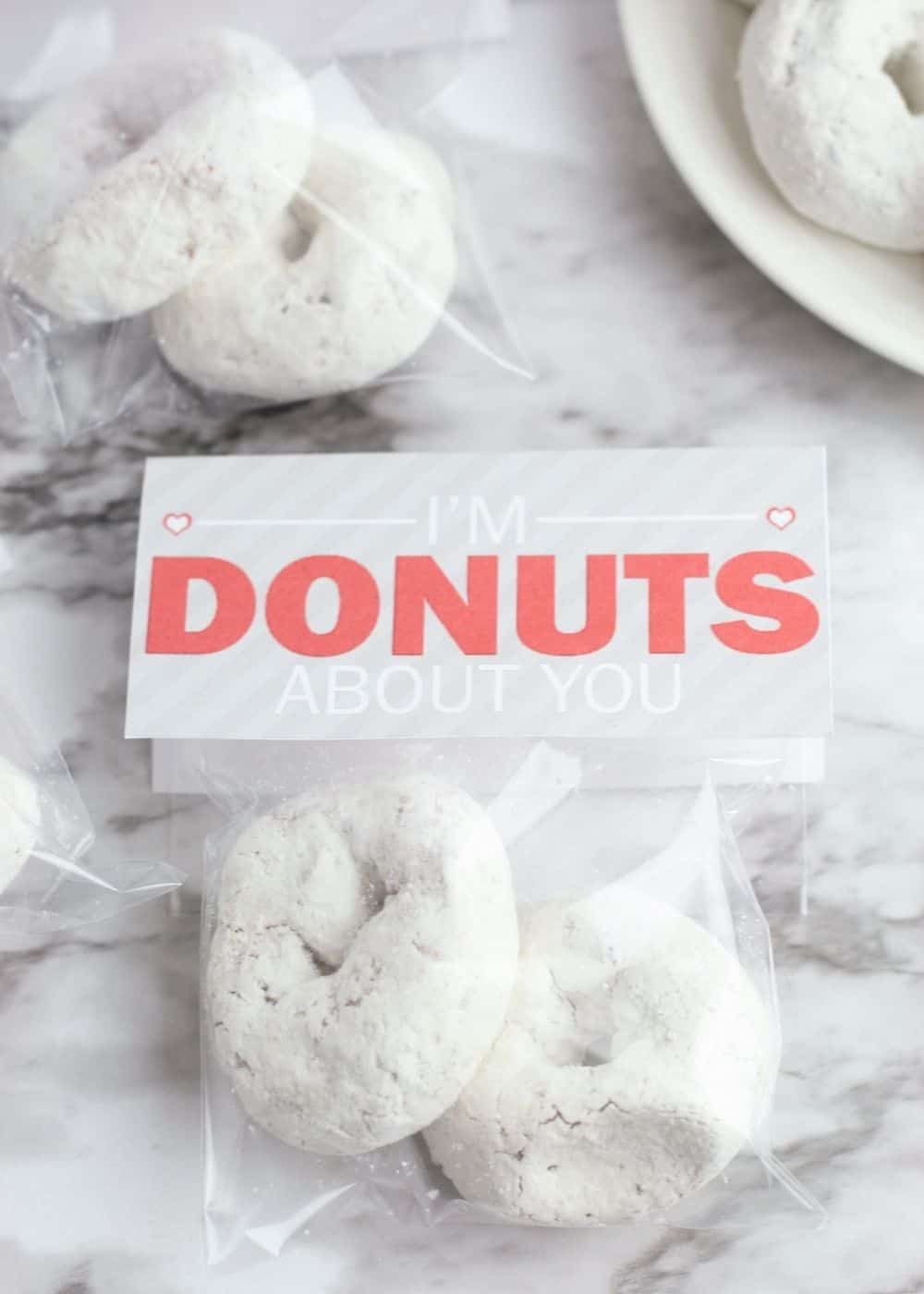 Not only can your child help you put together these valentines, but you can also be sure that no one else in their class will have the same ones!
For donut recipes, that would be perfect for these, check out these 40+ Incredible Homemade Donut Recipes!
Donut Valentines Supplies
Printable treat bag toppers
Clear plastic treat bags
Tape or glue
How To Make Donut Valentines
To put these DIY valentines together, you'll need to start by printing out the treat bag toppers.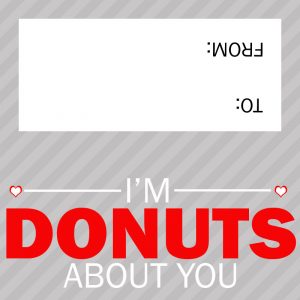 These fun bag toppers say "I'm Donuts About You" on the front and have a blank space on the back for your child to fill out their name and the name of each of their classmates.
I suggest printing the bag toppers on heavy card stock. This will ensure the cards withstand bouncing around inside backpacks and Valentine's Day boxes.
After you print enough cards for all the children in your kid's class, cut each card out along the outer edge.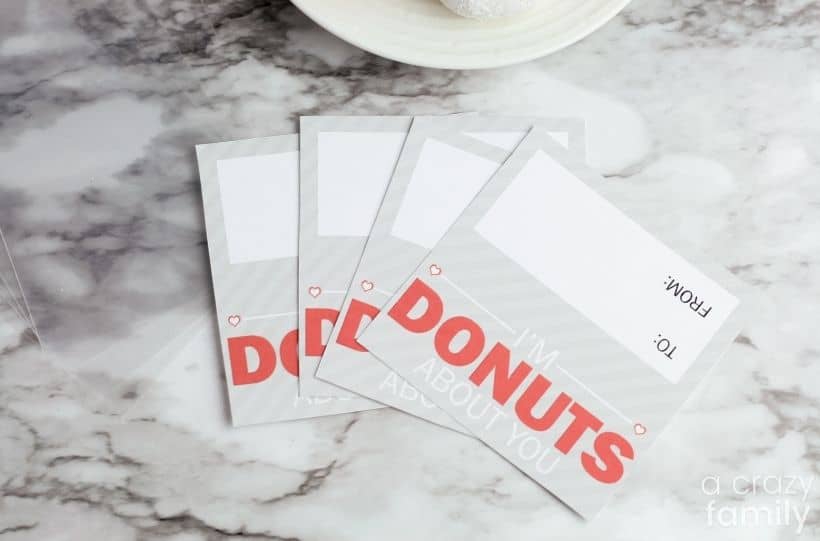 Fold the cards in half and then have your child fill in the space on the back with the name of each child in the class, along with their signature.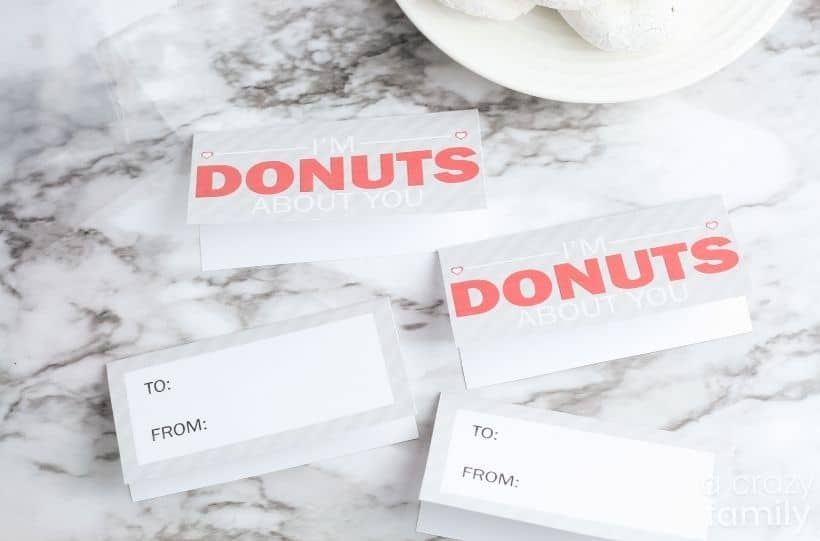 Using clear plastic treat bags, place two donuts in each bag and fold over the top. Secure the top with tape to keep it from popping open and spilling before your child has a chance to pass them out.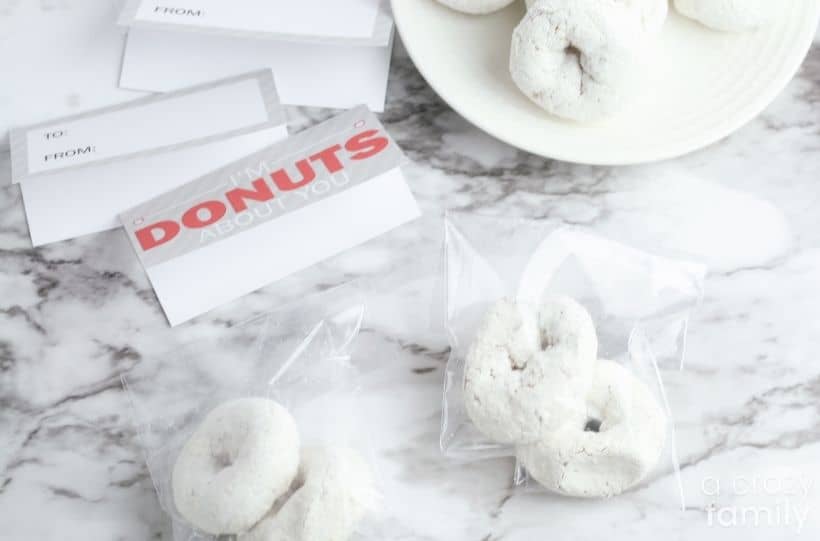 Finish putting these cute donut valentines together by placing the bag topper on top of each bag.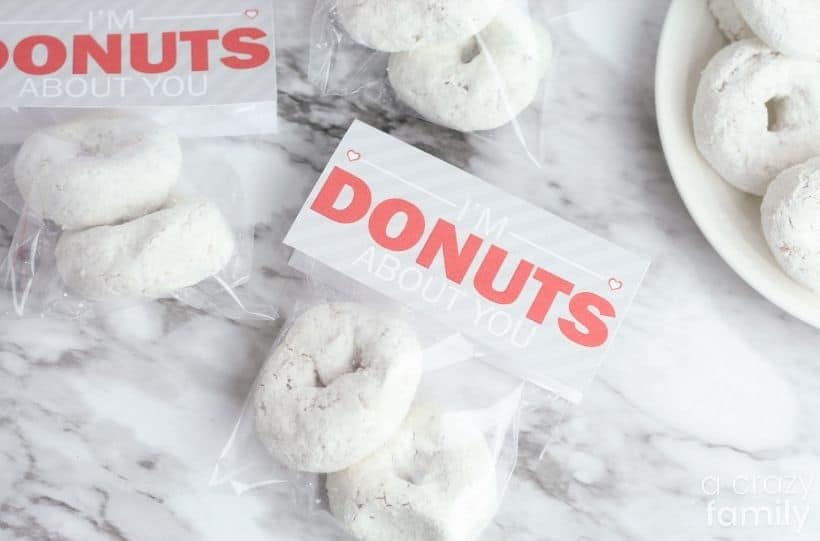 There are several ways to secure the bag toppers in place. Tape is the easiest for young children to remove, but it may not keep the bag topper securely in place.
You could also glue the bag topper in place using a hot glue gun, which is the best way to fix the topper in place and make sure it stays there. Stapling is another way to secure the bag topper, but it may not look as nice.
And that's it! See how simple these cute and unique valentines are to make!
Cute Valentine Recipes for Kids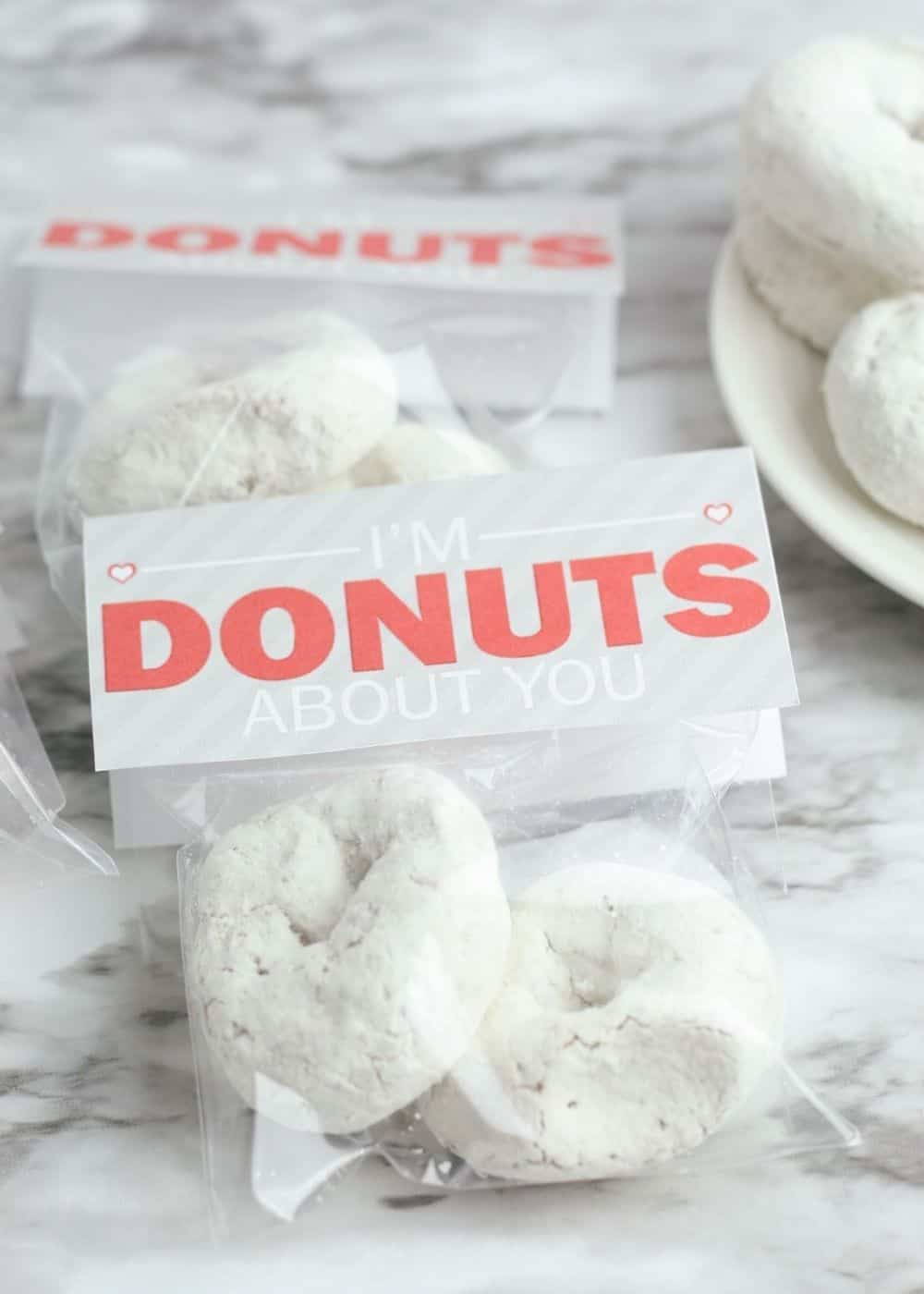 You only need a few minutes and a handful of supplies and you'll end up with a set of adorable valentines in no time.
More Crafts and Activities You'll Love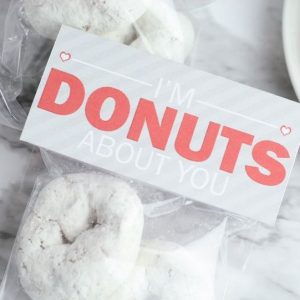 Supplies
Printable treat bag toppers

Clear plastic treat bags

Tape or glue
Instructions
Print treat bag toppers on heavy cardstock and cut out along outline.

Fold treat bog toppers in half.

Fill out the back with your child's name and the names of their classmates.

Fill the clear plastic treat bag with two mini donuts.

Fold the top of the bag shut and secure with tape.

Tape or glue the treat bag toppers to the top of each bag.
Click stars to rate now! Or leave a comment below.