These Valentine's Rice Krispie treats are soft, chewy, and loaded with M&M's! Kids will love making these Rice Krispie Treats. They also make the perfect treat to bring to school or Valentine's day parties.
Click to PIN Valentine's Day Rice Krispie Treats!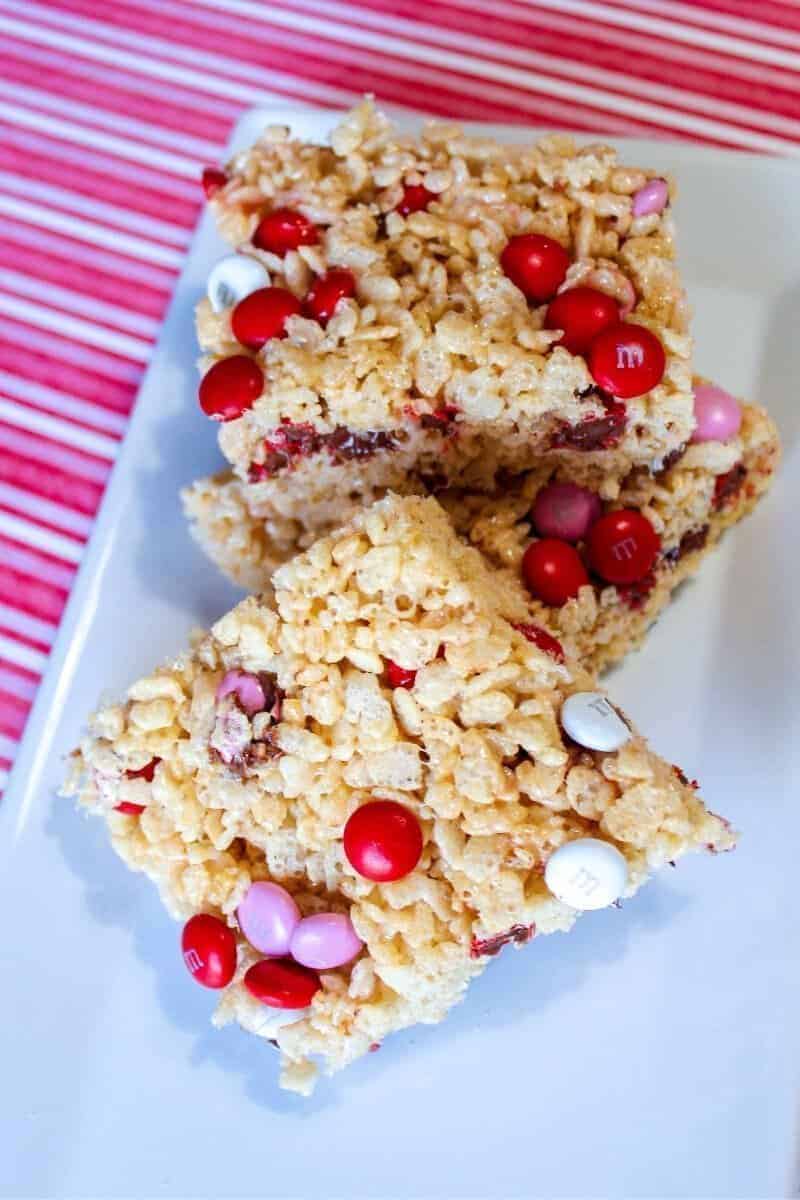 MAKE THESE DELICIOUS AND SIMPLE RICE KRISPIE TREAT
These Rice Krispie Treats are…
Adorable snacks that taste as good as they look
Easy to make
No-Bake
A delicious treat that is sure to impress your Valentine
ooey gooey goodness!
And all you need to make them…
6 cups Rice Krispies
4 cups mini marshmallows
3 tablespoons butter
1 cup of Red, pink & white M&Ms (or more if you like)
Melt the butter and marshmallows.
In a big bowl add Rice Krispies, the melted butter mixture and M&Ms.
After everything is mixed together, place the mixture into your pan.
Patiently wait until they've set or dive right in and eat them while they're still warm. YUM!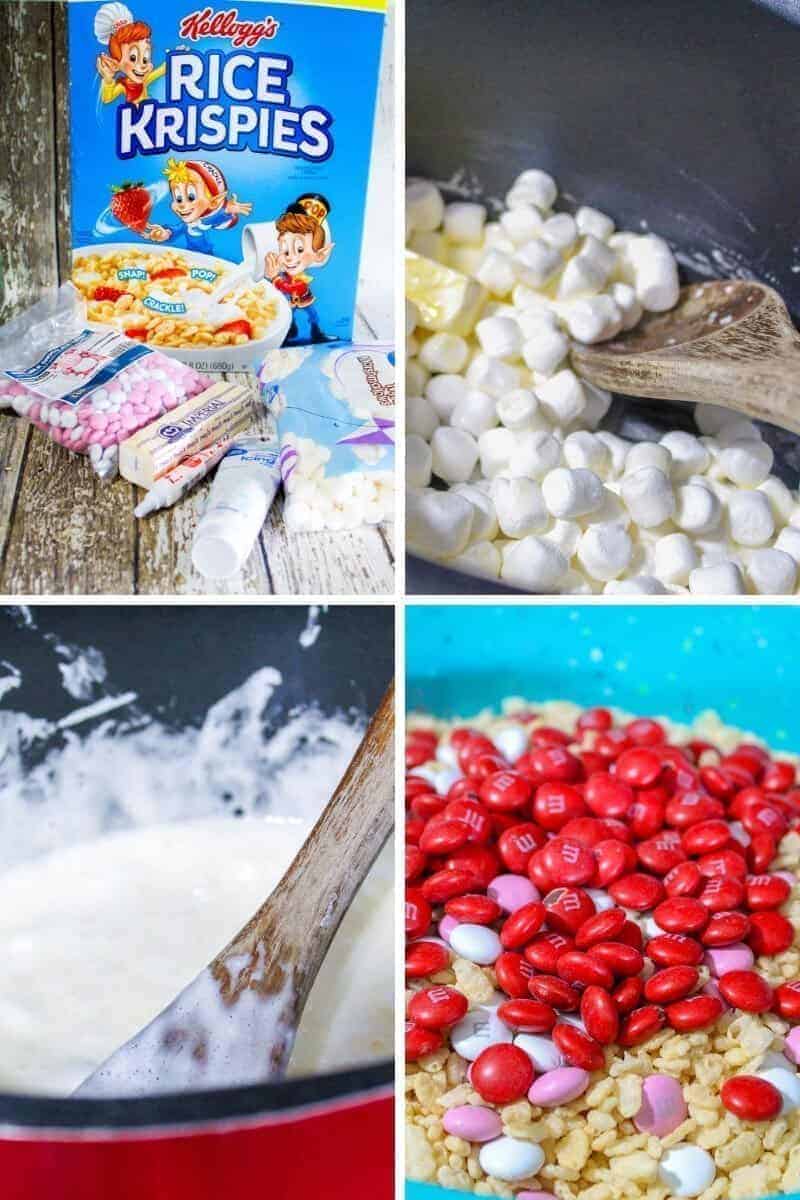 Take these up a notch!!
Add other things you or your valentine love, such as nuts, dried fruit or other candy. You could even add a little red food coloring to the marshmallows and stir until you get the desired pink color.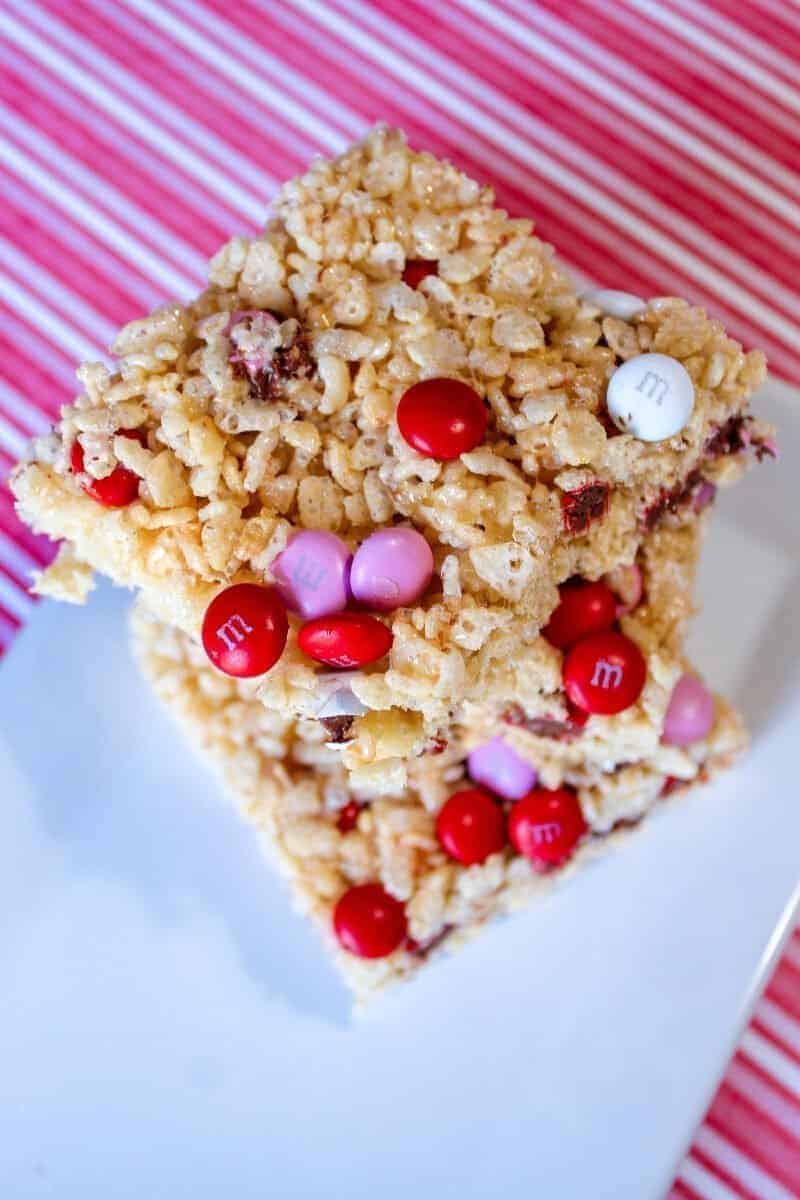 Hello! All photos and content are copyright protected. Please do not use our photos without prior written permission. Thank you!
Nutritional Information?
If you want the nutritional information for a recipe, I recommend entering the recipe into this nutrition analyzer, which will calculate it for you.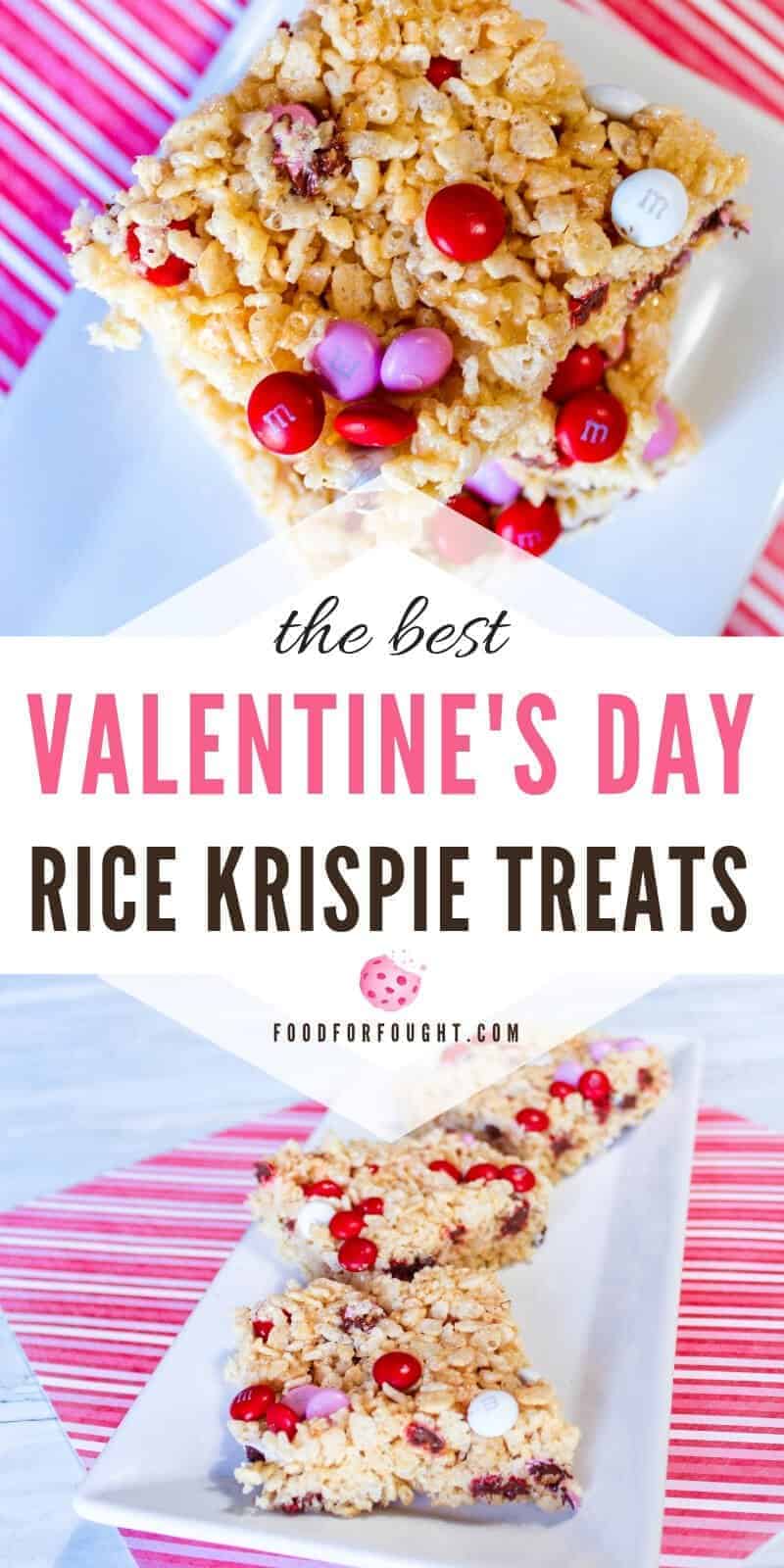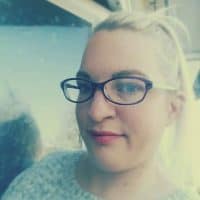 Vickie Louise is the Founder and Editor-in-Chief of A Crazy Family. She is a stay at home mom of a little boy with a big personality. After having her son, she realized how important it is for moms to take care of themselves, physically and mentally. Vickie believes in the power of using social media and her online presence for good and is thrilled to provide you with a space to celebrate all that is awesome (and a little crazy) in the world.