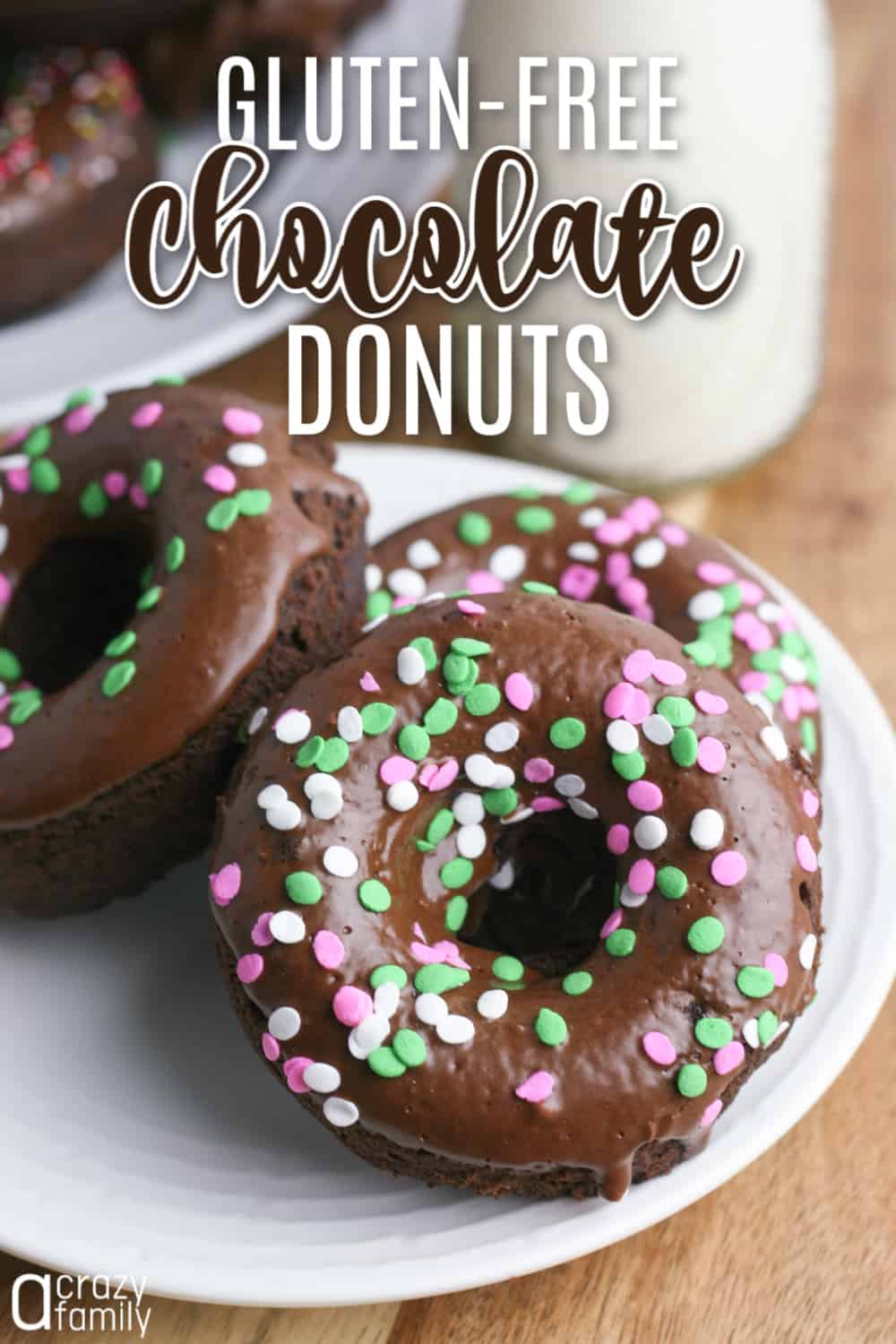 Donuts are such a delicious treat. But if you are gluten-free, they're a treat you're forced to give up. Lucky for you, I have come up with a delicious gluten-free alternative to chocolate donuts.
Not only are these gluten-free chocolate donuts simple to make, but they also taste so good, you'd never know they were gluten-free.
In addition to being gluten-free, these yummy chocolate donuts are also a little healthier than traditional donuts because they are baked. So, to make these gluten-free chocolate donuts, you'll need a donut pan. This pan makes it super simple to make delicious donuts without the oil.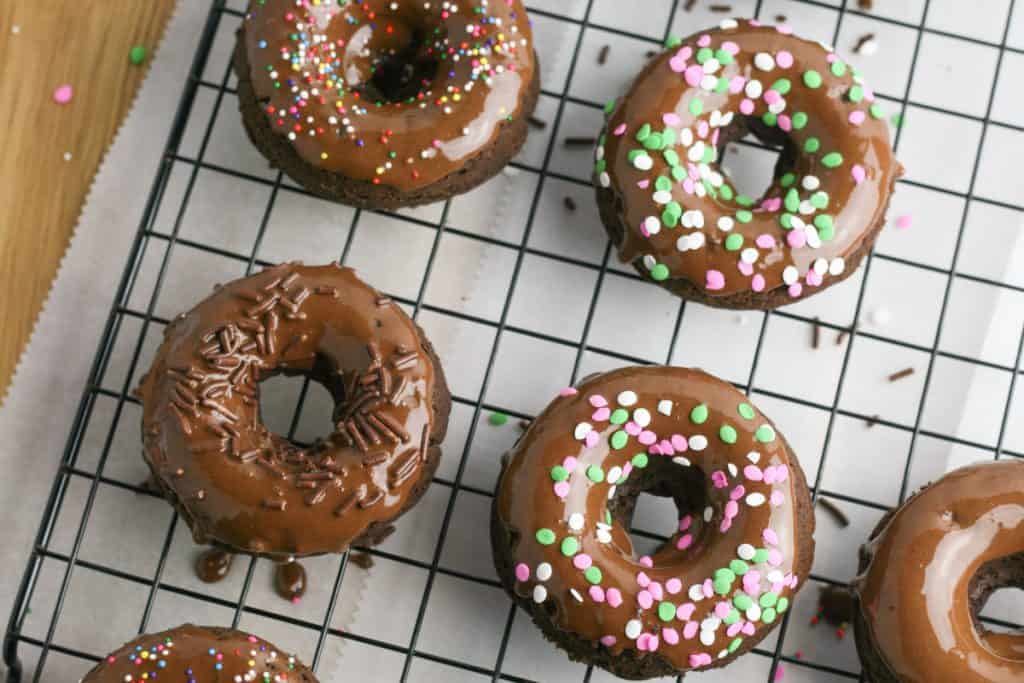 What You Need To Make GF Chocolate Donuts
2 ¼ cup gluten-free baking flour
¾ cup cocoa powder
1 teaspoon baking soda
1 teaspoon baking powder
¾ cup brown sugar
¼ cup of sugar
¼ teaspoon cinnamon
Pinch of salt
1 stick butter, melted
3 eggs
1 cup milk
½ cup sour cream
For the glaze:
1 cup powdered sugar
¼ cup cocoa powder
3 to 4 tablespoons milk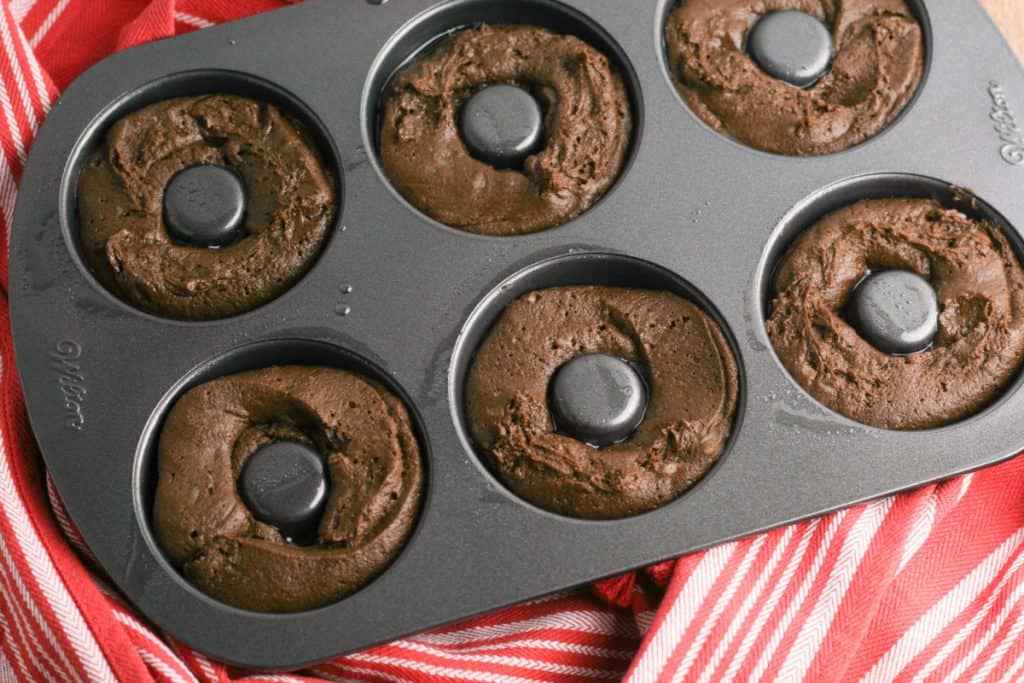 How To Make Gluten-Free Chocolate Donuts
When you're ready to make some gluten free chocolate donuts, start by preheating the oven to 350 degrees. Then, grease the donut pan with nonstick cooking spray. This recipe makes 12 donuts, so you'll need two donut pans or you'll have to make bake batches of donuts.
In a large bowl, whisk together the gluten free baking flour, unsweetened cocoa powder, baking soda, baking powder, brown sugar, white sugar, cinnamon and salt.
In a separate bowl, add the melted butter, eggs, milk, and sour cream. The sour cream is a very important part of this recipe. It will make the donuts so soft and moist!
When you have the dry and wet ingredients all mixed up, combine them into one bowl. Beat the ingredients together until they are well combined.
To make sure your donuts are all the same size, I suggest you pipe the batter into the donut pans. Not only does this help you keep the batter even throughout, it also prevents a big mess as you try to fill the pan. You can use a piping bag or gallon size zip-top bag to pipe the filling into the pan. Simply fill the bag with batter and cut off the end. Then squeeze the batter into a circle to fill the donut pan with batter.
Bake the donuts for 12 to 15 minutes. The donuts will be finished cooking when they spring back when touched. Allow the donuts to cool in the pan for a few minutes, then transfer them to a wire rack to cool completely.
While the donuts are cooling, you can make the smooth and creamy chocolate glaze. This glaze is so easy to make and only takes three ingredients and a few seconds of whisking! Combine powdered sugar, cocoa powder and milk in a bowl and whisk the ingredients together until a smooth glaze forms.
Drizzle the glaze over the top of the donuts or dip each donut into the glaze to cover the top. If you want to add sprinkles to the top of your gluten free donuts, sprinkle them immediately after putting the glaze on top (before the glaze sets).
These gluten-free chocolate donuts are delicious when eaten right after they're baked. You can also store them in an airtight container to enjoy for up to two more days.
More Delicious Gluten-Free Recipes
If you like this recipe, then you will probably also like these gluten-free Belgian waffles which make a delicious breakfast or snack.
And if you just want donut recipes, then try this collection of 42 delicious donut recipes, some are gluten-free, some are vegan, most are just plain awesome!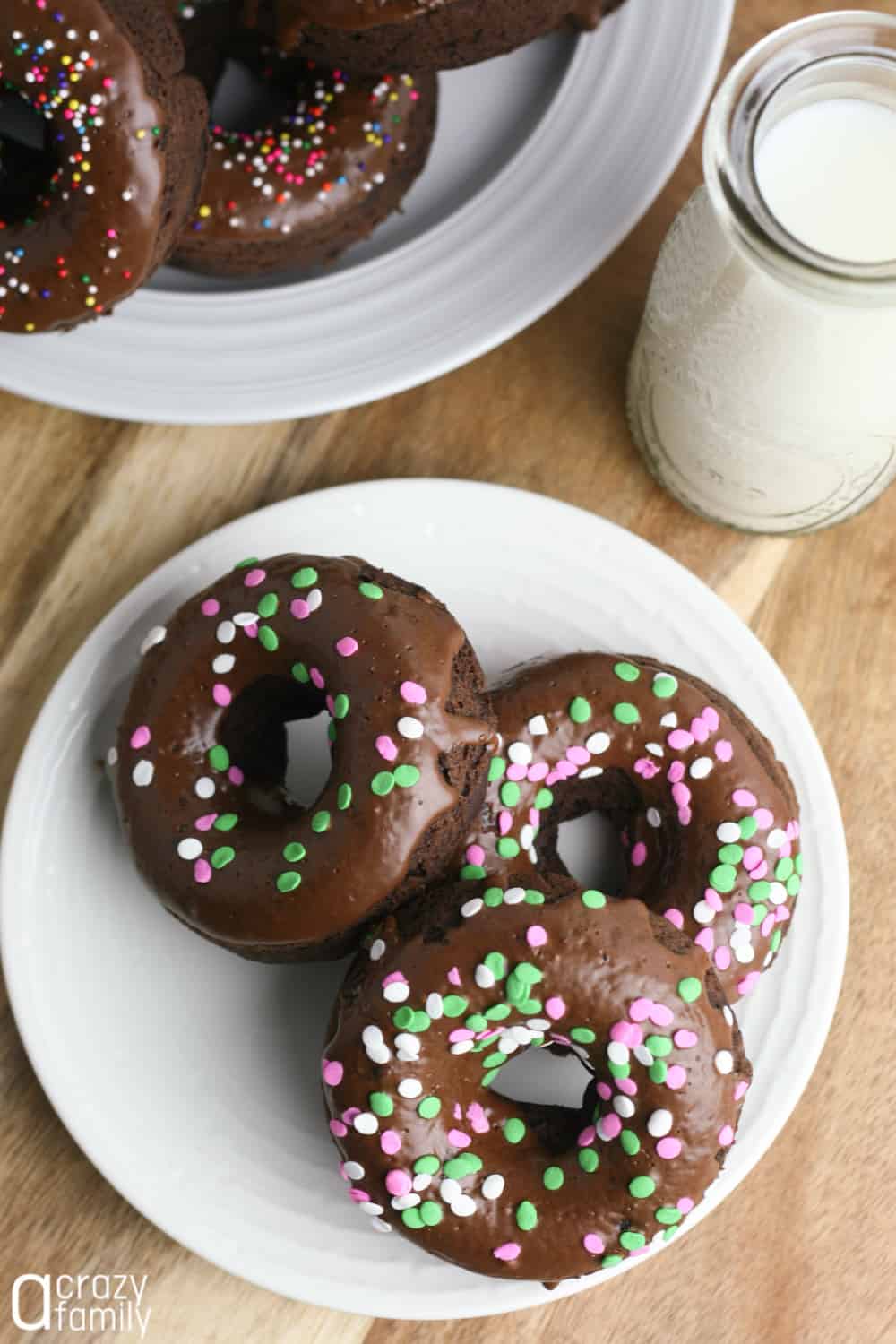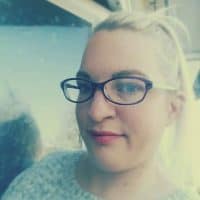 Vickie Louise is the Founder and Editor-in-Chief of A Crazy Family. She is a stay at home mom of a little boy with a big personality. After having her son, she realized how important it is for moms to take care of themselves, physically and mentally. Vickie believes in the power of using social media and her online presence for good and is thrilled to provide you with a space to celebrate all that is awesome (and a little crazy) in the world.