Fun and Funky Holidays in June To Celebrate With Kids
There are many reasons to celebrate in June! Here are just a few: National Donut Day, Father's Day, and the official start of summer.
So get out there and enjoy all that June has to offer! Whether you're spending time with family, eating delicious food, or soaking up the sun, there's something for everyone to love this month.
These are all the fun and random June holidays that are best to enjoy with children.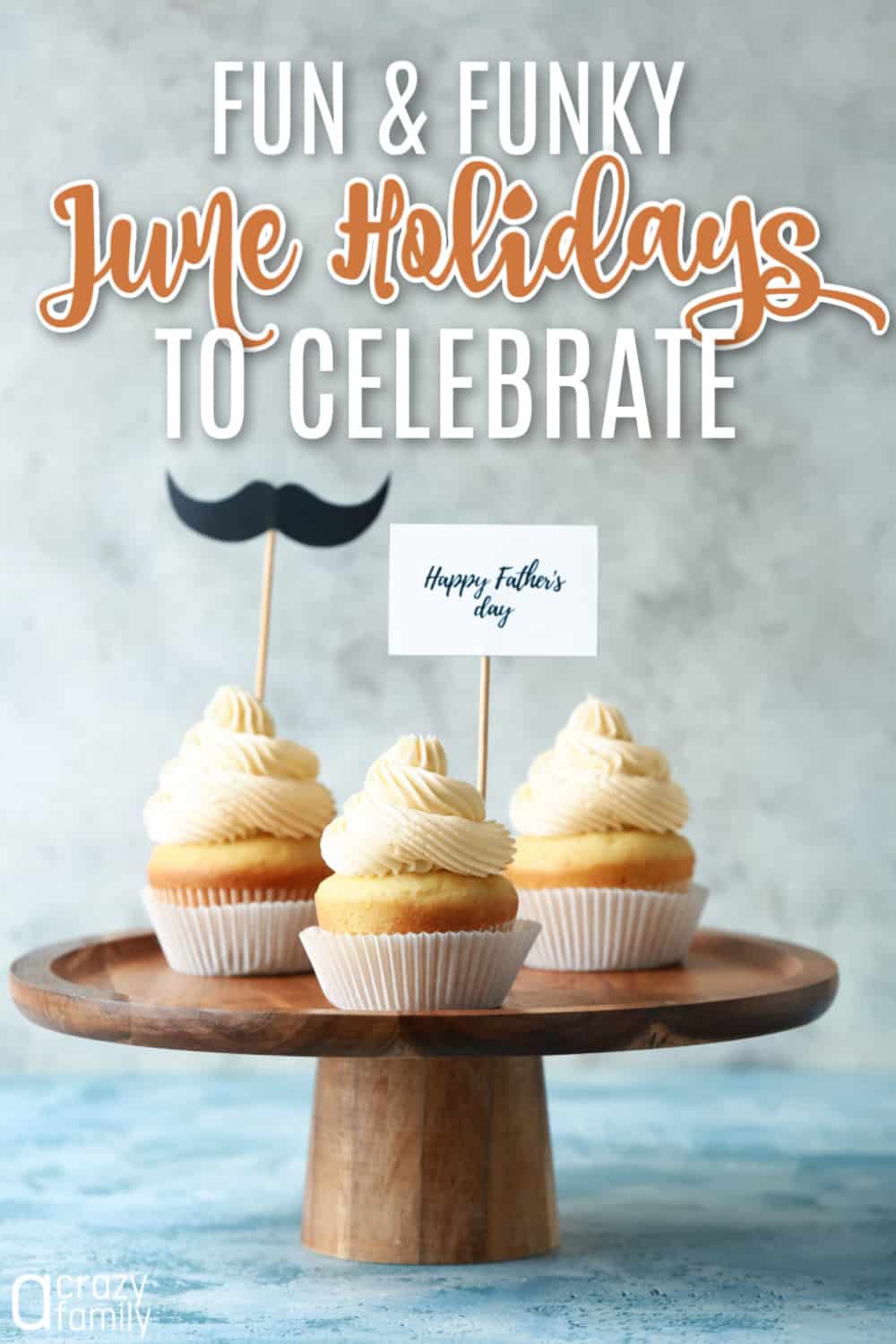 Fun Holidays in June
Check out these fun & random June holidays you can celebrate. From hug your cat day to world juggling day, there's a great reason to gather your friends or family and have a little fun.
June 1: Say Something Nice Day – Pay someone a compliment
June 3: National Egg Day – Try an egg and spoon race and enjoy eggs for breakfast or dinner!
June 4: Hug Your Cat Day
June 5: National Donut Day (1st Friday) – Go on a donut run, Eat donuts for breakfast, or Make some delicious doughnuts.
June 6: National Yo-yo Day – Play with yo-yos
June 7: National Chocolate Ice Cream Day
June 8: Best Friends Day – Send a card to your best friend or give them a call!
June 14: Monkey Around Day
June 16: Father's Day (3rd Sunday) – Make your dad breakfast in bed, or treat them to a fantastic DIY gift.
June 18: World Juggling Day – Practice juggling.
June 18: International Picnic Day
June 21: Summer Solstice (longest day of the year) – Stay up late! Eat ice cream for dinner.
June 22: National Kissing Day – See how many kisses you can give today!
June 23: National Eat at a Food Truck Day – Dinner's easy tonight. Get food at a food truck!
June 24: Take Your Dog to Work Day – Show off your canine!
June 25: Strawberry Parfait Day
June 26: Chocolate Pudding Day
June 29: Hug Day – Make sure you give your loved ones lots of extra hugs today
June 30: Waffle Iron Day – Wrap up the month with a tasty waffle!
So there you have it! You now have lots of fun and funky days to celebrate during the month of June. What June Holidays will you be celebrating??
Hello, I'm Vickie aka The Crazy Family Mom!

The creator of A Crazy Family and a stay-at-home mom of a little boy with a big personality. I love to share real food recipes, parenting tips & encouragement, fun kids activities, and so much more! Plus, I am thrilled to provide you with a space to celebrate all that is awesome (and a little crazy) in the world.