Some links in this post are affiliate links. If you buy from one of our links, we may earn a commission.
There are many reasons to celebrate in January! The new year has begun, it's cold outside, and Valentine's Day is just around the corner.
So grab your friends and family and get ready as there are lots of fun things to do this month. Check out some of the highlights below.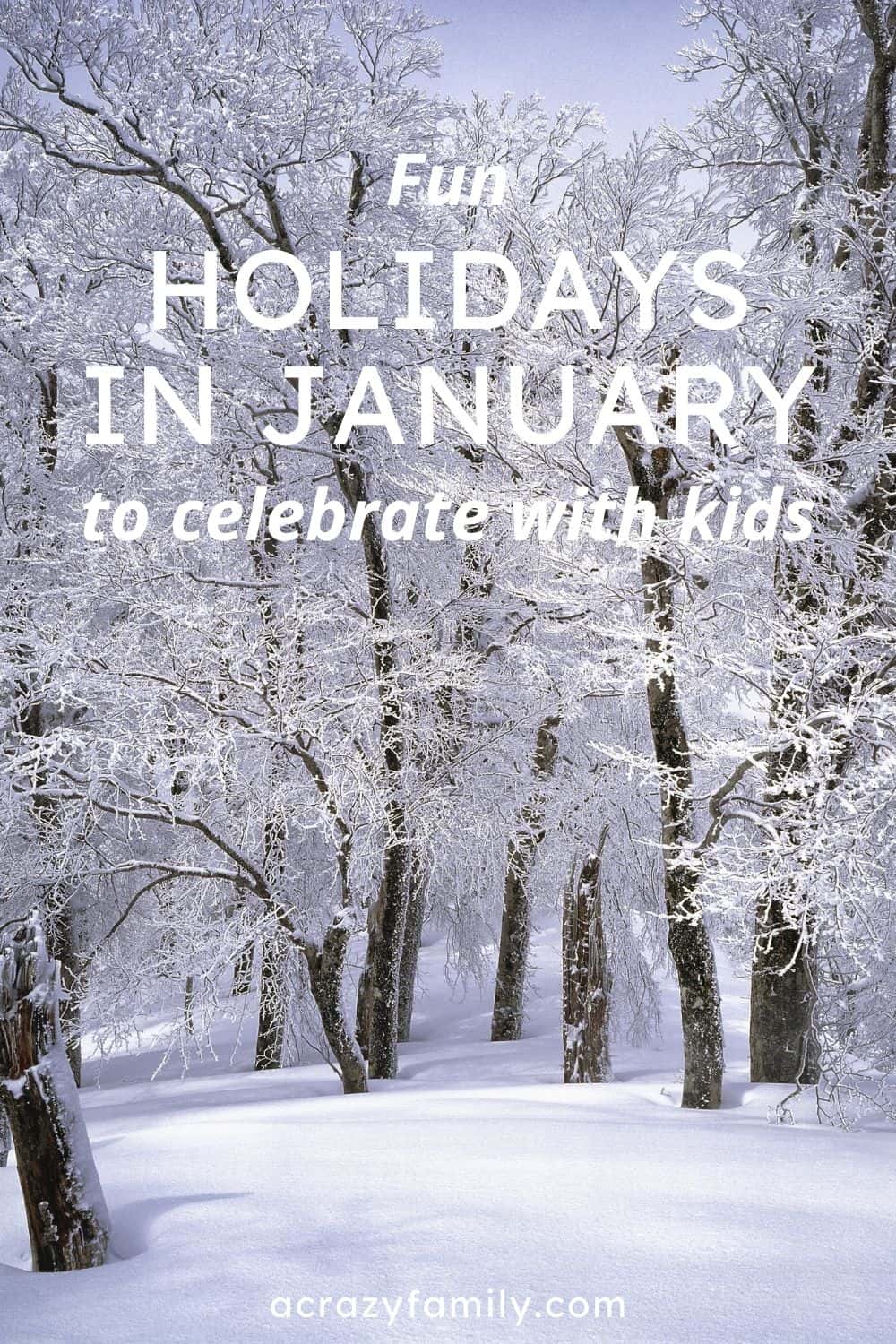 Unique Holidays in January
The holidays may be over, but there are still plenty of fun things to do this month. January is a great time to get out and enjoy all that life has to offer.
From bubble bath day to puzzle day, there's a great reason to celebrate this month and also have a little fun.
January 1: New Year's Day – Set some family goals
January 4: National Spaghetti Day – Eat spaghetti for dinner.
January 5: National Bird Day
January 8: Bubble Bath Day – You've earned it… take a bubble bath!
January 13: National Sticker Day – Pull out those stickers and create something!
January 14: Organize Your Home Day
January 15: Strawberry Ice Cream Day
January 18: National Winnie The Pooh Day
January 19: National Popcorn Day – Make Popcorn.
January 21: National Hugging Day – Give lots of hugs today!
January 23: National Pie Day
January 24: National Peanut Butter Day
January 26: National Peanut Brittle Day
January 27: National Chocolate Cake Day
January 29: National Puzzle Day
January 30: National Croissant Day
January 31: National Backward Day
So there you have it! You now have lots of unique and fun days to celebrate during the month of January. What January Holidays will you be celebrating??