National Bagel Day: January 15th
This post and its photos may contain affiliate links. As an Amazon associate, I earn from qualifying purchases.
January 15th is National Bagel Day! Toast up your favorite flavor on National Bagel Day. Make them for breakfast, lunch, snack, or all of the above!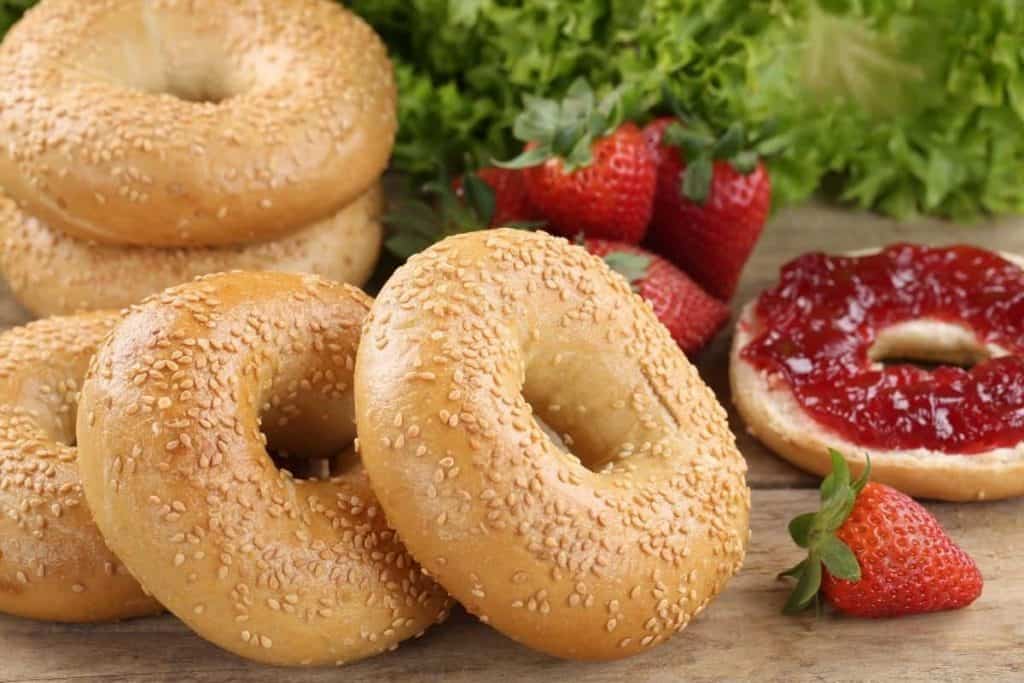 This chewy-on-the-inside-crunchy-on-the-outside bread brings complex flavors to the deli and sandwich bar. They're a staple in our freezers and a fantastic winter pick-me-up.
Why did the Croissants take the Donuts and Bagels to Disneyland?

They thought it would be fun for the hole family.
Fun Bagel Facts
Bagels are always round with a hole in the middle
Bagels are boiled prior to being baked
The most popular bagel flavor is plain
Today, bagels are enjoyed in a variety of ways and topped with many different ingredients including cream cheese, avocado, peanut butter and bananas, deli meat, jelly, hummus, salmon, or marshmallow fluff.
How To Celebrate National Bagel Day
Eat a bagel
Pretty easy! Have your favorite bagel combinations. Try new combinations. Do you like yours toasted or not?
Host a bagel party
If you're at work or have a group of bagel-loving friends, then host a bagel-making party with your fellow bagel lovers and lay out a spread of everyone's favorite toppings.
Bake a bagel
Surprisingly simple and rather enjoyable, there's nothing that tastes better than freshly baked bagels straight out of the oven. They may not be quite as round as those that you can get from the grocery store, but we bet they're just as tasty! Give one of the 12 recipes below a try!
Bagel Recipes You'll Love
Breakfast bagels, pizza bagels, za'atar bagels, they all sound so delicious right now. Which one will you choose?
Easy Homemade Bagels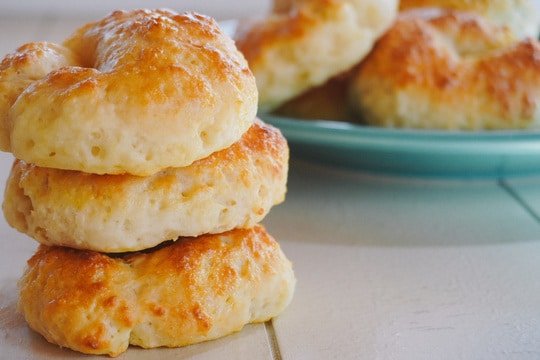 These easy-to-make homemade bagels use only a handful of pantry ingredients and taste just like fresh New York bagels (without all the calories!)

Get the recipe here: Easy Homemade Bagels
Homemade Pizza Bagels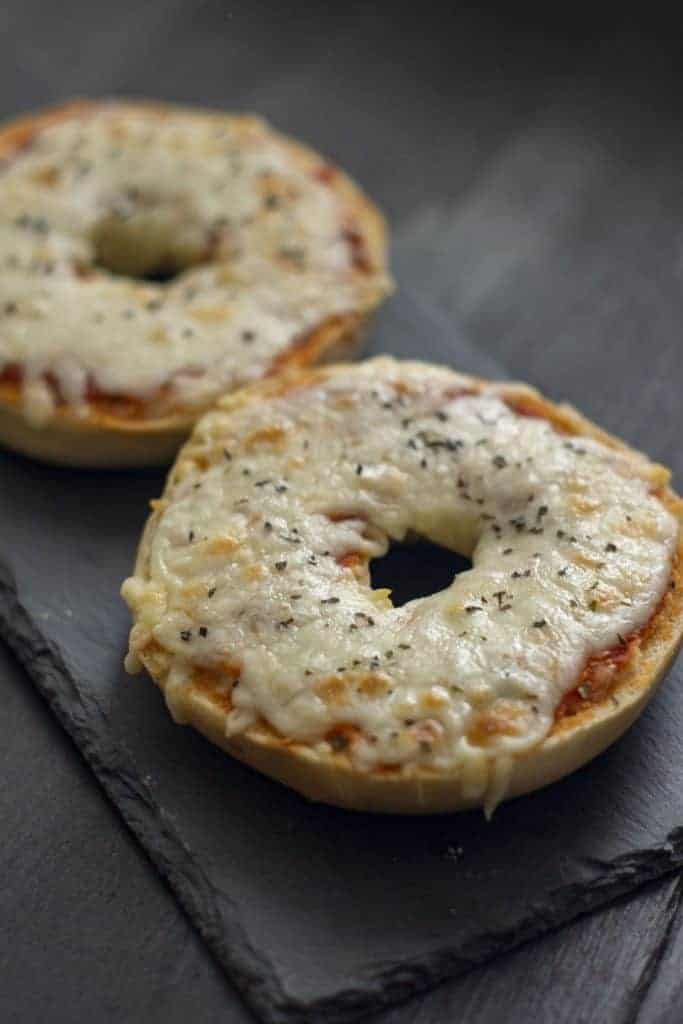 These pizza bagels are fantastic for lunch or dinner or you can even enjoy them as a late-night snack when ordering pizza would not be an option.

Get the recipe here: Homemade Pizza Bagels
Air Fryer Bagel Pizzas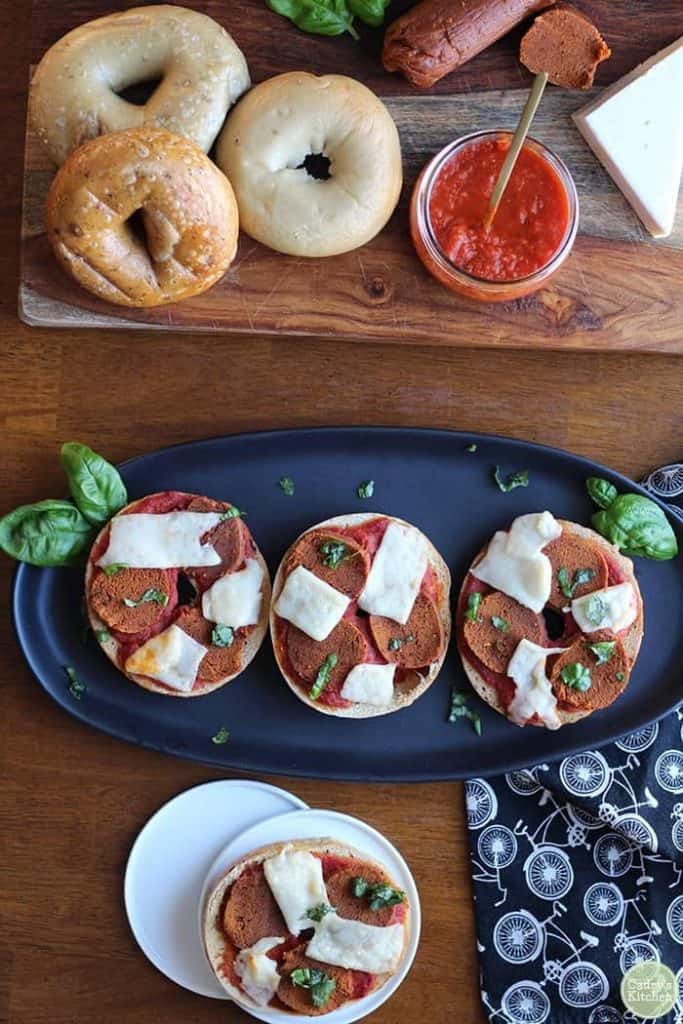 This vegan recipe is so simple, you could get the kids involved with it and everyone can add their own favorite toppings.

Get the recipe here: Air Fryer Bagel Pizzas
Homemade Bagels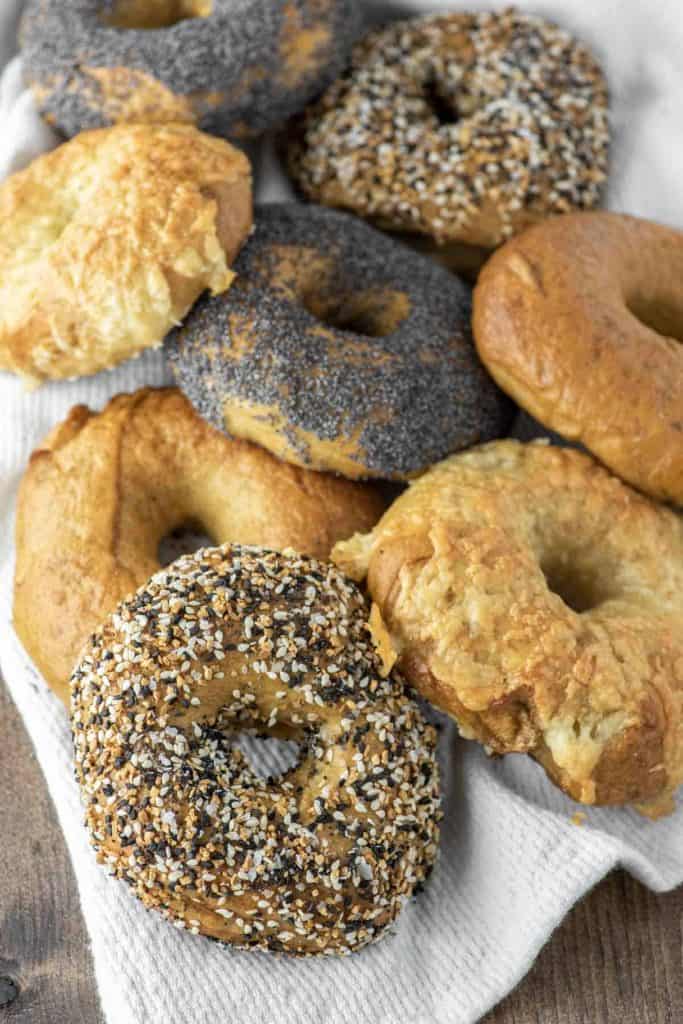 This easy recipe proves that you can make delicious bagels in your own kitchen. And just look at the toppings on those bagels, find out how to make them all!

Get the recipe here: Homemade Bagels
Jalapeno Low Carb Bagels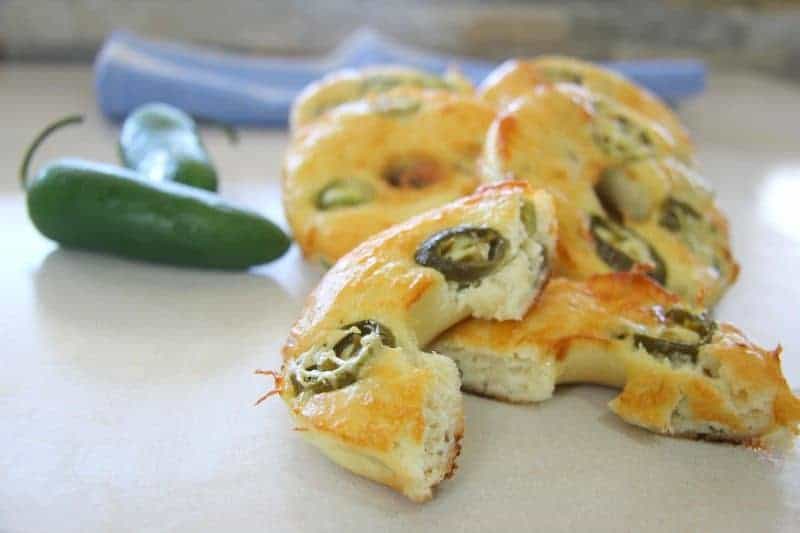 These low-carb bagels are flavored with spicy jalapeno and topped with cheese. Baked with Fathead Dough it is a cheesy, low-carb delight with a hint of spice.

Get the recipe here: Jalapeno Low-Carb Bagels
Sesame Seed Bagels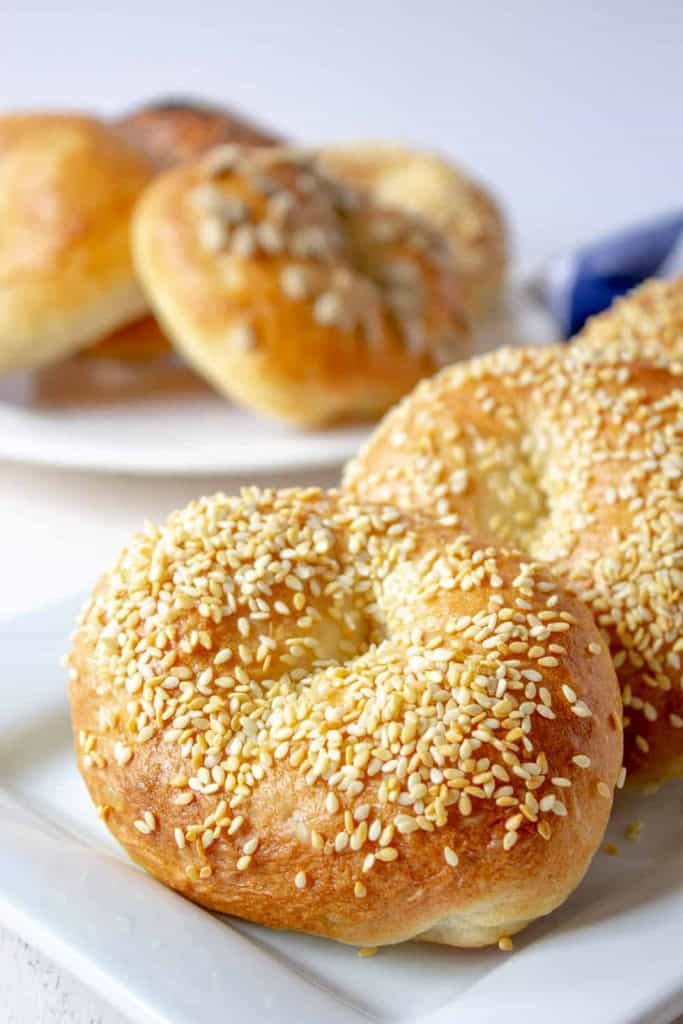 This bagel recipe is absolutely delicious and produces wonderful chewy bagels with the toppings of your choice.

Get the recipe here: Sesame Seed Bagels
Breakfast Bagels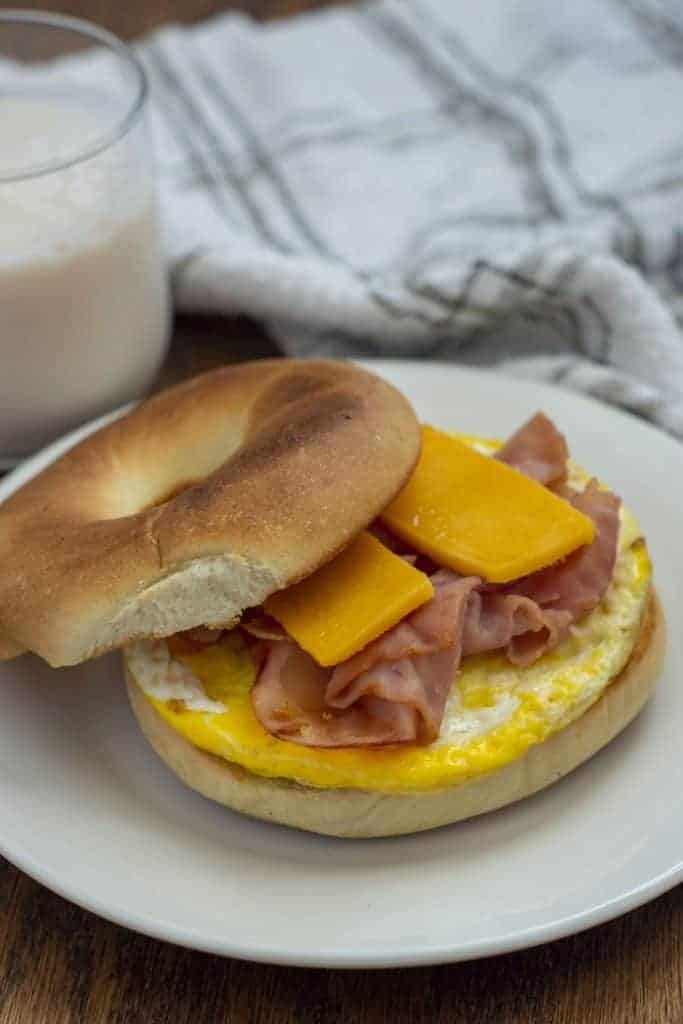 Breakfast Bagels are so easy to make and customizable. These are made with eggs, cheese, and ham but you could also try adding bacon, sausage, or tomato as well.

Get the recipe here: Breakfast Bagels
Za'atar Bagels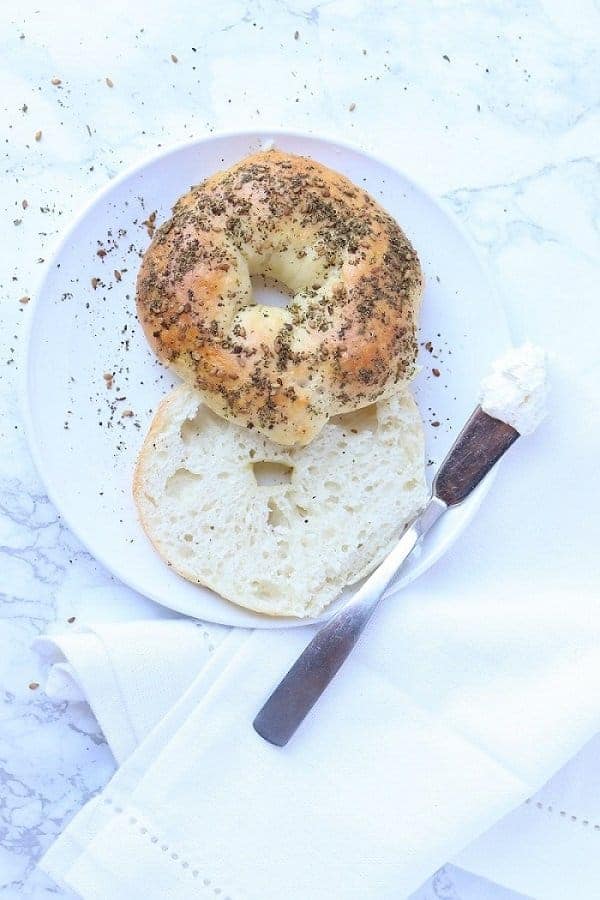 This 4 ingredient za'atar bagel recipe is an easy breakfast! All you need is self-rising flour, Greek yogurt, an egg, and za'atar for the best bagels ever!

Get the recipe here: Za'atar Bagels
2 Ingredient Dough Rainbow Bagels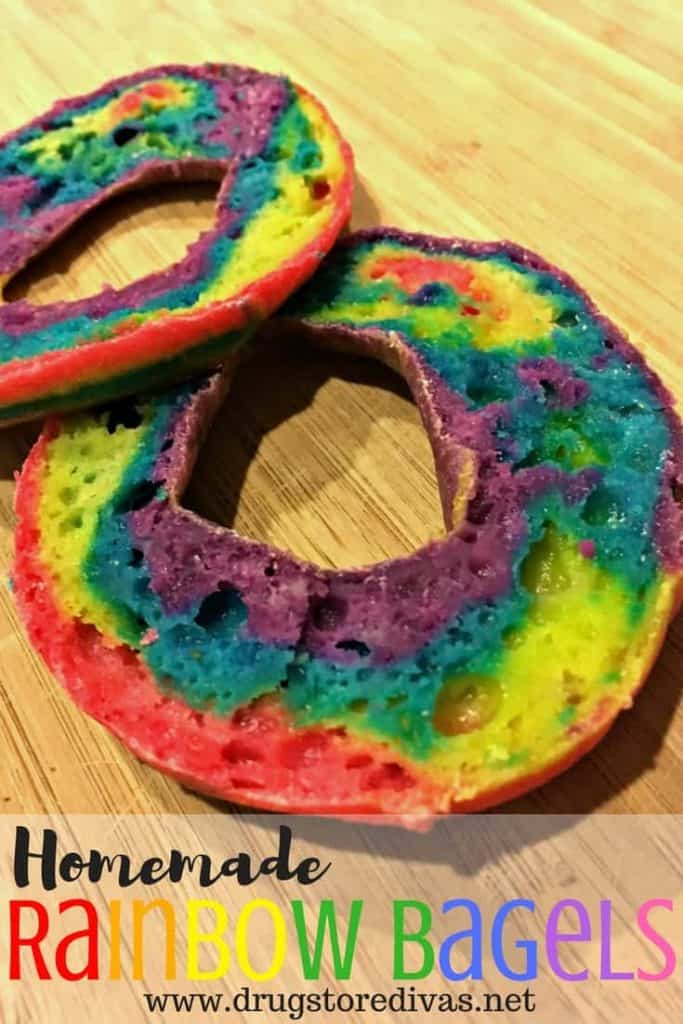 These bagels are beautiful on the outside, but they become incredible when you cut them open. They look like something sort of magical, out of the most colorful magazine pages ever.

Get the recipe here: 2 Ingredient Dough Rainbow Bagels
Vegan bagel sandwich with hummus & vegetables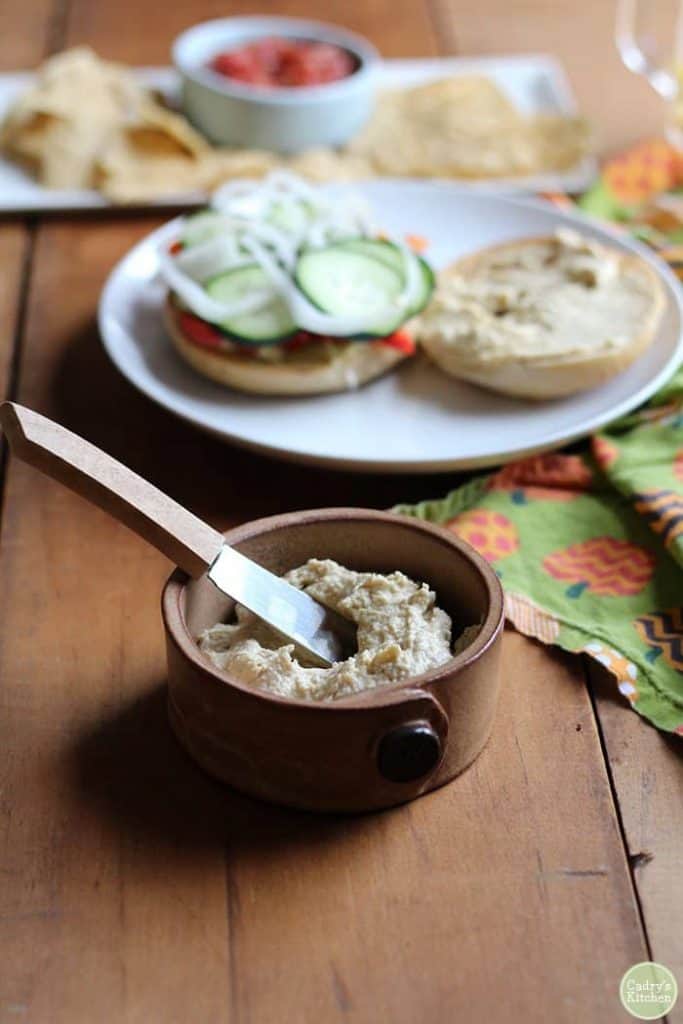 This vegan bagel sandwich is a simple lunch that's ready in no time. Just toast a bagel. Then top it with a slathering of homemade hummus and fresh, crunchy sliced vegetables.

Get the recipe here: Vegan bagel sandwich with hummus & vegetables
THE BEST VEGAN BAGEL SANDWICH WITH VEGAN LOX & CASHEW CREAM CHEESE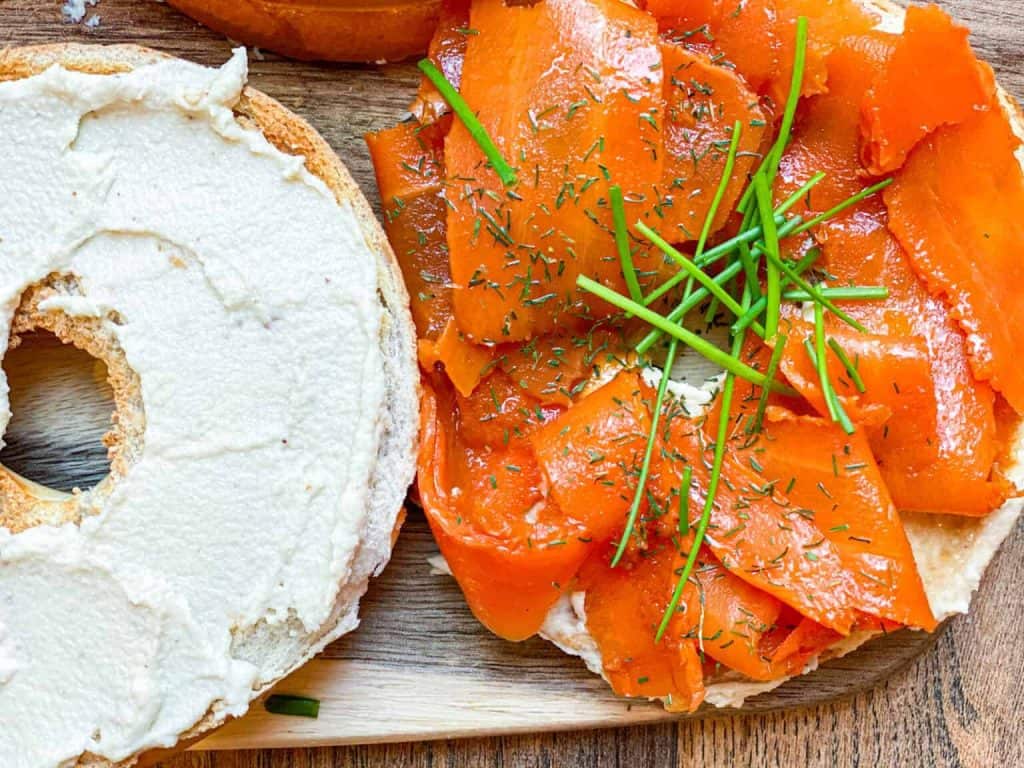 Try this ultimate vegan bagel sandwich recipe loaded with cashew cream cheese and delicious vegan lox. This is one of my favorite vegan lunch ideas.

Get the recipe here: Vegan Bagel Sandwich
Air Fryer Bagels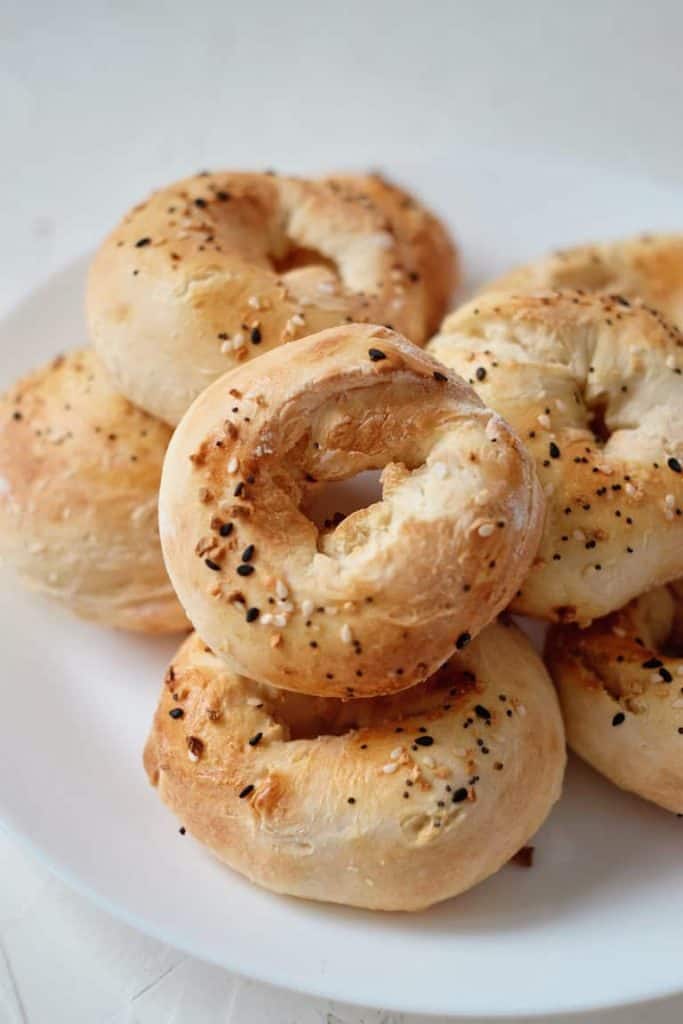 Making delicious Air Fryer Bagels at home is easy and fun! These yeast-free Greek yogurt bagels are done in under an hour and have that perfectly soft and chewy bagel texture.

Get the recipe here: Air Fryer Bagels