Summer Party Themes for Kids
By: Vickie | Updated: 15th July 2022
There are some fun summer party themes for kids that you can put together for birthday parties and summer celebrations.
When it comes to party themes for kids, we tend to think of themes that have to do with their favorite characters or things to do. During the summer, we can go with so many different themes that it can be hard to choose.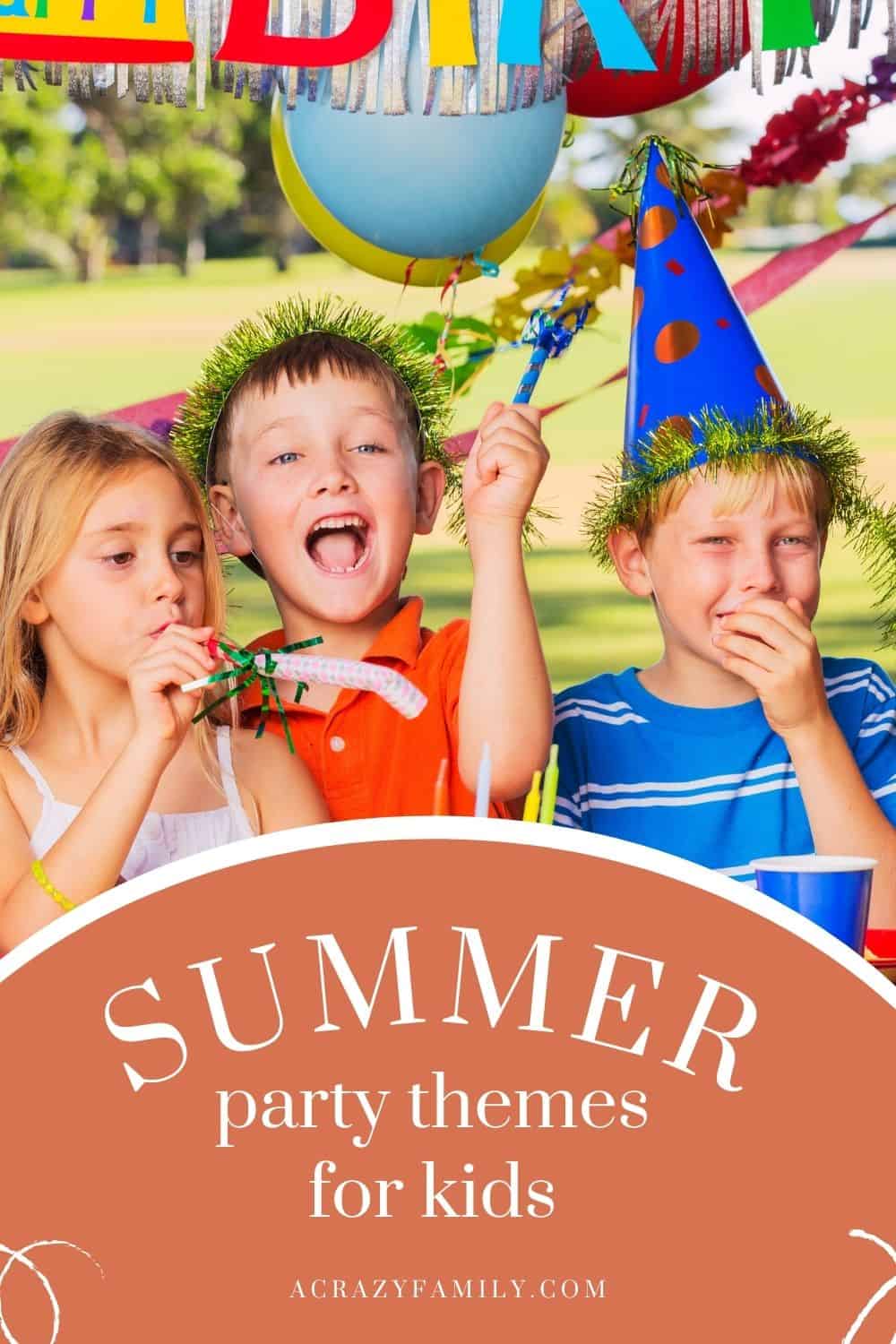 If you're hosting a summer party for kids this year, these themes will be a fun way to get the party started.
We've included a mix of themed summer parties for kids that focus on everything from animals to characters and sports.
Wet N Wild Party
Summer is the time for water play which makes the wet n' wild party theme such a great one. This may be one of the most popular summer party themes for kids, and for good reason.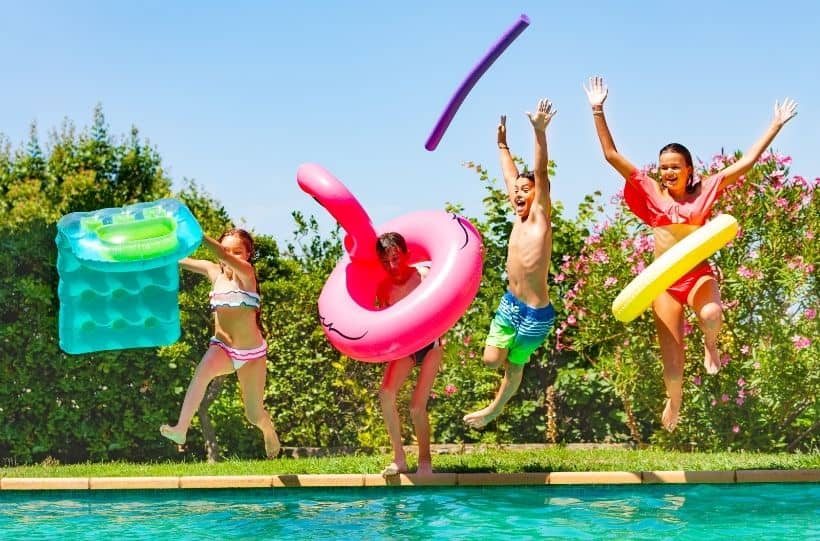 Summer is hot, and playing with water is fun. For the wet n' wild party, you can set up a pool, a slip n' slide, have water guns, and other fun water toys the kids will enjoy playing with.
Gumball Party
Gumball parties can work for both girls and boys. You can find specific gumball colors online for the theme or have colorful rainbow-themed gumballs.
For party favors, have the kids help you make a DIY gumball machine craft. You can serve gumball machine-shaped treats, use balloons to decorate, and create some games focused around gumballs.
Bubble Party
Bubbles! Remember playing with bubbles as a kid and having so much fun as you blew the bubbles and chased them around trying to catch them?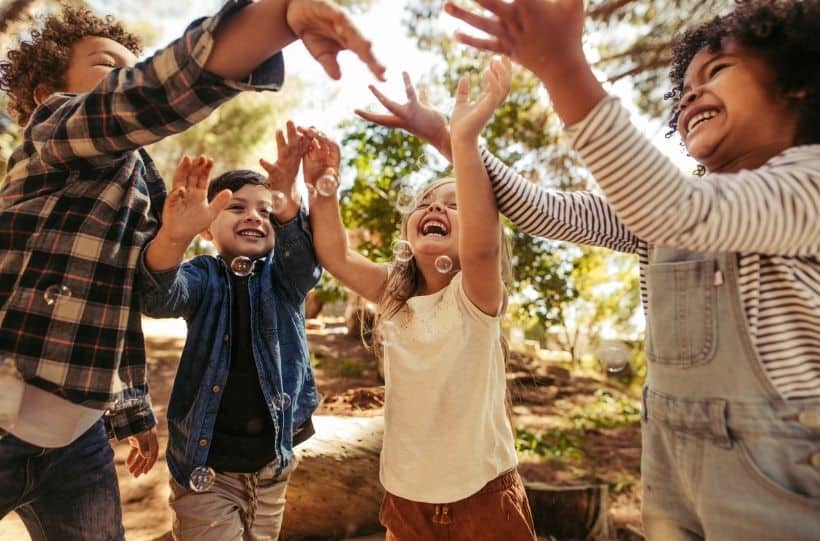 Bring some of that fun to your child by hosting a bubble party. Kids can blow their own bubbles, you can set up a bubble machine, or you can get those giant bubbles for the kids to play with.
Ice Cream Party
Ice cream is the perfect summer treat, so why not take our favorite cold treat and turn it into a party theme! For the party, you can find ice cream designs and party supplies.
For dessert, you can set up an ice cream bar and let the kids put together their most awesome bowl of ice cream ever.
Get various ice cream flavors and toppings so the kids can go wild with their ice cream treats and see how creative they can get.
Backyard Movie Night Party
Grab the popcorn, blankets, and your favorite movie, and set up a fun backyard movie night party for the kids.
Since the weather is warmer, everyone can be comfortable while enjoying the movie and their favorite movie treats outside. You can even think of some games that go with the movie theme for the kids to play.
Pizza Party
When you're a kid, pizza is like the greatest thing in the world. For some of us adults, it still is, so hosting a pizza party still makes sense.
You can have everyone make their own mini pizzas for the party. Kids will have a blast rolling out the dough and adding their own toppings.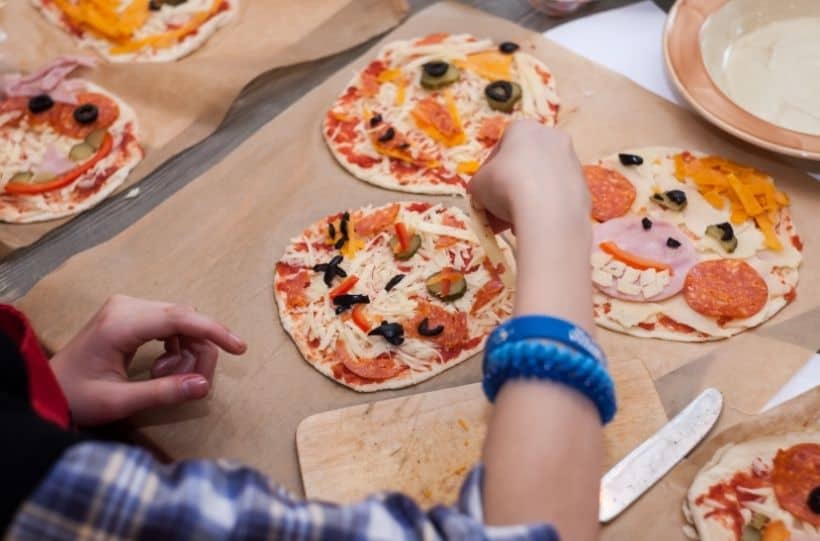 If you'd prefer to save some time and enjoy more games or activities, ordering pizza from a local pizza place can be a great choice. Either way, the kids will love it!
Art Party
Let the kids get creative by making their own art! Grab the paint and other craft supplies so that the kids can go wild with their art as they have fun getting creative.
You can tailor this to a specific age group by using paper and water paints for small children, while older children can use acrylic paints with more detailed designs. After the party, the kids can take home their masterpieces as a party favor.
Garden Party
The garden party can be a fun way for the kids to celebrate summer and get their hands dirty. You can decorate the area with flowers, and for the activities, kids can plant their own flowers and take them home as a party favor.
For treats, serve flower-themed cupcakes, "dirt" treats, and lemonade.
More Fun Party Themes:
Jungle party
Carnival party
Butterfly party
Woodland themed party
Snowcone party
Mermaid party
Summer can be one of the best times to throw a party. Since the weather is warmer, you can host an outdoor party and have an endless supply of theme ideas.
These summer party themes for kids are just a few ideas to get you started.