15 of the Best 4th of July Cakes & Cupcakes
This post and its photos may contain affiliate links. As an Amazon associate, I earn from qualifying purchases.
You can't celebrate the birthday of America without a birthday cake, and these festive 4th of July cakes and cupcakes are just what you need to make it a real party!
Whether you are looking for a red, white, and blue treat or something that you don't have to bake, everyone will love these cake and cupcake recipes, even if you make just one or pick a few different recipes to try!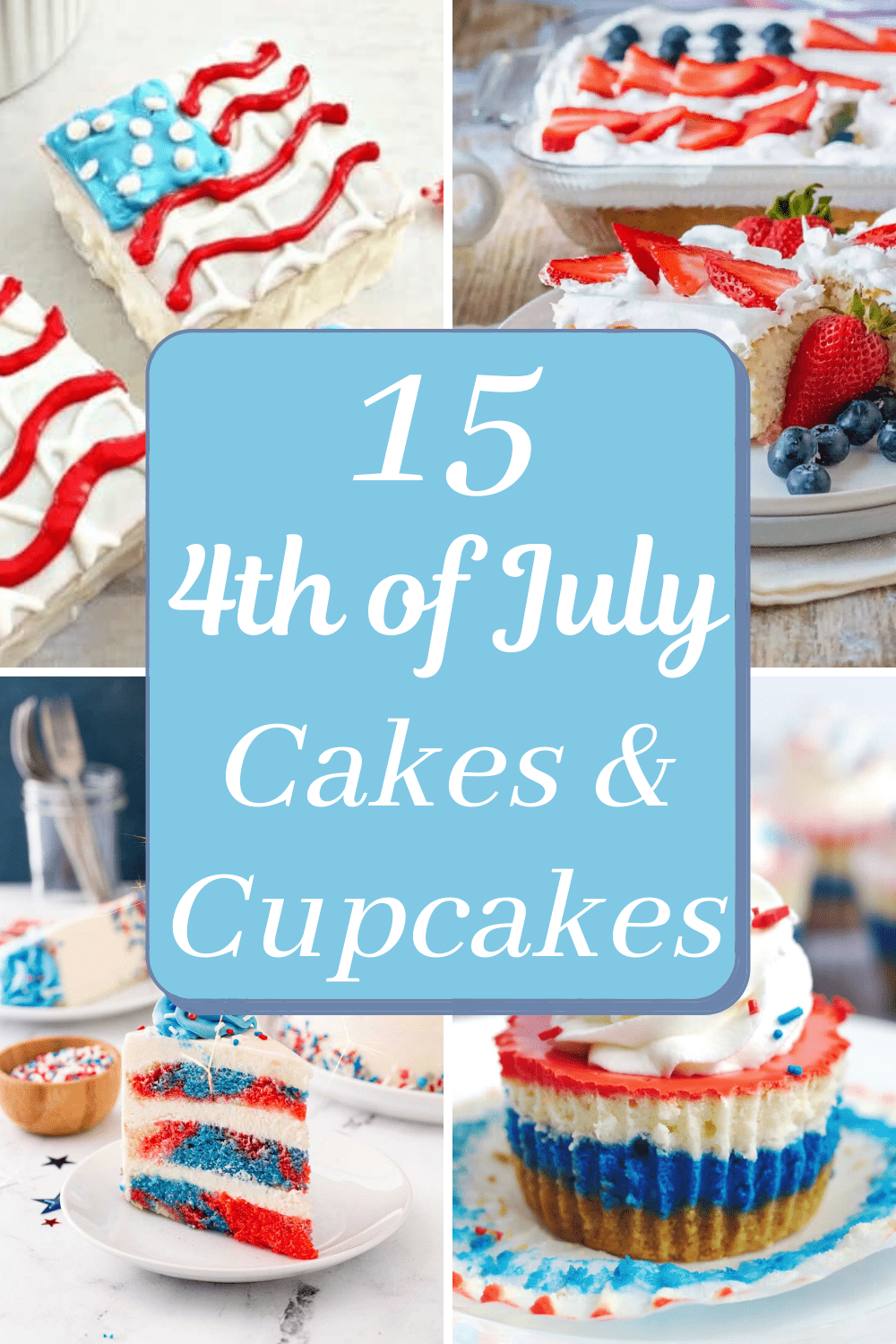 Don't miss one of our favorite patriotic cupcakes – Red, white, and blue sprinkle explosion cupcakes! These delicious cupcakes are perfect for all patriotic summer holidays.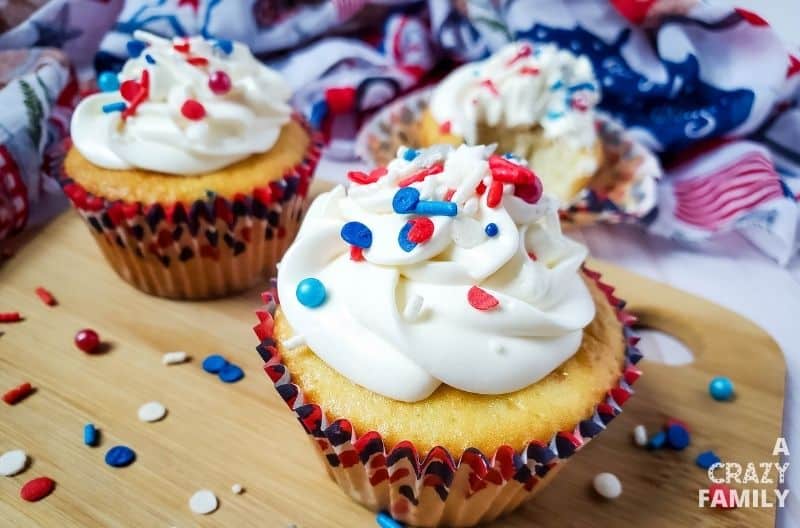 If you are looking for a sweet way to celebrate the 4th of July, these cakes and cupcakes are perfect! Featuring red, white, and blue colors, these patriotic treats are sure to please.
Plus, they're easy to make – so you can spend more time celebrating with family and friends.
We have more ideas for a great 4th of July celebration you may like. Check out these 4th of July Recipes for the Grill and also 4th of July Jello Treats and Desserts.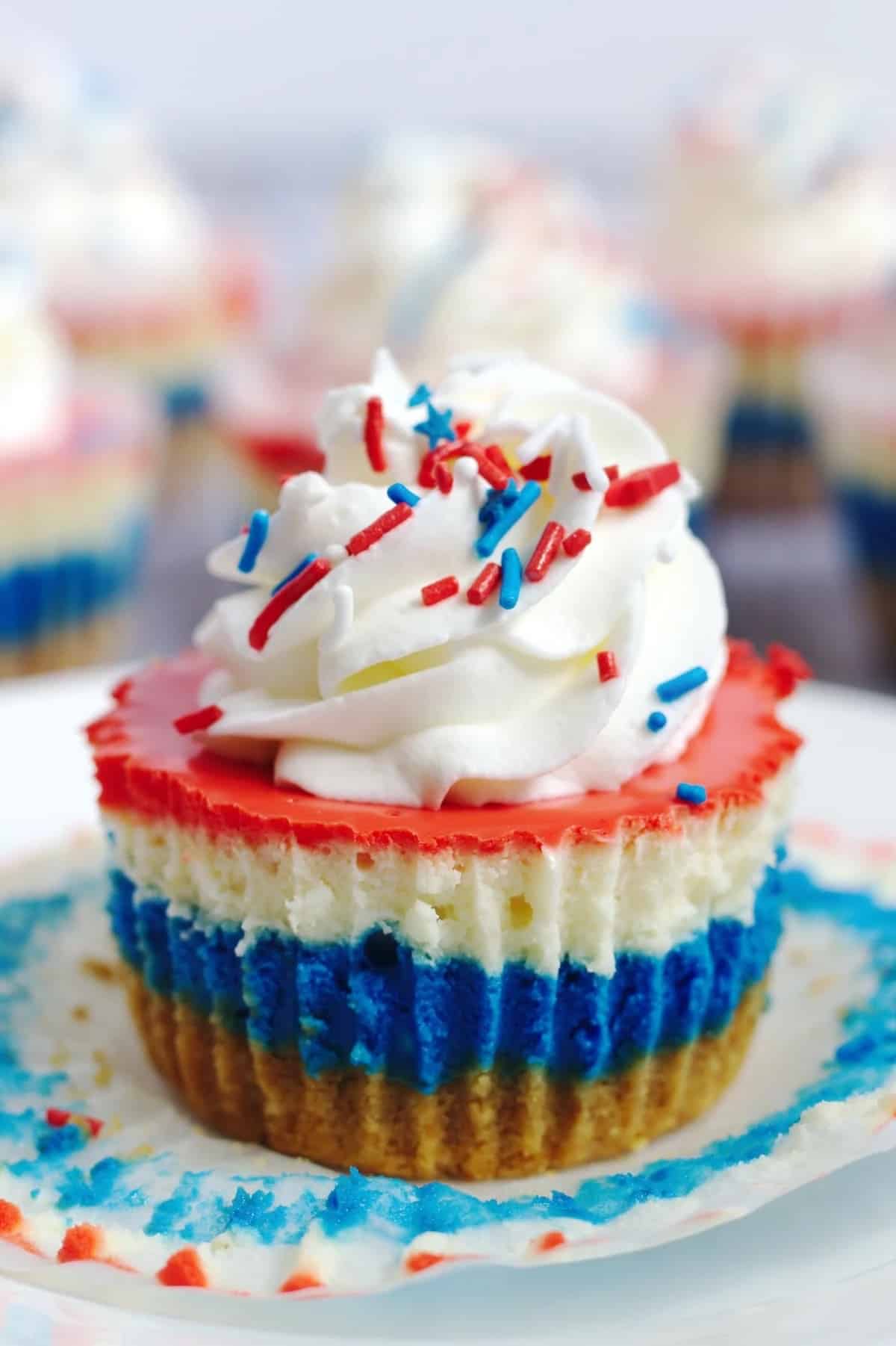 Looking for an easy 4th of July dessert? These fun red, white, and blue mini cheesecakes from Nina kneads to bake are simple, creamy, and perfect for a small crowd.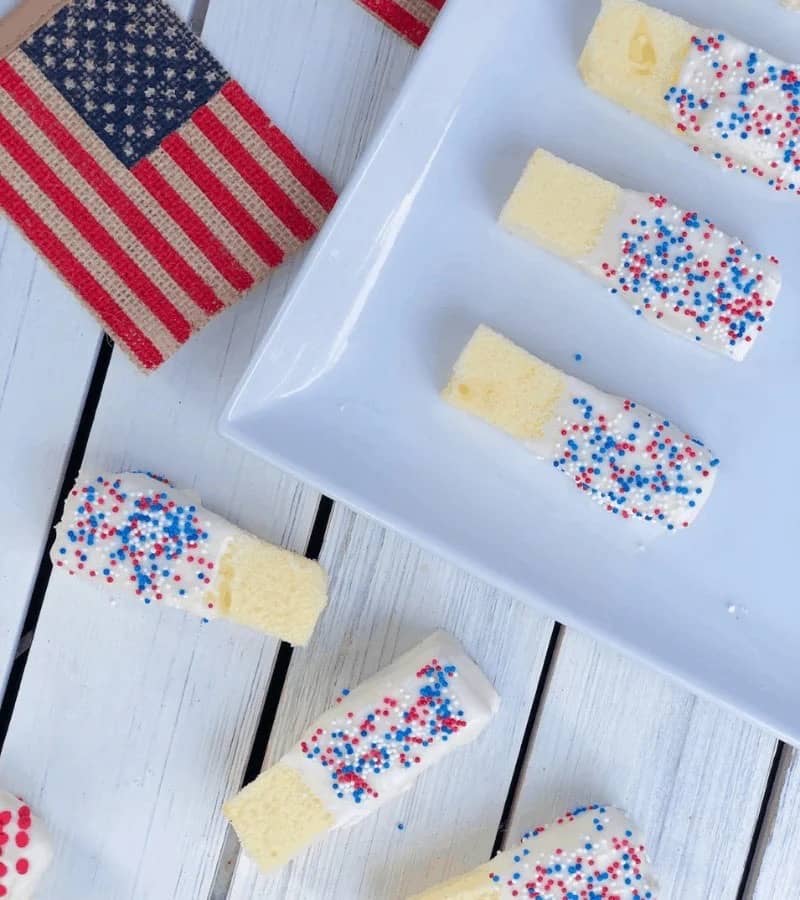 With July 4th around the corner, these no-bake 4th of July pound cake sticks from Aleka's Get Together could not be easier to make! Just 3 ingredients and no baking required, these are the ideal patriotic bite-sized dessert for your next 4th of July party!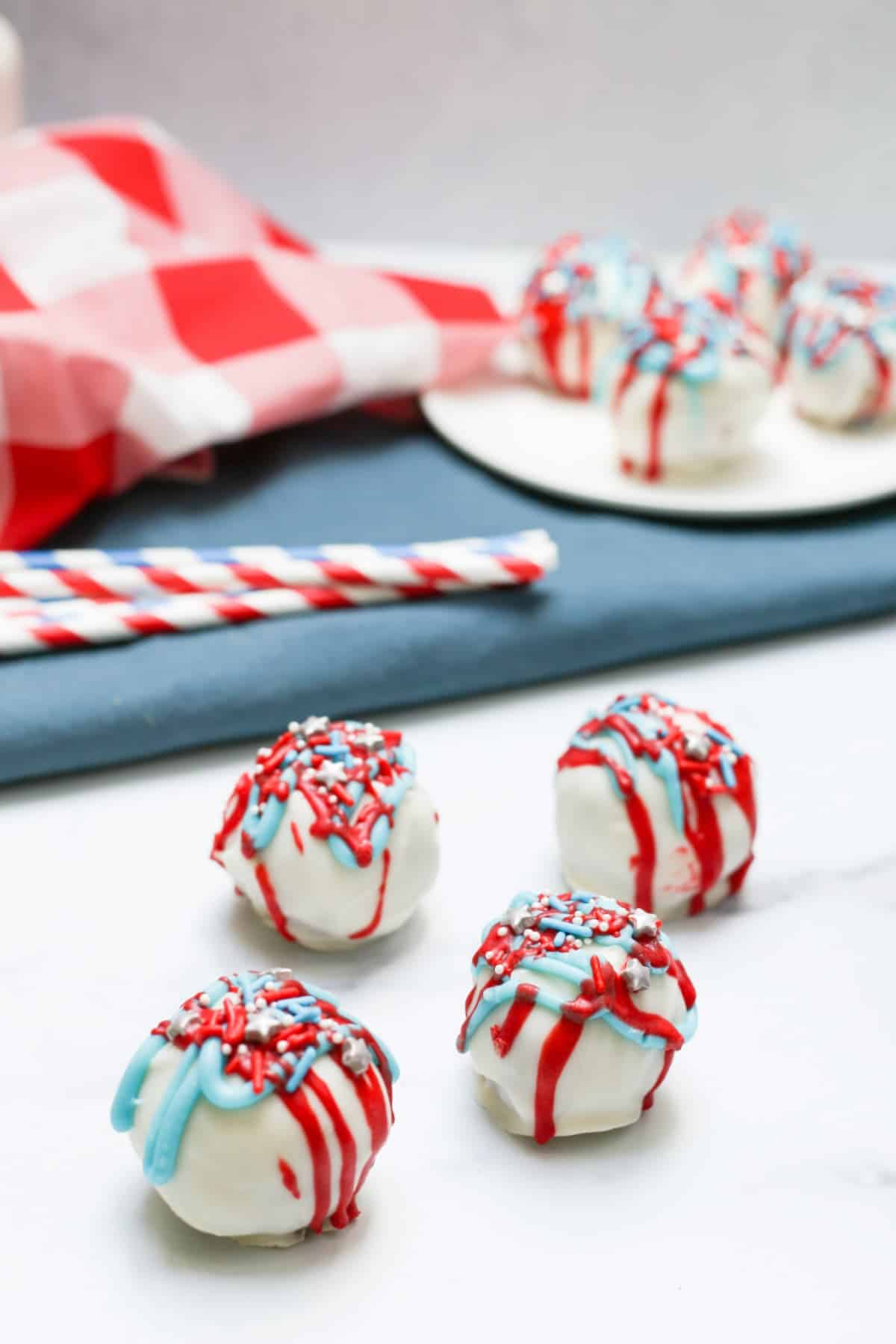 Super easy to make, these bite-size desserts from Fun Money Mom make a fun and delicious patriotic food for summer!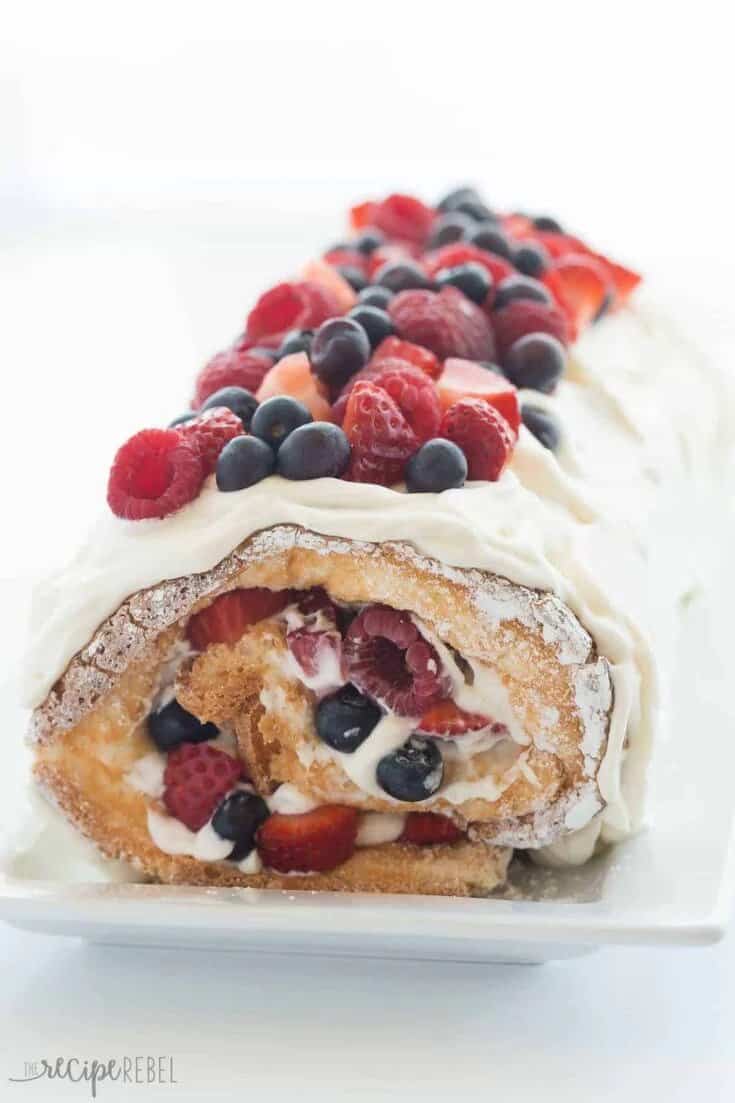 This Triple Berry Angel Food Cake Roll from The Recipe Rebel is an easy red, white and blue dessert (or just red and white!) for the 4th of July or Canada Day, or any day! Perfect with fresh summer strawberries, raspberries, and blueberries.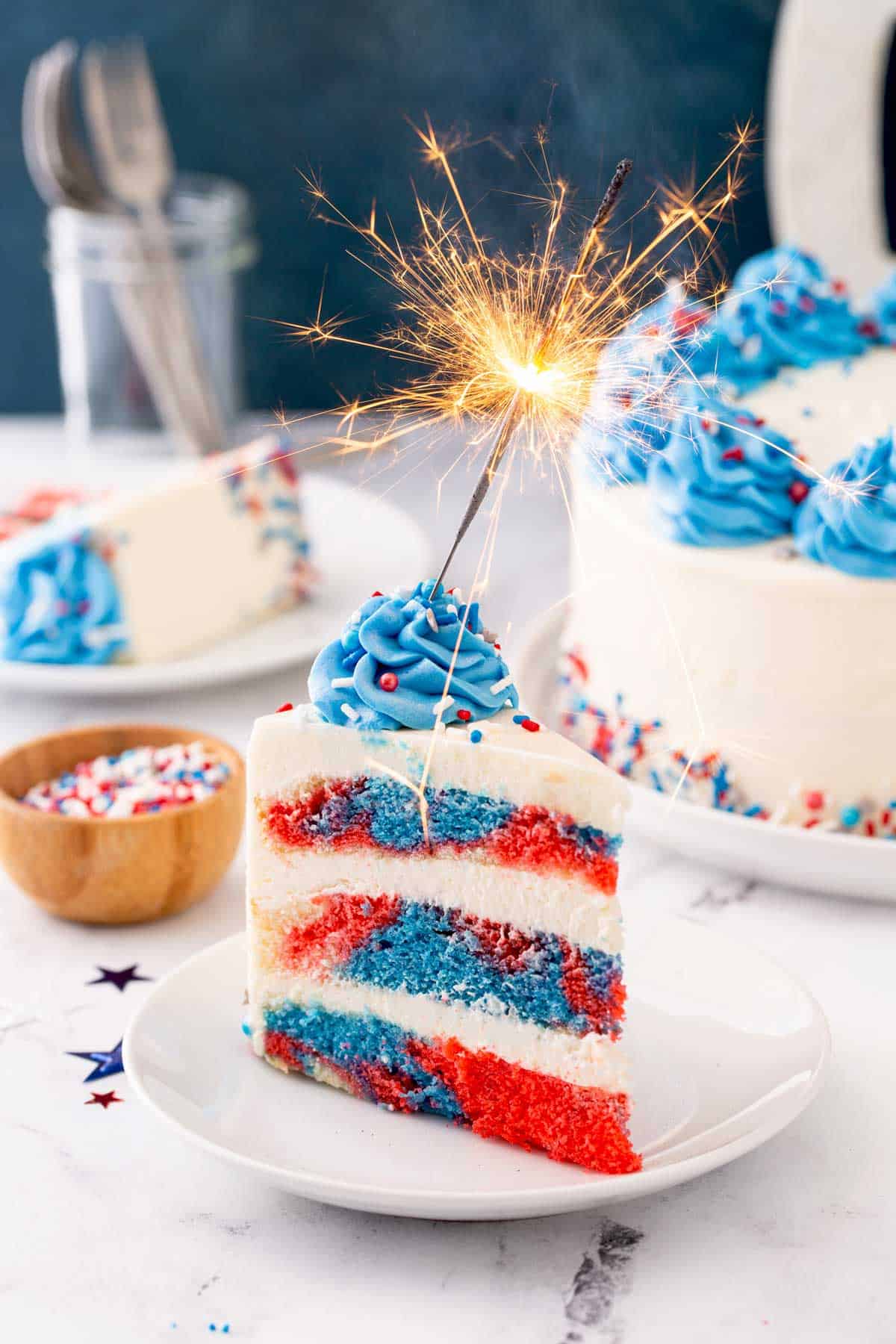 This Red, White, and Blue Marble Layered Cake from Lemon Blossoms is the perfect dessert to serve for the 4th of July or any other patriotic celebration, family gathering, or holiday cookout.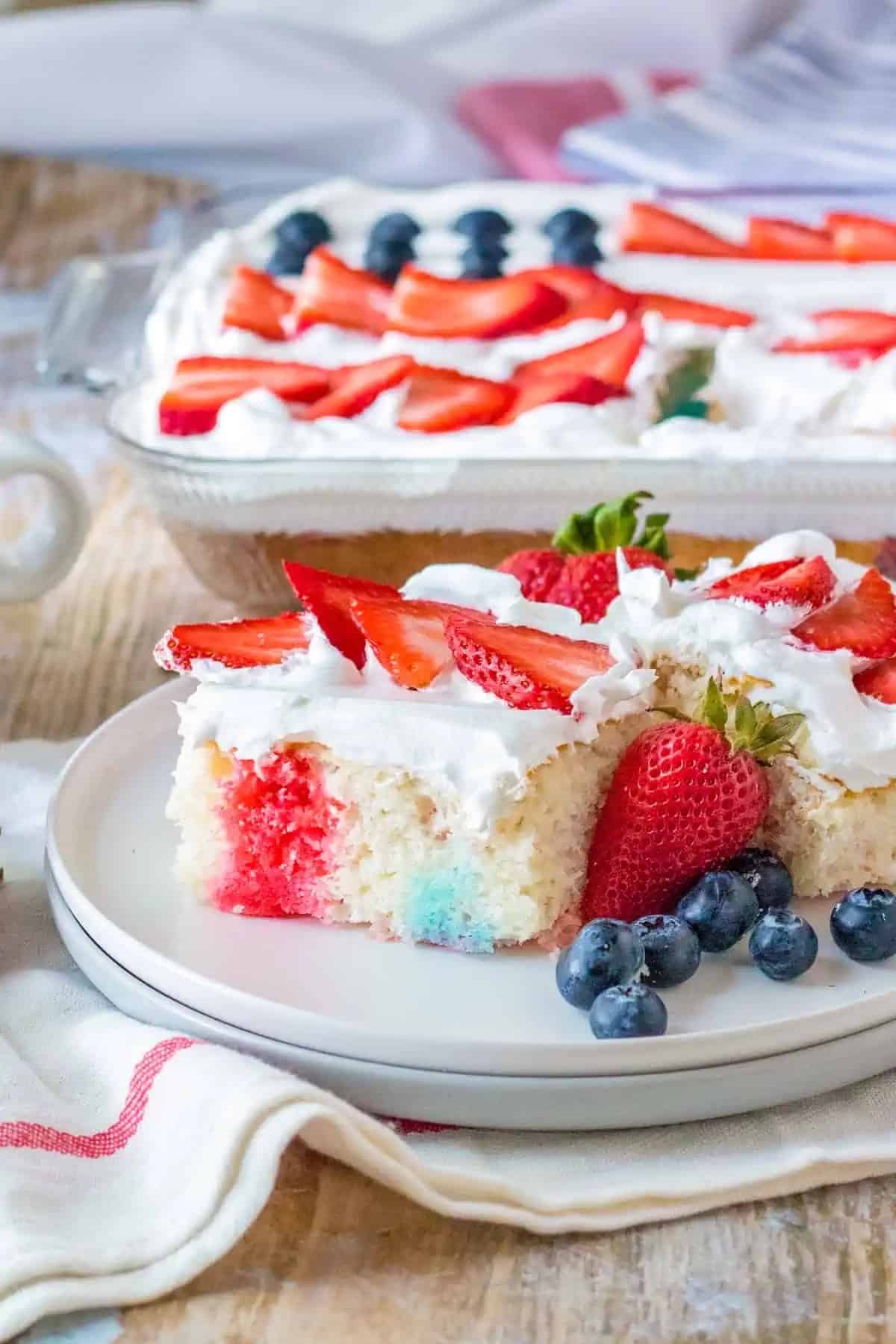 This beautiful 4th of July poke cake from Crayons & Cravings is made with jello and topped with cool whip and an American flag made of fresh strawberries and blueberries.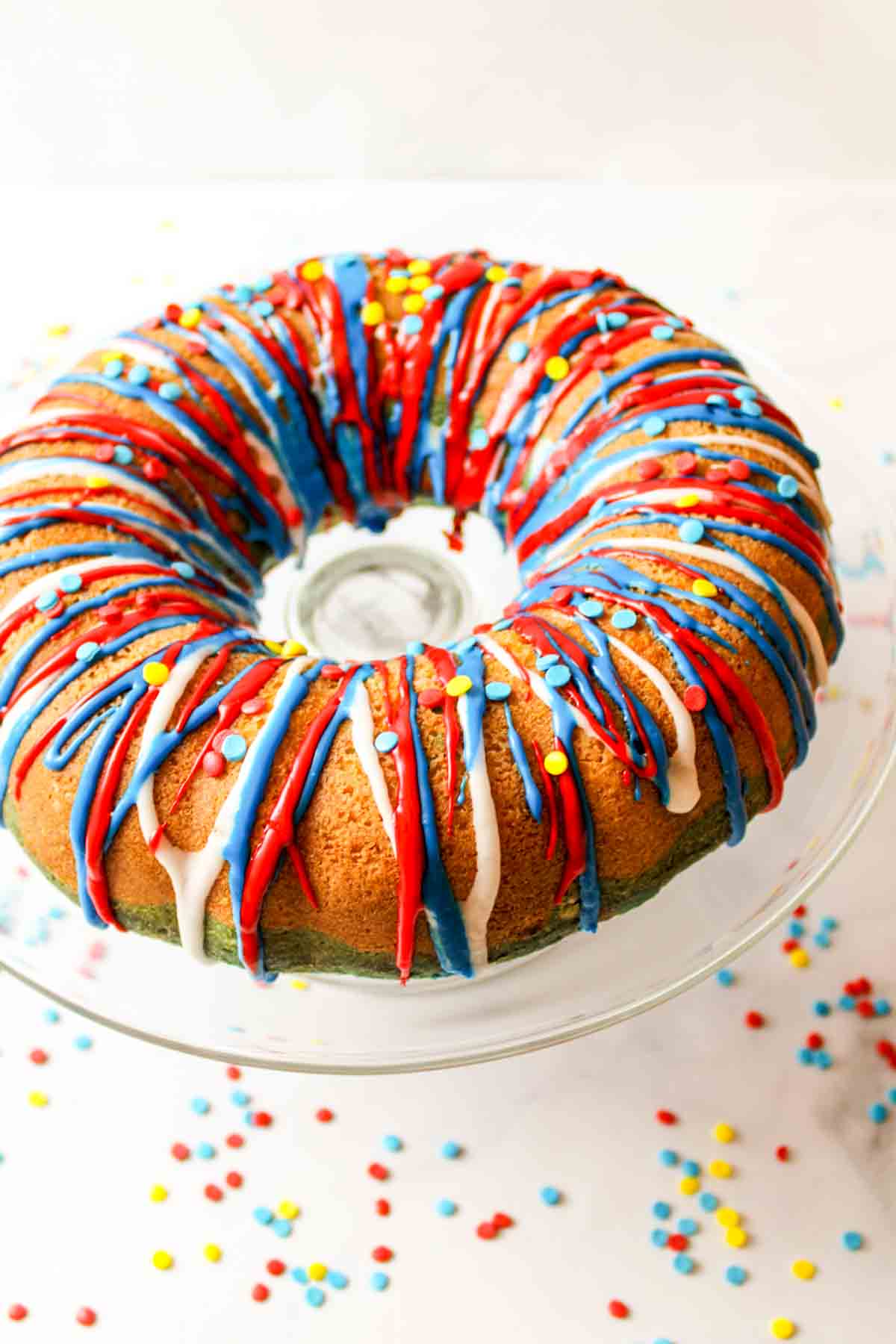 This easy red, white and blue bundt cake recipe from Beeyond Cereal is the perfect patriotic dessert for your 4th of July celebrations. Made with boxed cake mix, food coloring, and a simple powdered guar glaze on top, every bite is flavorful, sweet, and a crowd-pleaser.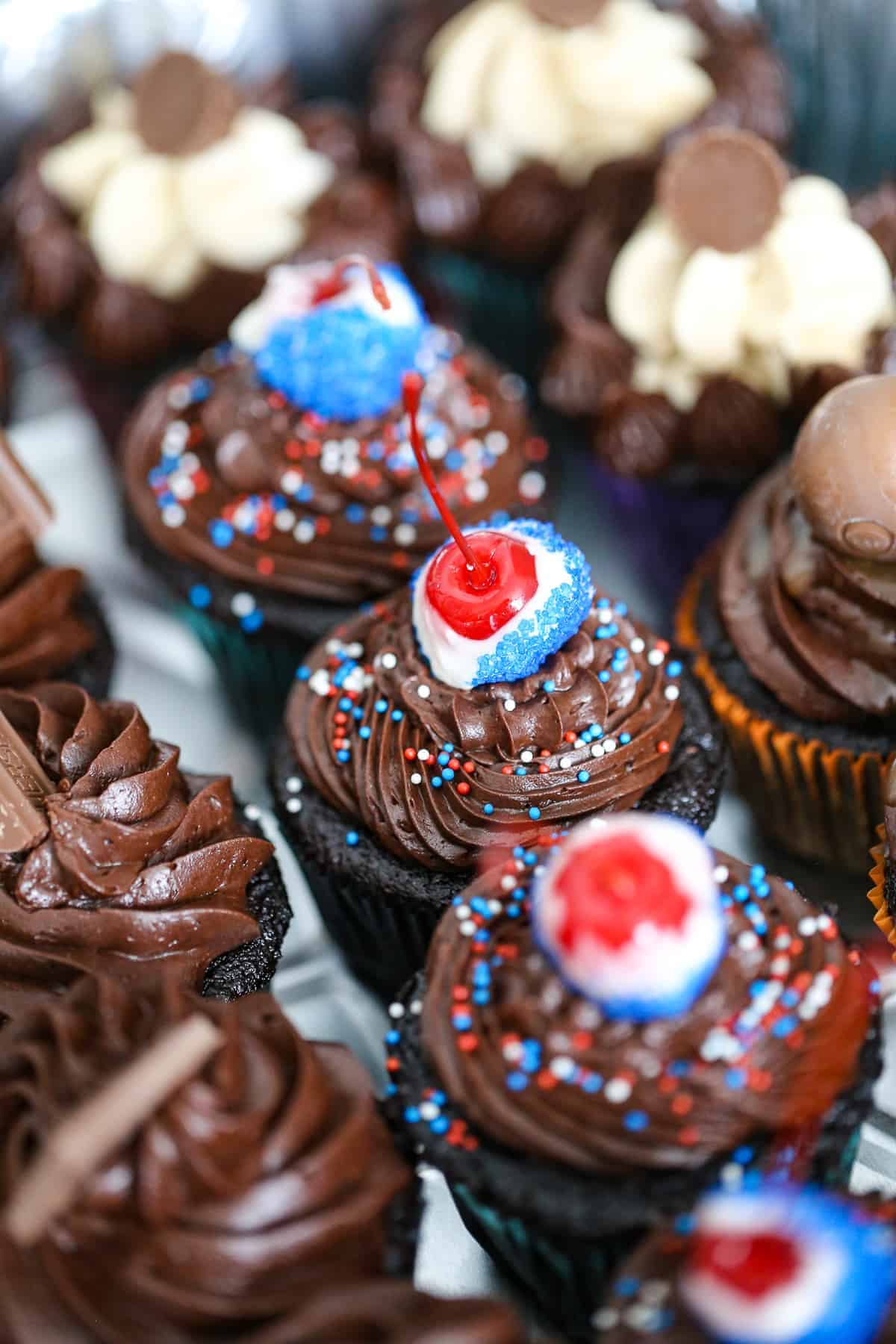 This 4th of July, fire up the party with these awesome red, white and blue 4th of July Cherry Bomb Cupcakes from The Baking ChocolaTess! These chocolate cupcakes are frosted with the best chocolate icing that is quick and easy to make!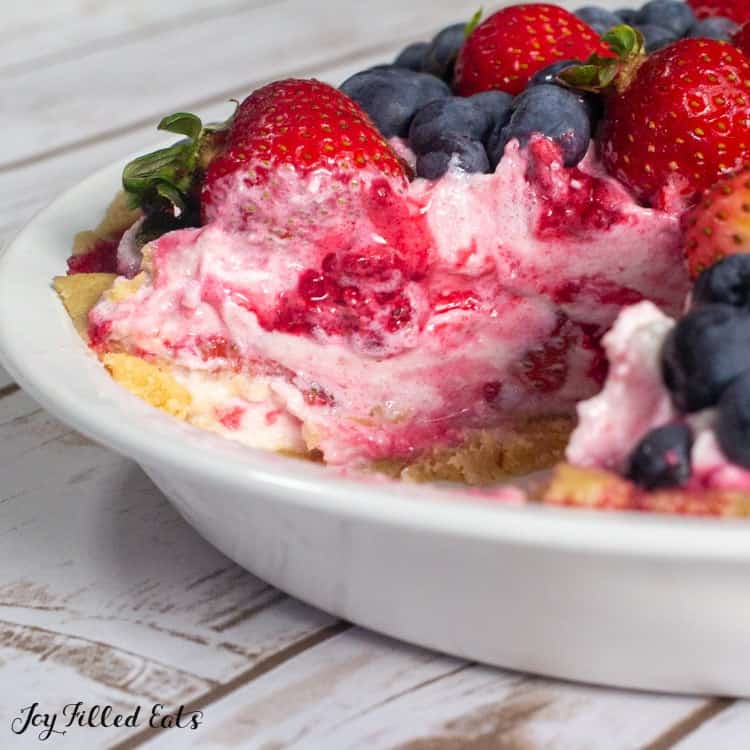 This healthy Cottage Cheese Cheesecake from Joy Filled Eats is creamy, delicious, and bursting with farm-fresh berries. The patriotic colors make it perfect for the 4th of July or any other time of year.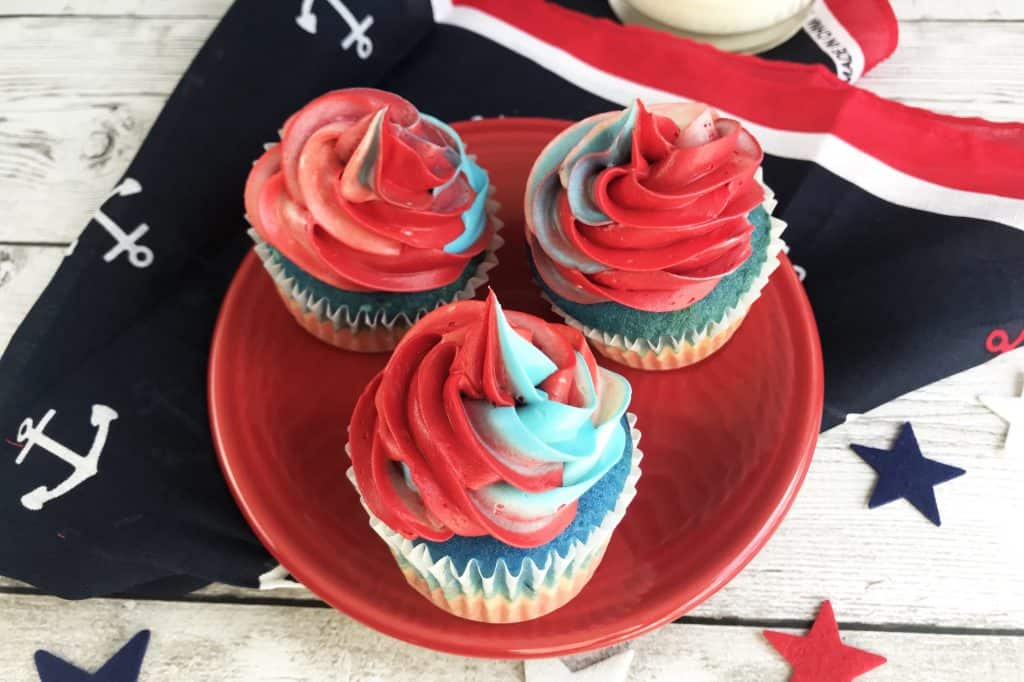 Bring out the red, white, and blue with these cute Patriotic Cupcakes from The Savvy Mama Lifestyle! The cake batter is multi-colored vanilla, and the buttercream frosting swirls together for a final patriotic touch.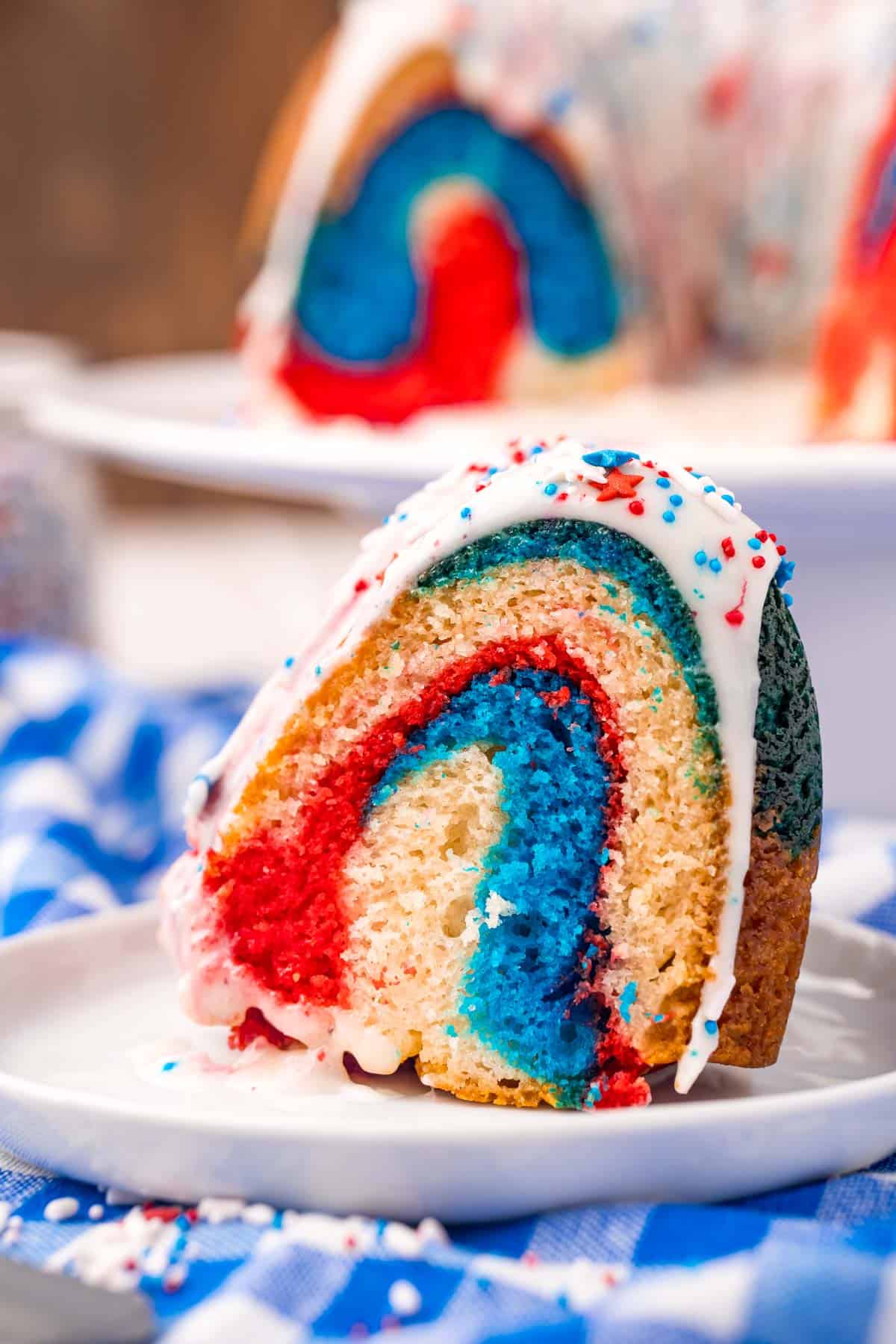 4th of July Bundt Cake from Sugar and Soul combines 5 ingredients with food coloring to make a delicious patriotic dessert that's covered in icing and sprinkles!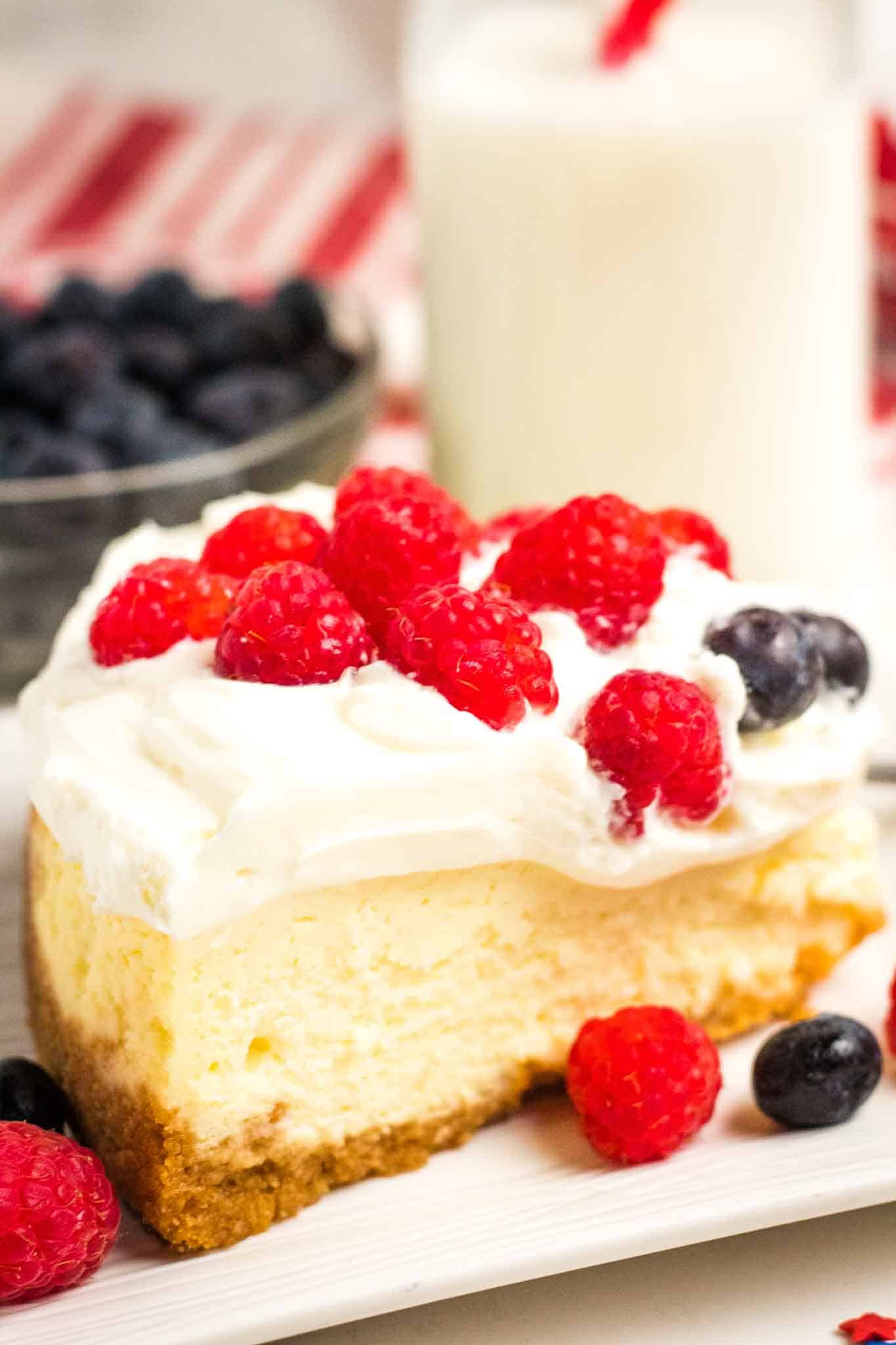 This Red White and Blue Instant Pot Cheesecake from Brooklyn Active Mama is super festive and easy to make. Celebrate Independence Day with this fun treat!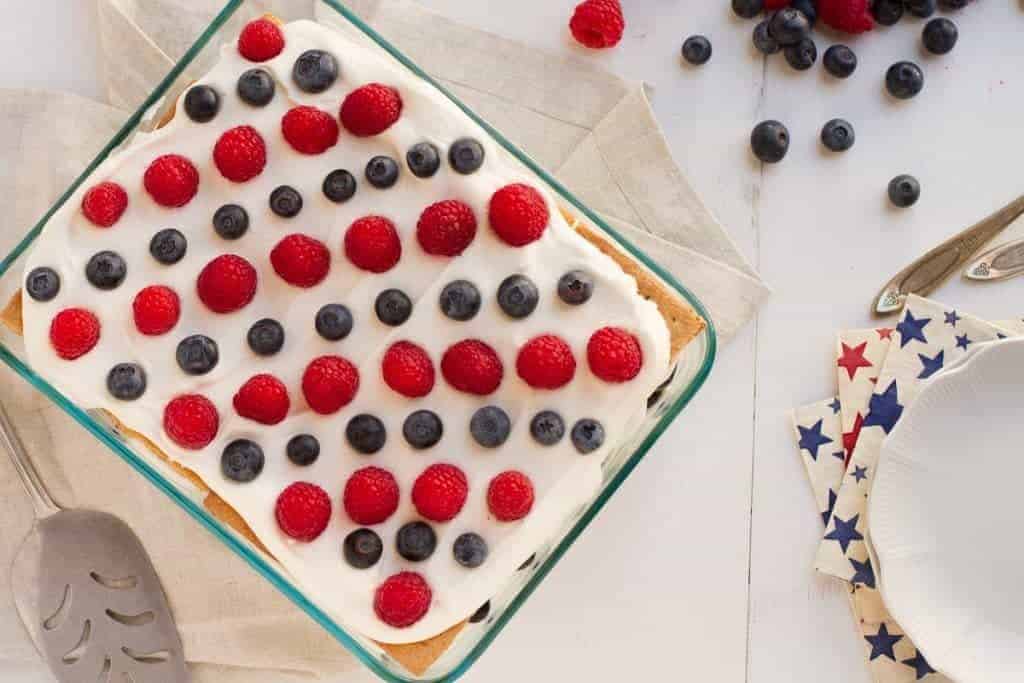 Sure to become a summer classic, this No-Bake Berry Icebox Cake from Cup of Zest is light, easy, and packed with perfectly ripe berries. Lightly sweetened layers of whipped mascarpone cream and classic honey graham crackers make the foundation for this No-Bake Berry Icebox Cake, but between those layers is the star!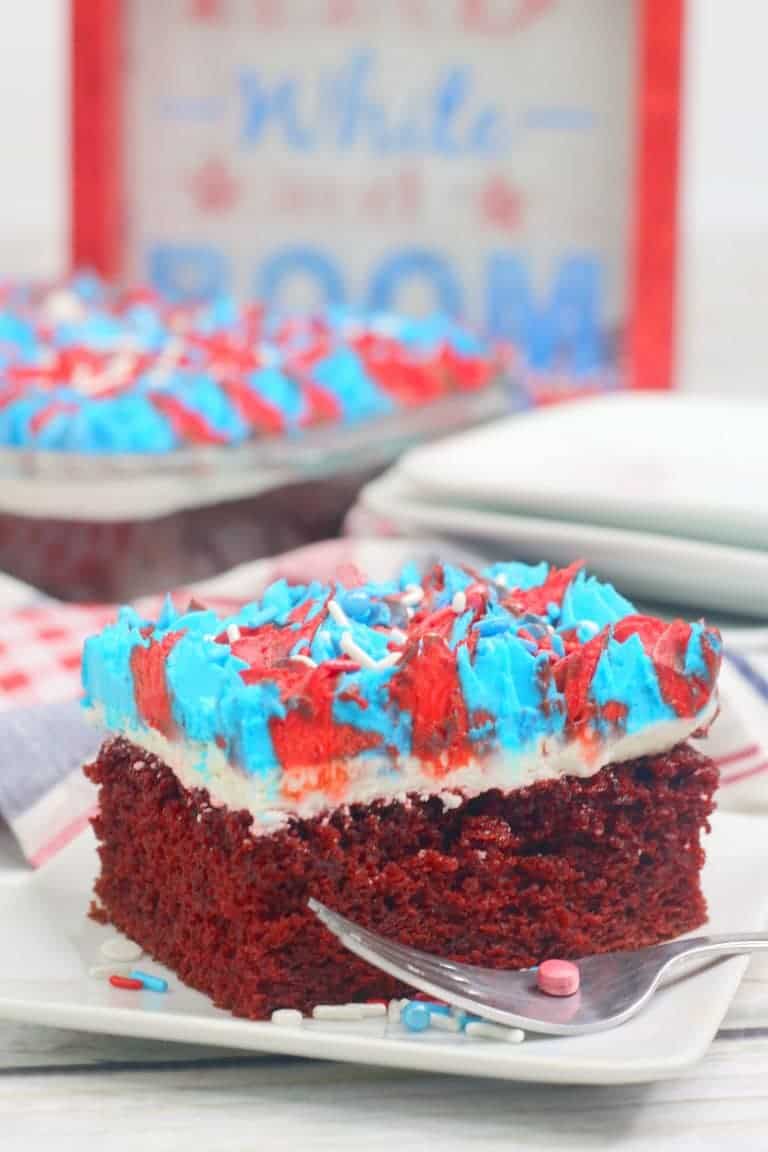 Nothing is better than easy recipes that will feed a crowd…, especially for the holidays! This Fireworks Cake from Fun Happy Home is a super fun red, white, and blue dessert!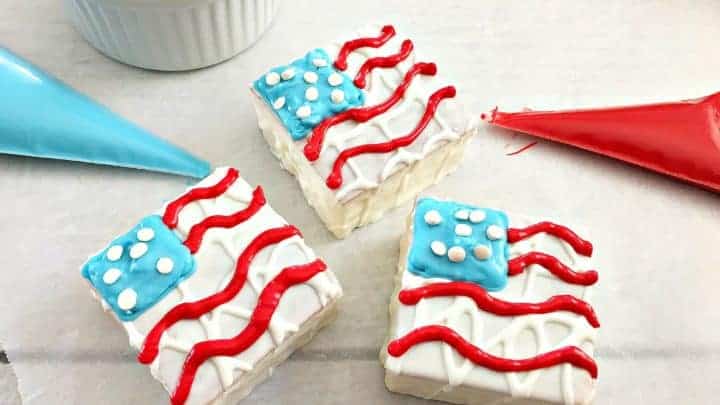 These semi-homemade American Flag Snack Cakes from Dancing Through the Rain are a fun dessert for your next patriotic party! With only a few simple ingredients, these fun treats will be a huge hit!