17 Easy Gluten-Free Casserole Recipes
Casseroles are incredibly easy to make and are the perfect addition to any meal. Try any of these 17 different gluten-free casserole recipes for the next time you want a quick dinner, or need a side dish for a potluck.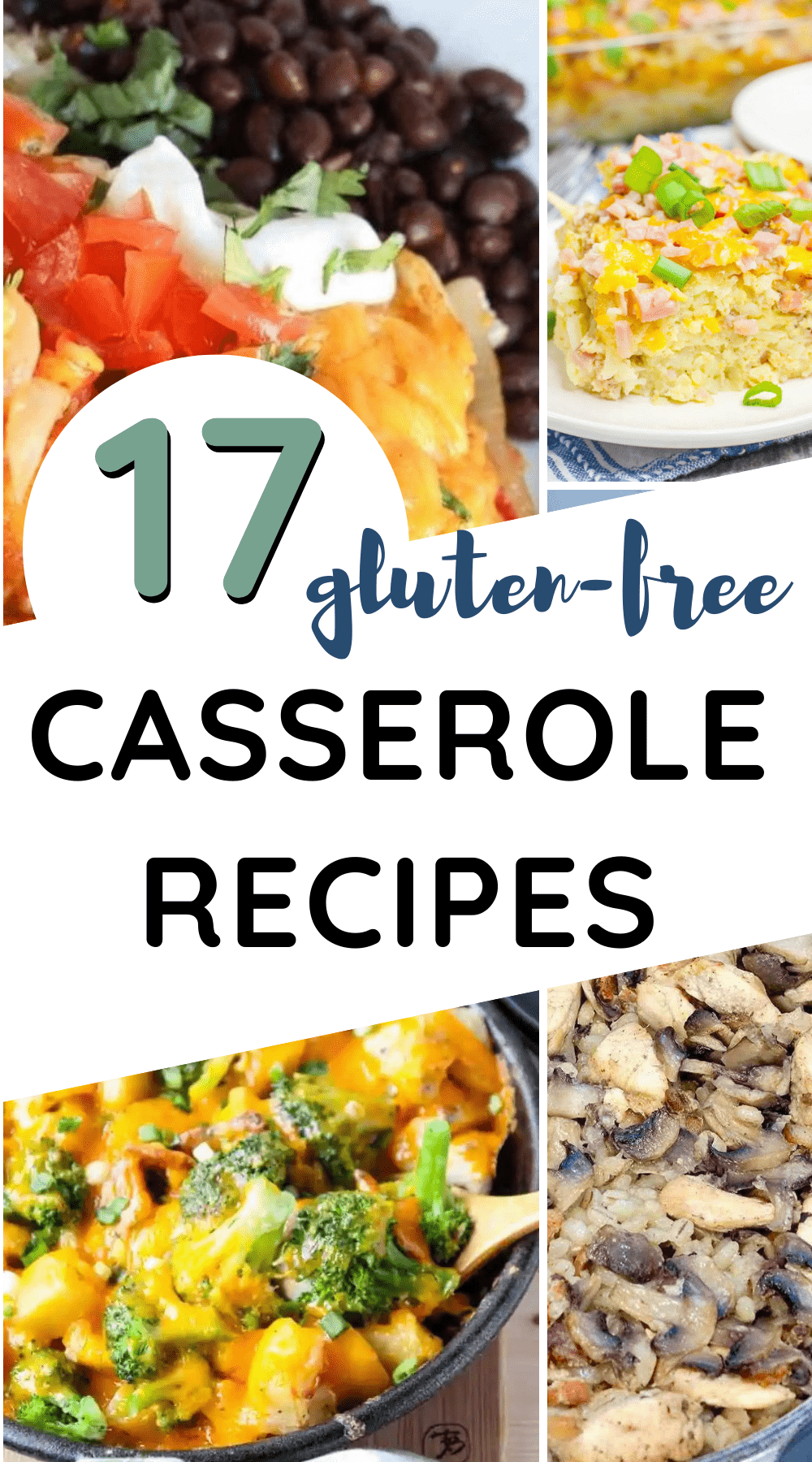 Looking for some delicious and easy gluten-free casserole recipes? You've come to the right place! From shepherd's pie to casseroles galore, we've got you covered with plenty of recipes to choose from.
And the best part is, that most of them are easy enough for a beginner cook to whip up. So get your oven warmed up and check out our favorites below!
And for more yummy gluten-free recipes, you have to check out these Best Gluten-Free Cinnamon Roll Recipes!
Gluten-free tips for making casseroles
Before we get to the recipes, here are a few tips to help you make gluten-free casseroles that are just as delicious as the originals:
Use gluten-free pasta or rice in place of traditional noodles. There are many great gluten-free pasta and rice options available now, so you can easily find one that will work for your recipe.
Use a gluten-free bread crumb mix to top your casserole. These mixes are readily available in most supermarkets.
Be careful with sauces and gravies – many of them contain gluten. Make your own sauce or gravy using gluten-free ingredients if you're unsure.
If you're using a recipe that calls for canned soup, check the label to make sure it's gluten-free. Many soups contain gluten, so it's best to be safe and use a different ingredient if necessary.
Gluten-Free Casserole Recipes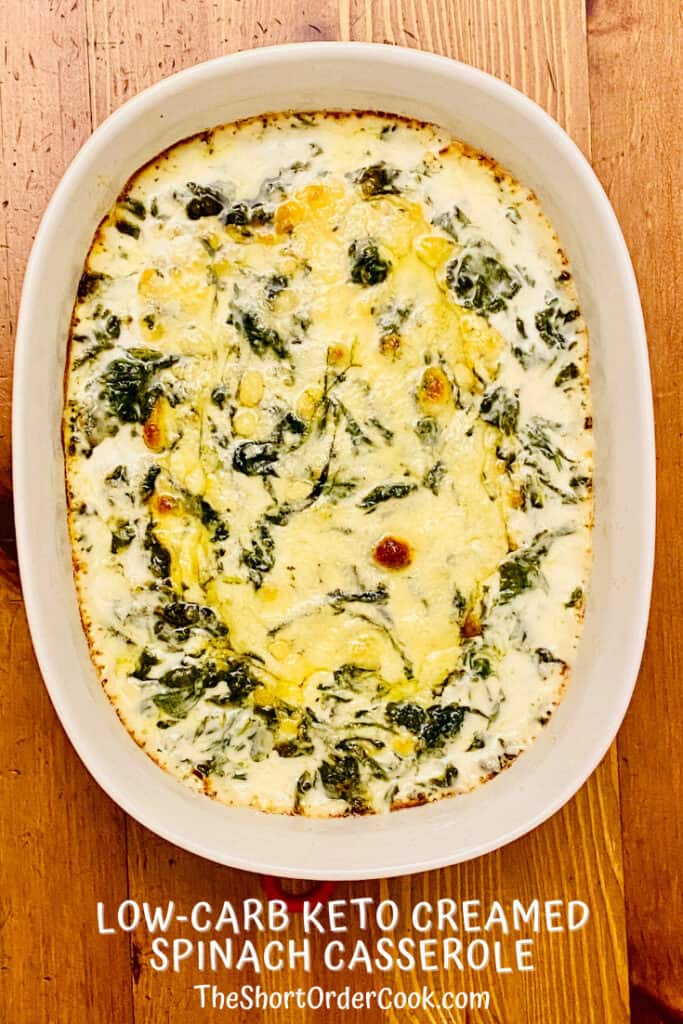 Need a low-carb keto casserole? This spinach casserole by The Short Order Cook is incredibly easy to make and is so soft and creamy! Have a delicious side dish without feeling guilty about eating it.
You will need ingredients such as heavy whipping cream, mozzarella cheese, cream cheese, and parmesan cheese mixed with spices and spinach to create this mouth-watering dish.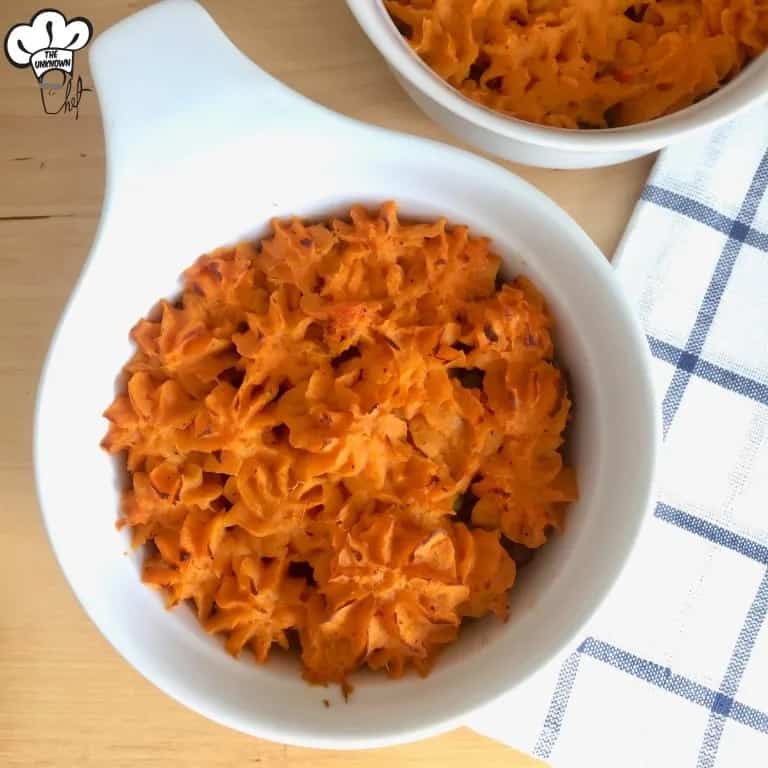 Try this sweet potato recipe from Birdz of a Feather for a nice twist on shepherd's pie! It is the perfect dish for when you don't feel like cooking much but will still help you have a healthy, non-takeout meal.
With this delicious recipe, you will be eating the rainbow with sweet potatoes, sweet peas, celery, carrots, onions, and red pepper!
All you need to do is prep all the ingredients, brown the ground beef, combine everything together, and bake for a quick, delicious meal. You can eat it as a side or an entire meal!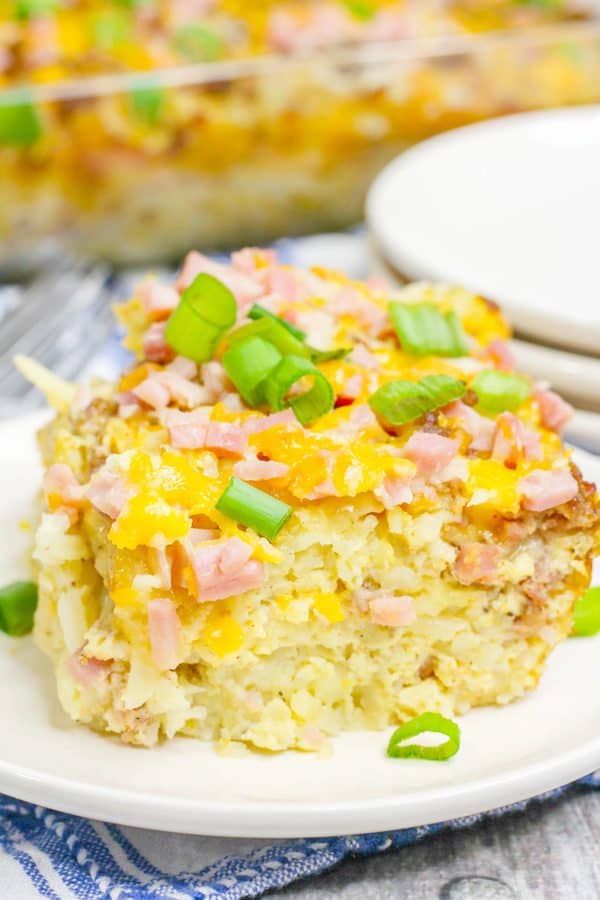 This hashbrown casserole from Baking Beauty is the best breakfast casserole when you need to grab something quick. Prepare the night before and put it in the oven as soon as you wake up. Your kids will love this freshly cooked meal before they head off to school!
It combines hashbrowns, eggs, and ham all in one easy-to-make casserole. You can use homemade hashbrowns or frozen; either works.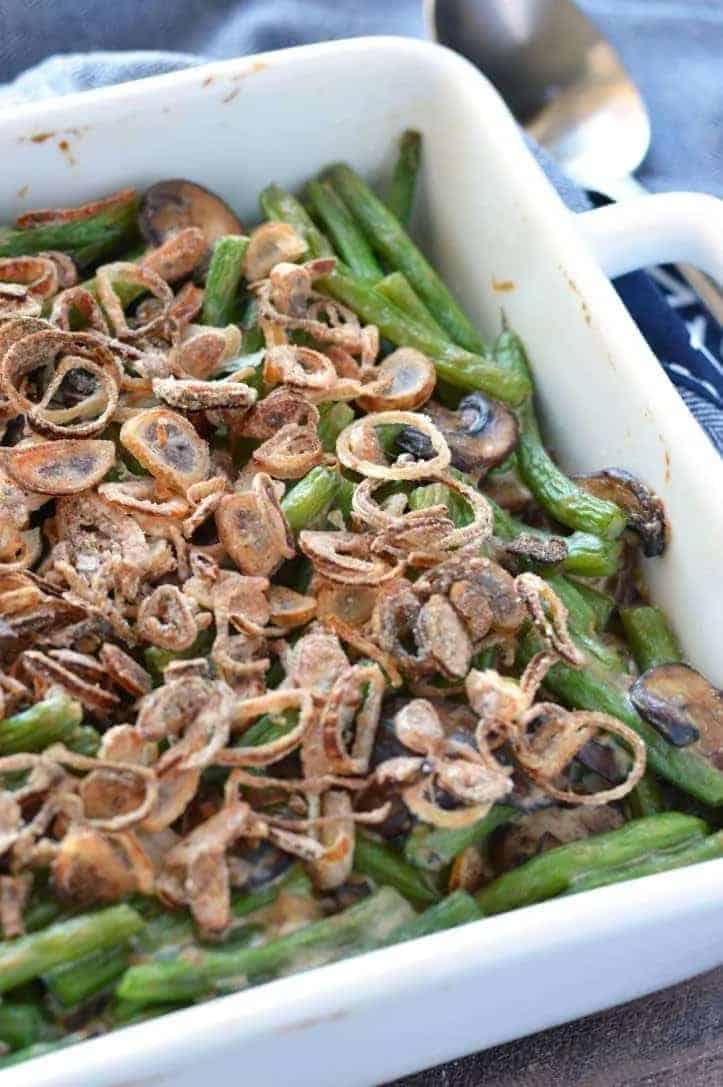 A green bean casserole is a traditional casserole to make during Thanksgiving, but you can have it all throughout the year! It is one of the favorite dishes during Thanksgiving meal, so why not have it more often than once a year?
This gluten-free casserole recipe by What The Fork uses sherry mushrooms and homemade crispy shallots to create the perfect dish for your gathering.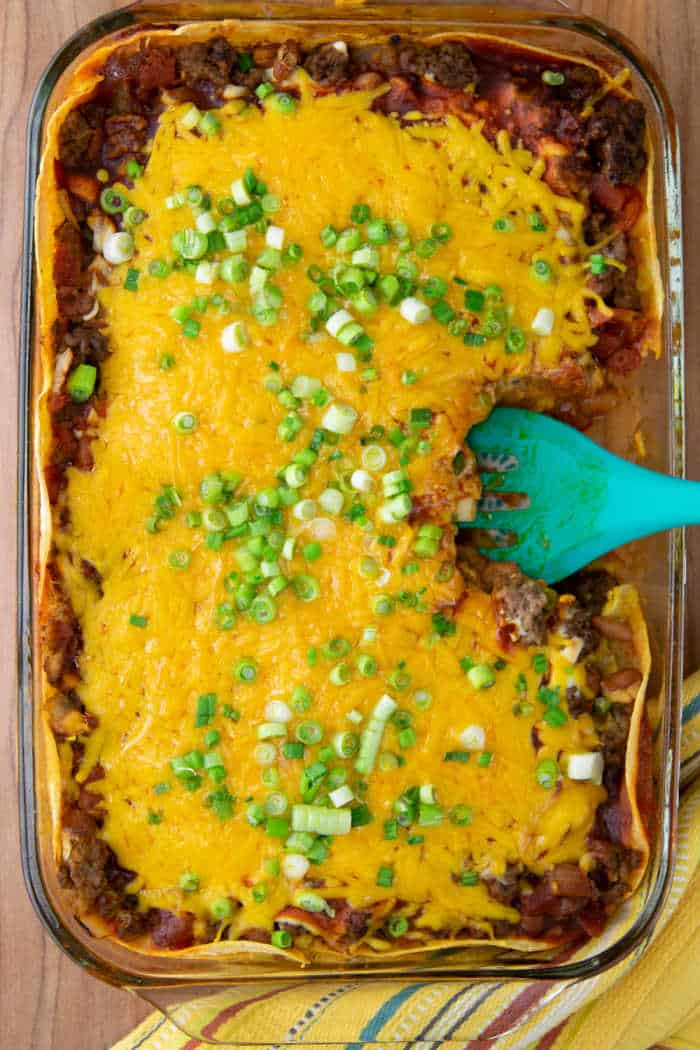 Your family will enjoy this beef enchilada casserole by Mommy Evolution. By layering each tortilla instead of wrapping it, you save tons of time but still have an incredibly delicious meal!
The nice thing about enchiladas is that you can put whatever you want in them. Don't have pinto beans; try black beans instead. The options are endless for a quick, easy weekday dinner with this recipe.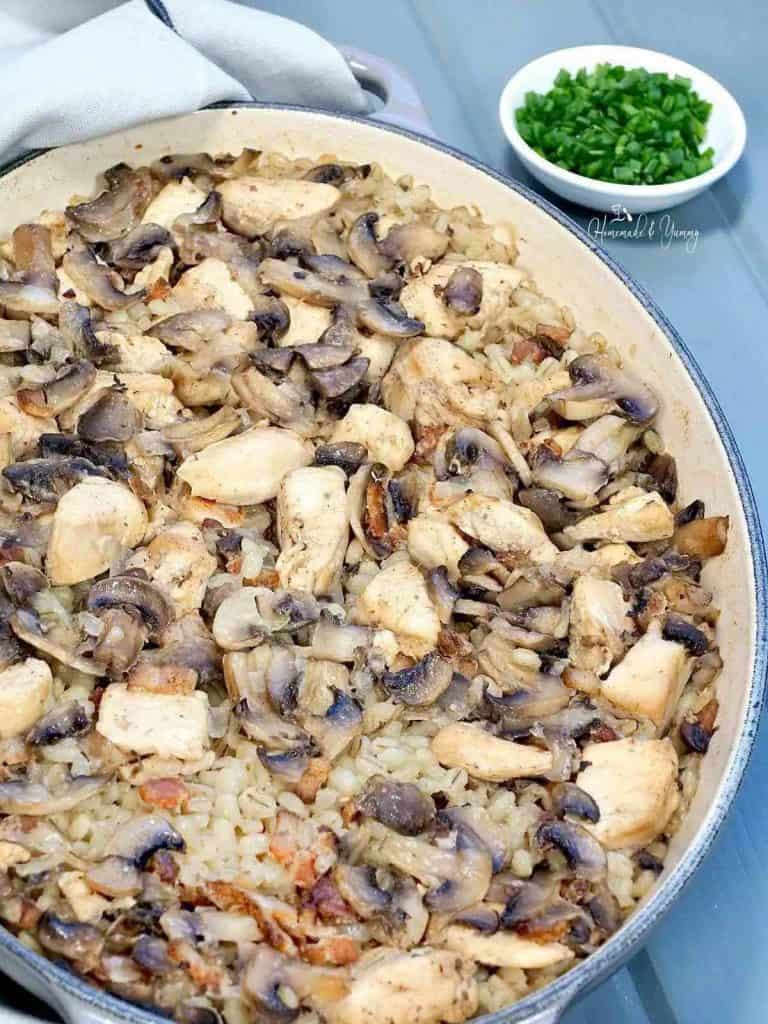 This chicken mushroom casserole by Homemade & Yummy is an easy one-dish dinner that is delicious in every single way. It has so much flavor, especially the leftovers for the next day!
You can easily create this beautifully tasty dish with only eight ingredients when you don't really feel like cooking. The mixture of chicken, bacon, and mushrooms is amazing!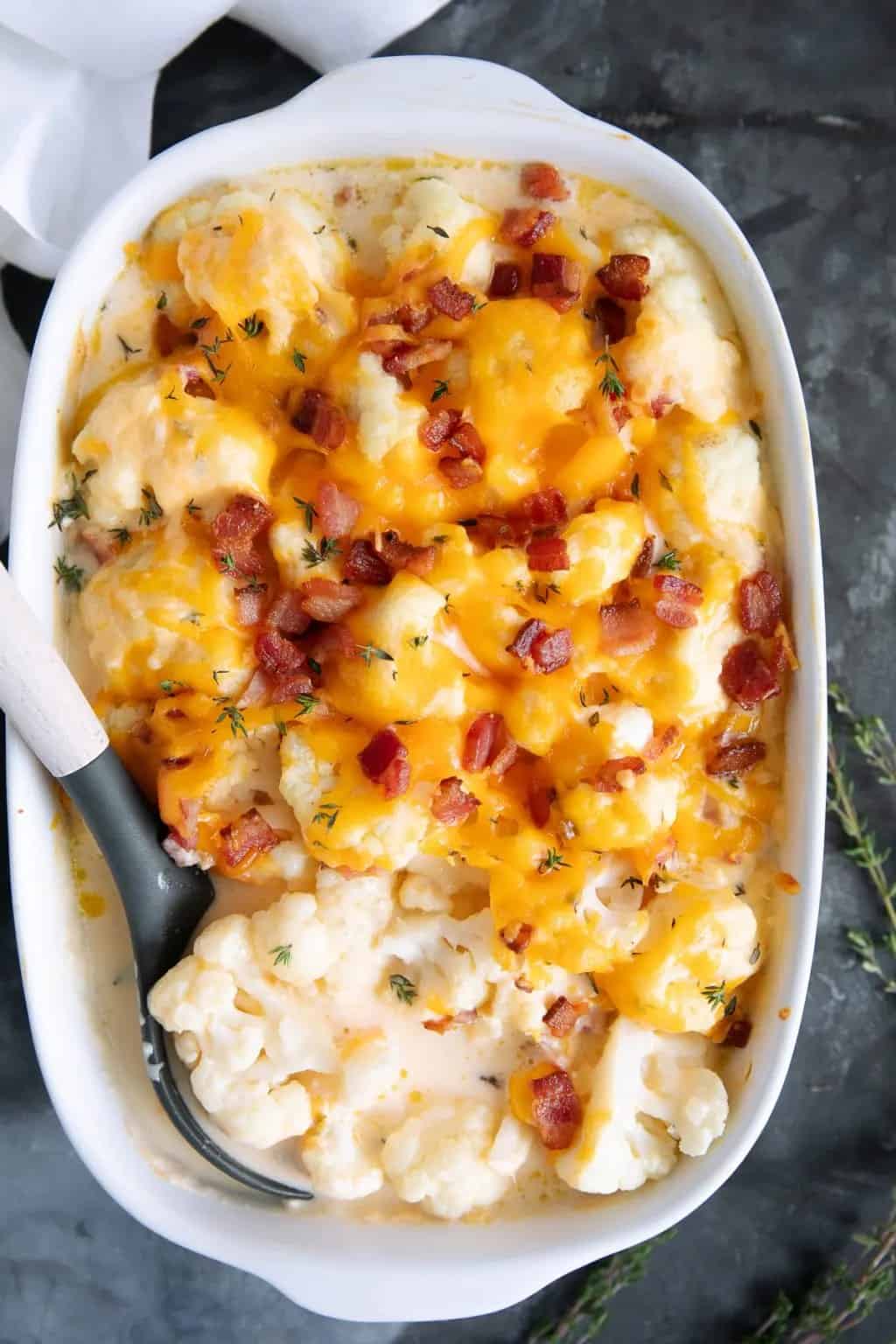 Try this amazing cheesy cauliflower bake recipe from The Forked Spoon for a healthy, low-carb, gluten-free casserole. It is a creamy, cheesy baked goodness. Add in the bacon, and you will crave this dish every single day!
This recipe is a great way to sneak in those cauliflowers for your younger kids without them even realizing what they are eating. If you want to make this keto-friendly, don't add in the flour!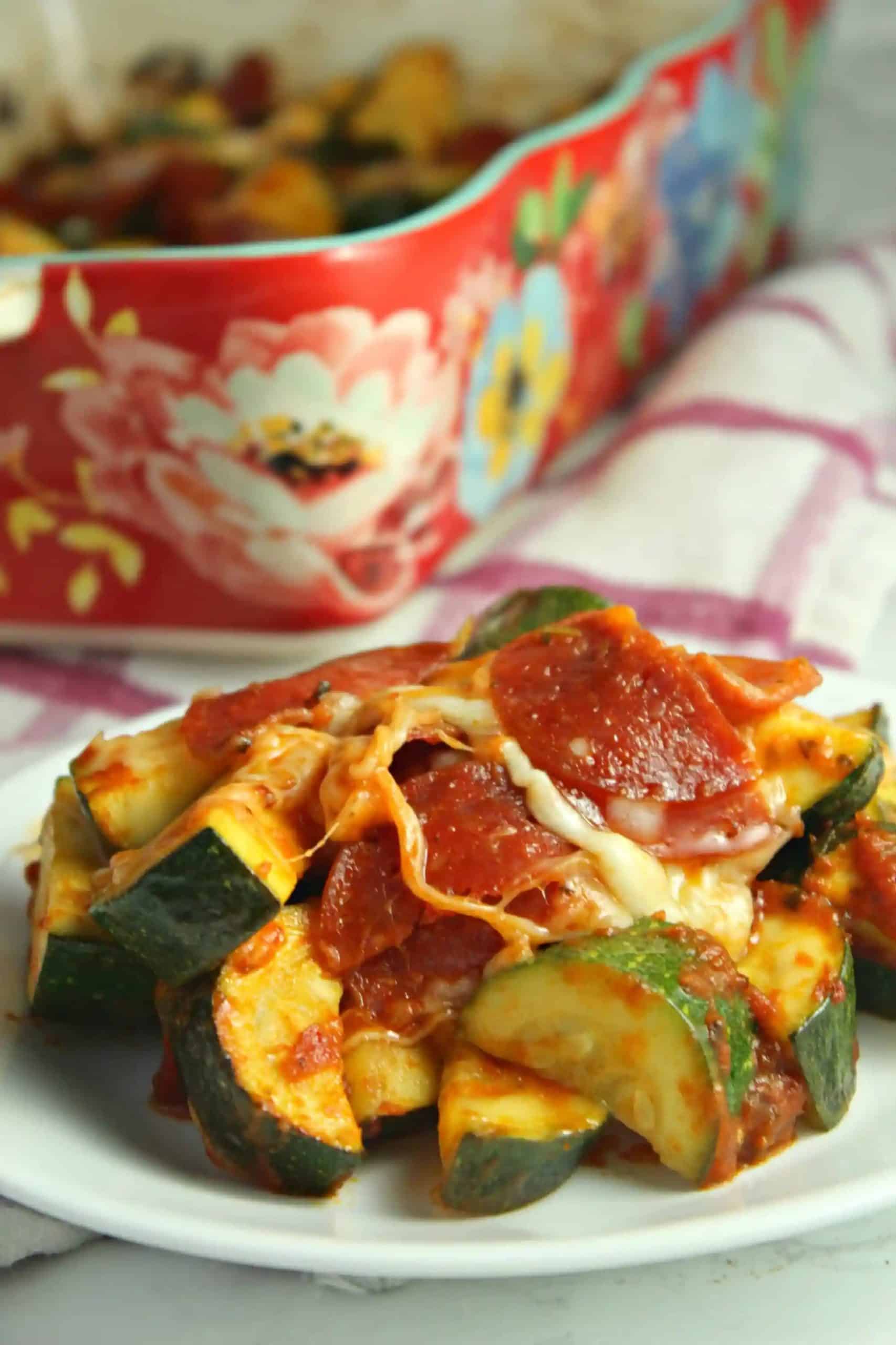 You cannot go wrong with this zucchini pizza casserole from Marathons & Motivation. Make it for a meal, entree, potluck dish, or side dish for any occasion. Even your children will love this recipe and will want to have it again and again!
With only four ingredients, this is a super easy dish to make and doesn't have much prep time either. It is the perfect dinner for busy families or when you forget to plan a meal one weeknight.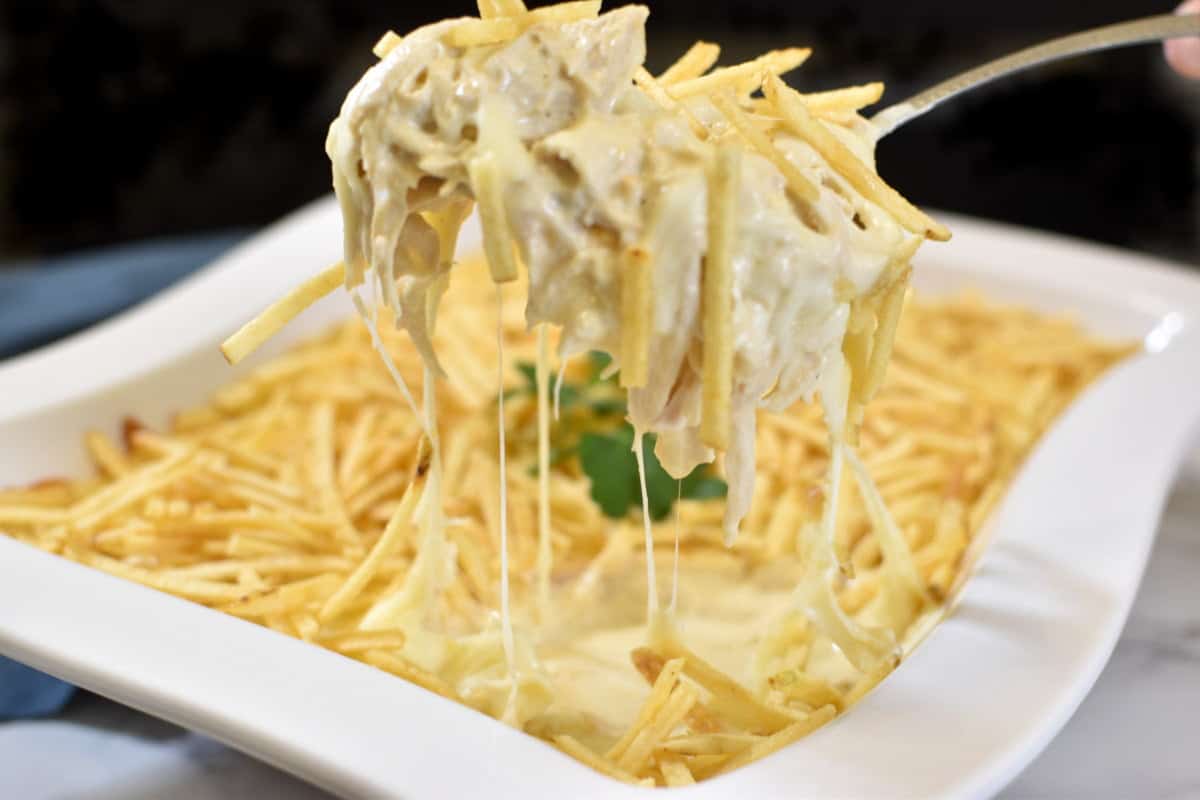 This creamy chicken casserole from Simple Living Recipes is full of shredded chicken and a delicious creamy sauce, all covered in cheese and potato sticks. It is a mouth-watering meal your family will love.
With only six ingredients and six steps, you can quickly whip this meal or side dish up in less than 30 minutes, especially if you use leftover chicken.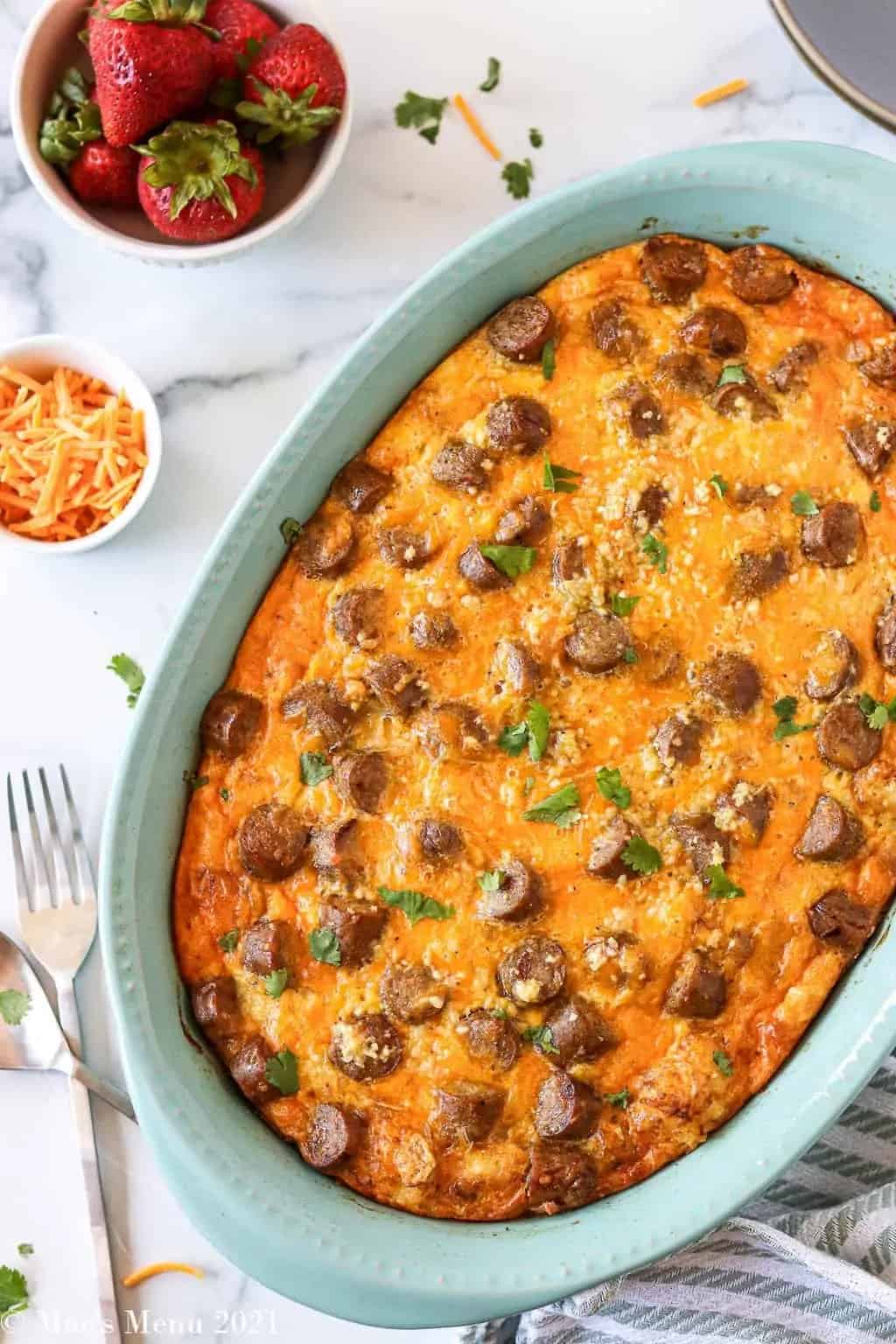 This casserole by Mae's Menu uses tater tots, eggs, cheese, sausage, and French onion dip mix to create a deliciously easy breakfast that the entire family will love. While it does not freeze very well, you can leave the leftovers in the fridge for a few days for a quick meal in the morning.
All you need to do is brown the sausages, then combine the rest of the ingredients and cook for 30 minutes. It's the perfect gluten-free casserole idea for the early morning. It's so good you can make it for dinner too!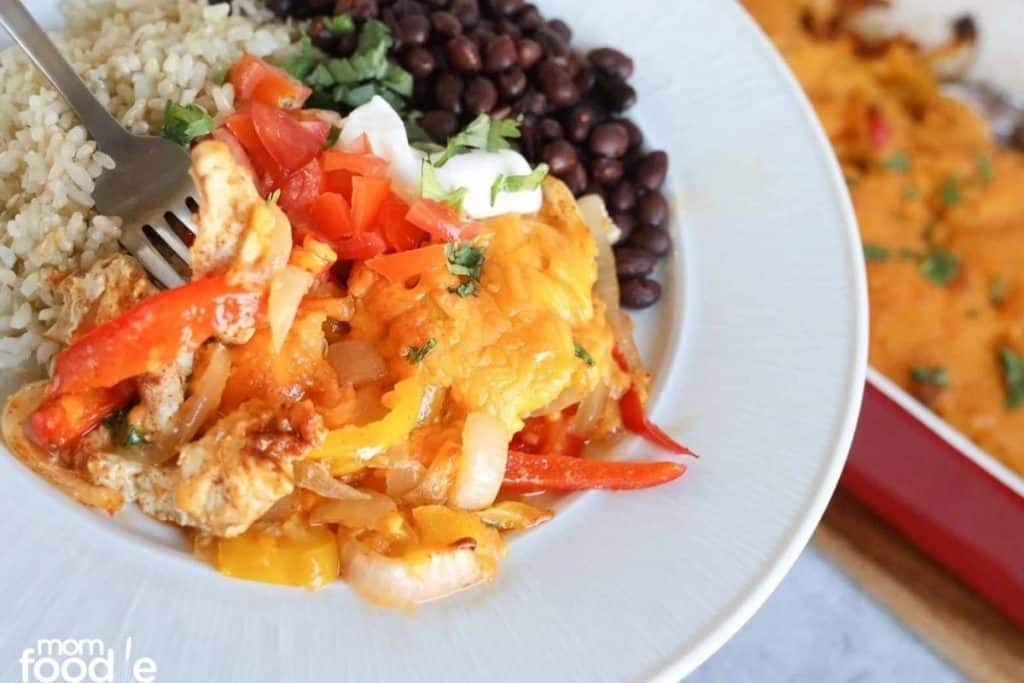 Create a fajita casserole for dinner in just under 45 minutes! Everyone loves fajitas; why not make it even simpler by having it as a casserole?
This recipe from Mom Foodie is a great keto meal, with only six net carbs per serving! It only uses six ingredients, with chicken, onions, and peppers being the main ingredients. The entire family will love this easy dish!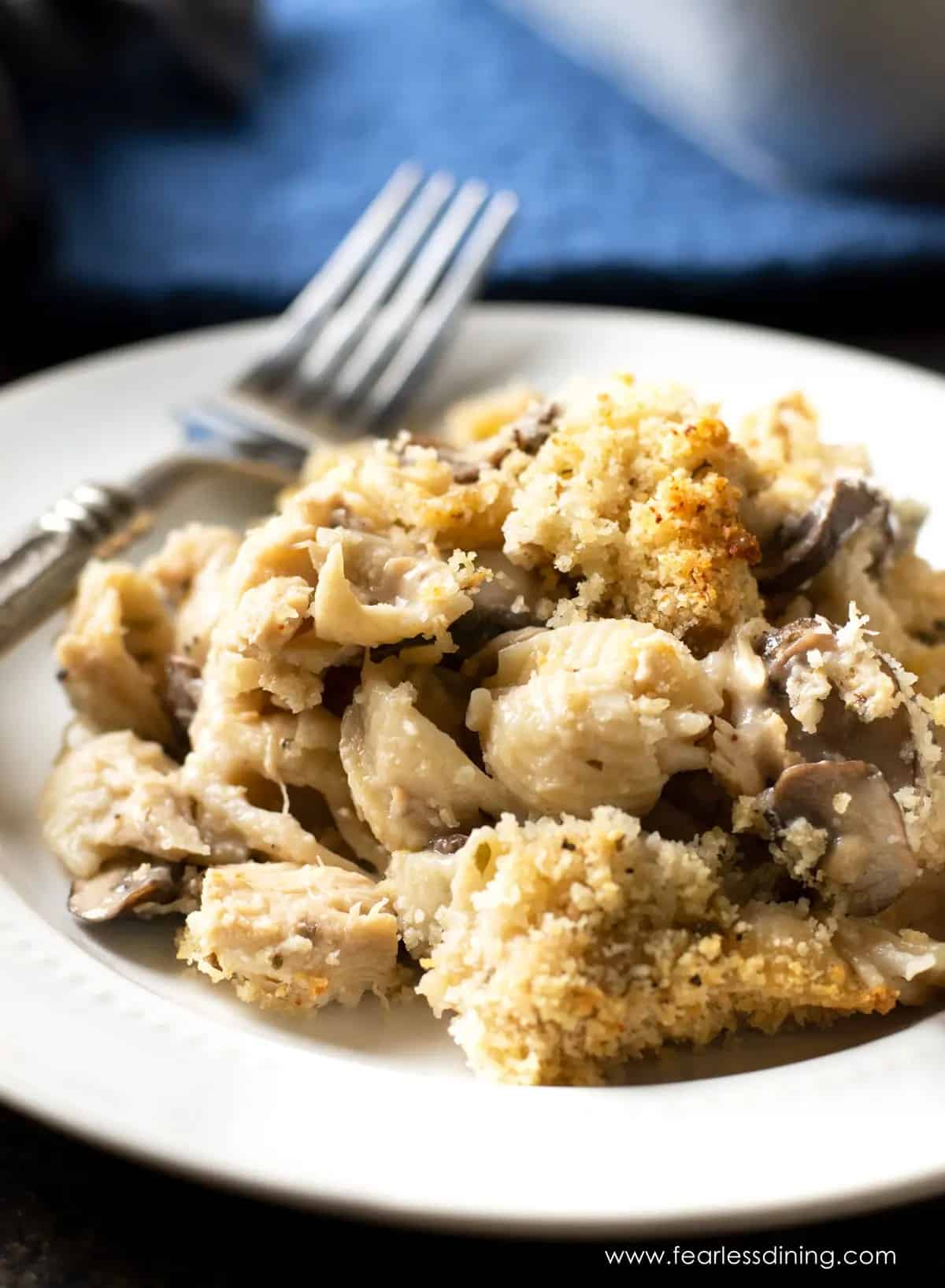 This easy gluten-free tuna casserole by Fearless Dining is perfect for kids and the entire family and can easily be made in under an hour. Not only is it quick, easy, and delicious, but it is also a great budget-friendly meal too!
It uses gluten-free pasta and is soy-free, egg-free, nut-free, and gluten-free; the perfect combination for those who need an allergy-free dish.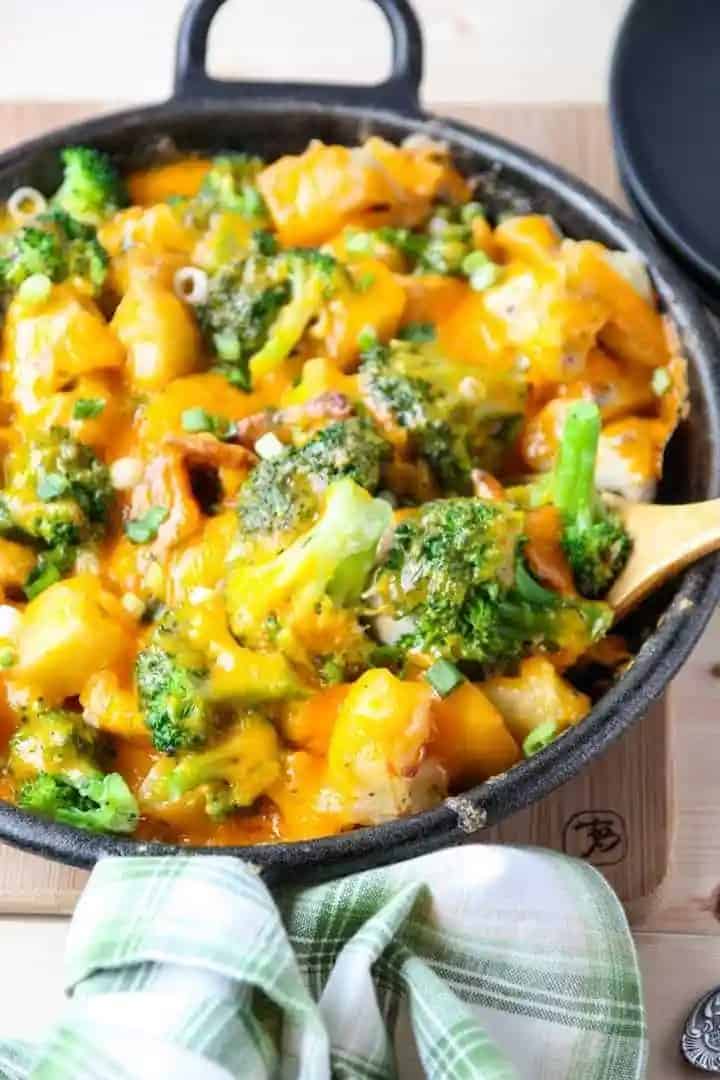 This recipe from The Food Blog is another one of the best comfort food dishes that you'll crave all the time! It uses bacon, broccoli, potatoes, cheese, and ranch dressing for a deliciously cheesy casserole.
It takes a little over an hour to make, and you only need seven ingredients. It is perfect for simple meal preparation, you can do the dishes, or relax while it bakes in the oven.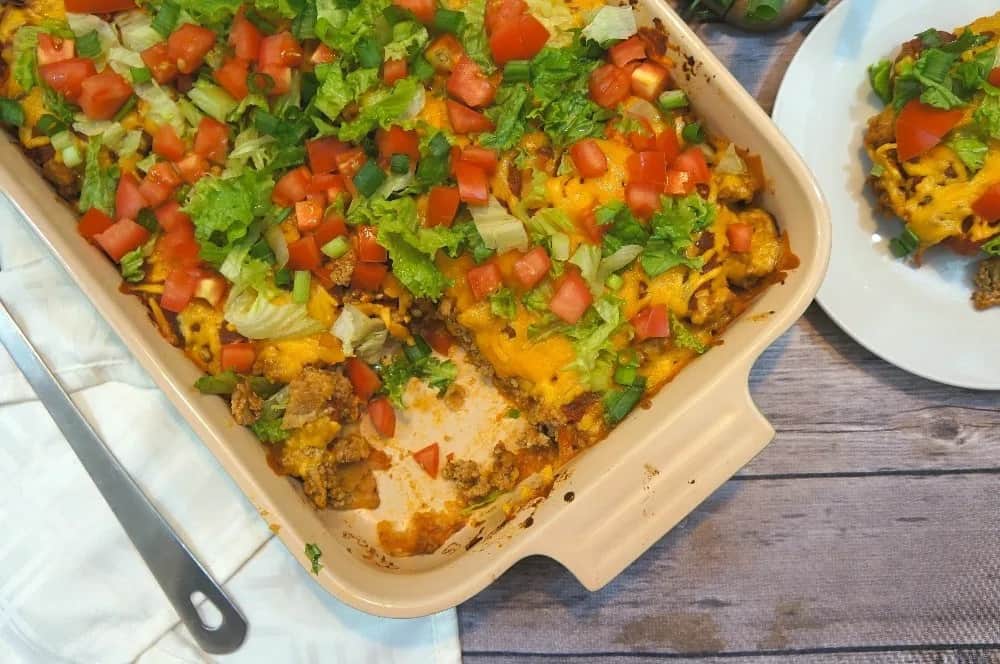 For a healthy and nutritious quick dinner, try this turkey taco casserole recipe from Honey & Lime. It uses ground turkey along with other taco ingredients to create a baked meal that tastes great and fills your tummy.
Switch out your normal tacos for this gluten-free taco casserole, and you'll have a nice fun twist for traditional Taco Tuesday.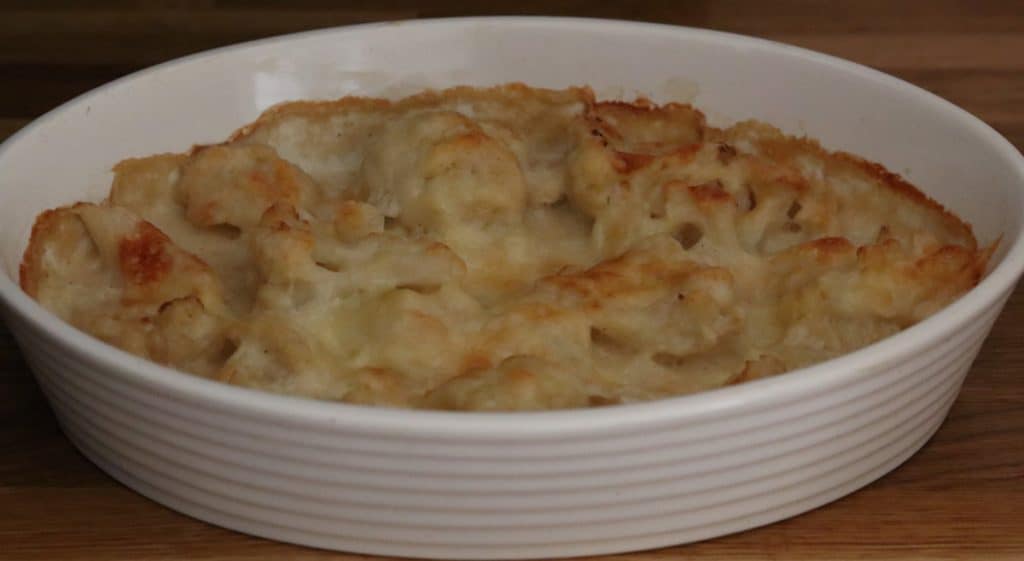 For a vegetarian meal, try this cauliflower casserole by Go Healthy With Bea filled with goodness. It uses a French Bechamel sauce and is the perfectly creamy sauce that will help your kids eat their vegetables in a yummy meal.
All it takes is four ingredients along with salt and pepper to taste, and it is pretty easy to make. It is a great side dish for any potluck or entree for dinner.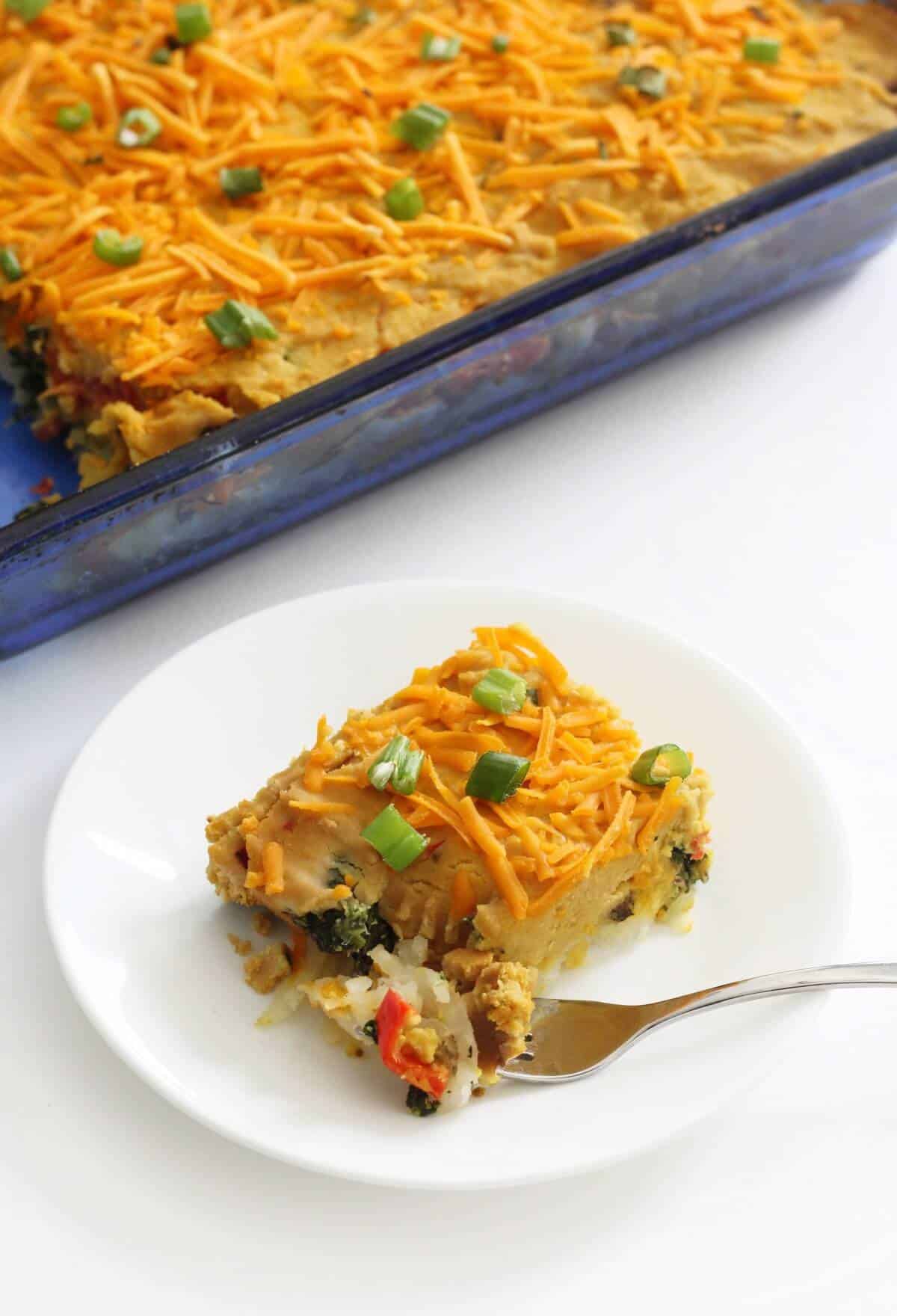 This vegan breakfast casserole by Strength & Sunshine is made with chickpea flour, hashbrowns, and a lot of vegetables combined with delicious spices to create the perfect breakfast dish.
Not only is this recipe vegan, but it is also allergy-free, gluten-free, and packed with plant-based protein.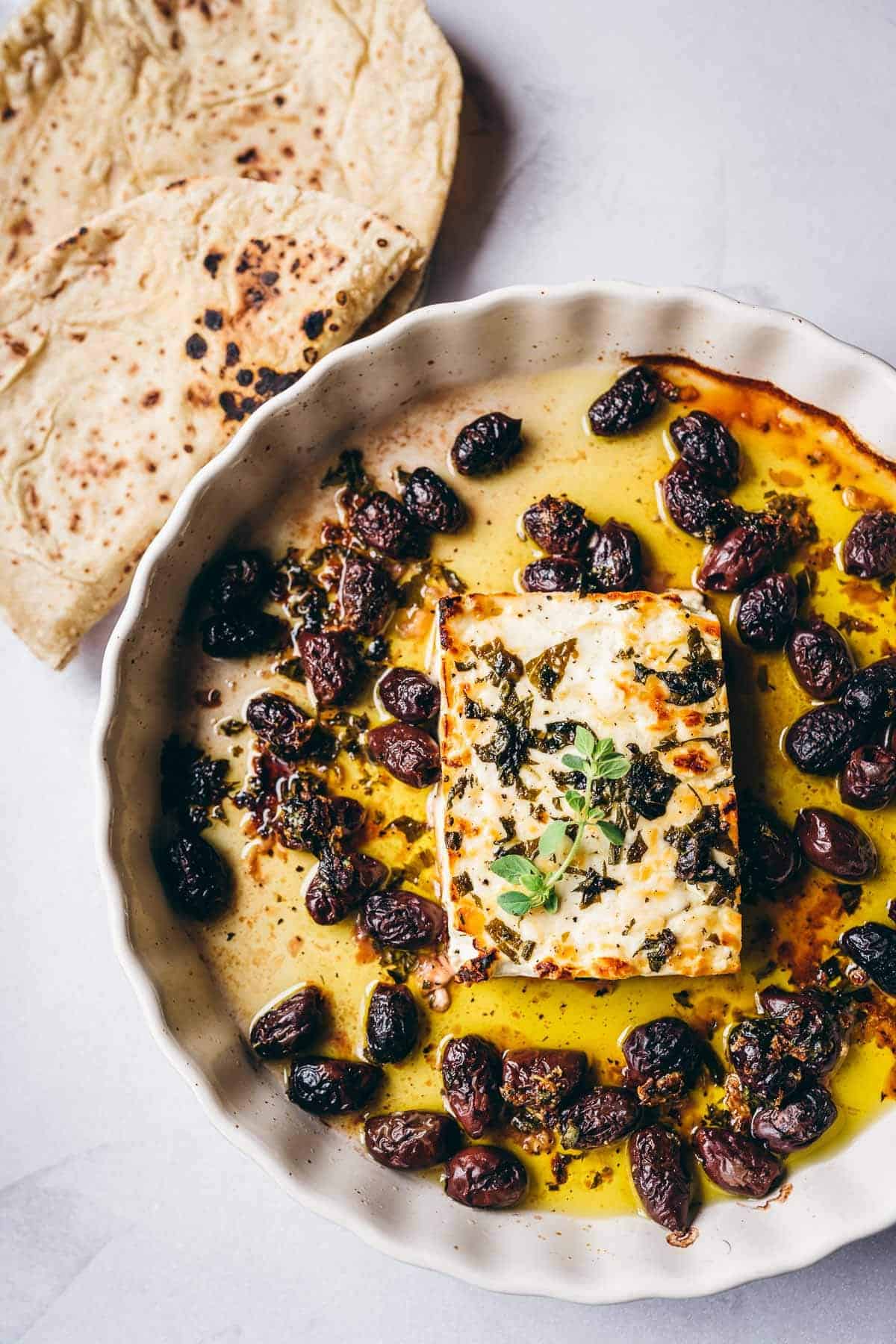 This incredible Mediterranean dish by Moon and Spoon and Yum is another one of the best gluten-free casserole ideas for a gourmet meal or gathering with your friends. It uses feta cheese, Kalamata olives, fresh herbs, and olive oil and is amazing.
Use it as a side dish or a dip for some pita chips. This recipe only uses ten ingredients to create a flavorful, creamy baked feta casserole!
Gluten-free casserole recipes are very easy and require fewer ingredients than regular casseroles. You can bake just about any casserole using gluten-free ingredients without much effort.
Use any of these dishes the next time you are short on time to cook; you will not be disappointed!